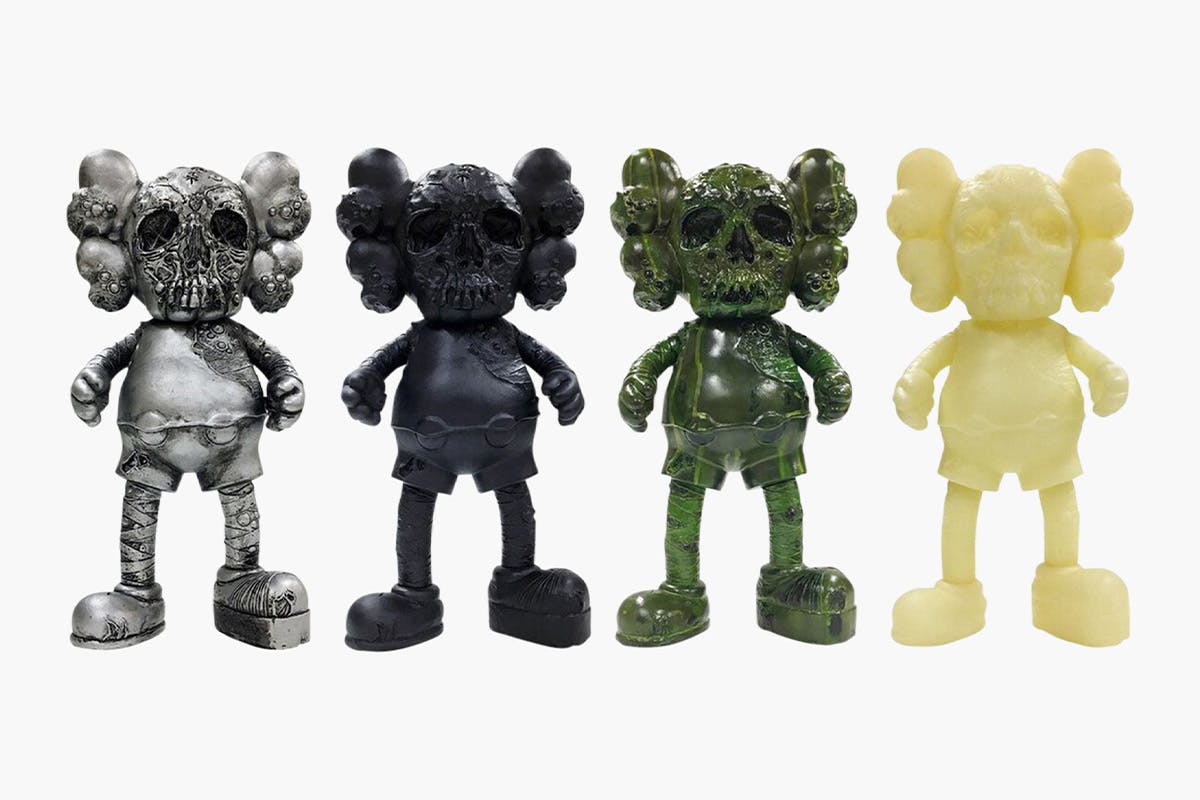 When it comes to collectibles, Medicom Toy's KAWS Companion has become a must-have ornament amongst streetwear aficionados, and those moving within similar circles. As the brainchild of Brian Donnelly — otherwise known by his professional moniker, KAWS — the line of toys has rapidly expanded not only in color, but in style, size, and even brand collaborations.
KAWS has been delivering its wide range of collectible toys since the late '90s. From the classic Companion model which we've all come to know and love, to pose variations such as the "Small Lie," "Together," and "Clean Slate" releases, plus the "Holiday" iteration — of which 36 and 26 meter-long versions were erected in Taipei and Seoul.
Just a few months ago, KAWS sent a 138-foot tall Companion into the sky above British cultural hub Bristol. The enormous figure was inflated with hot air and made for a stunning departure from the British countryside that surrounded it.
Due to the limited nature of KAWS products, copping at retail is not always easy — but fortunately enough, resale sites like StockX and Stadium Goods are currently teeming with offers.
Scroll on to shop some of the most coveted KAWS figures available online.
Want to keep browsing? Head to the Highsnobiety Shop for more products that we love. Highsnobiety has affiliate marketing partnerships, which means we may receive a commission from your purchase.