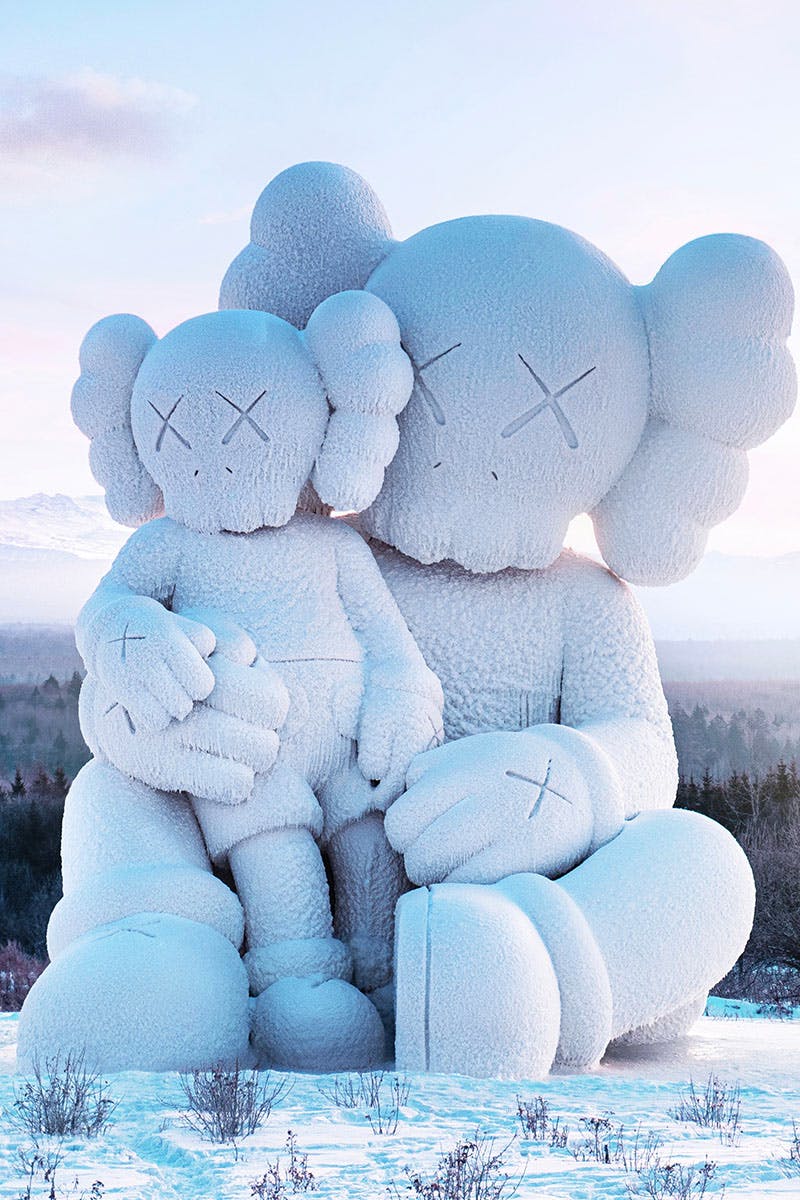 Let's face it – you're probably in need of a holiday, so grab your Gorp gear; KAWS' 8th HOLIDAY destination is China's Changbai Mountain.
Even those with a scratchable world map poster near completion can barely compare to the stamps on KAWS' passport. Despite the difficulties that global nomads have faced with travel over the past two years, the artist's HOLIDAY has continued popping up around the world, inspiring travelers to see new corners of the earth.
Since 2019, KAWS:HOLIDAY has reached Seoul, Taipei, Hong Kong, Virginia Beach, Mount Fuji, Bristol, and Singapore.
For the 8th destination in the ongoing series, the larger-than-life COMPANION (not alone, this time) finds itself on the grounds of Tianchi, Changbai Mountain, realized in a series of commemorative KAWS:HOLIDAY figures launching on January 7.
Tianchi, which translates to Heaven Lake, is a crater lake on the border between China and North Korea, laying atop Changbai Mountain. For the Gorp fans out there, there's no better HOLIDAY destination to put your Arc'teryx, Manastash, and trail sneakers to the test.
This leg of the series has been in the works for two years with the help of The North Face, which would suggest this is how KAWS x The North Face came to fruition.
Should you wish to venture to Changbai Mountain at an altitude of 2,750 meters between January 6-16, you'll find two enormous COMPANIONs sitting, taking in the natural beauty that surrounds them.
As KAWS:HOLIDAY continues to push the boundaries, going bigger and better with every destination, we're left wondering where the 9th, 10th, and stops beyond will land – Metaverse, maybe?