John Williams' theme for the 1975 film JAWS is built on two notes and a simple idea: music meant to evoke a sense that it was "grinding away at you, just as a shark would do, instinctual, relentless, unstoppable," the composer once said. The menacing theme is led by a tuba played by Tommy Johnson, and even hearing it conjures up images of the film's massive great while villain (or depending on your age, commercials used to shill Kellog's Corn Pops cereal to hungry pre-teens).
It's the perfect soundtrack to a fear that has yet to manifest, the notion that there's always something to be scared of—even if it's not directly in front of us, which is exactly the kind of paradigm that modern America has found itself in. Some fear that the enemy is us; and others that the enemy has infiltrated this country far too deep and must be weeded out.
"The landscape of America—literal, and psychological—inspires CALVIN KLEIN," says Raf Simons in a statement released by the label. "A journey through America leads, inevitably, to the edge of the landscape: the beach. At the beach there is this incredible idea of beauty, but also a tension—between land and ocean, a feeling of two worlds meeting, maybe colliding. There's a sense of the unexpected—and always, a temptation."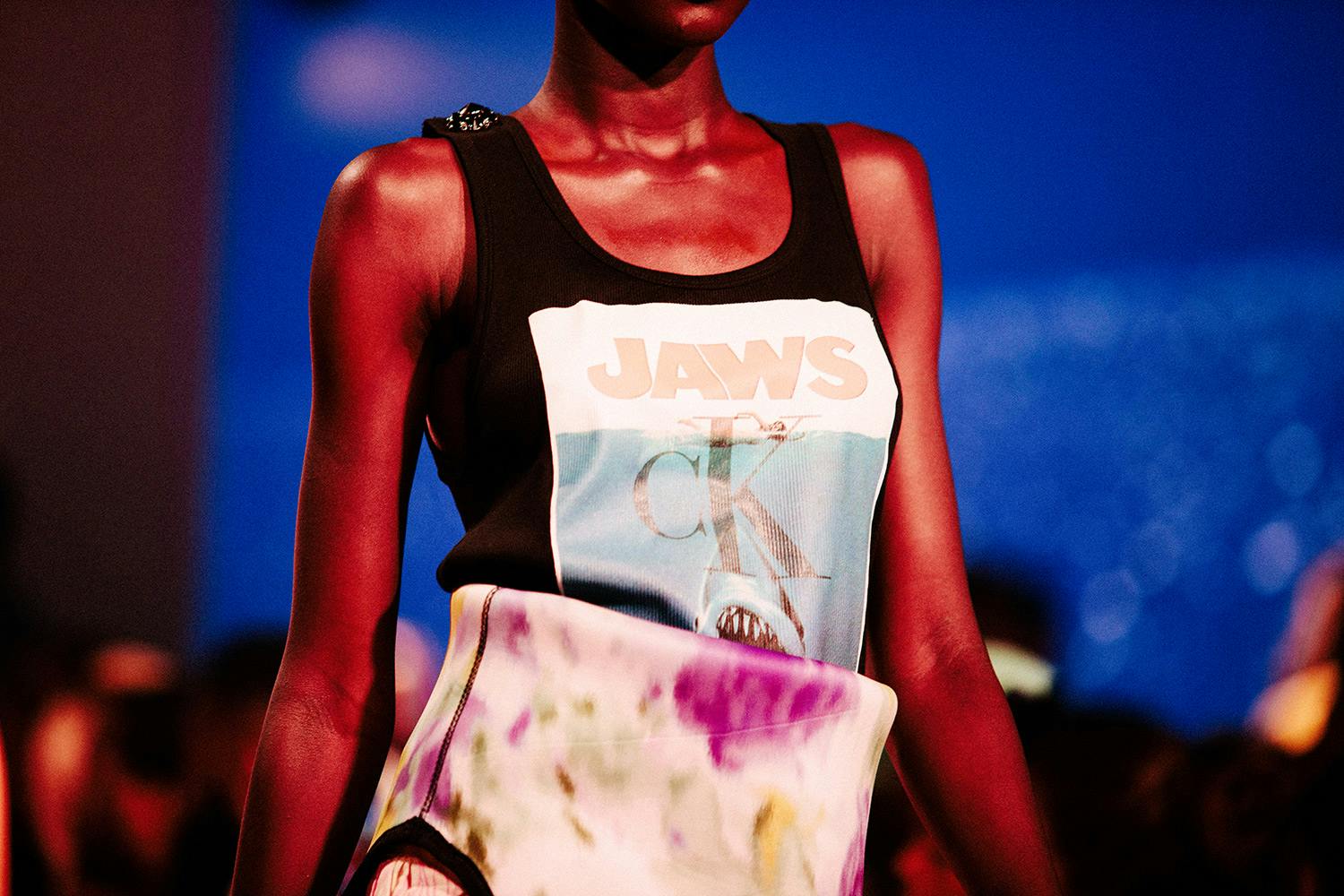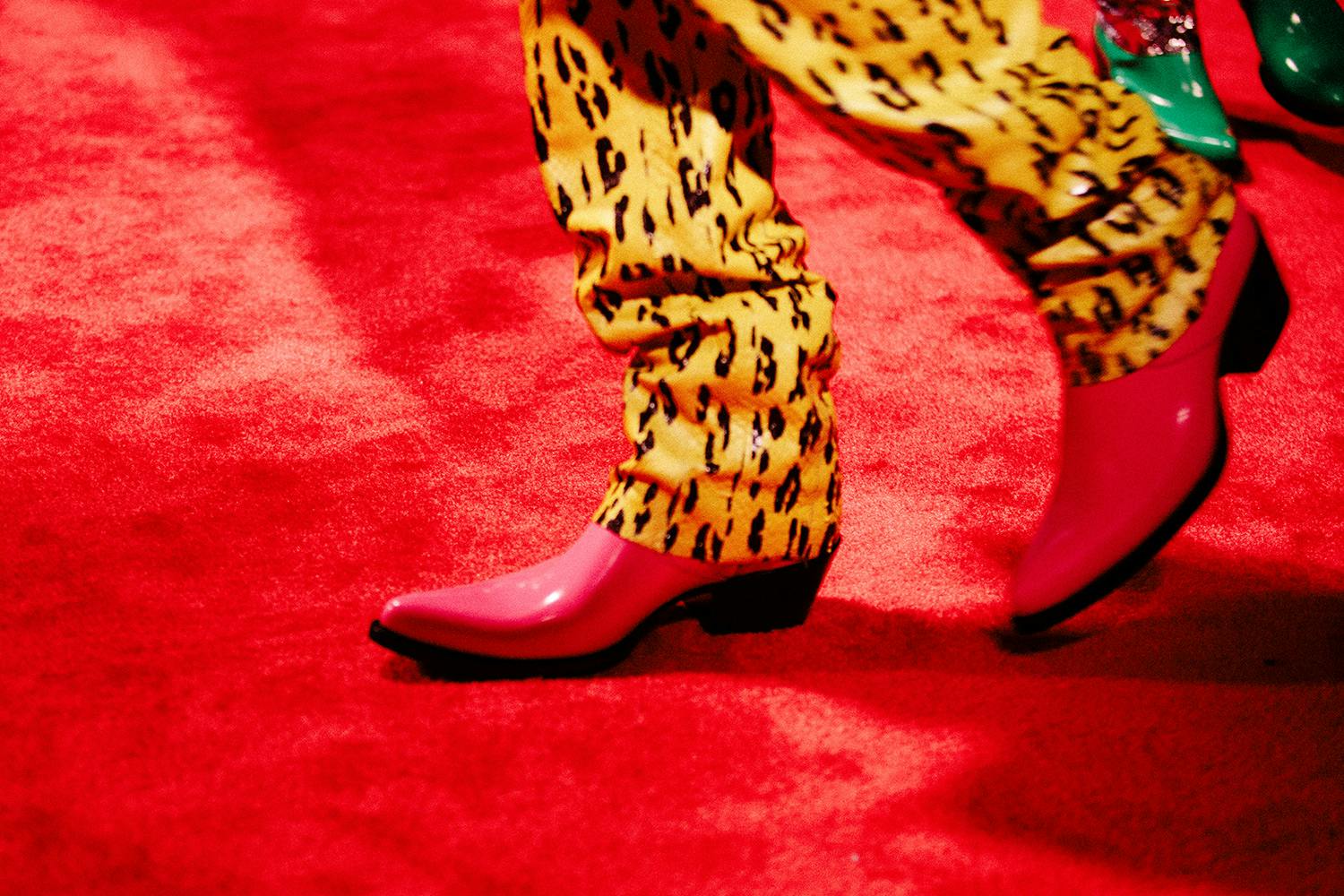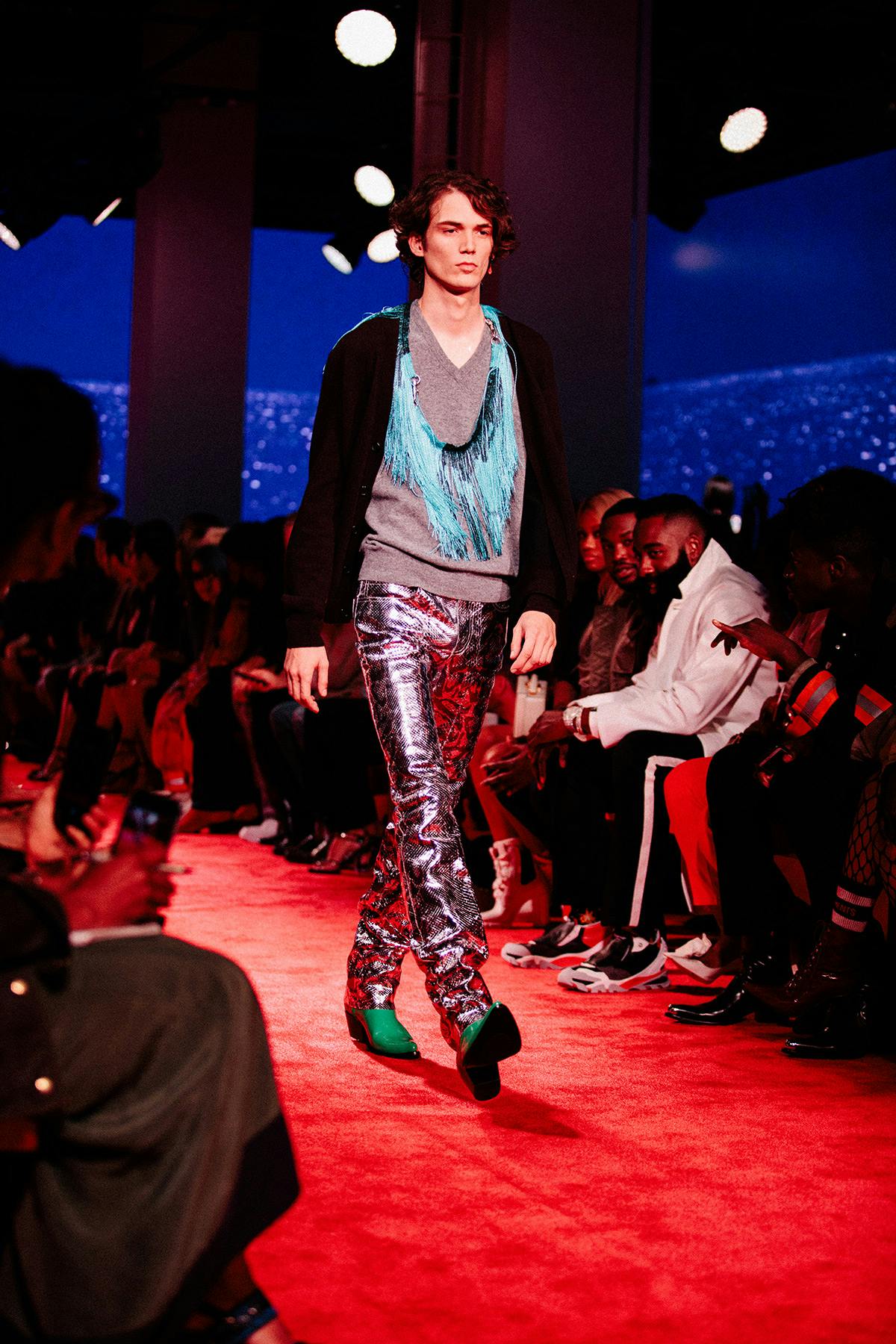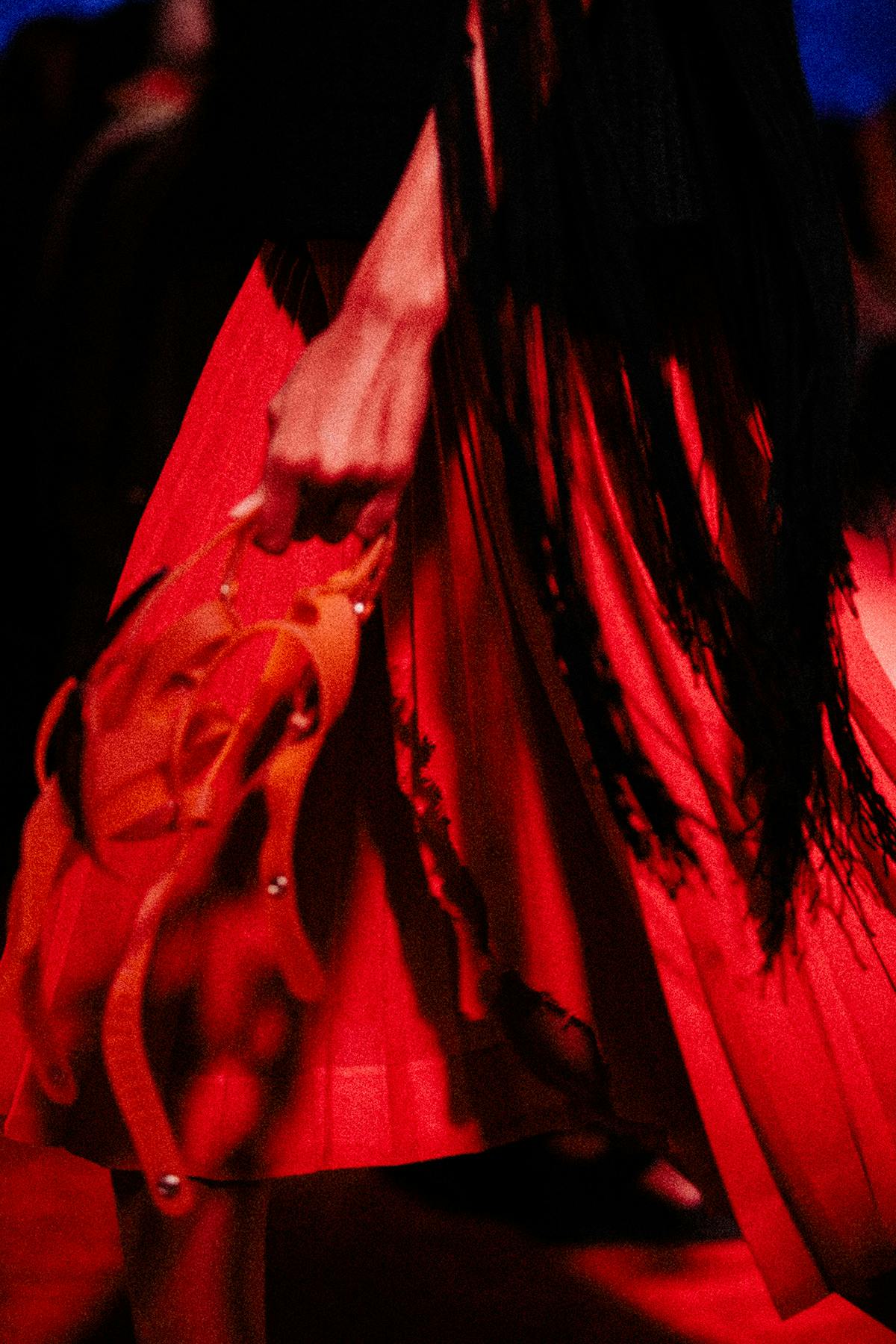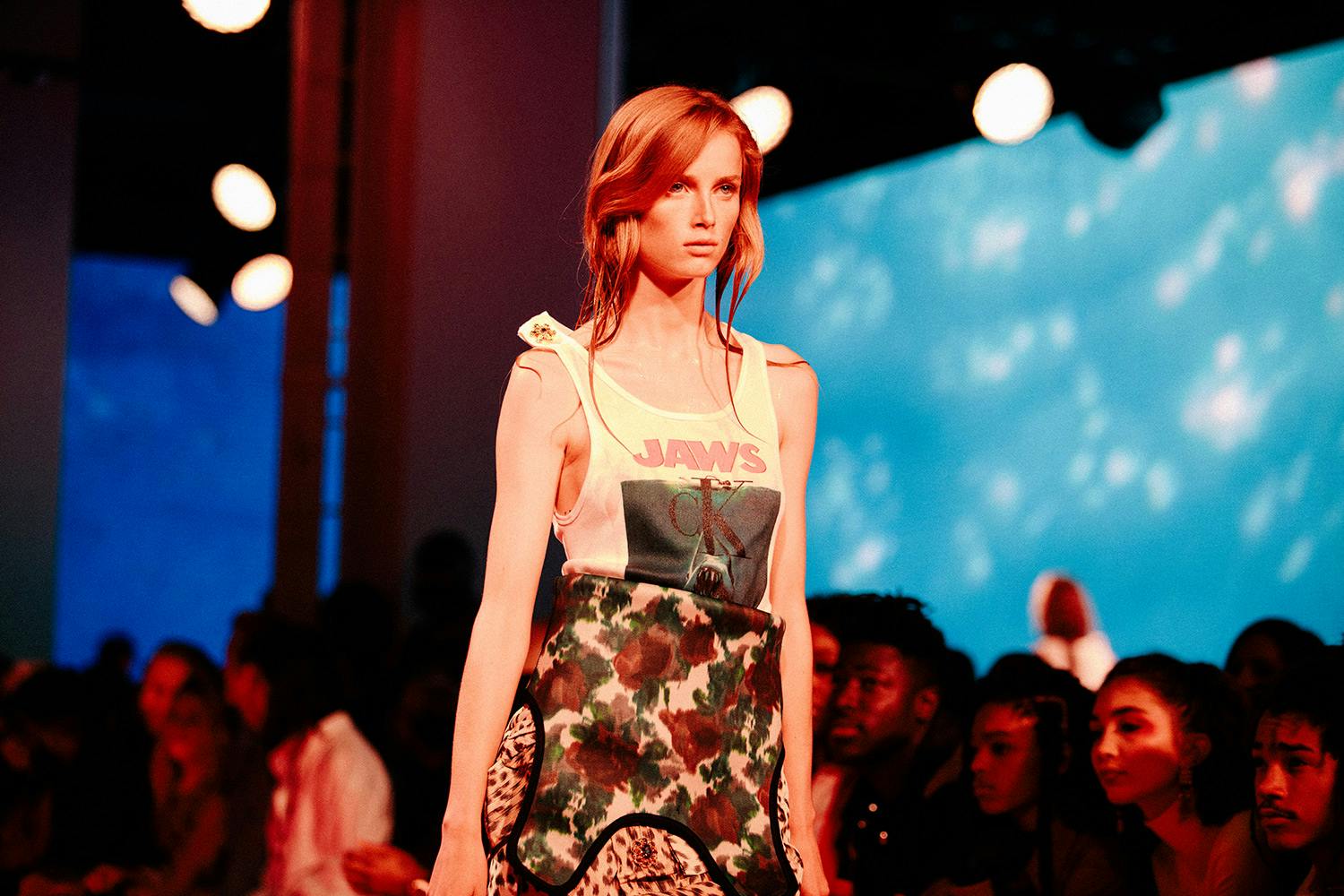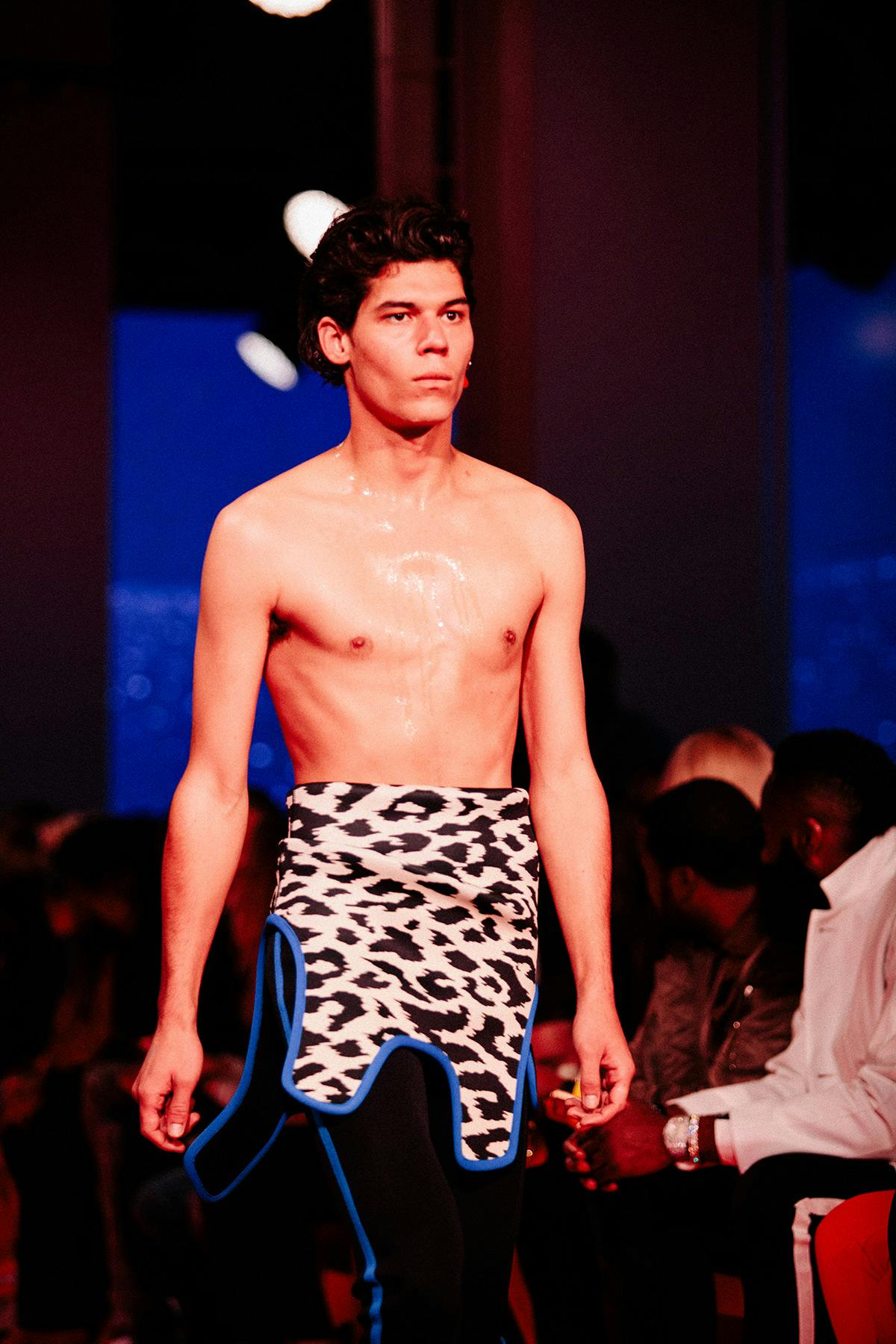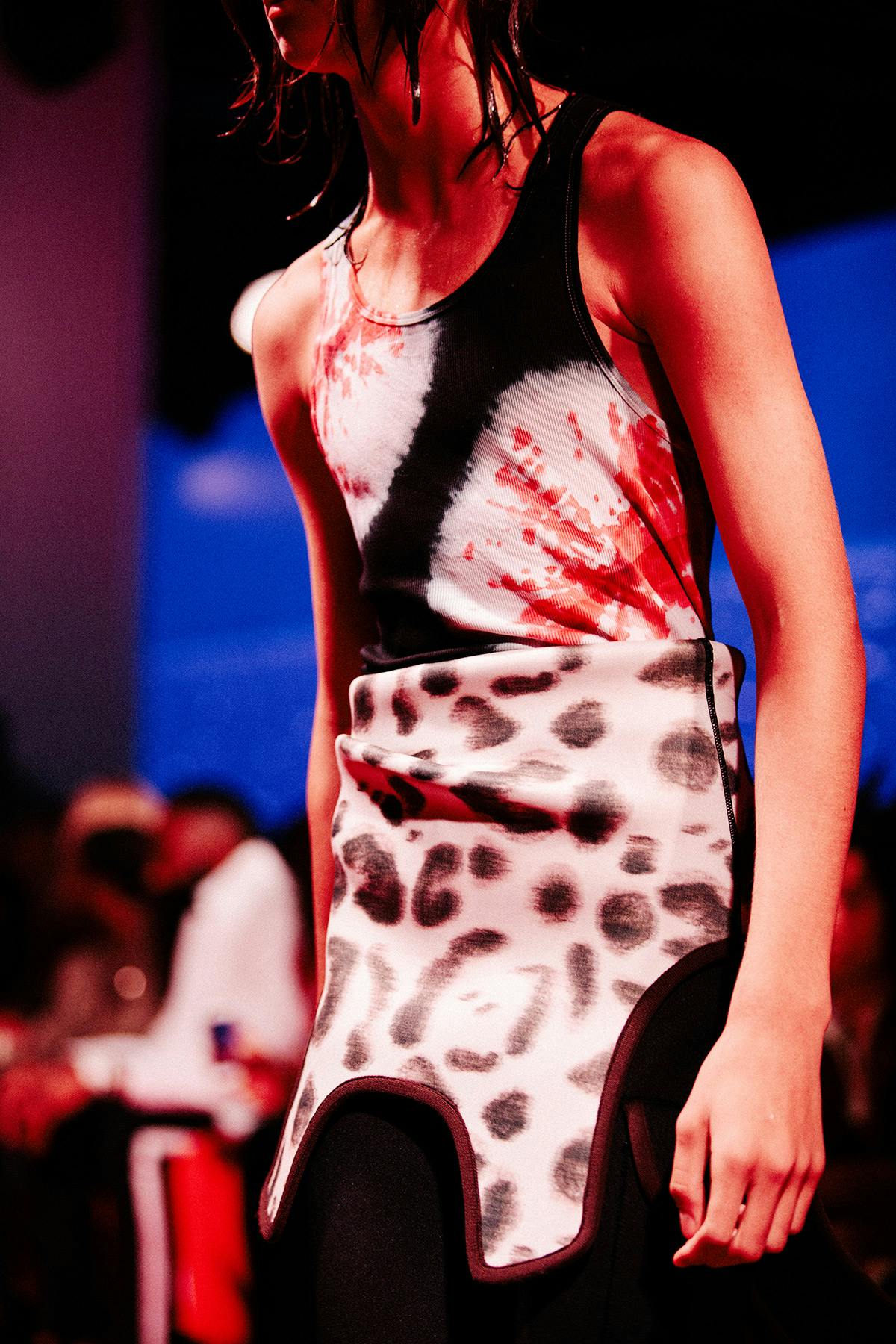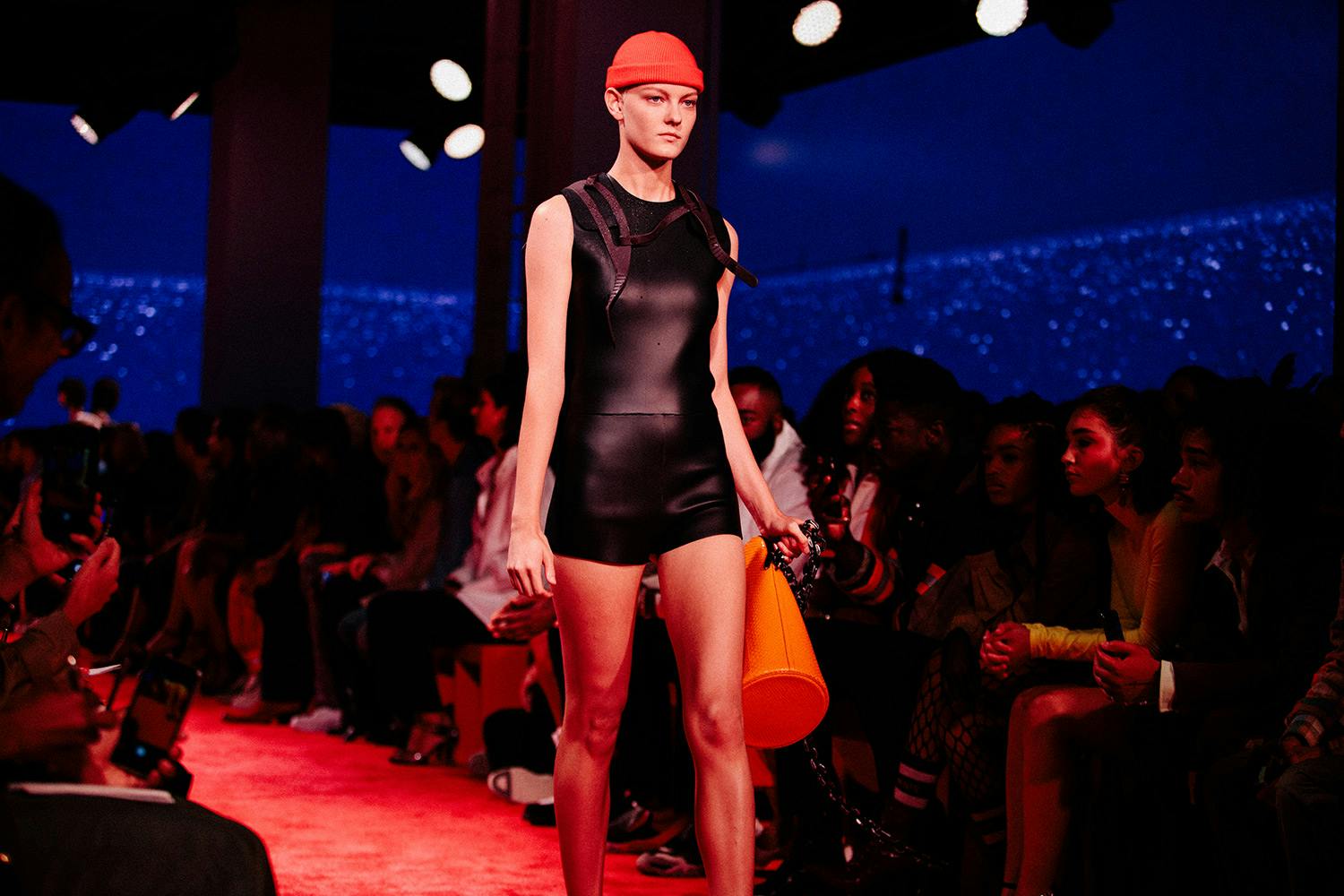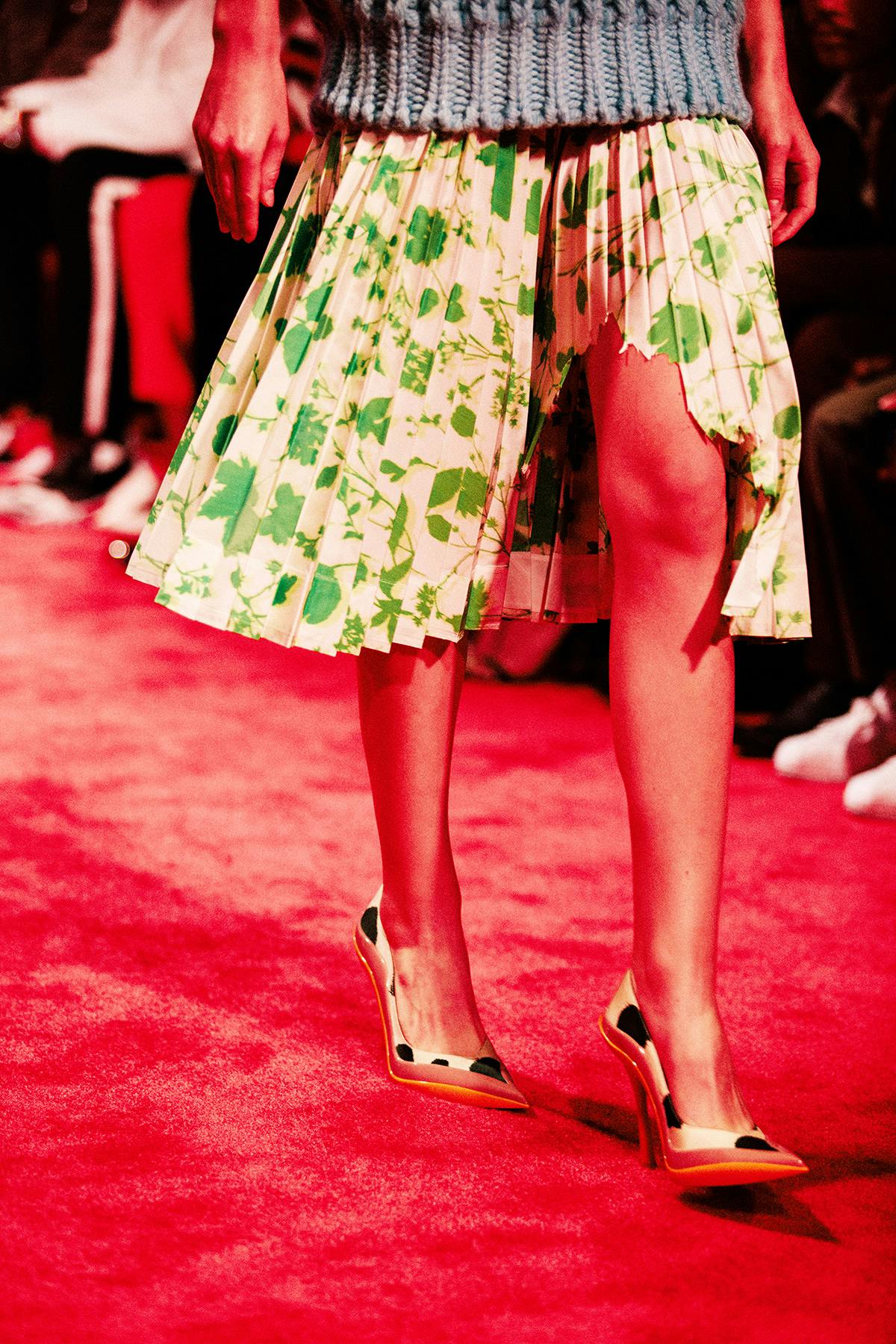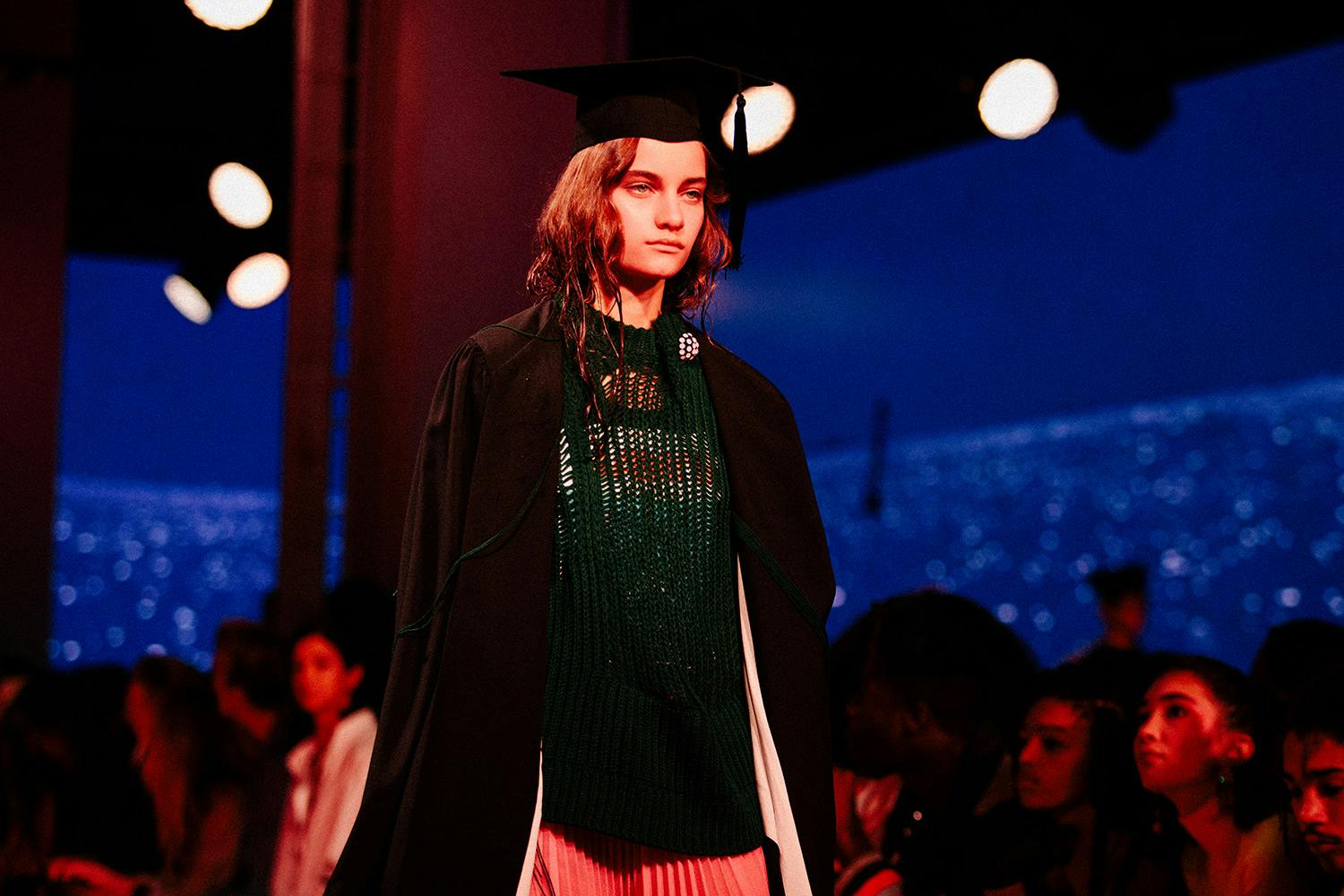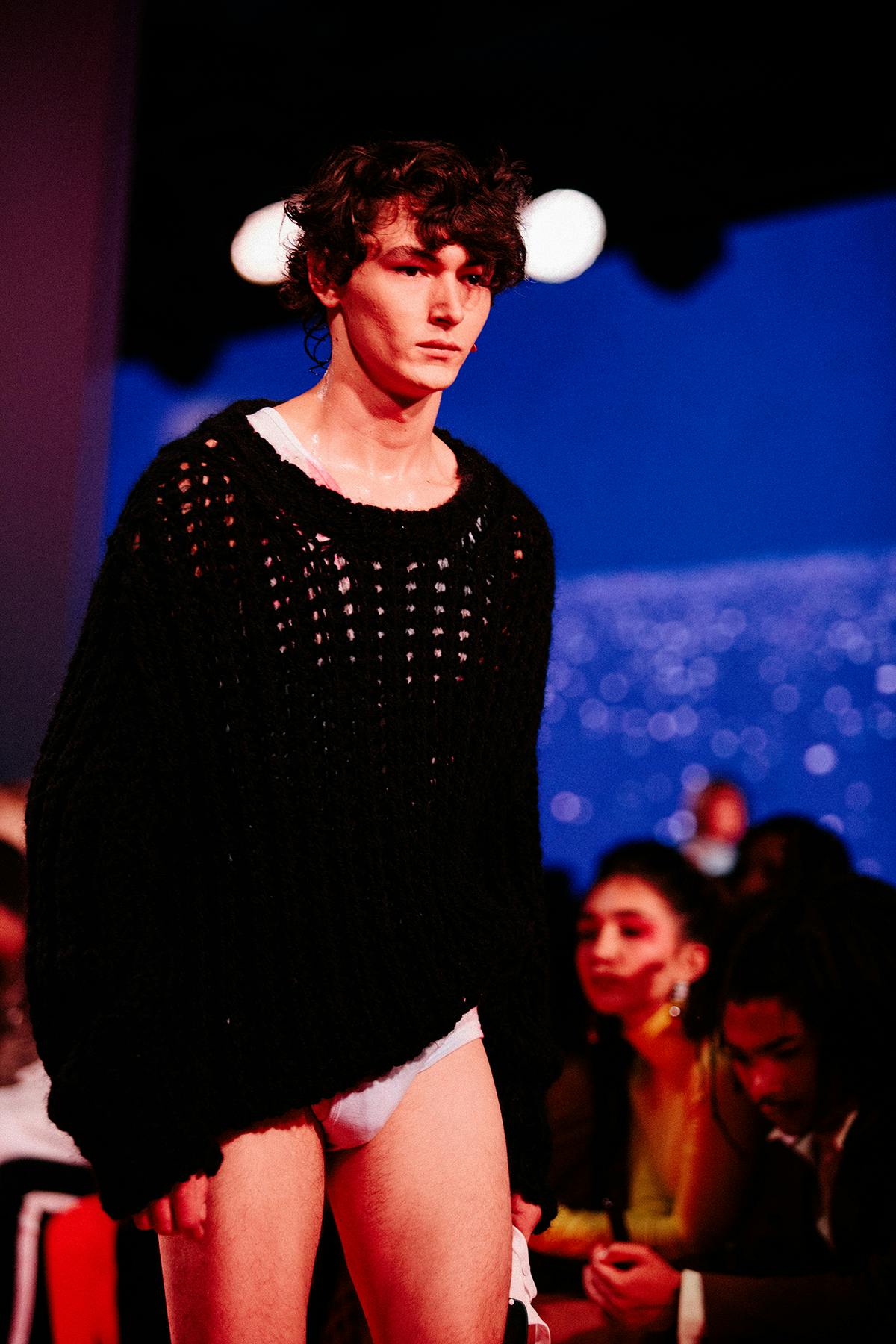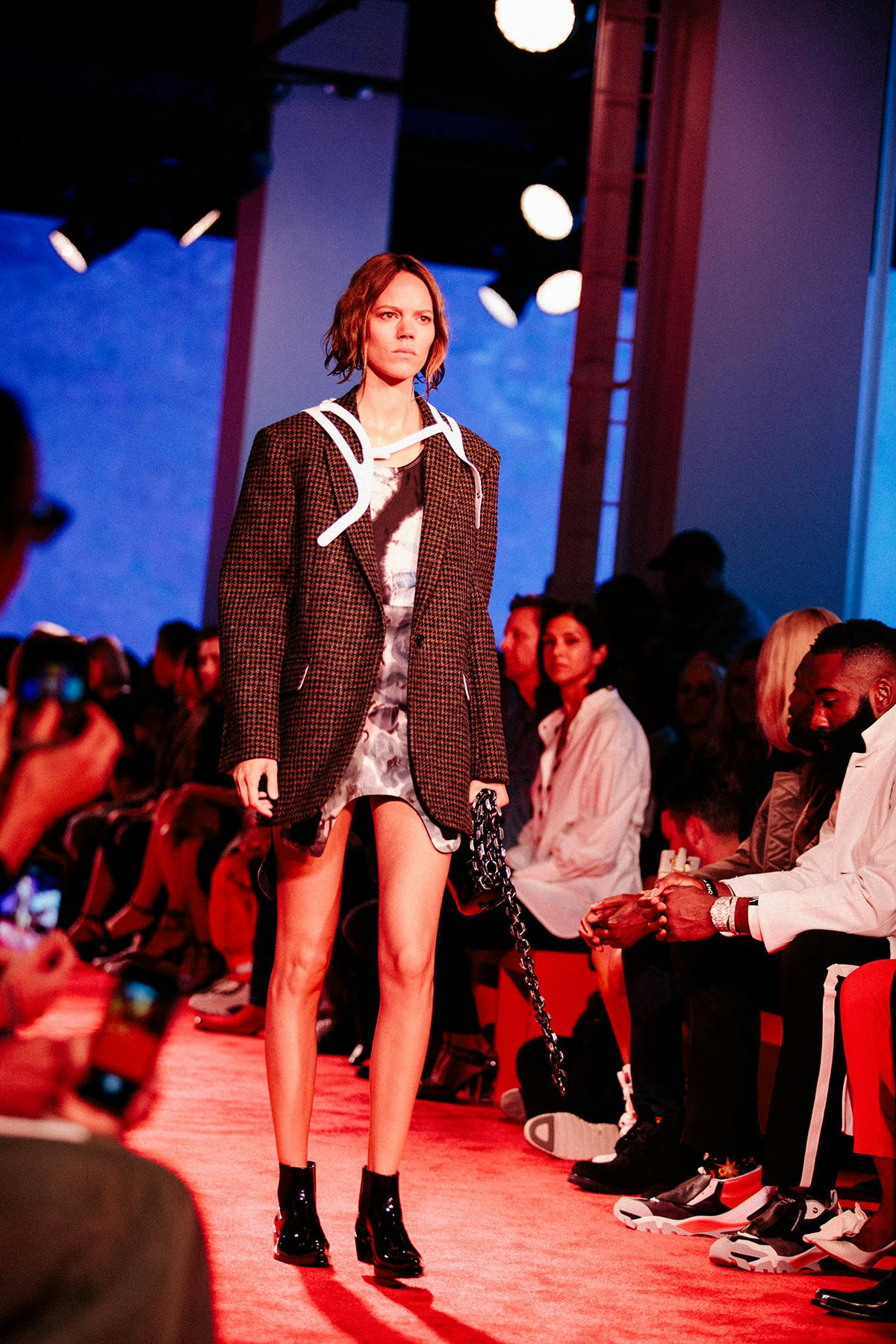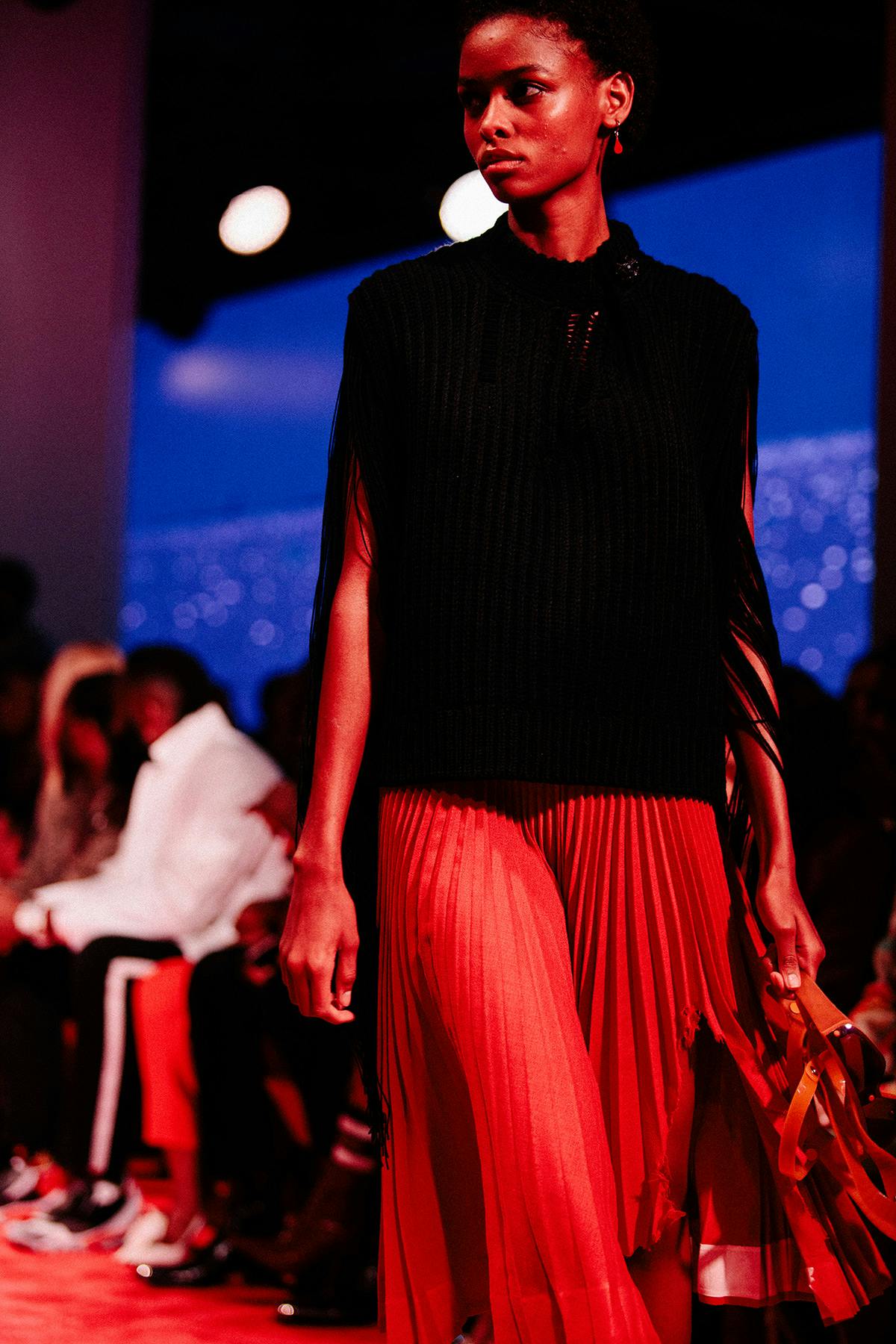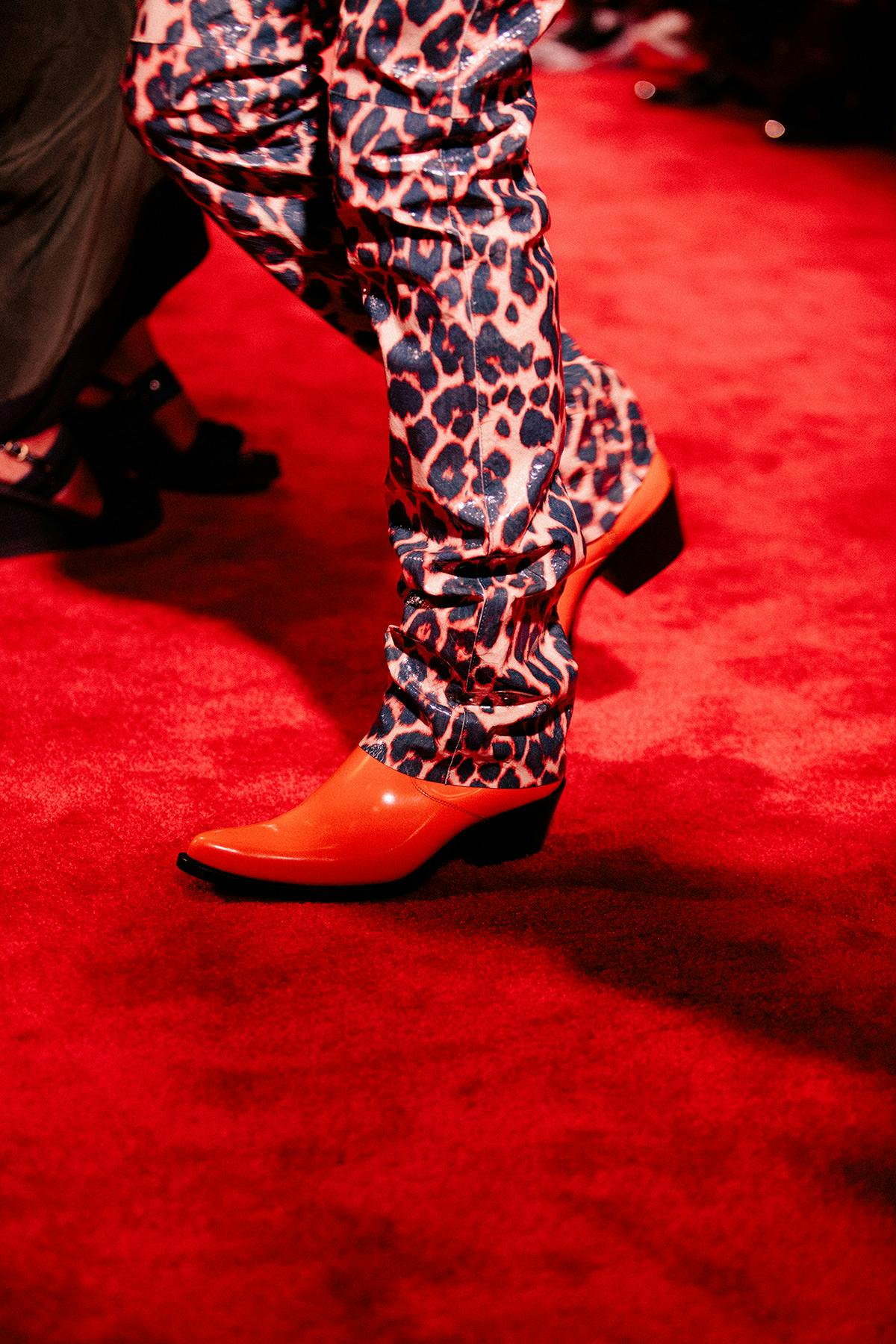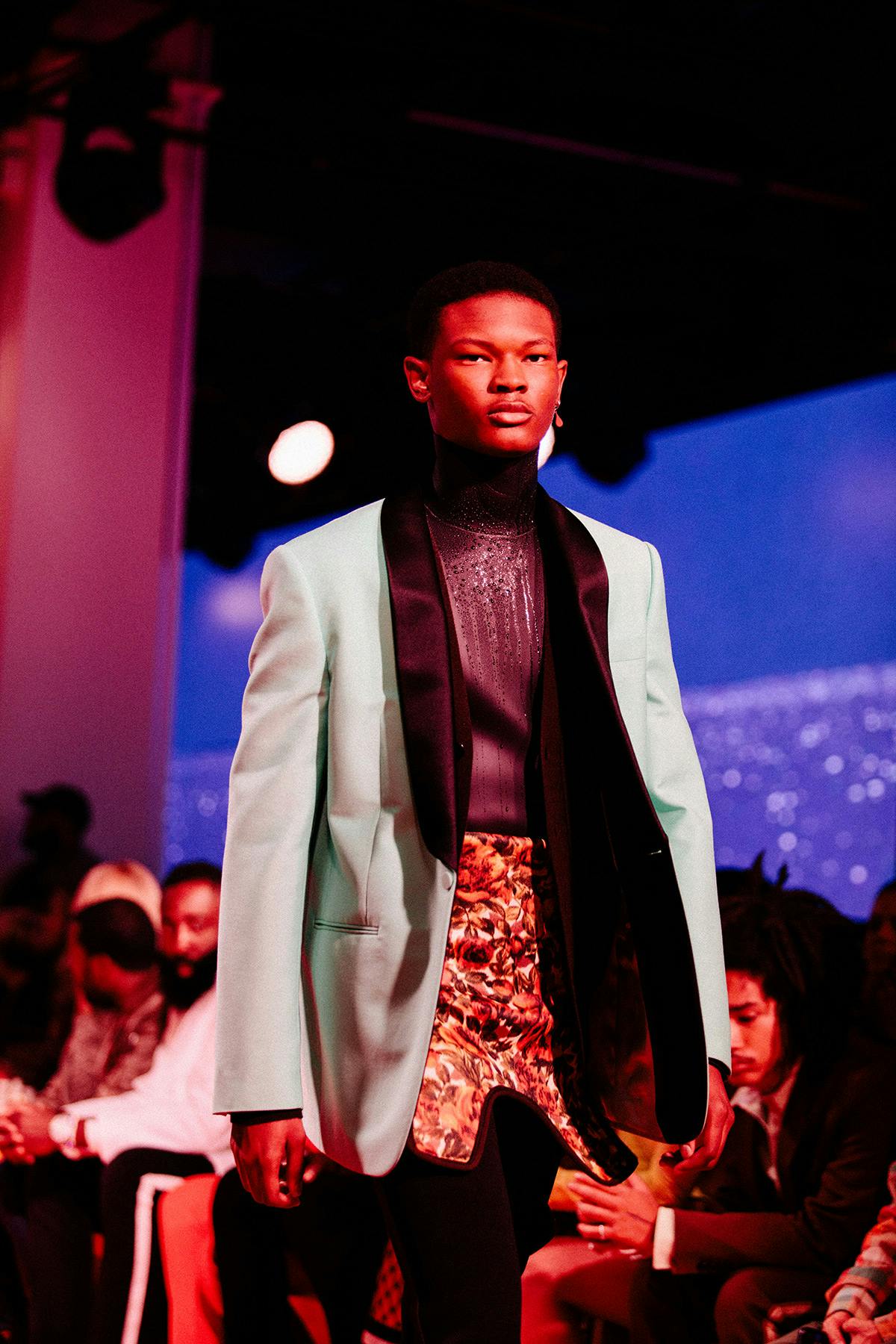 The show, set against a beachfront backdrop, embodied this tension off the bat, setting the first few looks to John Williams' theme from JAWS and debuting a collection that thankfully veers from Simons' previously established codes at Calvin Klein 205W39NYC. It's a different kind of Americana, less literal and more cerebral in the execution.  True, there's officially licensed JAWS graphics from Universal, but at the same time, he sets his sights on preppy resort attire instead of workwear and western tropes.
Plenty of wetsuits featured in the collection, some worn with the top folded over to reveal all-over prints underneath, but there are also newer takes on Breton-stripe sweaters, red beanies harkening back to Roy Scheider's character of police chief Martin Brody, and animal prints that lend themselves well to the primal inspiration.
Interspersed within the JAWS homage was a subtle nod to The Graduate, resulting in several academic looks replete with graduation caps, perhaps a bit of paean to Simons' first collection for his own label, which itself was inspired by schoolboy uniforms.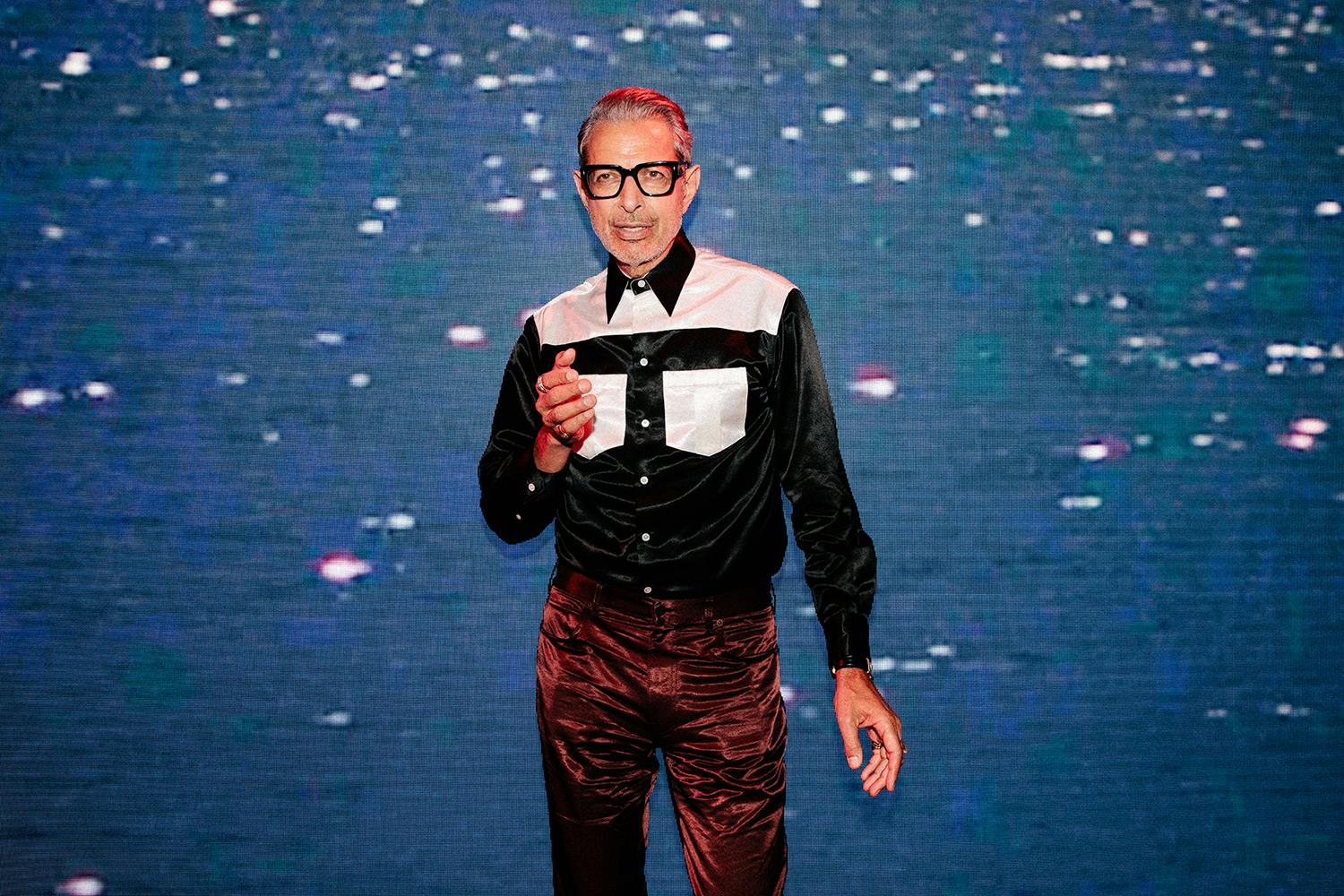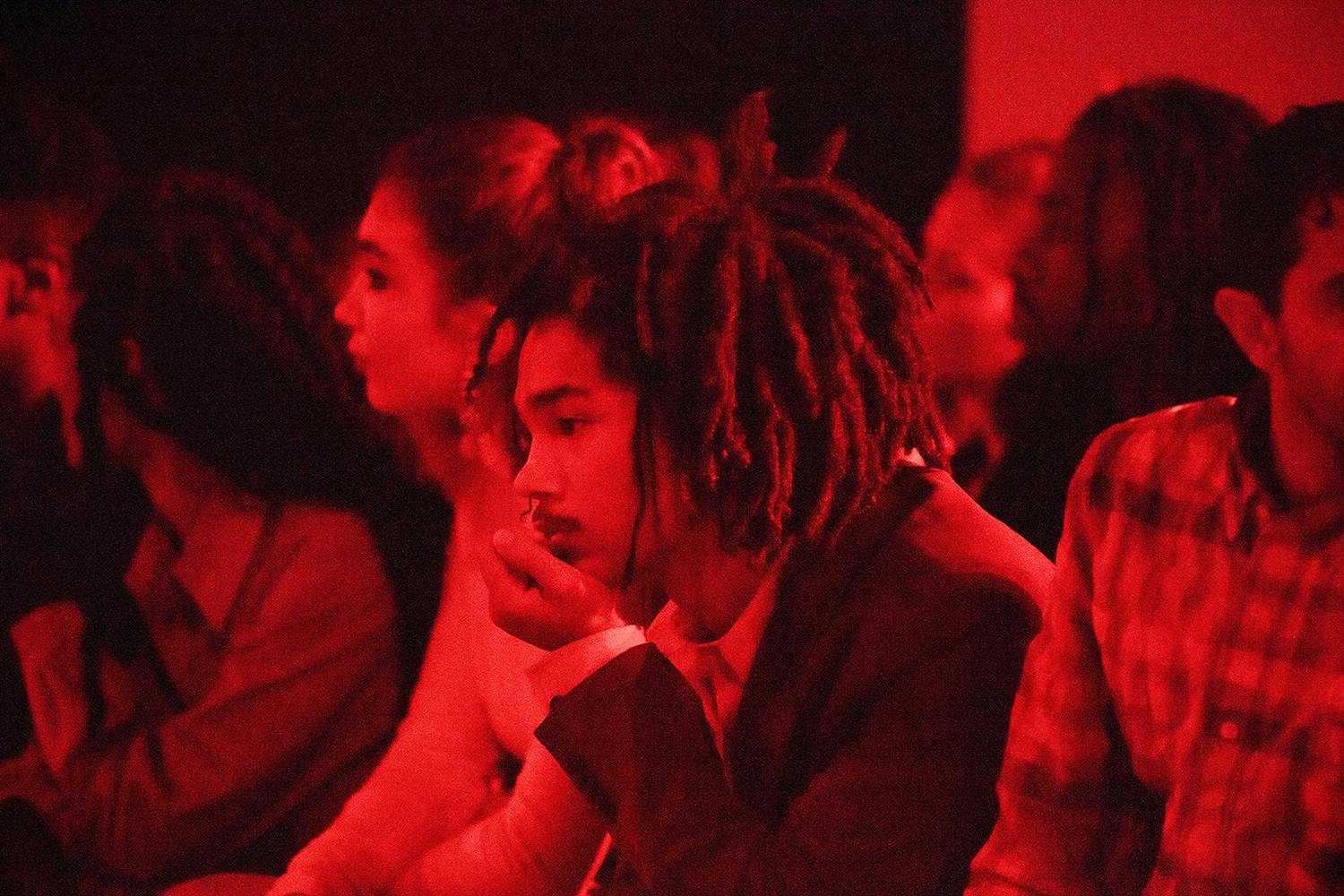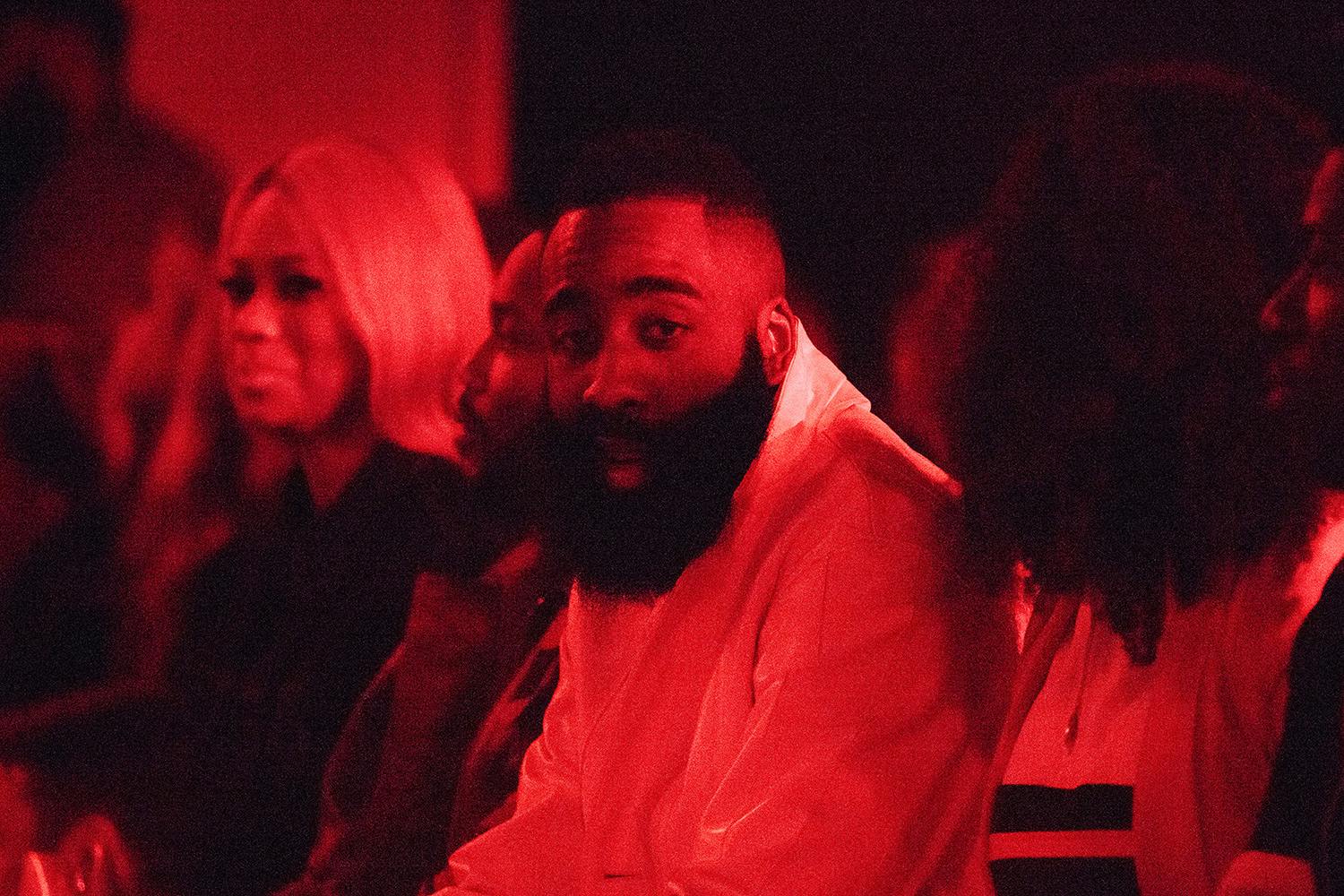 The show's notes also feature a quote from Andy Warhol's autobiography, From A to B and Back Again: "People sometimes say the way things happen in the movies is unreal, but actually, it's the way things happen to you in life that's unreal."
That is to say: Truth is often stranger than fiction, which is appropriate considering the reality of the America that Simons has made his adopted home, one that has inspired the subversive politics he hints at in his previous Calvin Klein collections. His overarching talent at presenting clothes for America as it is inspired by America as it should be is why he attracts such a diverse set of attendees to his show.
Guests ranged from Jeff Goldbum, A$AP Rocky, Meek Mill, Billie Eilish, and Laura Dern, whose son Ellery Harper walked in the show, as did Kaia Gerber, the progeny of Cindy Crawford. The latter two attest to Simons' desire to bridge the dress codes of different generations, and at the same time, create clothing that writes a new page in history, but remains wholly aware of the preceding canon.
For more New York Fashion Week coverage, check out what went down at Pyer Moss SS19.