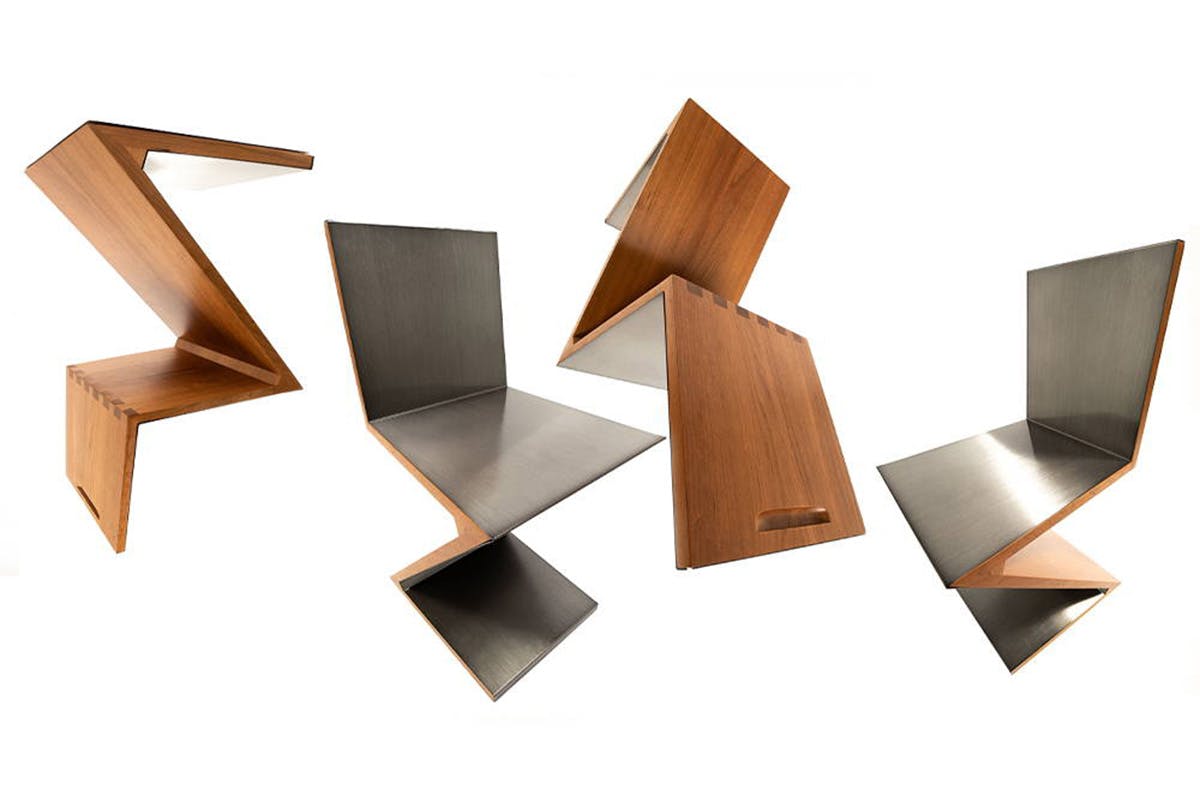 One Block Down's latest project sees the Italian retailer break away from its efforts in apparel, turning its attention to furniture with fellow Italian brand Cassina. Enter the Zig-Zag chair.
A pretty universal sign that you're hurtling through adulthood is the sudden need to fill your (dream?) home with every piece of furniture that you lay eyes on. Sure, a few pieces of IKEA flatpack were good once upon a time, but now you've got your heart set on a Hästens bed, a LRNCE mirror, JIL SANDER throws, and a Gucci table.
With Milan Design Week underway, there's no better time to start building the homeware and furniture arsenal that your heart so desires. All of the whacky and wonderful creations that'll break your bank show their faces to the world, pulling you into what could be. Dreamy.
For those with the financials to make those interior dreams come true, One Block Down's new collaboration with internationally renowned, ground-breaking furniture brand Cassina is a step in the right direction.
Looking to the past to inform the present, the pair has worked together to develop a unique interpretation of Gerrit T. Rietveld's Zig-Zag chair in a super-limited collection of 30 pieces.
Currently being presented as a part of Milan Design Week, the Zig-Zag chair comes crafted in wood, though this special iteration has been updated with sheets of metal as a nod to One Block Down's store architecture.
In honor of the collaboration, the pair have developed a 30-chair pyramid installation, showcasing the linearity of the iconic design.
If you're looking to give your home a fresh lick of paint (furniture), you can pre-order the Cassina x One Block Down Zig-Zag chair online.