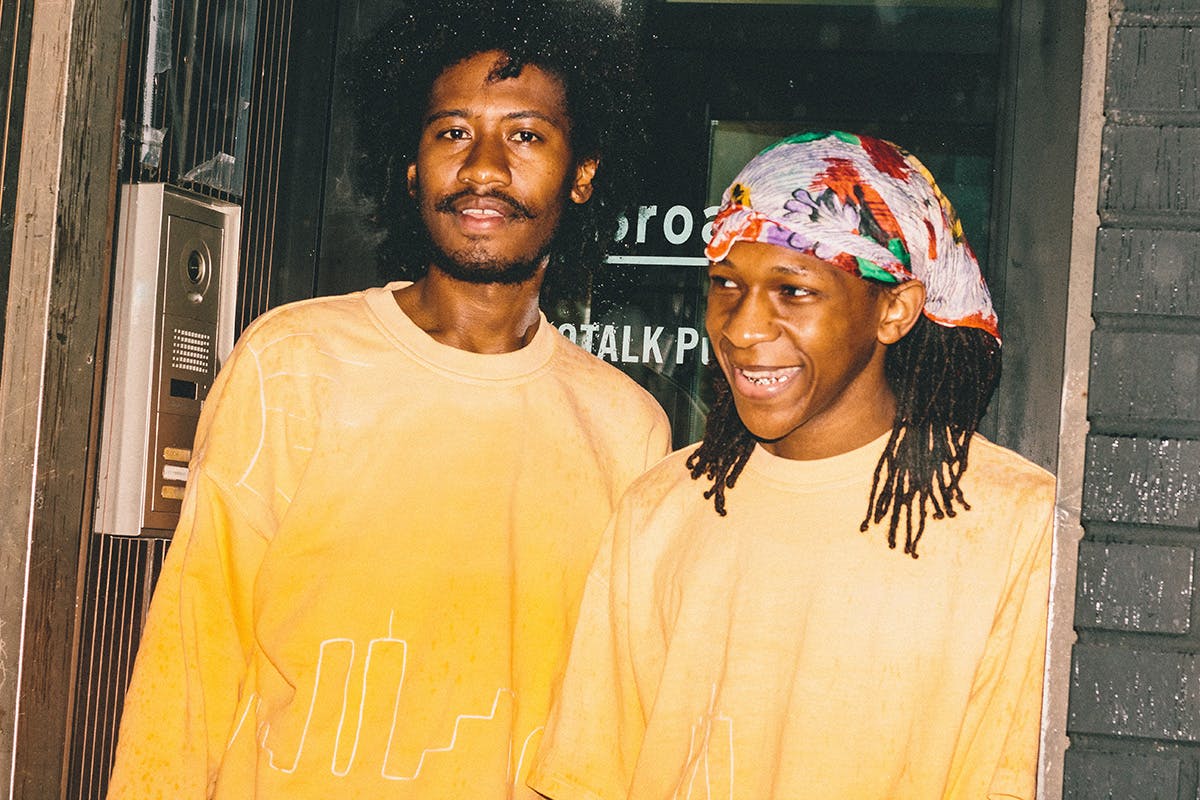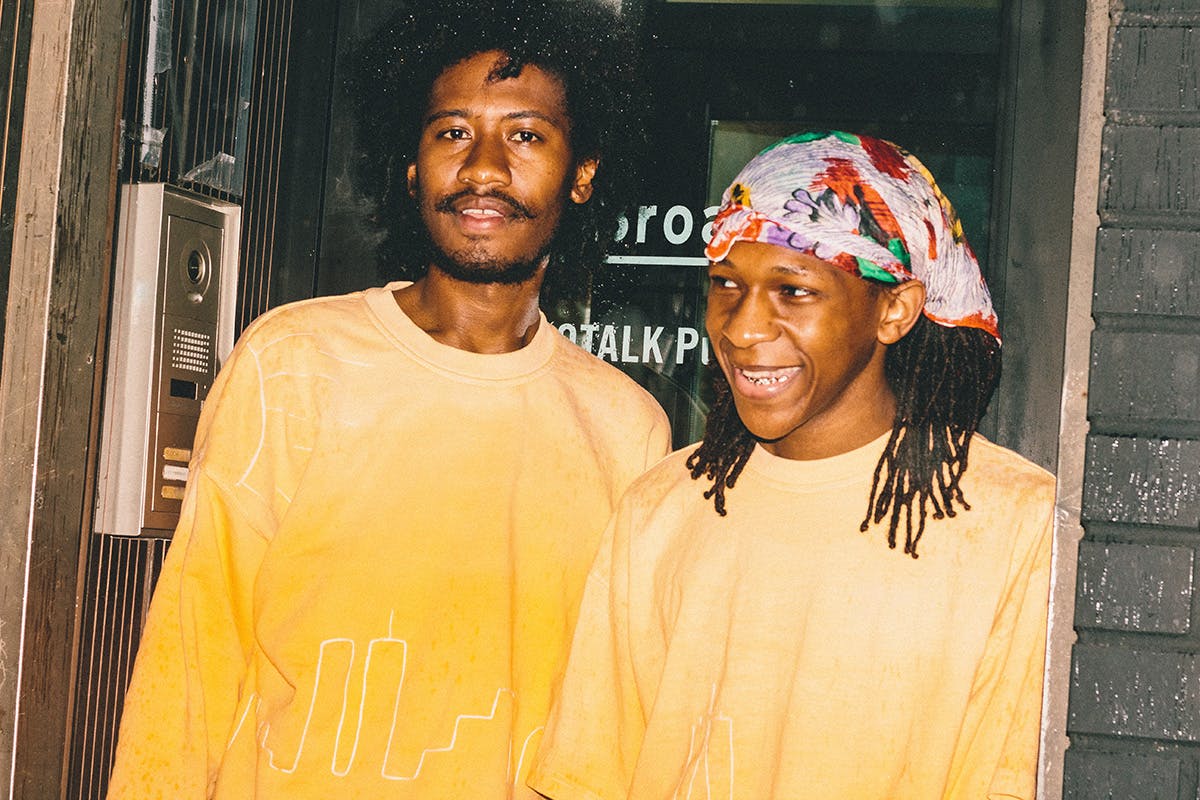 As an independent creative or business, you are constantly seeking ways through which you can spread and share your message - be that through food, music, art, or clothing. Our current cultural zeitgeist has a strong penchant for merch and the likes of mini capsule collections, which in turn means the demand and necessity for blank, customizable garments has significantly increased.
H&M's Blank Staples collection is the perfect blank canvas for creatives to let loose on, so we caught up with three business owners who customized the Blanks pieces, allowing them to truly express their practice and identity on the garments.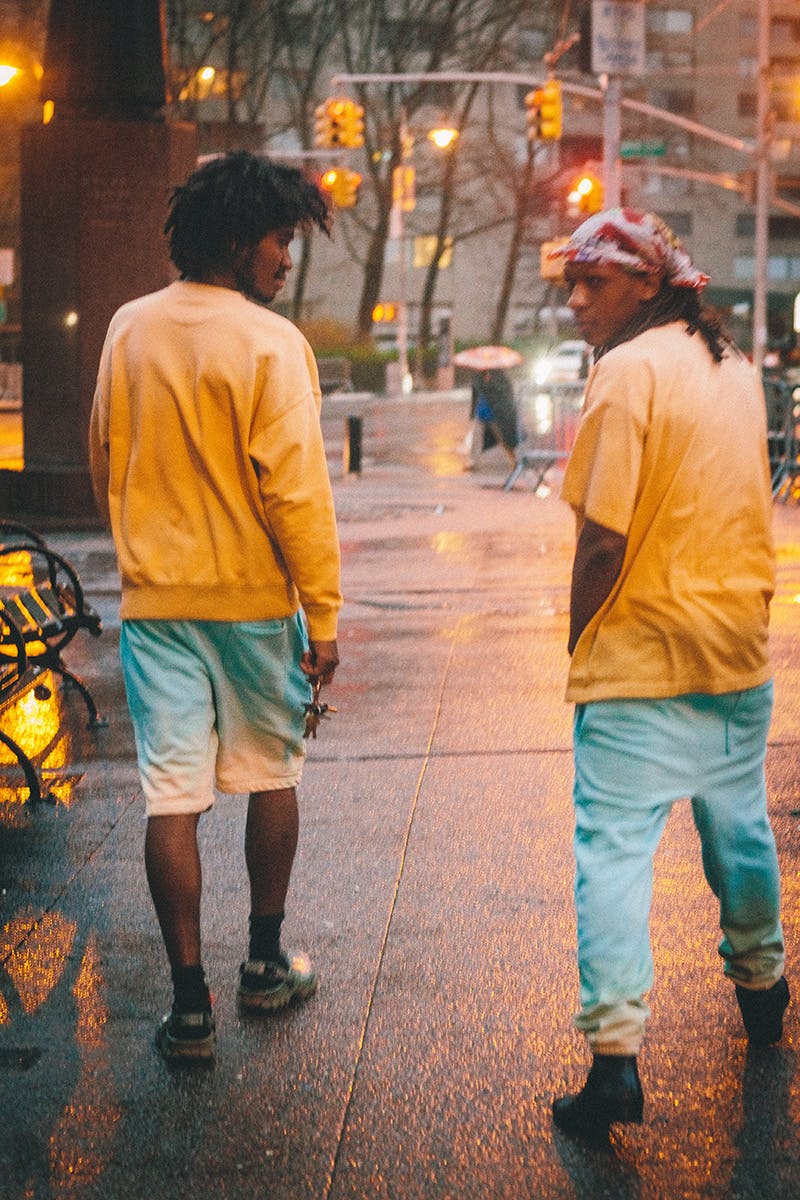 The first in our series of three focused on the green-fingered, LA-based duo that is Plant Man P, for this second showcase, we sat down with Chainstich, real name Saji Abude, an artist and designer born and raised in New York City whose love of craftsmanship and contemporary design has propelled his personal interests and practices into a fully-fledged creative consulting business and studio.
"I grew up in the late '90s, early 2000s, which I feel was a very transitional time for New York, and the world. Weirdly I grew up without Internet even though everyone had it at the time and this amongst other things has led me to have a really hands-on and DIY approach to almost everything I do" explains Chainstich. As you can guess from his pseudonym, Chainstich's practice revolves around chain stitching and embroidery. "I'd just dropped out of film school and I stopped by a factory that a friend was getting a sample made at. They had a chain stitch embroidery machine there, which was pretty rare at the time. I inquired about what it was and was blown away by seeing this thing happen in front of my eyes, in real-time, that I asked right then and there to sweep the floors of the factory in exchange for knowledge and exposure. I started interning there and eventually started learning through the help of friends and mentors" says Chainstich when asked about how he got into this specific craft in the first place.
In general, chain stitching and embroidery are old crafts that have their roots tied into different cultures and movements. Chainstich brings these practices to the current day by keeping them alive and sharing them through his creations. "Anything I do will maintain elements of this craft's history simply because I contain elements of my history. I come from indigenous people, Nigerian and Filipino, so anything I do is an extension of my ancestors, and with that said, there are even some African and West African areas that utilize chain stitch embroidery too."
Returning to ancient crafts is a practice that Chainstich believes could alter humanity as we know it, and the proof is in the pudding. If you look at Chainstich's creations, it is evident that his love of craftsmanship pays off in the most beautiful and decorative ways. "I think it's important to cherish these types of crafts because they can tell us a lot about ourselves. Especially if we look at the way our ancestors interacted with the Earth - it's very symbiotic in a way that most of us are disconnected from. Robin Wall Kimmerer has a moment where she's talking about restoring an old sweetgrass farming technique. The quote is along the lines of "In order to restore the plants, we had to restore the harvesting process as well." This is a clear example of the ways that indigenous and ancestral knowledge is crucial."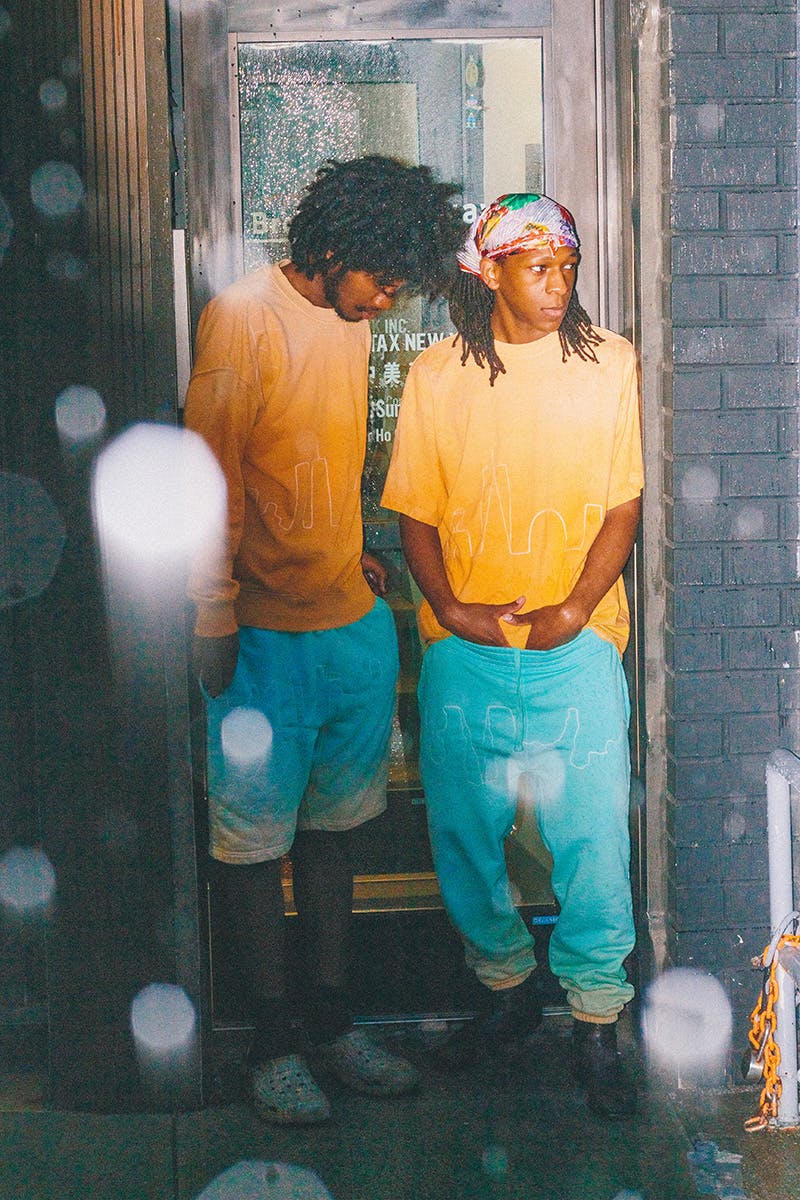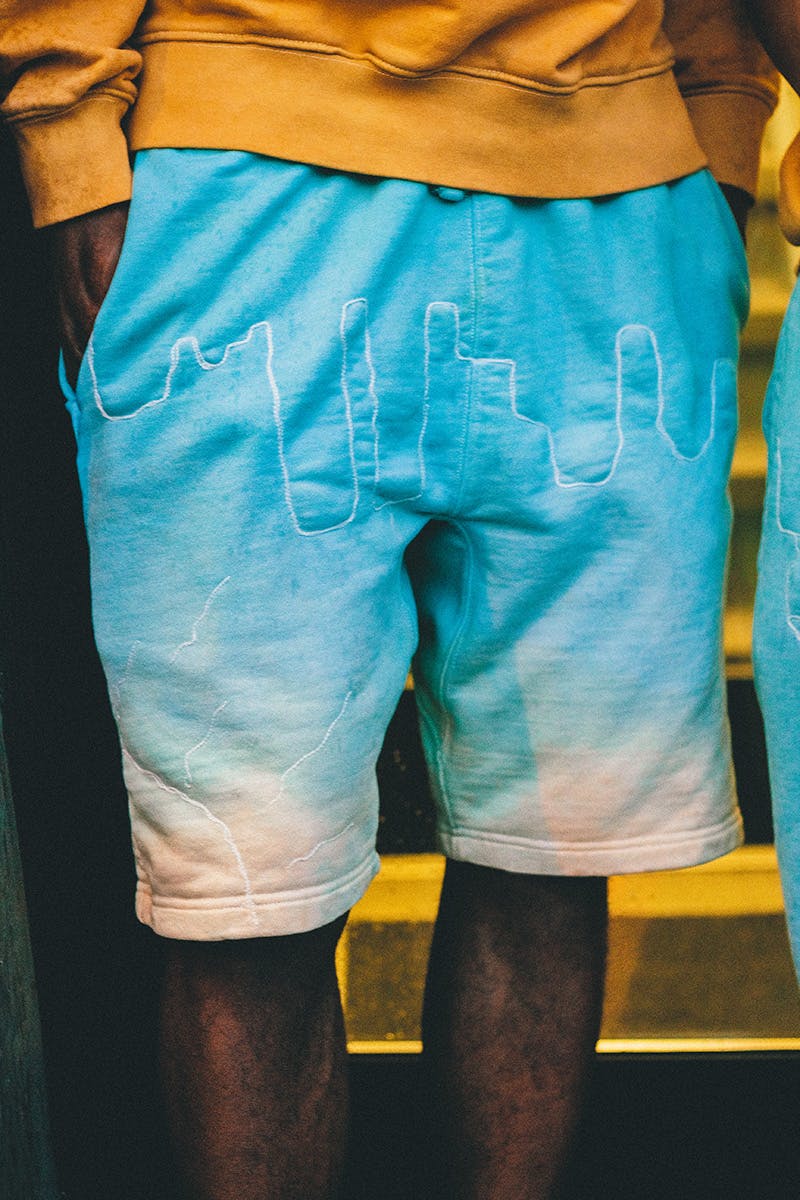 When asked about who inspires him most, Chainstich succinctly explains how three individuals, in particular, have fuelled the way he thinks creatively. "Design-wise I love Diébédo Francis Kéré. He truly is a perfect example of using contemporary design knowledge and fusing it with indigenous ancestral knowledge, in a beautiful and productive way - and to grow up in a place with no electricity or running water and end up becoming one of the world's top architects, is awe-inspiring. I also love the work of Senga Nengudi. Her use of material and concept for radical abstraction has challenged my thinking in a stern, yet nurturing manner. And of course, Martin Margiela, one of the leaders in countering the mainstream when it comes to high fashion."
Chainstich primarily started working with denim and denim repair shops and brands. Something about heavy canvases and materials like this appeal to him due to their stubbornness, but also how they have a life of their own that you can still somehow coerce into submission, "Denim knows what it wants and if you respect it you can get what you want out of it. Not many textiles are like that," he says, "but I've been thinking a lot about clay and pottery recently. I also have an irrefutable itch for industrial design and architecture that I will have to feed eventually." - so there is a lot more on the horizon when it comes to materiality and experimentation for Chainstich.
There is something to be said about the way in which chain stitching works compared to regular sewing. A key, pivotal point for Chainstich when he started with this practice was the imminent element of witnessing the work being made in real-time. "When I make a stitch, I see the stitch, there's no loading or buffering process. I like how the thread is all connected together, unlike traditional sewing with two sources of thread. With all this being said, I can pull a stitch out (if it's not tied off correctly) and in seconds pull out everything that was done. There's something nice about this quick, physical form of erasing." he explains.
He has worked in the past with art spaces and designers, be it on multimedia projects or fashion related endeavours, so Chainstich is no stranger to collaboration and challenge. He expresses how "my first call of action is to put everything on the table, to create some sort of safe space where every single idea could be brought up and potentially shot down. With no hard feelings. I think one of the hardest things about collaborating with other people is putting egos aside and realizing that it's not about any individual per se, but the outcome of the project. And when you can put your ego aside and fully step into the work, that's when I think magic happens. Not being tied down to any specific ideas or concepts is the best mentality I can have when working on creative projects."
When it came to using the Blank Staples collection, Chainstich drew the New York skyline on the upper garments and reflected it in the lower garments - a true ode to his upbringing and home. "I'm born and raised in New York and I still live here. I've thought about leaving for years and I think it's going to happen soon, but it's undeniable that New York City is a wildly inspiring place. The skyline is an iconic image that I'm sure almost everyone everywhere would recognize. This was my little way of paying homage to the place that created me. With the prompt of turning the blanks into anything I wanted, I figured I'd go back to an embroidery and dip-dye combo technique that I had utilized for a previous collaboration. The technique involves embroidering with white thread on white, then dying the garment your color of choice. The embroidery thread is a slightly different make up than the cotton in the garment, causing it to resist the die just a tiny bit. The effect you get after all is said and done, allows the embroidered parts to stand out subtly against the deeper dyed areas of the garment."
On the process as a whole and what he took out of it, Chainstich was honest and real about the dichotomy of producing garments in our current fashion ecosystem. "I have learned (and continue to learn) that there has to be a balance between what sustains you, and what makes you money. This project is quite interesting because it teetered the line quite often. Honestly my growth and recognition has all been quite natural, sometimes I can get so lost in my work that I forget to take a look around at what I've done so far."
In his design, Chainstich has left blank spaces within the skyline so that whoever wears the garments, if they feel so desired, can fill them in with their own graffiti, drawings, and patterns. "We grow up writing on walls when we don't have access to write on anything else. Like I said I rely on my ancestors for guidance and inspiration and my ancestors wrote on walls. From 'cavemen' to contemporary OG's, my people have kept one of the purest art forms alive, and I intend to do the same. You're given the canvas and you decide what to do with it. My greatest desire is that the wearer is involved with the design and creation. Even the way that they wear the garment I think involves them in the process because it's a never-ending process. I am not the sole creator of these things, I take inspiration and material from the world and beings around me. All of this in every way is collaboration."
The H&M Blank Staples collection is available here for the US, and here for the rest of the world.