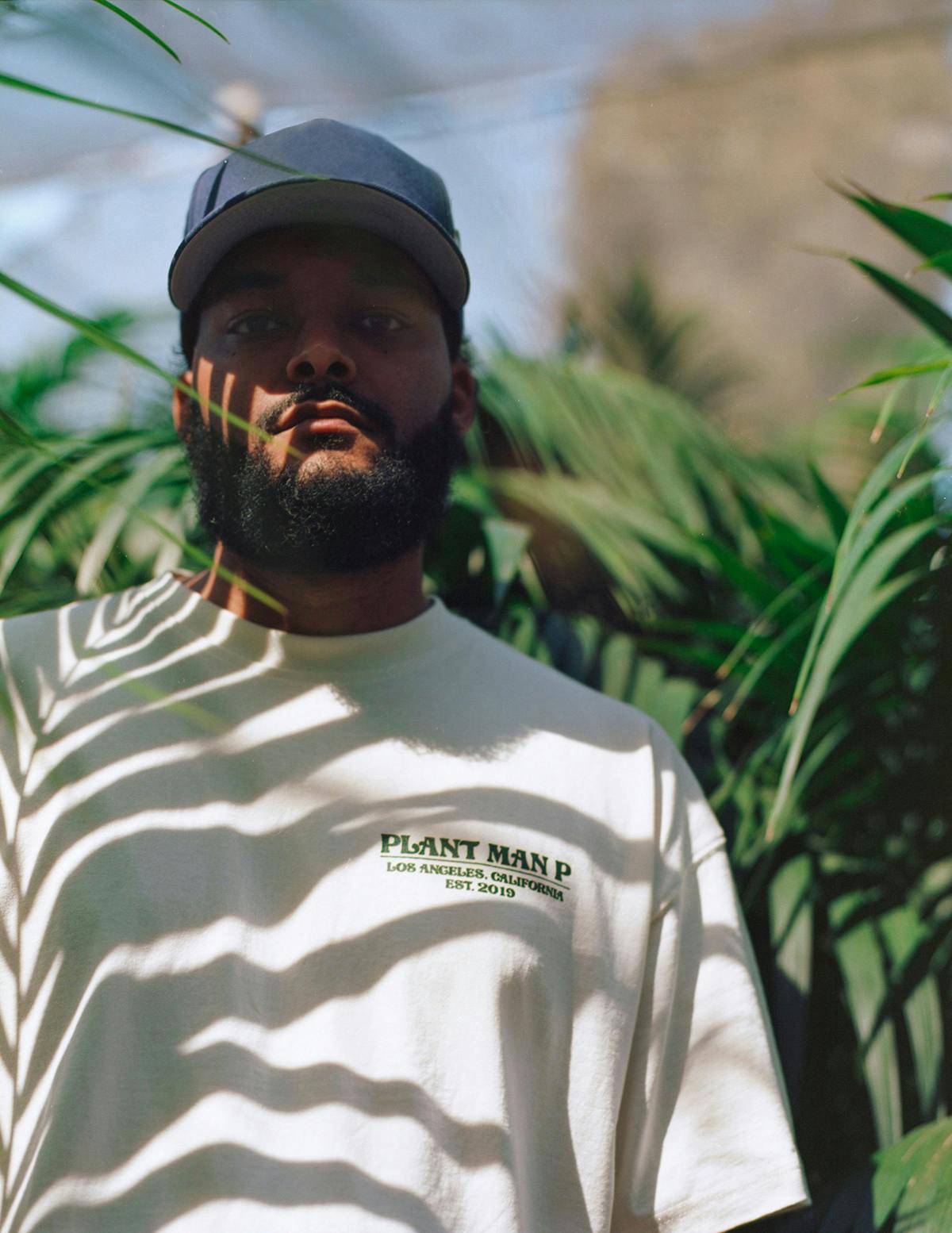 With the proliferation of small, independent businesses and creatives leaning towards personalized merch and capsule collections, the necessity for blank, customizable garments has significantly increased. An easy way to enter the streetwear market, everyday wear like hoodies, tracksuits, and T-shirts are empty canvases for people to spread their messages, branding, and aesthetic. 
The wholesale model benefits not only the autonomous business, but also the companies who have the tools to produce these blanks in bulk. Buying from these companies has it's advantages as it doesn't mean that you're stripped of creative control, in fact, it's quite the opposite. With the final design and printing deriving from the small businesses and creatives, almost everything from the color and sizing, to the design and final details lie at their fingertips. Creating your own masterpiece has never been simpler and smoother.
H&M's Blank Staples line encapsulates the essential aspects attributed to everyday wear. Versatile, minimalist, and above all comfortable, the easy to mix-and-match silhouettes get down to the key essentials, and focus on trusty, classic design. As the perfect blank canvas for creatives to let loose on, we caught up with three business owners who have customized the Blank Staples collection, allowing them to express their practice and identity on the garments.
For the first drop, we talked to Plant Man P, a plant guru duo from Los Angeles consisting of Jon and his partner Jerrilyn. The couple convey their love for houseplants through quirky and playful designs that merge streetwear with a sense of belonging to the green-thumb community. Through their Youtube channel and Instagram, Plant Man P have garnered a large following of individuals, all of whom use the couples extensive knowledge on houseplants to care for their green babies, learn more about how to match plants with their personality, and other daily flora related content. We talked to them about how they found the overall process of translating their love of plants into wearable merch, and even got some insider tips on the importance of houseplants to human behaviour.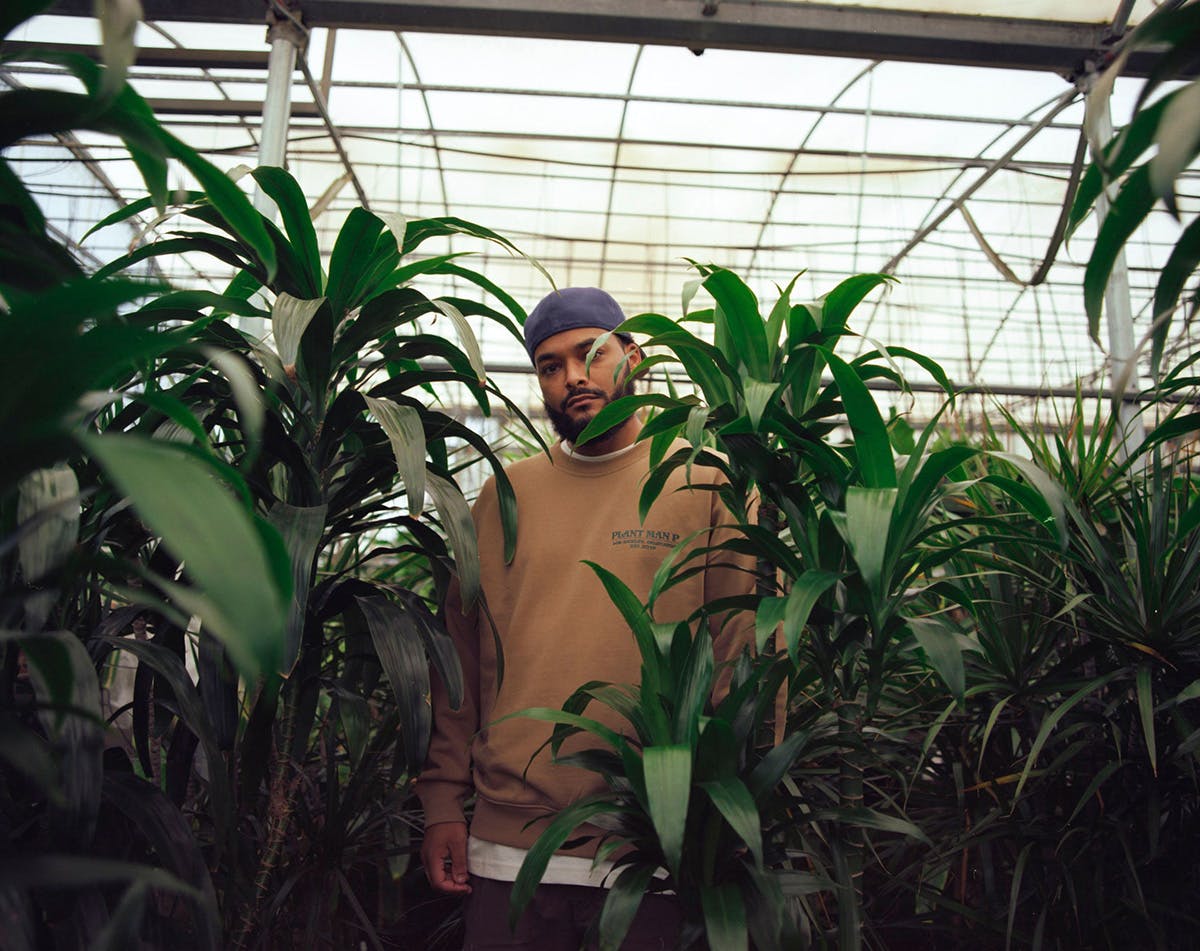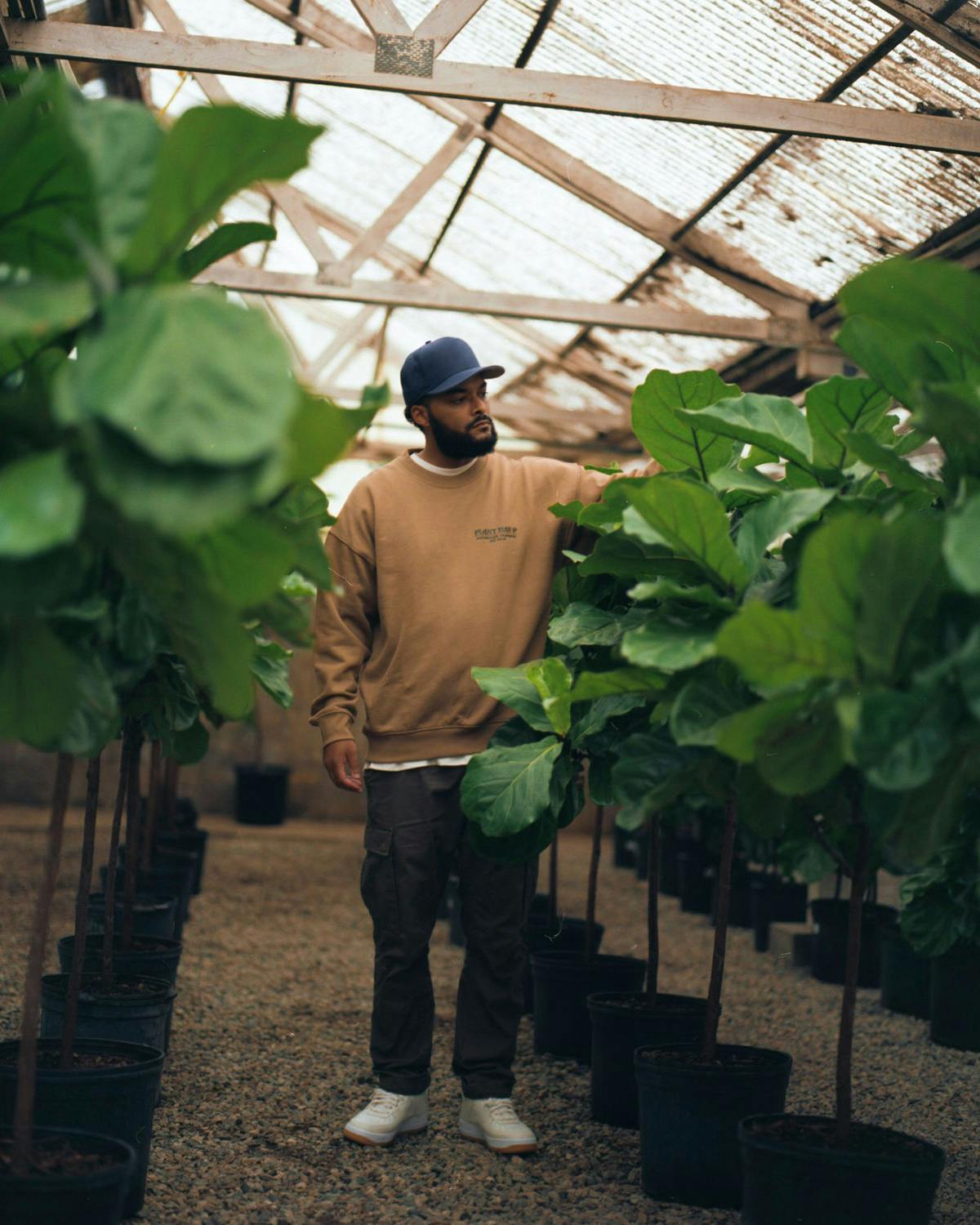 "I got started with houseplants in 2019 and built a brand based off of my love for them around that time as well," says Jon, "Jerrilyn and I initially bought plants because our apartment at the time was very greyscale and we just wanted to liven up our space. When I started this journey, I started totally from scratch. There wasn't a blueprint, a guide, an OG, any of that. At the time I started, houseplants were fairly new (in comparison to how huge they are now) and people weren't doing anything close to what I wanted to do. So I guess my passion to create and hunger to make a difference is what influenced me."
 The past year has seen us spending more and more time indoors, and with the houseplant craze spreading like wildfire over the world, it's no wonder that we want our living space to be a magical Monstera sanctuary. It's not just the visual beauty they provide, but also as Jon explains, "we can learn so much from houseplants. I could be here forever explaining the similarities, however, the most important thing I feel like we can take away from plants is patience. Patience for growth, patience to solve issues, patience with time and seasons. You'll always have your time, just do the work behind the scenes and when the time is right, you'll blossom."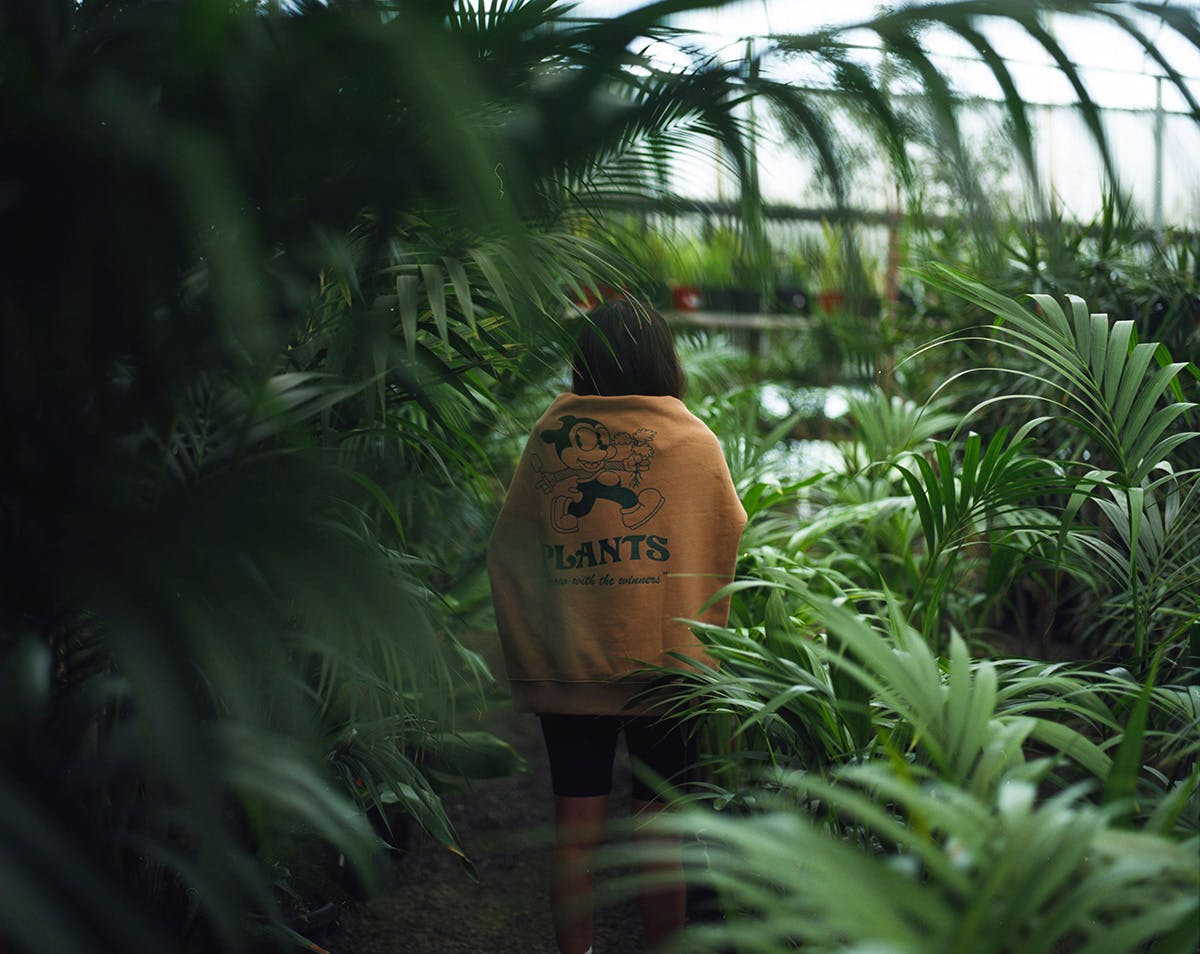 Plant Man P want everyone to understand how their love of plants has bettered their standard of living, and how the same can happen to any of us. "One, plants can liven up any space and help you to be more creative. Two, they help take away stress as well as provide better airflow, and three, just pursue your hobbies and turn that into your career. We use hobbies to escape, but if you practice your hobby as a daily thing, there's not really anything to escape from. I remember after coming home from my previous nine to five, worn out and drained, to see all of our plants at the crib was like a jolt of excitement. Whether it's discovering one of the homies is growing a new leaf or just simply coming back to that point of escape like I mentioned earlier." says Jon - and it really is as simple as that. 
When it comes to building a crossover between Plant Man P's love of plants and wearable merch, the duo find that it comes naturally. They are no strangers to creating streetwear inspired pieces, having been in the garment game since 2006. "Clothes have always been a way of expression for everyone, not just us. So what we're doing with plants and clothes is implementing the things we've learnt from our experiences with them, and adding feel good quotes and images to tie it all in. Seeing people wear our ideas, messages, etc. is a crazy feeling and it's become a sought after thing within the plant community."
For the collaboration with H&M Blank Staples when it came to customizing the collection, Plant Man P have a straightforward approach to their designs. "My go to technique is brainstorming with myself, trying to figure out what looks good with what and what works" explains Jon, "then, I take my ideas to Jerrilyn because she always lets me know the truth on whether what I'm working on is trash or not. As far as the medium we play most with, it's probably Illustrator and Photoshop - I just started but it's very addicting. The entire process while using the Blank Staples collection was smooth. I remember the first thing I thought when I received the pieces was 'wow, the quality of this stuff is great.' You can just see the great quality by simply looking at it."
On the inspiration behind the pieces, Plant Man P kept their vision and message clear and concise. "The front design is what we call our company design, it's a staple piece we'll be using throughout the brand's existence. The back of the items will change but the front will always remain the same. For the little character on the back, our designer, Ryan Rambo, and us were brainstorming and it just came up. We wish it had a deeper meaning behind it, but it doesn't, however, we're working on a character that will be used for designs more often. Another staple piece if you will."
Plant Man P were over the moon about how the customized collaboration turned out - "everything's so comfortable it's like you don't even want to take it off. Real cozy vibes." explains Jon - true to H&M's promise of delivering cosy, everyday wear.. 
Even though their Youtube channel shares their overall lessons on plant care, we couldn't help but ask for some of Plant Man P's top tips for keeping houseplants alive. "My top tips for keeping plants alive are, one, don't overwater them, they don't need as much water as you think! Two, get to know the weight of your plant before a good watering and after a good watering. It'll help you better understand if and when they need water or not. Finally, three, leave them alone. When we got our first plant, we felt like every time we walked past it, we had to do something, but actually, they're really like humans. Too much smothering can hinder them from reaching their full potential."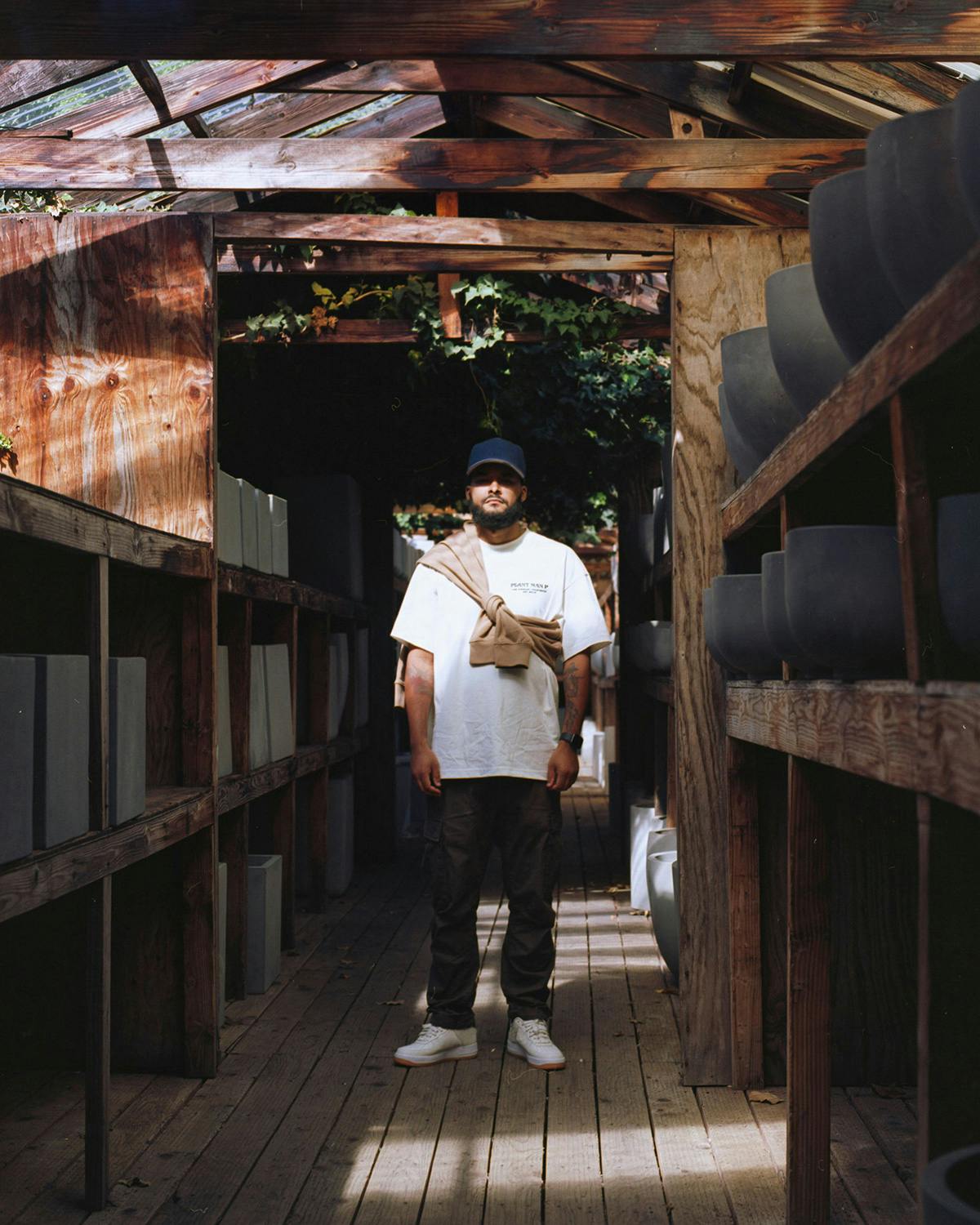 Finally, we all have our favorite hero houseplants that we know and love, but what do Plant Man P have to say about this? "Well, our top picks are either Monstera Deliciosa or an NJOY Pothos. They want nothing - not even that much light, so if you're in a space where you don't have that much natural light, these can be some good starter plants for you. Honorable mention would be a Philodendron Jungle Boogie. The one we have literally grows no matter the season we're in. Every time I look, it has a new leaf!."
The H&M Blank Staples collection is available here for the US, and here for the rest of the world.