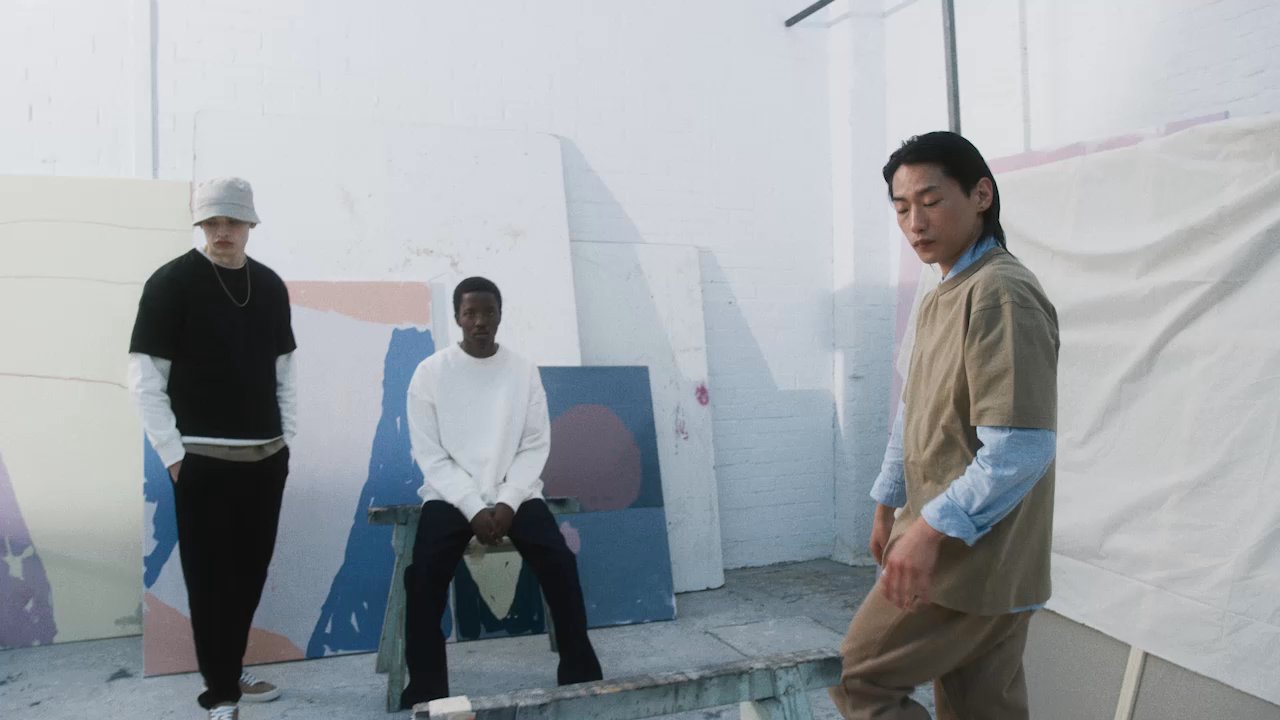 The days of searching for that perfect hoodie, sweat, track-pant or classic t-shirt are over. Today H&M dropped their new range, Blank Staples. Designed to elevate your everyday streetwear essentials, the collection uses considered cuts, minimal aesthetics and high-quality heavyweight cotton and comes in a carefully curated color palette of tobacco, off white, brown and black.
Highsnobiety / Julien Tell, Highsnobiety / Julien Tell
The last six months have seen a shift in many things and as a result, our buying habits and behaviour has changed and the idea of style has manifested with it. In our study 'The Immunized Shopper' minimalism ranked highest in the aesthetic systems the participants were polled on. Timelessness and quality are the words coming from the mouths of the style-savvy whilst loud and hype are taking a back seat. But whatever corner you sit in there is no doubt the torch we hold for a quality blank t-shirt or hoodie is a light that will never go out.
Highsnobiety / Julien Tell
H&M has carefully considered every detail of the collection. Subtle shoulder drops, sweatpants with actual thought out proportions and t-shirt neckline ribs that only appear in the fits of dreams.
Highsnobiety / Julien Tell
Apart from being adaptable everyday wardrobe-essentials, Blank Staples lends itself to the endless possibilities of customization. A literal blank canvas for creativity, letting you redesign, sew, draw, tape, stitch, paste, paint, write and accessorise your chosen garment any way you see fit.
Highsnobiety / Julien Tell, Highsnobiety / Julien Tell
Highsnobiety / Julien Tell
Each piece is finished with its own blank label, which aside from a being a clever play on the name is also a sign of things to come for the collection. Several collaborations are in the works waiting to fill the blank space on both the label and the collection.
Highsnobiety / Julien Tell
Check out the collection in the lookbook and video we shot for H&M above and buy it from hm.com and at selected H&M stores worldwide from today.