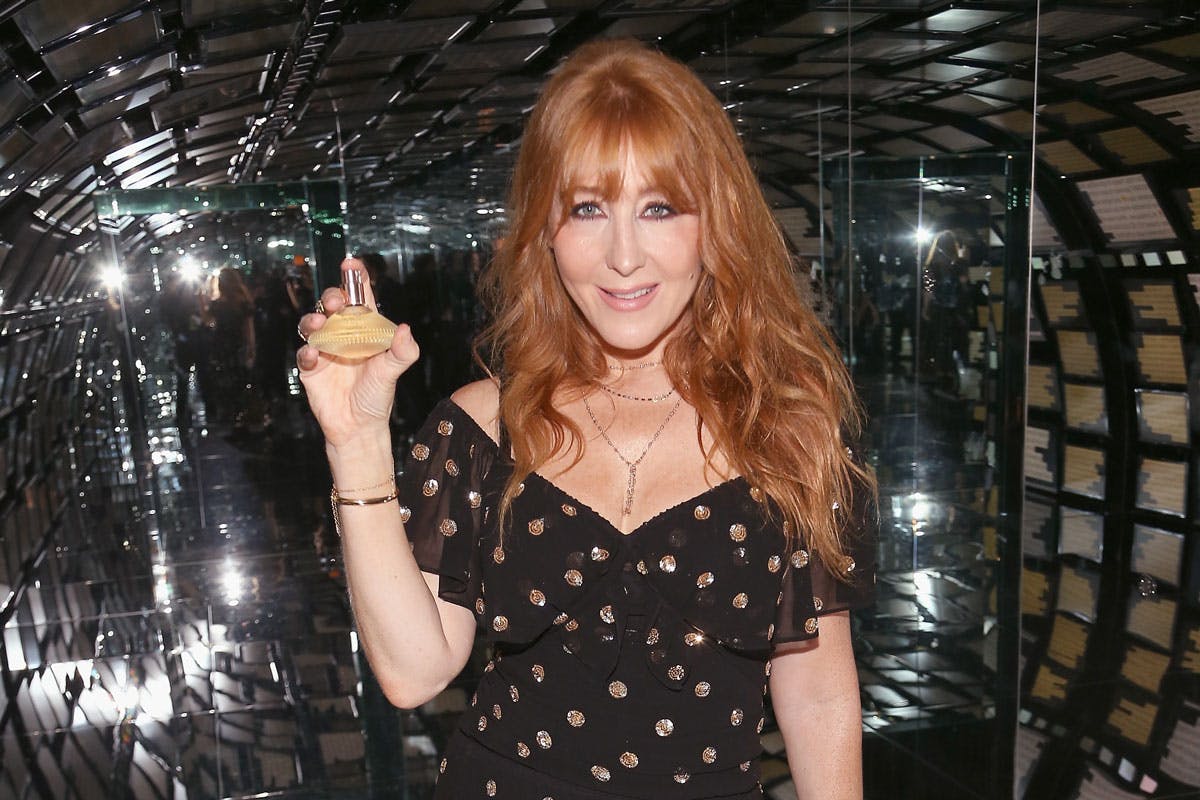 This week on TikTok, the Most Entertaining App on Earth: Some particularly devout creators are convinced that Charlotte Tilbury is promoting witchcraft through her line of makeup products.
The outlandish conspiracy theory stems from an October 2022 blog post authored by Mattisyn Elizabeth, a religious blogger whose self-proclaimed passion is "revealing the truth to the public in every arena possible." In said post, Elizabeth argues that Charlotte Tilbury — the makeup artist's namesake line of skincare and cosmetics — is a "witch brand."
Elizabeth points to one particular product, Tilbury's wildly popular Magic Serum Crystal Elixir, as supposed proof. Elizabeth's aunt purchased the serum and, after applying it, "looked exactly like her 21 year old self," according to her husband — a comment that apparently indicates the product's satanic nature. Later, Elizabeth noticed a star on the serum's packaging, a symbol that she interpreted as a pentagram.
After returning the product, the blogger's aunt allegedly broke out. "You could say 'coincidence' or 'bad reaction,' but coincidence doesn't exist and the people who needed to hear this, know it's true," Elizabeth writes. That's not all — she goes even further to claim that Charlotte Tilbury is part of the Illuminati, as evidenced by the masonic packaging of the brand's Airbrush Matte Bronzer.
Now, TikTok is taking Elizabeth's totally ridiculous theory and running with it. In a now-deleted video, Christian creator @itslmorgn documents a doodle of a star (the kind you'd scribble in the margins of a notebook or notepad) stamped onto the mirror of a Charlotte Tilbury product. According to the TikToker, the tiny star isn't just a tiny star — it's actually a pentagram!
Followers of @itslmorgn are now encouraging others to throw away their Charlotte Tilbury products. "All these products are witchcraft. They're not from god; they're from the occult," @katarinastanley proclaims in one video.
Of course, Charlotte Tilbury's star branding has nothing to do with the occult. Anyone familiar with the brand knows that its packaging, products, and campaigns are inspired by Old Hollywood and Art Deco design. Facts don't do much to sway the conspiracy-prone, though: Just last week, a certain corner of the internet pointed to the red crystal makeup Doja Cat wore to the Schiaparelli show as proof that she worships the devil.