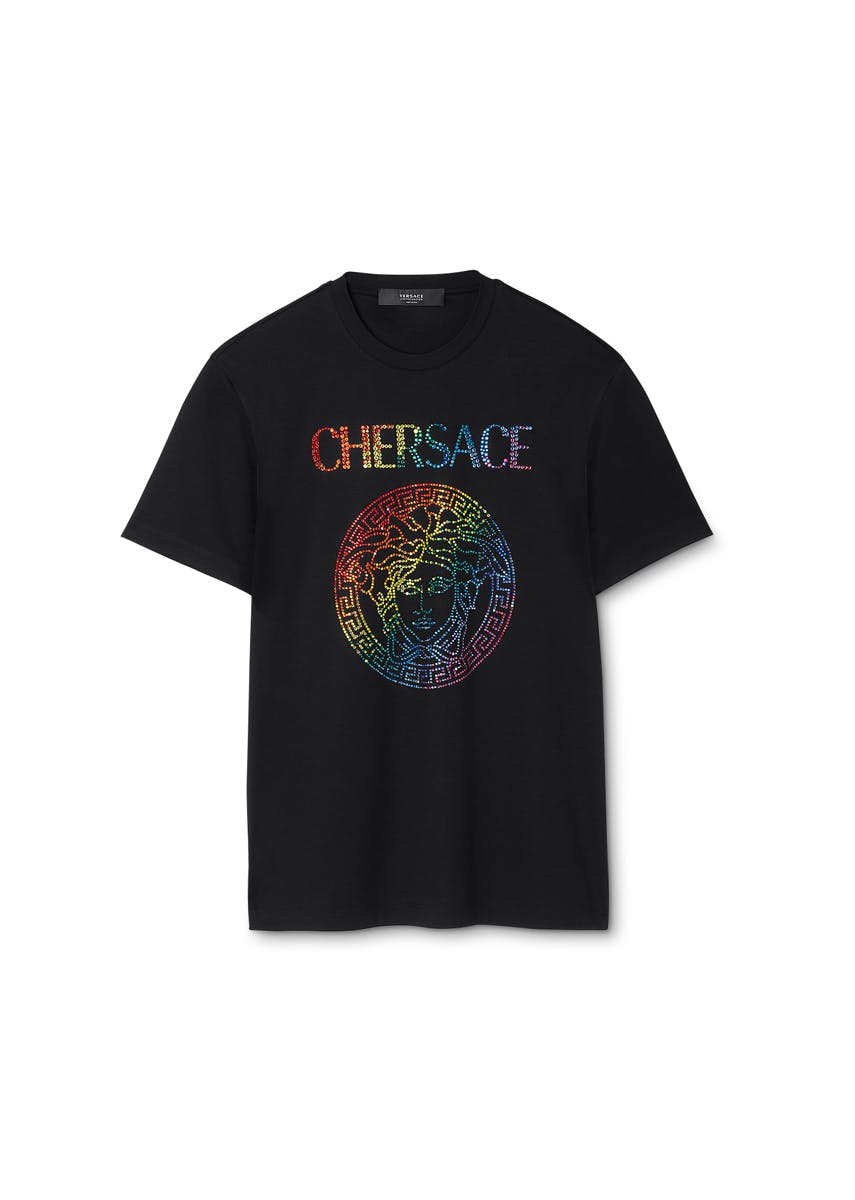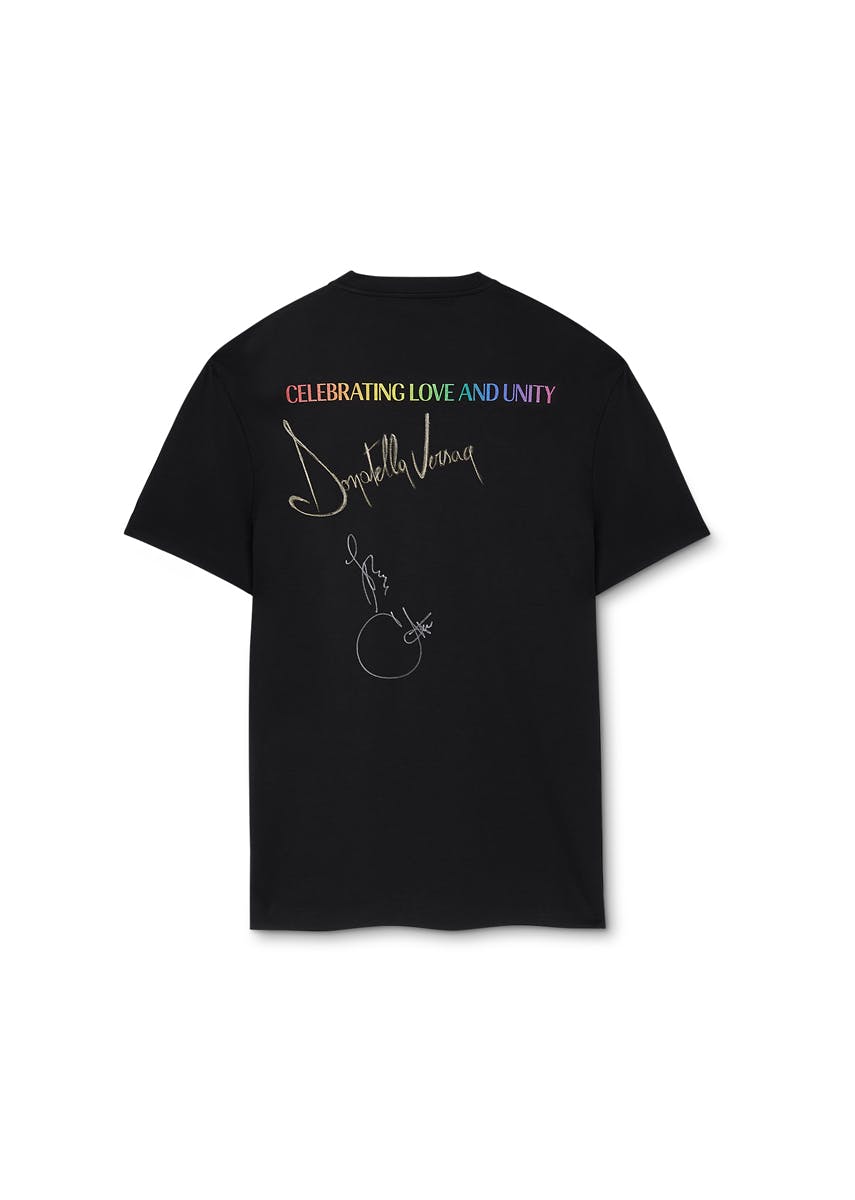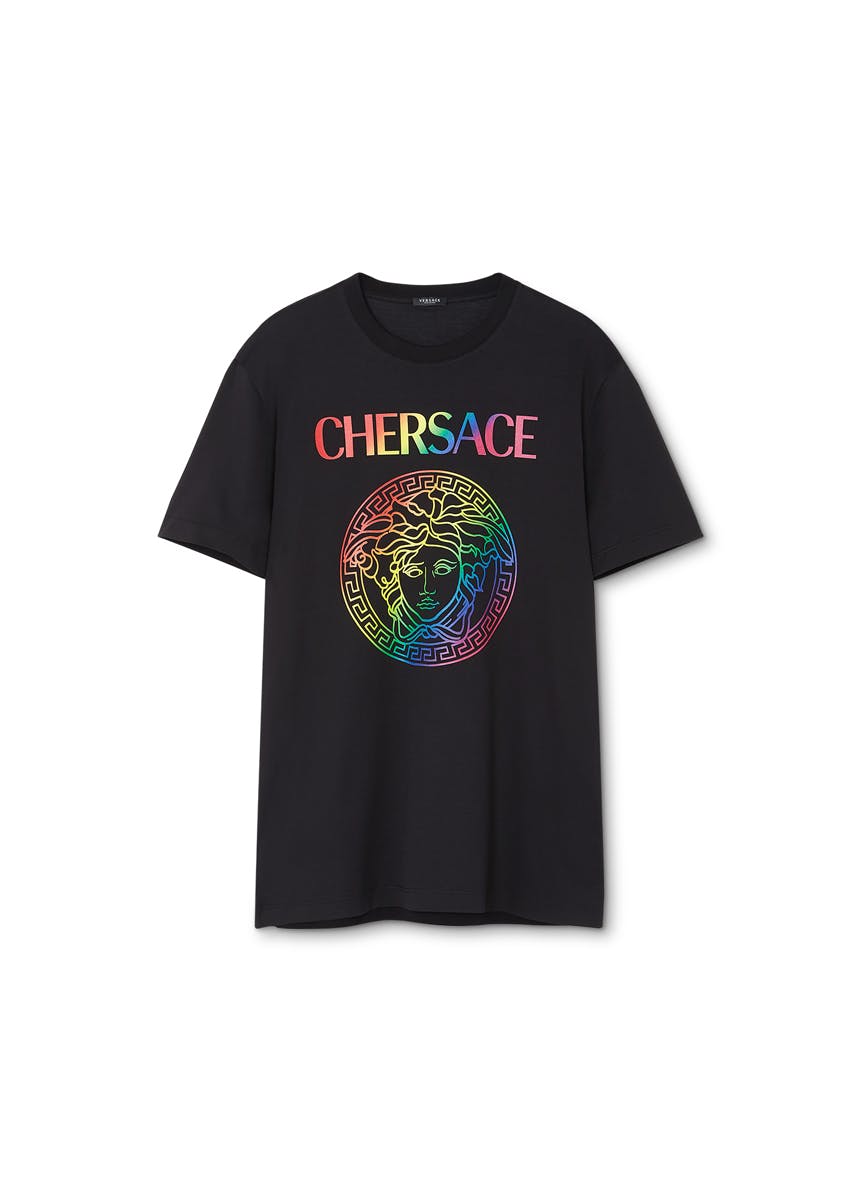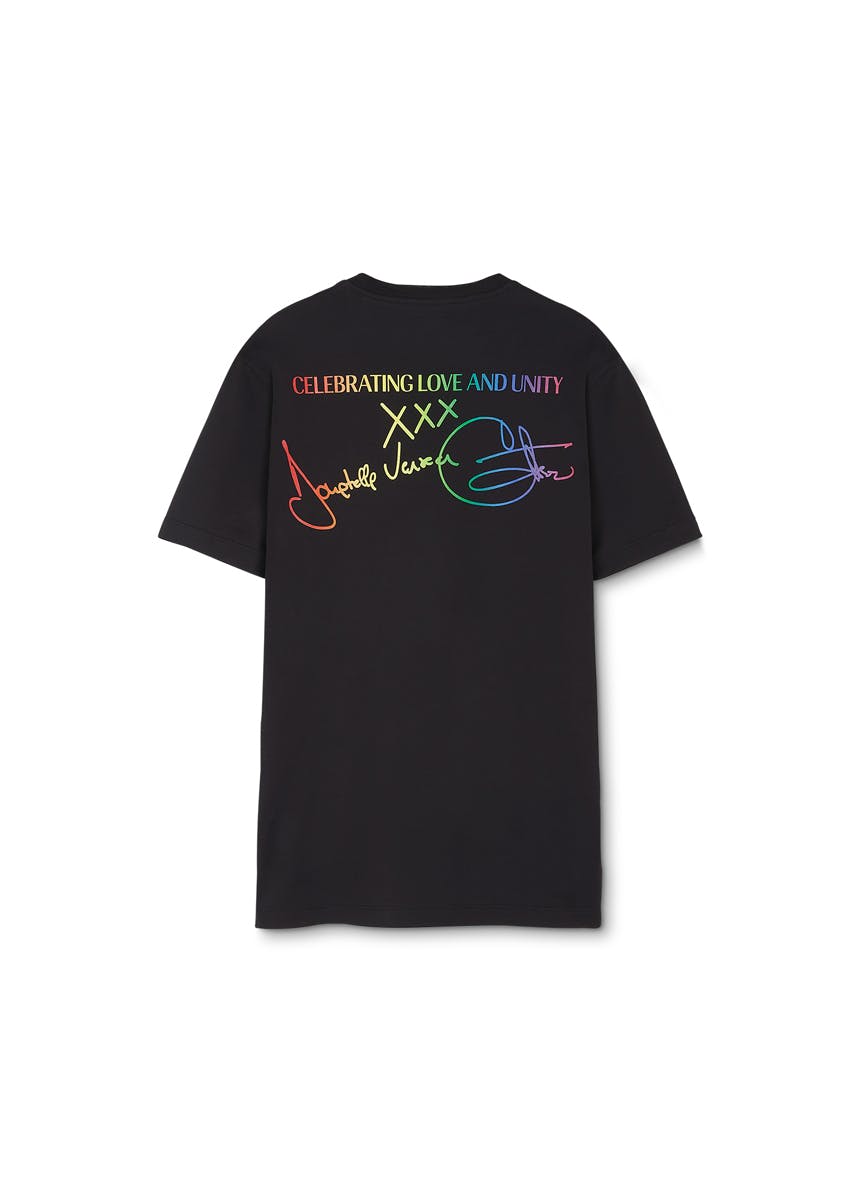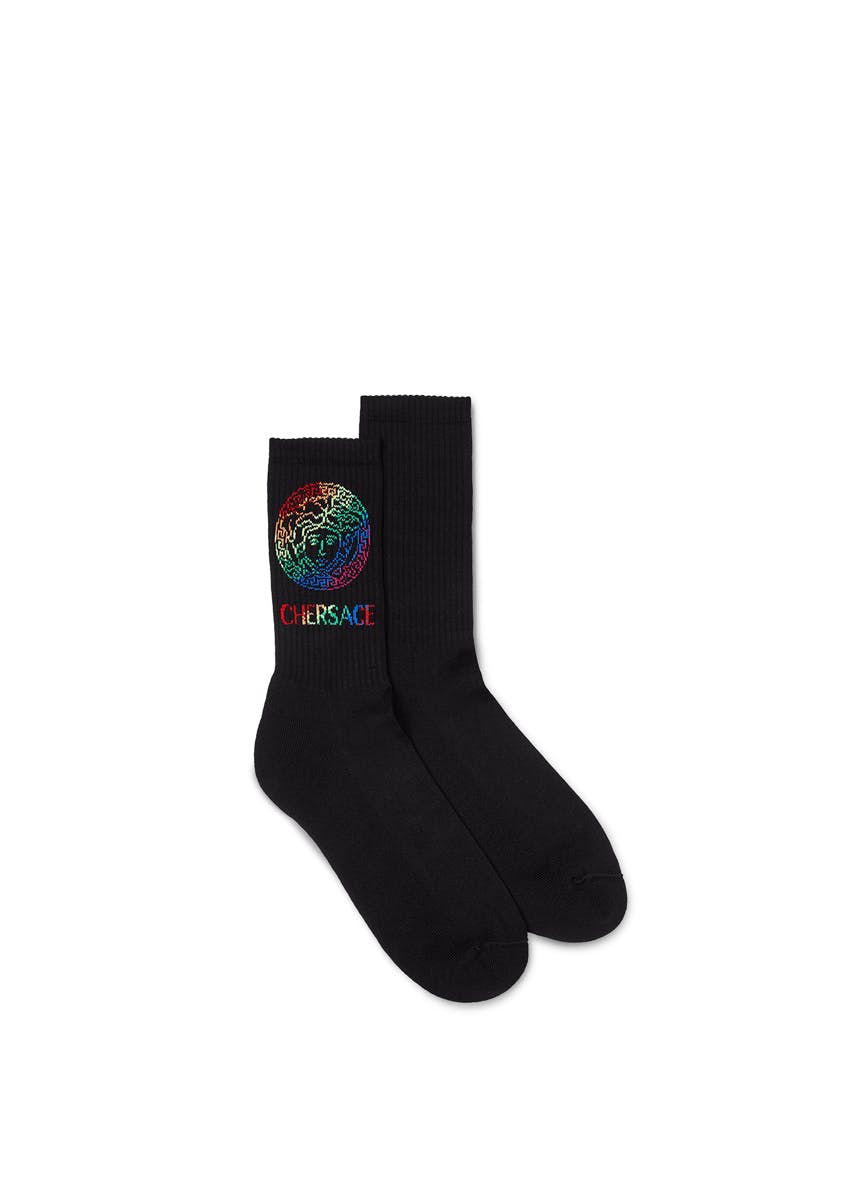 First, there was Fendace. Now, it's Chersace.
In this iconic linkup, Versace and Cher merge their diva-icon statuses for the first time ever, issuing the Chersace collaborative collection for Pride Month 2022.
"It has always been my dream to collaborate with Cher, and it's finally come true," Donatella Versace states in a press release, living out the aspiration high on every human's wishlist.
A rainbow-colored "Chersace" and famed Medusa head sum up the vibes for the Chersace capsule collection, which ranges from $125 socks to a $3,350 US-exclusive diamante tee.
Chersace's tees and baseball cap get the ultimate Cher and Donatella treatment, with the two's autographs signed on the back along with the words "Celebrating Love and Unity" — a supreme moment for loyal stans of both leading women.
Not only does the collection arrive just in time for the month's festivities, but Chersace is honestly a heaven match-made partnership between the LGBTQIA+'s most distinguished advocates.
It's no secret that Donatella and Cher are longtime allies and supporters of the community that adores them right back.
With Miss Versace becoming a Stonewall ambassador in 2019 and Cher's "Believe," the identifying individuals see the two as nothing less than gay icons.
As they continue to champion deserved rights of LGBTQIA+ members, Cher and Versace plan to donate a portion of Chersace's sales to Gender Spectrum, a charity committed to providing a gender-inclusive safe space for children and teens.
If you're looking to score some Chersace for your Pride celebrations, the capsule collection is now available at Versace's webstore.