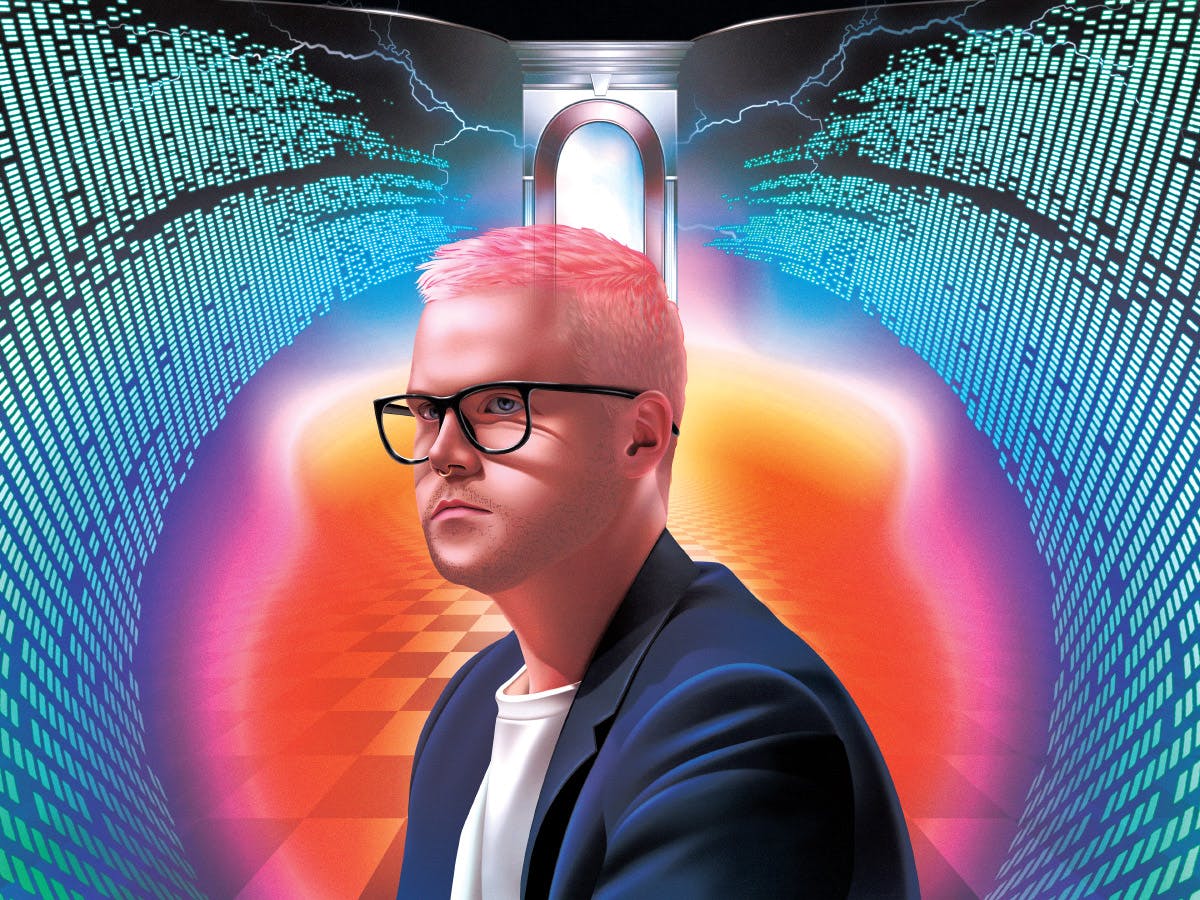 Crash Course is a monthly series of conversations and explorations hosted by Highsnobiety Editor-in-Chief Thom Bettridge. It's aim: to learn about the chaotic world of splendor and hype we live in by talking to the executives, radicals, and thinkers who operate its machinery.
I still remember my first "big data" moment. I was sitting in a glass cube conference room at the headquarters of an ecommerce brand, watching an insights presentation about homepage thumbnails. Was a customer more likely to click on a picture with just a person in it or just an object in it? People were the overwhelming winner. What about eye contact with the viewer versus no eye contact? Eye contact eked it out by a couple percentage points. Now, how about pictures with professional models versus normal people? I'll let you guess.
What I found so fascinating about seeing these numbers was that they more often than not reinforced what I had expected to find in the world. And that was also the dangerous part. Studies and snafus in the world of computer learning have shown us that AI, when left to its own devices, has a tendency to gravitate toward problematic reactionary views.
In the creative world, data has the power to tell us about our audience, but listening to it too much can often take us somewhere we don't want to go. If fashion designers only listened to sales numbers, runways would only have graphic tees, bomber jackets, and low-top sneakers. If we at Highsnobiety listened only to clicks, every article we write would be about Kanye West.
Perhaps no one has had a wilder ride at the intersection between fashion, data, and politics than Christopher Wylie. The Canadian data scientist, trained trend forecaster, and whistleblower became known world over in 2018, when he exposed the malpractice of his former employer, Cambridge Analytica, a data harvesting operation that was famously hired by backers of Donald Trump during the 2016 US presidential election.
In the year since, Wylie has been hired as the head of research and insights at the clothing mega-giant H&M, where he oversees the company's data on over 70 markets. On a Monday afternoon, after his meeting with the brand's head of AI policy, I gave Wylie a call to discuss fashion trends in Thailand, the fascist teachings of Adam Sandler romcoms, and, of course, Supreme.
When you were working at Cambridge Analytica was fashion something that you were thinking about a lot?
Fashion and politics are not super dissimilar. When you think about a lot of political movements, oftentimes the first thing they do is create an aesthetic — whether that's feminist and hippie protesters in the '60s, or Maoists in China, or radical Jihadists in the Middle East. They all have a look and you can easily imagine what they look like. When people think of fashion, they think of Devil Wears Prada and they don't think about political topics. But once you create a look, you allow people to say, "Yes, I support this ideology. I am part of this thing."
At Cambridge Analytica, one of the things that they found was that you can predict political beliefs fairly well by looking at what kind of music, what kind of fashion, and what kind of movies people watch.
Something off the top of my head is that Republicans tended to like movies with Adam Sandler in it. And when you actually look at the narratives of a lot of those romcoms he's in, you've got very traditional heteronormative relationships where the men have clear roles and the women have clear roles. The story arcs are very similar, and then what happens is that it becomes a self-reinforcing cycle.
Something I'm curious to ask you about is your thoughts on the dynamic of super-coveted sneaker drops and brands like Supreme. What does your experience as a data scientist tell you about this phenomenon?
Supreme is not simply a fashion brand. It's more of an idea that people buy into. It's an identity. I look at it like Dungeons and Dragons in the '80s, or like Magic Cards in the '90s. There's always going to be these things that are coveted amongst a certain group of young people, where you're competing and you're trying to get something before the other person does. But at the same time, you've got this mutual appreciation of it that other people don't understand.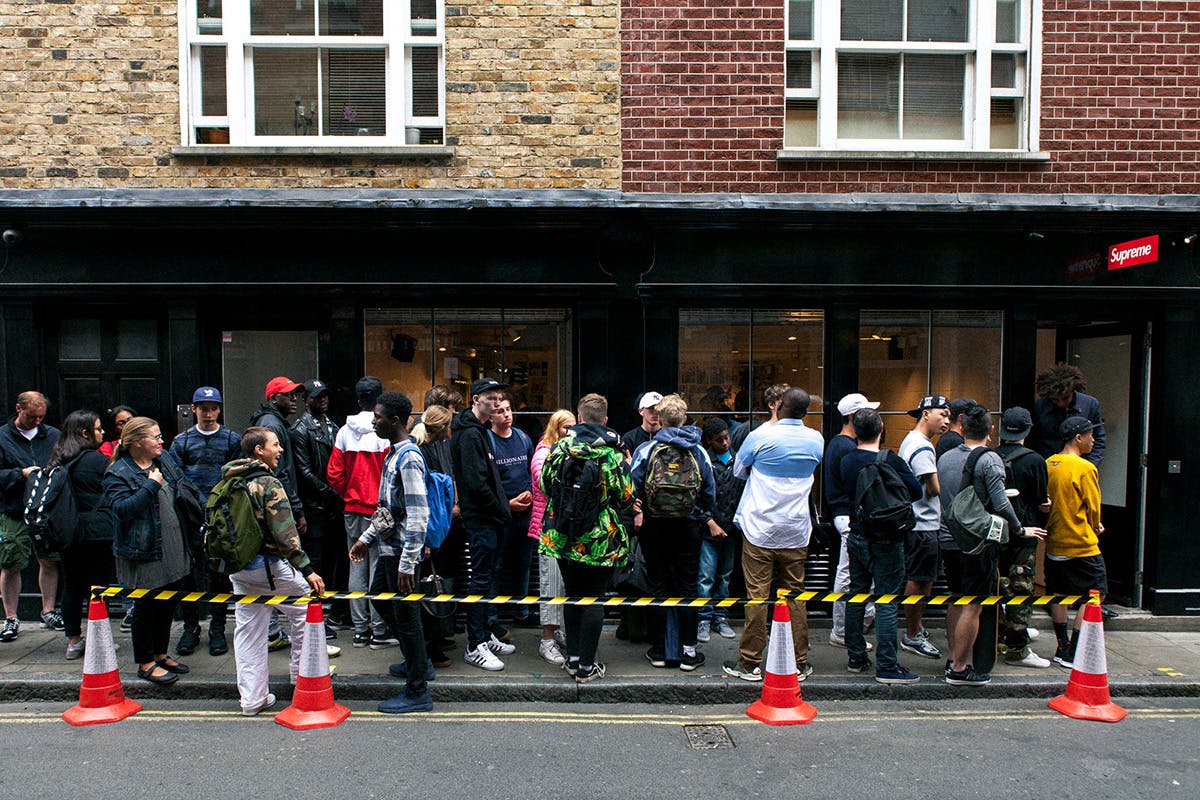 It literally has a community with people who have similar lifestyles and world views. The thing that slightly worries me about Supreme is that you start to see people investing thousands and thousands and thousands of dollars in these fairly sophisticated trading operations with the merchandise. My concern is there could be a bubble like any kind of market. And then you're going to have young people who are engaging in it at risk of putting themselves out from it.
So you're worried about a subprime Box Logo crisis?
Supreme is like a really good reflection of a postmodern society where nothing's real anymore, and you can just assign meaning to stuff. If you look at our politics, we're now at a point where our government and our institutions are in these debates about whether something is real or not.
If you put yourself in the shoes of somebody who's not growing up with President Obama, but growing up with Donald Trump, you have this sort of collective gas lighting all over the place. If politicians are arguing over the nature of reality, and I want to spend $1,000 on a brick, who's to tell me I'm the stupid one?
How did you end up working at H&M?
It's interesting because after Cambridge Analytica and all that happened, I got approached by all kinds of companies. The thing that I liked about H&M is that when I met with the CEO, all of his questions had to do with how they could invest in AI ethically, and how technology could maintain a competitive advantage without creating some kind of scary Frankenstein. And that is the first time that I'd actually been asked that question.
What have you been working on?
As the research director for the H&M group, I'm looking at how to become a better company and become a bigger company. When you look at a lot of the systemic issues that happen in the fashion industry, which H&M is very much a part of — sustainability and waste, overproduction, body image issues, representation, inclusivity — a lot of those problems come down to a gap in knowledge. We need to start looking at data as stories that the company is learning about, in order to act in a more intelligent way.
Data is a core tool that we want to use to meet our sustainability objective. There's only so much that we can do fiddling around the edges with the supply chain before we have to confront a problem: We need to cut waste and preferably eliminate unsold inventory completely. We need to anticipate demands better and that comes down to understanding people.
People might assume that becoming a bigger company and becoming a better company are mutually exclusive. But in the case of being sustainable by anticipating demand, that's also a route toward more profitability.
People forget that the biggest material that fashion uses is cotton. And cotton is a plant, right? So if we get a two degree increase in global temperatures, that will create arid regions exactly in parts of the world where cotton grows. And that's going to hit your bottom line, because if we can't grow cotton, how can we sell cotton clothes?
And to your point, "data" doesn't always need to be something sketchy either.
The way I think about data is that it's like uranium: One atom of uranium floating in a room is not harmful. If you put a lot together, you can do a lot of harm with it or you can do a lot of good. Radiation can kill you, but it also can create an X-ray, or cancer treatments, or a power plant that powers the city. Or you can make a weapon with it. Data is like that.
I was rushing here to talk to you from a meeting with our head of AI ethics policy. And we've been thinking about recommendation engines. If you leave a piece of AI to itself, and the only thing it gets rewarded by is clicks, then it might start showing you terrible things. It might start trying to exploit latent body images issues. Or it might start selling people things that harm them. At the end of the day, we want people to be happy and healthy when they make decisions.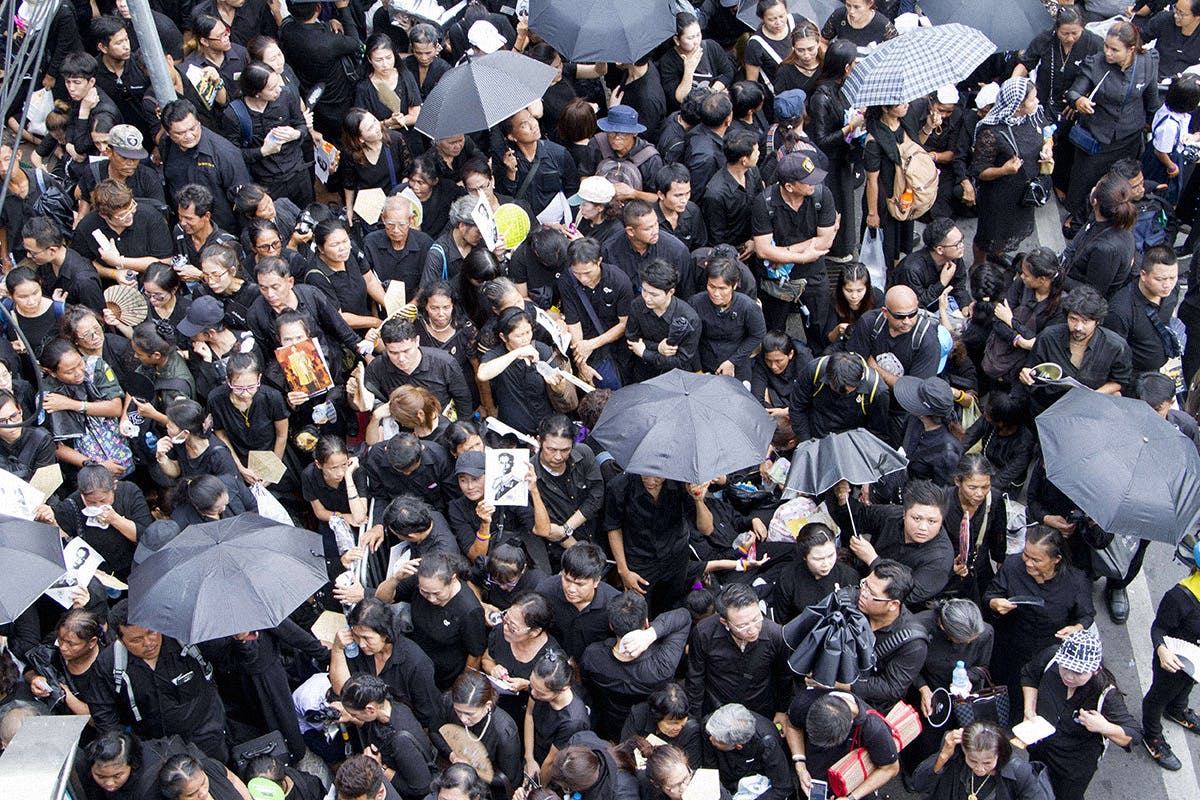 Have you discovered anything in your research that runs counter to what you might have expected?
We operate in over 70 markets globally. When you're dealing with that amount, there's no single rule that you can make generally because people in South Africa, or Thailand, or Inner Mongolia have such different lives or perspectives. Sometimes you will find spikes in demand that you would never expect. Like, something from our old data was a spike in demand for the color black in Thailand. But, actually, it was that the king had just died and people were in mourning.
The thing that I find really cool is that even though people might want to wear something different, or look different, or have very different concepts in their life, there's something universally human about putting on clothes in the morning.
So fashion is inescapable.
Even men who say "I don't care about fashion" actually do. They care deeply, because if you tell that guy "here, wear this belly-dancing outfit," he won't do it. The "Average Joe" who doesn't care about clothes cares deeply about what he's wearing. And when you work in research and insight for a fashion company, these are the delightful problems you get to explore every day.