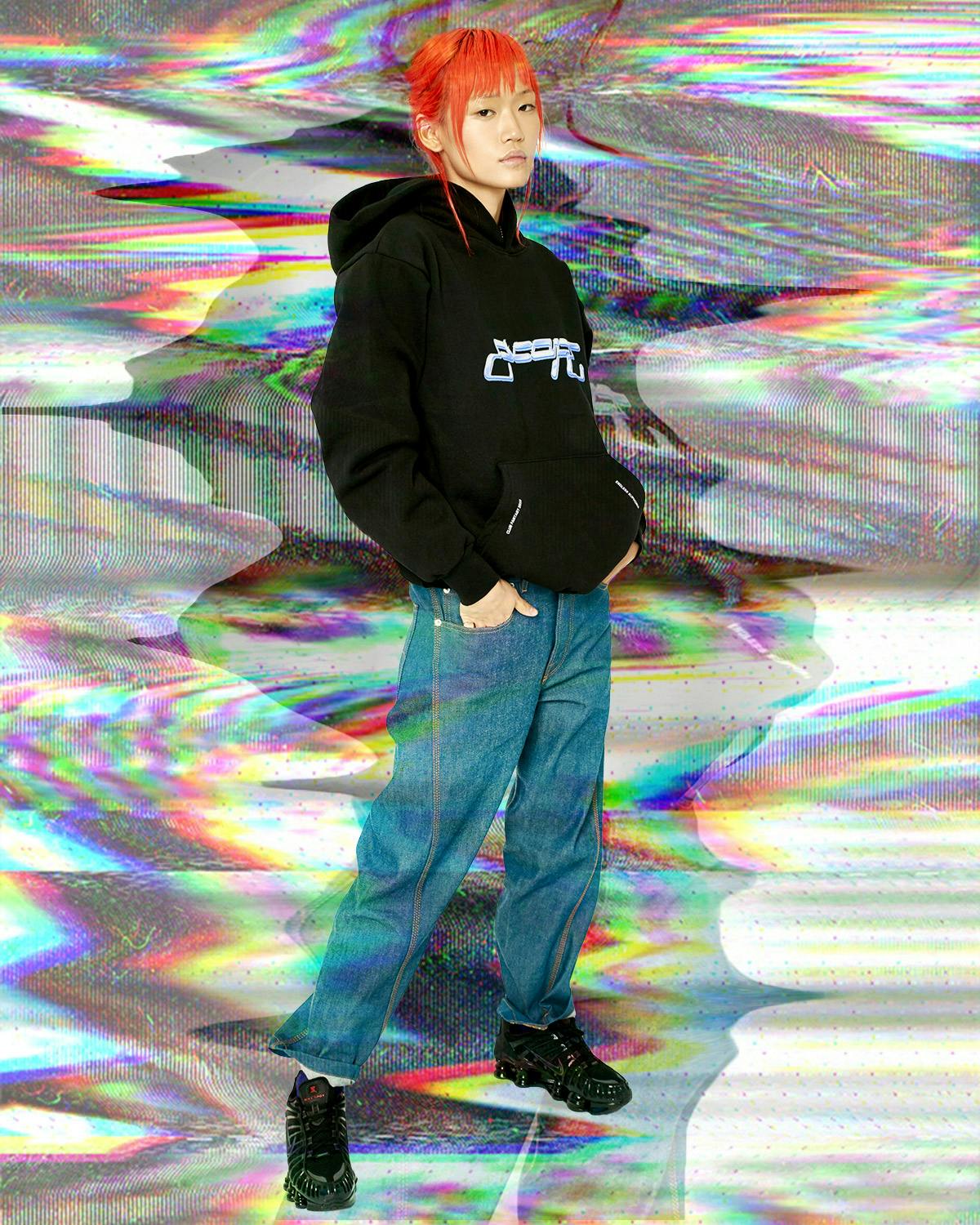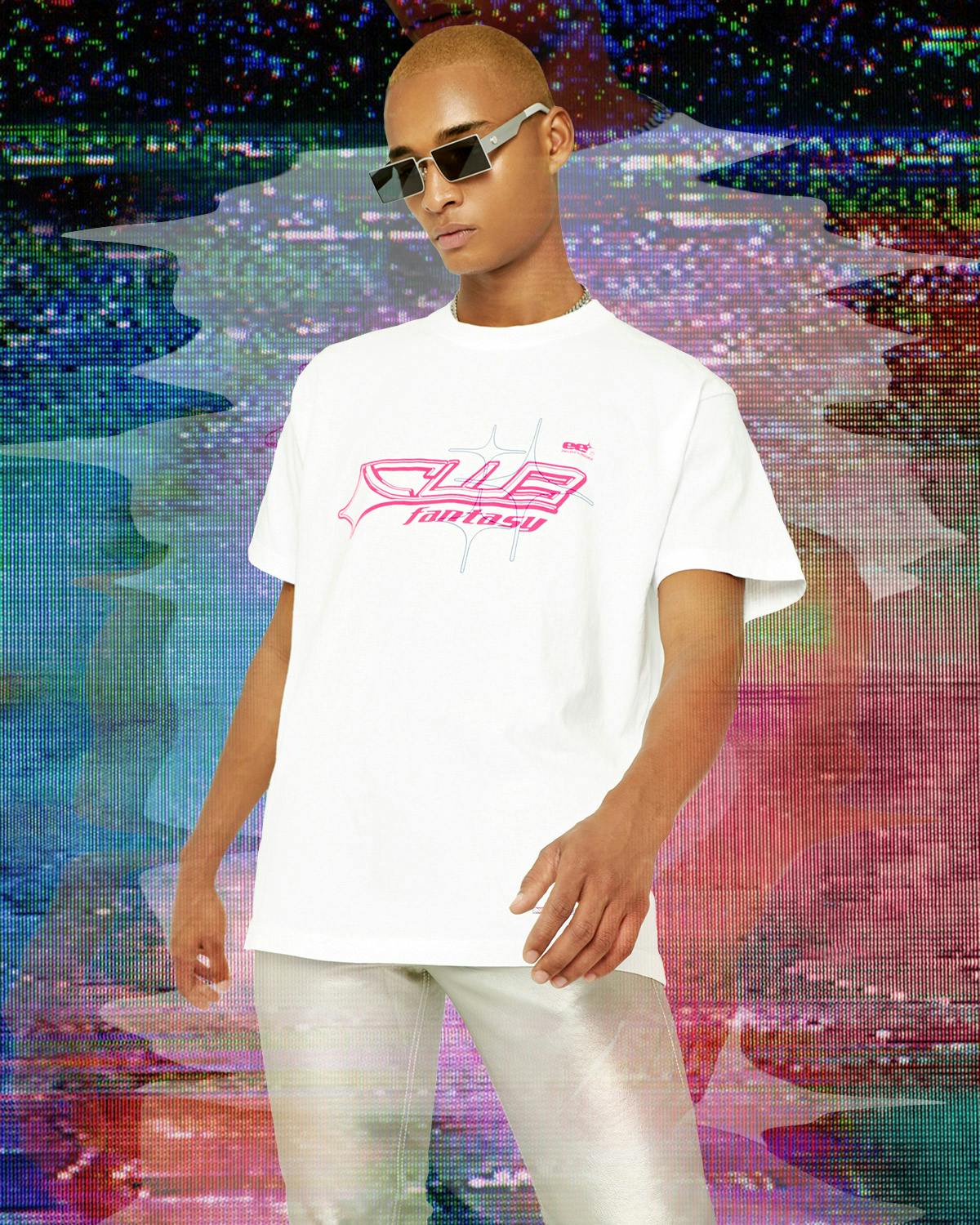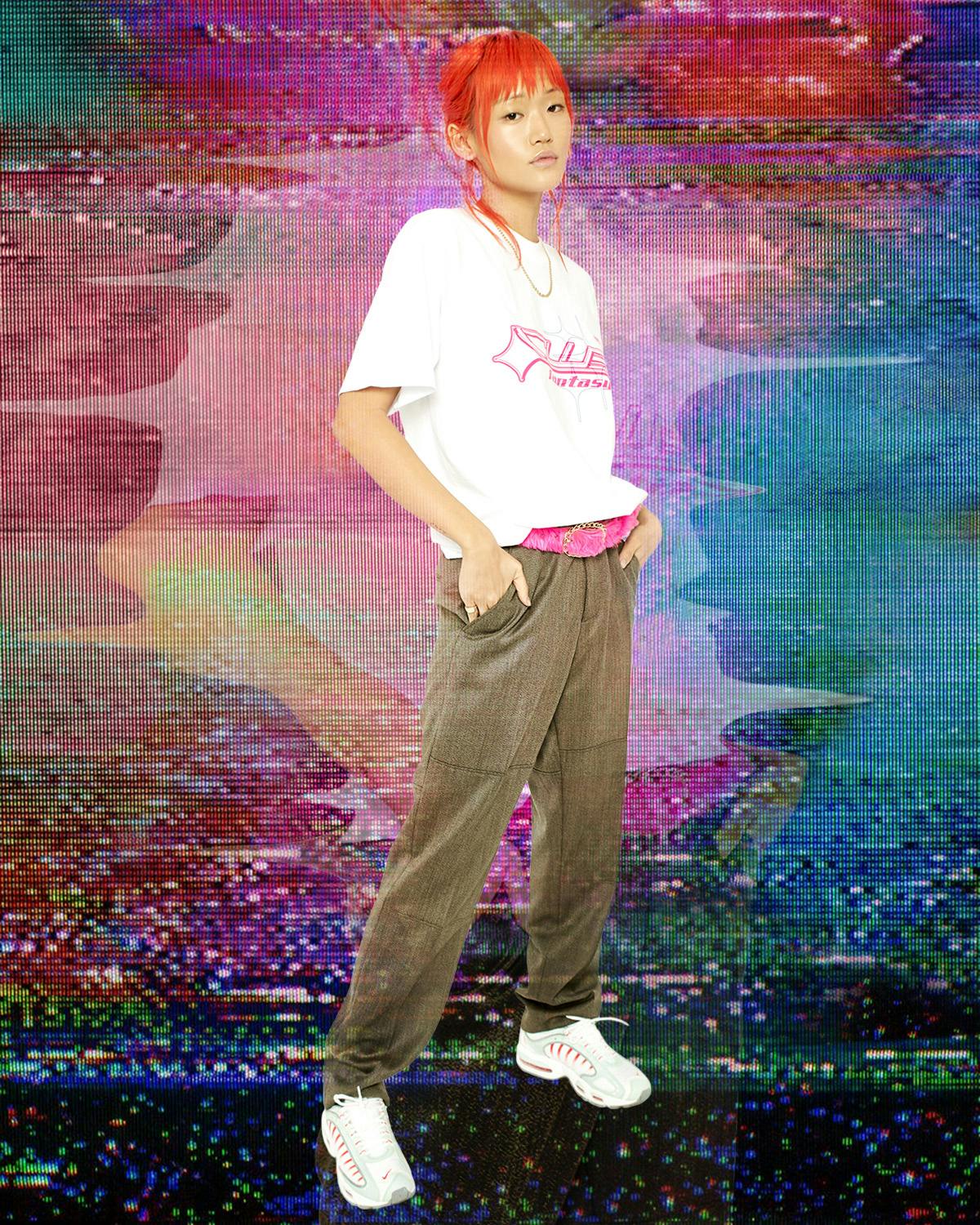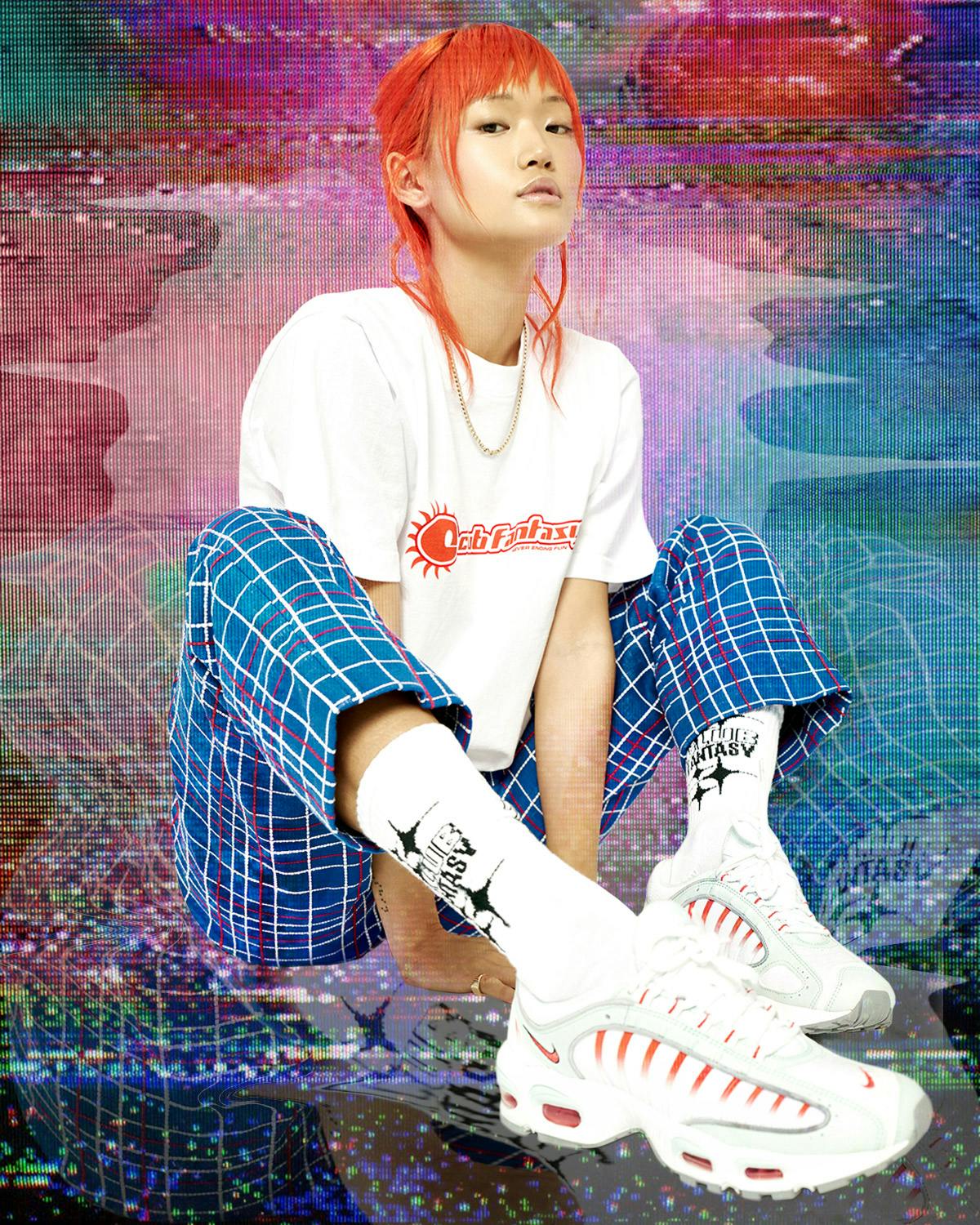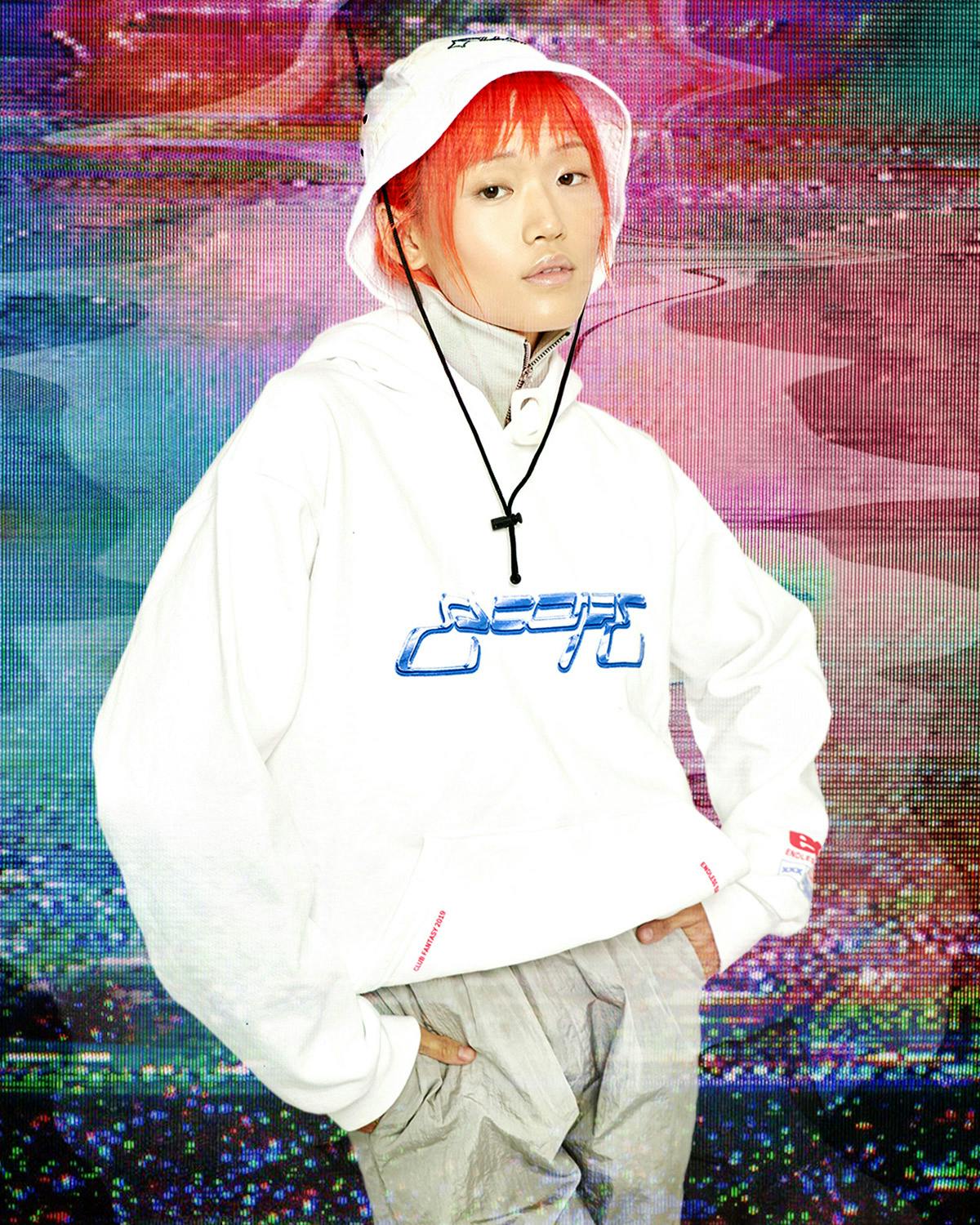 Los Angeles-based brand Club Fantasy unveils its second collection, featuring new silhouettes like tie-dye socks and an embroidered-logo bucket hat. T-shirts, hoodies and sweatpants make a return in the brand's standard fit and weight, each featuring a unique graphic.
Former DONDA art director Joe Perez, the Founder and Creative Director of Club Fantasy, worked with a number of designers on the collection to embody a contemporary rave aesthetic. Typographers who worked on the collection include Mikey Joyce, Ruben Martinho, Baptiste Bernazeau, Dan Barkle, Gucci Maze, Cameron Galley, Denn Kay, and Wesley So.
To learn more about the collection, we spoke with Perez over email. See our brief yet insightful Q&A below.
Tell us the backstory of Club Fantasy.
In Providence, RI there is an establishment that was called "Club Fantasies," so I changed it to CLUB FANTASY with a "Y." It's important to me that I put a little bit of where I'm from and my personal background into every brand I create. I was always a huge fan of electronic and EDM, DJ Shadow, The Prodigy, Crystal Method, KMFDM, etc. and this world's visual language has had a profound impact on my aesthetic as a designer and as an artist. I really wanted to pay homage to that era and how it's influenced today's streetwear culture.
How did you approach the design of this collection?
I approach the designs in themes, then I research and reference to build out the visual language moodboard of that theme. After R&D, I reach out to designers whose work I think best encapsulates this established language. It's a constant process of curation. I'm creating the narrative and language, then curating who works on the designs.
What did you learn from your time at DONDA?
I learned at DONDA that collaboration brings about stronger ideas, as well as a higher degree of happy mistakes. I always saw Club Fantasy as a collaborative effort with designers, all of whom have contributed to Club Fantasy's aesthetic.
The collaboration doesn't stop there, I also have an amazing showroom, Lush Network, and I work with Five Four Group who are both located in Los Angeles. These great companies make up the other levels of internal brand collaboration on the day to day.
We've seen many luxury brands in the last few years rebrand their logos in similar ways: sans serif, bold, etc. Why do you think that is?
The perception of value has shifted based on branding styles. The market is saturated with new fashion brands that have helped start a different conversation using different typefaces and branding. The old guard has taken notice of this shift in culture so you see a lot of the established brands emulating current design culture so they can be part of that conversation.
Where do you start when designing a new typeface?
I haven't designed a full typeface, just custom logos, but I'd imagine my process would be the same. I start with a lot of questions. What do I want this to represent? How do I want this to be perceived? Where will this be used, and why? After a myriad of these questions I establish a core system that then guides my research, where I go into reference pulls and moodboards.
Tips for anyone interested in getting into typography?
Discover your own personal process, that will bring about your best results.
Look for Club Fantasy Collection 2 at some of the top boutiques around the world and at clubfantasy.us.