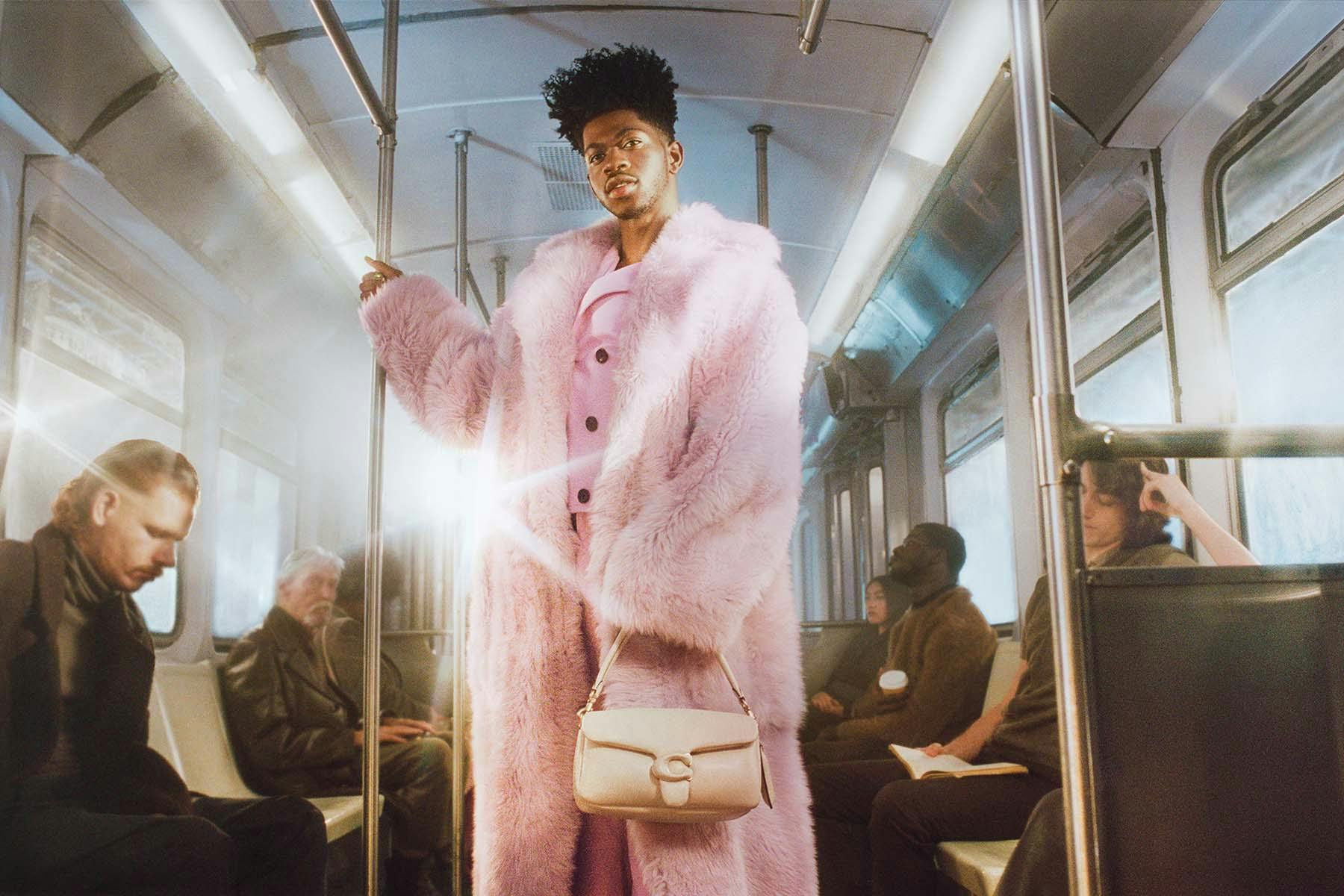 The other week Coach posted an anonymous gold-grilled toothy grin on Instagram with the caption "Someone new is joining the #CoachFamily". To anyone who has been even loosely following pop culture in the last few years, they would easily be able to identify Coach's upcoming global ambassador as Lil Nas X.
From his iconic fashion looks to his advocacy for the LGBTQIA+ community, the pop star seems to go viral every time he simply steps outside. His most recent project is a celebration, featuring hit singles like "Montero (Call Me By Your Name)" and "Industry Baby", both of which are certified queer anthems accompanied by equally supportive visuals to match.
Now, to launch the announcement of their partnership, Coach hones in all of Lil Nas X's bold and confident energy to introduce its "Courage To Be Real" campaign. Supported by a short film by Petra Collins, Coach uses this opportunity to showcase the brand's core belief of championing self-expression.
Following Lil Nas X's evolutionary journey, the short film is set in a dream-like world. As the camera follows the artist through rooms that represent the struggles he's faced in his own life, such as fear, self-doubt, and judgment from others, Lil Nas X stays steadfast. In this context, the doors become less menacing, as they symbolize the limits and challenges one faces before becoming the full expression of who you are.
The "Courage To Be Real" campaign doesn't shy away from the lows, truly earning its themes of authenticity and tenacity, two characteristics that Lil Nas X embodies himself, and points to why his monumental rise to stardom is so well-deserved.
As Lil Nas X continues to trailblaze a unique path and celebrate himself unapologetically, campaigns such as Coach's "Courage To Be Real" remind us to do the same for ourselves.
Check out the latest on Coach x Lil Nas X "Courage To Be Real" campaign at coach.com.