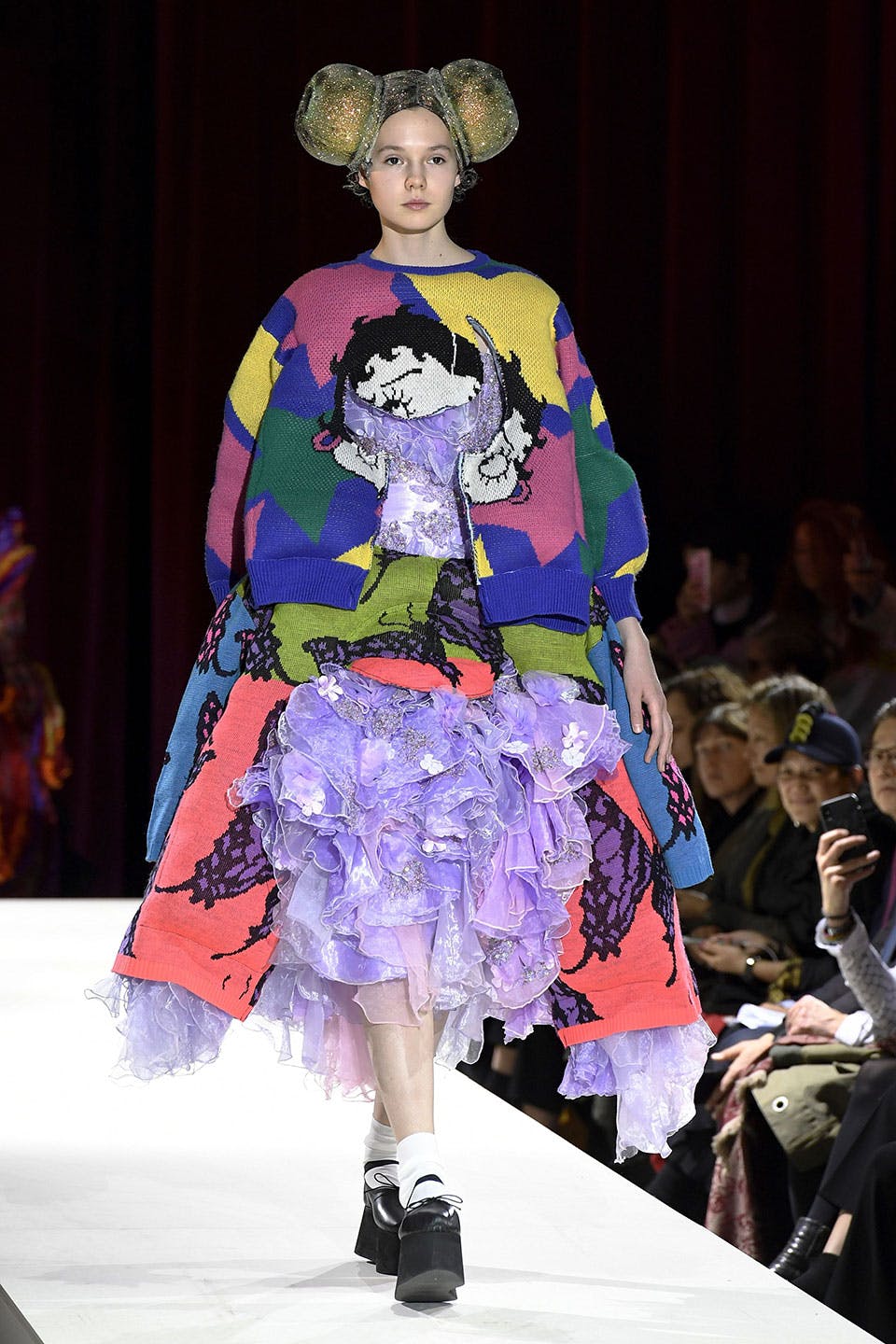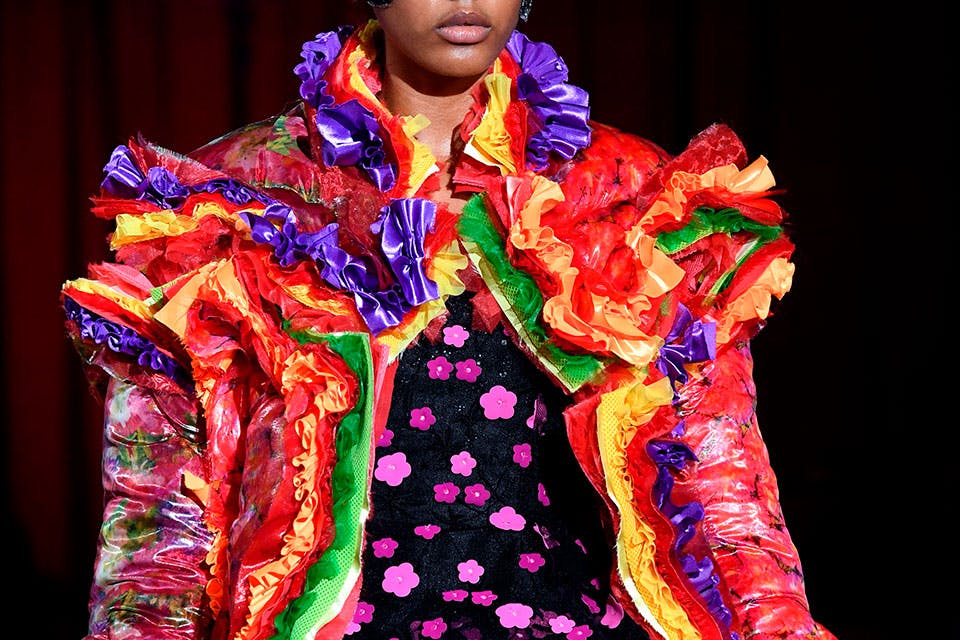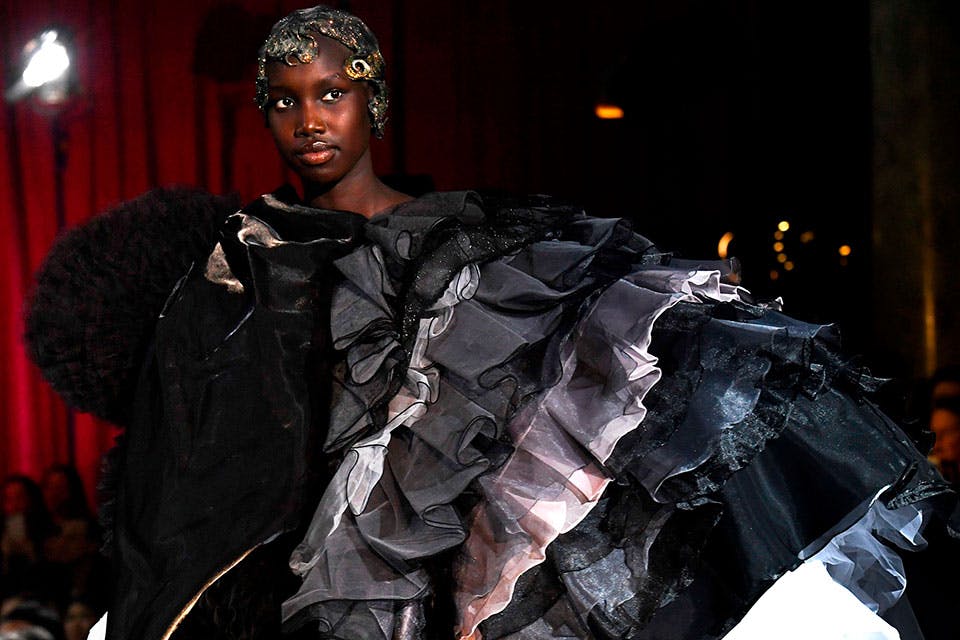 Designer: COMME des GARÇONS
Location: Paris Season: Fall/Winter 2018
Key Pieces: Black and white Nike Cortez sneakers with striped, checkered, and very stacked platform soles, the serious flower power look (slides 4 and 5), deconstructed Betty Boop knitwear, an asymmetrical, off-body corseted dress concocted with layers of magenta tulle underneath, a bold gold volumnious dress overlaid with a color-blocked knit, styled with an intricate beige jacket featuring elongated sleeves.
Editor's Notes: For the first time, founder and head designer Rei Kawakubo contextualized the collection in a press email. Kawakubo explains she was inspired by Susan Sontag's 1964 essay "Notes on Camp" for her Fall/Winter 2018 womenswear collection titled "COMME des GARÇONS CAMP."
"Susan Sontag wrote about a creative movement and sensibility, CAMP. I can really relate to this vision. Camp is not something horribly exaggerated, out of the ordinary, or in bad taste. This collection came out of the feeling that, on the contrary, camp is really and truly something deep and new, and represents a value that we need. For example, there are so many so-called styles such as punk that have lost their original rebel spirit today. I think camp can express something deeper, and give birth to progress."
And as The Fashion Law reports, it's CDG's most diverse runway cast in recent history.
In other Paris Fashion Week FW18 news, UNDERCOVER debuted a wild Nike React collab sneaker in their collegiate-inspired show. Check it out right here.