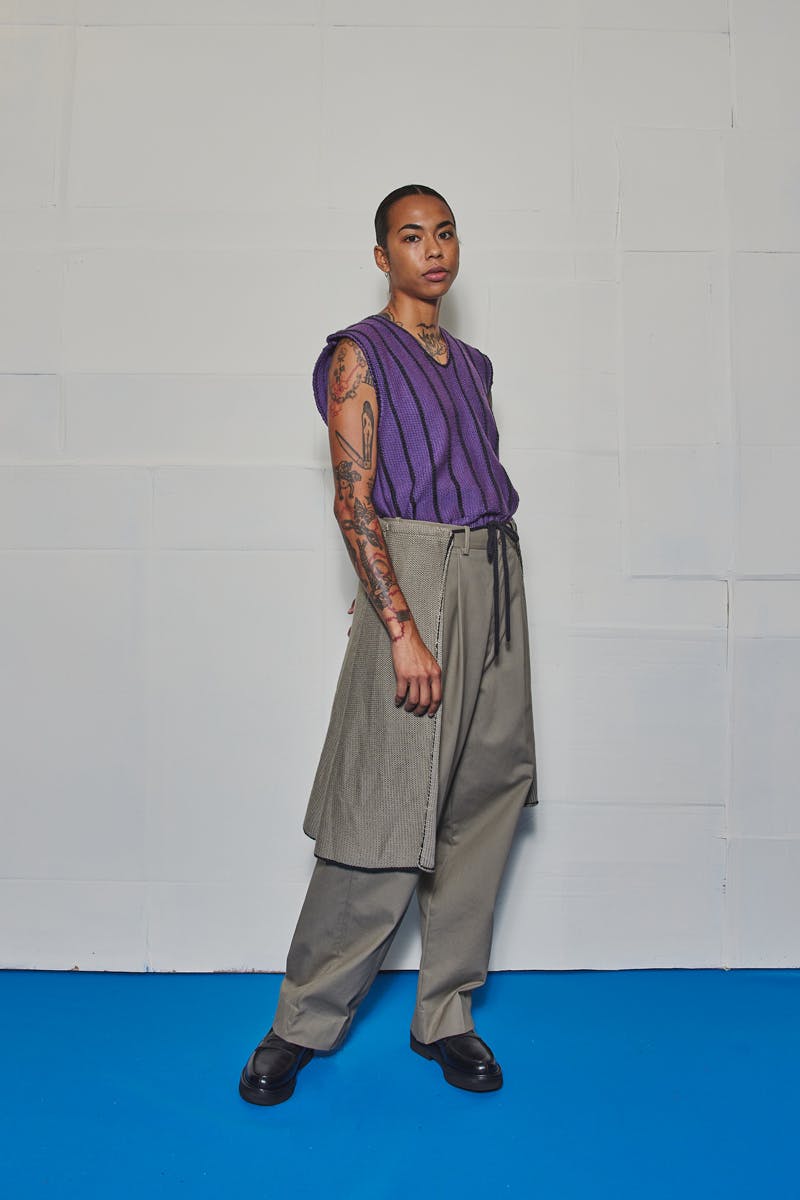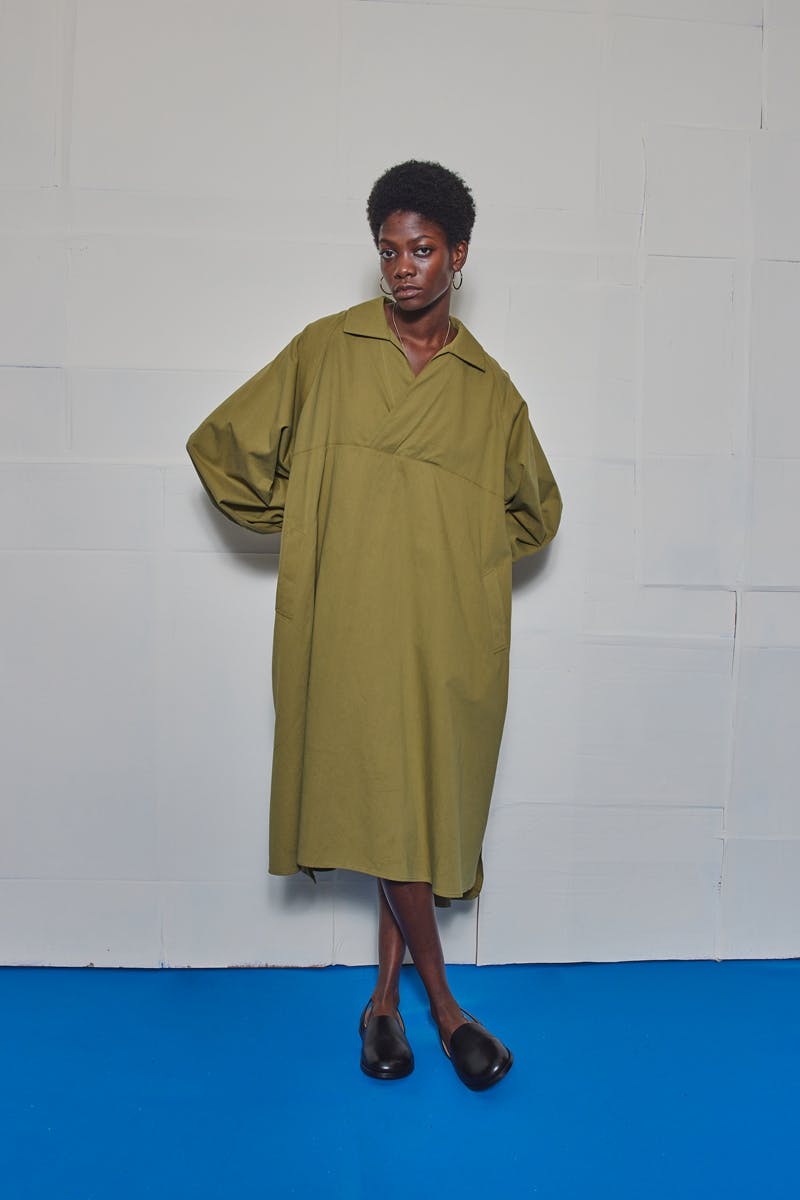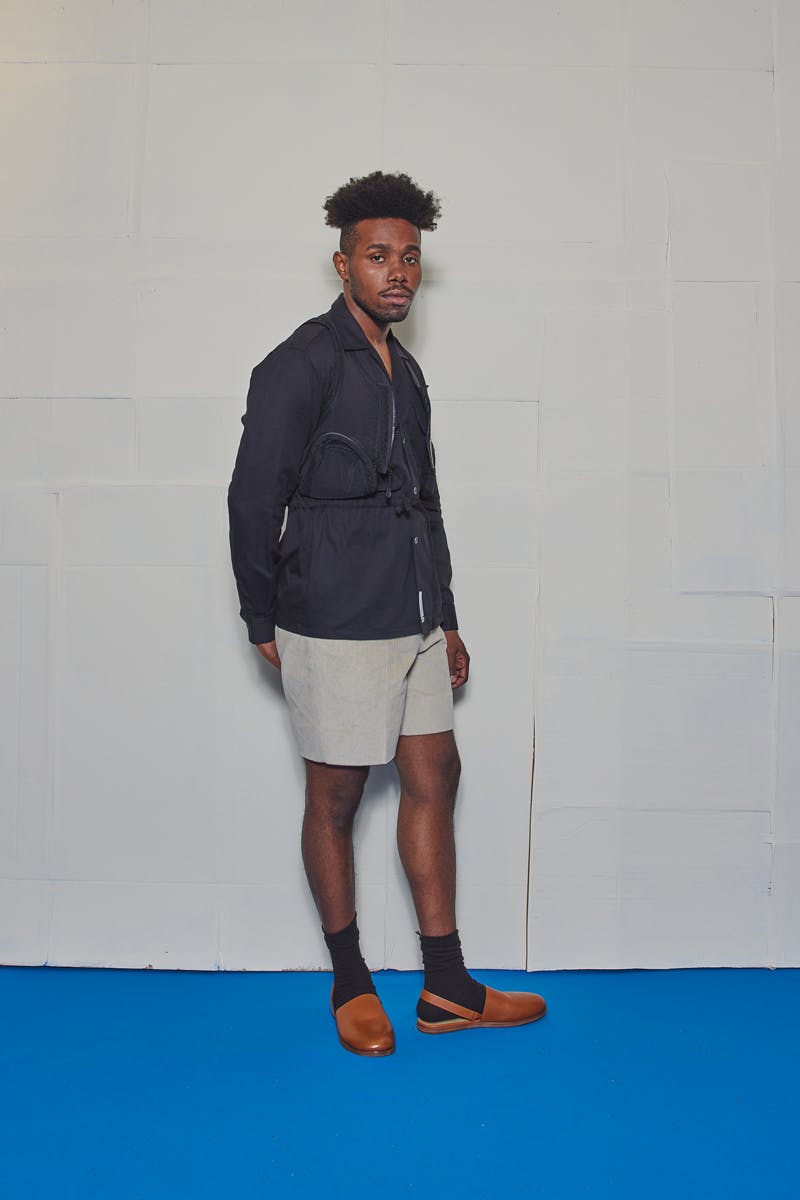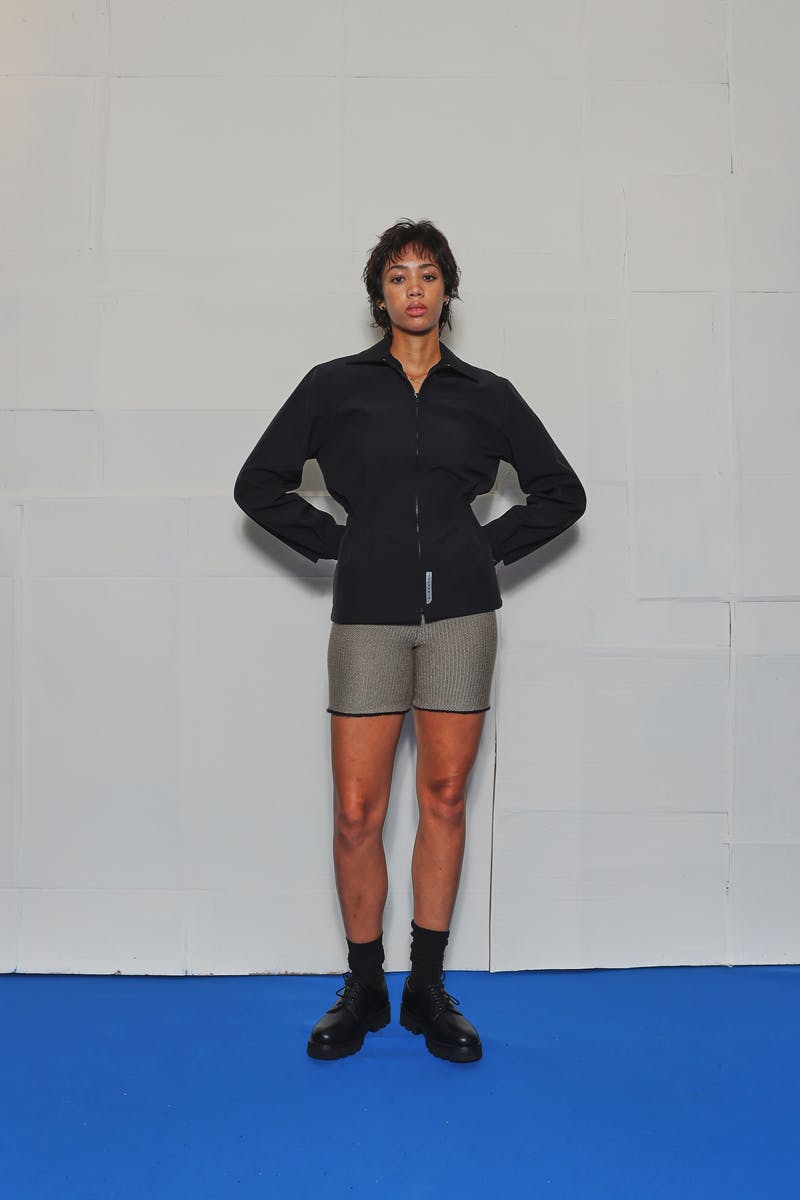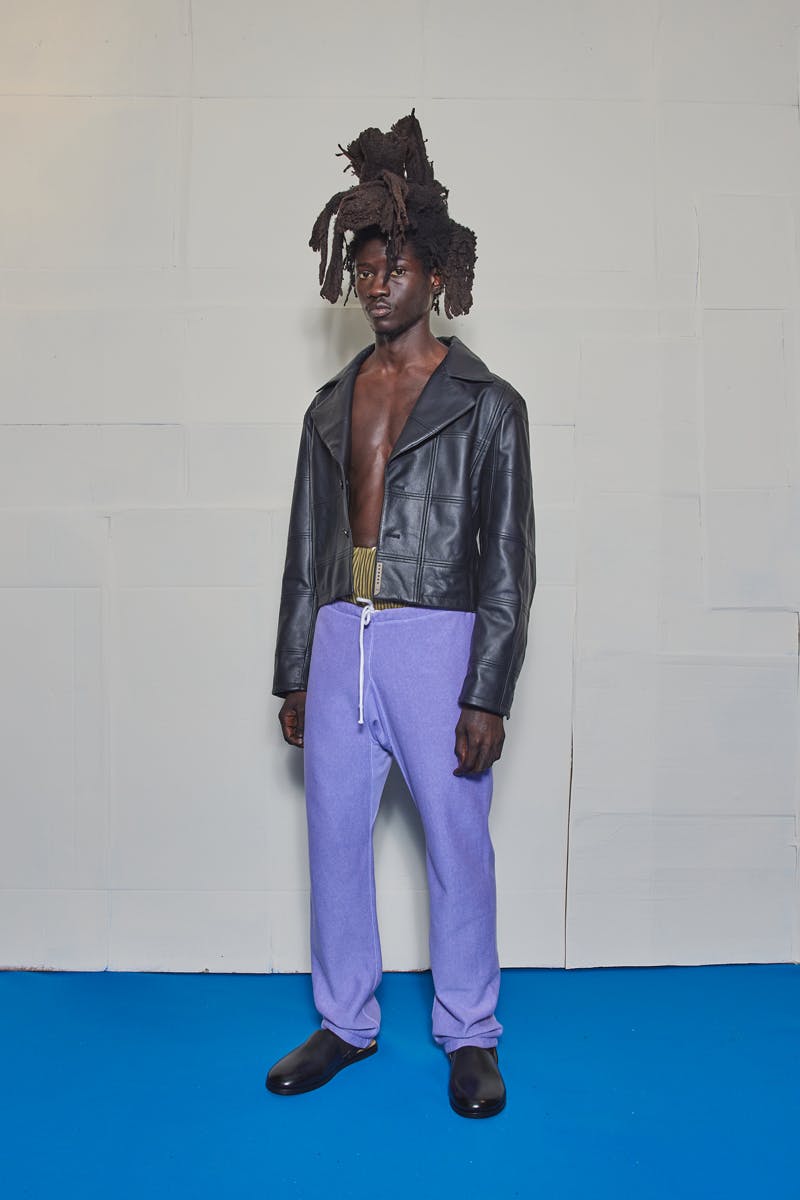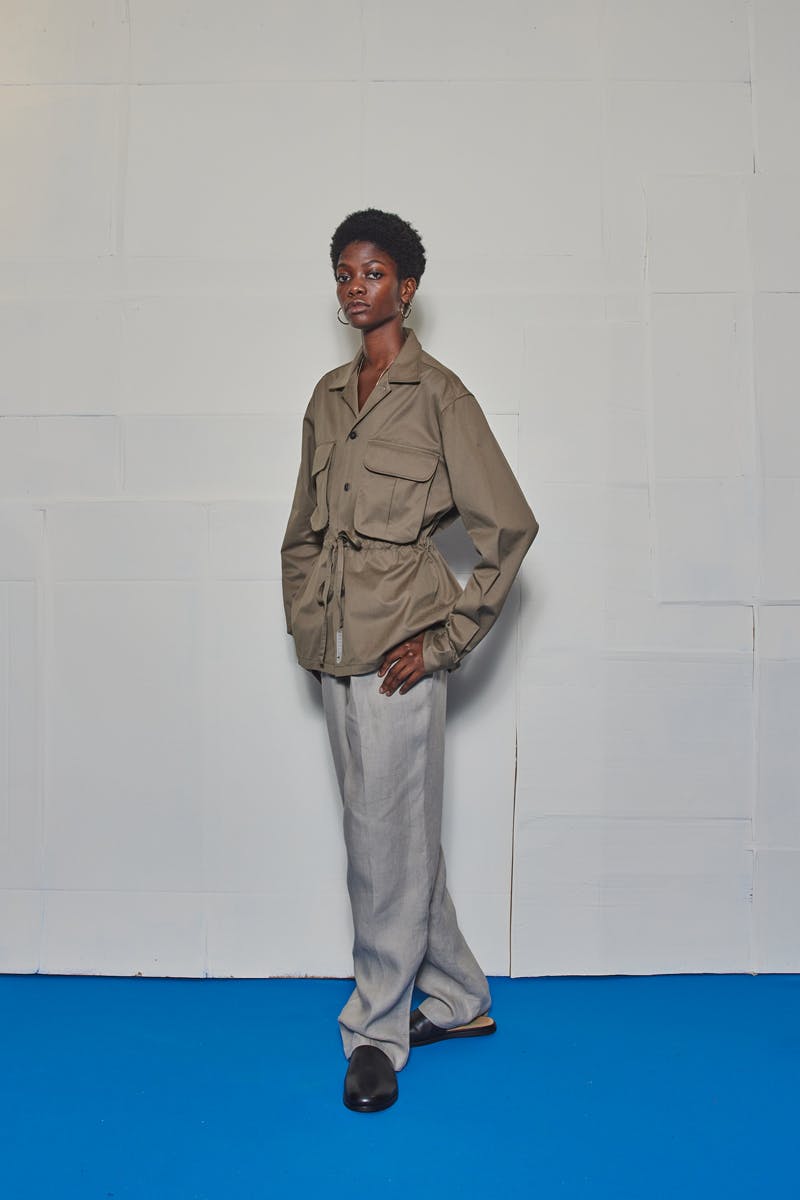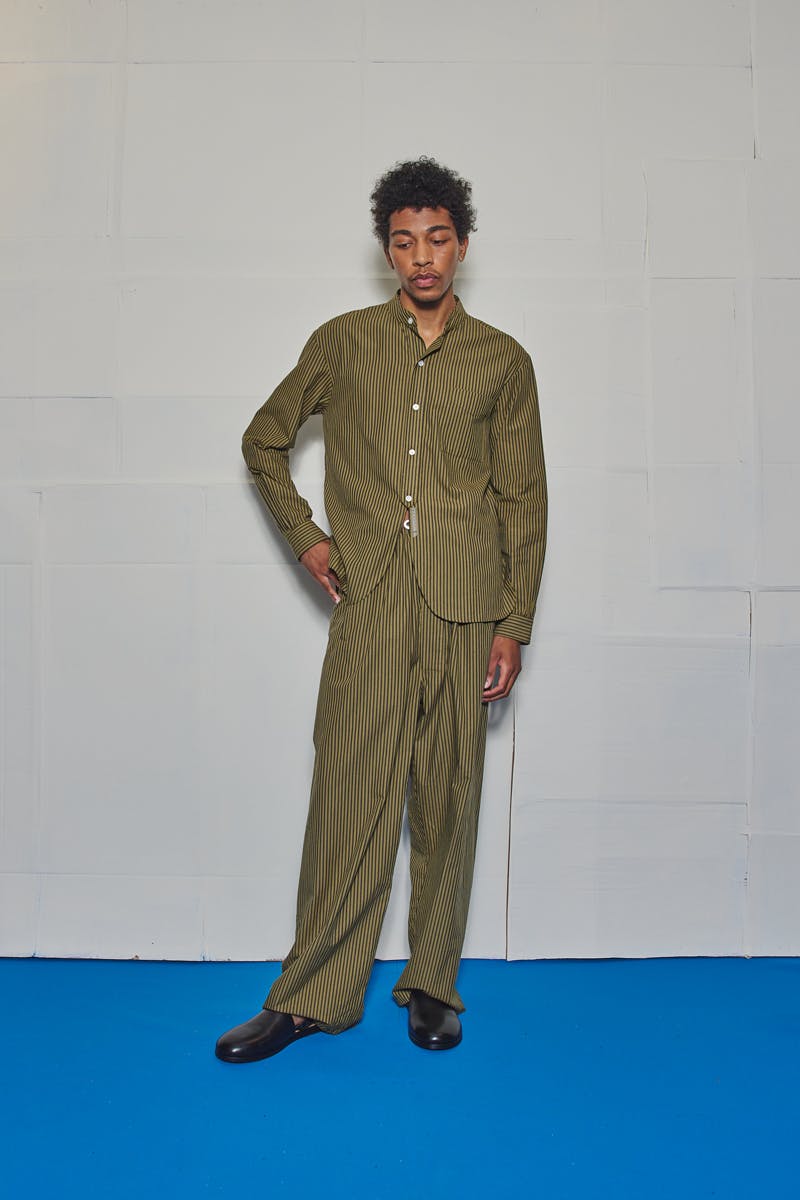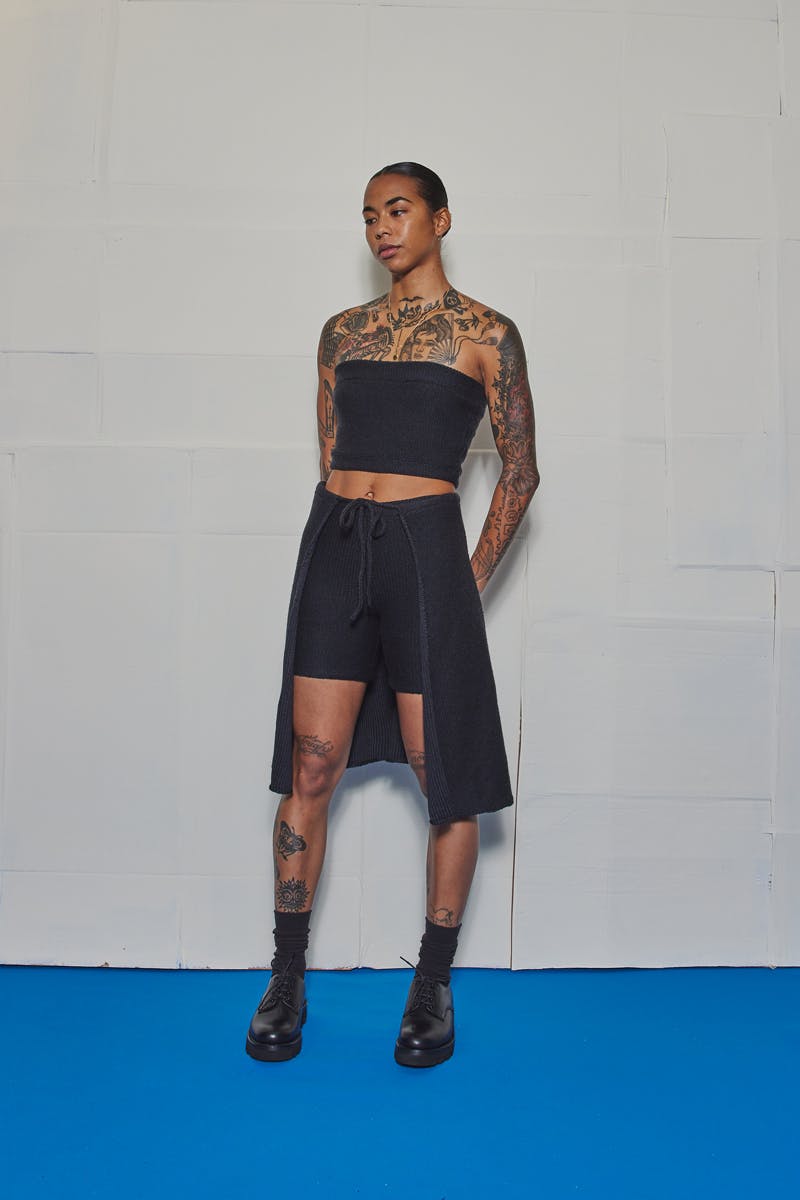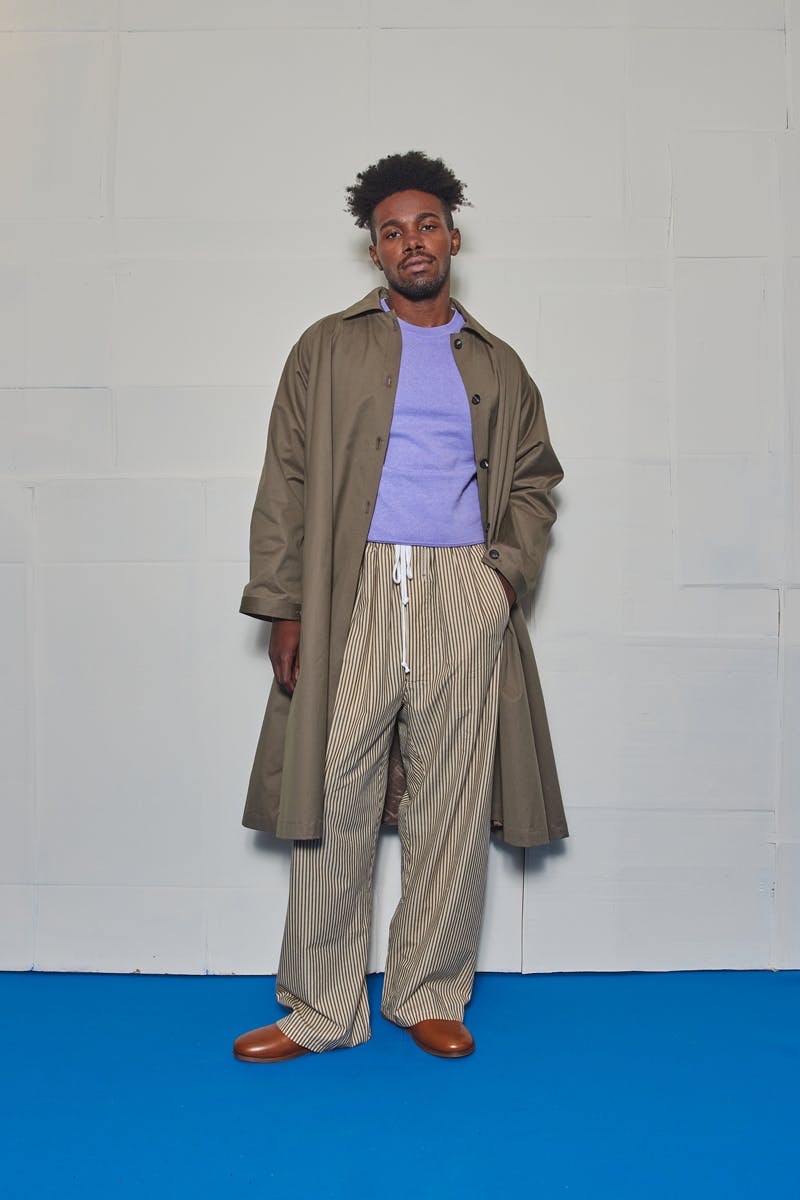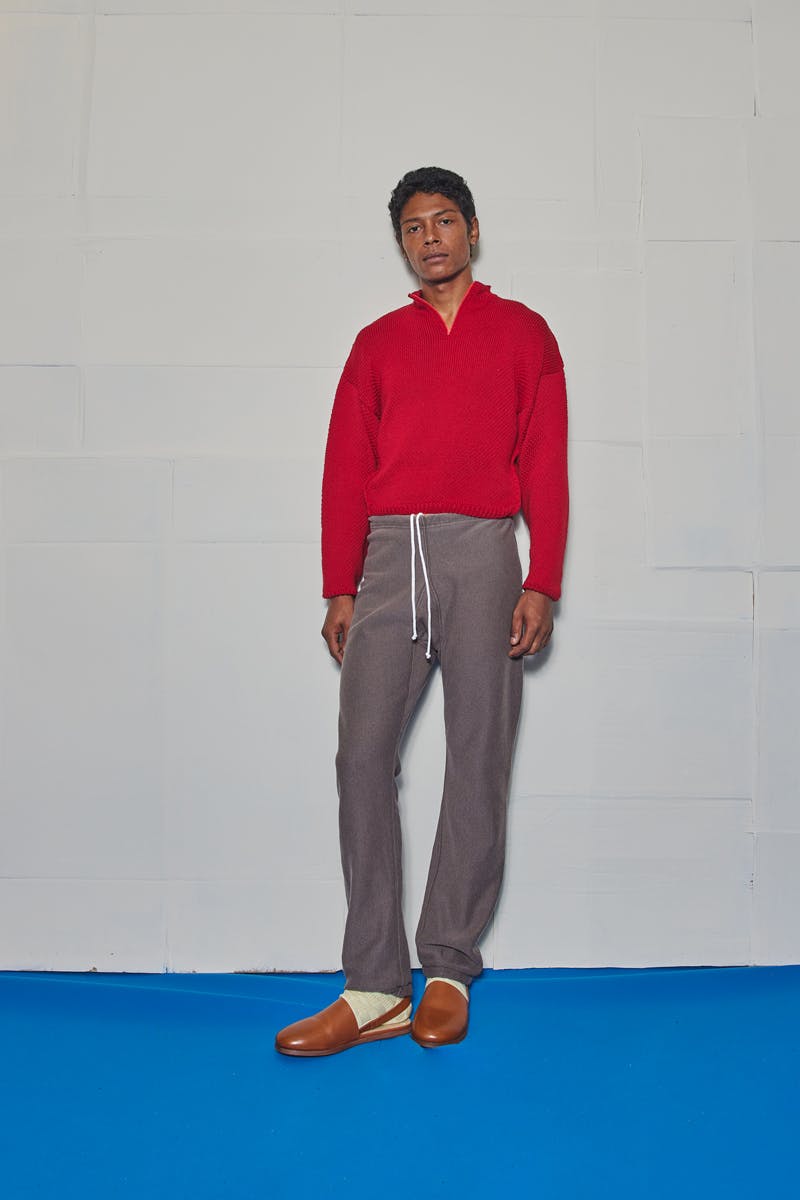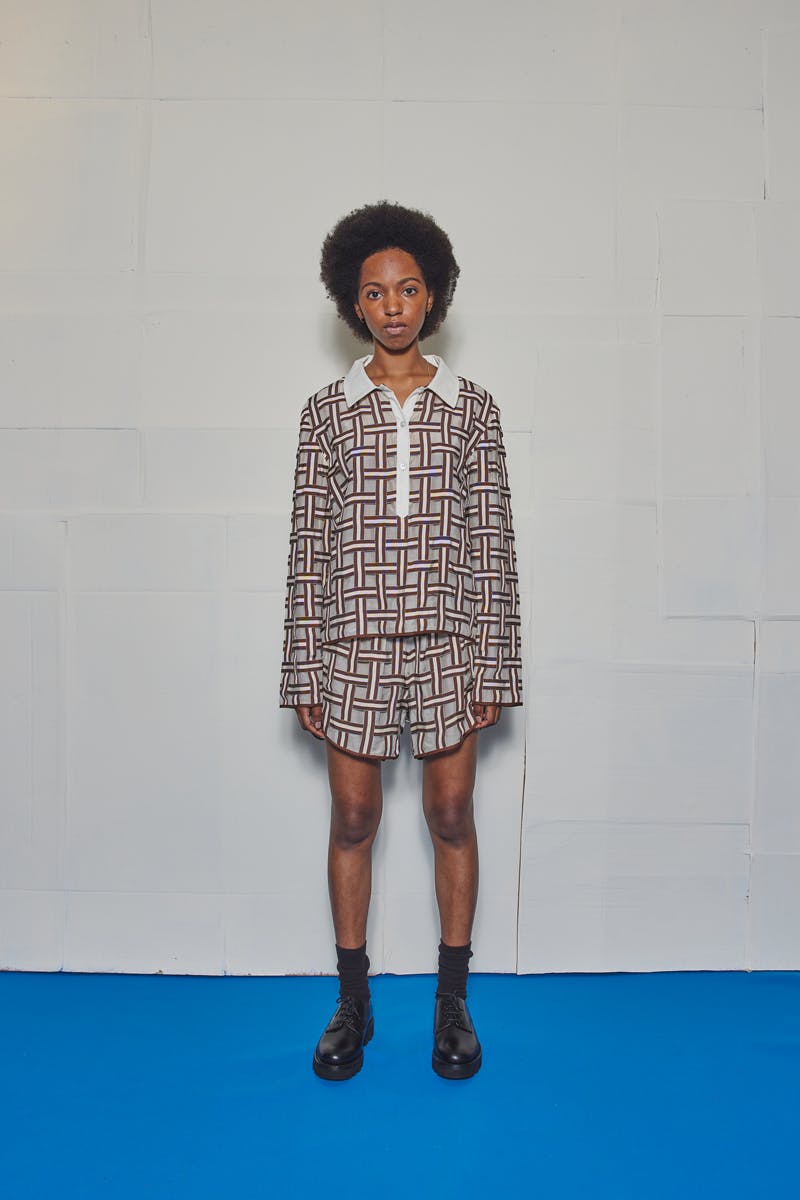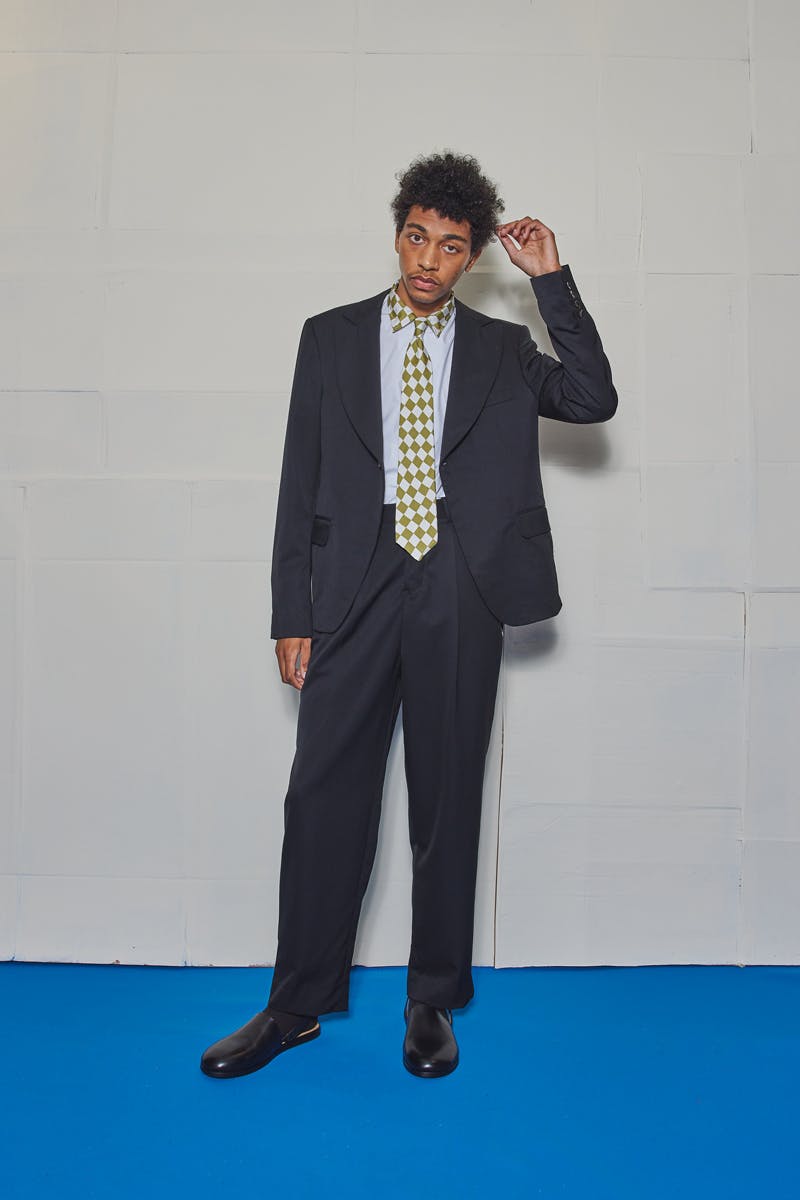 You may not have heard of Connor McKnight yet, but you will soon. The young designer, who made the precarious decision to launch his eponymous label mid-pandemic, almost immediately found both his footing and a growing fanbase devoted to his unique take on genderfluid menswear staples.
The Brooklyn-based McKnight has had a big September. He showed his debut NYFW collection (and his first dedicated warm weather offering) and then dressed The Crown star Josh O'Connor for The Met Gala in partnership with stalwart British company Dunhill. Mark Weston, Dunhill creative director, specifically called on McKnight to style O'Connor in Weston's absence — industry co-signs don't come clearer than that.
I spoke with McKnight over email about his Spring/Summer 2022 collection. It's a worthy introduction to McKnight's subverted suiting and avant Americana for those not in the know but also an evolution of the output he began rolling out last year.
For SS22, rugby shirts, sweater vests, pleated trousers, and peak lapel suits look like they could've been swiped from the wardrobe of some well-to-do gent in the '50s, but they're retro in inspiration only.
Mcknight shapes his clothes with a contemporary bent, inanimate objects granted life through a vivid palette and slouchy-cool cuts. But his garments don't just exist for the sake of it; they have a story to tell, like McKnight himself.
Your designs usually have layers of meaning behind them. What's the intent behind this collection?
With this collection, I'm interested in exploring narratives surrounding the Black family.
I've always found our perceptions of the perfect family to be misguided. Despite their lack of basis in reality, we often expect ourselves to fit into these roles that don't apply to us.
For Black folks, in particular, I often find that this is especially troubling. You grow up with relatives who are actually just close friends. You have family members that sometimes stay with you for a while. But that's family.
I took inspiration from folks that I grew up around who have given me a sense of family and community in order to rethink what this looks like because I tend to think that this is even more beautiful.
Have you developed an overarching narrative for SS22 or does each collection stand independent?
I have always been interested in exploring the Black mundane. Our society has allowed very few lanes for Black folks to follow, and I'm interested in broadening these definitions to create more opportunity for nuance and inclusion.
In my experience, when you are somebody who doesn't fit an expectation of Blackness it feels confusing and somehow impossible to satisfy. Family is just another area of the Black experience that I would like to shed some light on.
Speaking on the actual garment design, did you look to create new shapes or reference past output?
Some new and some old. I like to make work that feels like a continuous thread, and each piece has to sit just as well with previous collections as it does with the current.
I don't believe in planned obsolescence, yet I think that it's one of the biggest factors contributing to waste in our industry. We don't fall in love with our clothes anymore. We buy moments. I'm interested in creating work that becomes a part of someone's rotation and stays there for years, hopefully a lifetime.
Which pieces best speak to this collection's ethos?
The fisherman pullover tunic is one of my favorite pieces in the collection.
Growing up in a family with two working parents, there was always an efficiency with regards to everyday life. Things often had to function before anything, and I feel the tunic is an outfit on its own. You could garden in it just as easily as you could wear it to an event.
Since this is my first Spring/Summer collection, I also thought a lot about objects and moments that resonate with my own experience in the warmer months. The beach chair goalie set is a reference to the outdoor furniture you find at pools, on patios, and in the sand.
When I work with simple silhouettes, I love to find ways to create depth using unorthodox materials/techniques.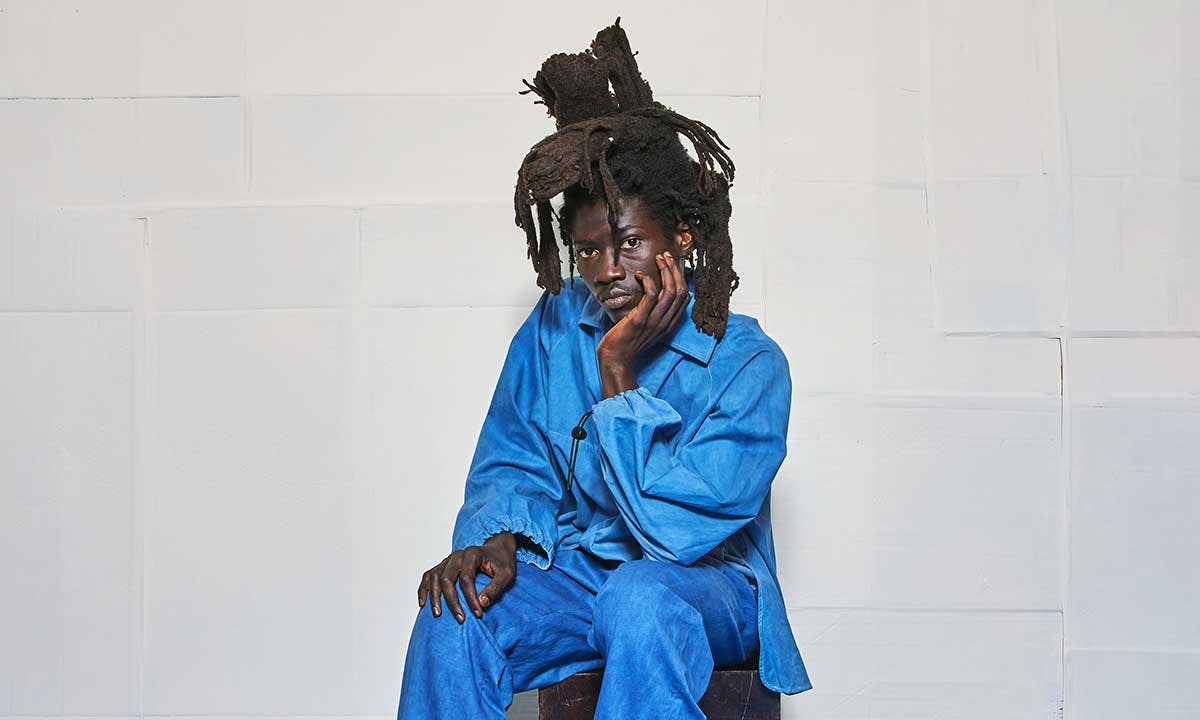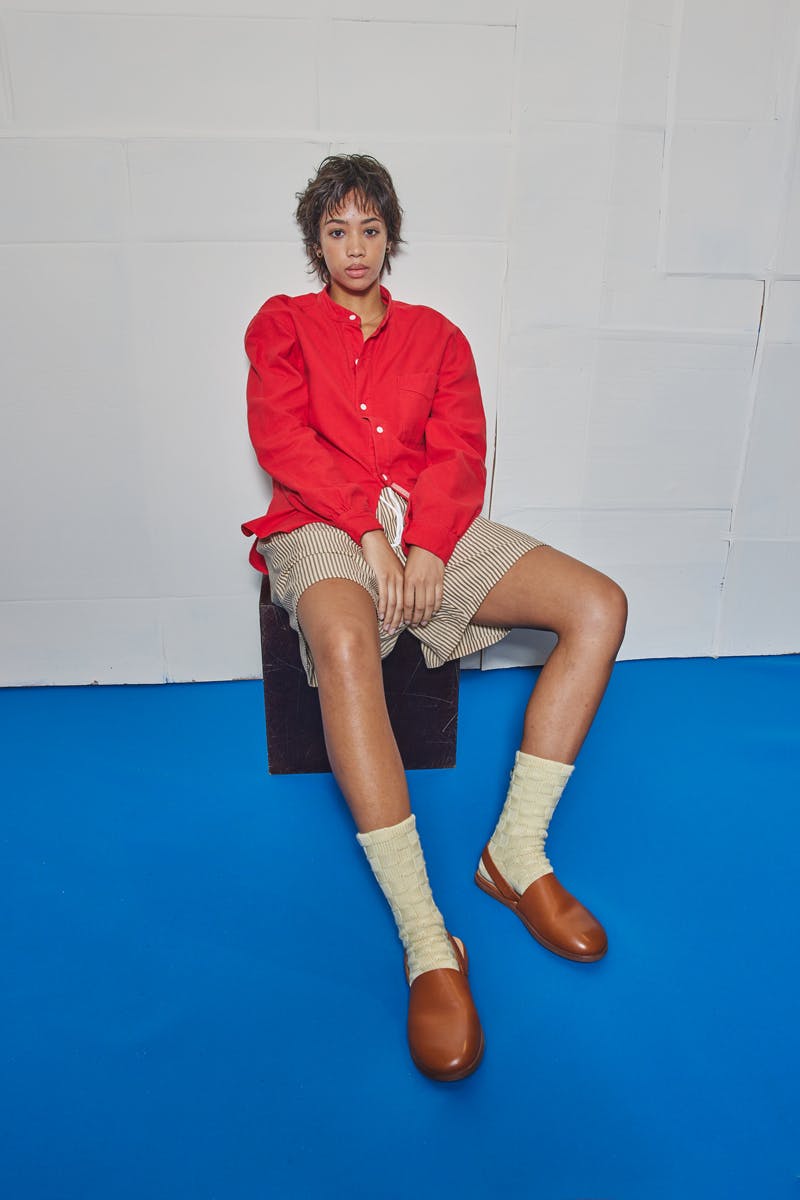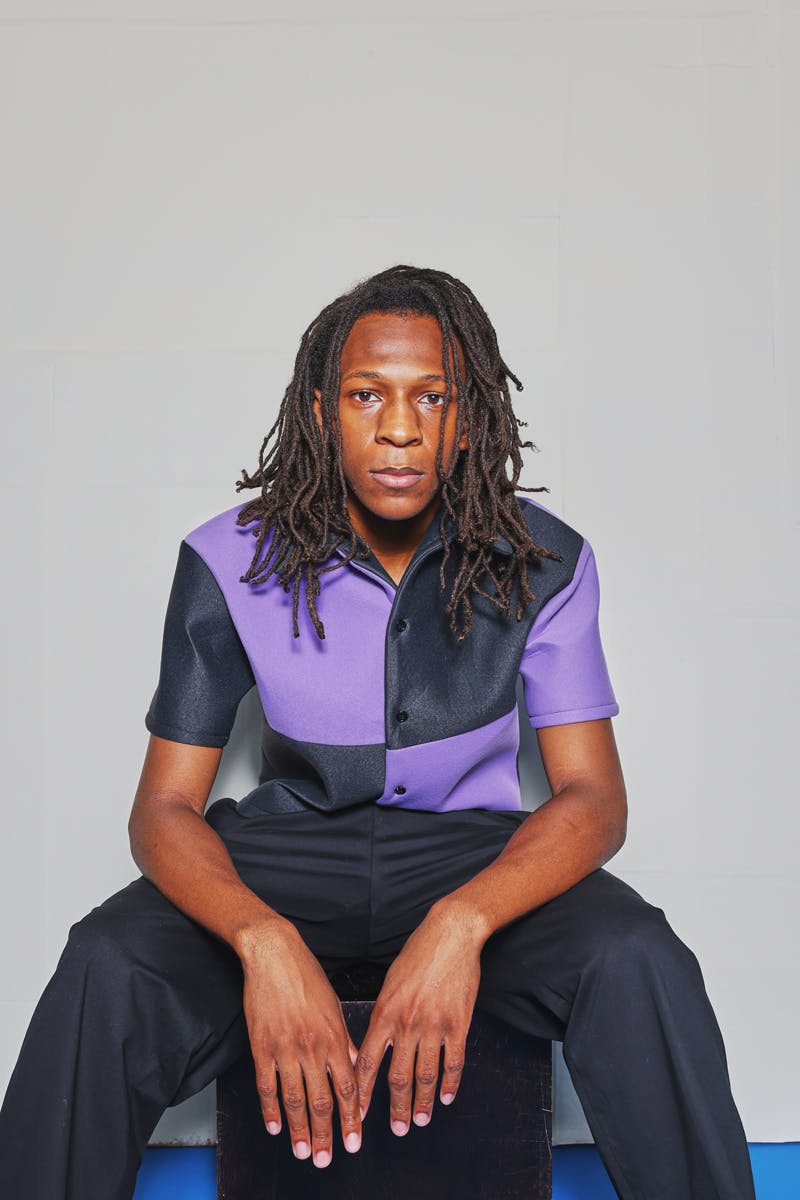 Can you tell me more about this collection's fabric stories?
Definitely! I've started using a recycled polyester that mimics nylon and is fully made of recycled plastic bottles. I'm super proud of this textile because a key portion of my collections involves outdoors and technical gear, which is coincidentally some of the worst fabric for our environment.
When you're starting out it can be difficult to hit necessary minimums for some of these innovative textiles, but I would like to challenge myself to continue to improve each season. This was a big step, and I'm glad I've found a way to avoid sacrificing vision for responsibility.
What are you trying to evoke with this show and these clothes?/strong>
One of my earliest memories as a kid was spending summers on the porch at my Aunt Bonnie's house. Hearing the sound of cicadas. Watching storms in the evenings. Running through the alleys of DC. Setting up a sprinkler in the backyard.
I love how life slows down in the warmer months. I always feel like when the summer ends you wake up from a long dream, and this is how I wanted this collection and presentation to feel.
It's September now and this is typically when we begin to snap out of it, but it's something special while it lasts.