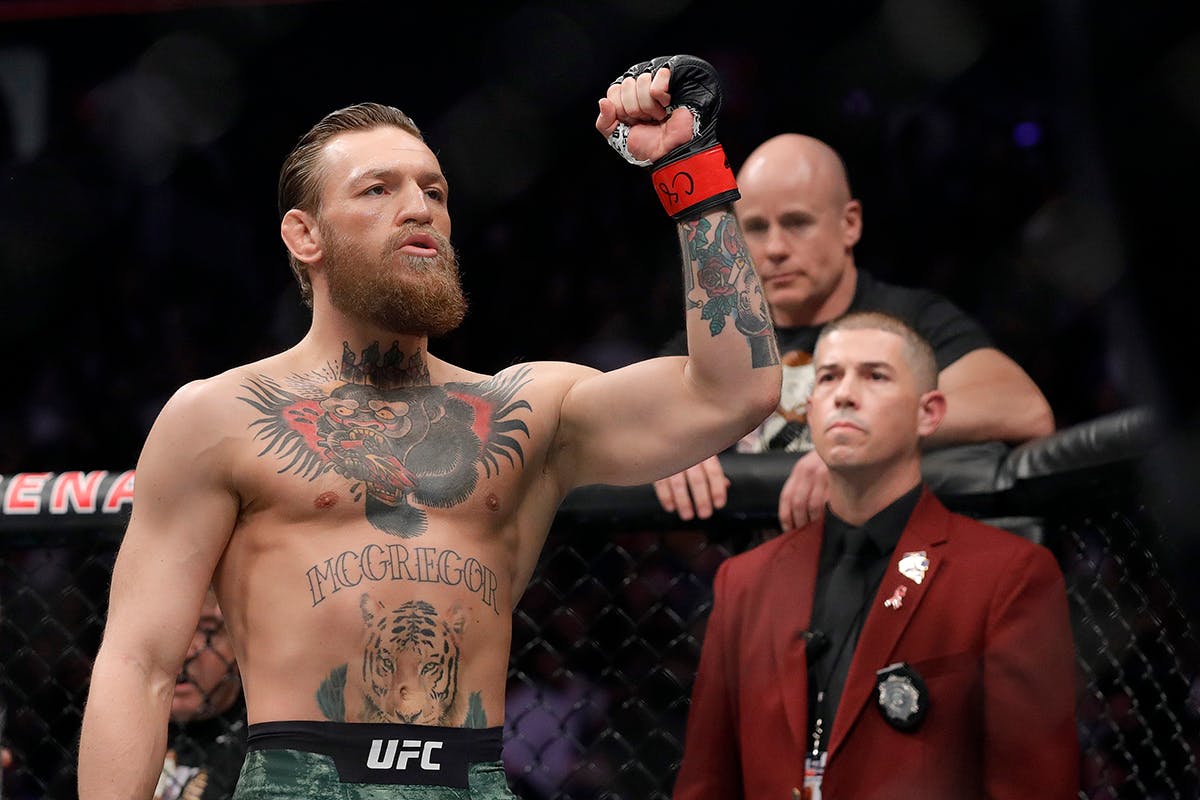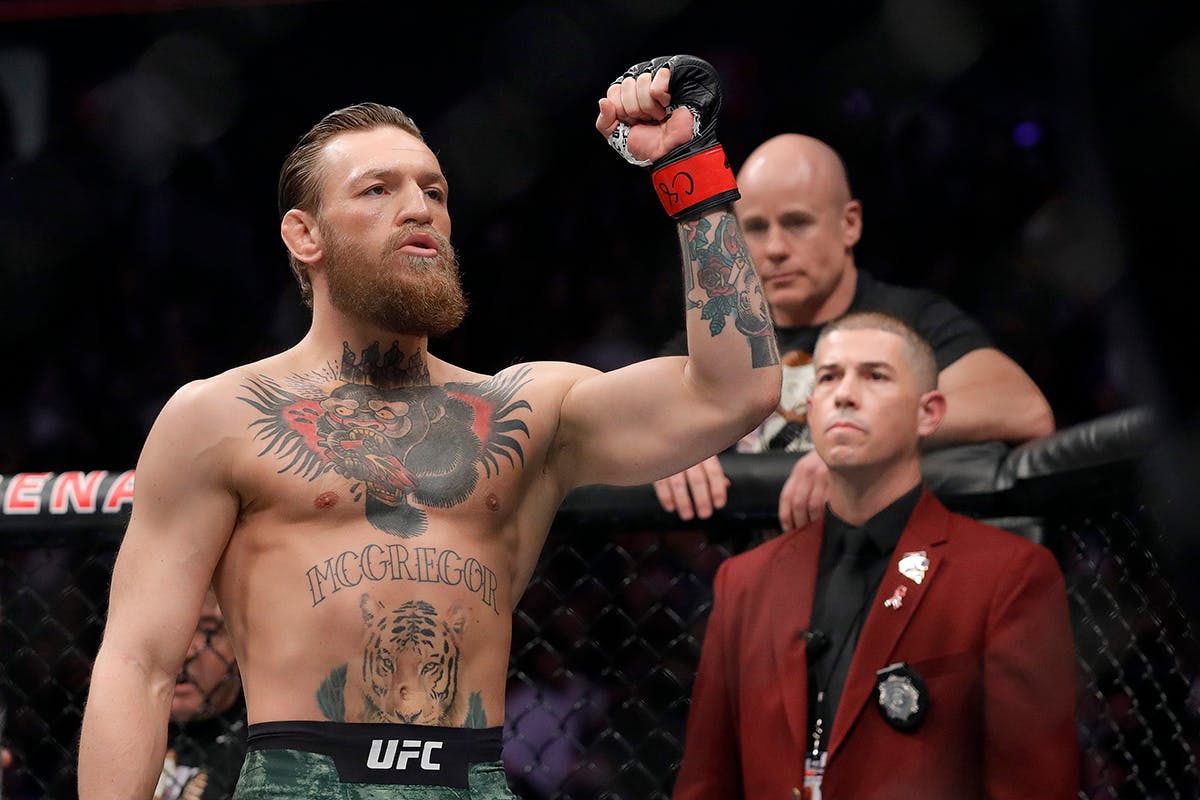 Conor McGregor has announced his retirement from MMA — again. For the third time, the Irish mixed martial artist and boxer is walking away from the sport, citing a lack of enthusiasm.
"The game just does not excite me, and that's that," McGregor told ESPN. "All this waiting around. There's nothing happening. I'm going through opponent options, and there's nothing really there at the minute. There's nothing that's exciting me."
McGregor made the announcement on Twitter over the weekend following the conclusion of UFC 250.
"They should have just kept the ball rolling. I mean, why are they pushing [Khabib Nurmagomedov vs. Justin Gaethje] back to September? You know what's going to happen in September, something else is going to happen in September, and that's not going to happen," he added. "I laid out a plan and a method that was the right move, the right methods to go with. And they always want to balk at that and not make it happen or just drag it on. Whatever I say, they want to go against it to show some kind of power. They should have just done the fight -- me and Justin for the interim title -- and just kept the ball rolling."
McGregor revealed to ESPN that he originally drafted his retirement tweet two weeks ago. He previously walked away from MMA in March of 2016, followed by a second time in April of 2019, although he decided to make a comeback on both occasions.
"I'm a bit bored of the game," he told ESPN. "I'm here watching the fight. I watched the last show -- the [Tyron-Woodley-Gilbert Burns] show -- I watched the show tonight. I'm just not excited about the game, Ariel. I don't know if it's no crowd. I don't know what it is. There's just no buzz for me."
"I had my goals, my plans, the season. I had everything laid out," McGregor said. "Obviously the world has gone bleeding bonkers at the minute. There's f--- all happening at the minute. They want to throw me up and down weights and offer me stupid fights. I don't really give a f---. I'm over it."
As recent as last month, McGregor vowed to beat Floyd Mayweather in an inevitable boxing rematch. Following news of his retirement, Mayweather said he will be waiting if McGregor decides to fight again.
At 31, McGregor is 22-4 with just two UFC losses. He also notably became the first UFC fighter to hold titles in two weight classes at the same time.
For more on Conor McGregor's most recent retirement, visit ESPN.