Detail is everything for Sage Elsesser and Bobby De Keyzer.
In an era flooded with internet personalities, young people can struggle to find out who they truly are. This isn't the case for Sage Elsesser and Bobby De Keyzer. Although only in their early twenties, the pair are incredibly confident in their individual identities, bringing huge value to any creative environment.
As a testament to their surroundings, Sage and Bobby have both developed a very niche mind set that perhaps most young people haven't developed yet. Together, they constantly search for details, and you can see that in their creative outlets outside of skating.
With his music, Sage obsessively researches producers, rhyming over undiscovered beats. In the same way, Bobby's photography uncovers pockets of detail in physical spaces, shining a light on shapes, colours and textures that otherwise go unnoticed.
It's obvious that attention to detail is something Sage and Bobby share, and together they've patiently spent the last three years conceptualising their first collaborative shoe designs: The Converse "Case Study" pack. ​As a global exclusive, we sat down with Sage and Bobby over breakfast in London to chat about how their approach to design allows them to push beyond a standard skate shoe.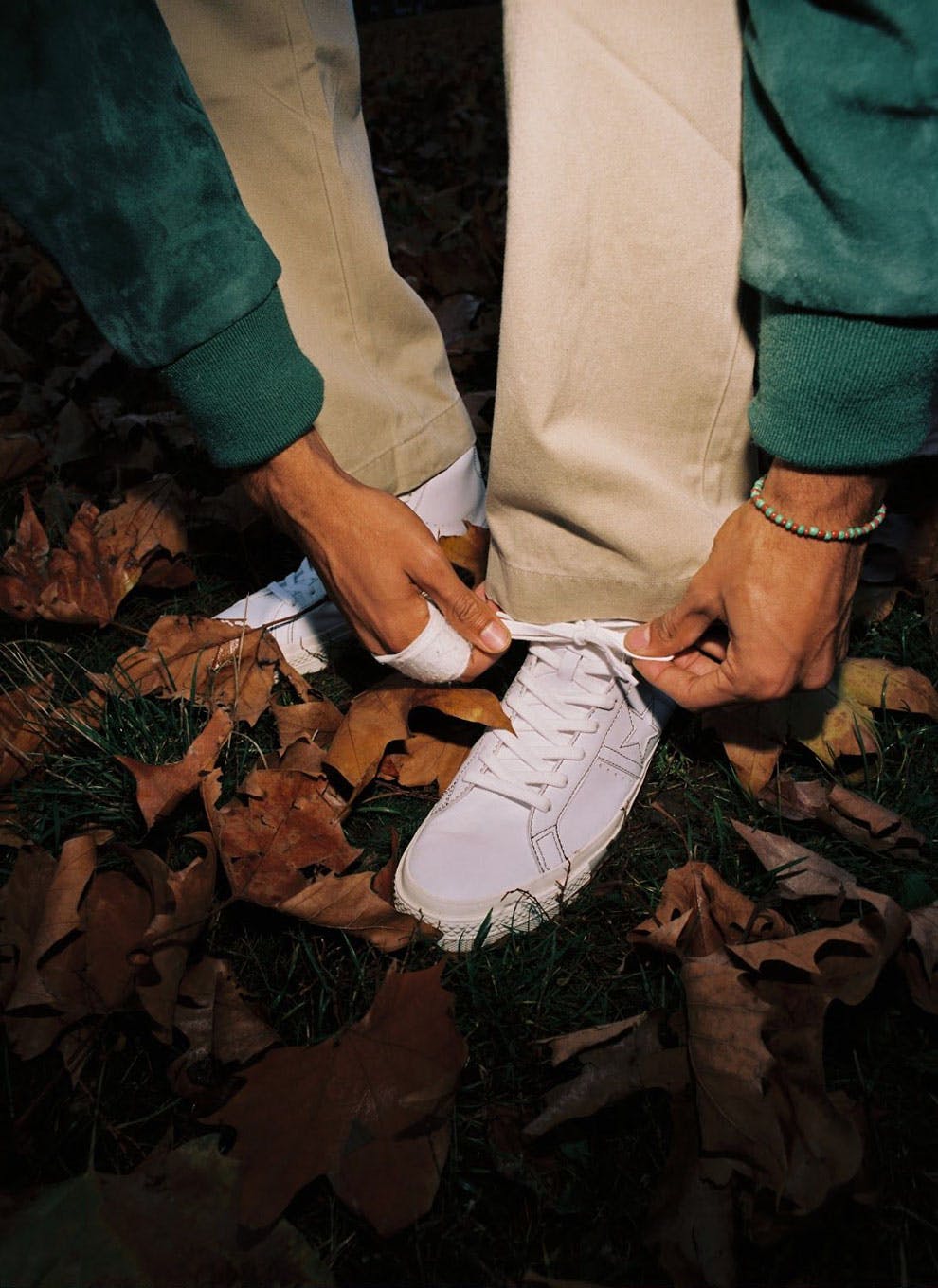 You two have been going on trips together for years. What was it that made you click, despite growing up in completely different cities?
S: With Bobby, I saw that it wasn't just a pair of Dickies. I saw that he cared about all the little details. I was always peeping Bobby's fits. Whenever we had dinner we'd both always slide out in some other shoes. I was always in some some other kicks and Bobby was like 'Damn those are sick!'
As a duo, what are the differences between your approaches to design?
S: You know what, there's not much of a difference. We don't disagree at all.
B: Yeah not much. The initial idea was three years ago ... Sage had weird ideas that I wouldn't think of, but we both kind of trusted each other. It's been very smooth.
How did the design process first start?
B: I would just go into weird Instagram holes of Japanese vintage stuff, finding shoes. That's how we initially clicked, because we both looked at a sample of Sage's [previous One Star collaboration] from Japan.
Would you say the latest collaboration was quite self-initiated then?
B: Yeah it was us finding every single thing. It couldn't be any other way, we couldn't let someone else do it. These are the shoes we want to film in, dress in and wear every day.
S: We're very particular about what we liked. If I'm being honest, we didn't get to this point easily. It took being disappointed more than a dozen times. ​Me and Bobby will go in to the office and be really honest. It can come off like we're trying to be difficult, but it's because we really care.
B: We're going in there to be like "we want to see this become better" because we really feel we can. Sometimes you just need an outside voice.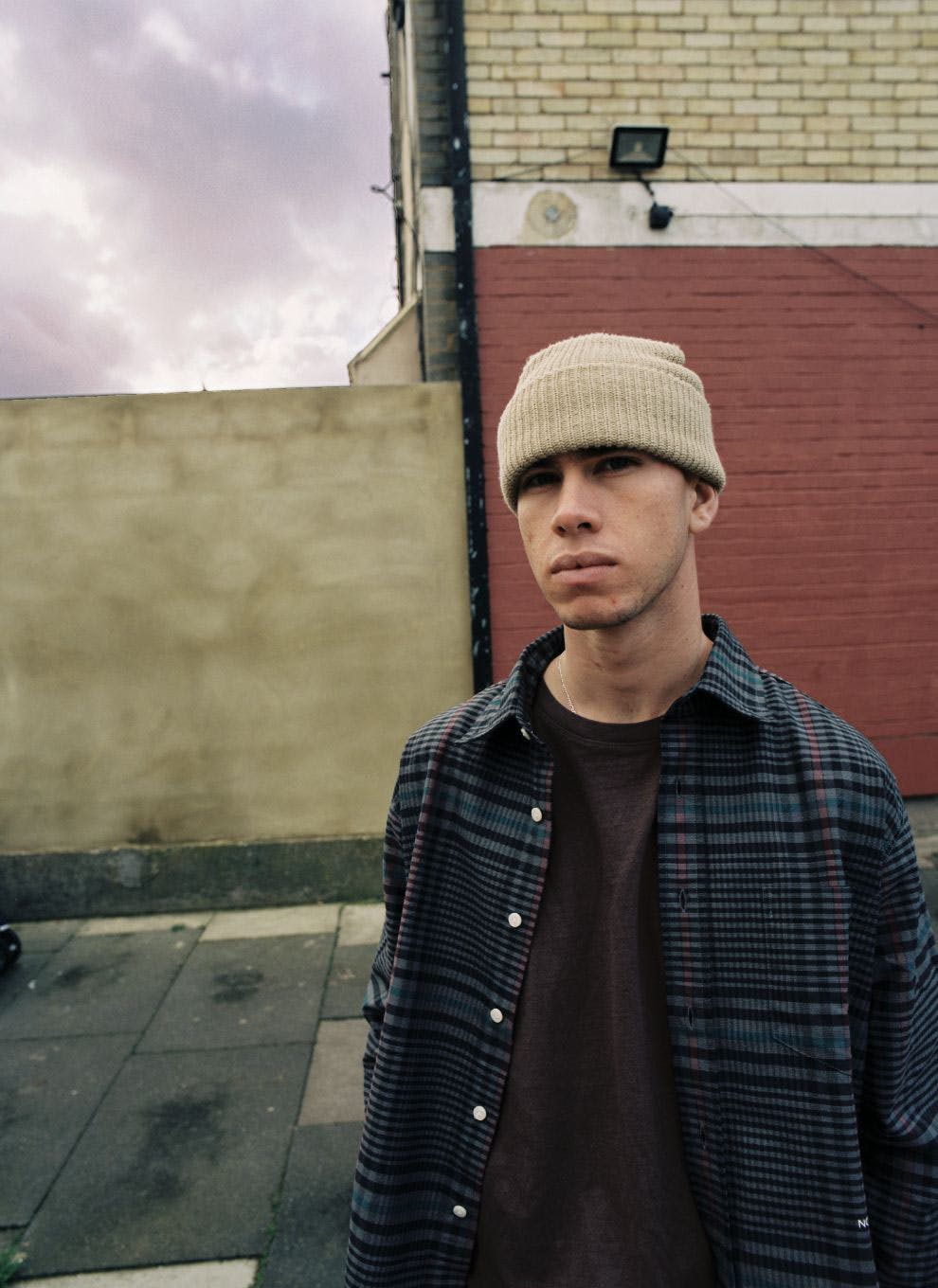 That's just a testament to how much you cared...
S: Yeah for sure. ​That's something that's some 2020, our generation shit. We don't want stock graphics or standard shit. All the music and things we do outside of skating... we want kids to appreciate the intricate little details in them. We wanted to make something that wasn't tied to just skateboarding.
What were the main influences?
B: Product from the '60s and '70s was our main influence. I just like the way Chuck '70s looked and that's why I started skating them.
S: Yeah that was one of the best eras for style. With a brand like Converse, you have to keep it classic. I've been influenced by a handful of people. My cousin​ ​in his senior year, my pops, Dr J. [Julius Erving.] My dad wears a lot of Wallabees, same pair of jeans for a year kinda thing. He's English you know. You guys have a bit of an advantage.
Who taught you guys to see the world that way? To consider all the small details, from buildings to shoes.
B: I think it's just depends on where you grew up, and the friends you make. Toronto downtown you have these huge beautiful buildings designed by [Ludwig] Mies van der Rohe, and all my friends have always been into their shit.
S: Bobby doesn't have one friend that dresses badly. I have some friends that were looking fucked up. Like - fucked up. Bobby's friends I was like "God damn, all you boys is fitted!" Those little details, those are what matter. Like when I think of Dill, that's what I think of. Like bro, cutting your pants like that to your shin, that's not chill!! I ran that up 'cus it's memorable to me. That's the realest shit. Watching a skate part where those little details are considered. Bruh.
Are you going to do projects together, moving forward?
B: For sure.
S: I just hope it can be taken seriously as it should be.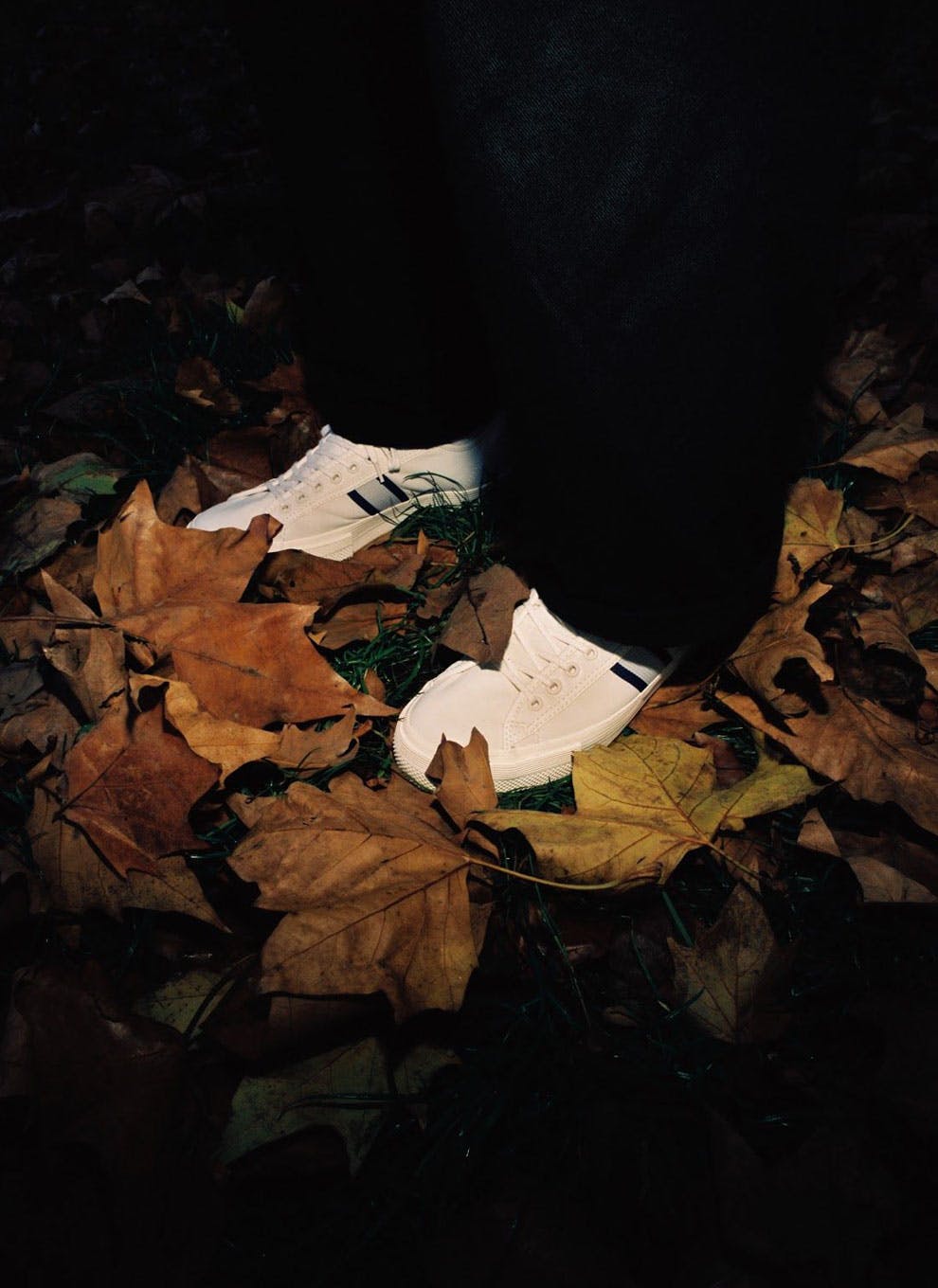 What skaters do you want to see wearing this pack?
S: Keith [Henry​] and Luigi [Gaydu] from Paris. There's certain people who I know will make these look right at home, they'll do them justice.
Why is a product important to you, when someone could argue it's not life changing?
S: I do think that in America given these opportunities, you can't take this shit for granted man. These are opportunities that other kids in the world don't have. Given my circumstances, it's just easy. I just want any other kid to know that they can do the same. Doing this thing is really a childhood dream. I grew up drawing shoes man.
So, these shoes represent something bigger?
S: It all plays a part. Skating, making music, taking photos. It all serves the same purpose, it all feels good. It's nice to be in charge. That's one thing that I've acknowledged. Both of us are quite humble, but when you start to realise that trusting your judgement and trusting yourself is not selfish. You're really doing yourself a solid. The message isn't skewed. I know that kids look at us for style references, and I'd rather kids see an undiluted version.
Designed by Sage Elsesser and Bobby De Keyzer, the case study pack consists of two Player L/T silhouettes and two One Star Academy Pro silhouettes. Available starting today online and in stores from the 29t​h​ of November.