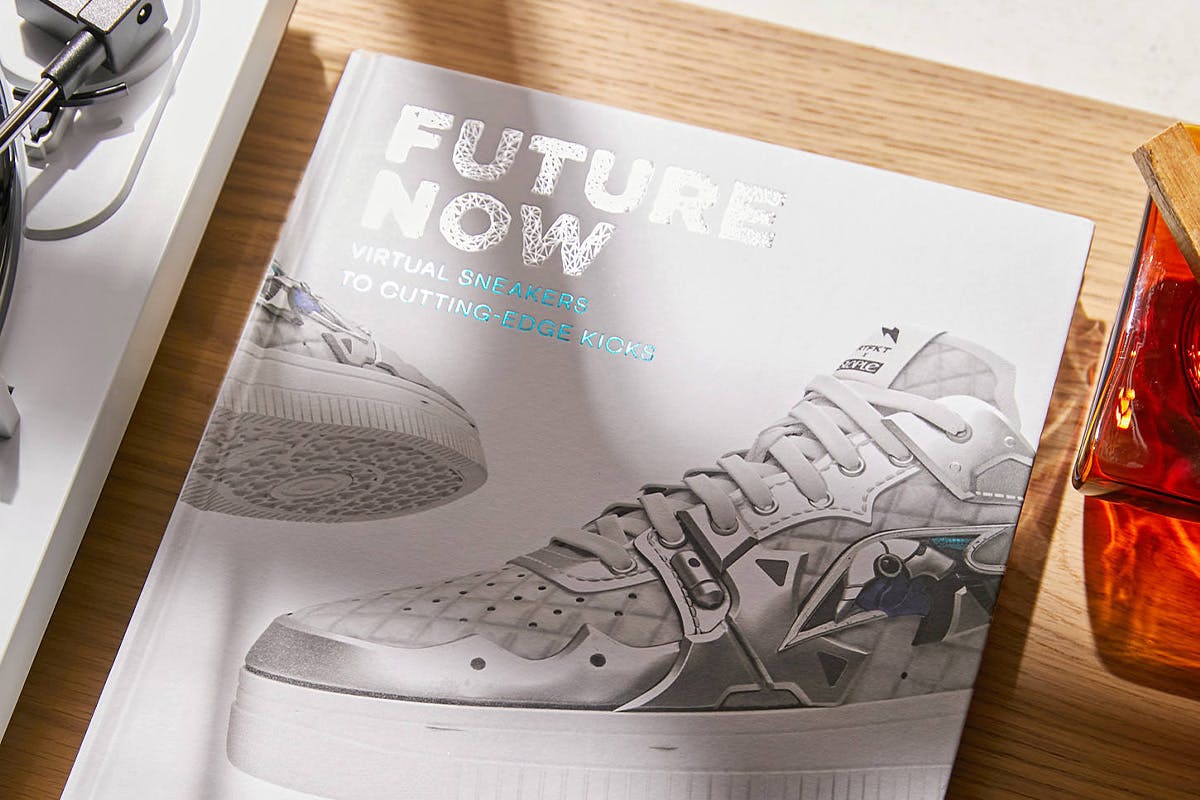 If you were to spend your days looking solely at your mobile phone, you'd probably feel like the world was on the verge of collapse. Maybe you do. Maybe it is. If it's not, then we should stop wasting our time scrolling through bad news and other people's holiday photos. If it is, then we should definitely stop wasting what little time we have left scrolling through bad news and other people's holiday photos.
The best alternative? A book. A coffee table book, to be exact.
Maybe it's the glossy hardback covers, or the larger print, or the fact they're mostly images, but there's something special about holding a physical, Instagram alternative in your hands.
Not only does a good coffee table book provide hours of laid-back reading and offer a visual boost to your coffee table, but the good ones can also teach you a thing or two. If you're interested in art, fashion, architecture, and the like, then coffee table books are an authentic form of education and a fine way to spend some of your free time.
Below, we've put together a list of our favorite coffee table books to buy from Urban Outfitters right now.
Check out some of our favorite coffee table books below.
Indie Magazine Spring/Summer 2022
When was the last time you bought an actual magazine? beyond that, when was the last time you bought a hardback magazine? These things are basically time capsules.
Victoria Romanoff — Mushroom Foraging And Feasting: Recollections And Recipes From A Lifetime On The Hunt
Mushrooms are up there with the most interesting organic things in the world. More complex than any machine you've ever used, they're the ideal subject matter to get lost in for a few hours.
Brigitte Koyama-Richard — One Thousand Years Of Manga
If you're not already into Manga, you might be surprised by how interesting this deep dive into the genre is. If you're already into Manga, then this is a no-brainer.
Julie Anne Quay — VFILES: Style, Fashion, Music
Those looking for an overview of everything worth knowing about in modern culture in 2022 need look no further. VFILES lays it all bare in this beautiful hardback which brings a nice flash of bold color to your drab coffee table, too.
Gray Malin — Escape
Great coffee table books are very low maintenance and Escape by Gray Malin is just that. It's essentially a grown-up picture book full of pictures that will make you want to quit your job and hit the road.
Elizabeth Semmelhack — Future Now: Virtual Sneakers To Cutting-Edge Kicks
The world of sneakers is advancing at an alarming rate. While old-school sneakerheads might not like it, there's a good argument for just getting on board with it before you're left behind.
Wallpaper* Vancouver
Bet you've never thought of going to Vancouver. A quick flick through this guidebook will change that.
Sheila Rock — The Young Punks
Sheila Rock's The Young Punks takes you on a journey through one of Britain's most important subcultures. One that influences so much of the modern-day style spectrum without you even realizing it.
Christine Sismondo & James Waller — Cocktails, A Still Life: 60 Spirited Paintings & Recipes
Summer's over, but the cocktails aren't. This book matches paintings to recipes, offering up a product that's as good-looking as it is useful.
Want to keep browsing? Head to the Highsnobiety Shop for more products that we love. Highsnobiety has affiliate marketing partnerships, which means we may receive a commission from your purchase.