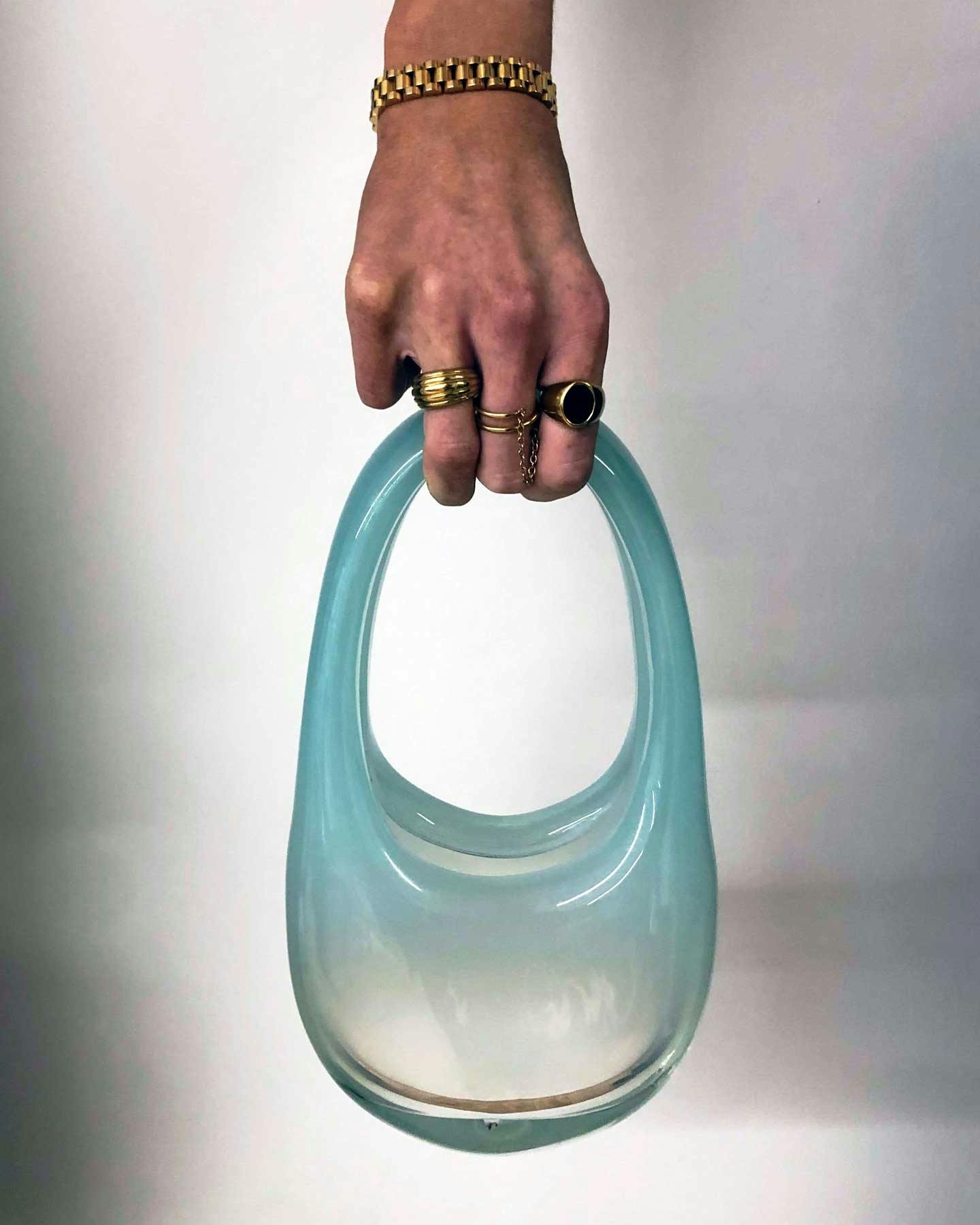 Not all handbags are created equal. Coperni and Heven's glass bhandag, in fact, is made to a much higher standard than any trendy handbag that's ever come before.
So, we gave this year's craziest indie bag the thoughtful review it deserves.
These glass bags, made by Heven, are an upgraded twist on Coperni's original Swipe handbag line, itself a clever interpretation of the iPhone's 'swipe to unlock' graphic.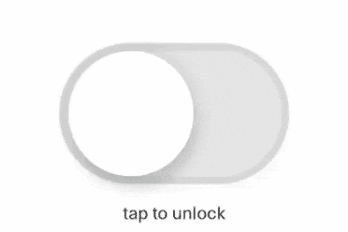 With It Bags, shape is everything and the Swipe comes correct.
Streamlined to simplistic perfection, Coperni's leather Swipe Bags aren't much more than a plush pouch with a zipper and handle but, then again, what else even is a bag?
The refined silhouette of Coperni's Swipe bag is a tasty counterpoint the Y2K flavor of the day, teasingly in-between hobo bag and shoulder bag.
Being uncategorizable is part of the Swipe's secret sauce, though that alone wasn't enough to catapult it to the forefront of the fashion biz.
To achieve that feat, Heven had to get involved.
Launched in 2020 by locked-down models Breanna Box and Peter Dupont, Heven is what you'd get by combining Blown Away and a Y2K-themed Pintrest page — cheeky glass sculptures steeped in retro quirk and astrology.
Choice creations: the "Pop Mom" devil carafe and "He's So Vanilla" bubble vase.
Brooklyn-based Heven has also already dabbled in accessories, though it really blew up with this Coperni collab (no pun intended).
"We were already working on bags before this," Heven co-founder Peter Dupont told Highsnobiety. "That's continuing: it'll probably be something very limited."
That Heven and Coperni's aesthetics aligned so neatly is a proper act of fate (or the stars, perhaps).
That they decided to reimagine the Swipe bag in handblown glass is a proper stroke of genius.
In one fell swoop, a slick daily driver becomes wearable art.
But unlike most things called "wearable art," these things are actually deserving of a cliché turn of phrase.
"We designed the first versions together with Josh Raiffe," explained Dupont. "He's one of the best glass blowers in NYC. To make them at the level they are now takes years of experience."
That experience paid off almost immediately.
Heven and Coperni's collaborative glass Swipe bags have been making the rounds over the past few weeks: one went to the Grammys with Doja Cat, Kylie Jenner was recently seen clutching another during The Kardashians promo.
A specific release date for the glass Swipe bags is forthcoming — Dupont says that Heven is still "working that out with Coperni" along with the exact number to be produced. However, "we hope to start preorders very soon and ship this summer."
Highsnobiety went hands-on with a couple of the glass bags in the meantime so we could see exactly what these things feel like IRL.
For starters, each glass Swipe bag feels equally heavy and fragile. I mean, these are just a single solid piece of glass, so that checks out.
A few folks were surprised that there's no hardware or closure, just an internal compartment created by hollowing out the magma-hot glass bag after it's taken out of the furnace.
You'd think that'd be obvious but it isn't until you're holding the bag that it becomes obvious that the design is (necessarily) pared back even beyond the usual Swipe shape.
Heven's refined take on Coperni's Swipe is satisfying in-hand, with plenty of heft.
You're always aware that this thing is on your arm. Hell, it's impossible to forget.
"I was actually scared of breaking them," one person in the Highsnobiety office said. "But they felt really good to hold."
Considering that each one is priced at nearly $3,000 apiece — Heven and Coperni's glass Swipe bags cost $2,700 for the transparent devil-horned and translucent blue-tinged versions and $2,950 for the chrome one — that's not such an unreasonable fear.
On the other hand, Heven and Coperni's glass bags are tougher than they looks.
"It's made out of glass, so of course it's more fragile then most materials, but it's rather thick so I wouldn't compare it to a fragile glass bottle," Dupont said.
But you still better be careful with the bag: "If it breaks it breaks, though it can be polished for scratch"
With that in mind, the glass Swipe bags feel more handbag than art piece. Think of them as literal art that you can wear.
And that's fine — you want a see-through accessory that you can beat up on the daily, there are plenty of other transparent bags out there.
It's just that Coperni and Heven happened to make the nicest one in the world.
Shop our favorite products