Home of the ubiquitous Goggle Jacket, C.P. Company has garnered a reputation for highly functional outerwear and innovative dyeing techniques. Founded in 1971 by graphic designer Massimo Osti, the brand changed its name from Chester Perry to C.P. Company in 1978.
Twenty years later, company director Moreno Ferrari created the iconic Urban Protection collection – a new line of functional, adaptable, and extremely versatile outerwear, perfect for both harsh weather conditions and everyday situations. With a pool of military influences, the line featured some of the brand's most innovative and left-field designs, such as built-in noise-canceling headphones and air pollution detecting garments.
For Fall/Winter 2020, C.P. Company has remastered one of the standout pieces of the original Urban Protection line – the Metropolis Jacket. First made in 1998, the instantly recognizable piece featured a removable anti-smog face mask and double-opening wind protection pockets. The fabrication of this iconic piece was smarter than the average outwear staple. Incorporating nylon-based Dynalfil TS-70, the jacket had a durable rip and abrasion-resistant finish, making the piece water, oil, and wear-resistant. The groundbreaking jacket also featured a high-density double fleece lining, meaning you're not only covered for warmth; you've also been gifted superhero levels of seasonal protection.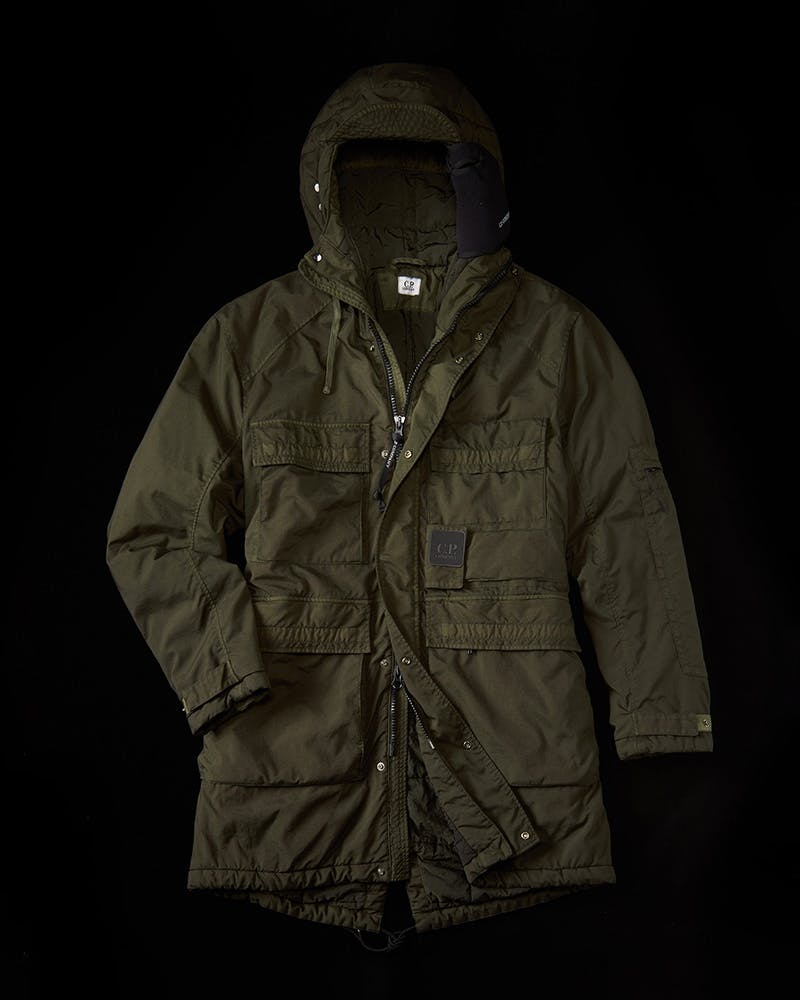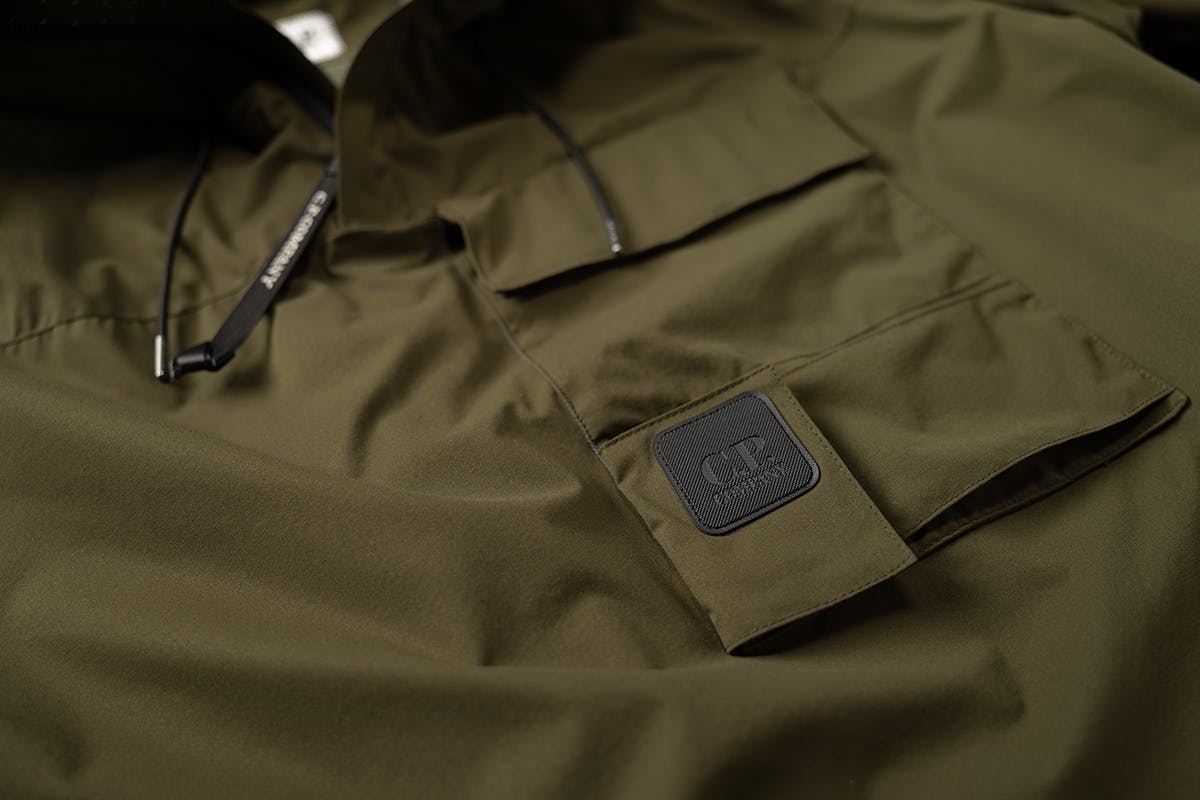 The latest iteration of the jacket is an elevated take on the original silhouette designed with ultralight, high-performance fabrics, such as Dyneema, alongside GORE-TEX Xenia and GORE-TEX INFINIUM. If you're new to the benefits of Dyneema, it's the strongest yet lightest material known to man, approximately eight times that of high strength steel. The perfect choice for the remastered style, the fabric is traditionally used for body armor and extreme climbing equipment, so you know you're good hands.
The premium GORE-TEX construction ensures maximum breathability, absorbing moisture while it keeps your body temperature stable. So alongside being water-resistant, it helps you stay dry while you're running late for work. GORE-TEX INFINIUM is particularly lightweight, making it easy to embrace the brand's performance led designs, without sacrificing on comfort.
The perfect finishing touch to the collection's innovative tech design: three distinctive traits: a C.P. Company badge, detachable logo, and protective mask, the icing detailing on the progressive yet practical cake.
Check out the Metropolis Jacket and the rest of the Urban Protection collection here.