On the internet, nobody knows you're a dog. Or at least, that's how the old saying went. These days, it's hard to imagine being anonymous online, when accounts everywhere require full names, birthdays, and phone numbers. As the internet's changed from the days of dial-up, to Web 2.0 and the Internet of Things, convergence between meatspace and cyberspace has only become more complete.
And yet, when you enter the world of Crazy Raccoon, one of the world's top Fortnite teams, there's still a feeling of this forgotten freedom. For those not in the know, Fortnite is among the most popular video games in the world — drawing in more than 250 million players and $1.8 billion dollars in revenue in 2019 — and has made a massive mark on culture, drawing in celebrities like Drake, while cultivating new ones like the livestreamer Ninja. Its most popular form is Battle Royale, where 100 different players fight to be the last man standing in an outlandish cartoon world, but the game's main draw is its open-ended nature. The world is completely malleable: not only can players tear down structures and build their own, but they often choose to ignore the rules of the game. Many simply see it as more of a place to hang out, than a specific goal-oriented game.
Crazy Raccoon extends this ethos from Fortnite into real life. For the teenagers who make up the ranks of the championship-winning Japanese team, there are no such things as boundaries and rules are something you define on your own terms. Since many members live together in the same house, their chaotic collaborations continue offscreen and extend beyond the game itself. Stepping into their home brings you directly into their world — there's a deep sense of creativity, and seemingly disparate interests and items seamlessly combine. In Fortnite, you have to be prepared to take everything apart and rebuild it into unexpected combinations. It's no surprise then, that Crazy Raccoon have even dipped their toes into design, turning a sponsorship with the clothing brand X-Large into an opportunity to become first-time designers and create a collaborative line. Here, four of their members — Qjac, bell, Scarlet, and Yusea — share their inspirations and dive into their designs.
What first drew you into video games?
Qjac: I was always watching my big brother play New Super Mario Brothers on Nintendo DS.
Scarlet: Same, I got into video games by watching my big sister play her Nintendo DS.
bell: It was the influence of my parents. They were playing GTA (Grand Theft Auto) when I was in elementary school, and I started playing with them.
How did you start playing Fortnite?
Qjac: My big brother.
Yusea: I'd seen on Twitter that there was going to be a new battle royale game, so I started playing Fortnite.
Scarlet: I started playing it with my friends and competing with them.
bell: I used to play PUBG (PlayerUnknown's Battlegrounds) a lot, but there were too many cheaters. I was looking for other games to play and I found Fortnite.
How did you all come to join the team?
Everyone: We were scouted by each other!
What sets Crazy Raccoon apart from other teams?
Qjac: Full support of the players.
Yusea: There are not many teams in Japan that are "decent" and Crazy Raccoon is a very decent team.
Scarlet: The team provides us with the best environment, like Bootcamp in Europe, and a gaming house.
bell: Everything, compared to other teams in Japan: Scale, view/goal, contract content, the environment they provide to the player, etc. We're the best team in Asia.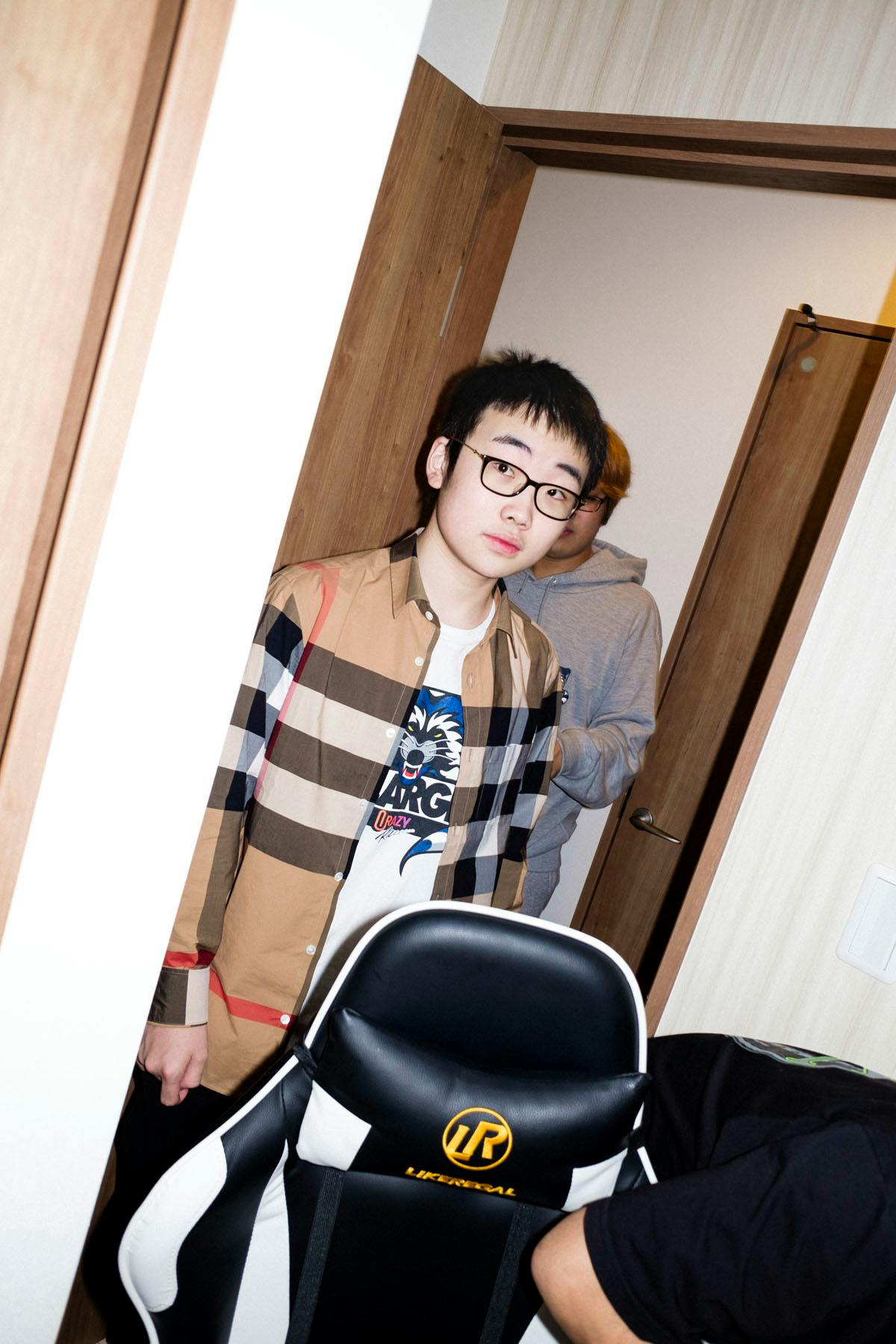 What are your favorite meals and snacks?
Qjac: Meals: hamburger; Snacks: plum candy.
Yusea: Meals: flavored ground chicken on rice; Snacks: chips (any flavor!)
Scarlet: Meals: Tonkotsu Ramen; Snacks: gummies.
bell: Meals: hamburger; Snacks: a Japanese snack called "Pakkuncho."
How did you and X-Large begin working together?
Everyone: Our team's sponsorship.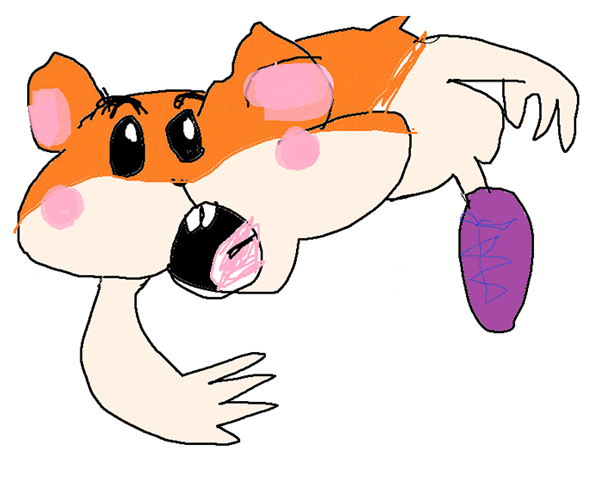 You're not just a team — you also live together. How do you combine your everyday and professional lives?
Scarlet: We don't differentiate between these two lives. When we relax we watch movies and anime together.
bell: I don't really know, but when scrim starts it doesn't matter where I am — I can focus on the game.
Can you draw your avatars? How did you decide what you wanted to look like?
Qjac: Qjac means peacock in Japanese and I wanted to be like it.
Scarlet: I have a cat at my parent's home and I wanted to look like it!
Yusea: I've always put the word "hamster" in my gaming IDs, so I wanted to look like one.
bell: I just thought it was cool!