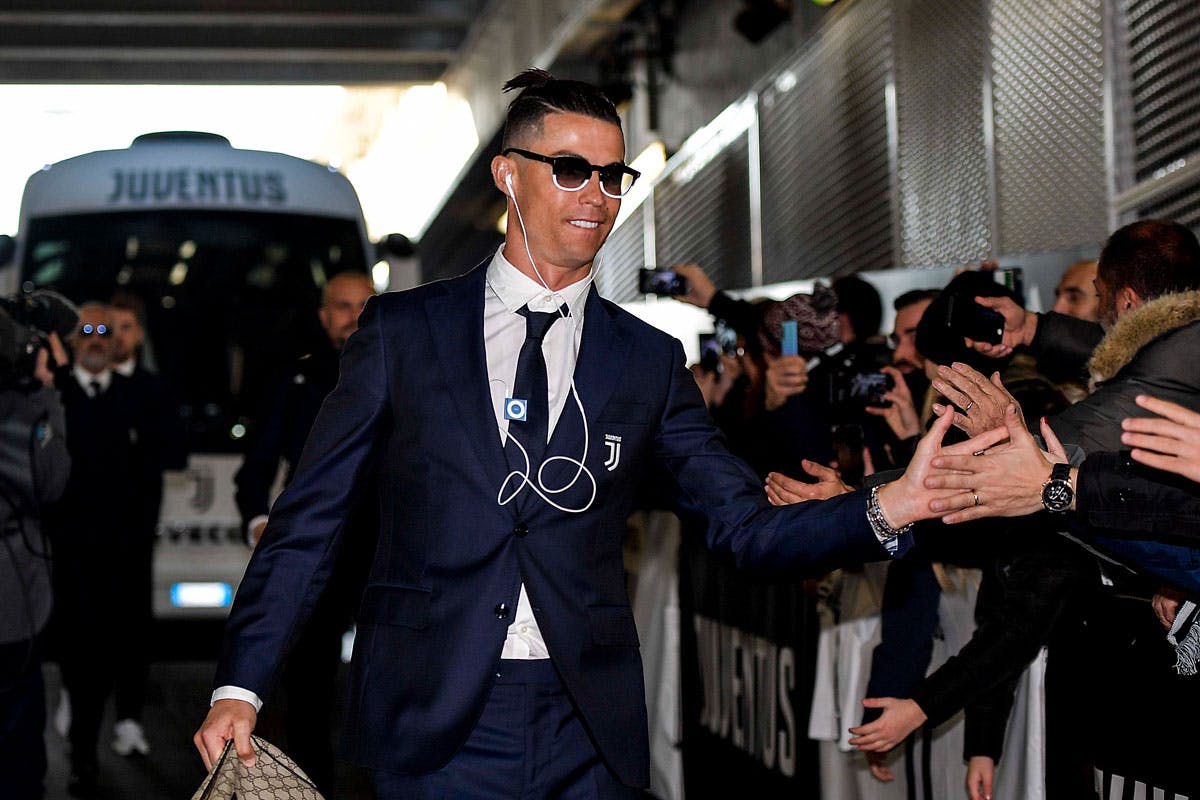 Cristiano Ronaldo is evidently no technology snob. After stepping out with a $497,040 Rolex GMT-Master Ice on his wrist just days ago, a photo showing the Juventus forward listening to music on an iPod Shuffle from 2010 suggests he prefers his gadgets to be a little quainter.
In a quite breathtaking display of insouciance, Ronaldo was snapped entering the Juventus Arena on game day with the device — easily obtained from eBay for around $60 — clipped to his tie, flaunting the fact that, yes, while he might earn a reported $35 million per year, this is a man who is unconcerned with toeing the party line when it comes to new fads and crazes. AirPods? Never heard of them.
Apple first released the iPod Shuffle in 2005 before discontinuing it five years later. Ronaldo's version appears to be a 4th Generation Shuffle, released in 2010, which has a max capacity of 4GB, or 1,000 songs, and does not allow the user to skip to individual tracks. While not comparable to the iPhone capabilities of today, when you think about it, it's still a half-decent piece of kit. Was the Portuguese using it as a devilishly ironic fashion statement? Or does he merely enjoy the white-knuckle thrill of not knowing which fado is being lined up for him next? Perhaps we'll never know.
The Shuffle proved a good luck omen for CR7 after he smashed home a hattrick and grabbed an assist in Juve's 4-0 demolition job of Cagliari. Not only that, but it won him plenty of admirers on Twitter. Now, where did I put my Motorola Razr...