Zara has made its bones off imitation and extreme speed; the Inditex-owned fast fashion juggernaut infamously swipes styles from the runway to swiftly plump up its in-store selection with disposable, trendy clothes. Nothing is sacred, be it perfumes, biker jeans, or, er, Crocs.
Yes, Crocs. The plastic clogs that everyone and their grandpa owns, loves, or loves to hate. You'd think a shoe that retails for about $50 — and frequently goes on sale down to around $30 — would be off-limits but, apparently, there's still money to be made by milking the market.
Admittedly, the Zara shoes are for kids, but real deal children's Crocs only cost about $15 more than the imitators, still not anywhere near on-board. Not to mention, like 'em or not, Crocs have finessed their shoes' comfort level down to a science, so when you're cheaping out on faux footwear, you're missing proprietary tech and design that makes a Croc, well, a Croc.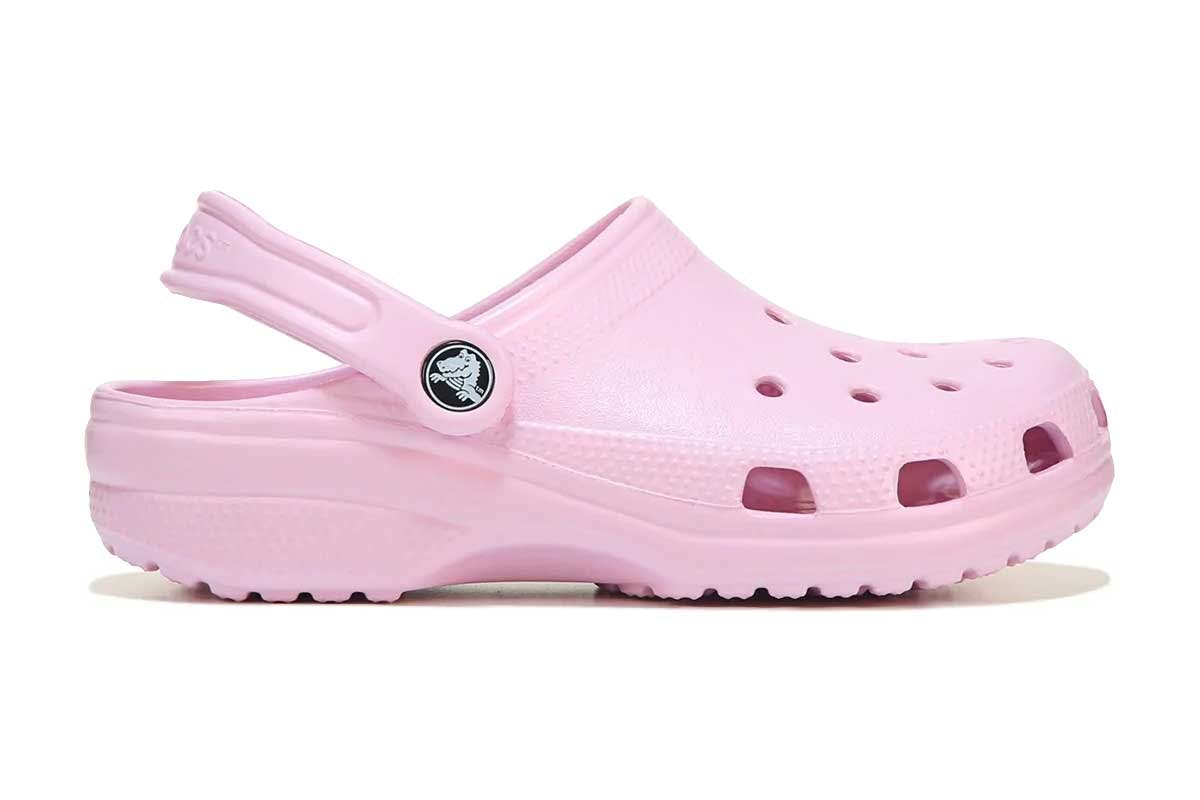 And that doesn't even go into the $30 YEEZY Foam Runner/Slide hybrids, $90 JW Anderson loafer knock-offs and $50 Bottega Veneta Intrecciato heel dupes available in adult sizes.
It is odd that Zara isn't yet offering its imitation clogs for the whole family, given Crocs' explosive crossover success. That's for the best: the world really doesn't need more rubber being milled into non-biodegradable shoes.
Zara's clogs are made of ethylene vinyl acetate (EVA) — like all textiles, EVA can be produced to higher and lower standards and Zara's Not-Crocs (Croc-Offs?) likely use an EVA that's less pliable and plush as that seen in, say, Givenchy's rubber shoes or Balenciaga's slides.
And despite the vague verbiage in Zara's GTW 2.0 and List "sustainability" documents, there's a lack of transparency about the sourcing, production, and shipping that fuels these shoes' carbon impact. The rubber industry is hardly guilt-free from an environmental or ethical perspective.
Zara and its Croc dupes only represent a tiny portion of the problem, to be sure. But, really, if these shoes and all the imitations like them had never been made, it'd only have been for the best.