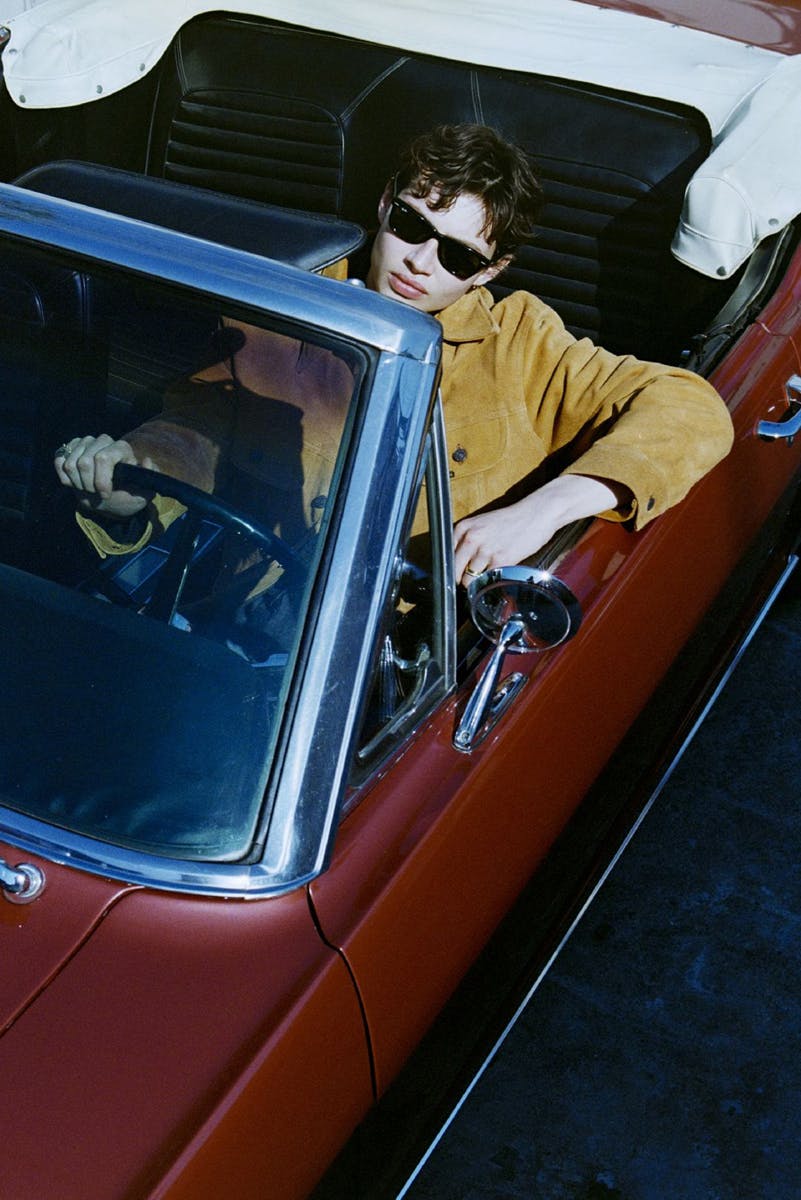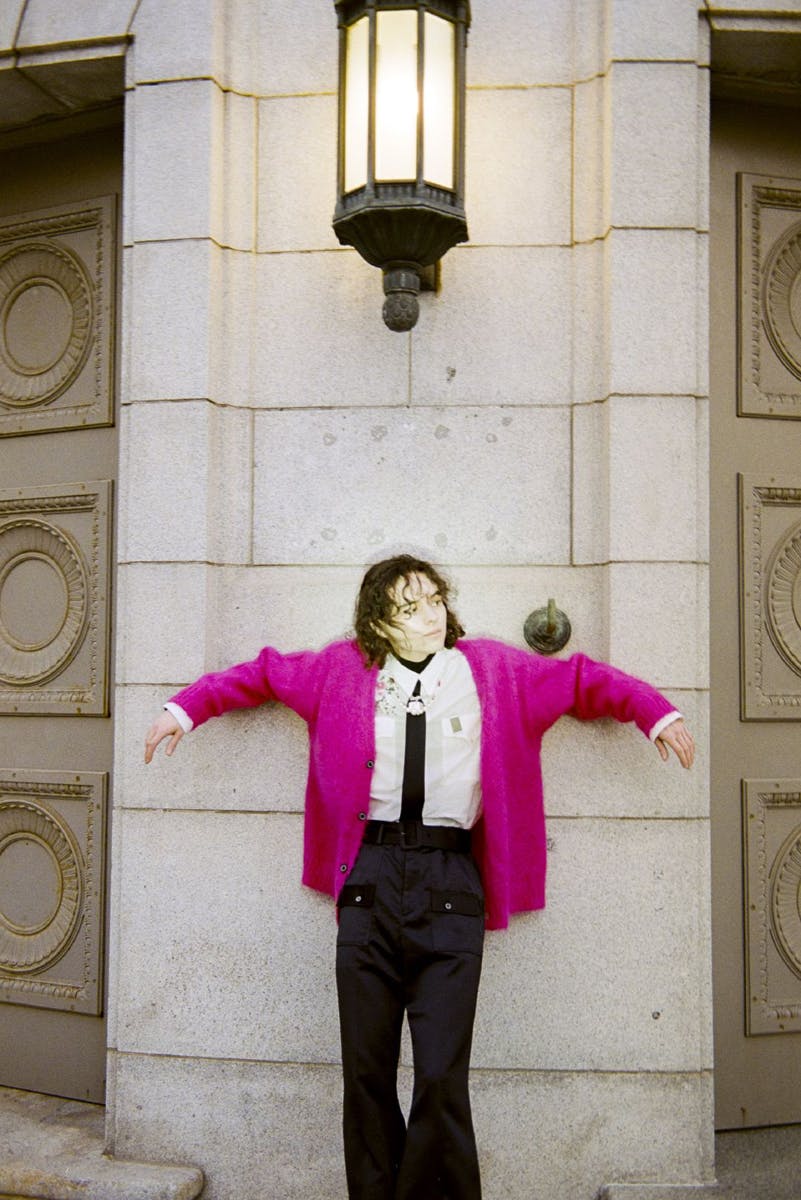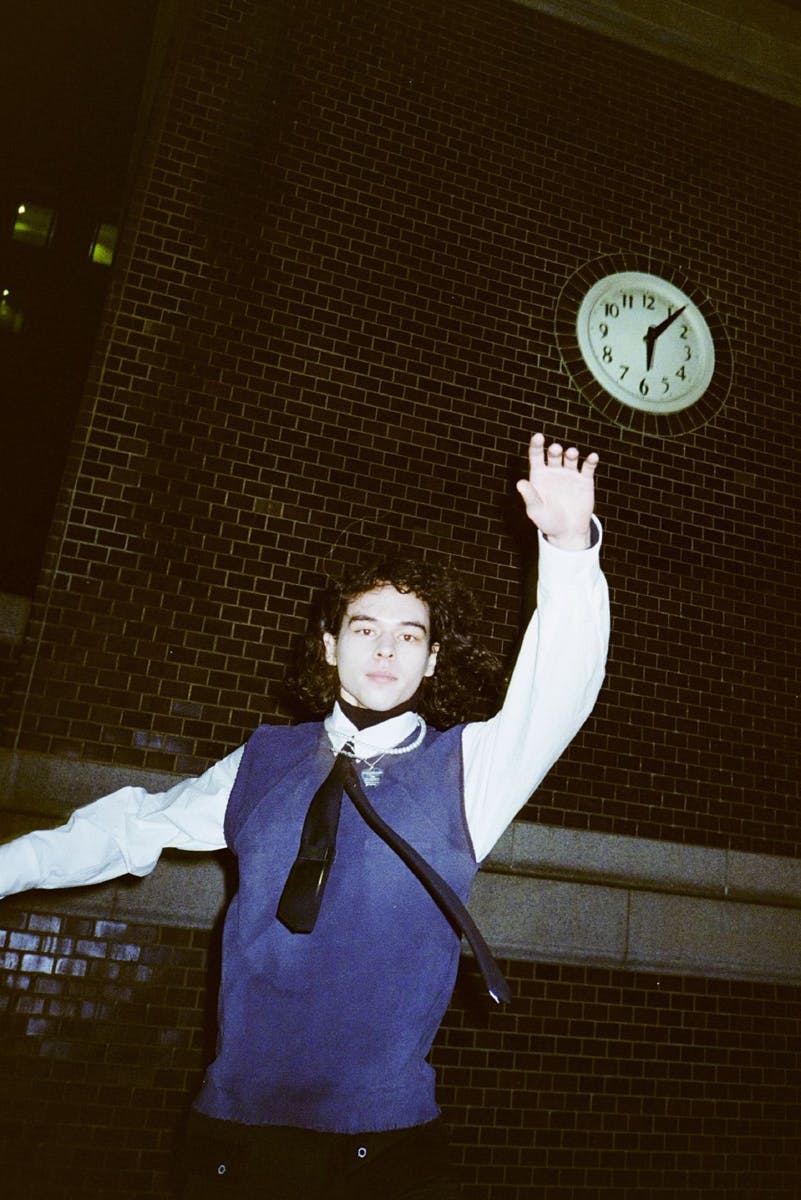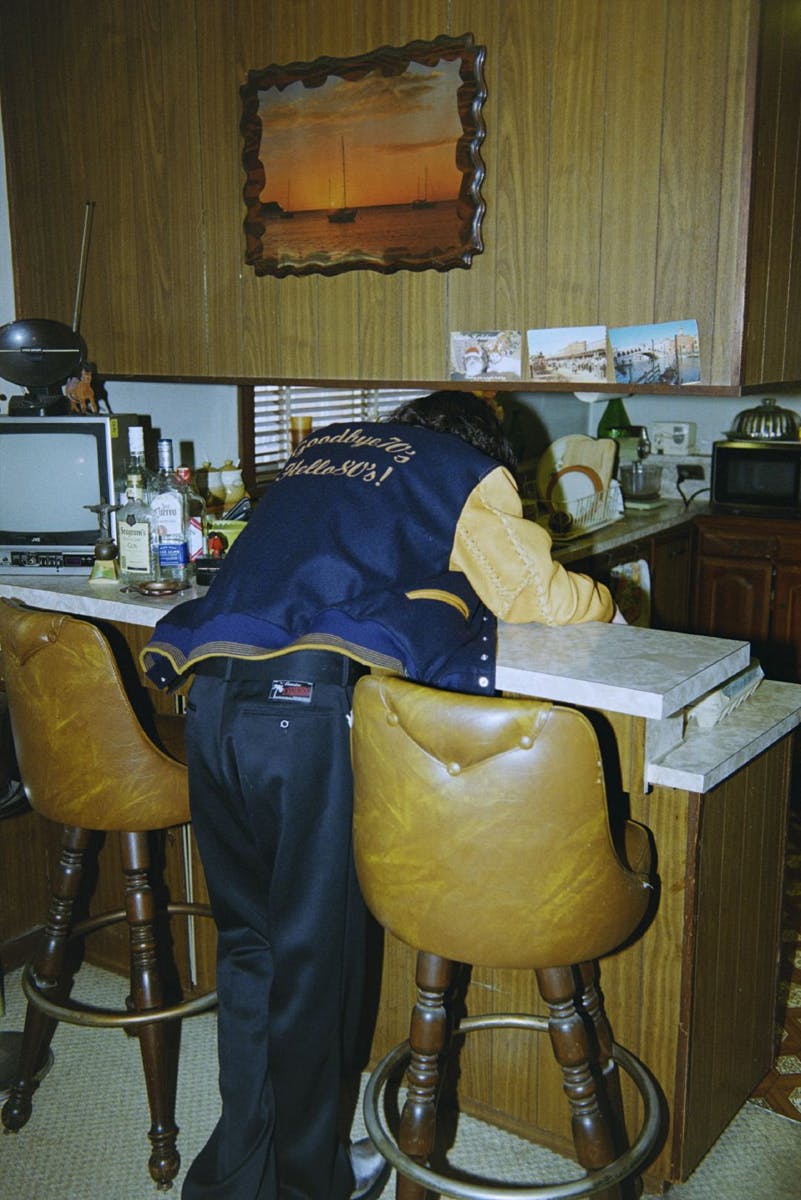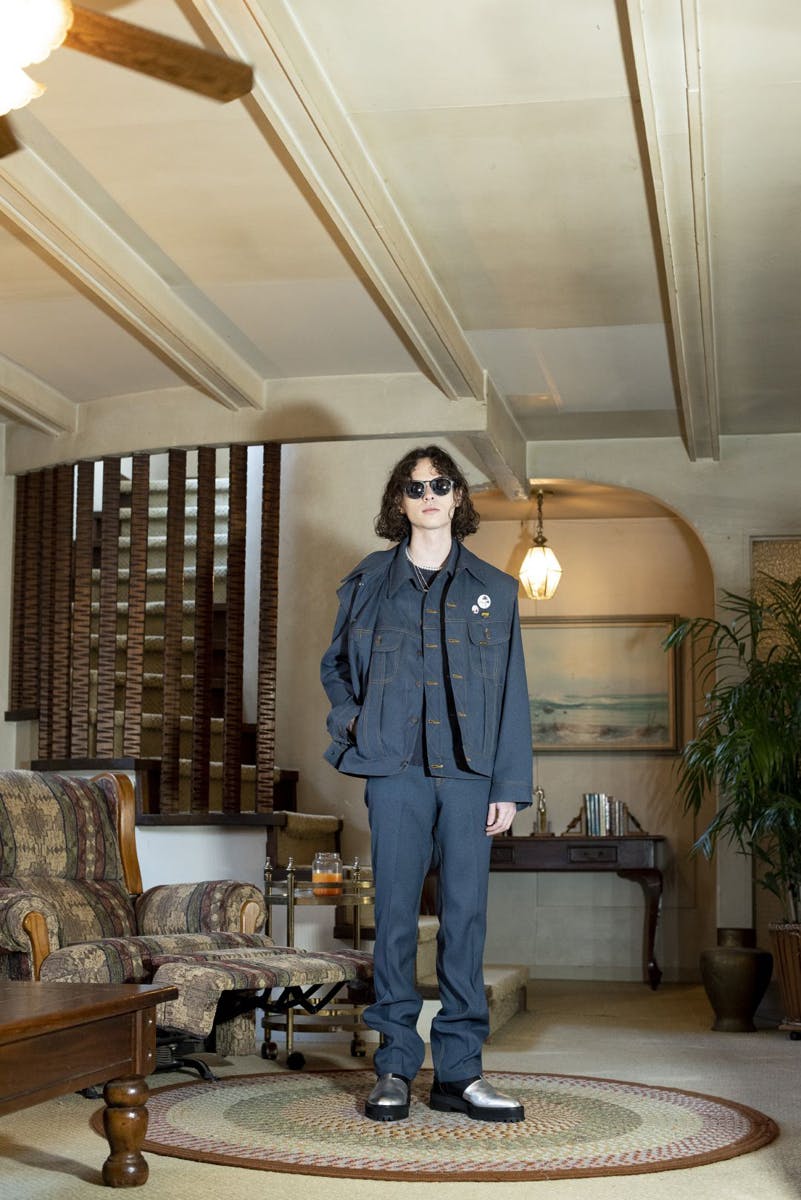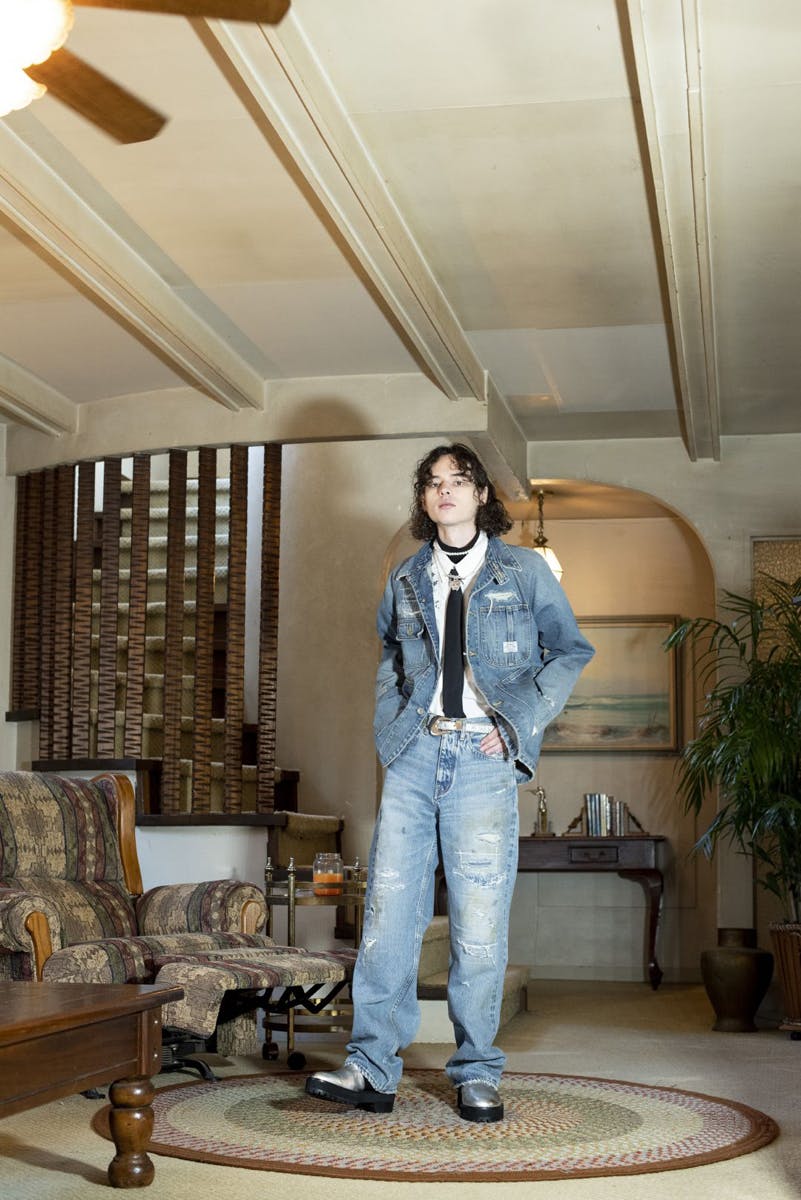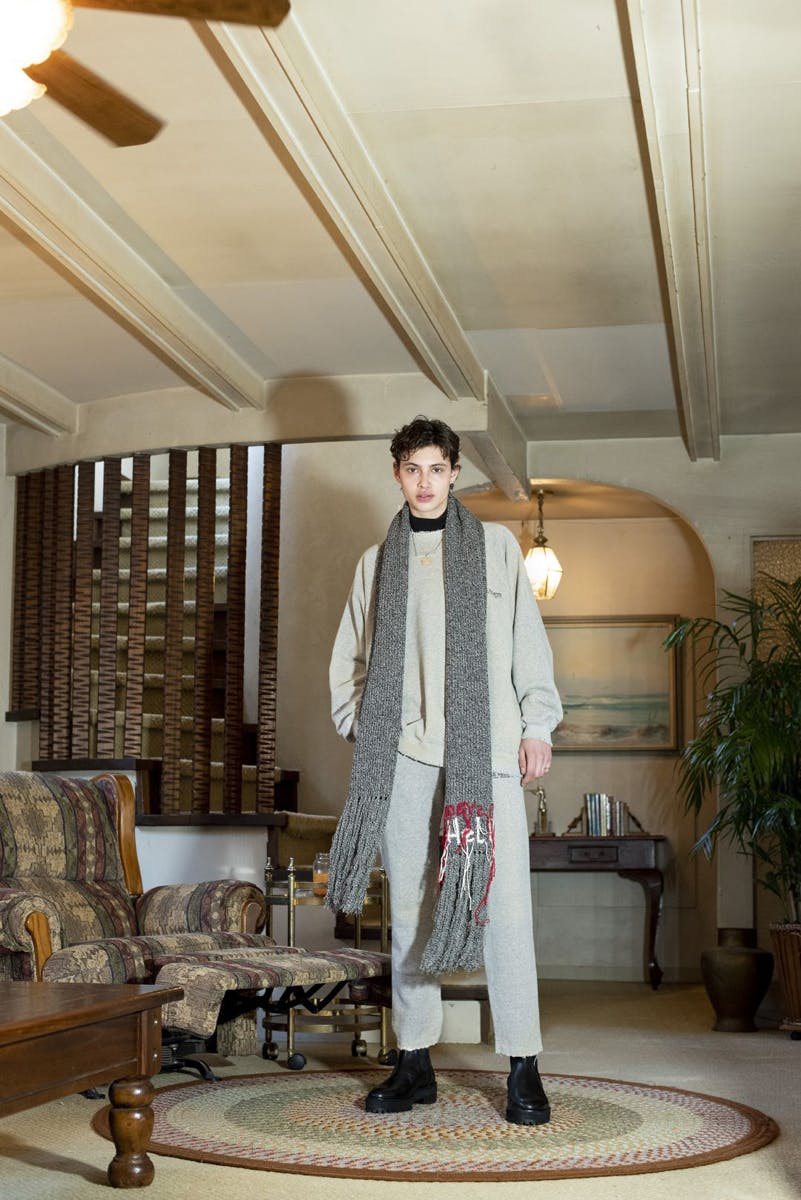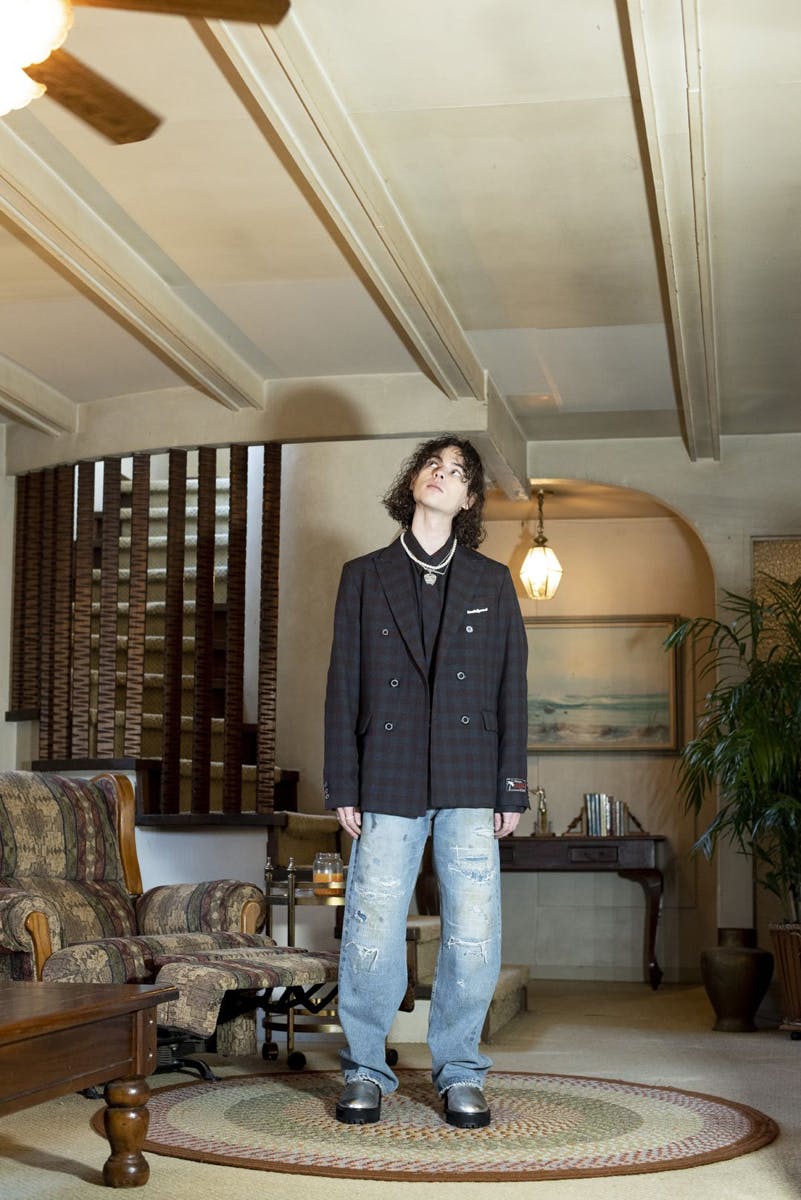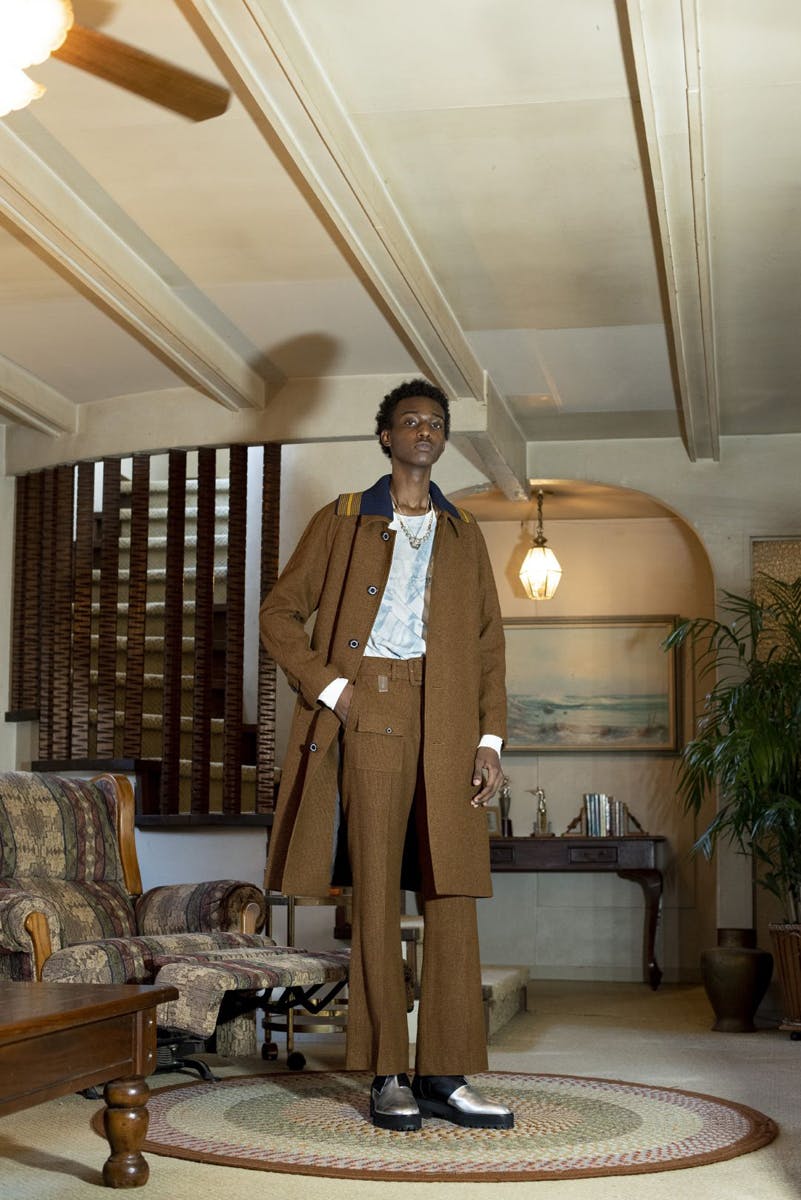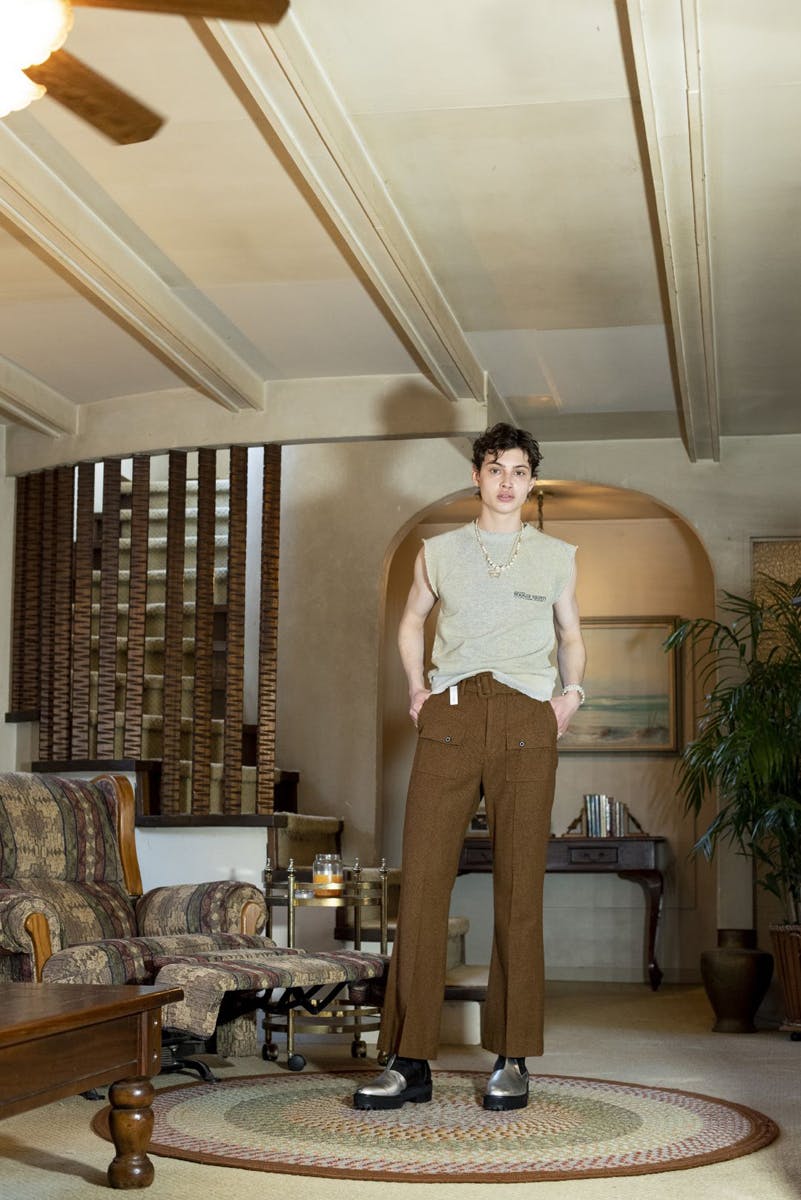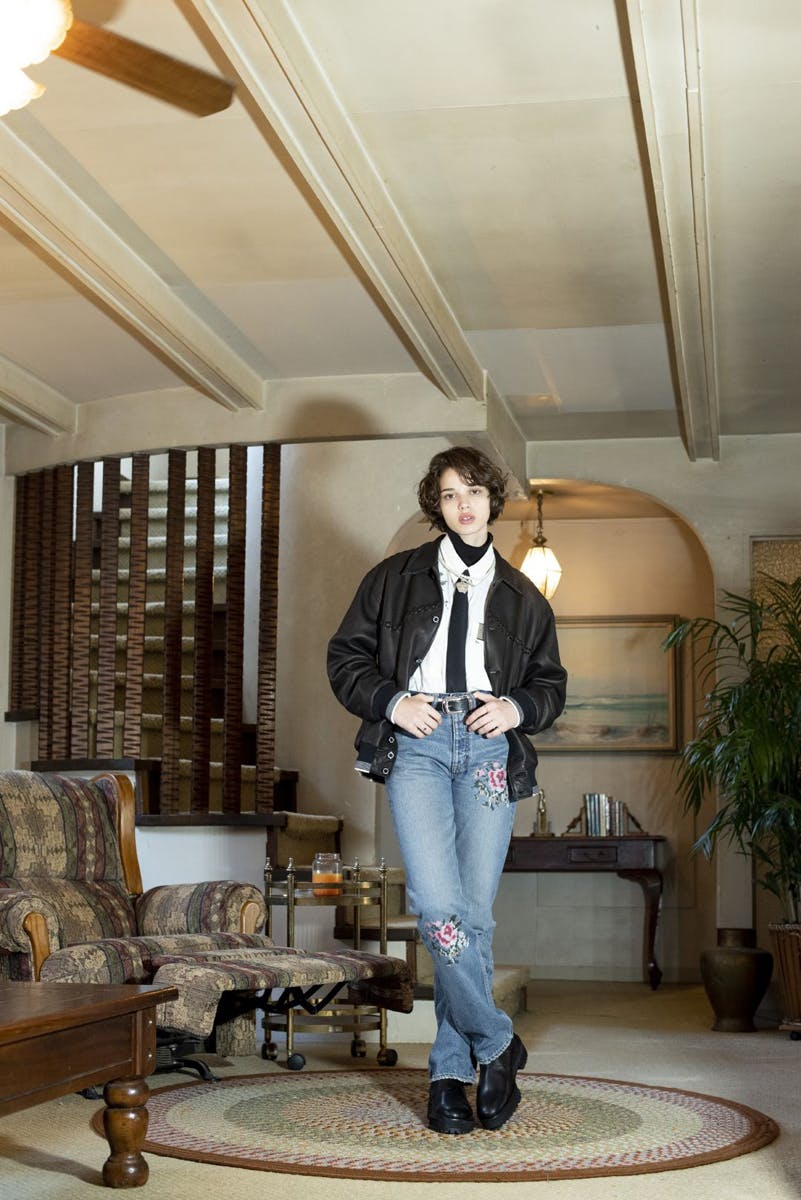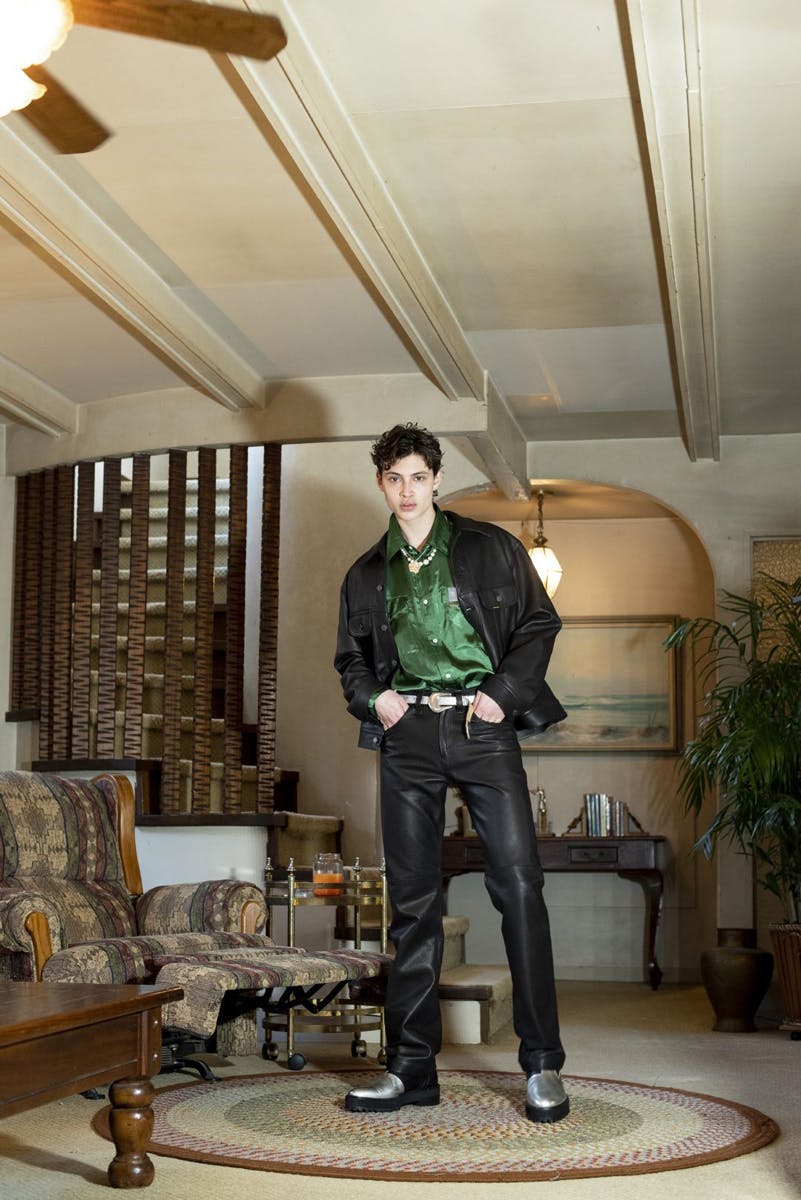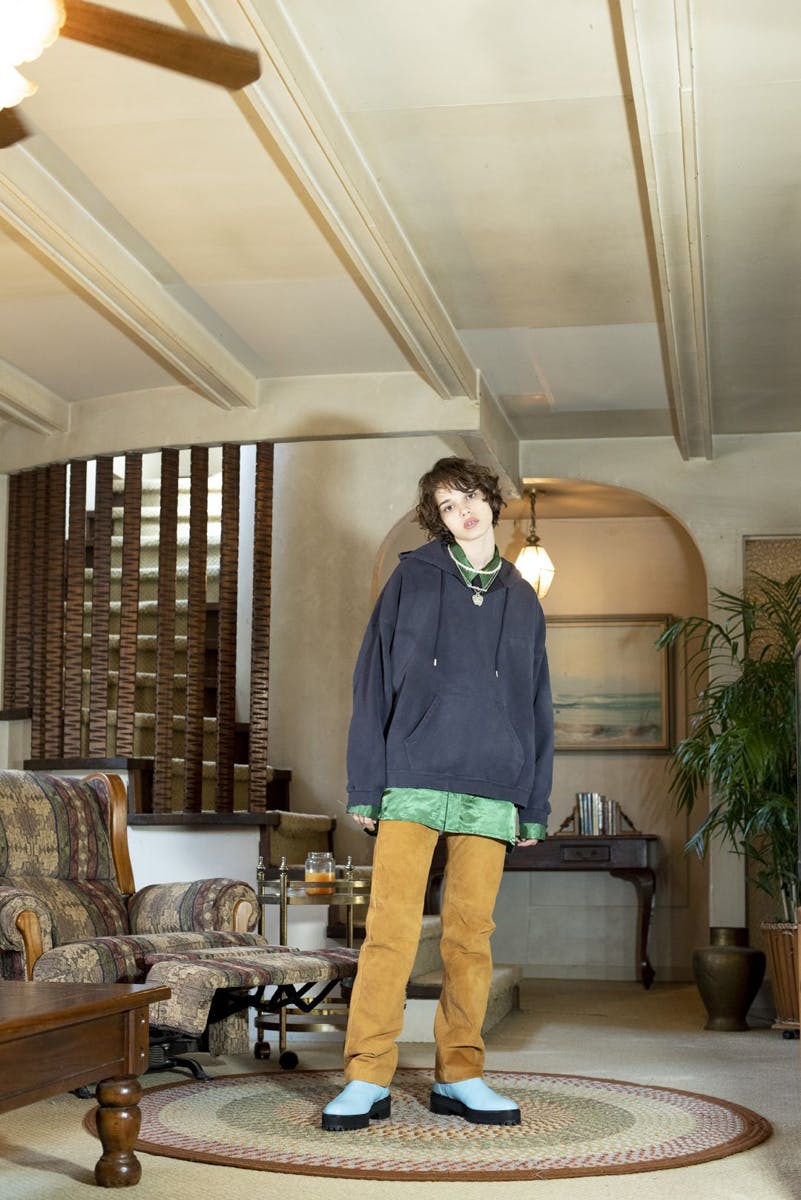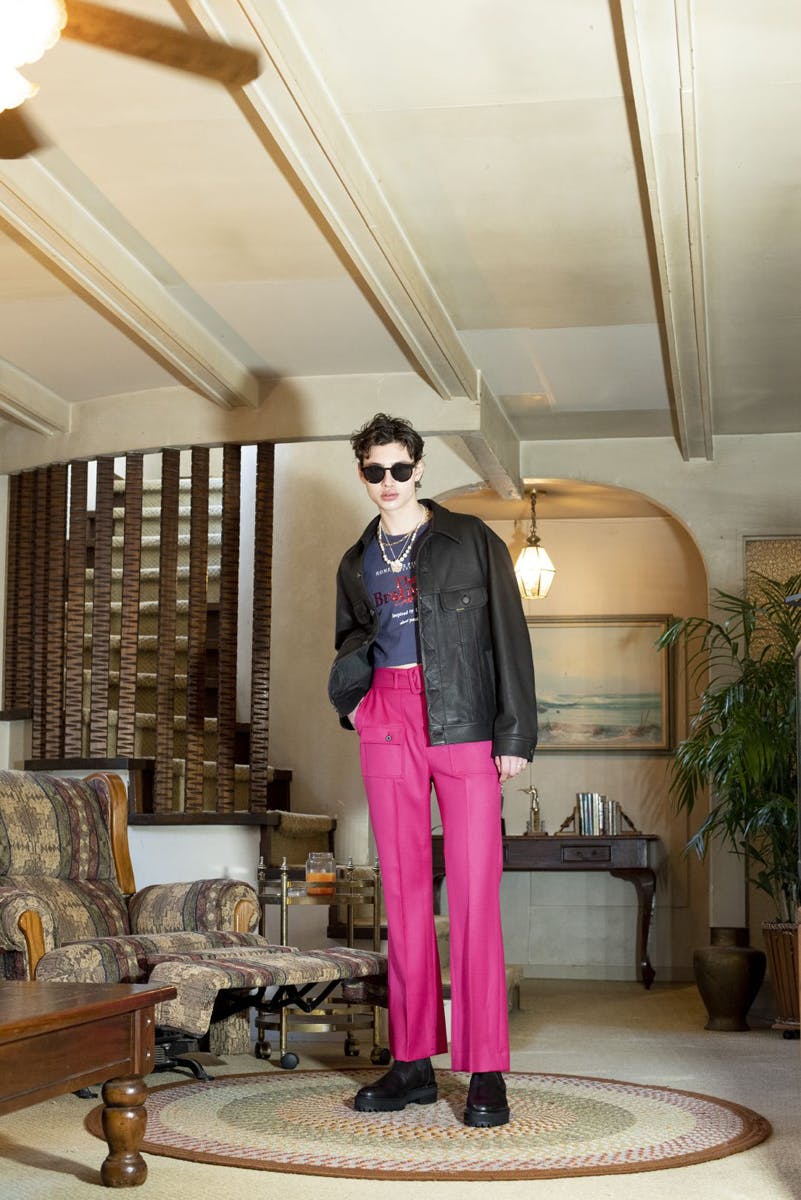 Brand: Dairiku
Season: FW21
Key Pieces: Statement pieces elevated by hands-on scribbling and distressing, like the oversized scarves and relaxed jeans. Hairy knitwear recreates 1980s layering pieces sans scratchy acrylic fabric, layered beneath washed-out chore coats or cheeky graphic T-shirts laden with all-too-obvious winks at film inspirations.
Release Date: Late Summer 2021
Buy: ARKNETS, DeepInside, Inc., Bora Bora
Editor's Notes: Dairiku Okamoto is deeply influenced by America's West Coast, a pretty conventional source of inspo for Japanese designers. However, Dairiku, his eponymous fashion brand, is especially gifted at creating a sum greater than its '70s and '80s Californian parts. Previous collections reshaped themes like Beach Party films and the New Hollywood movement. Fall/Winter 2021 returns to Tinseltown to channel the Brat Pack's proto-grunge style.
The Brat Pack comprised a clique of young actors that dominated the '80s, their on and off-screen style setting the decade's style. Here, Dairiku merges the casual looks with items directly inspired by the films' costumes. There are the oversized sweaters and varsity jackets of The Breakfast Club, the scruffy jeans seen in The Outsiders, even St. Elmo's Fire's preppy blazers. These aren't mere reproductions, of course, but references reworked with premium fabrication and oversized cuts.
Endless '80s nods abound — splashy three-piece suits are cut from lush wool or tough polyester (much softer than the starchy textiles of the '80s), imbued with flashy hues that match the can't-miss-'em sweaters and patterned shirting seen on many a red carpet premiere of the era. For days off, there are trim sweatsuits, creased workwear trousers, and cut-off sleeveless T-shirts, complete with thematic film verbiage that even includes an odd Boogie Nights shout-out.