FRONTPAGE is Highsnobiety's weekly online cover story exploring the people, moments, and ideas shaping culture today. For the latest edition of our series, we caught up with five-time NBA All-Star and rapper Damian Lillard to find out what exactly makes Dame Time tick. 
When Damien Lillard gets on the phone, as he did with me the Saturday before All-Star Weekend, he's calm. But it's the kind of calm that sounds like the crackling smolder of a recently doused chemical fire. Just the night before, in a heated game against the Utah Jazz, Lillard found himself with a chance to tie the game in the final seconds. Right after crossing the half-court line, he slipped through two defenders — like they had agreed on his safe passage — and, in three galloping steps, had put the ball on the glass for an equalizing lay-up. 
For the regulars watching at home, this is what has come to be called "Dame Time," a nearly paradoxical event where the unexpected, in Lillard's hands, becomes rote and expected; even perfunctory. It's a suspension of the normal order of operations on basketball courts, wherein Lillard shoots game-winning 30-footers that defiantly plop down through the net in a way that can shake one's grip on reality, or make you question your assumptions about the way things are, making you question whether you ever even knew how things were. 
Opposing teams tend to respond to Dame Time events the way Wall Street traders react to a merciless market crash — with stupefied and dazed stares off into the middle distance of absolutely nothing. And this season, Dame Time has come to encompass entire games, even weeks. In a six-game stretch starting earlier this month, Lillard has averaged 45 points per game, making 49 3-pointers while averaging 10 assists per game. It's the sort of thing only two other players have done in the last 20 years. (One of those players was Kobe Bryant, whose tragic death has left the entire league, and even the world outside of it, a bit wobbly.)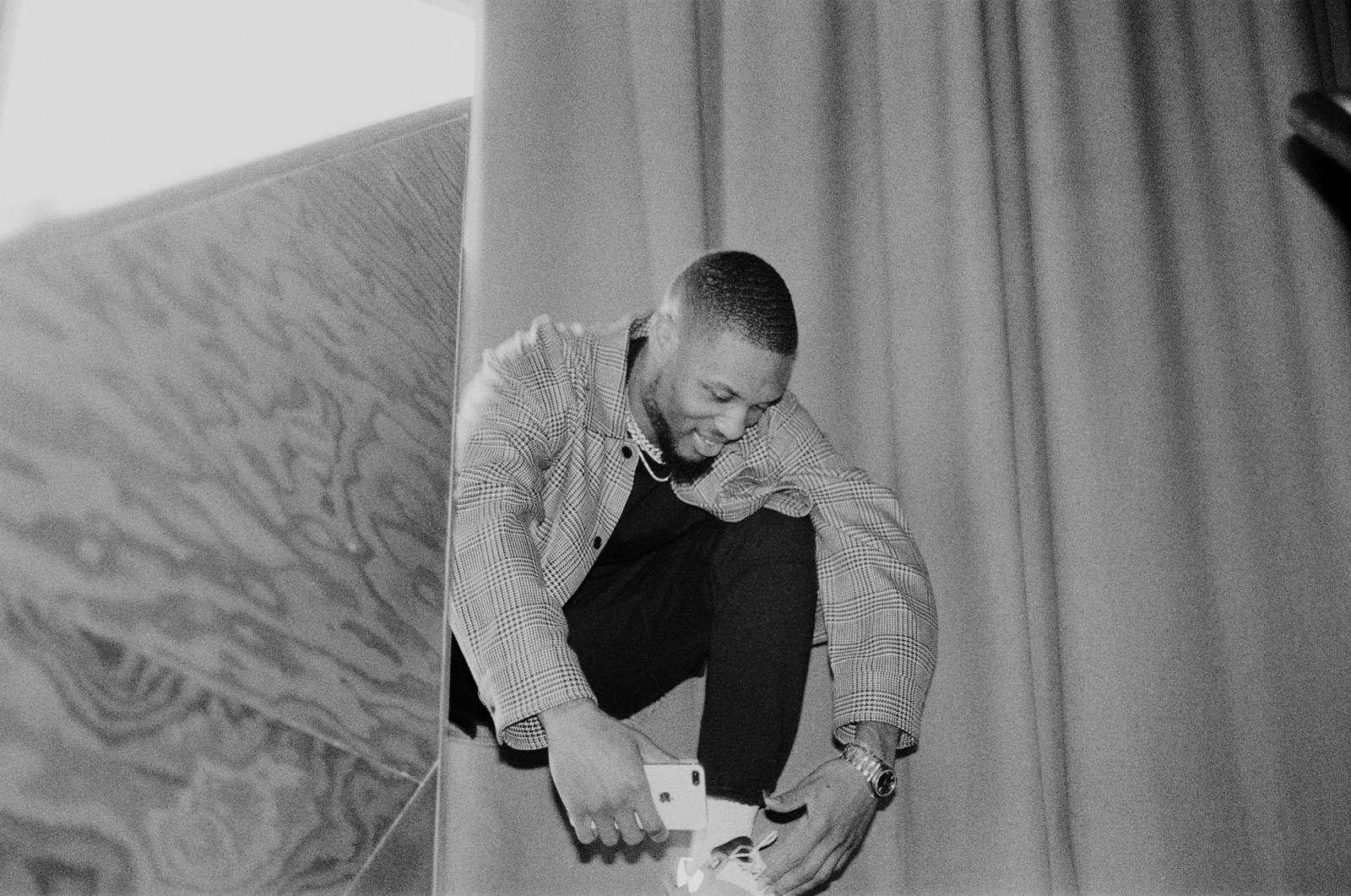 But on this particular night in Salt Lake City, with everyone anticipating the clockwork arrival of Dame Time, Utah's center, Rudy Gobert, stuck a wrench in the works. The 7-foot, 1-inch defender tracked Lillard down towards the basket, outstretched his body in a 70-degree angle, and put his fingertips on the ball, just enough to deflect it. To be sure — this is, per NBA rules, a thing you cannot do. You cannot touch the ball after it has touched the glass. But Gobert's caress went unnoticed by the three referees covering the court, bringing Dame Time to a less-than-satisfying conclusion. The Blazers lost the game — no easy thing for a team just four games out of the playoffs — and Lillard himself had to be restrained by a trio of coaches, as he loudly expressed his displeasure at the officials with an impressive string of four-letter expletives.
Hours after the game, Lillard responded to an NBA officiating report that took responsibility for a missed call with a tweet that said, "We don't wana [sic] hear this punk Ass shit." Was he worried about getting fined by the league for calling out the officials? No. "Plenty money," he responded to a Twitter user who posed a similar question. 
He's calm now, the morning after the Utah fiasco, but the smolder still seems to emit heat as we attempt to discuss the upcoming NBA All-Star Game in Chicago, which Lillard was expected to play in before having to pull out after suffering a mid-game groin strain days before the weekend kicked off. Despite the injury, he's still planning on taking the stage Saturday night under his Dame D.O.L.L.A. moniker in a performance that can't be missed.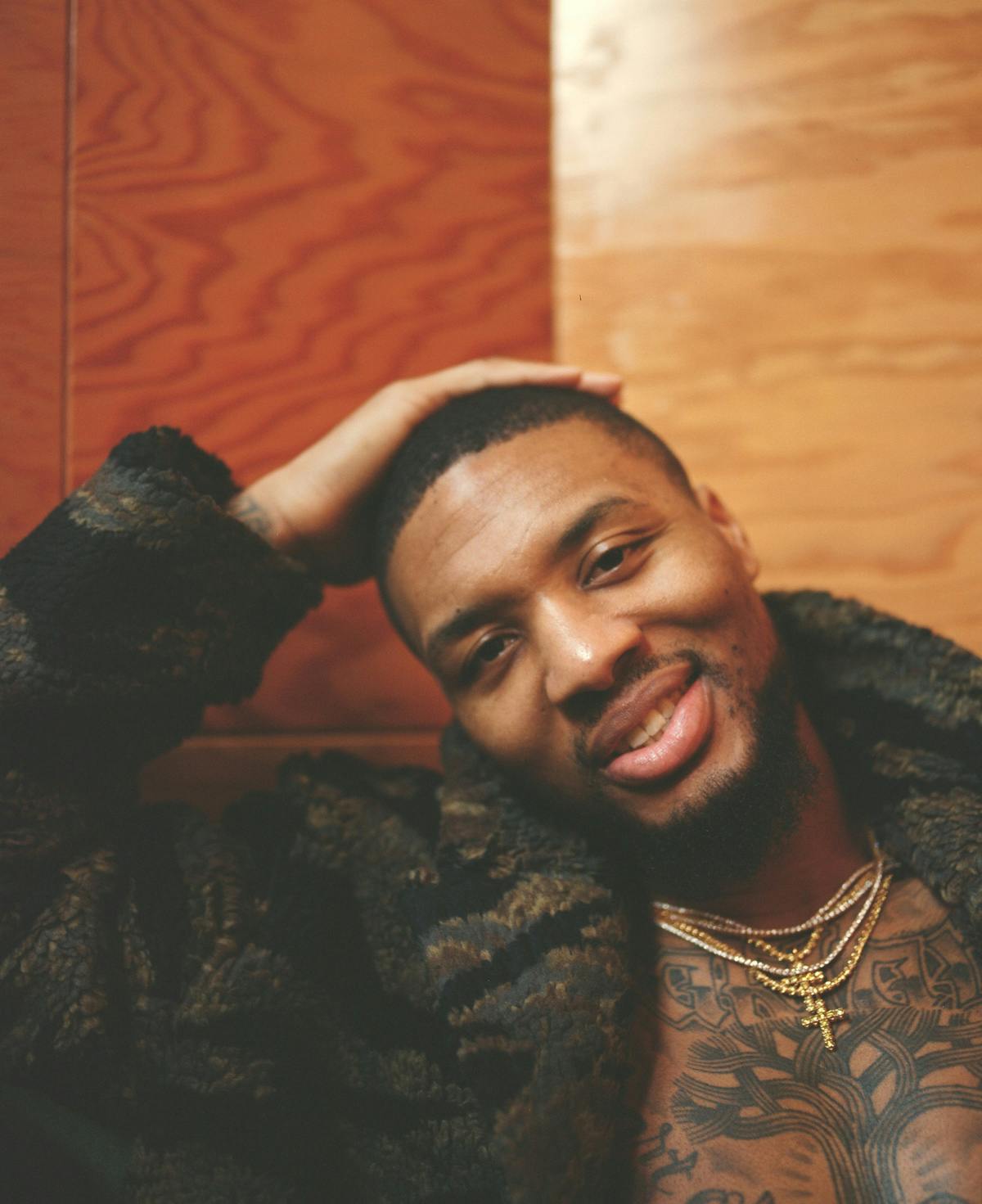 How are you feeling after last night?
Just trying to let it go, man.
What's your process for moving past bad calls like the one in Utah? 
I got another game tomorrow. I just gotta let it go. I was frustrated for many years. There's nothing you can do about it at this point.
You're always pretty outspoken about how things go down in the league, but it seems like you've hit a new level of directness this season.
Nah, I think I've always been pretty direct. I don't speak from a political position, I just speak my mind, whatever I see. People can take it however they want. I don't think it's anything different this year.
So, what is it that separates you from other players who are less willing to express their immediate opinions on controversial subjects? Are you less concerned with how things might play on social media, or with the brands you're involved with?
I just say what I think, and I believe what I say. I don't have a motive or nothing behind what I say. I just say what I see. That doesn't distract me from my partnerships or anything like that, because when I pick my partners, that brand represents something that I represent. Everything that we value falls in line together, so it doesn't really have an effect on that. It allows me to be who I am and say what I feel.
What's your opinion on players who resort to fake social media accounts? 
To each his own. That ain't my style, but that's what some people do.
You just prefer to take down trolls directly. 
When people say stuff, I just respond to whatever they say. If I feel like they say something that's legit, I just let it be. If I feel like they said something where they lack, let's say, knowledge on what they're speaking on, then I make that clear. I don't really care to make moves. I just do it so I can make my point to the person on the other end. 
You just announced that you'll be performing during All-Star Weekend. You've mostly kept your rap career separate from your NBA career, to date. Does performing for your fellow basketball players come with any added pressures?
Not really. I think it's going to be cool for them to be able to see me. I haven't really thought too much about it. I try to keep it separate. I don't want people to look at it as a basketball player rapping, or a rapper playing basketball. When I'm doing my music, just respect me being a rapper. And when I'm hooping, respect it as me hooping. Two different lanes, so don't mix it – that's my only thing. 
Do you ever play new tracks for your teammates? 
Yeah, I play stuff for them all the time.
And they give you feedback on your music? 
Always. They hear it and say what they think about it and just kind of leave it at that.
Who's the first guy you show something to?
Hassan [Whiteside], usually. He's the one always wanting to hear stuff. If I'm like, "Check out the music," he's usually there.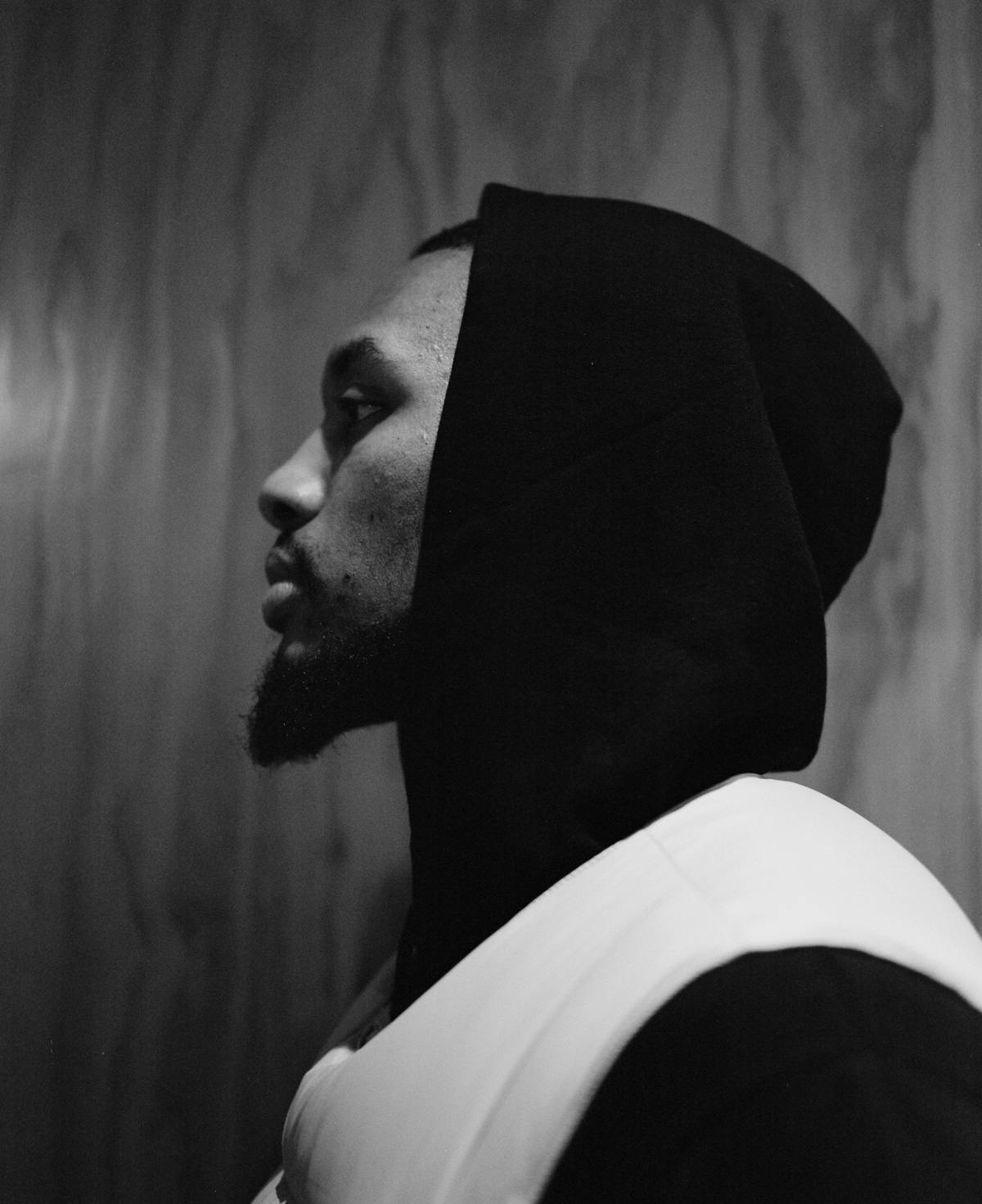 Are there other players in the league who have things going on outside of basketball that you keep an eye on? 
Nobody specific. I respect the fact that people are using this window in their athletic career, a strong platform, to do other things that interest them. I think it's the way it should be, especially in this era. 
You're in the three-point contest. You're a reserve in the All-Star Game. And, you're going to perform. Most players like the rest that comes with this weekend, but you've got a heavy load. 
It's just a good opportunity to take advantage of it, the music stuff. I can release some new content, new shoes, new merch. There's so much attention on the weekend. It's the perfect opportunity to take advantage of that. Being busy for one weekend, there's a lot that can come from that. 
Are you dropping new merch this weekend?
Possibly, possibly... 
[Soon after the interview, Lillard would announce his latest shoe for adidas: The Dame 6, a collaboration with Pusha T.]
So, after last night, do you think NBA refs give small-market teams bad calls more than major market teams? 
Not really. I don't think it's that big of a deal.
Do you think the amount of nationally televised games affects how teams and players are perceived by officials? Is this something players discuss ever?
There isn't much conversation about it. I think it's more of a thing on the Internet. I've been in the small market my whole life; I've used it to my advantage in a lot of ways.