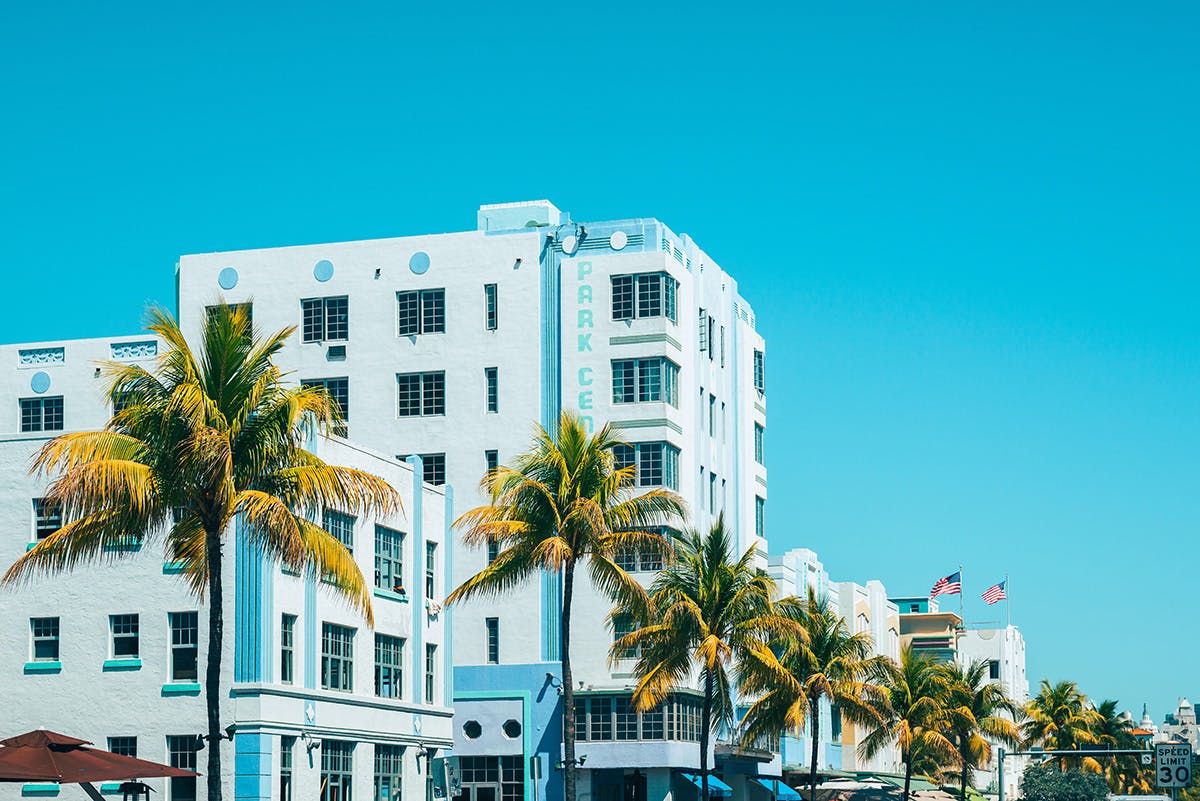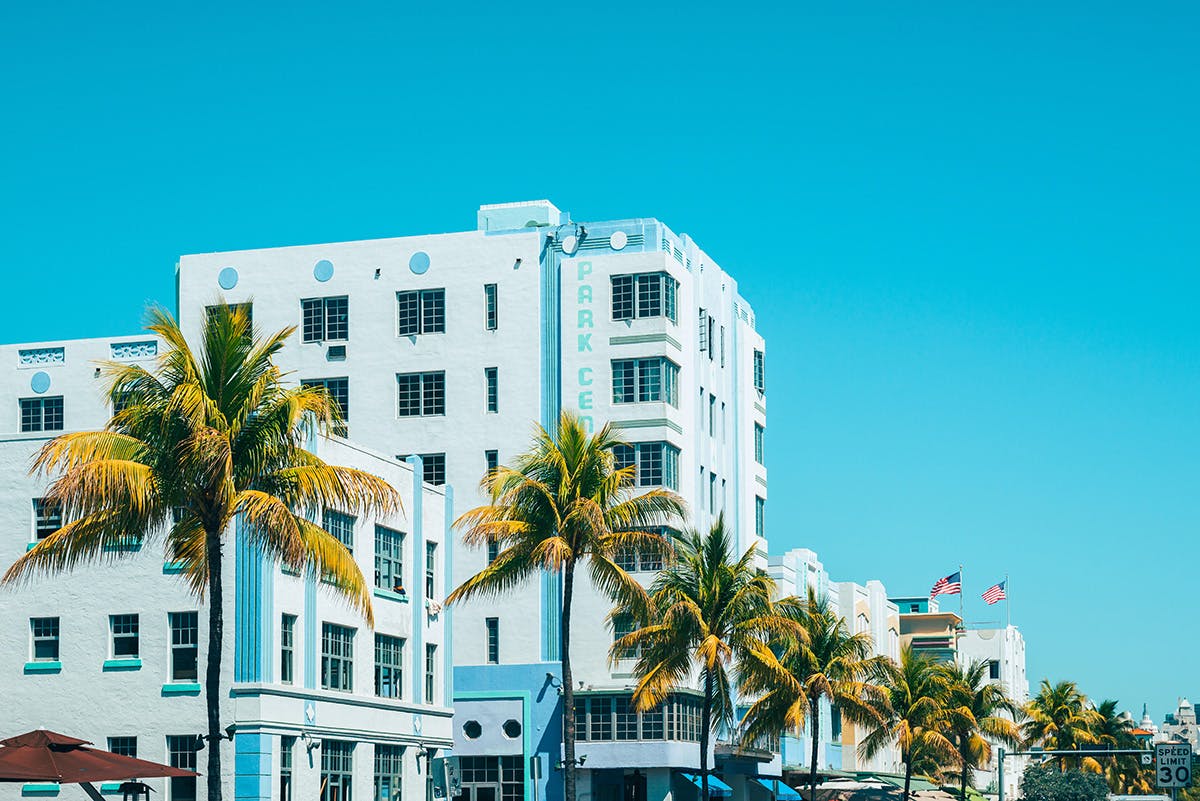 Experience this story and others in HIGHArt, a print magazine by Highsnobiety, available from retailers around the world and our online store.
Dan Graham loves to talk. Thankfully, more than half a century into a celebrated career making art, writing, and globe-spanning installations, he also has plenty to say. The 79-year-old started out writing articles on rock music and art, twisting the medium to produce artworks inside the magazines in which he published. These were numerological and typographic constructions that worked with the only "space" he could access, works including Homes for America (1966-67), which used the regimented columns of print media to comment on suburban uniformity.
In the years following his departure from the John Daniels Gallery in New York City, which he founded aged just 22, Graham produced work in multiple genres, including drawings, film, and puppet shows, though it is his sculptural "pavilions" for which he is best known. Often made from glazed or tinted glass, mirrors, and steel, Graham's pavilions, such as Two-Way Mirror Punched Steel Hedge Labyrinth in the Minneapolis Sculpture Garden, or Café Bravo at the KW Institute in Berlin, are often shaped like small buildings, giving them the quality of ghost architecture, both inspired by and critiquing an older generation of minimal and post-minimal artists including Sol LeWitt, Donald Judd, and Robert Smithson.
Dan Graham's first pavilions, he notes, sprang from the idea of combining bus shelters and telephone booths with Mies van der Rohe's Barcelona Pavilion. And yet there's something different about his approach. Where Judd or Smithson would go serious, Graham goes pop, using everyday cultural references to puncture bloated egos and the grand traditions of art and architecture. Like anybody with an interest in American pop culture, Florida has been a source of inspiration and exploration for Graham throughout his career. It's an interest that extends to his most recent work, Neo-Baroque Walkway (2019), inspired by architect Morris Lapidus' extravagant Miami Beach hotels.
Whether at work within the constraints of magazine layouts, or taking inspiration from the streets and scenes of Miami, Graham approaches every new site with an investigative journalist's eye. Who better, then, to offer his reflections ahead as we venture south for the HighArt Museum Shop in Miami, to see the city through the eyes of its biggest fan.
On early impressions:
"I remember a very bumpy flight alone to visit my grandparents in Florida. My grandfather was kind of a tough guy — but when I got there, I had the feeling they thought they were in paradise. There were flamingos. Coconuts would fall from the trees. My grandfather decided he really loved fishing. It was like they were reborn."
On TV:
"I guess Florida was introduced to me by television, by watching the hype that Arthur Godfrey had about Florida on his popular TV show. Mr. Godfrey often promoted the wonders of Florida as a place to live and retire. In fact, he not only promoted Miami, but also Hawaii on the same show. In particular I also loved the Morris Lapidus hotels, the 'Eden Rock,' and the 'Fontainebleau,' which I think are masterpieces. In fact, I know they had a huge influence on [the architect] Robert Venturi. I have done two important works in Miami Beach. One was the first performance of my rock 'n' roll puppet show Don't Trust Anyone Over 30 at the Miami Basel art fair. The second important work was my Morris' small pavilion, which was initiated by the architect Herzog & de Meuron, who wanted a Dan Graham work in front of their high-end shopping edifice."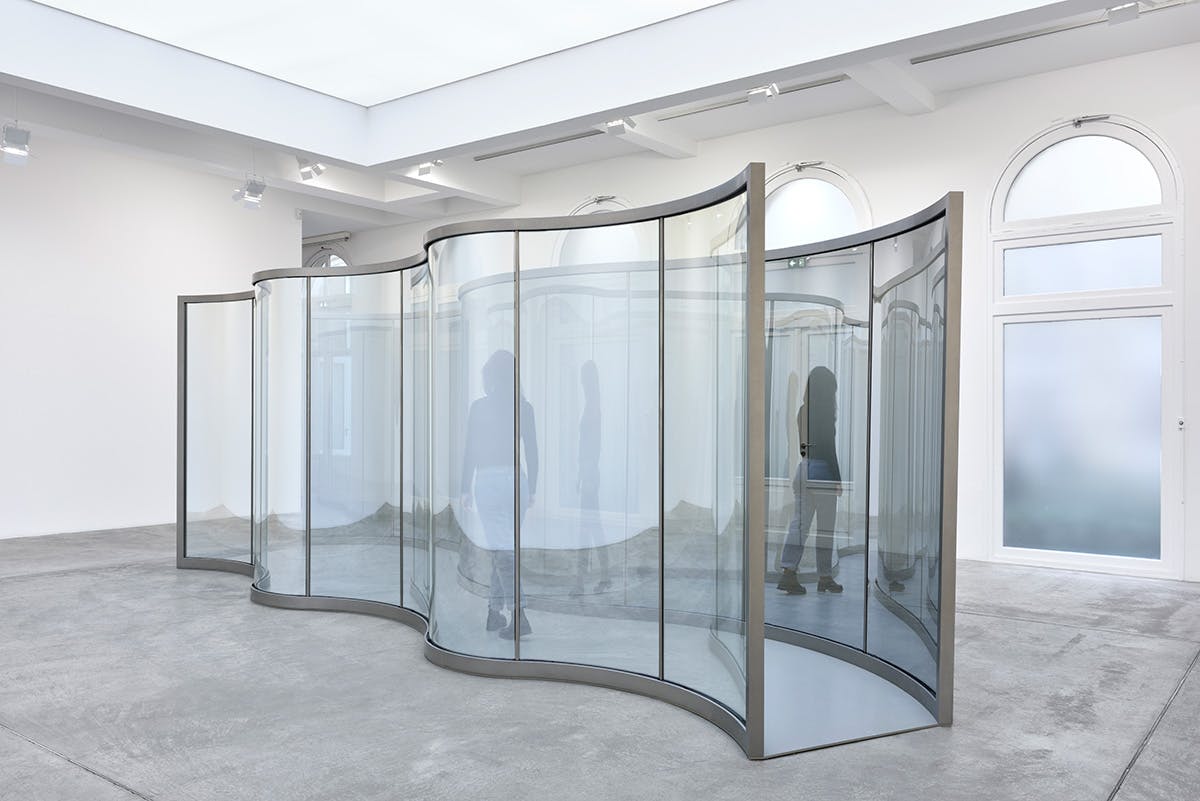 On hotels:
"I'm still influenced by the interiors of the Morris Lapidus hotels that were done in an ersatz version of European Rococo combined with high Baroque church interiors. A good example is the Neo-Baroque Walkway, which was shown at Marian Goodman Gallery in Paris in 2019. It came about because the hotel developer Paddy Kennedy, who buys old hotels in the Cannes area and fixes up the lobbies in a kind of fake-neo-Baroque style, asked me to do an entranceway for one of his hotels. In general, lots of my art involves a parody, or is making fun of serious and classical European architecture. This is what I tried to do with the Neo-Baroque Walkway. I first saw the interiors of the Lapidus hotels when the producer of the rock 'n' roll puppet show took me to see them to see if I could possibly stage the performance there."
On the rock 'n' roll puppet show:
"It's basically a puppet show that depicts the time when the hippies — around the time of the first Neil Young album — moved to the country. This was around 1970. My idea was, I thought perhaps grandparents or older parents could take their children or grandchildren to see a re-enactment of this period. As part of the show there was a live punk band performing the music related to the storyline. I think at the moment there is an interest in period pieces, one example being Once Upon a Time... in Hollywood by Tarantino."
On Florida today:
"I think Florida represents a 1950s dream. I like many other parts of Florida besides Miami — for example, Hollywood, which is halfway between Fort Lauderdale and Miami Beach. I also know Gainesville, because I have a friend who is teaching there, at the University of Florida. There are too many alligators there, and they are not in the water but up in the grass, which is very upsetting. Harry Crews, the pulp fiction writer, taught there. Both Bo Diddley and Tom Petty were based in Gainesville. One thing is sad: The swamps are being eradicated, which is why the manatees are dying while the alligators are still around. I love Florida, I love the architecture and the seafood. It's pure '50s. And at one point I thought I was a '60s person, but now I know that I'm a '50s person, which is the time when I was a teenager and watched many of the classic TV programs of that time."
On cars:
"Miami Beach is a place which still has car culture in the same way as Los Angeles. So you have this landscape of signs that you see when driving in a car, just as Los Angeles. I really think Miami influenced Venturi much more than Las Vegas in this way. In the '50s, Elvis and Chuck Berry both did songs about Cadillacs. Elvis had his Cadillac and Chuck Berry had a classical song called 'Maybellene' about how his car couldn't keep up with the fast Cadillac of his former girlfriend. Fifties culture was a car culture, and I think the reminiscence of that is still in Florida. In many ways, Florida precedes Las Vegas. I think Las Vegas is basically a copy of '50s Miami."
On recent trips:
"Last time I was there, I did a small lecture in an art school, based in the Haitian community. An ex-student of John Miller was briefly the chief curator at a small museum. He asked me to come by and screen a film I made for the Westkunst exhibition. We flew out of Fort Lauderdale Airport instead of Miami, so I experienced there was another part of Florida that's basically lower-middle-class people, just like the people I grew up with in New Jersey."
On wildlife:
"I took a boat trip where you can see manatees, and also some dangerous species, and I noticed that the everglades has lost its spirit, which is very sad. I used to love the idea of seeing coconuts falling from trees and almost hitting other people. A lot of coconut trees have now been destroyed by hurricanes. Also, now, I don't see any flamingos, either. So I guess it's ecologically challenged. I wonder how it is with the fishing areas, but I'm not a fisherman and I have no idea about the deep sea."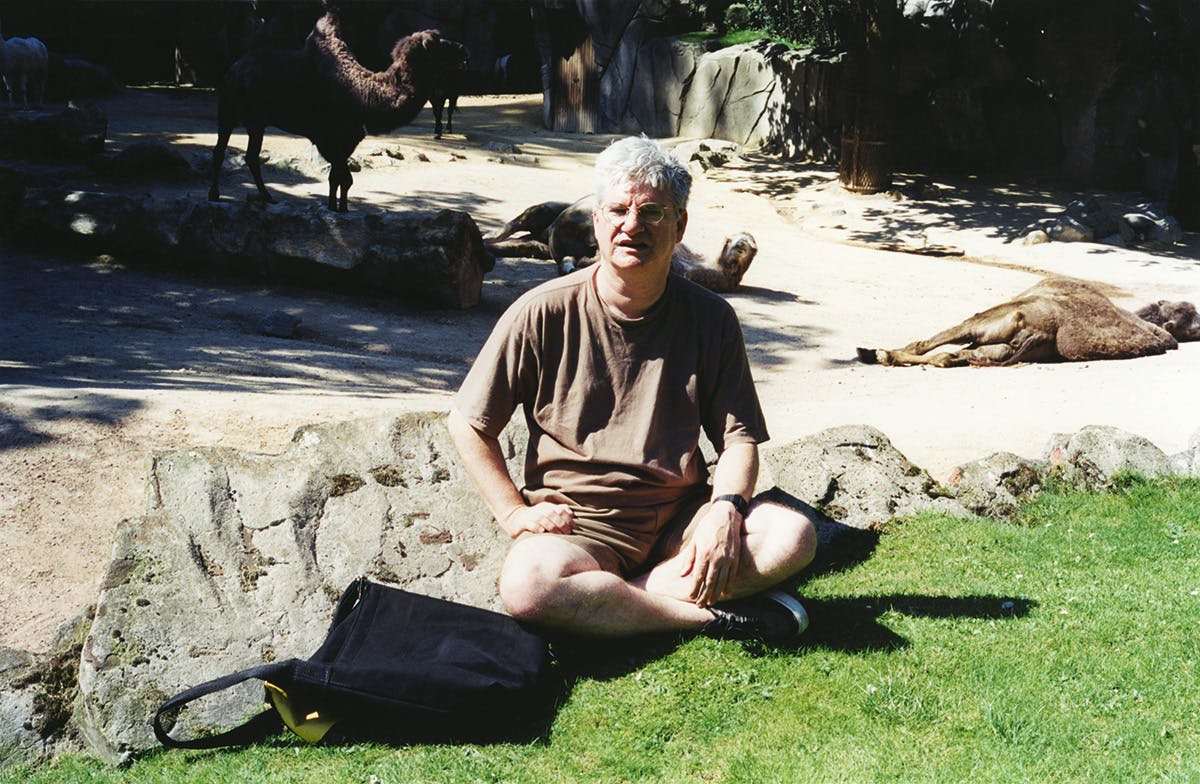 On dining:
"Well, there's a great fish restaurant close to the beach, on Collins Avenue. I always go there when I am in Miami, even though it's slightly overpriced. It's also very hard to find a really good restaurant in Miami Beach. I prefer these smaller restaurants in Miami, in Calle Ocho. When I go to the Basel art fair, I pretend to be a major collector of small-ish works, as I like the feeling of being a collector among other collectors."
On Miami's future:
"It's become the capital of South American banking. And there's also been lots of immigration there, especially the influence of Haitians and Mexicans. As I spent a lot of time in Canada, I know that Canadians like to go to Tampa, and not Miami. I also know that many famous older artists have large boats in Sarasota, and it's a very different culture there."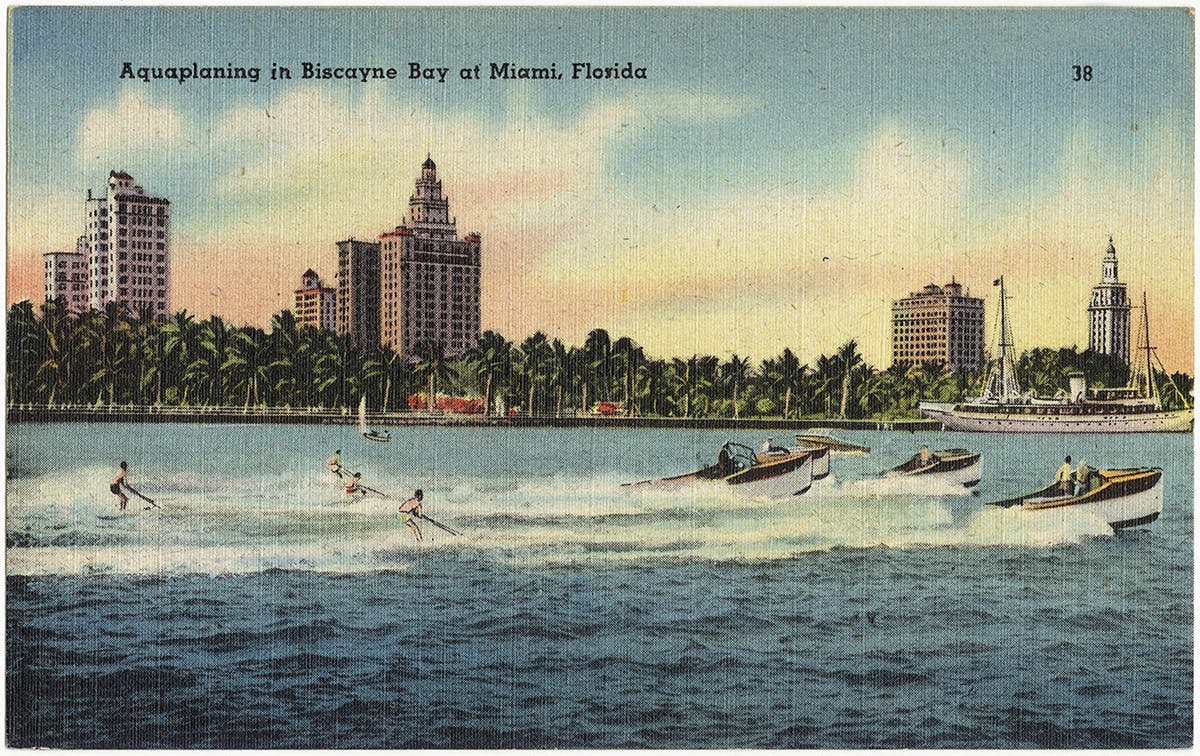 On the other Hollywood:
"Almost by accident, I have discovered Hollywood, Florida, which is a very unappreciated small city with many Russian immigrants. What I appreciate about Hollywood is that it's very typically '50s with its logical rows of Leviton towns that developers have sold to lower-middle-class people or retirees. I mentioned in my Homes for America article Cape Coral, which is located in an area very near to Hollywood in the center of Florida."
Head here to get a copy of HIGHArt, a magazine by Highsnobiety.