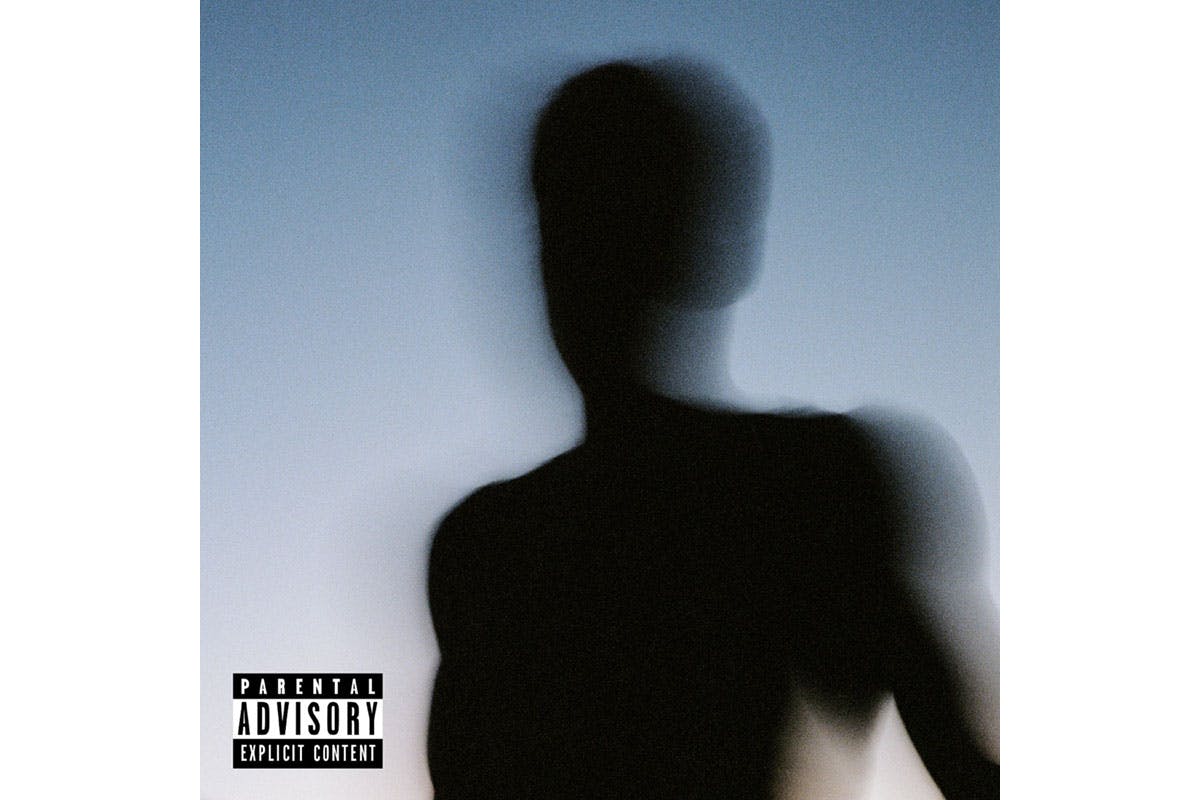 3.0/5.0
It's been an interesting year for Canadian R&B star Daniel Caesar, one that has been riddled with more controversy than actual music-making. First there was the moment he was called "very gay" by legendary comedian (and very stoned) Dave Chappelle while the two were guests on John Mayer's Current Mood show. The pair's subsequent argument, recorded live on Instagram, was a cringe thing to sit through. Then there were his comments supporting divisive industry insider YesJulz, an influencer who has spurned outrage due to her 'blaccent', in addition to being seen in T-shirts that have the N-word written on them. Caesar passionately defended her but was later forced to apologize after calling black people "too sensitive" and insinuating that a victim mentality prevents many of them from making money.
It would be a stretch to assume this hasn't flattened the buzz around his second studio album, CASE STUDY 01, which arrives with a more of a whimper than a bang — a real shame given how brilliant his 2017 debut Freudian, an intricate soul record that found the beauty in both falling in and out of love, remains. Yet in the fickle world of music, artists can get away with saying just about anything so long as the songs are good; something the talented Caesar will be acutely aware of.
It's fair to say this isn't a record that will blow you away enough to consider forgetting Caesar's recent spate of problematic behavior. The first half of CASE STUDY 01 is wildly inventive, filled with sexy slow jams and funky introspection, but the second half is indulgent verging on the pretentious, and proof Caesar is still far from the finished product.
The creative way Caesar switches from a high to low falsetto on the funky "ENTROPY" is a reminder of his boundless vocal talent. Meanwhile, Brandy duet "LOVE AGAIN" will take you right back to the slow jams of the '90s. The pair's chemistry is really fun to sit through, and it's destined to become a hit single. "FRONTAL LOBE MUZIK" (on which Pharrell provides backing vocals) is a sizzling slice of summer, and the synths that kick in will give you that same transcendent feeling of hearing Kool & the Gang's "Summer Madness" on a deckchair in August. The track is also the closest Caesar comes to underdog relatability on the project, as he croons: "Used to steal all my groceries/ now I get to the racks."
I say this because there's a misogynist tone to a lot of the other lyrics here, with Caesar unconvincingly playing the role of the gangster heartbreaker. Lyrics such as "It's you baby girl I'm trying to breed/ I'm not a monster/ I'm just a man with needs" on "CYANIDE" border on chauvinism. It's weird hearing a singer who was once so empathetic to women suddenly sounding so dismissive of them — it's almost as if he's doing absolutely everything he can to convince Chappelle that he's straight, with a lot of the sex talk here, which includes making love to a woman on a piano ("OPEN UP"), feeling clichéd at best, reminiscent of even more unsavory hallmarks of the genre at worst.
The second half of the album takes on a much more experimental, psychedelic tone, but Caesar is at his best when he's having fun and not overthinking it, with a lot of these latter tracks sounding like a discount store version of far edgier artists such as Moses Sumney and Frank Ocean. "SUPERPOSITION" is incredibly indulgent, with its attempts at being philosophical (at one point, Caesar, without a hint of irony, sings the lyrics: "Life's all about contradiction/ Yin and yang/ Fluidity and things") sounding like it was inspired by the inside of a fortune cookie. The minimalist guitar of "RESTORE THE FEELING" also isn't nearly as interesting as Caesar clearly thinks it is, with the song feeling muddled and undercooked.
Perhaps the most telling track on the album is "COMPLEXITIES," a drugged out diary entry that sounds more like a demo than anything fully formed. Descending into hopelessness, Caesar sings: "I don't give a damn because it doesn't make a difference" - bars that inevitably provide an insight into his current world view. If Caesar starts to offer more by album number three, he could yet consolidate his obvious talent into something enduring, but if it's another record created just for the sake of it, then many of the people who once believed in Caesar might feel like it's time to move on.
There's nothing truly terrible here, but - beyond Brandy rolling back the years - there's nothing that will make you reach for the replay button either. It's okay, but after the year Caesar has had, okay just won't do.
Listen to Daniel Caesar's 'CASE STUDY 01' here. For more of our album reviews, head here.