Under the Radar is Highsnobiety's weekly celebration of upcoming talent. Each week, we're spotlighting an emerging brand that's bringing something new to the worlds of streetwear and fashion. 
Daniel W. Fletcher's eponymous label has worked its way up the ranks of the fashion world since debuting in 2015. A standout graduate collection at Central Saint Martins in London led to an LVMH Prize nomination in 2017, and now the label has joined the London Fashion Week circuit, with its SS19 show in June the brand's runway debut.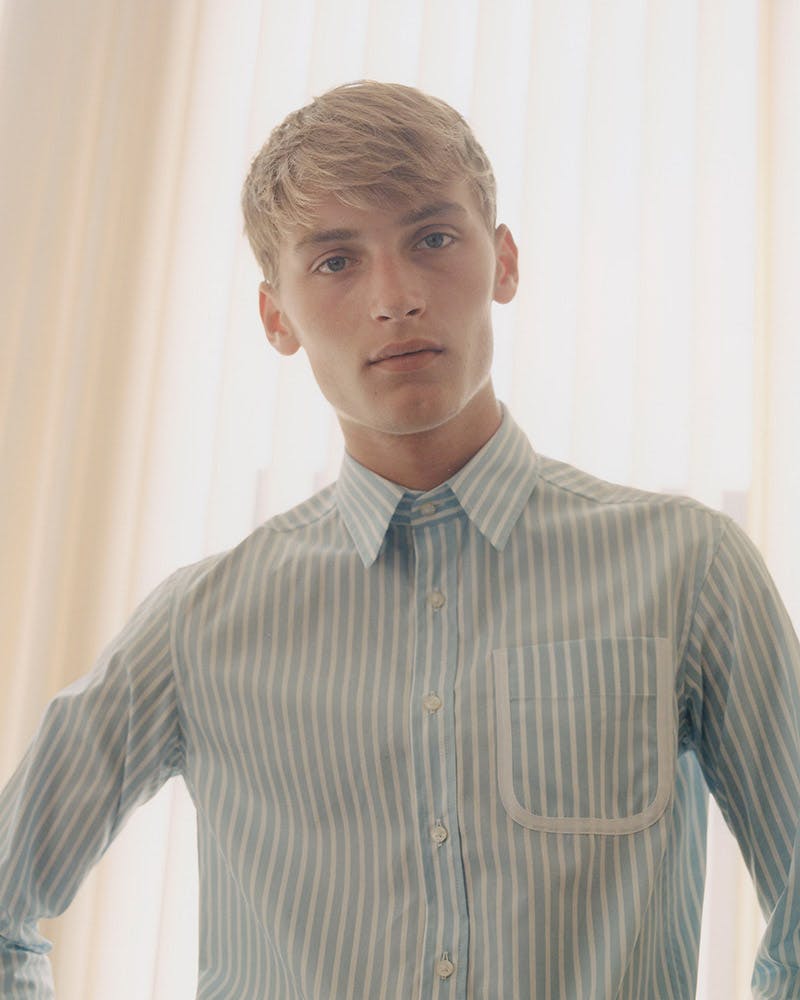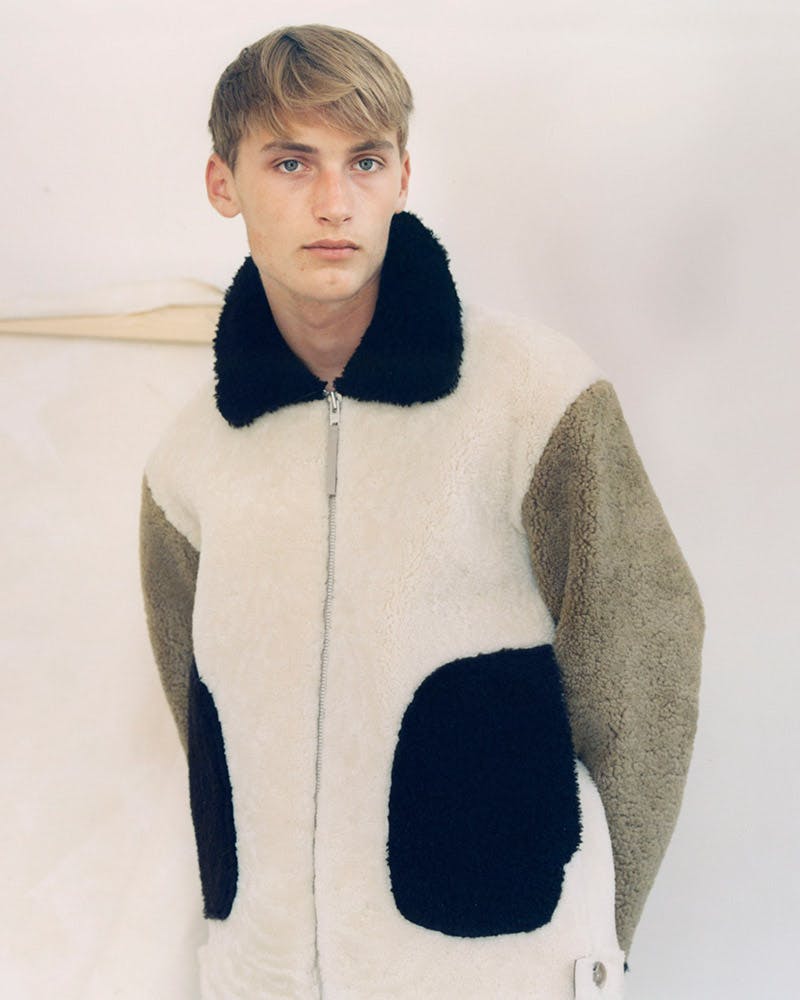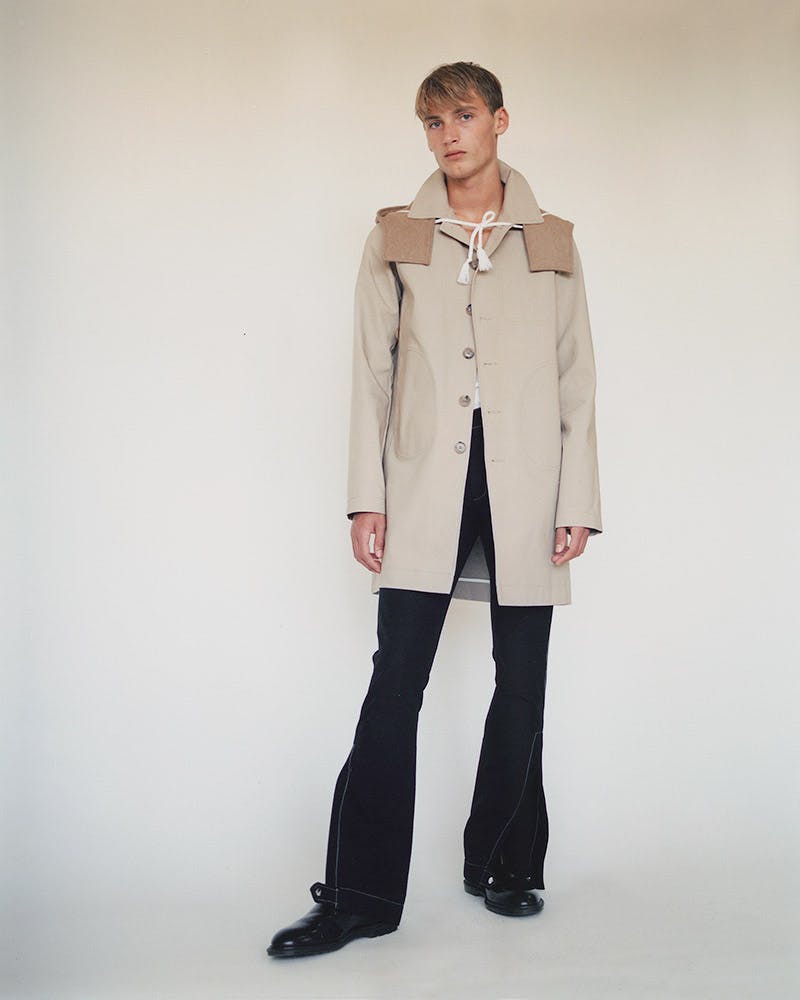 Rewind to the inaugural SS16 capsule, where Daniel W. Fletcher's first offering, "Peckham Pony Club" — a comment on the gentrification of South London through silk shirts, literal "RENT" caps, and shearling jackets — laid bare the brand's DNA: personal, political, and wearable, and all informed by British heritage and traditional menswear.
FW16 added to those codes of British heritage with an "English Schoolboys" collection of pajama-esque shirting, gym shorts, sweaters, and luxury track pants that brought a nostalgia for halcyon schooldays. It also offered more traditional forms of menswear that were somewhat lacking in an encroaching luxury streetwear bubble that was being inflated by other London designers.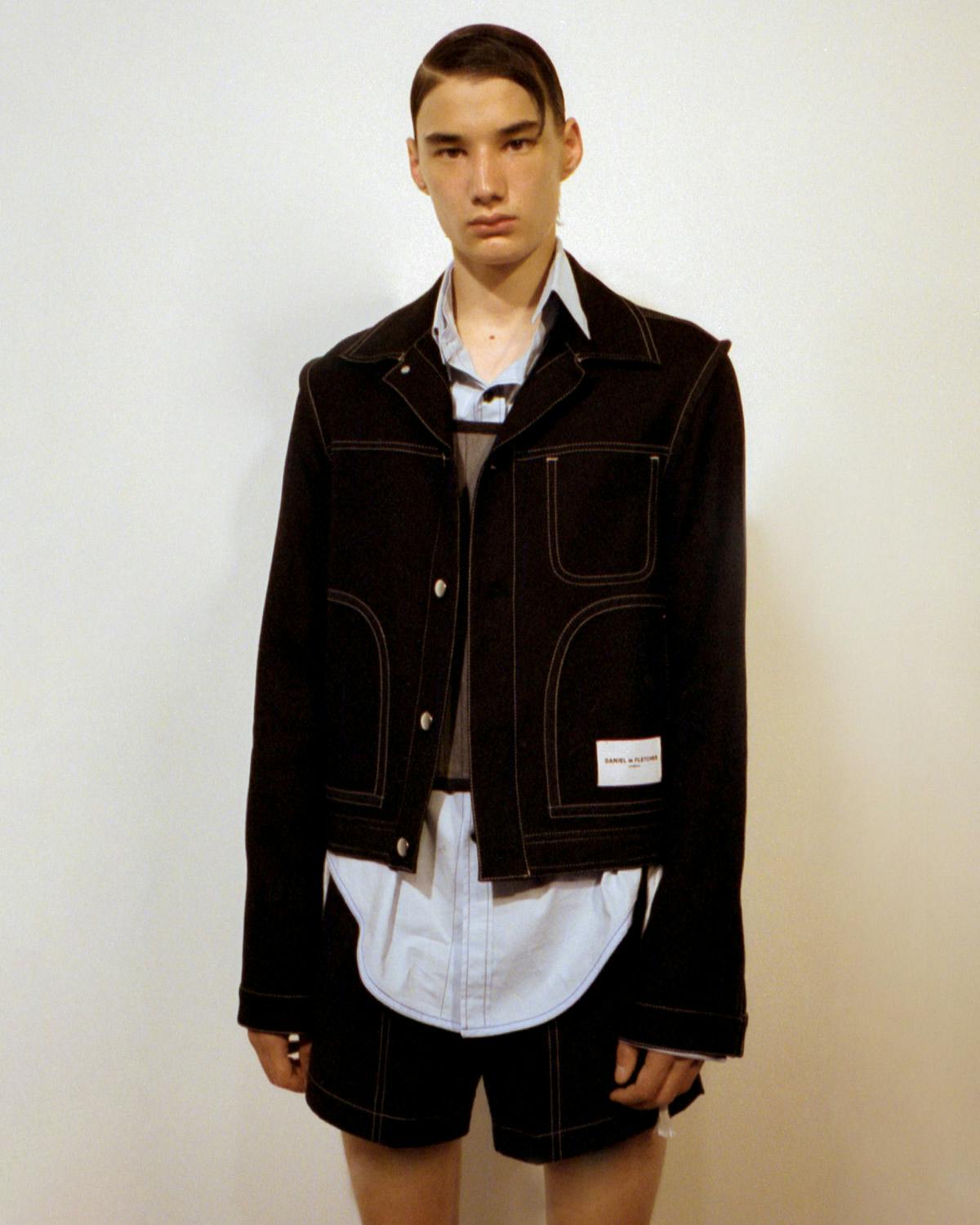 The next collection coincided with the political shitstorm that was the impending Brexit referendum. Fletcher staged an off-schedule show outside the official London Fashion Week venue featuring models in his SS17 collection of striped polos and fleece gilets emblazoned with the word "STAY." The demonstration even made it into The New York Times in a feature about the British fashion world's attitude to a possible departure from the European Union.
The growth of the brand has led to it being stocked internationally at Opening Ceremony in New York and BEAMS in Tokyo, yet Daniel W. Fletcher's upcoming SS19 collection is a meta-comment on the stresses of running a business.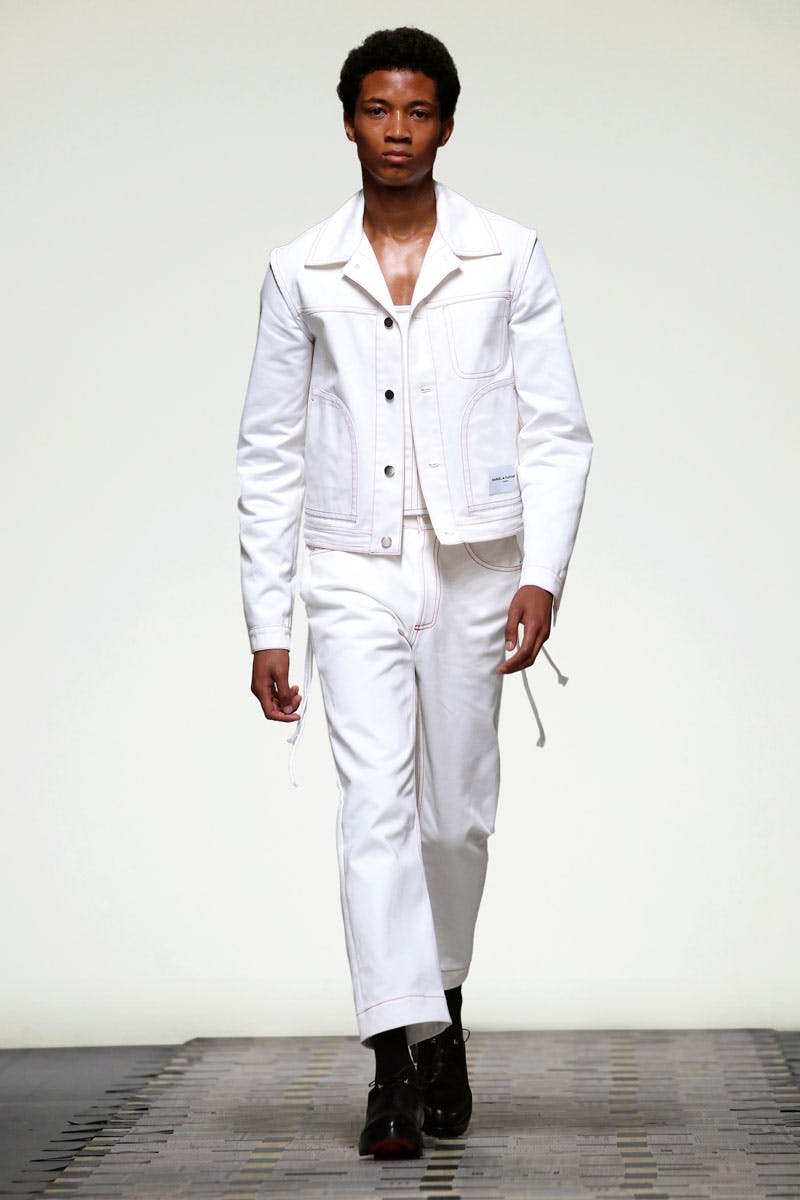 When we speak to Fletcher, he tells us his life at the moment is "meeting after meeting after meeting." The pressure of maintaining a successful brand in 2018 has been translated into clothes that appear to come apart at the seams, with long rope-like extensions, split-hem trousers, and, for a complete juxtaposition, tightly bonded leather vests.
"For SS19, it's quite businesslike," Fletcher says. "But then again, it's kind of off the rails. There's an American Psycho vibe about it, and that came from having spent the last couple of years trying to build a business and seeing how that's affected my creativity and the pressures on young people to fit into this fast-moving world. I feel like I've just become this crazy businessman."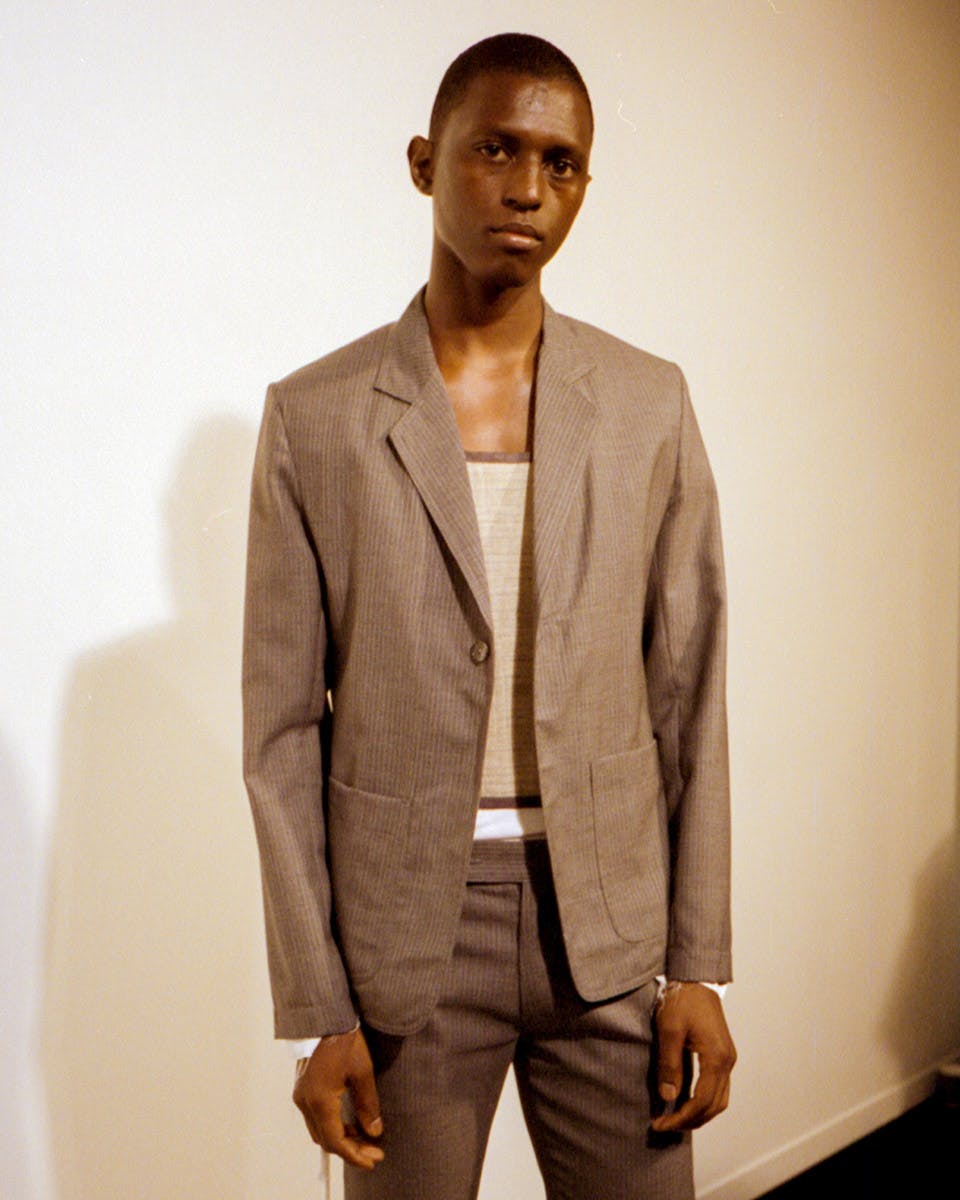 The collection, "In Search of Sunrise" (think of a CEO who has been out all night and is now stumbling home with bloodshot eyes), is the brand's most personal and subversive body of work yet. The key departure from the label's more schoolboy-prep style is the silhouette of the split-hem pants. As Fletcher explains, "The idea was that the trousers began as something very traditional, but the split gives the feeling that you don't know what happened to them" — and indeed to the person wearing them.
You can shop Daniel W. Fletcher via the label's webstore here.