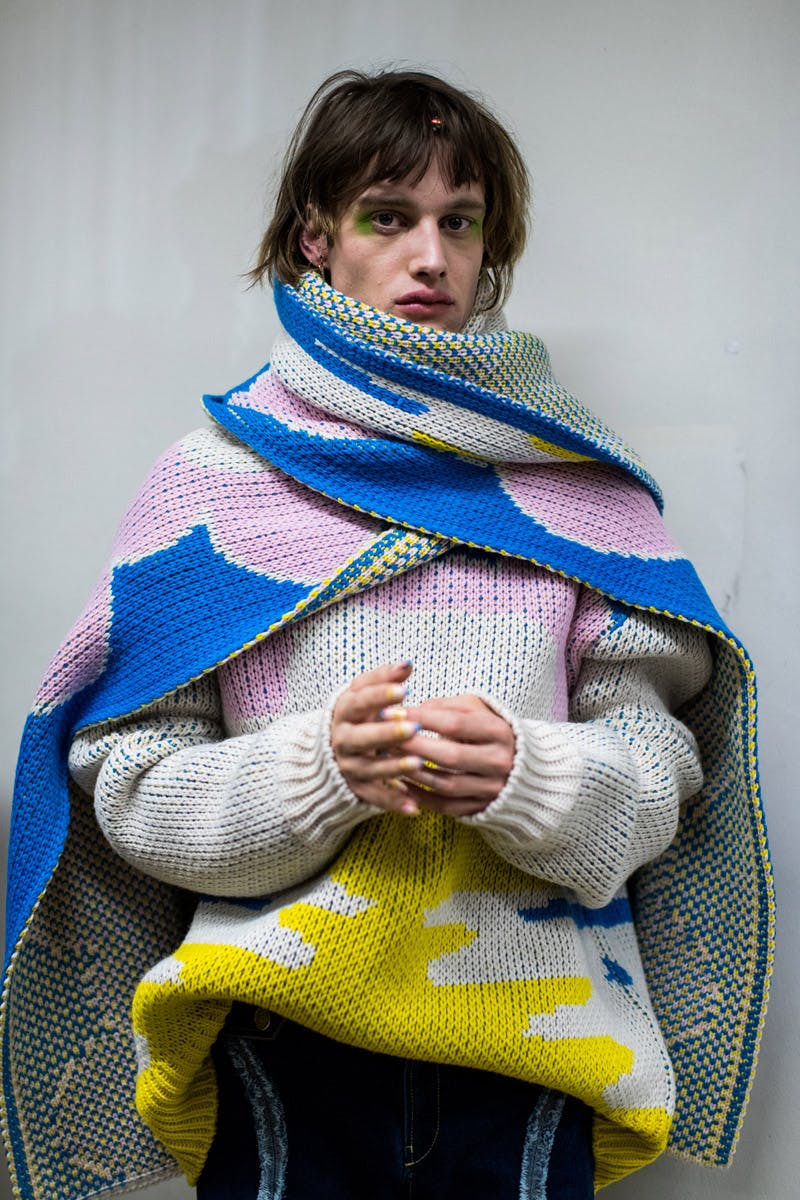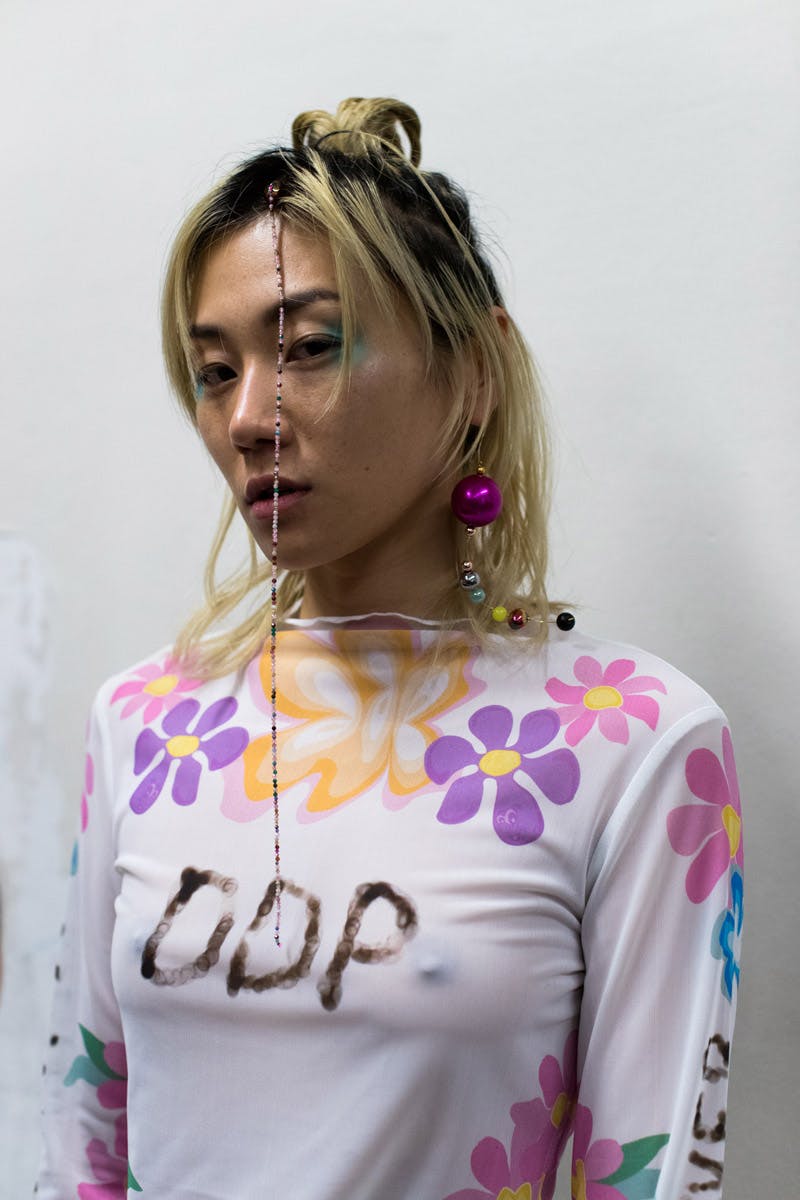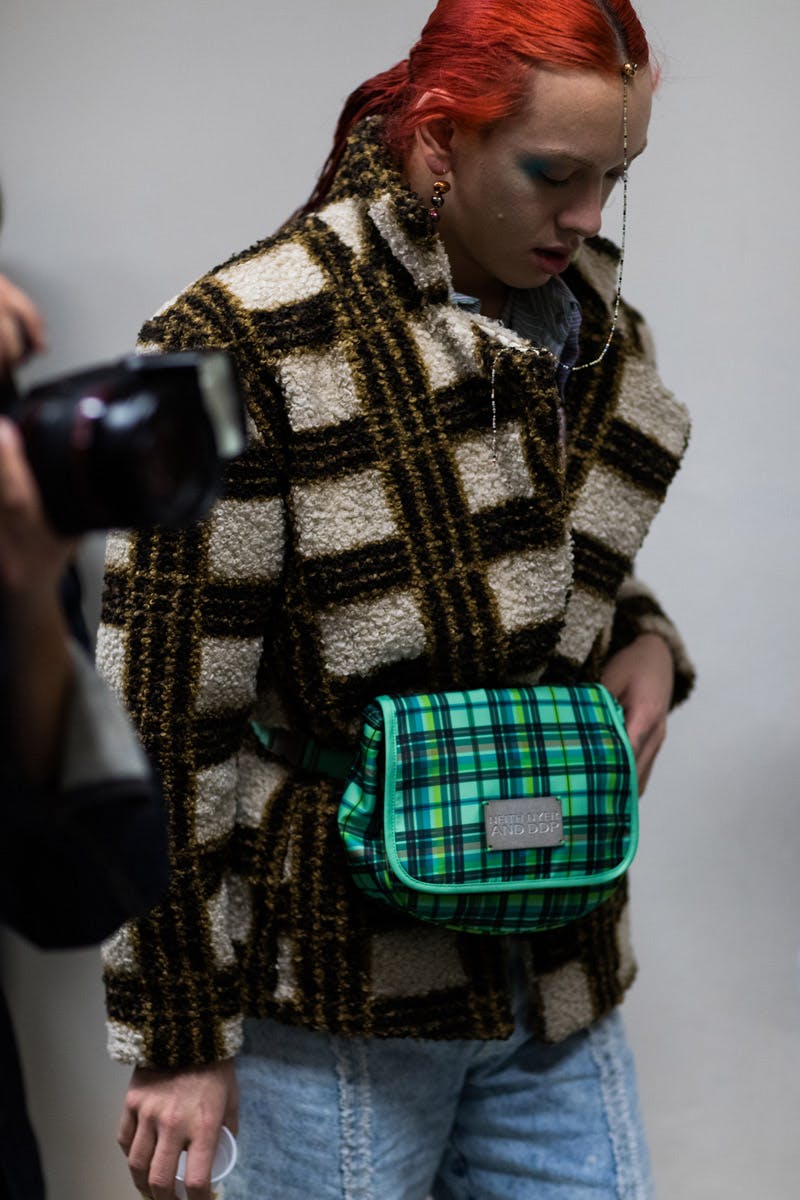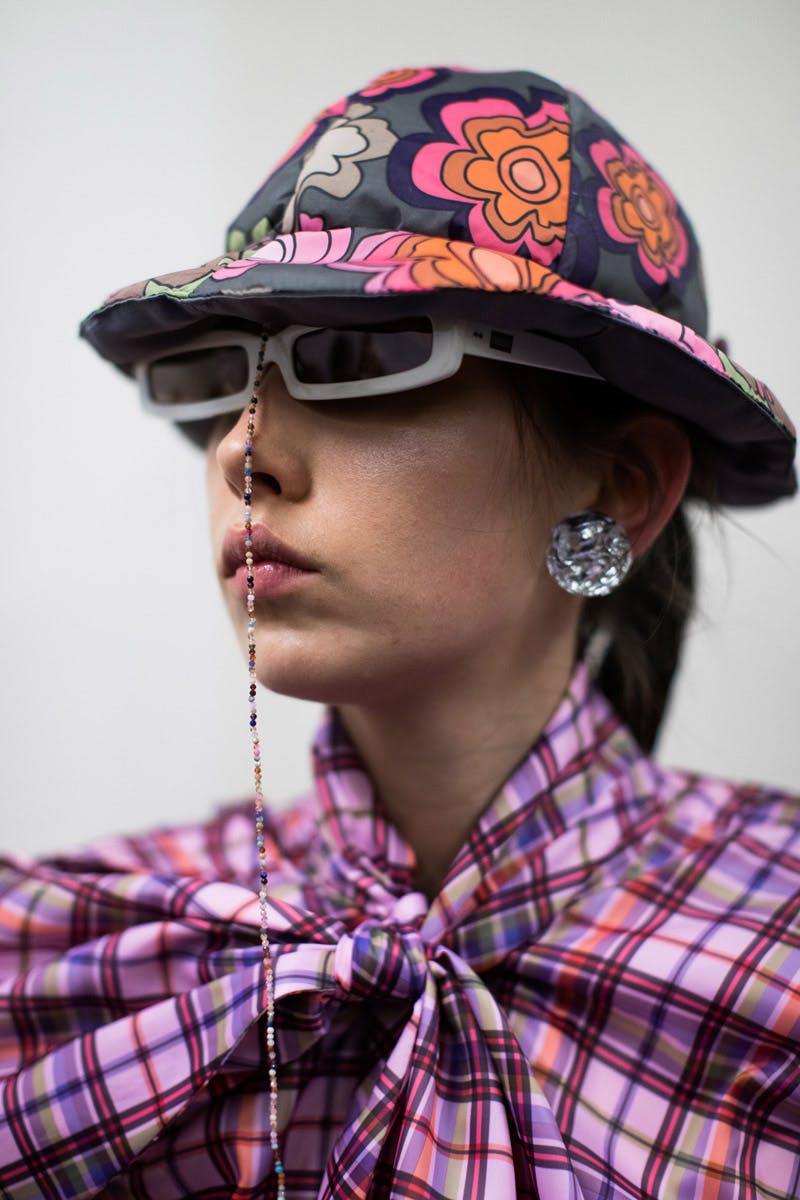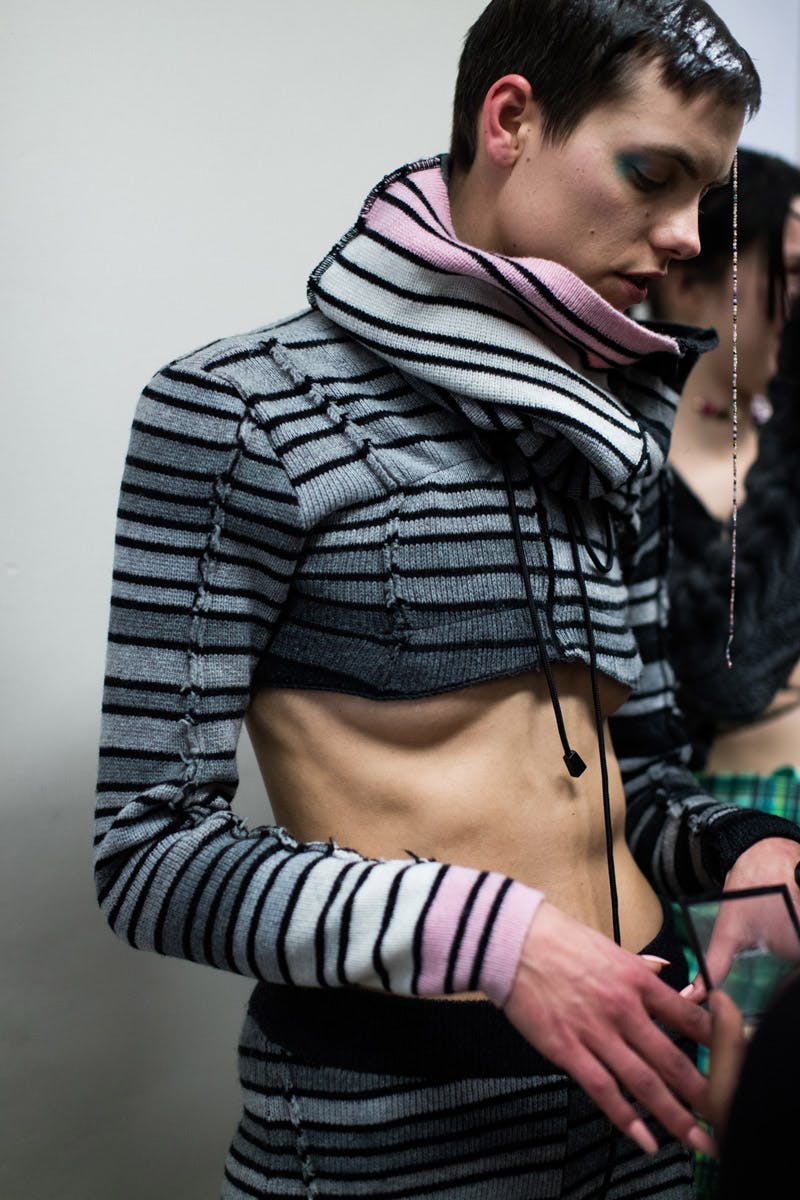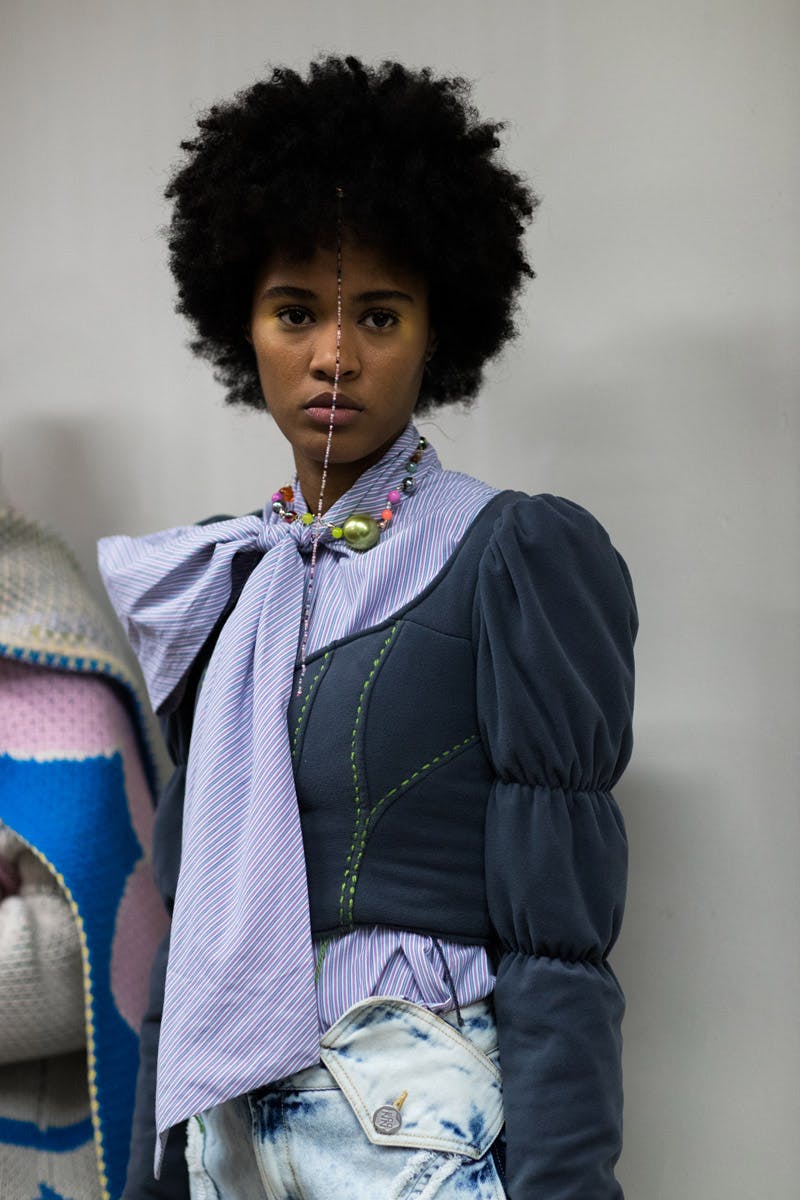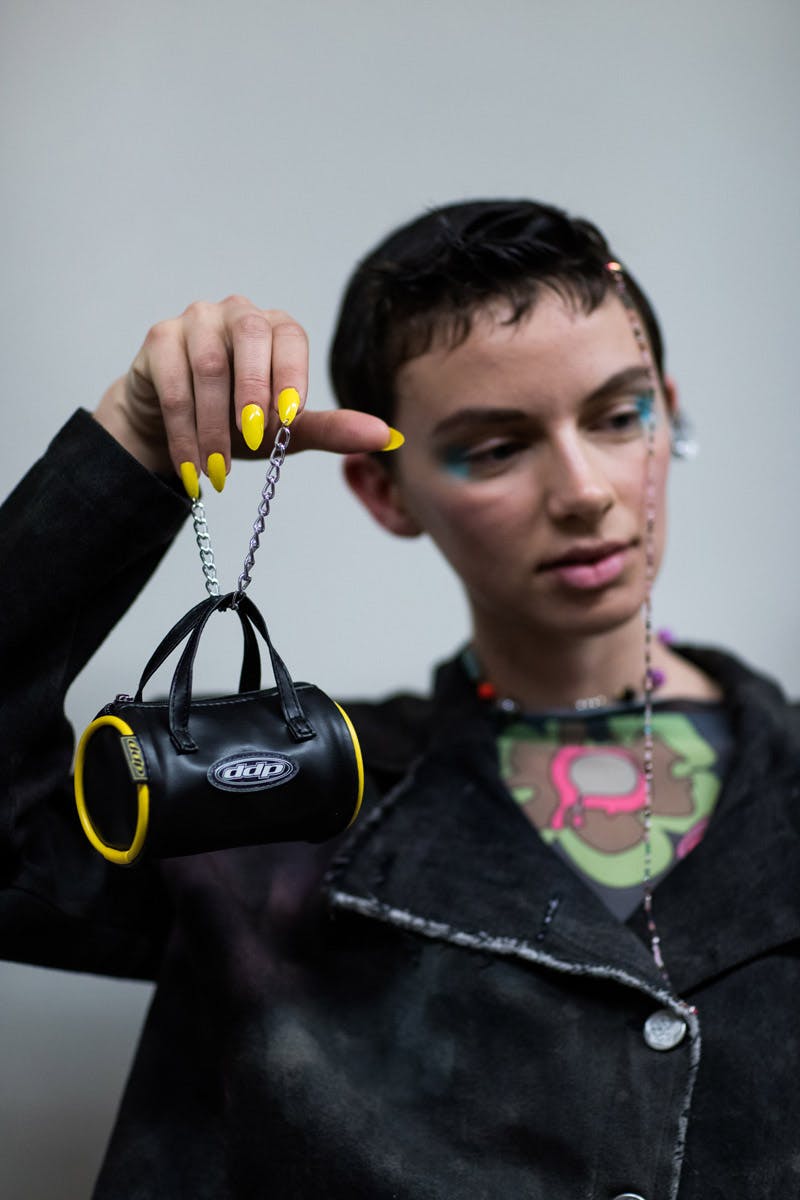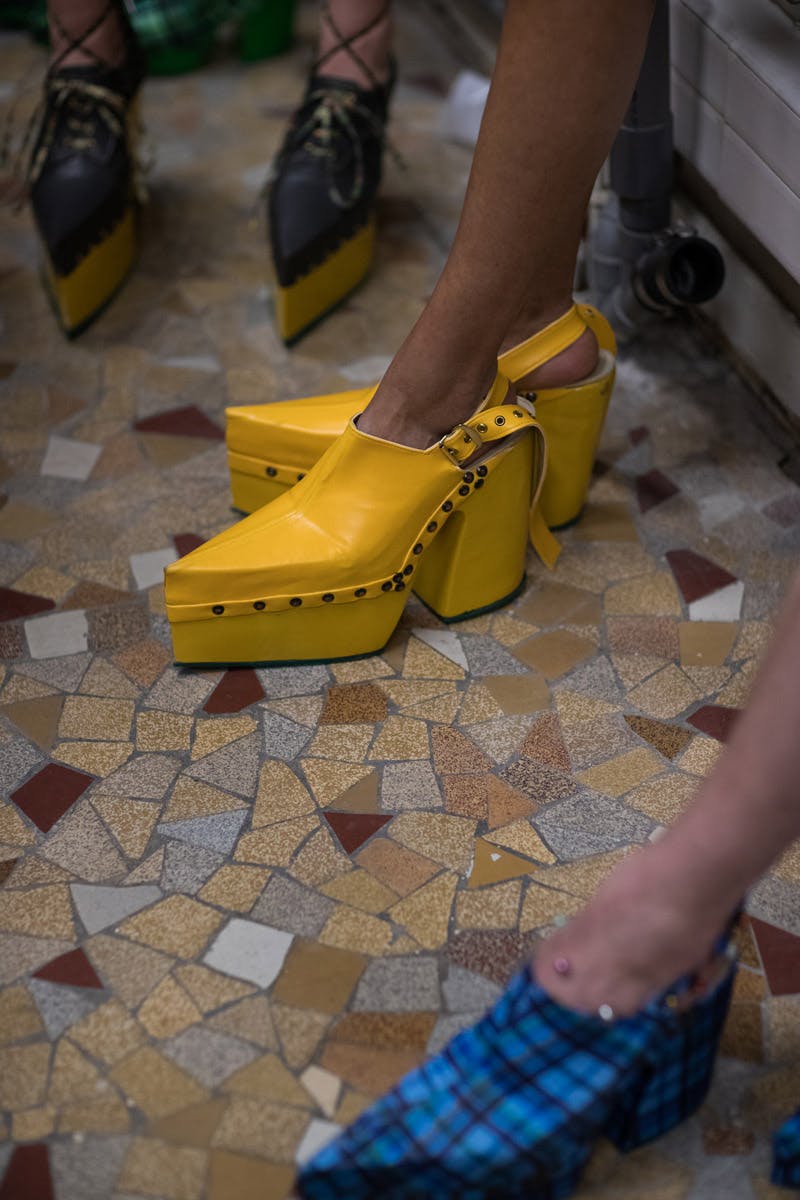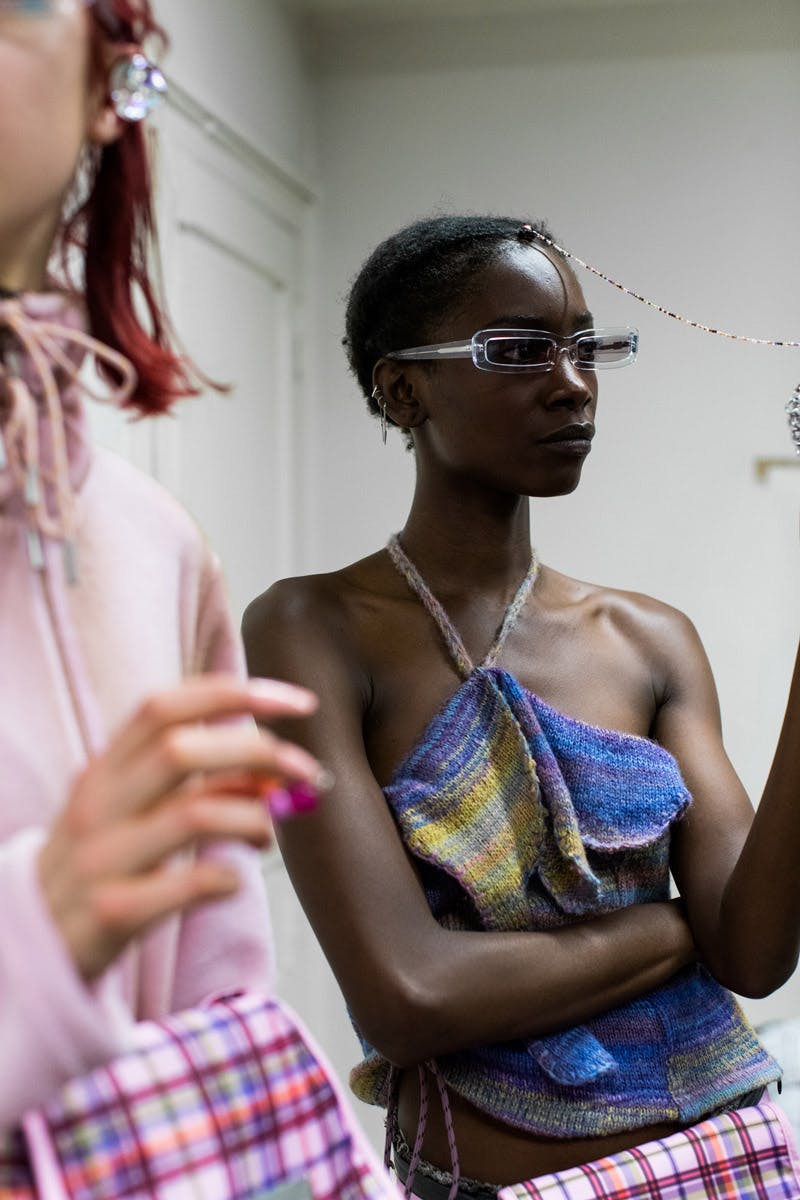 Designer: DDP x Neith Nyer
Season: FW19
Key Pieces: A run of hyperactive flannel patterning, seen across school-like satchels, helped add a touch of much-needed playfulness to the collection's somewhat grungy appeal. This playful edge was furthered by '60s-style floral prints, which came on padded bucket hats, lightweight tops, and button-down puffer jackets. Garishly fashioned footwear helped break up the above by injecting harsher forms into the line, defined by pointed toes, and heavy-metal studding.
Editor's Notes: Despite DDP being a relatively new name in the Parisian fashion circuit, yesterday's FW19 presentation, helmed by Francisco Terra of Neith Nyer, proved it a brand to keep an eye on in the future. The collection brought with it elements of Marquis Almeida, Prada, and mountaineering-like cuts, compiled into an eclectic presentation that spoke for the subtle obscurity Neith Nyer has become known for since its inception in 2015.
With DDP having very recently undergone a notable re-branding, in a bid to revive its archive and make it accessible to a more focused audience, the brand's Neith Nyer partnership is a cleverly considered match. As a homage to the guiding principles of Francisco Terra, whose work extends beyond the technicality of clothing design, the collection has done well to establish a real narrative.
DDP's new-found aesthetic, irrespective of last night's presentation, is a fitting match to the ideals of Neith Nyer, whose goal to create a modern vision of clothing, is exactly what DDP can, and will do now that its trajectory has been defined with such an impressive runway show.