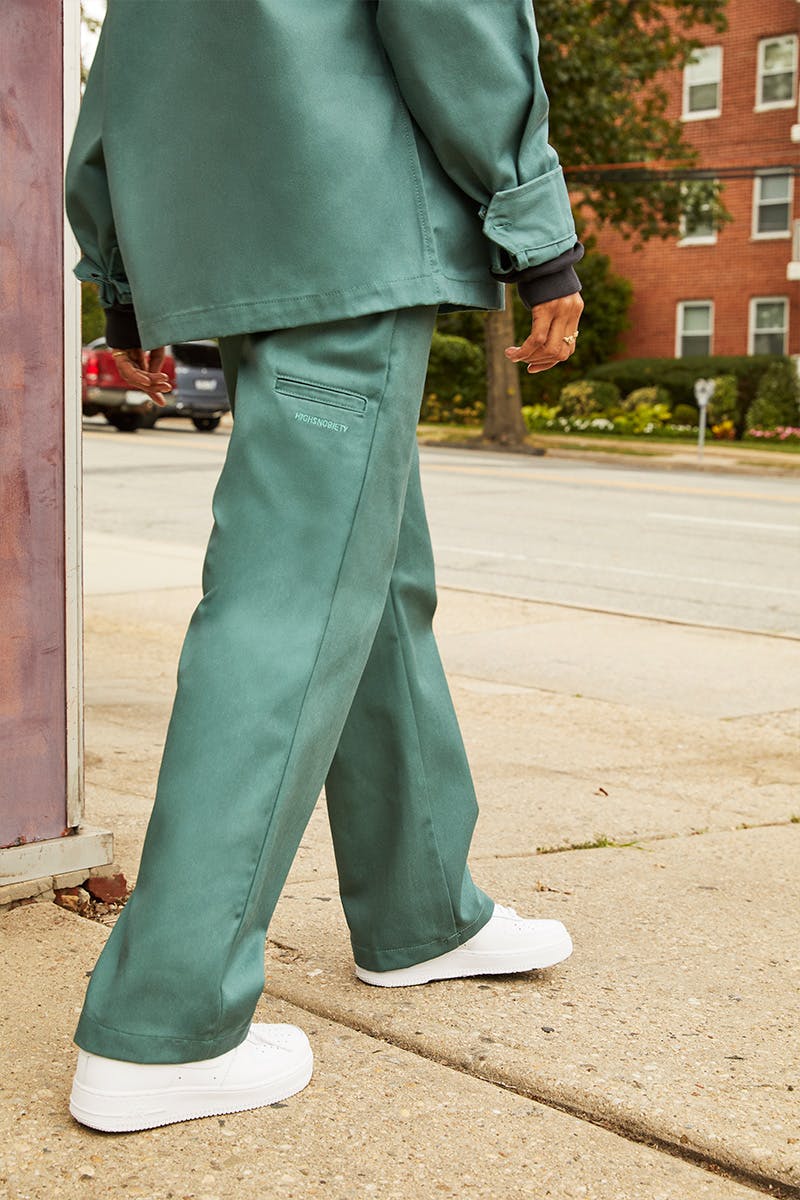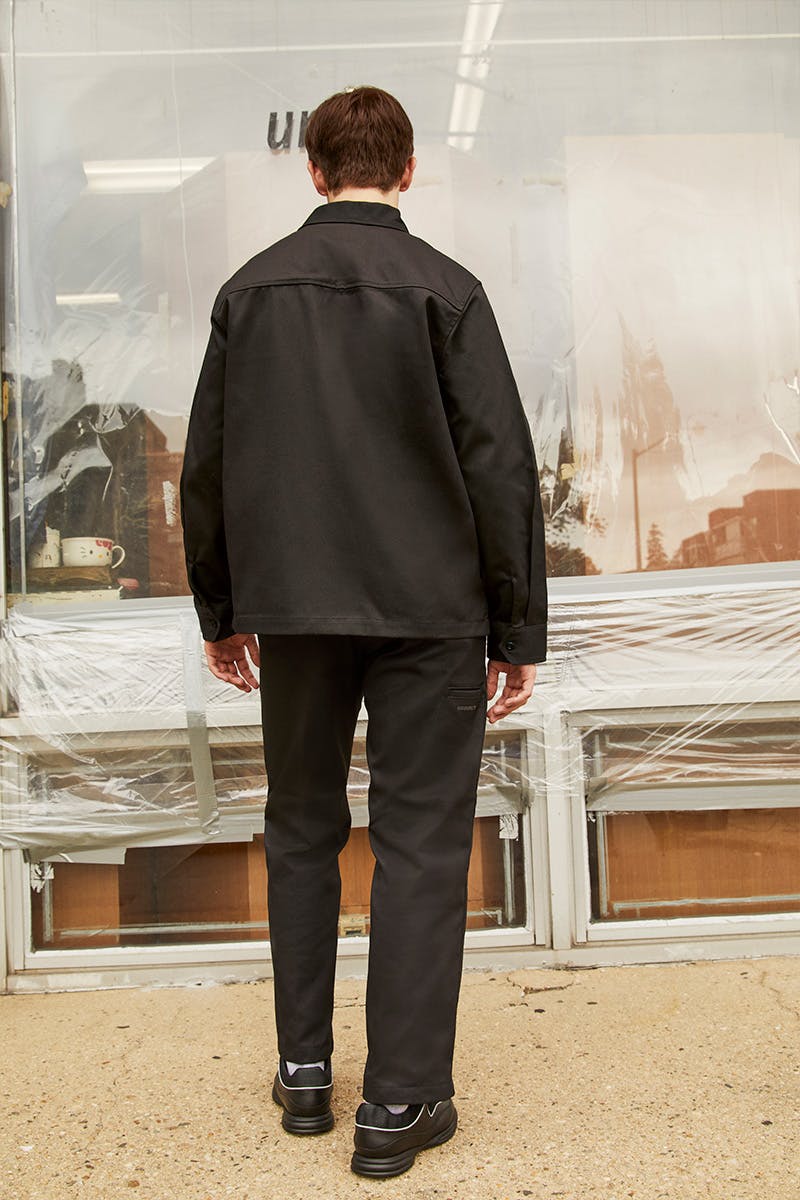 Brand: Highsnobiety x Dickies
Release Date: Available now
Price: As expected, the release doesn't stray too far from Dickies' usual price range (no $900 pants here). The work shirt will set you back $100 Shirt, the blazer costs $150 and the pants are $110.
Buy: Highsnobiety Shop
Editor's Notes: Attention all skaters and workwear fans, Dickies just made the suit of your dreams. While the brand's pants have always been a go-to for those who need to dress up — but want to avoid awkward-looking formalwear — Dickies has never formalised its GOAT position in the dress-pants market.
Until now that is. Teaming up with Highsnobiety, Dickies has made its very own suit. Dubbed the "work suit," the three piece collection includes pleated work pants (based on the iconic 874 pant) , a button-down work shirt and a boxy-fit blazer.
"Suits have long been associated with materialistic success and we wanted to take that idea, that symbol and dismantle it," said Matt Ting, Sr. Director Global Work-Inspired Product for Dickies. "By taking the silhouette of a suit and marrying it with a classic workwear uniform, we created a style with Highsnobiety that's more accessible and a reflection of current times."
Coming in black, lincoln green and brown, the design remains true to Dickie's classic style while incorporating a Highsnobiety- design twist like tonal branding. Whether you're wearing the suit to your wedding (à la Axel Crusher), to go skate, or just look a little nicer for a change, Highsnobiety and Dickies have got you covered.
Want to keep browsing? Head to the Highsnobiety Shop for more products that we love.