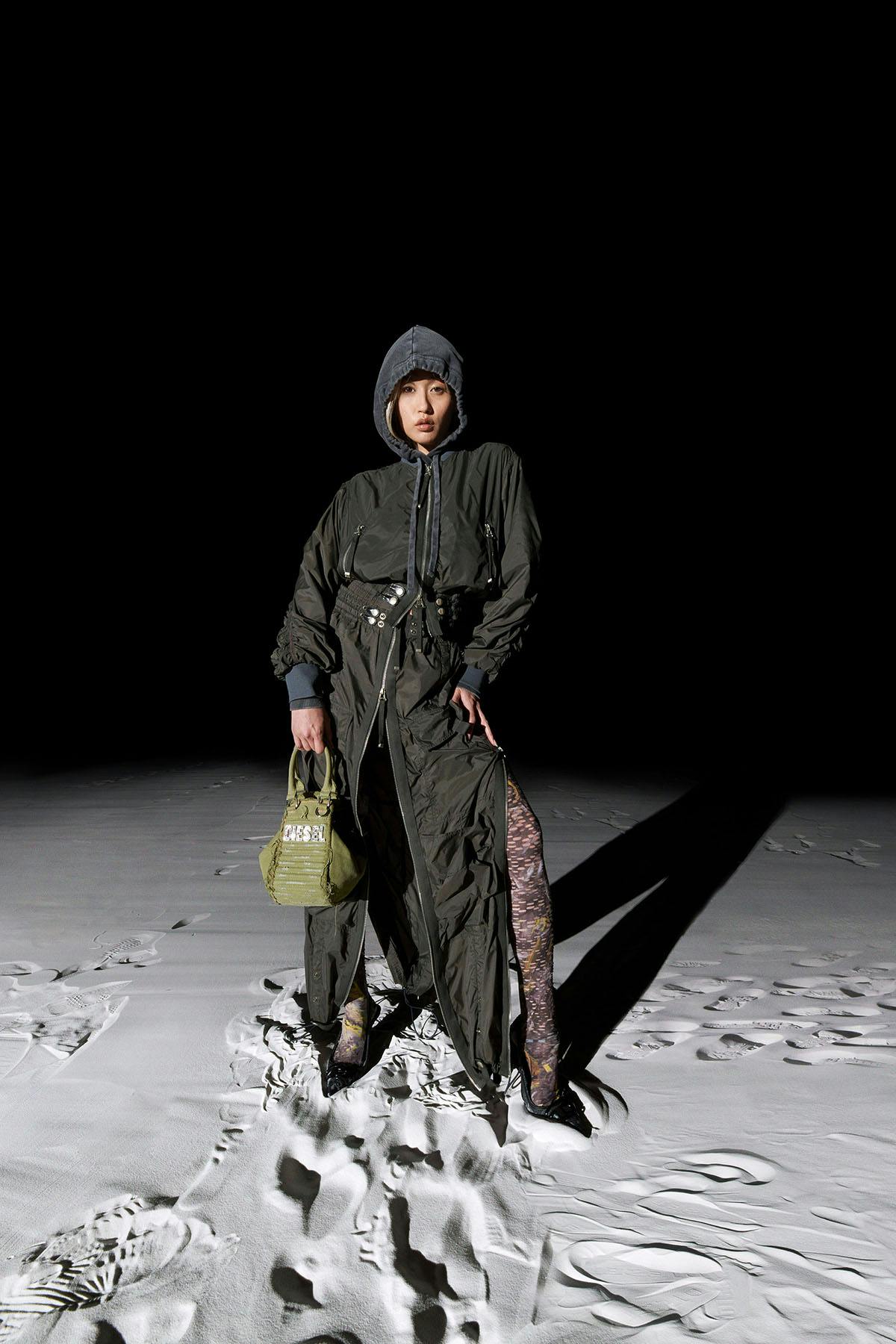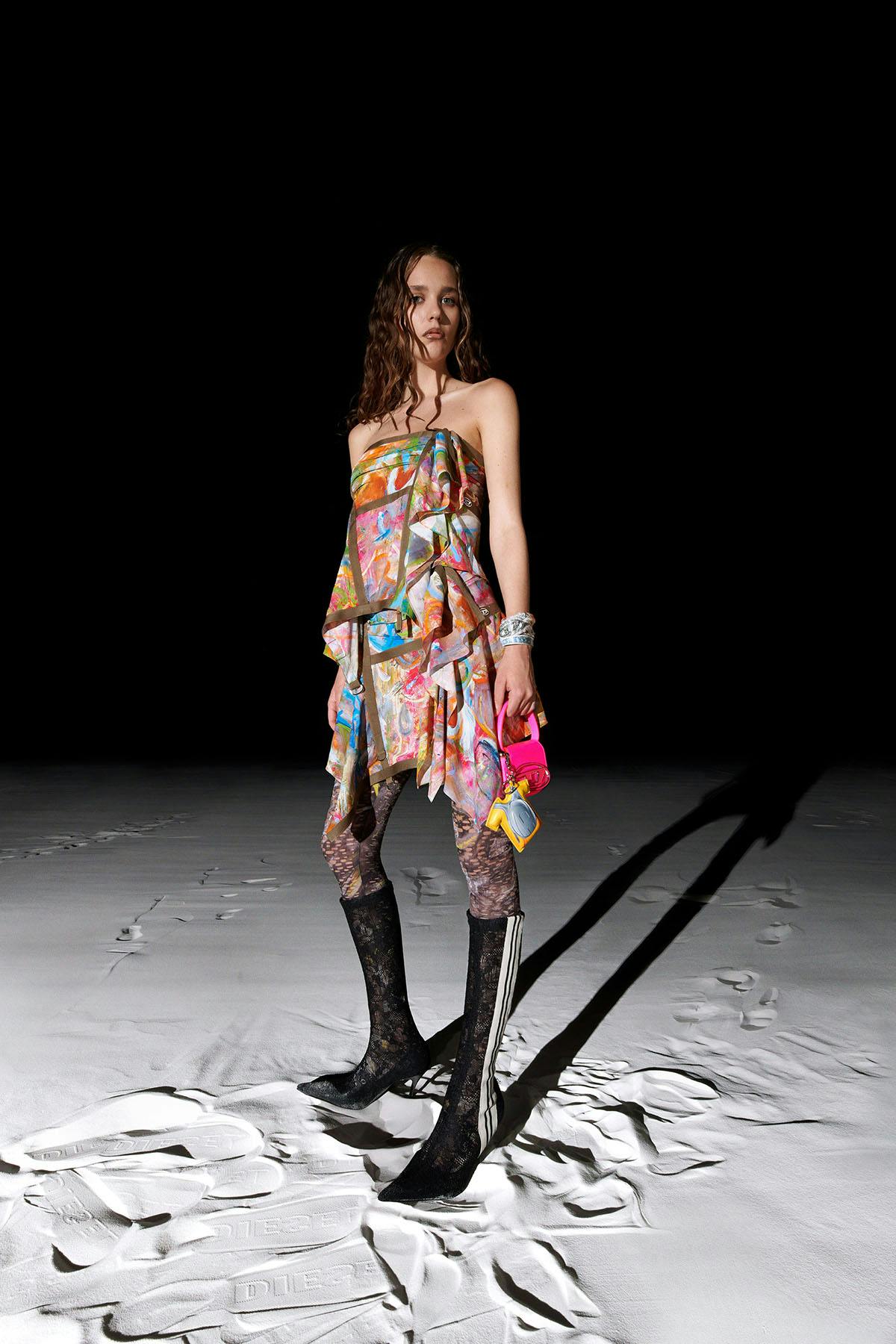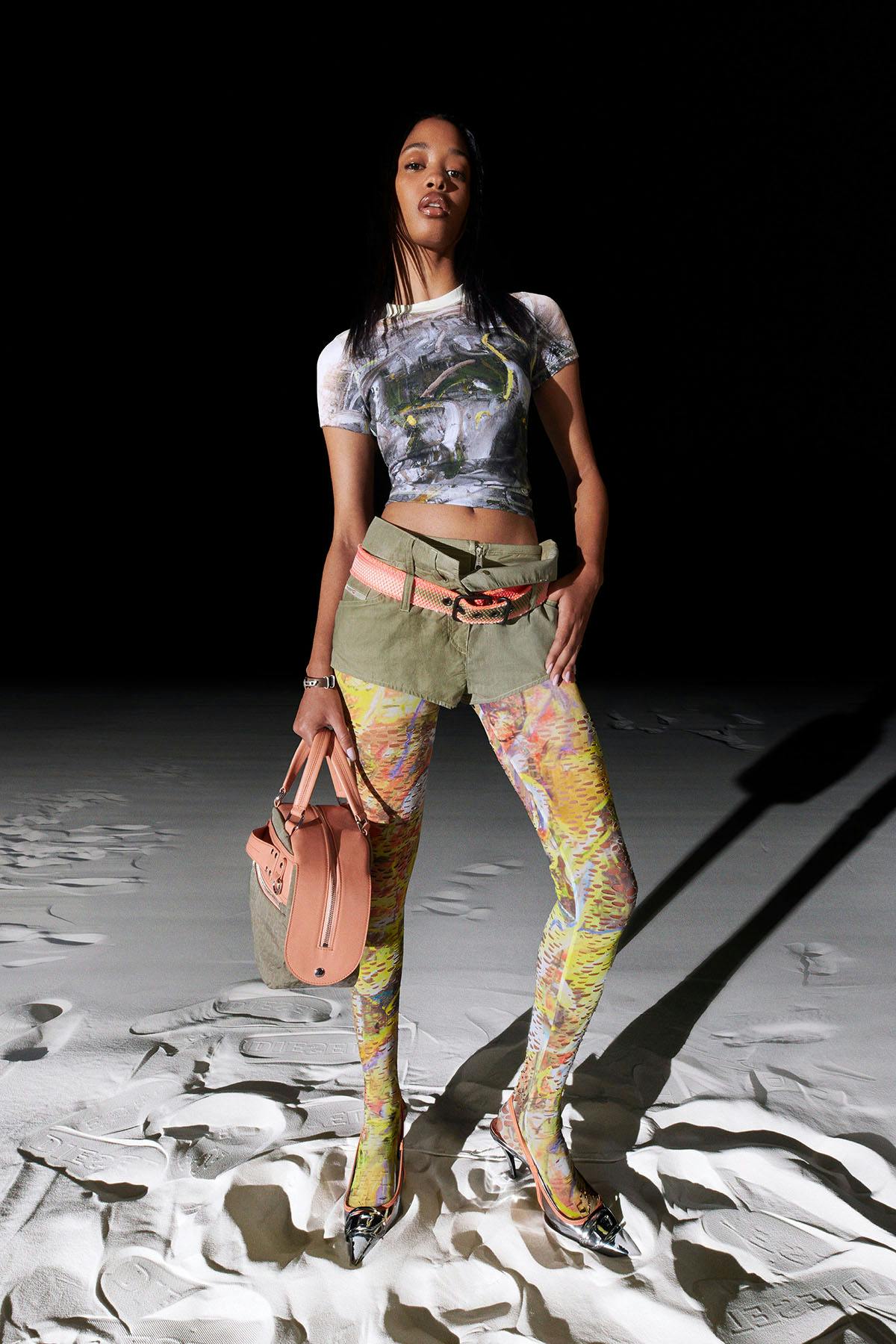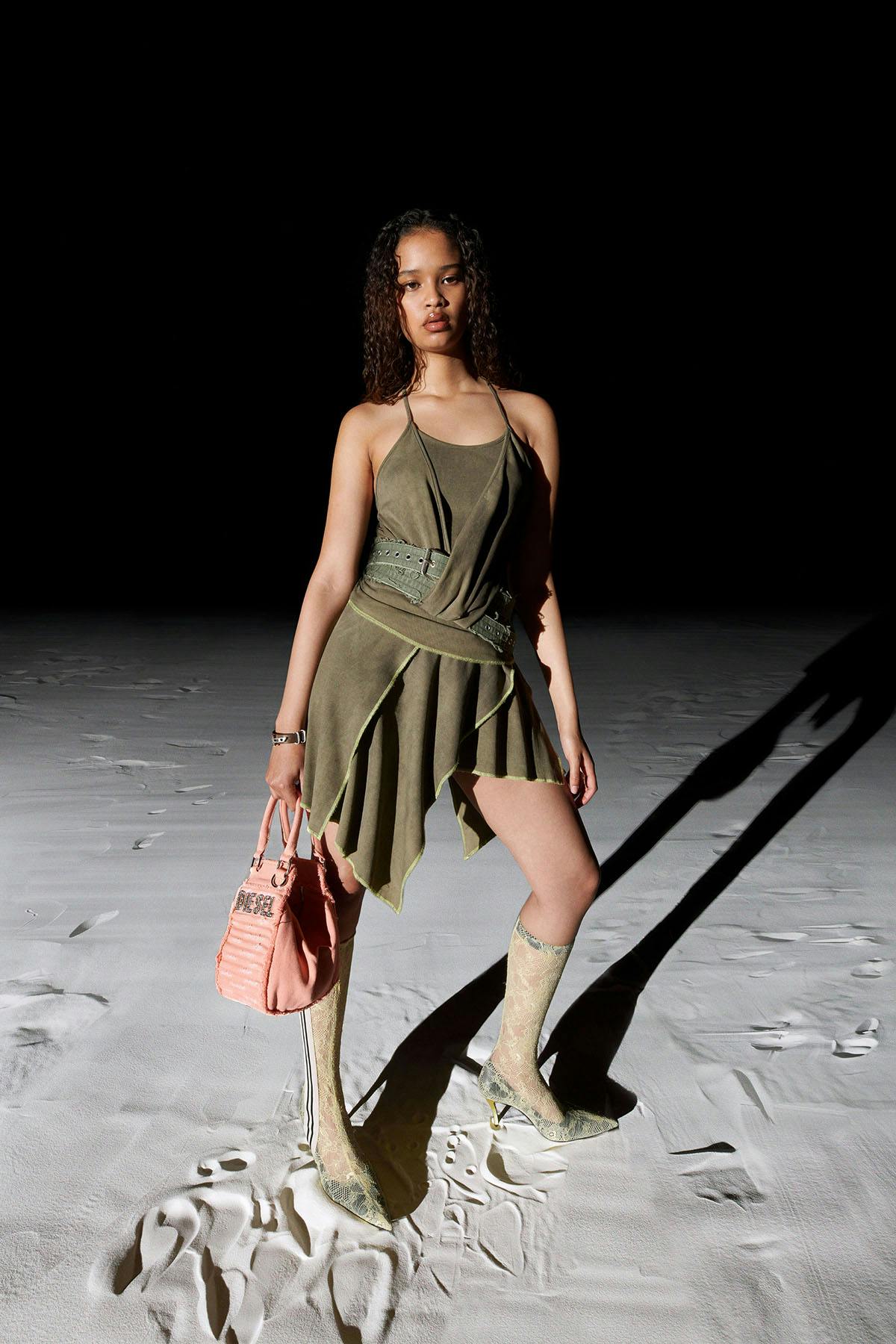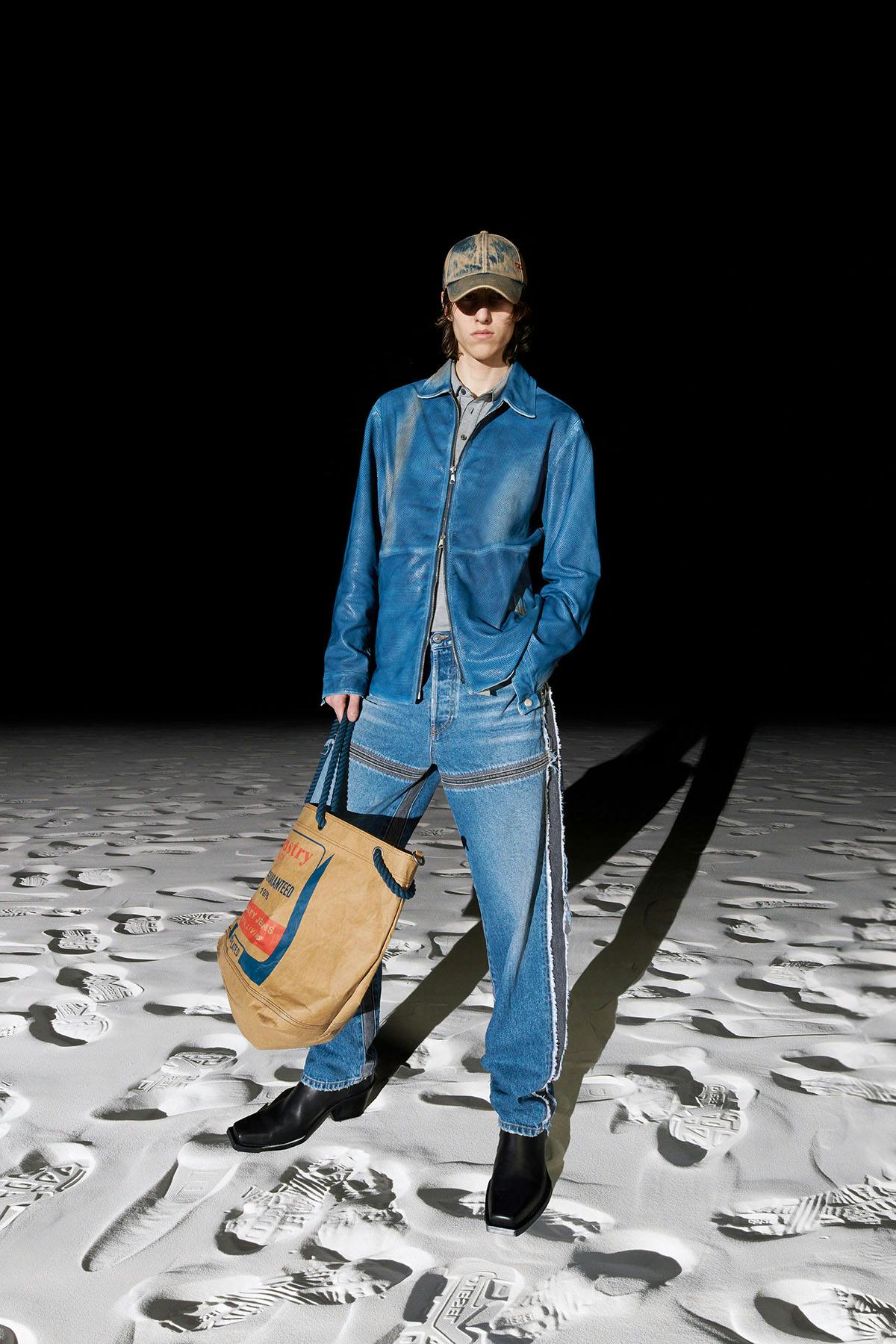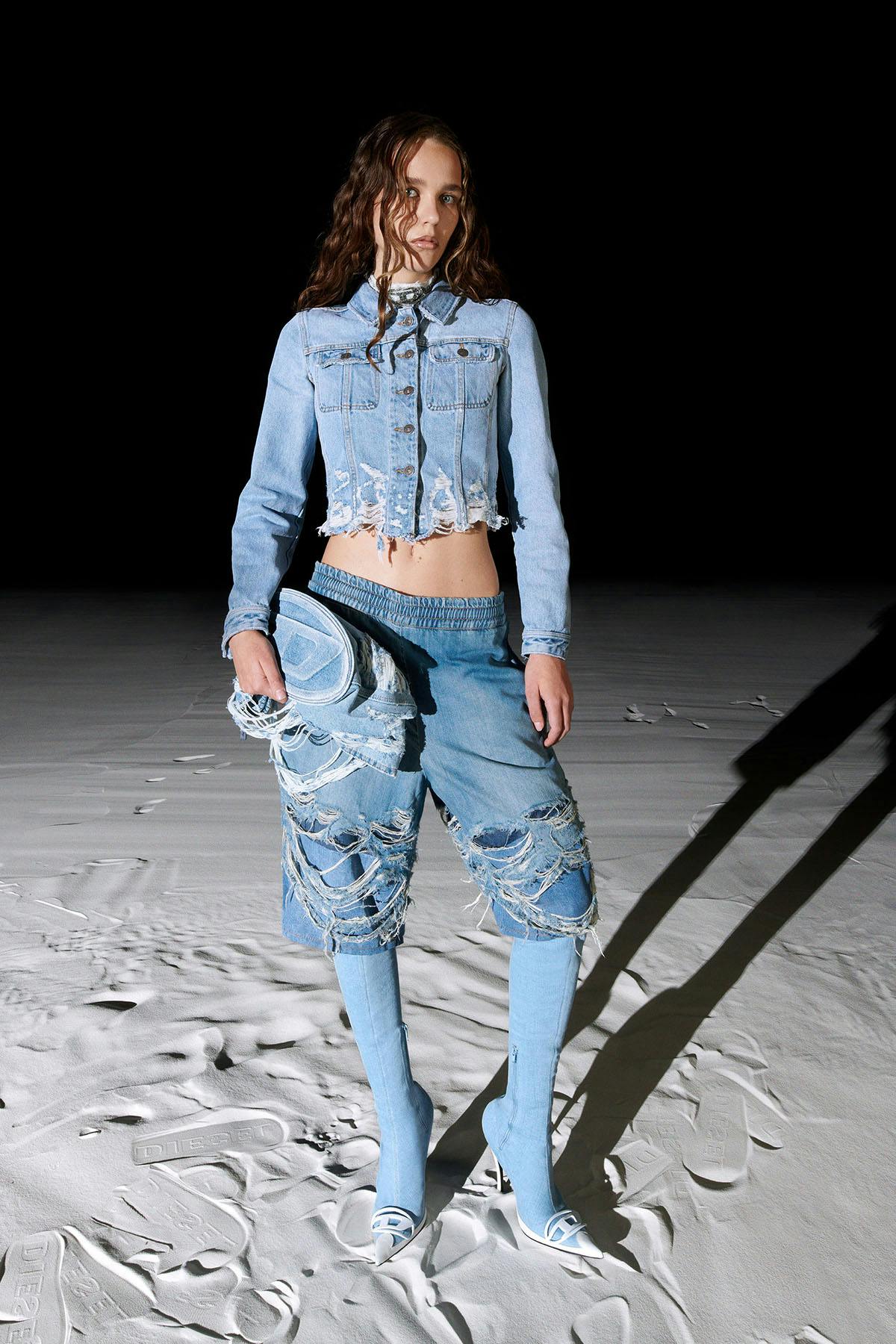 Brand: Diesel
Season: Resort 2023
Editor's Notes: If there's one thing I didn't see coming, it was Diesel's transformation from flashy euro-denim giant to high fashion darling. But under Glenn Martens, the Italian label has entered whatever the opposite of a "flop era" is — its golden era, perhaps?
Diesel's latest collection is further proof of Martens' magic. There's denim for every mood, from casually effortless to sassily skintight. In fact, Martens manages to lift the skinny jean out of its current state of disrepair, revamping the Gen Z-hated silhouette with built-in thong straps and utilitarian cargo pockets.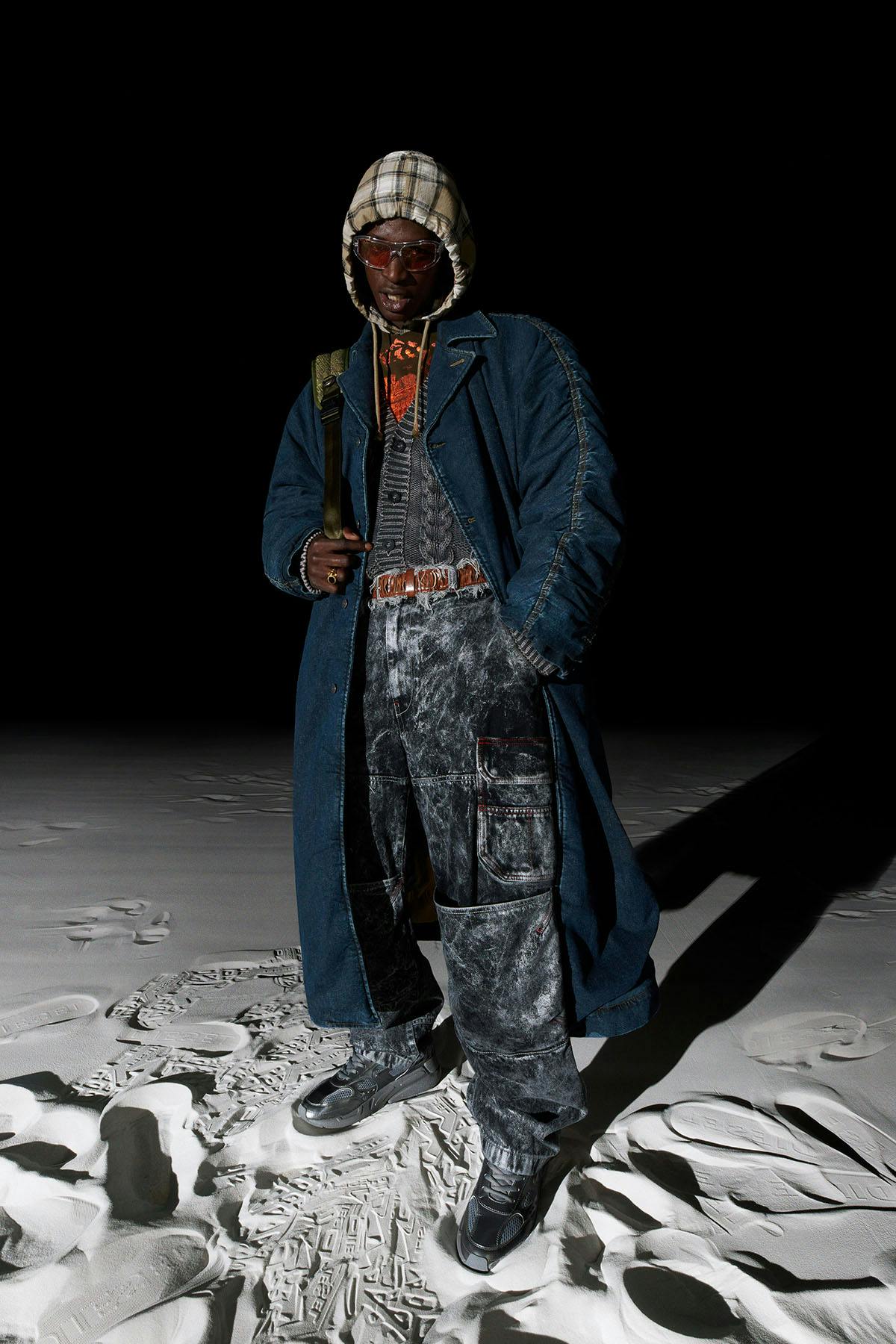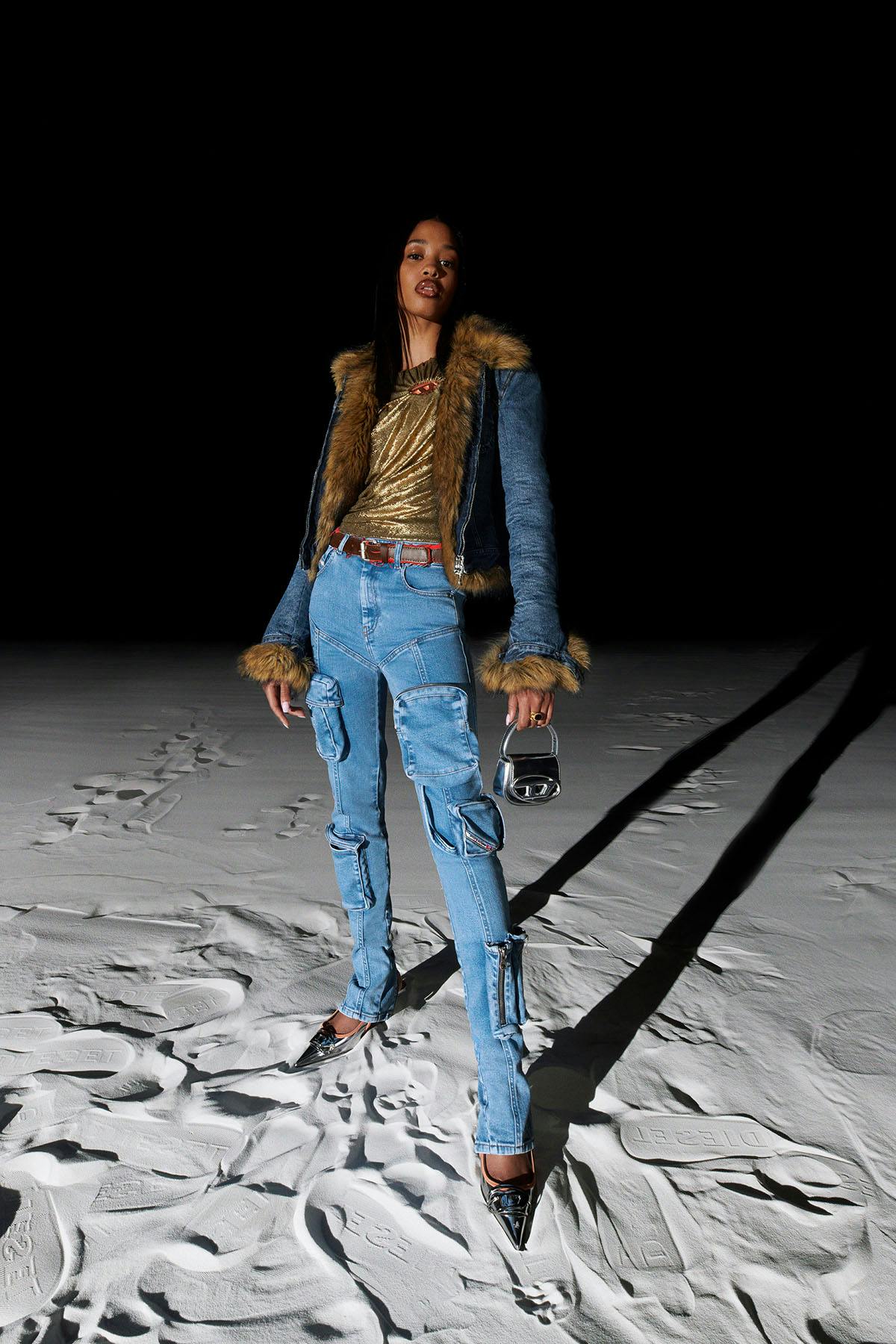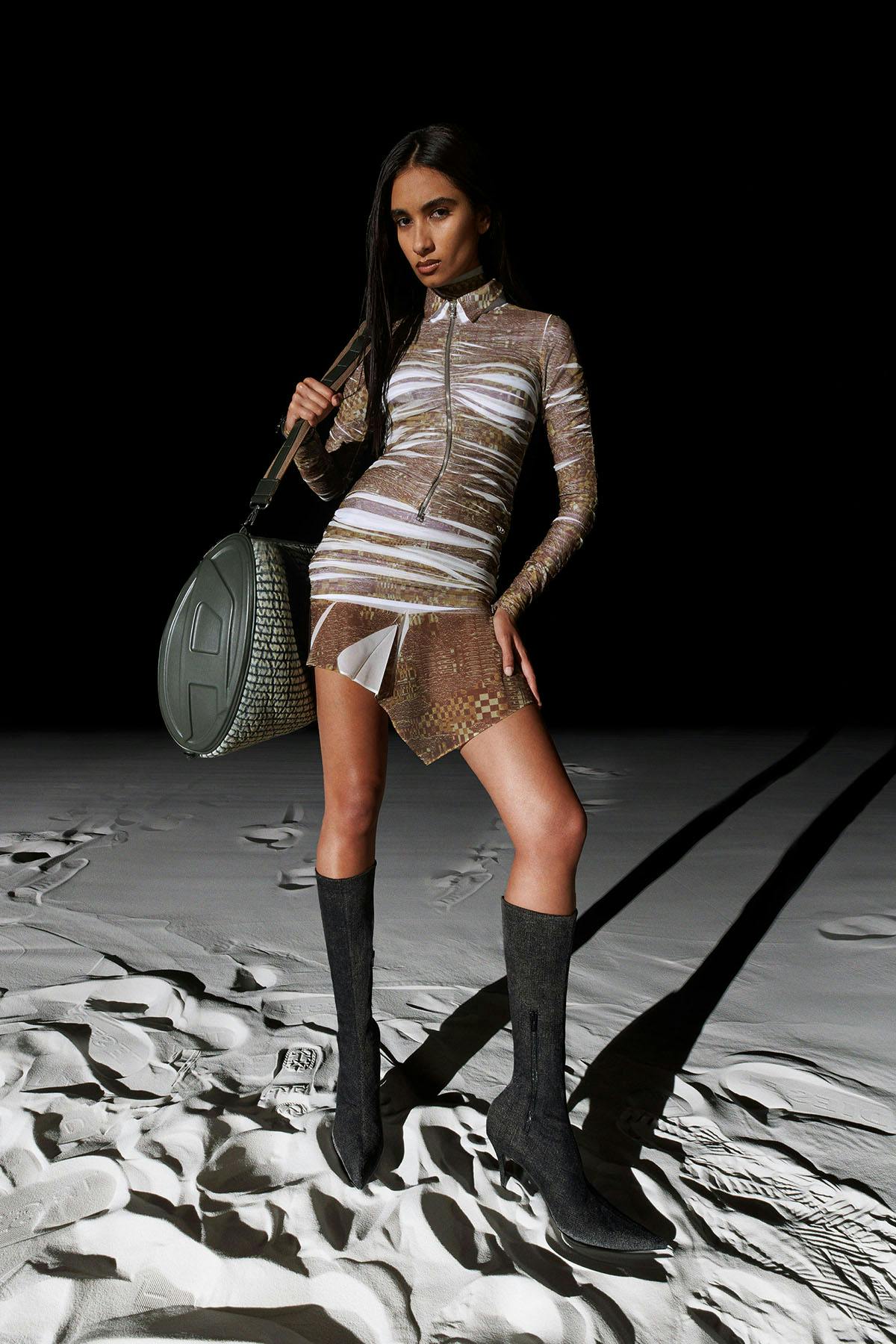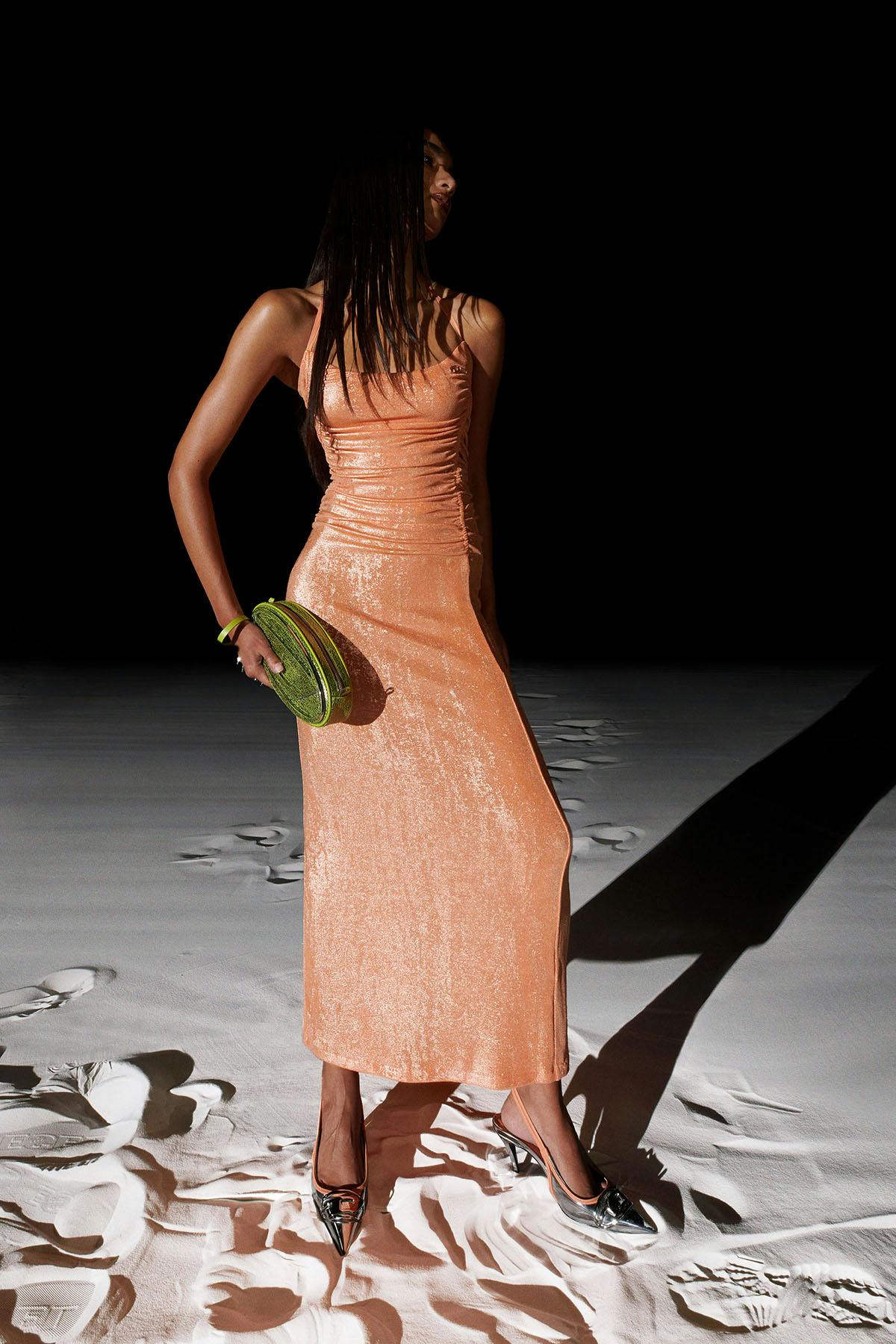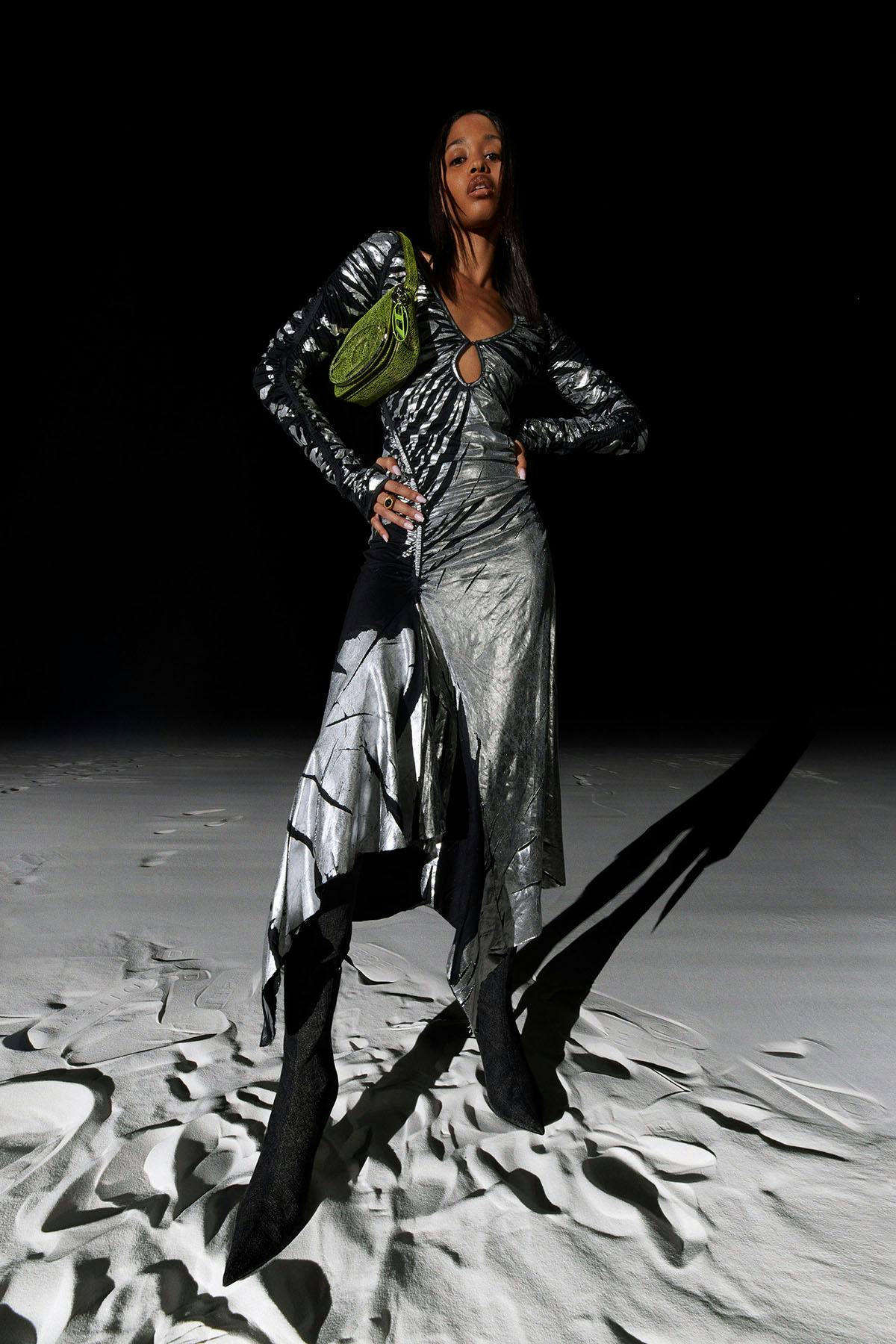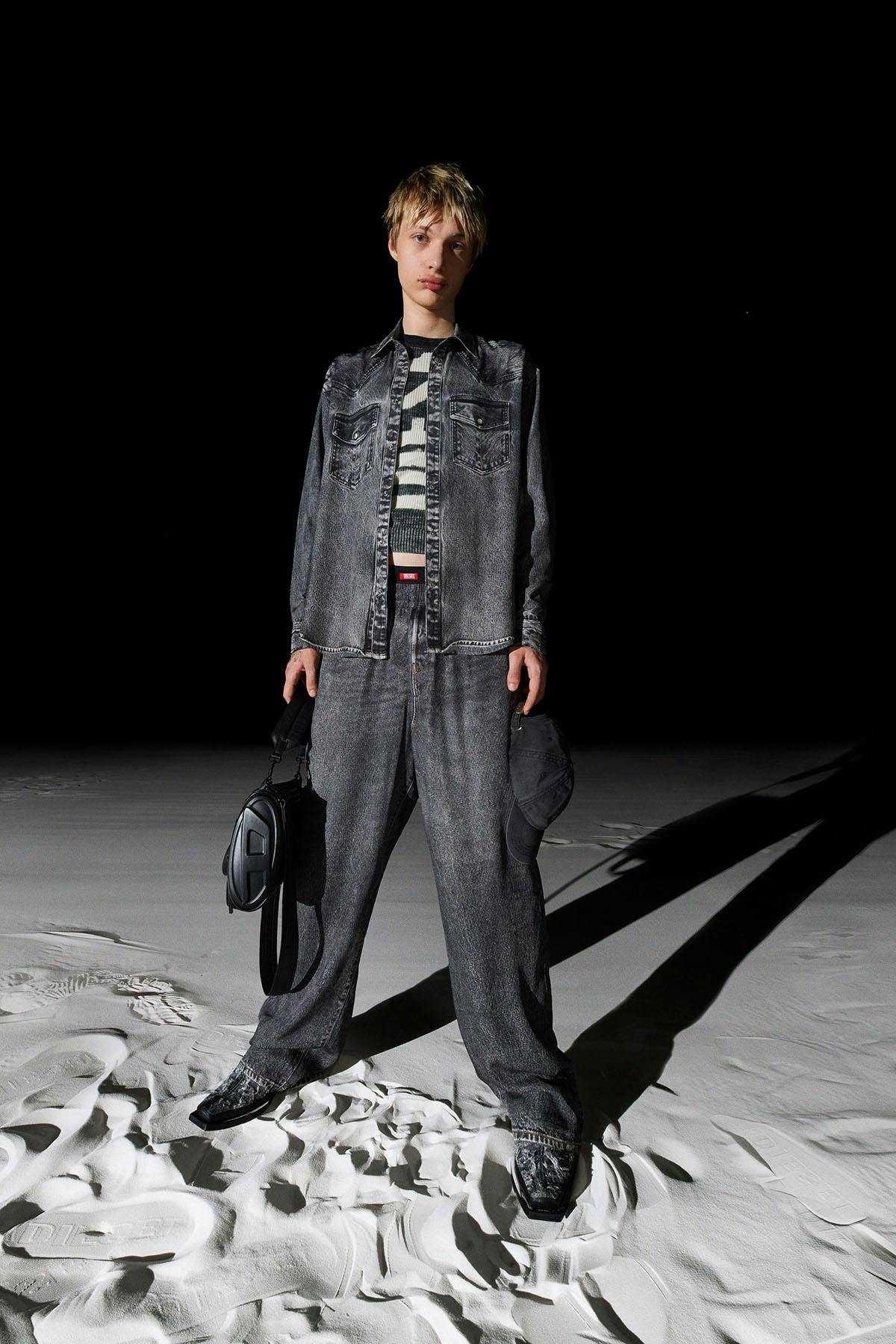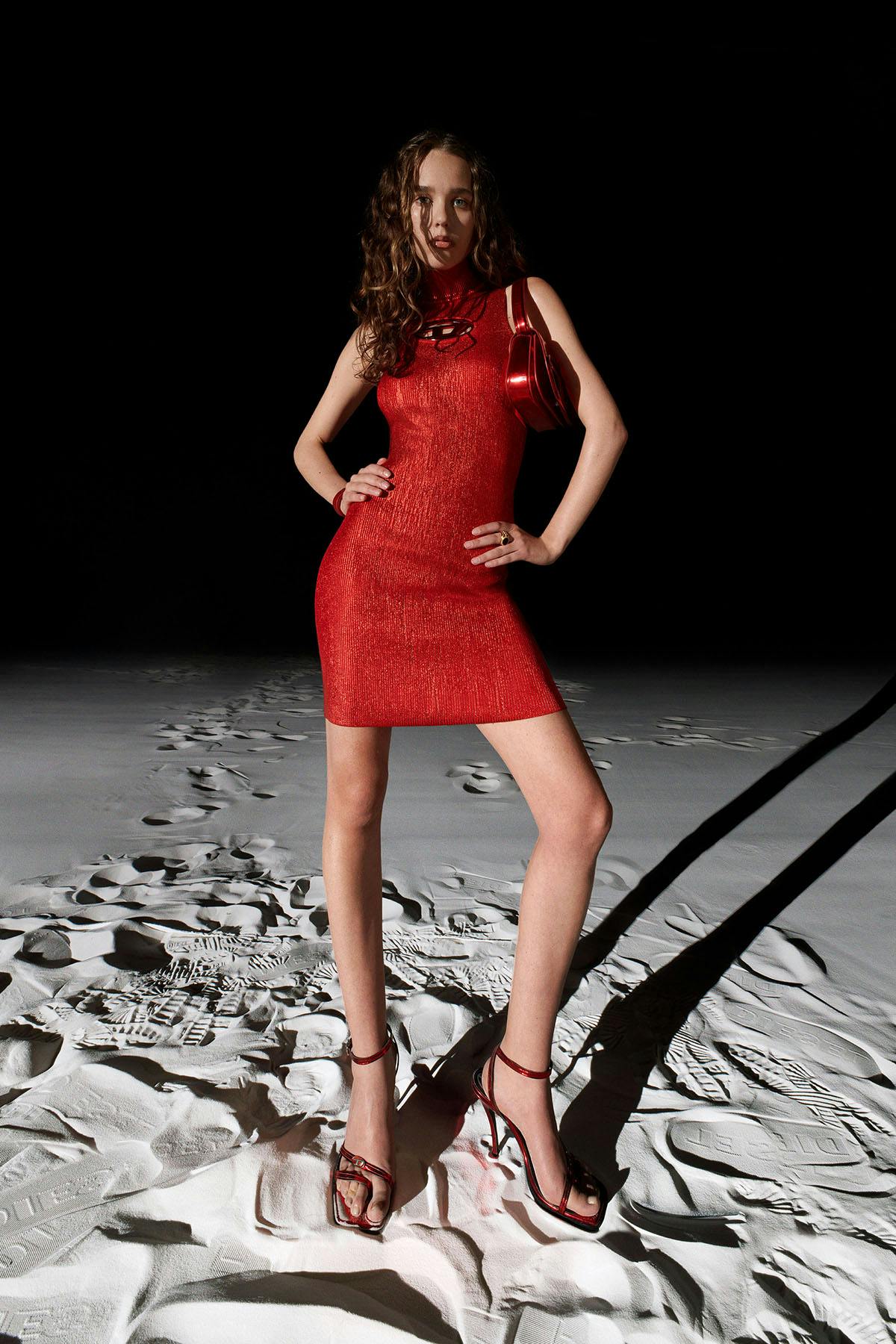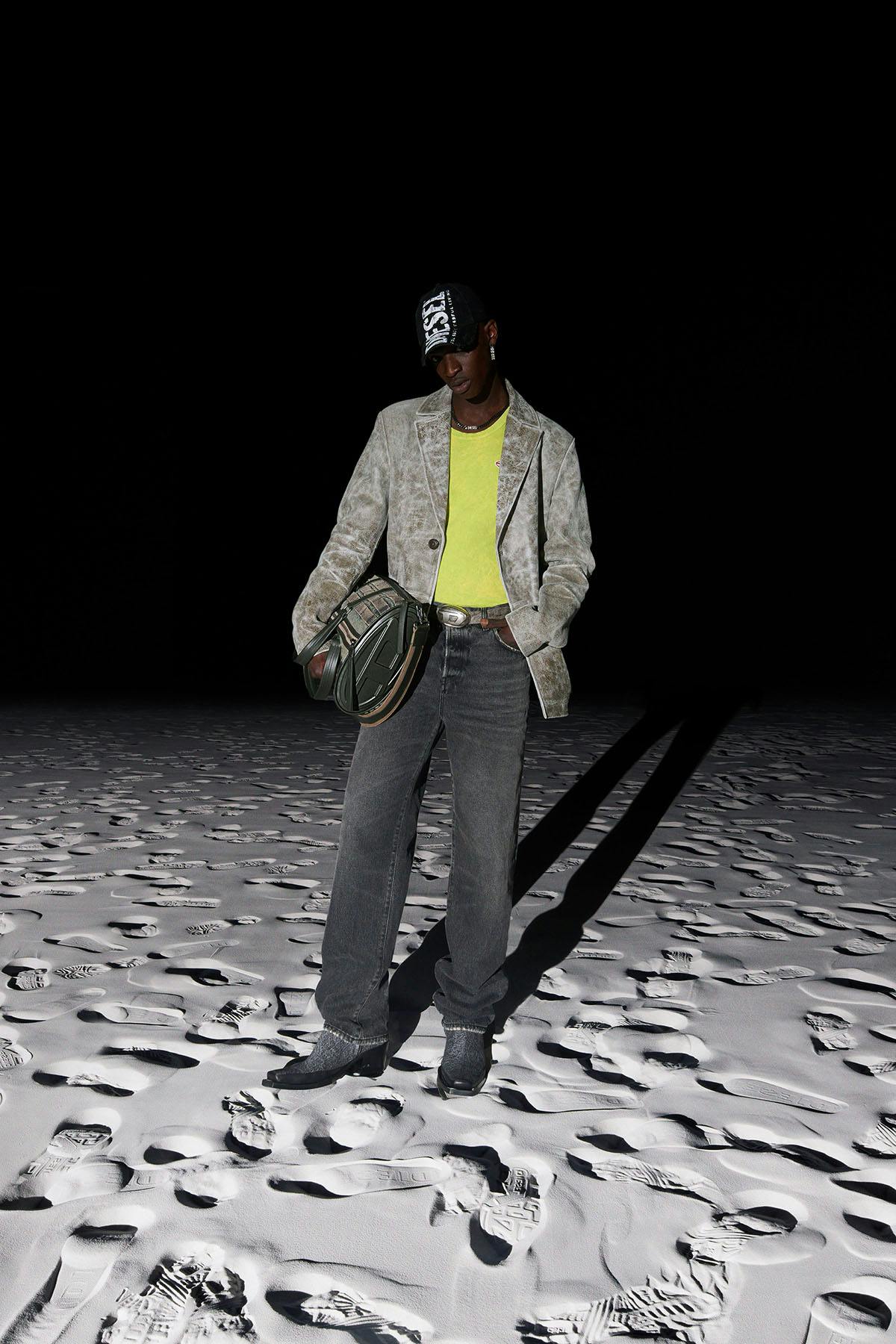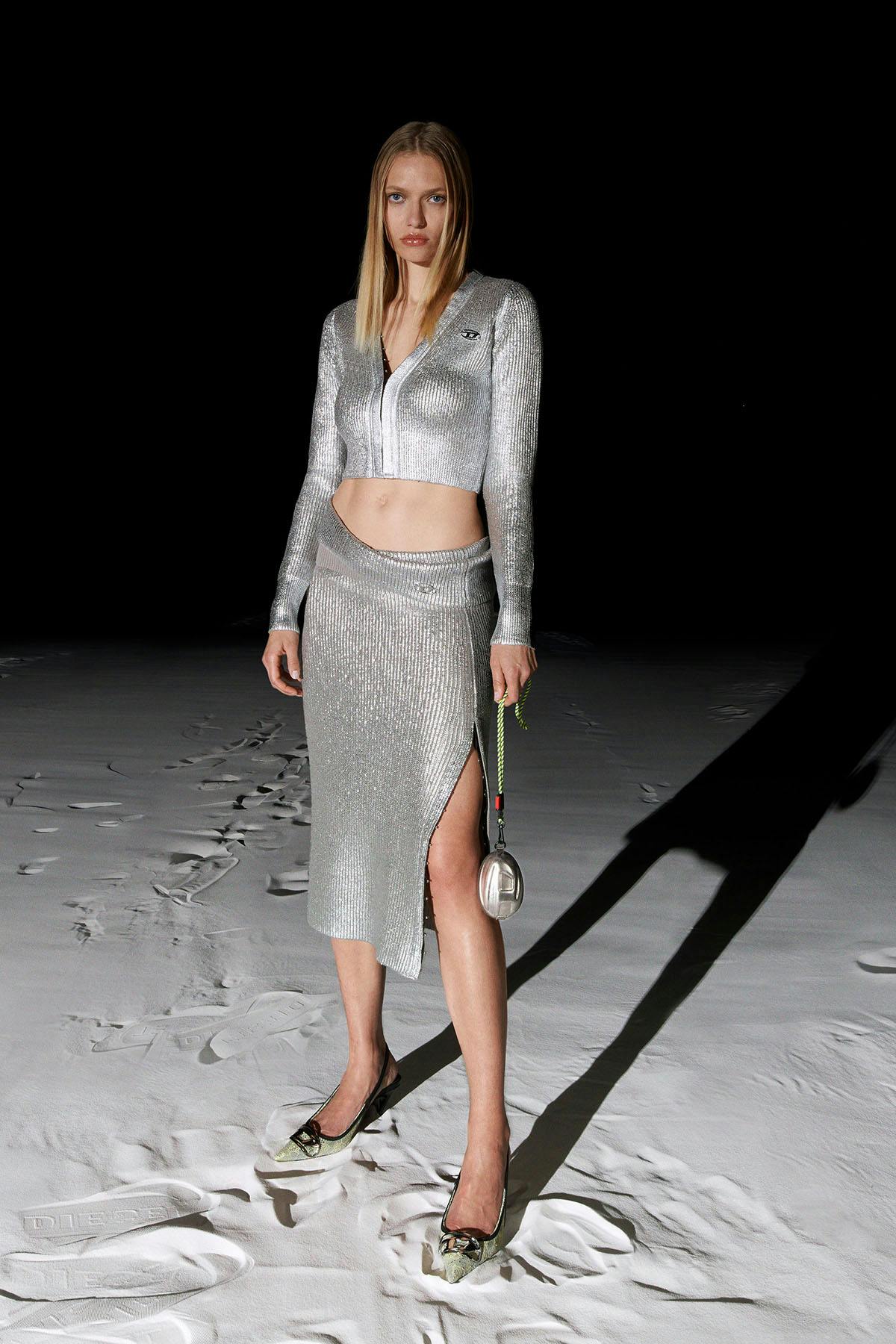 The real highlight, though, are the accessories and shoes, all destined for "it" status. The 1DR bag, already touted by Megan Thee Stallion and Kylie Jenner, reappears in eye-watering neons. There are also spherical, space age-y backpacks; egg-shaped clutches; and an oversized duffel that exudes major Big Bag Energy.
In footwear, denim boots with ultra-pointy toes hit fashion's Y2K revival right on the head, as do a selection of coquettish kitten heel mules, constructed from strips of denim.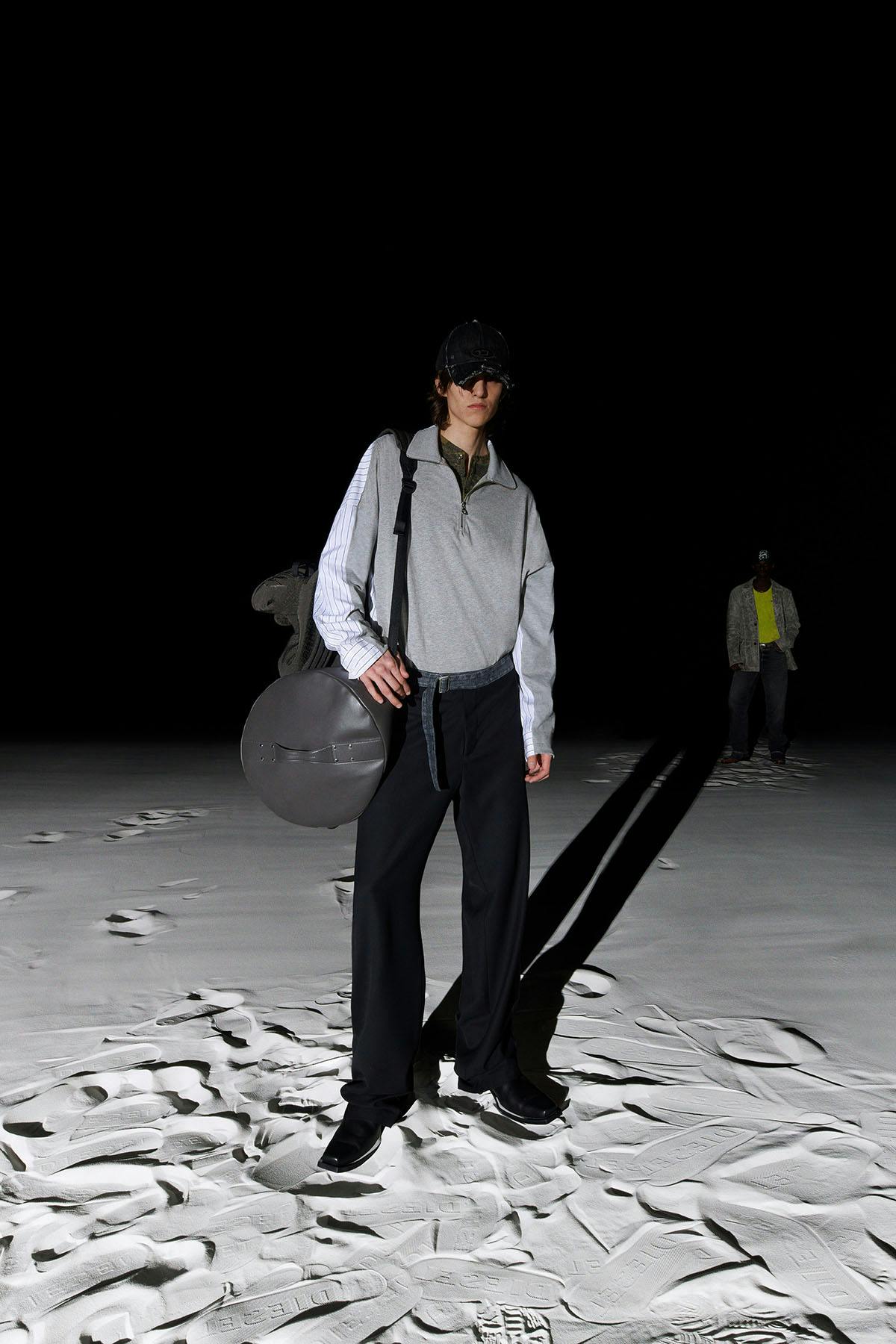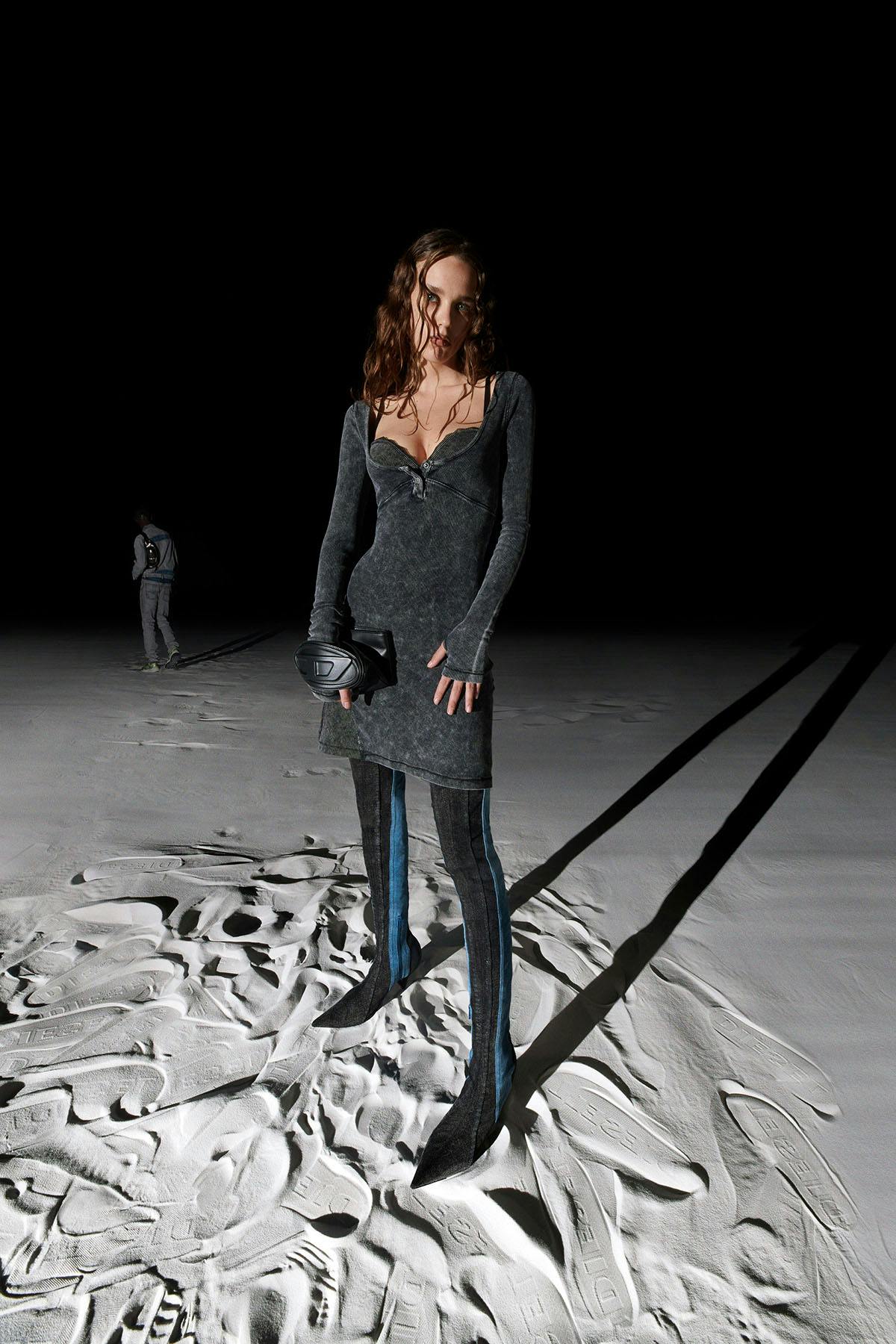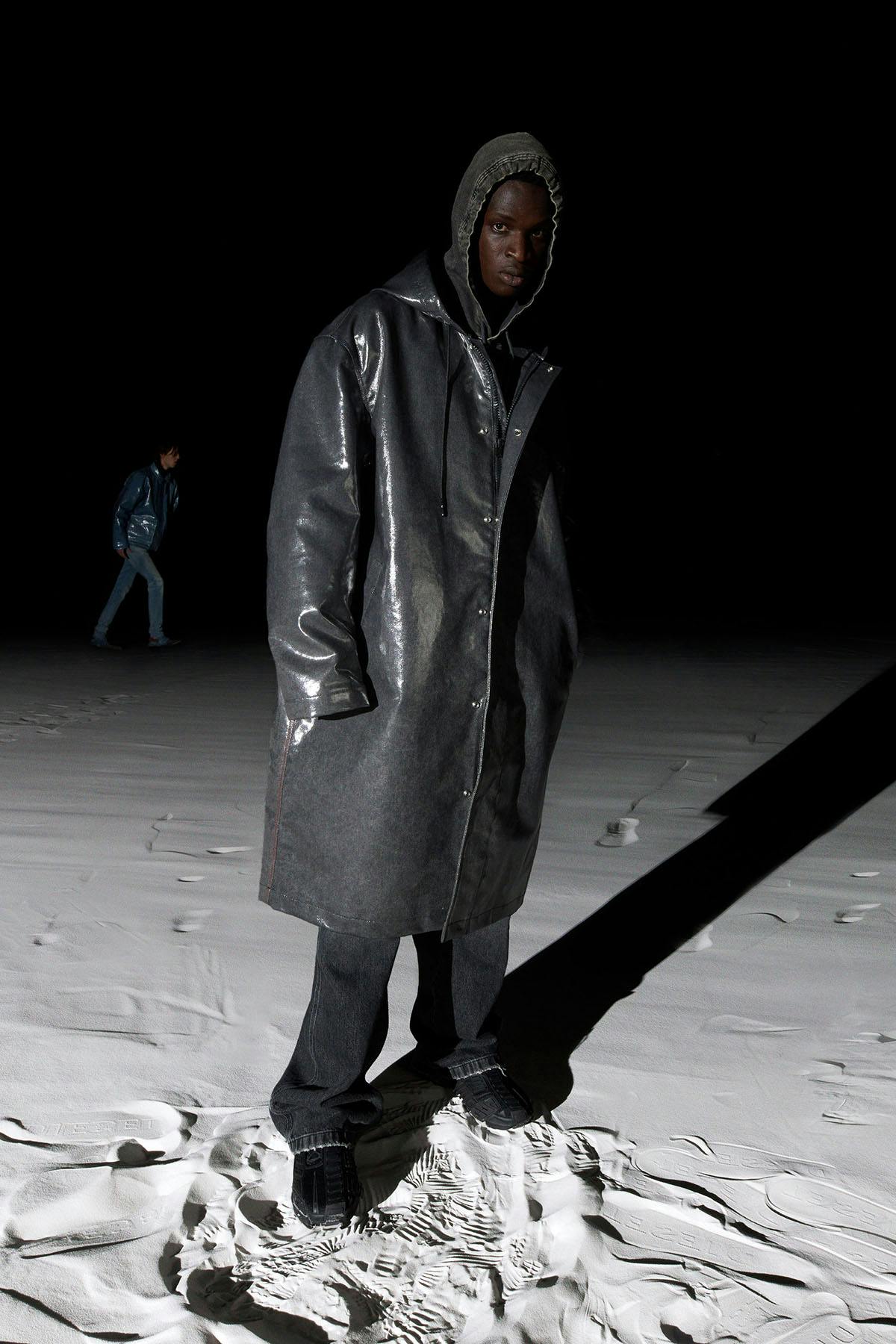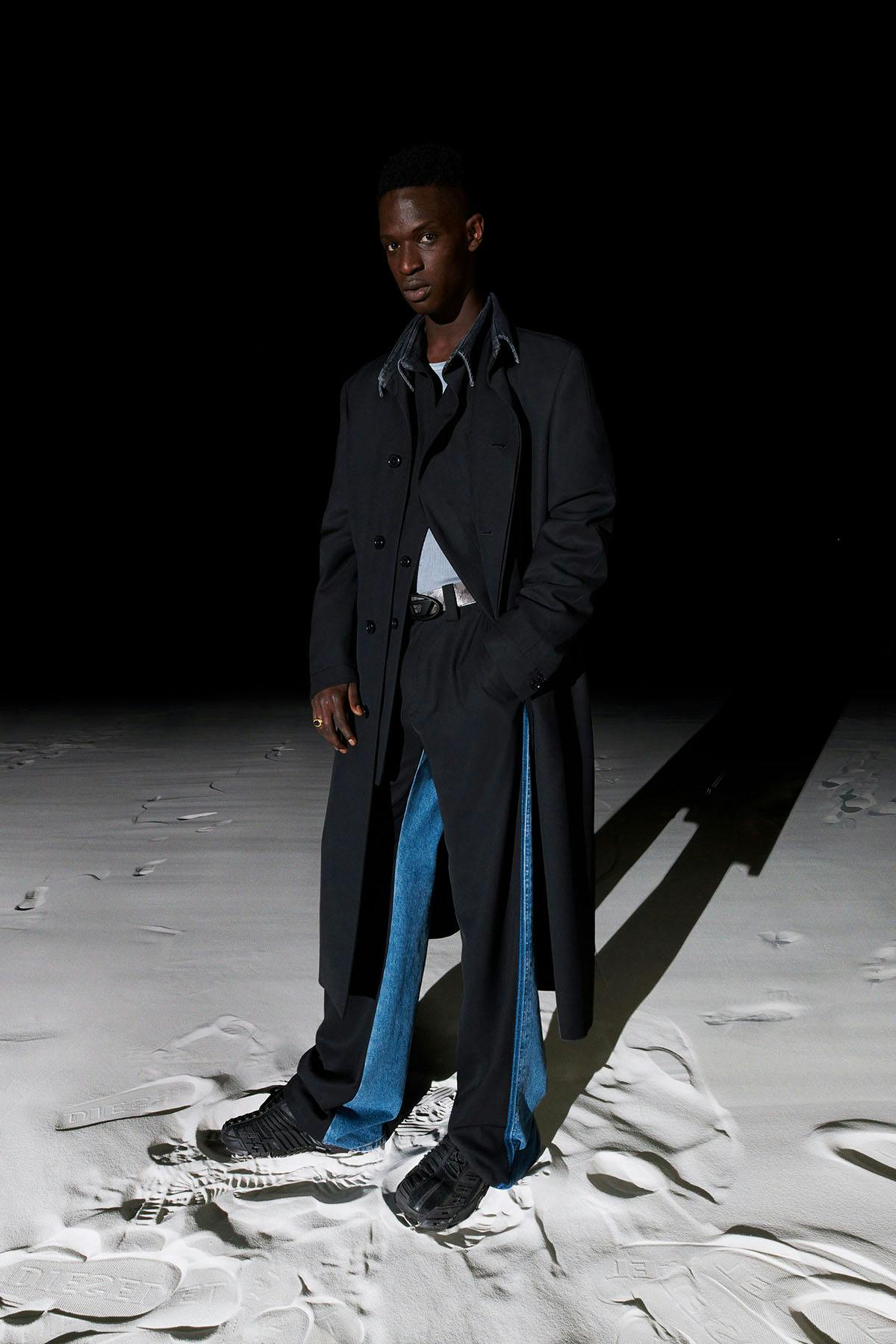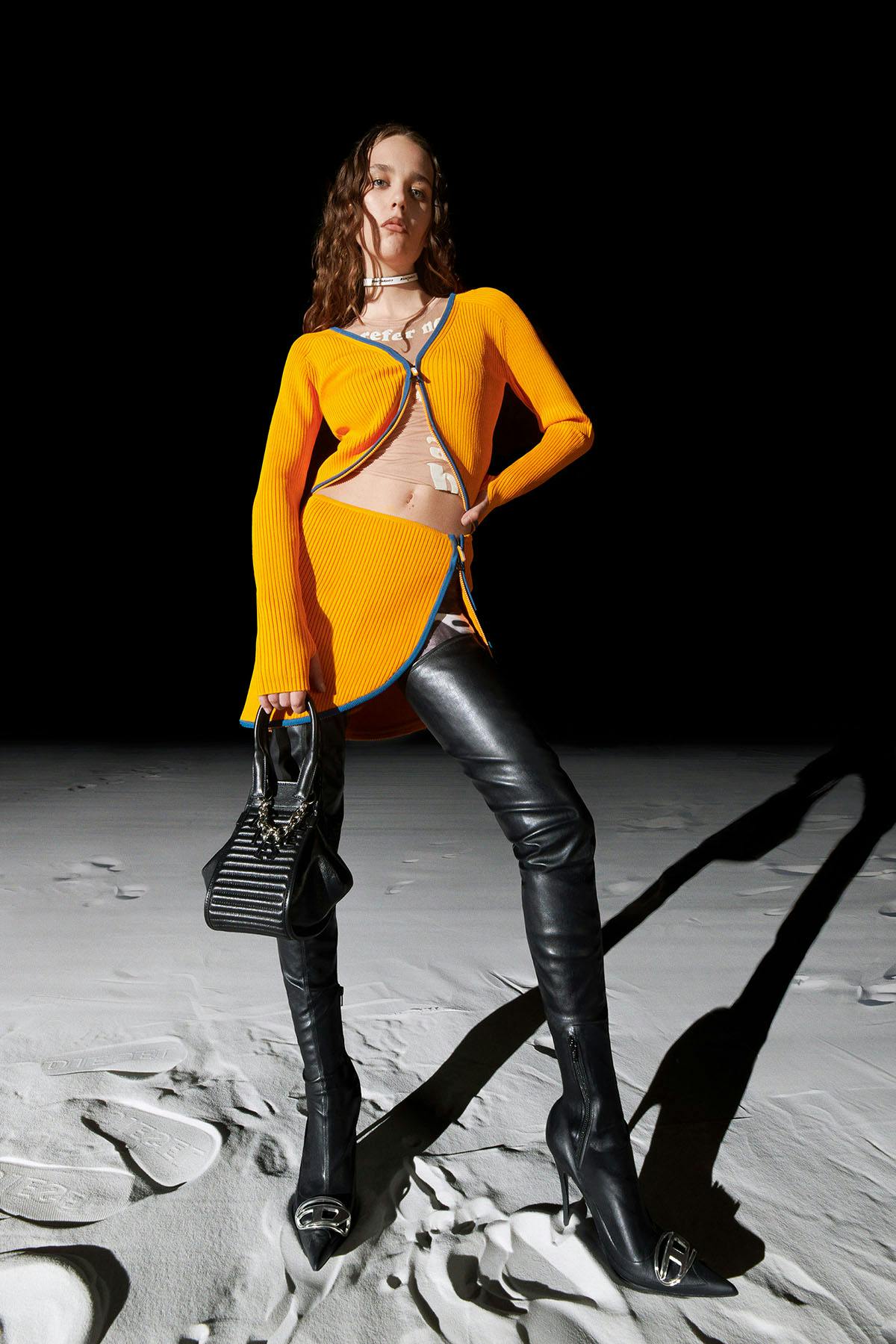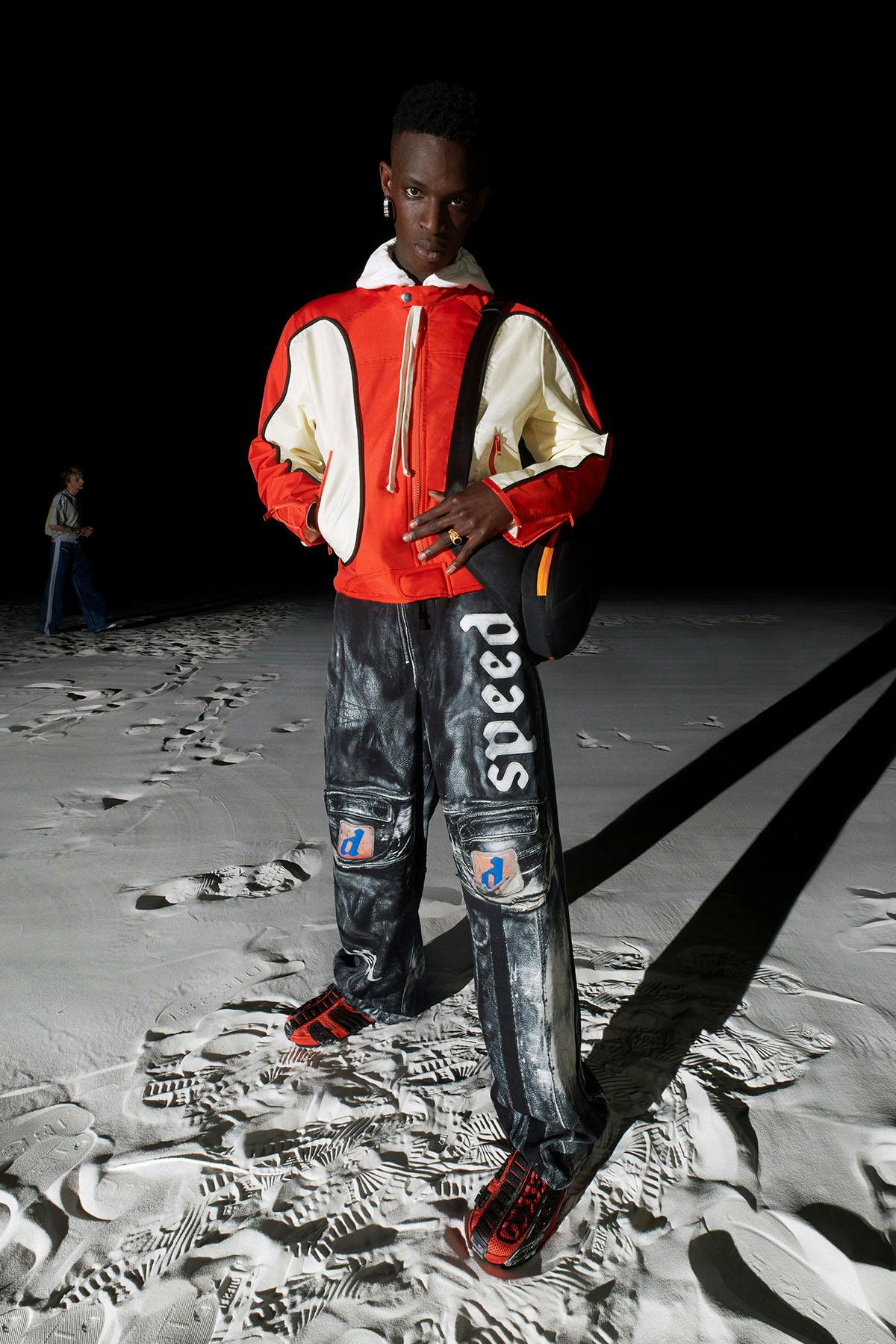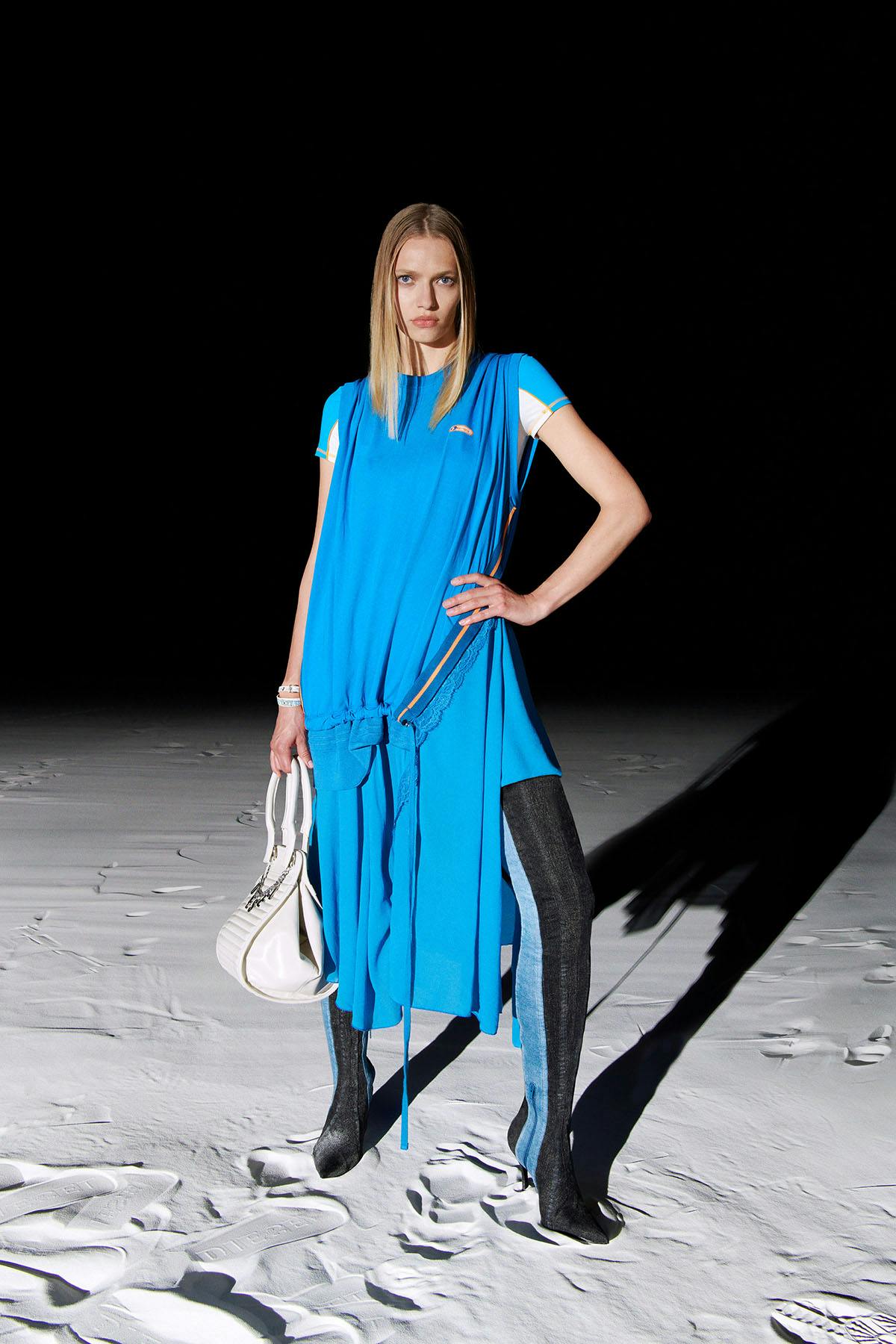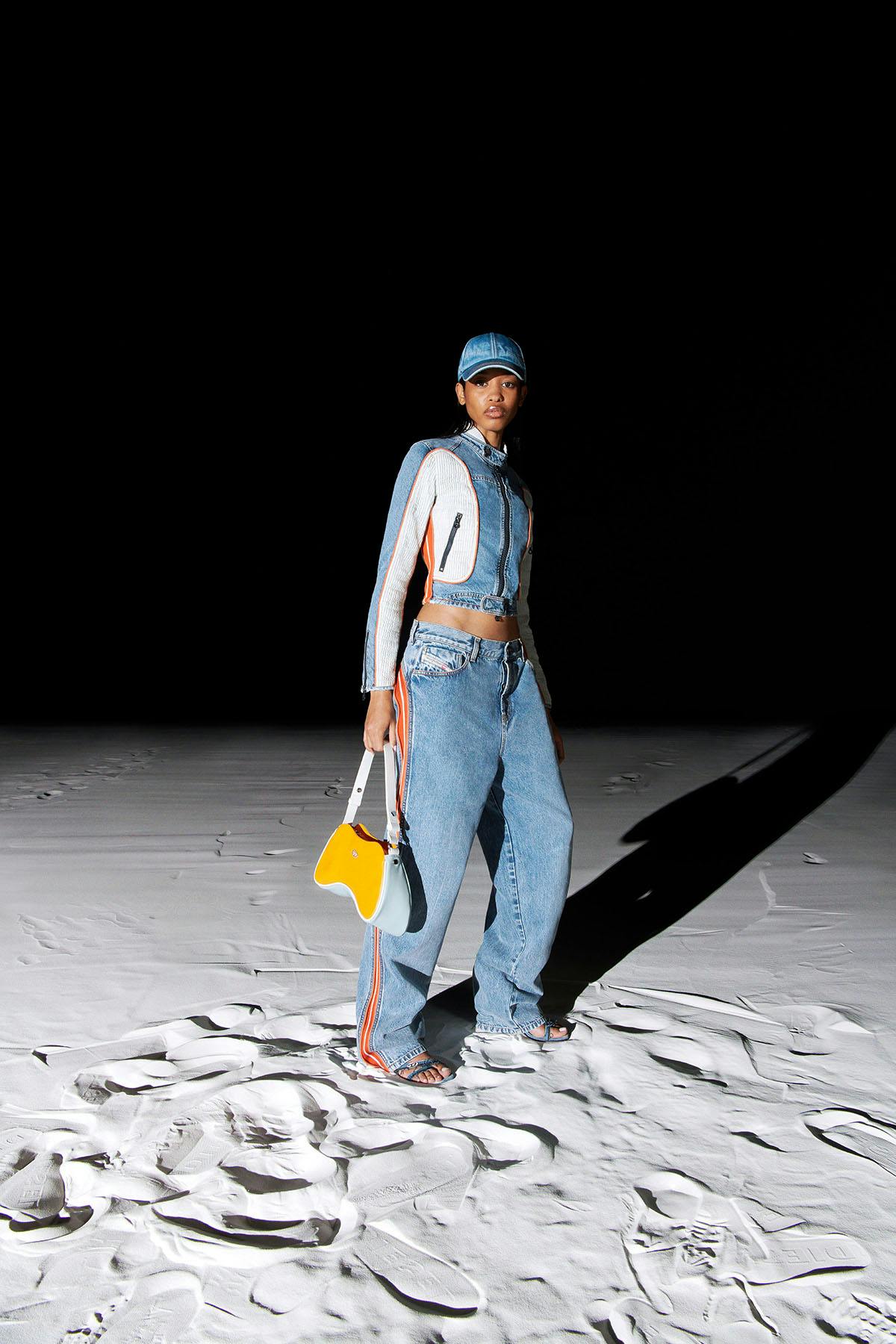 Also notable: a trompe l'oeil bodysuit printed with "dsl" on the butt, a leather motorcycle jacket-cum trench coat, and a pair of oversized, acid-washed jeans covered in pockets and zippers.
"There's a fun factor to Diesel, a joy factor," Martens said in a press release. "The identity of Diesel is very clear and it's not too serious, which is why I think people are obsessed with the brand all over again."
Obsessed, indeed.