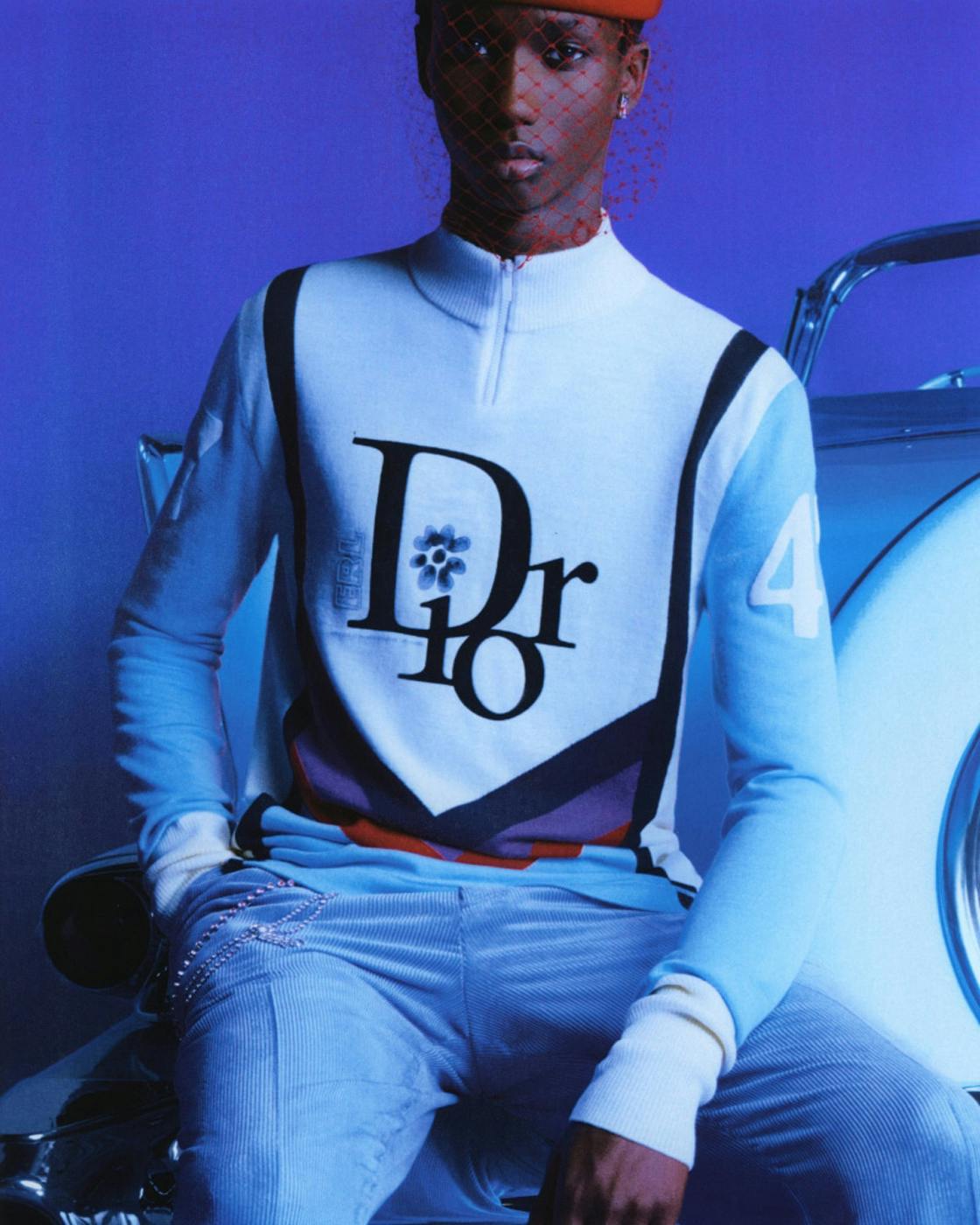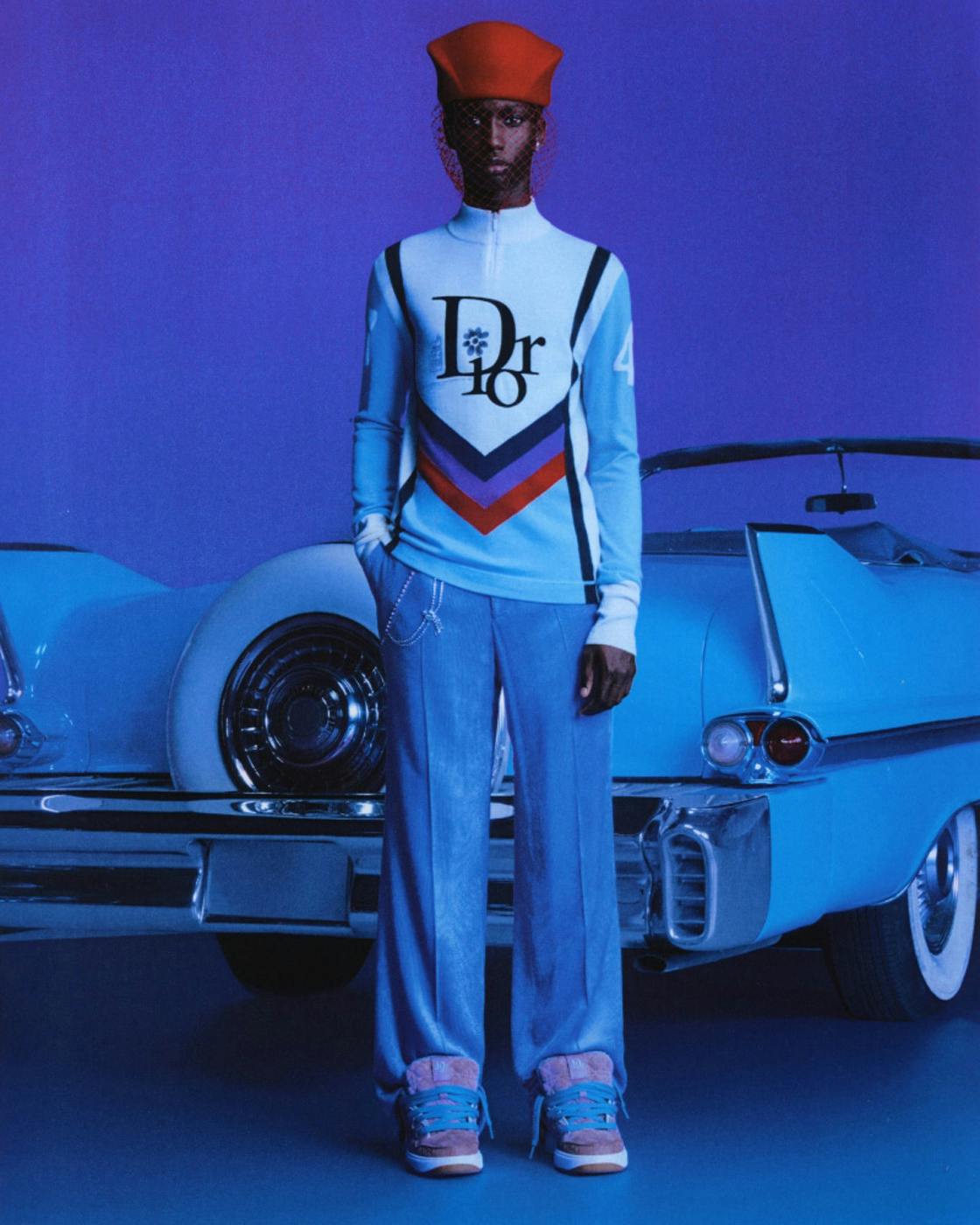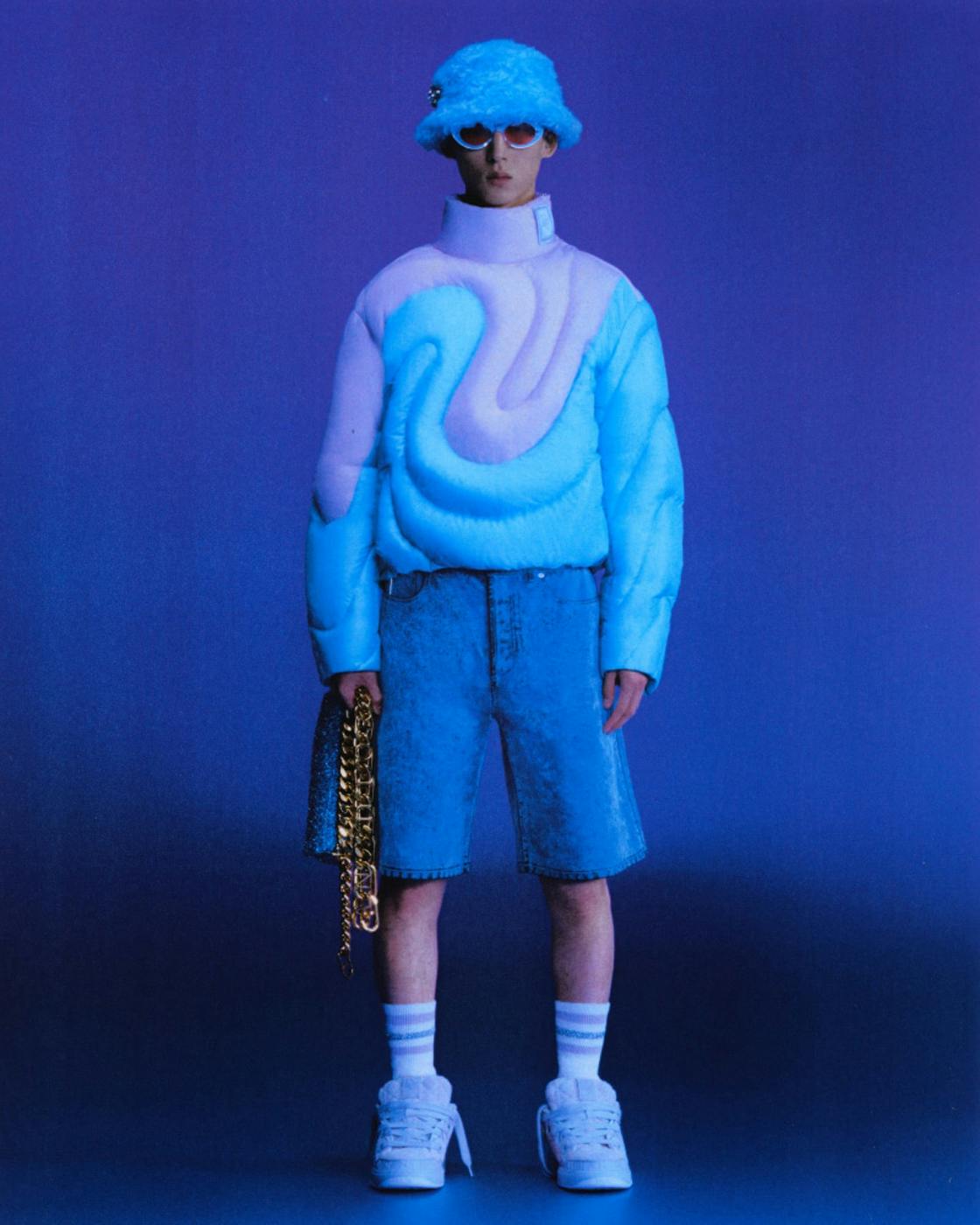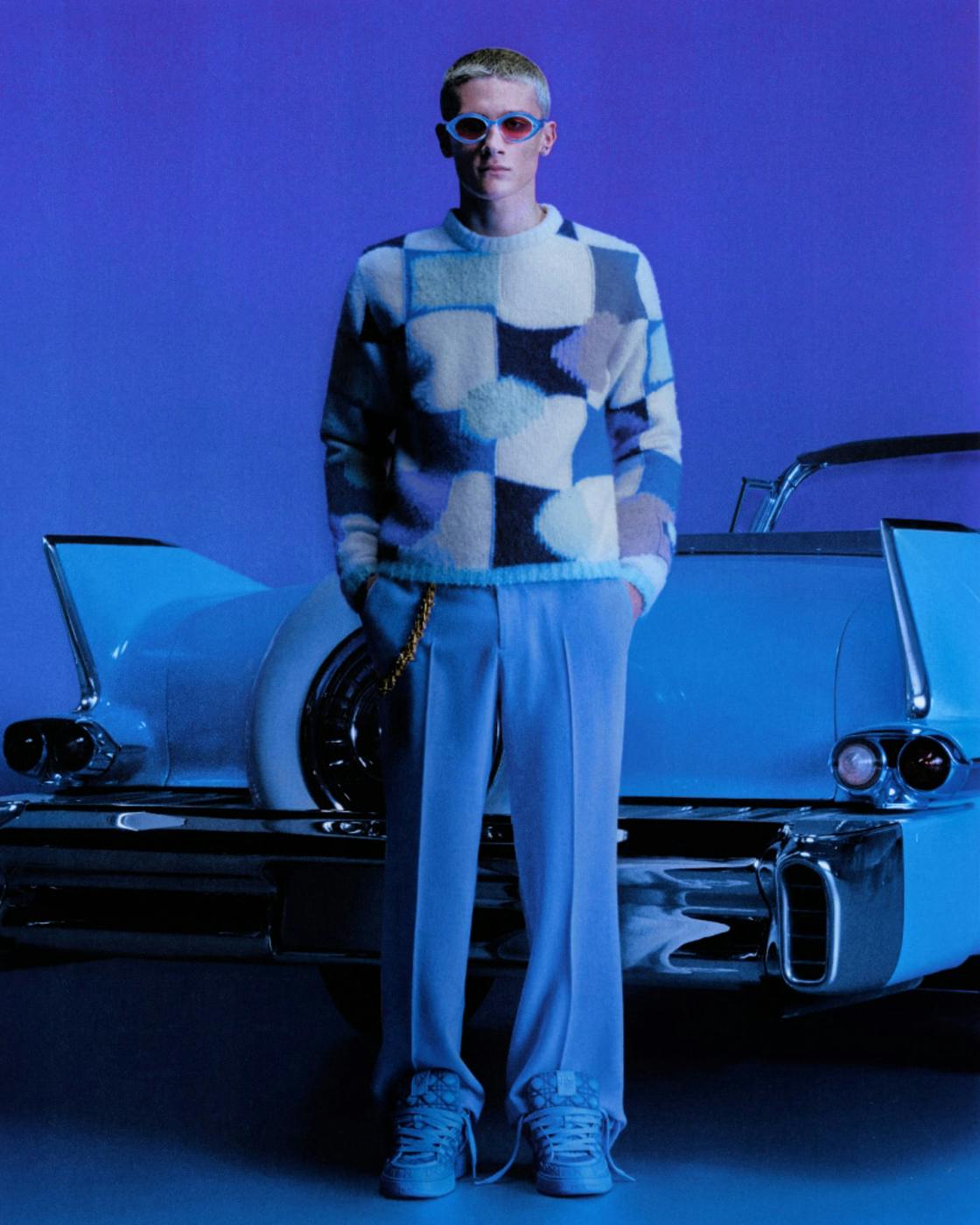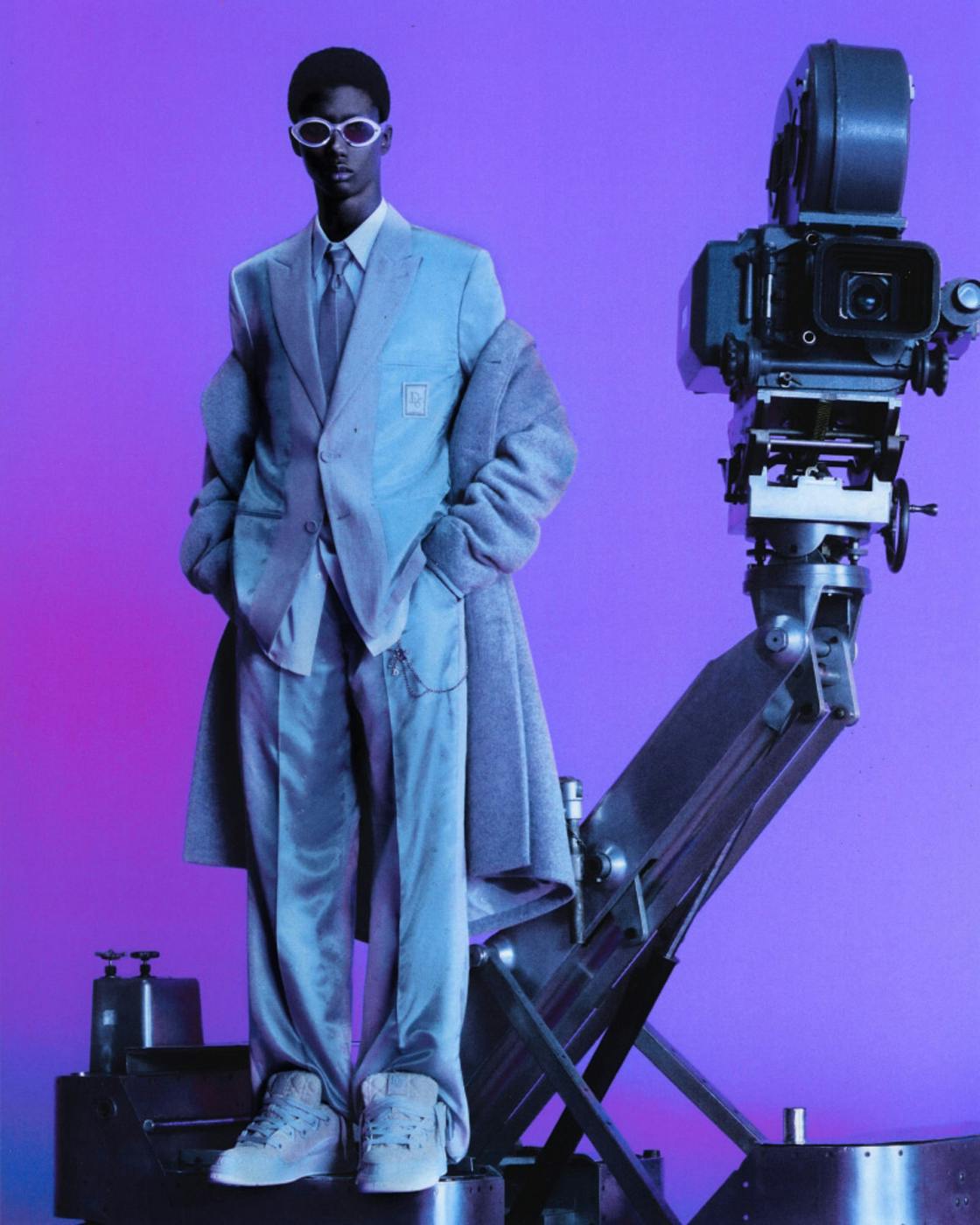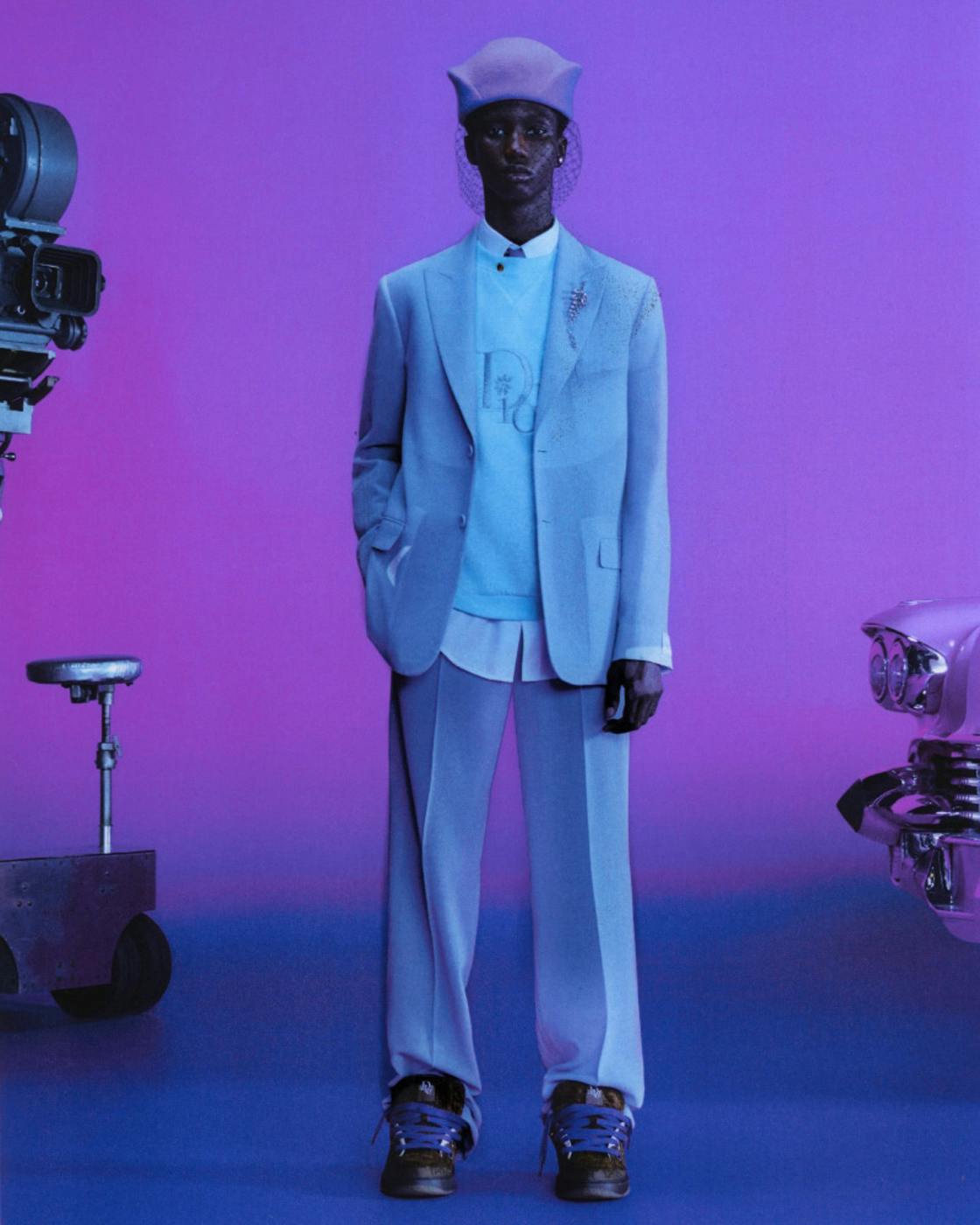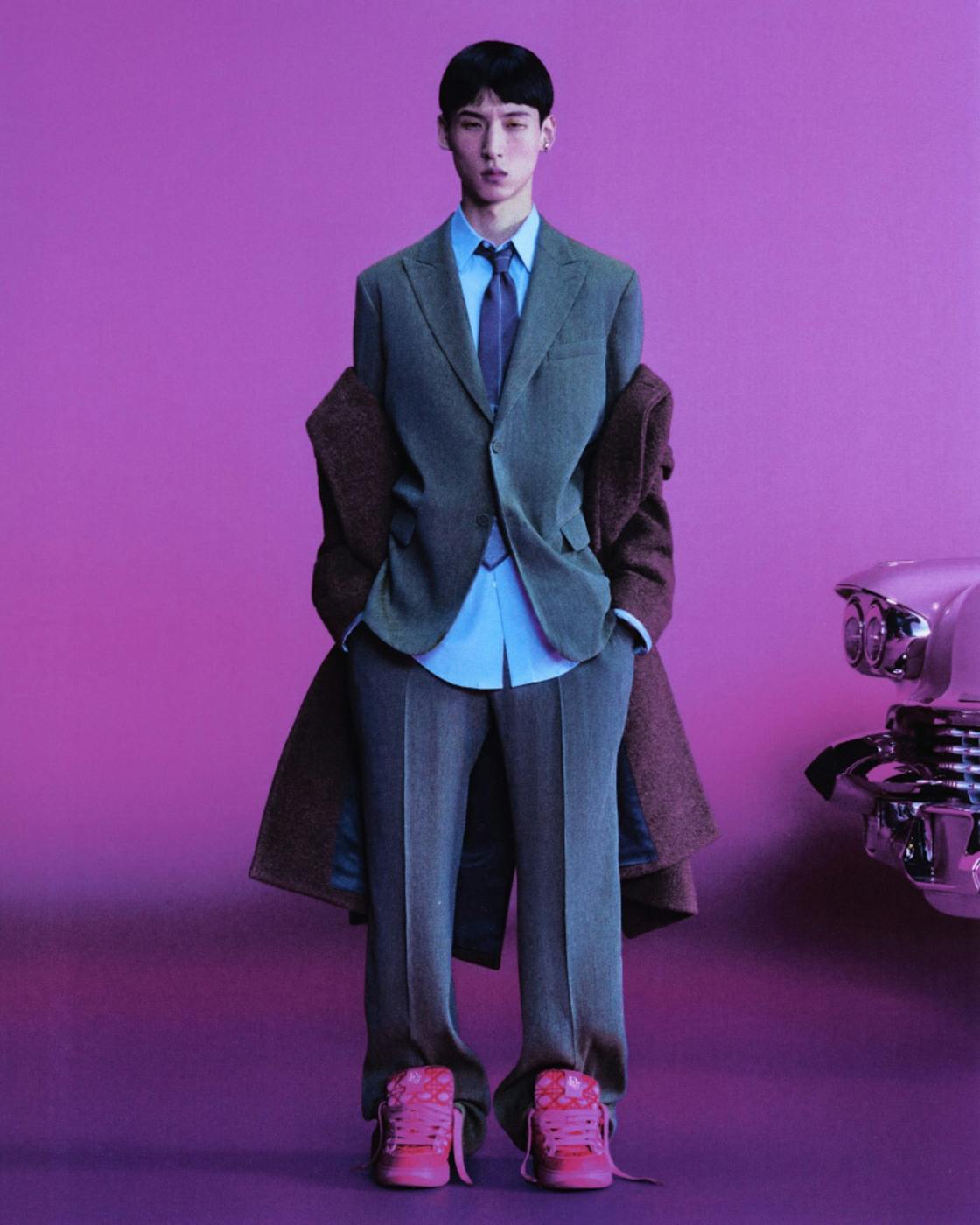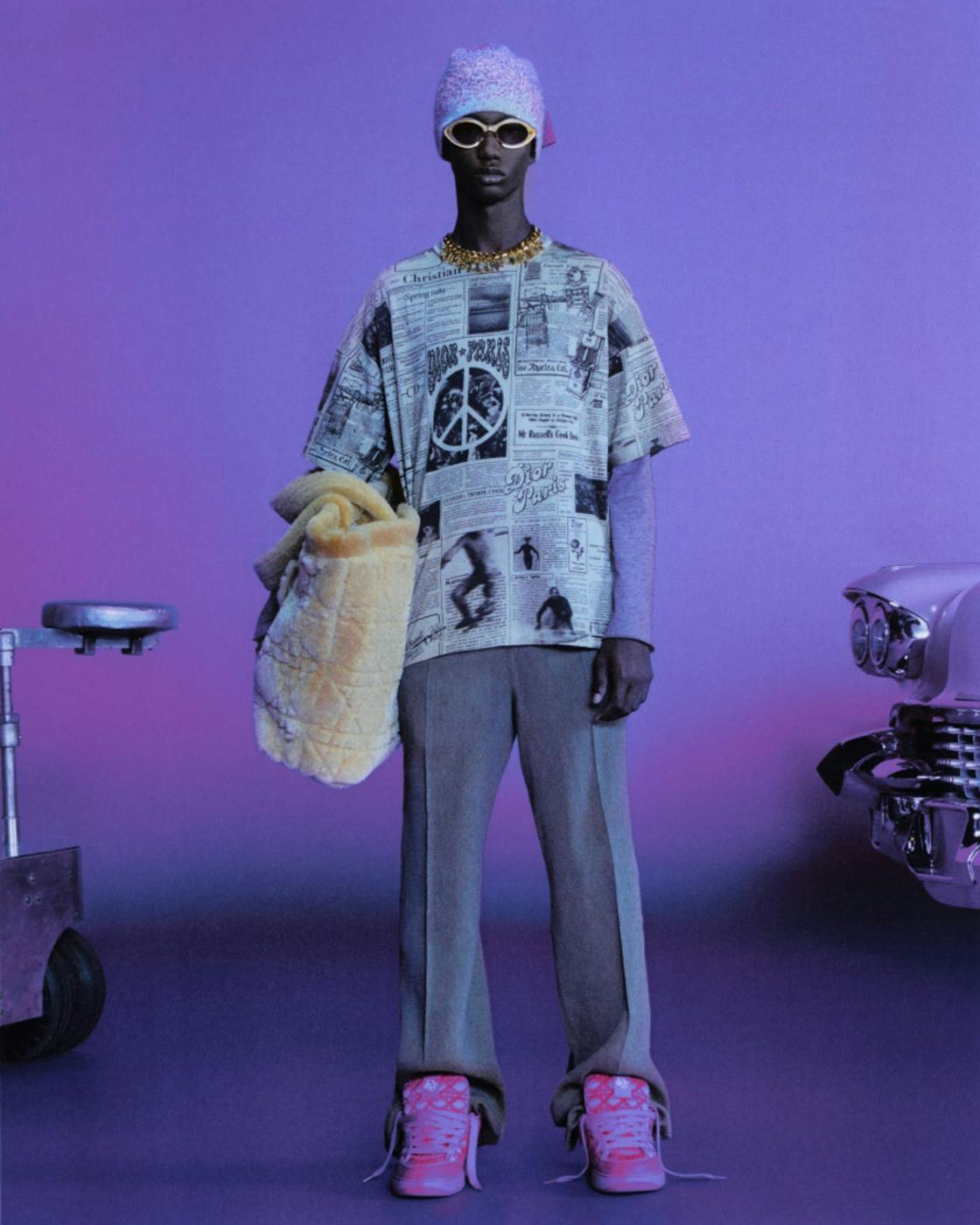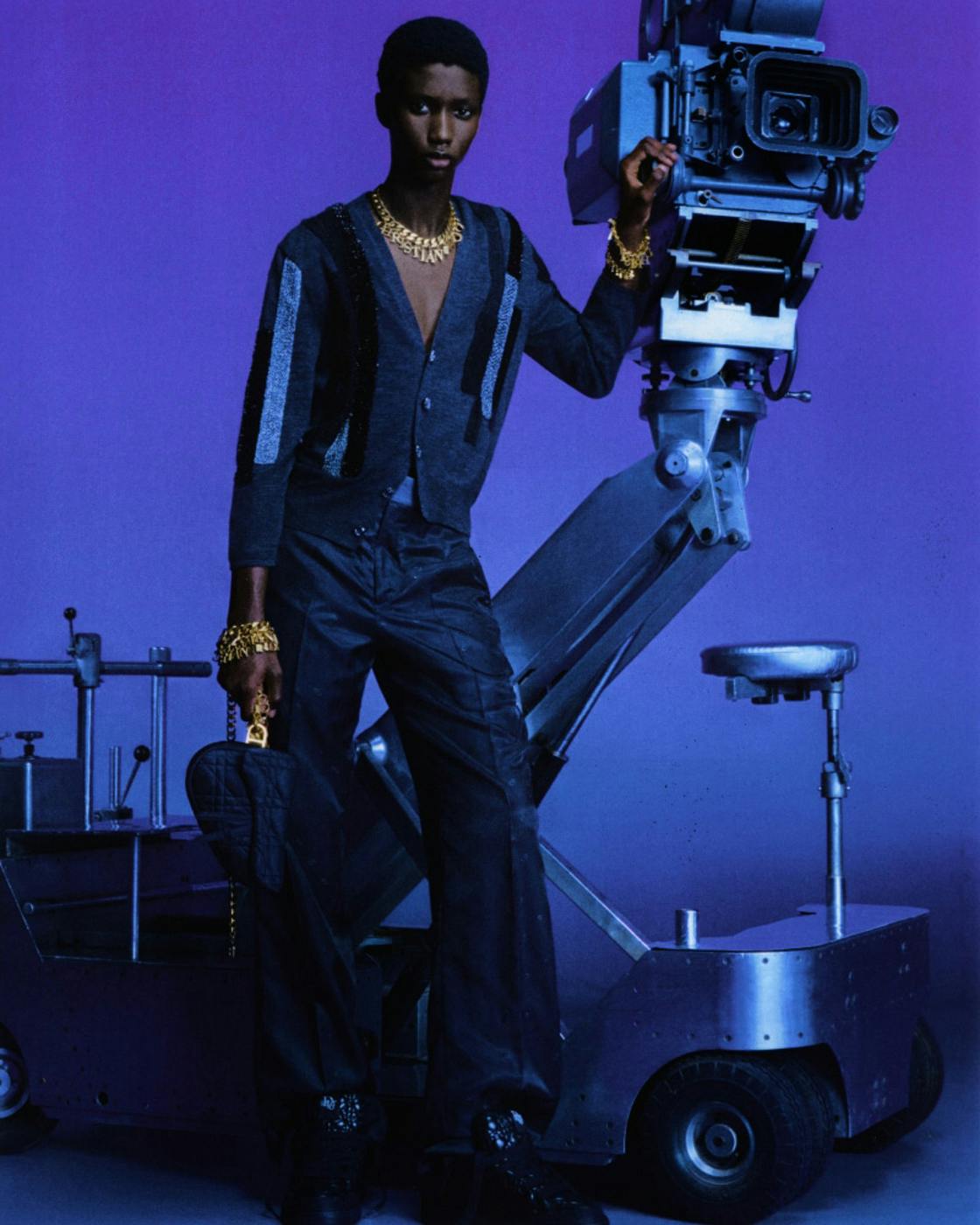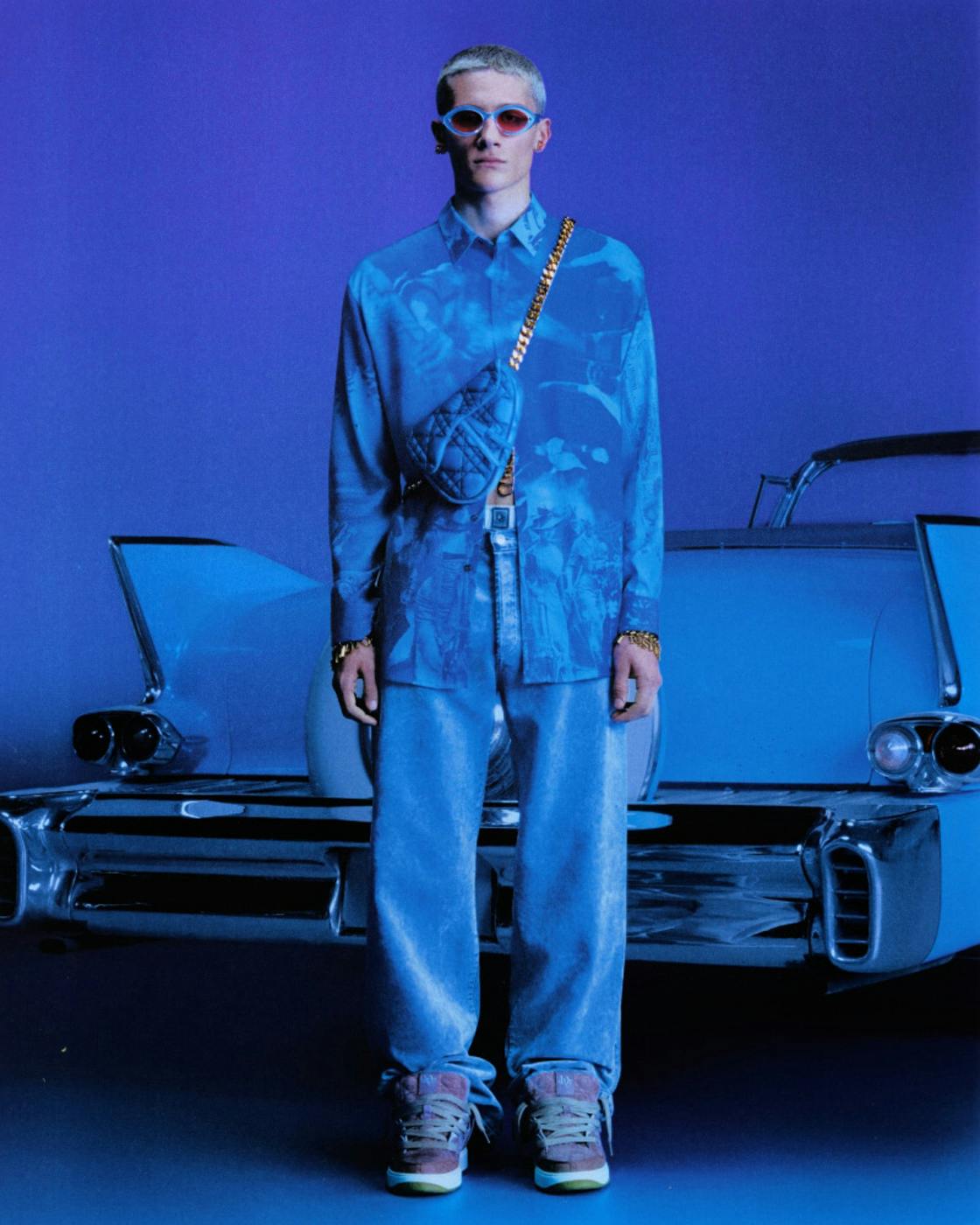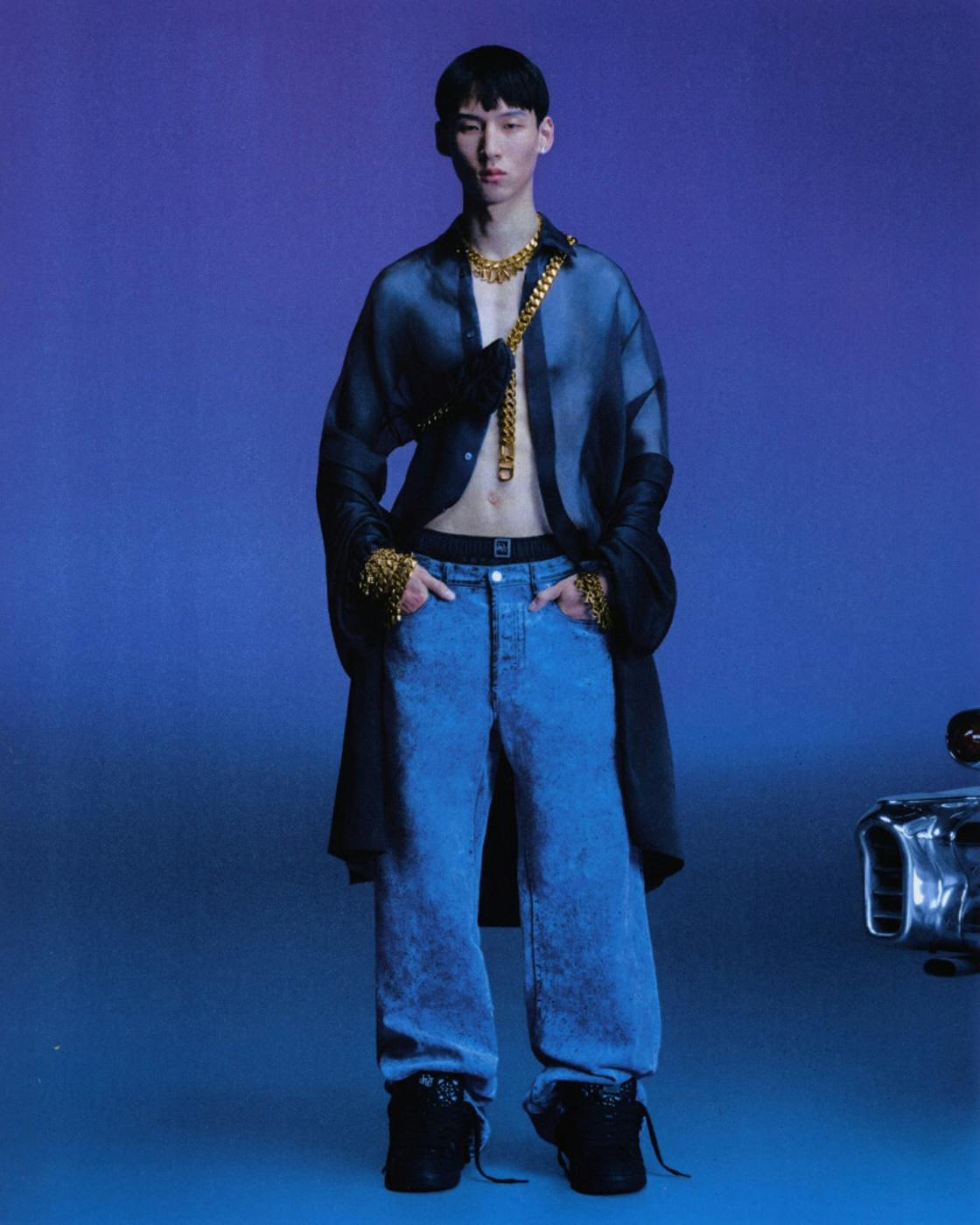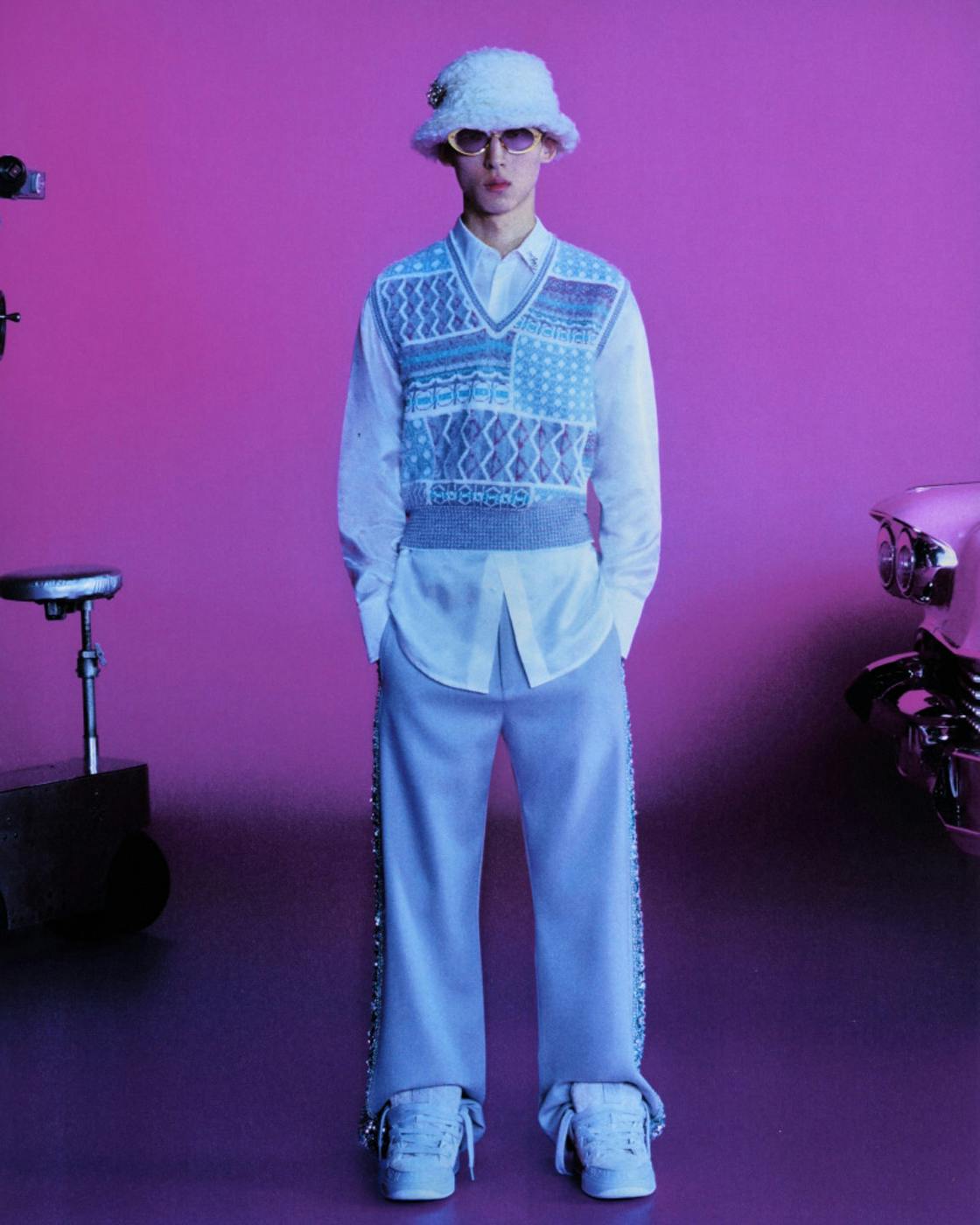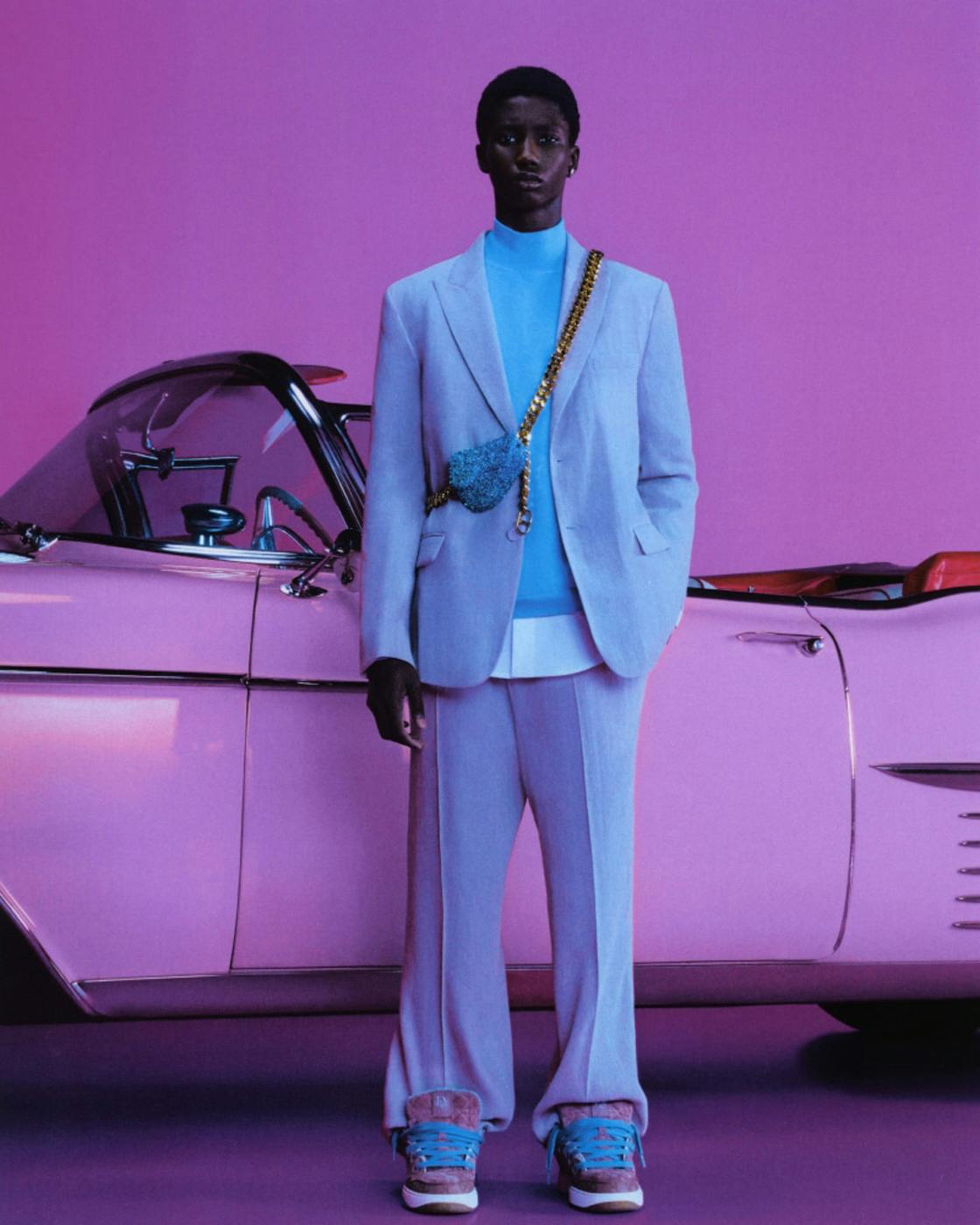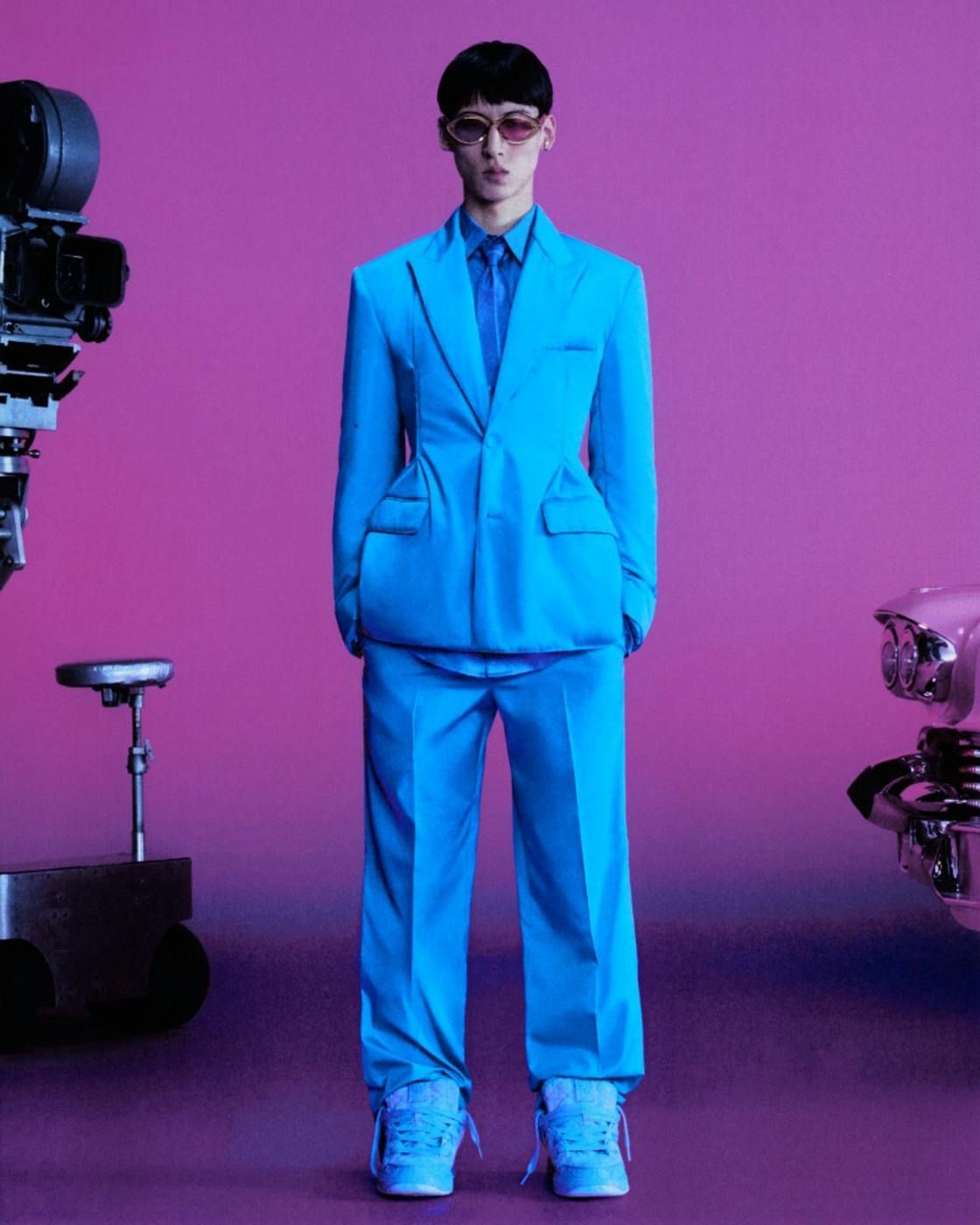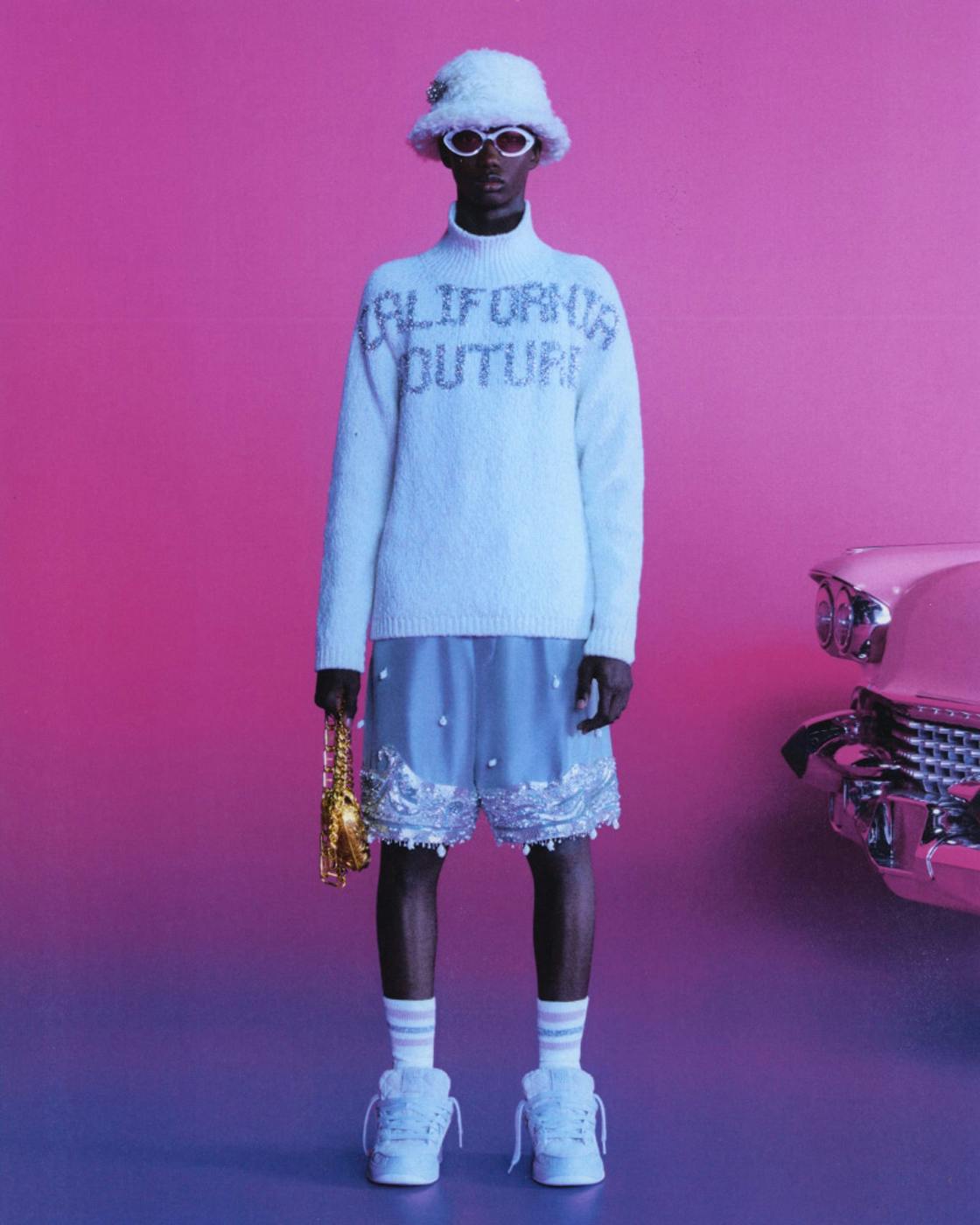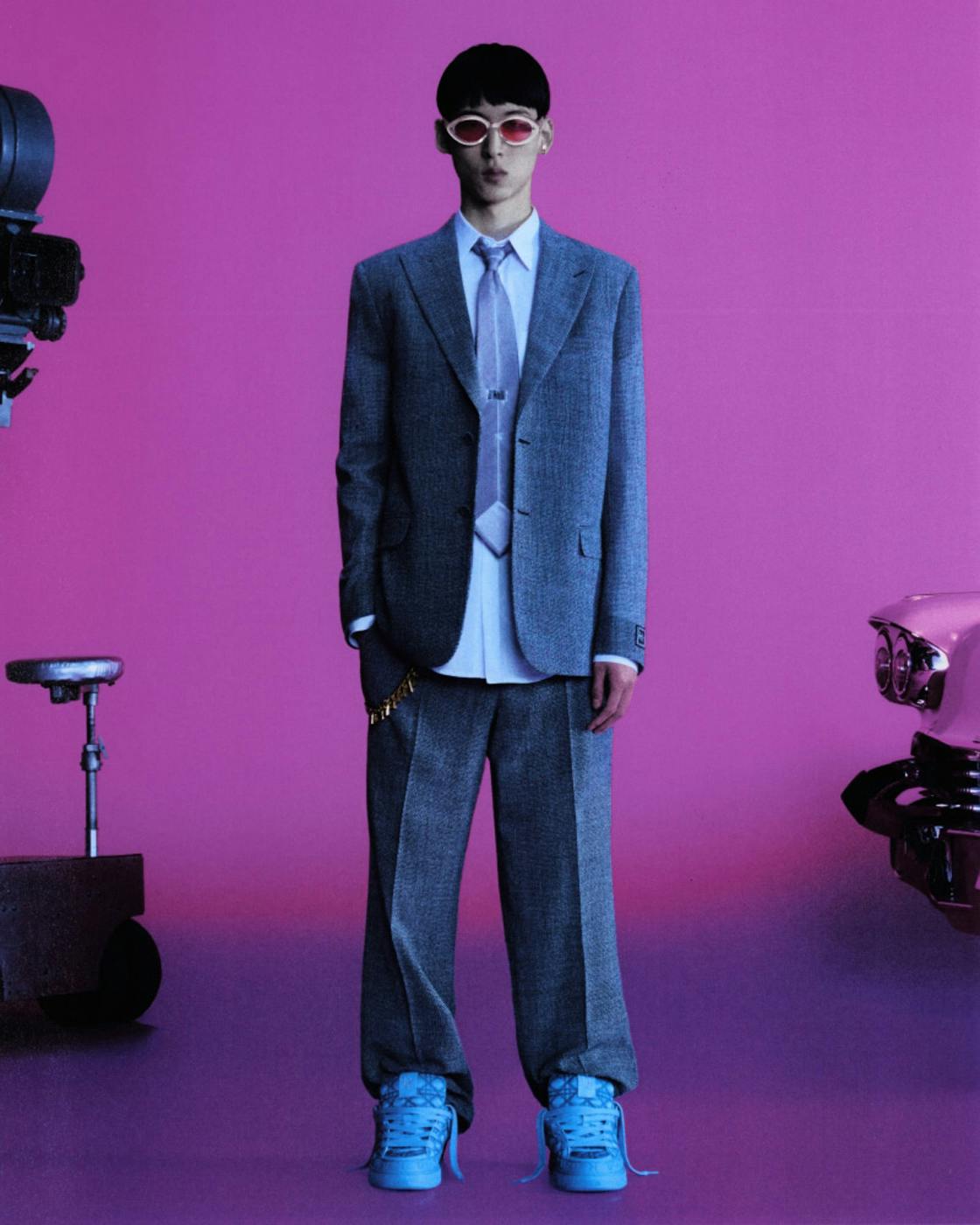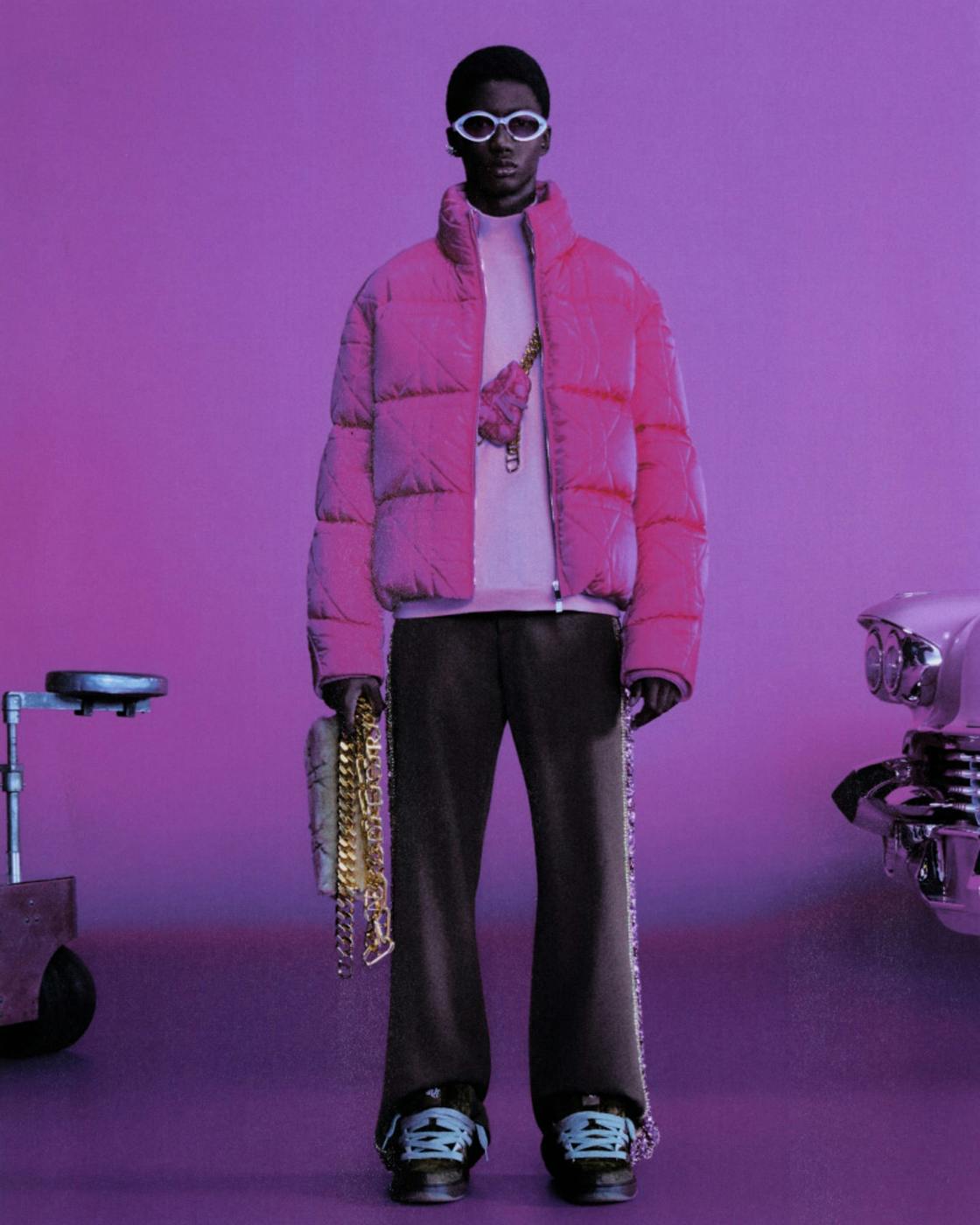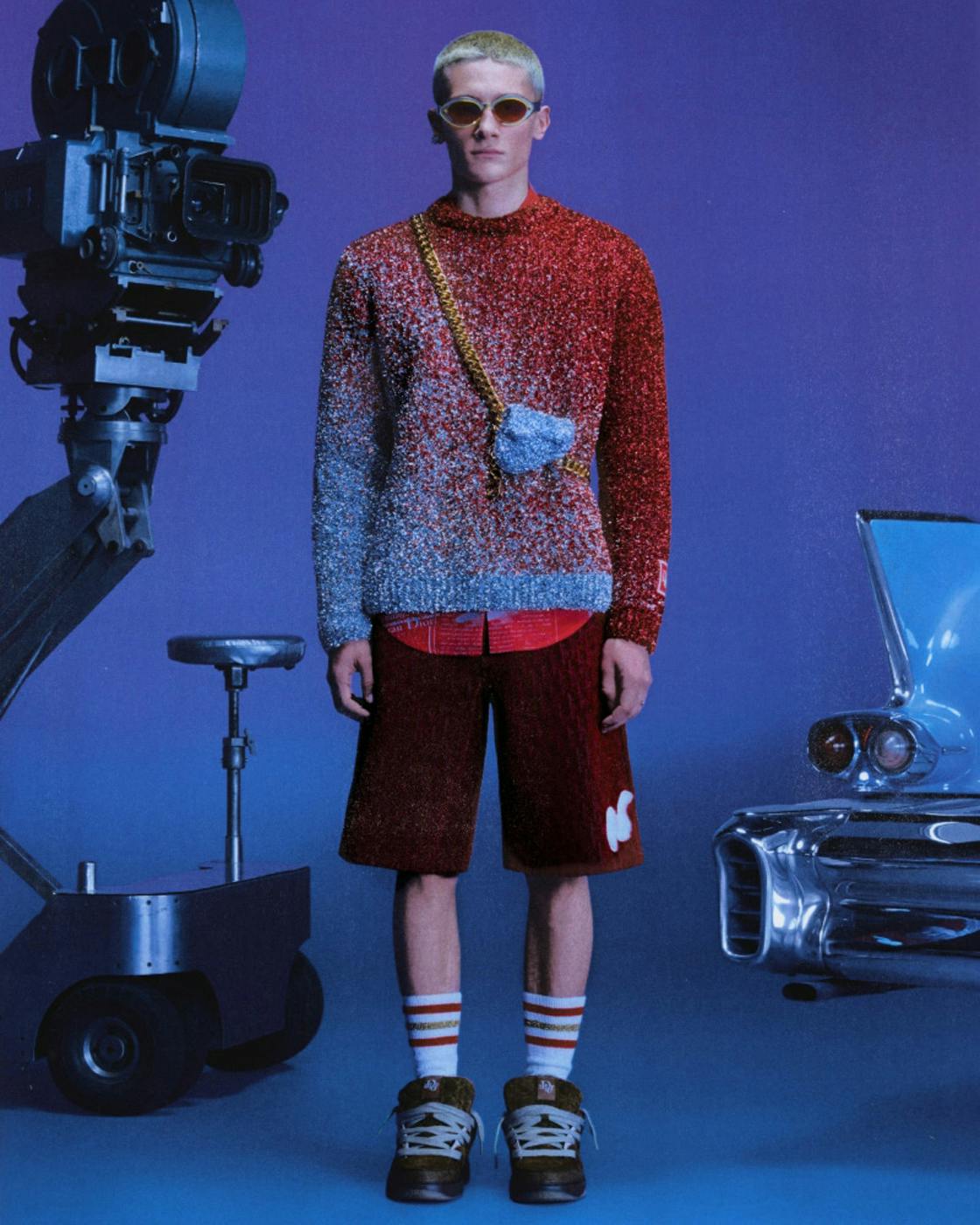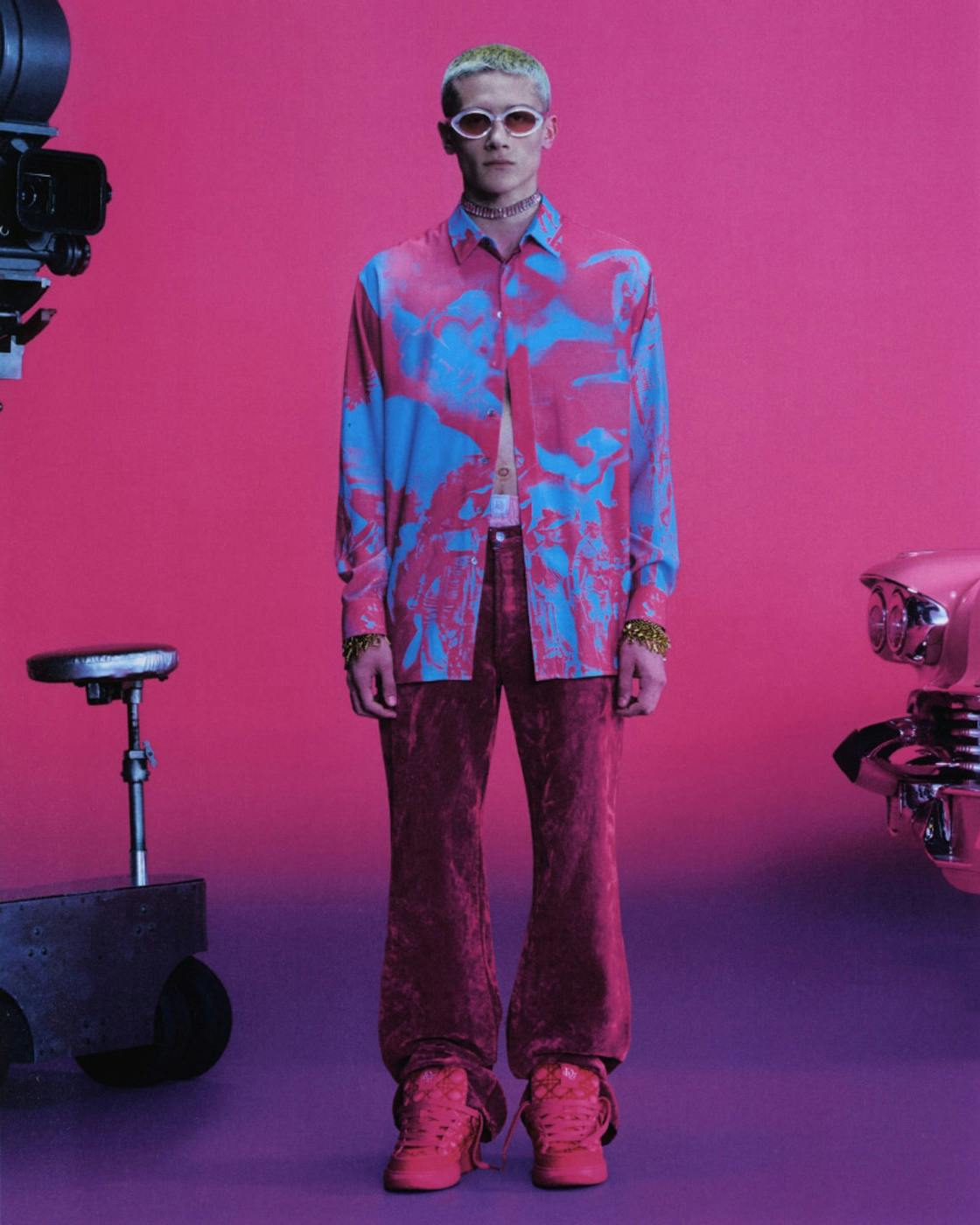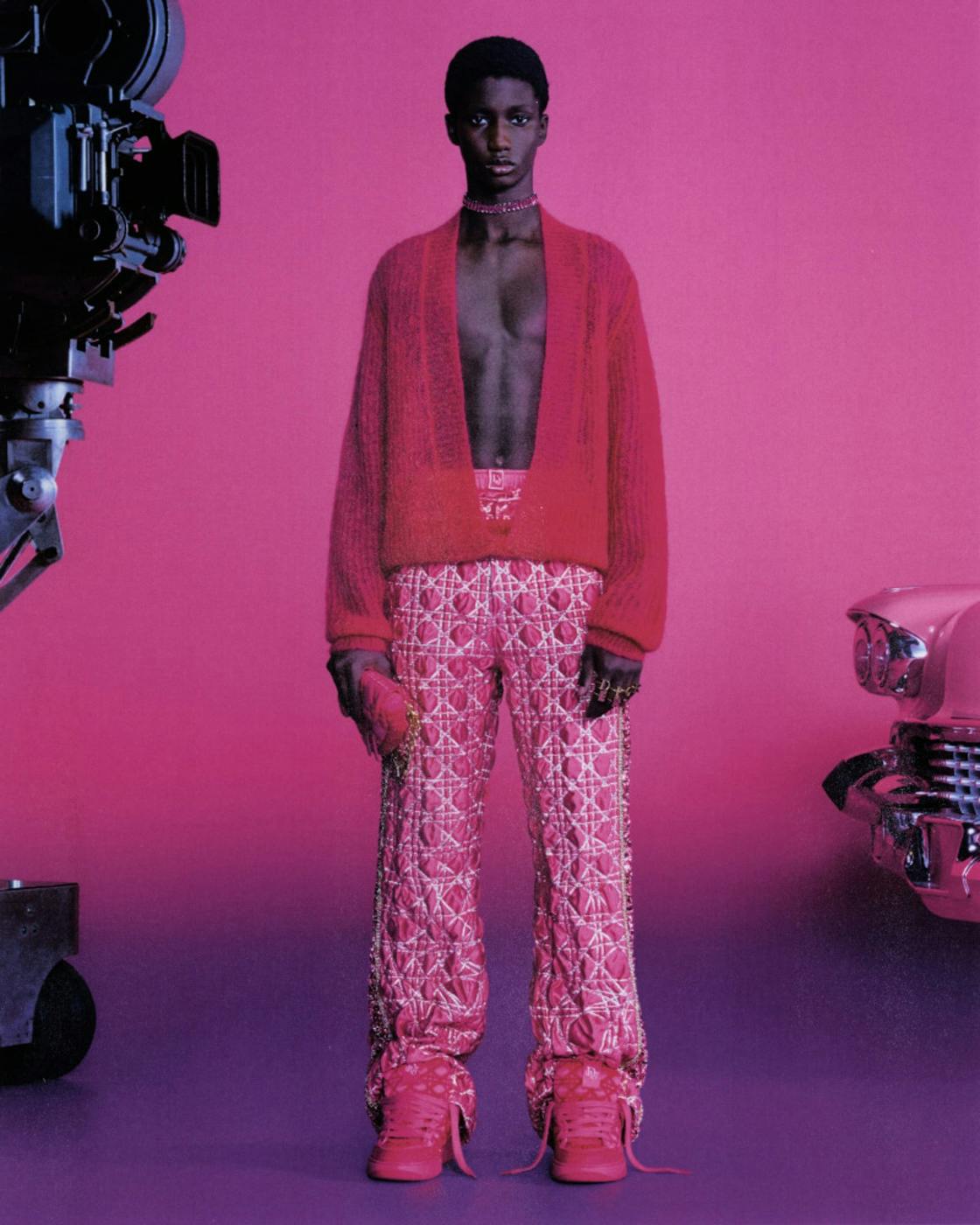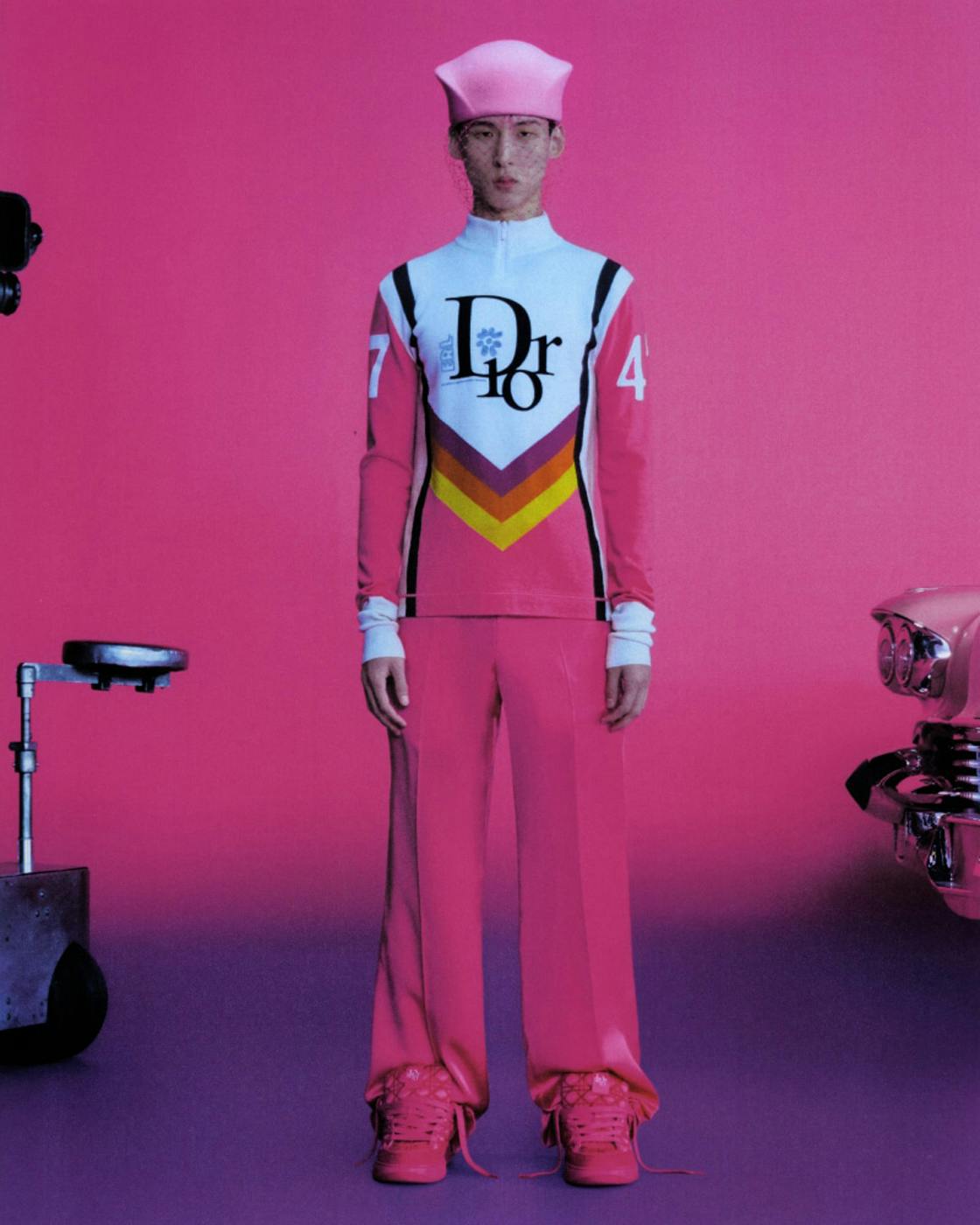 There's a lot to like in Dior's Spring 2023 collection, thanks to guest designer Eli Russell Linnetz of ERL fame. Here, Linnetz filters ERL's post-modernist Californian pastiche through Dior's ultra-opulent lens and the result is indulgent, innovative, and surprisingly intimate.
The only question left is how best to create a suitable portmanteau from Dior and ERL? DioRL? That just doesn't hit right, but there's gotta be a better way than just saying "dee-yor by ee-are-ell."
Fortunately, the clothing more than makes up for my clumsy attempts at abbreviation.
Photographed by Linnetz himself, Dior's Spring 2023 campaign presents the DioRL collection in its entirety.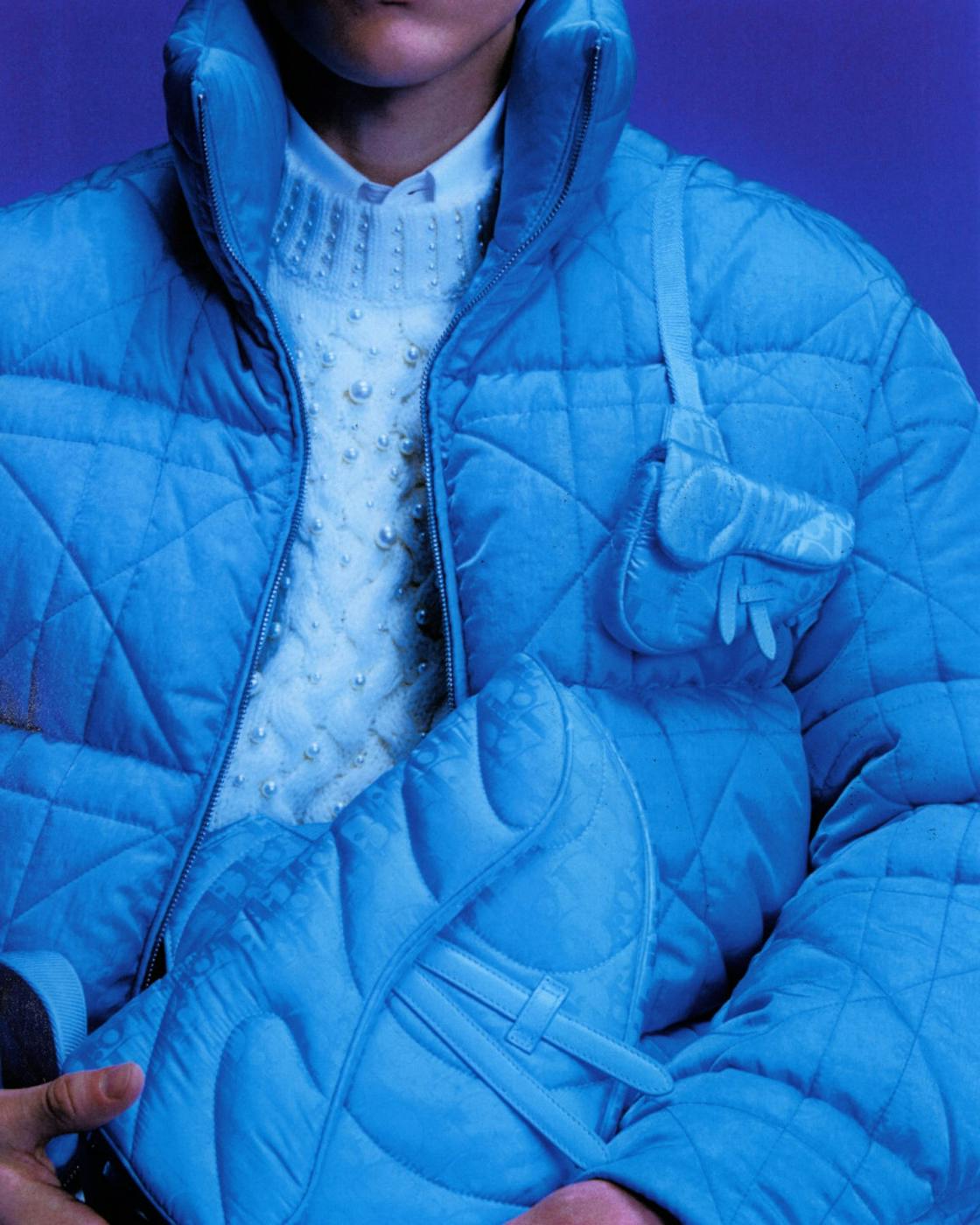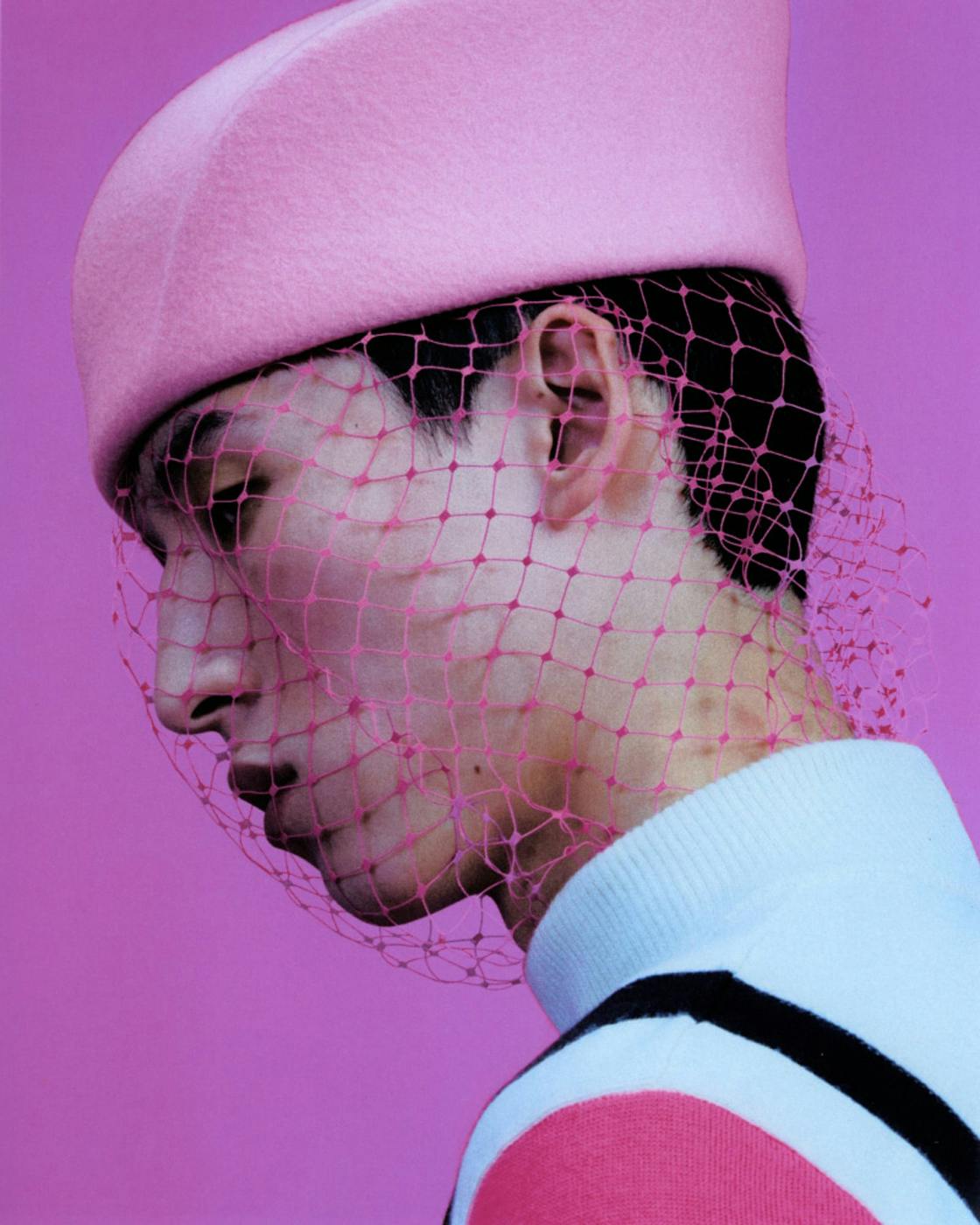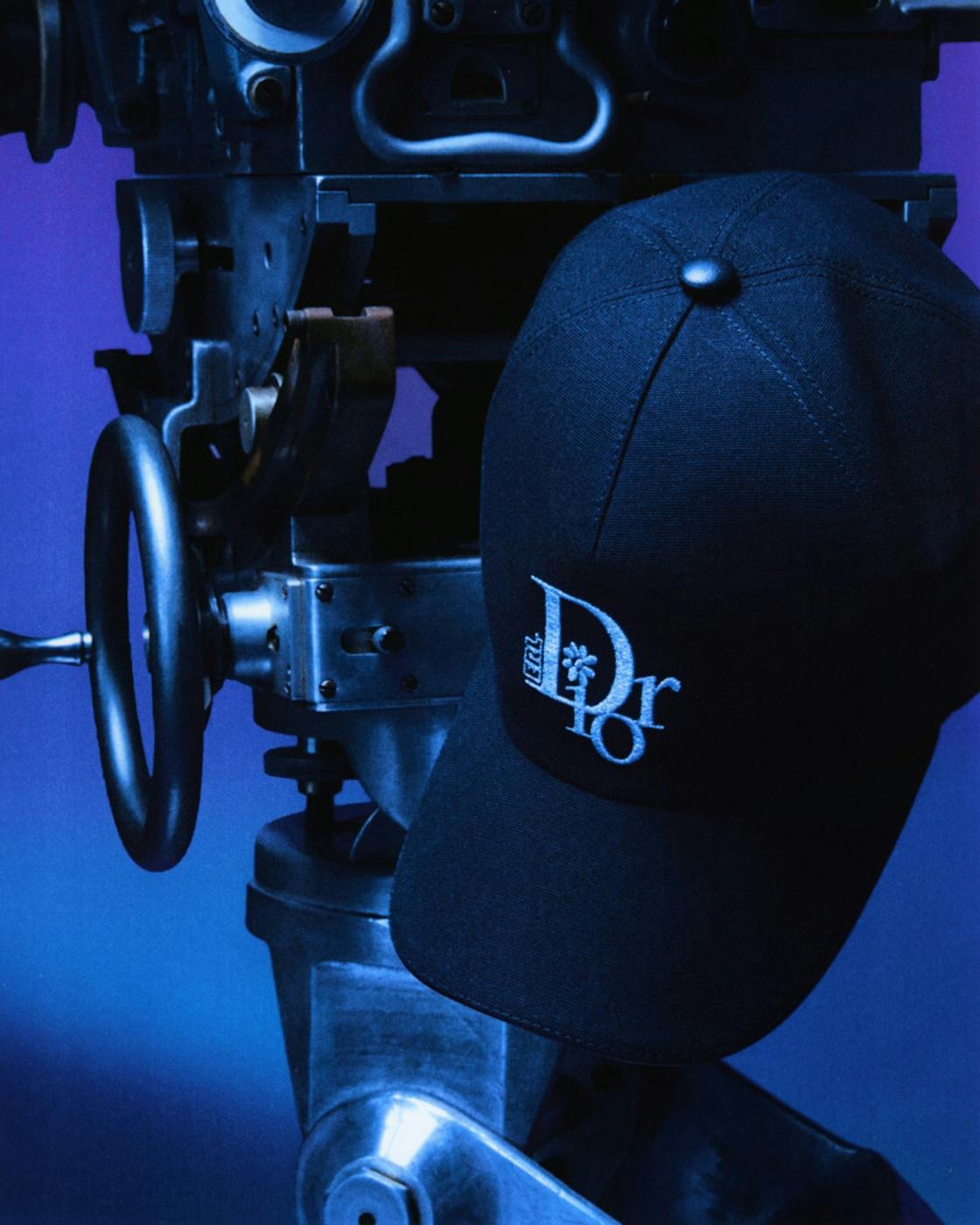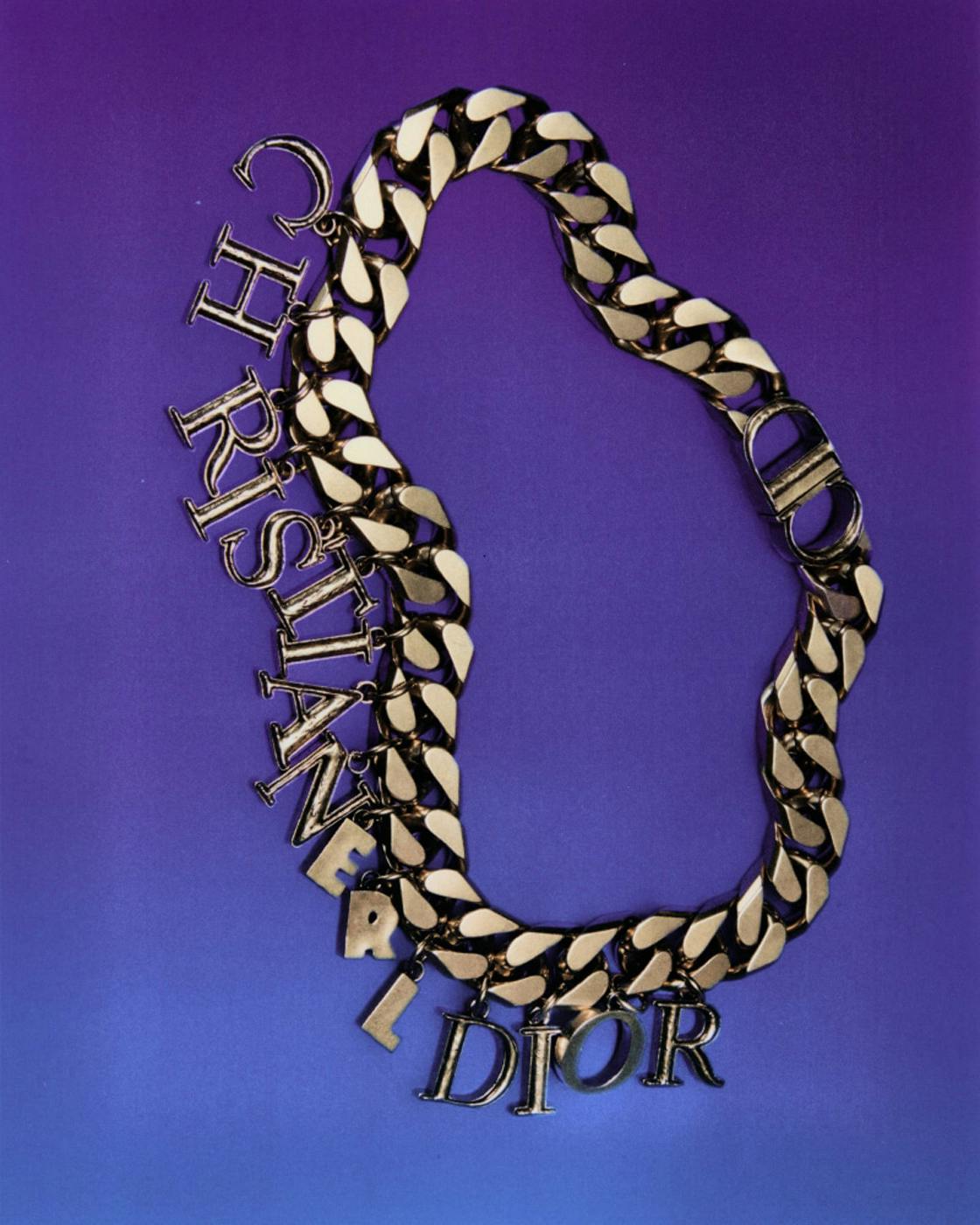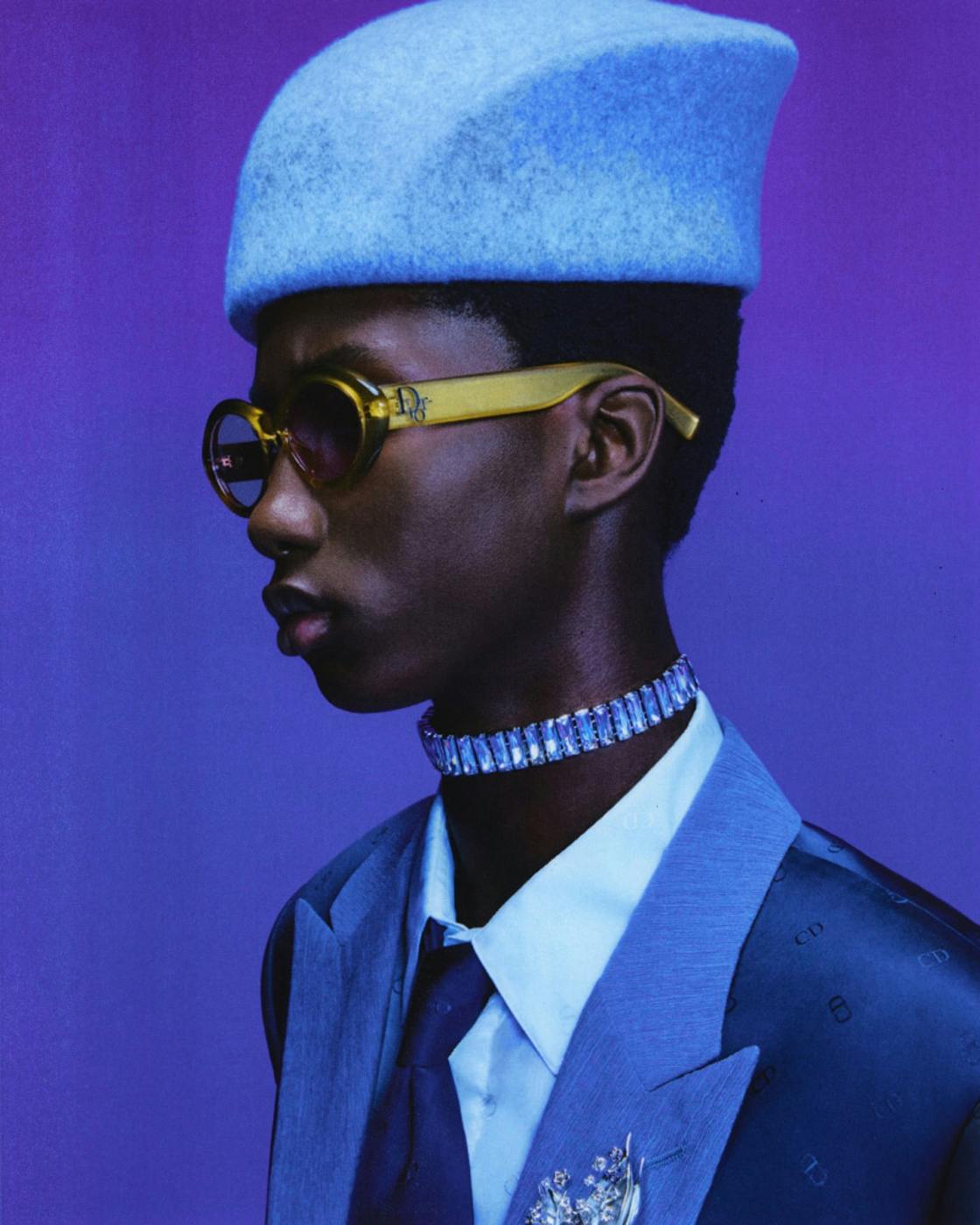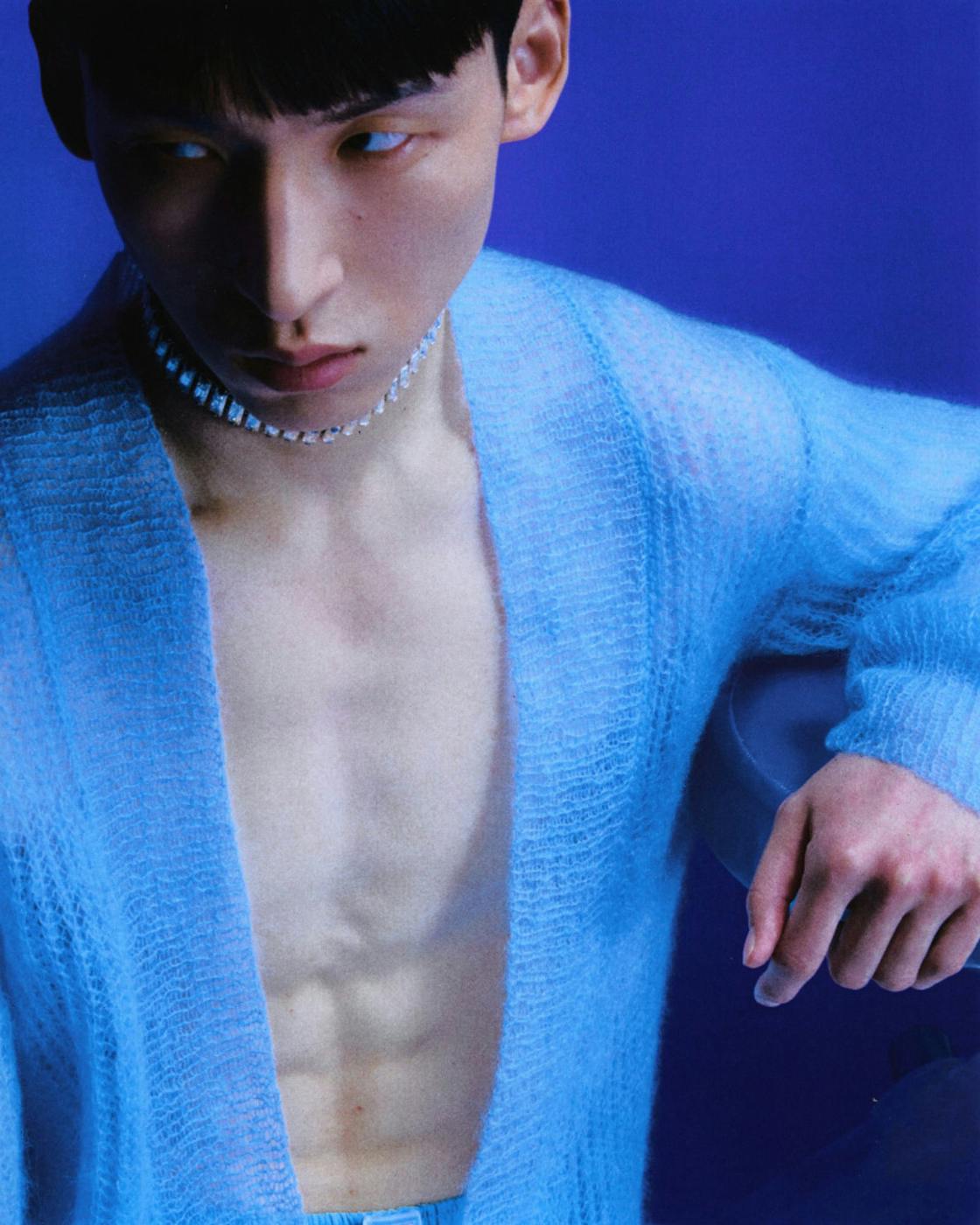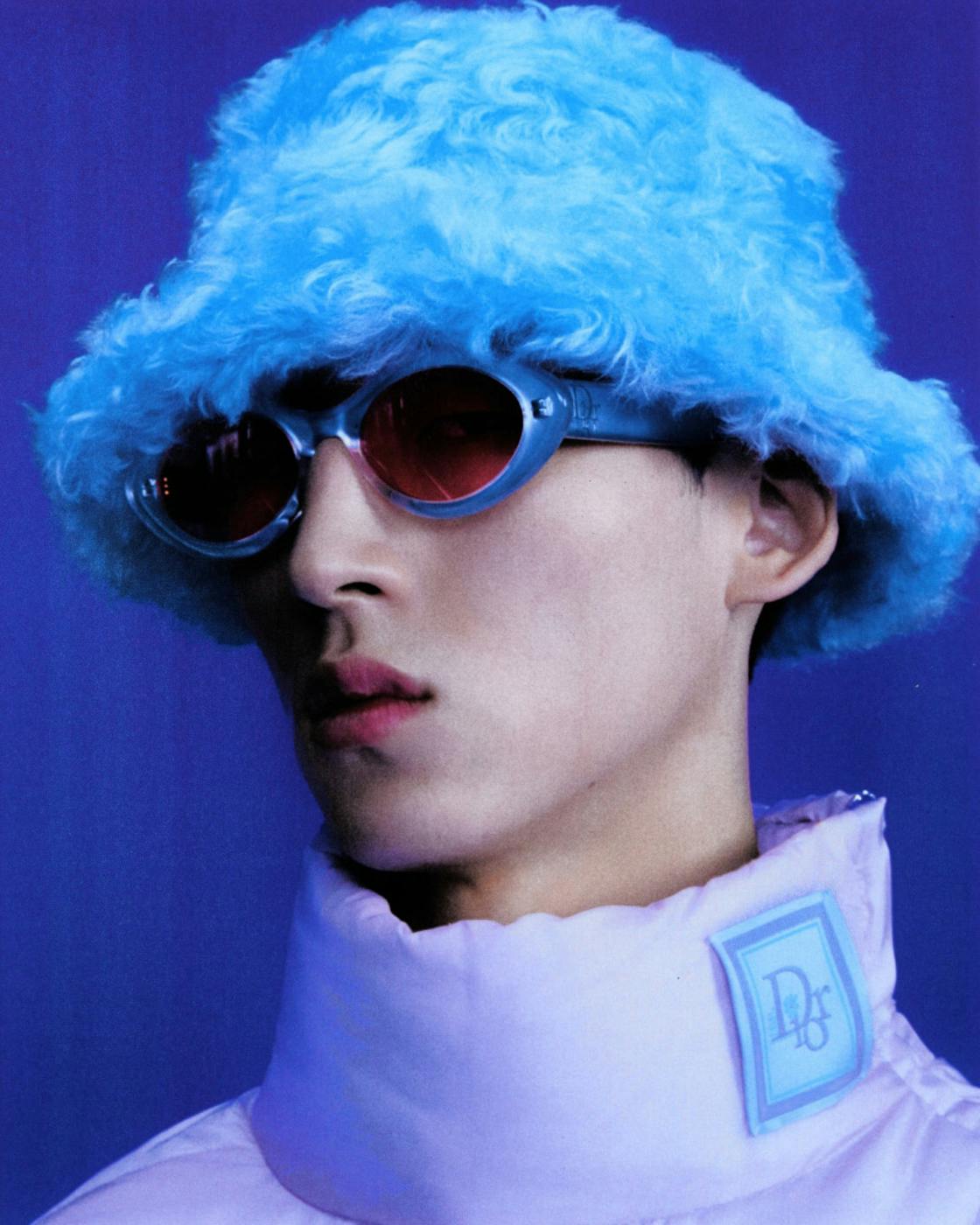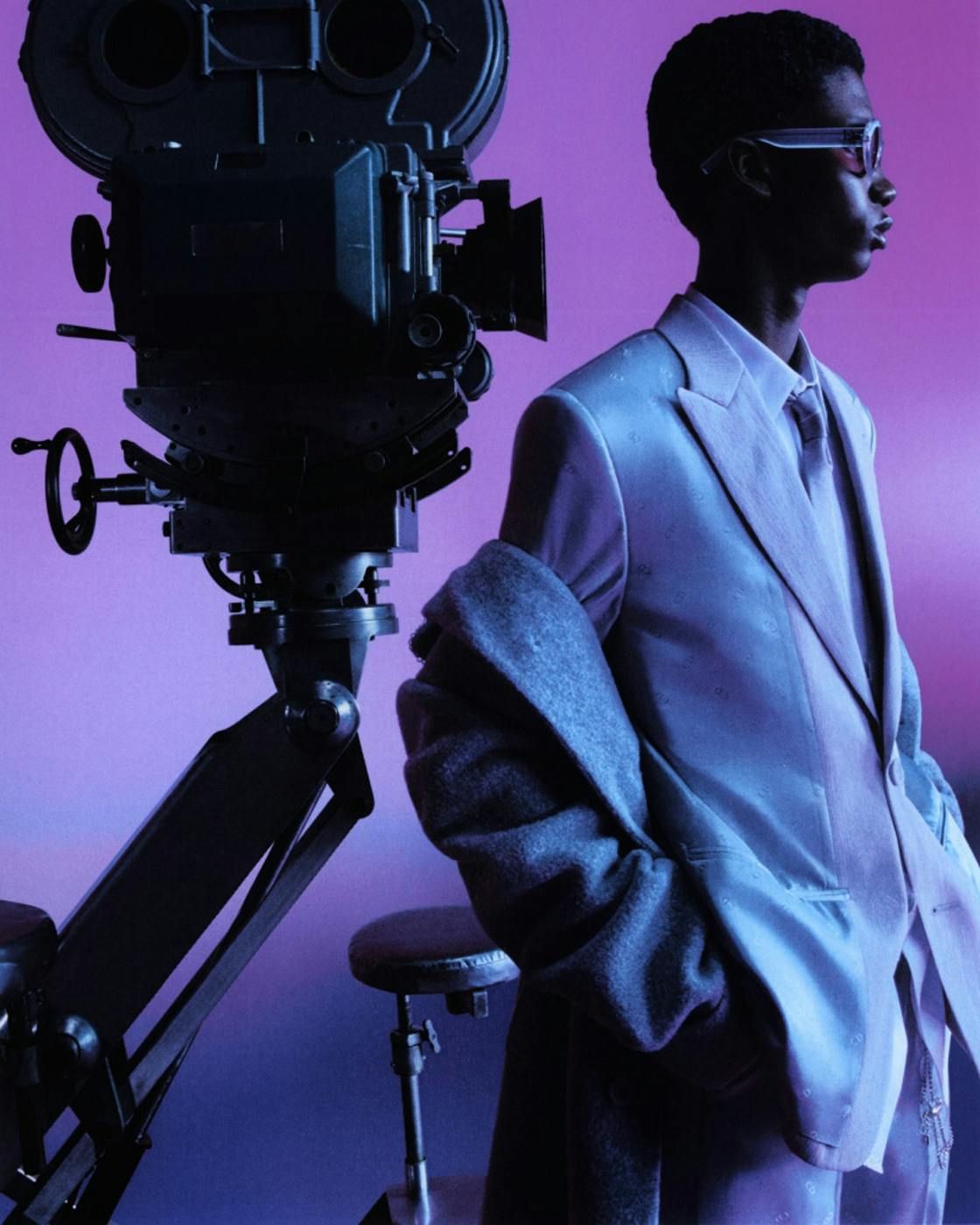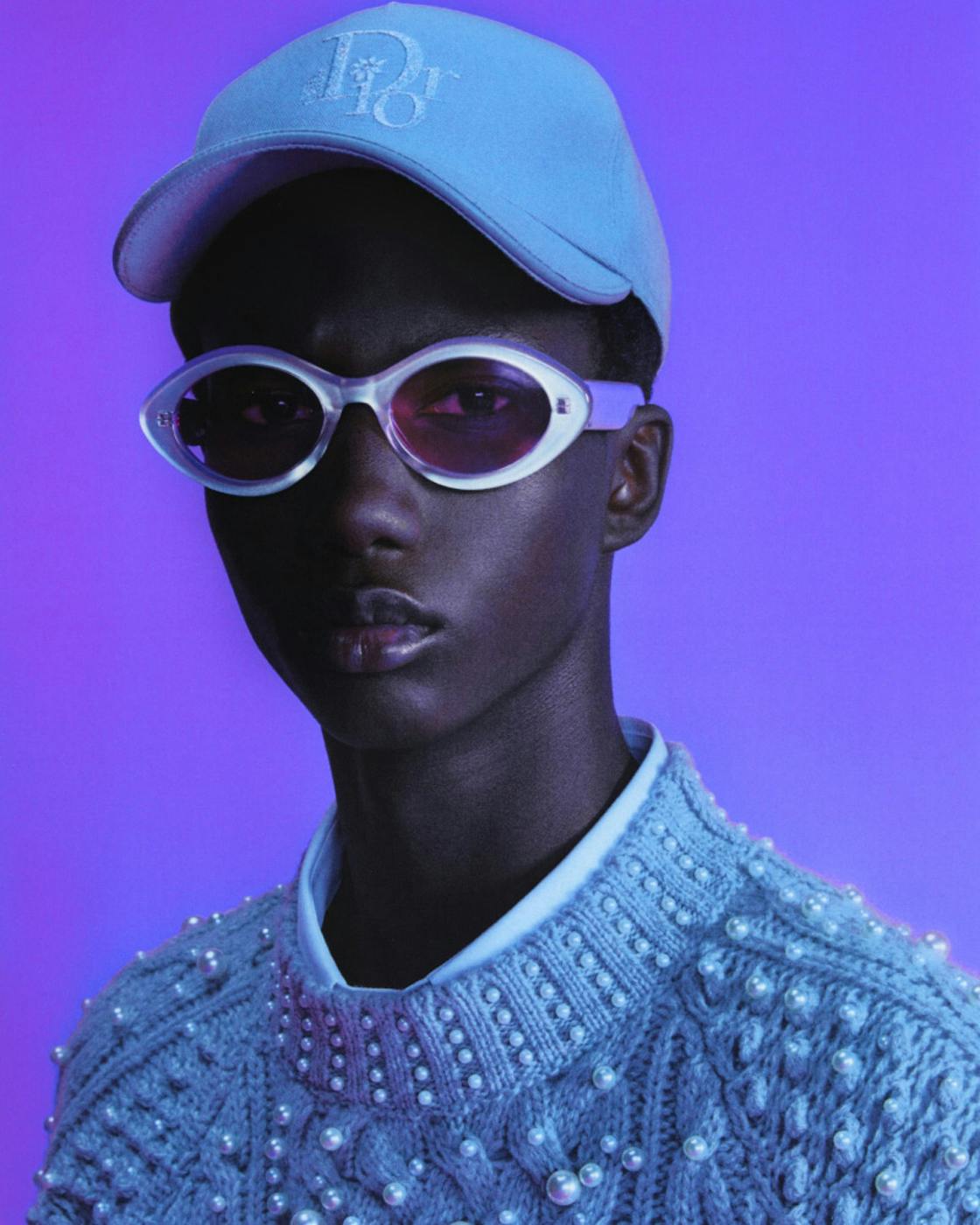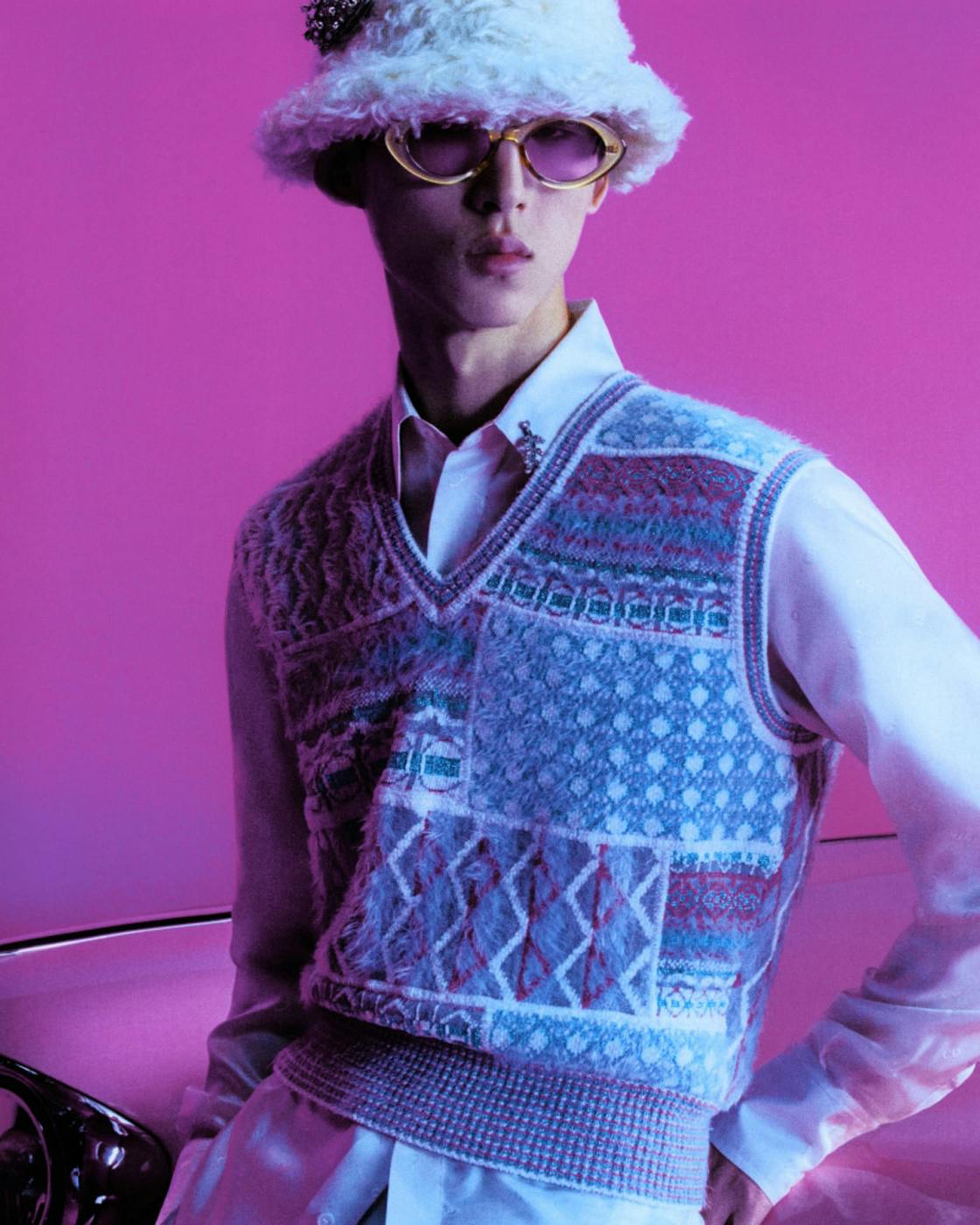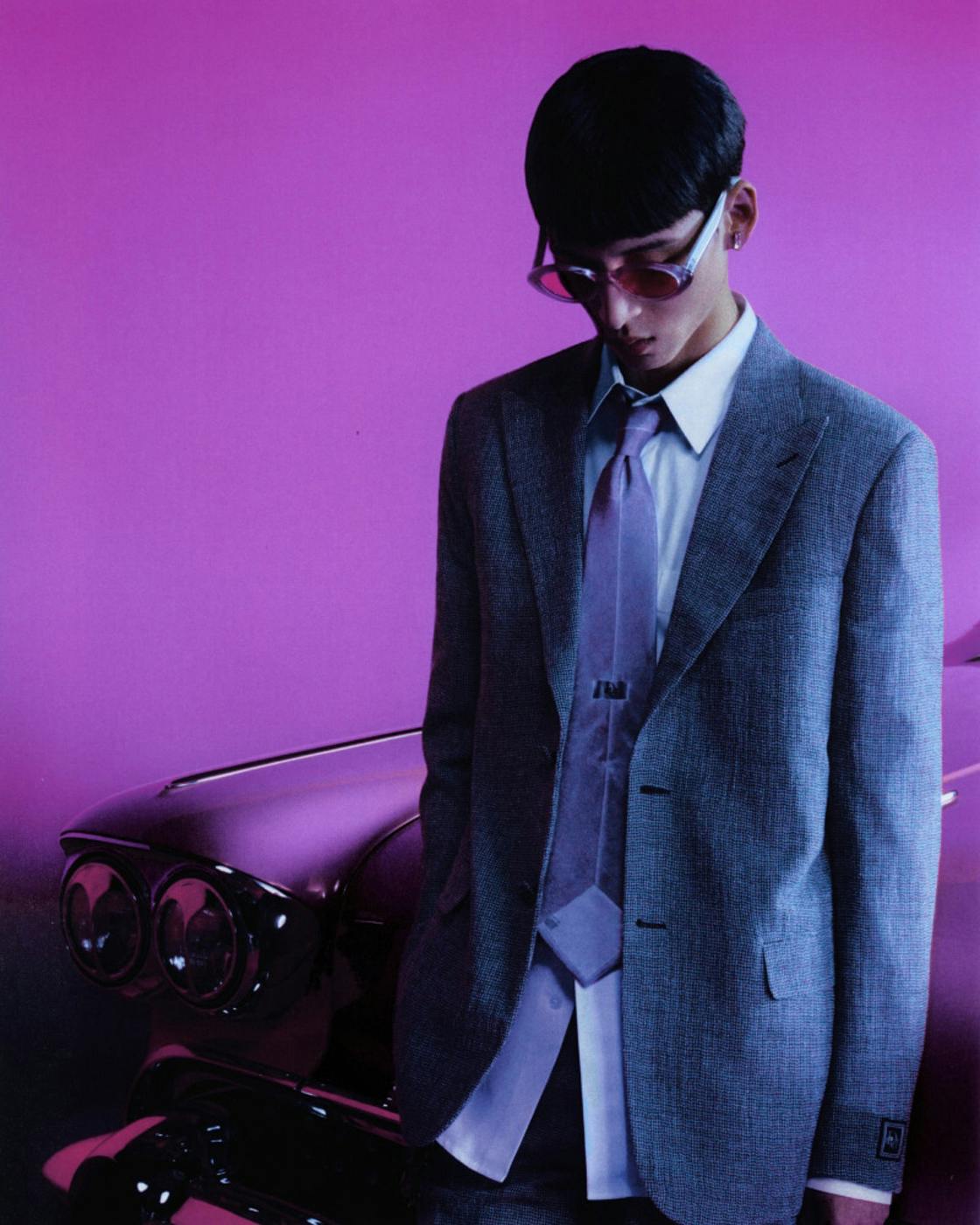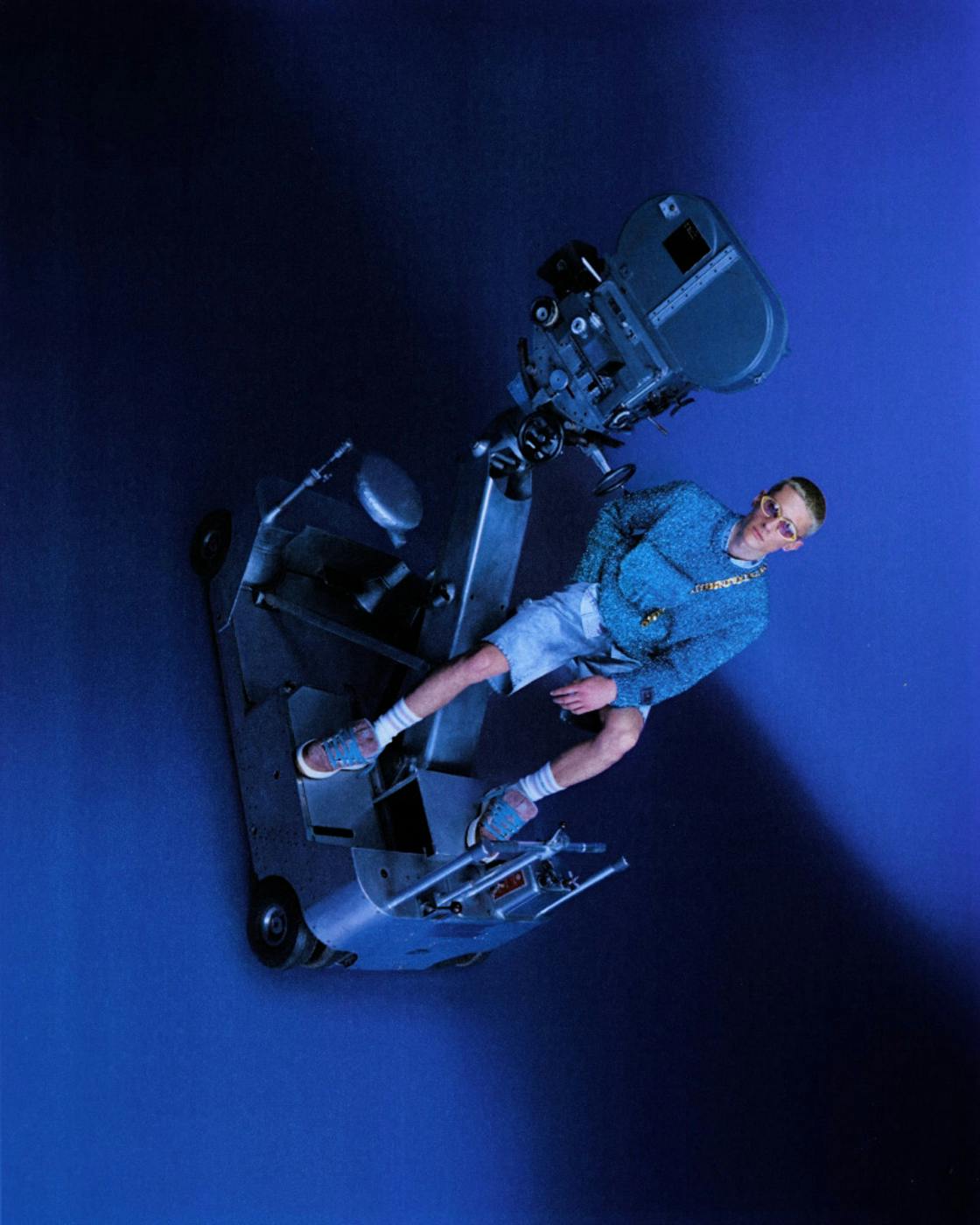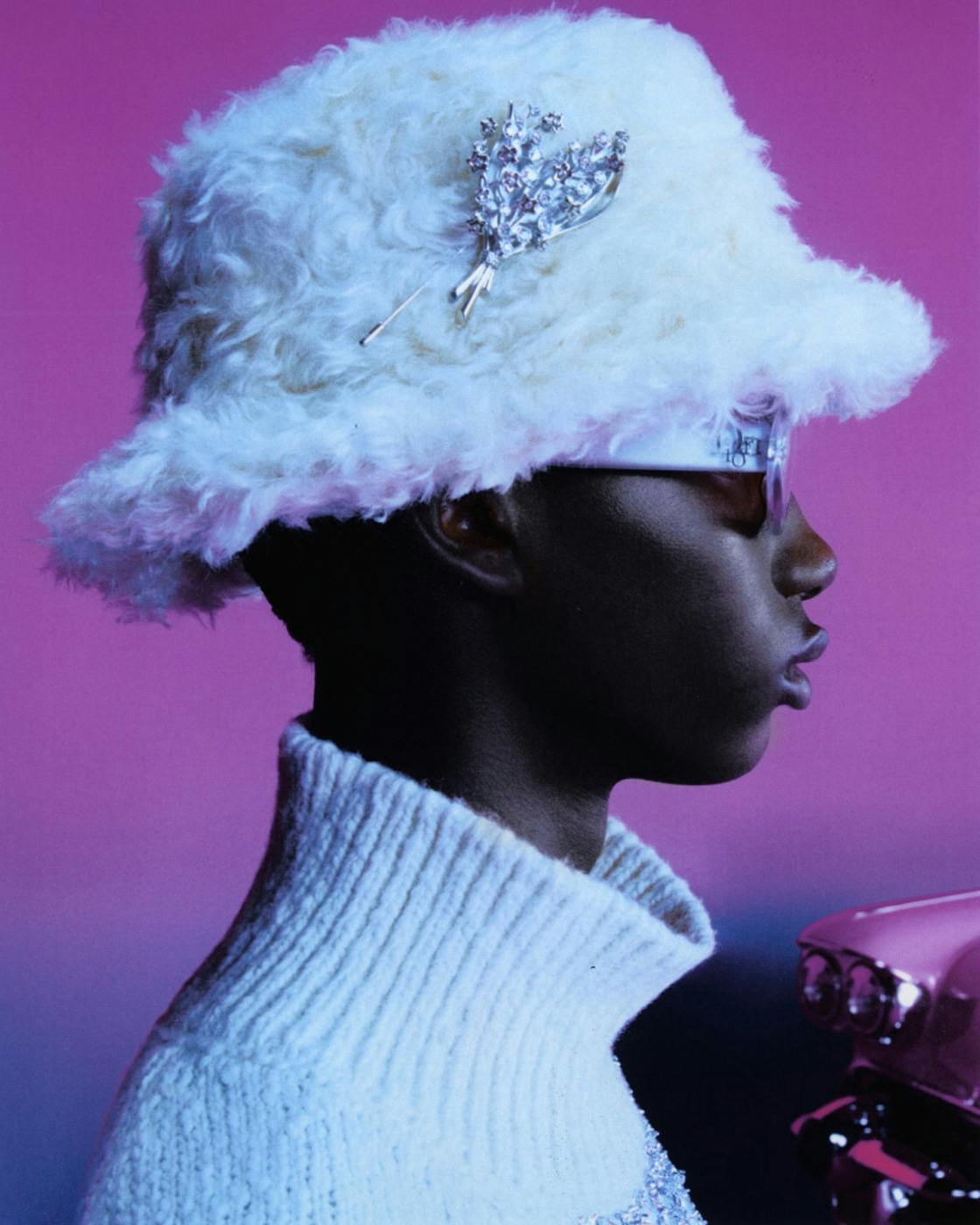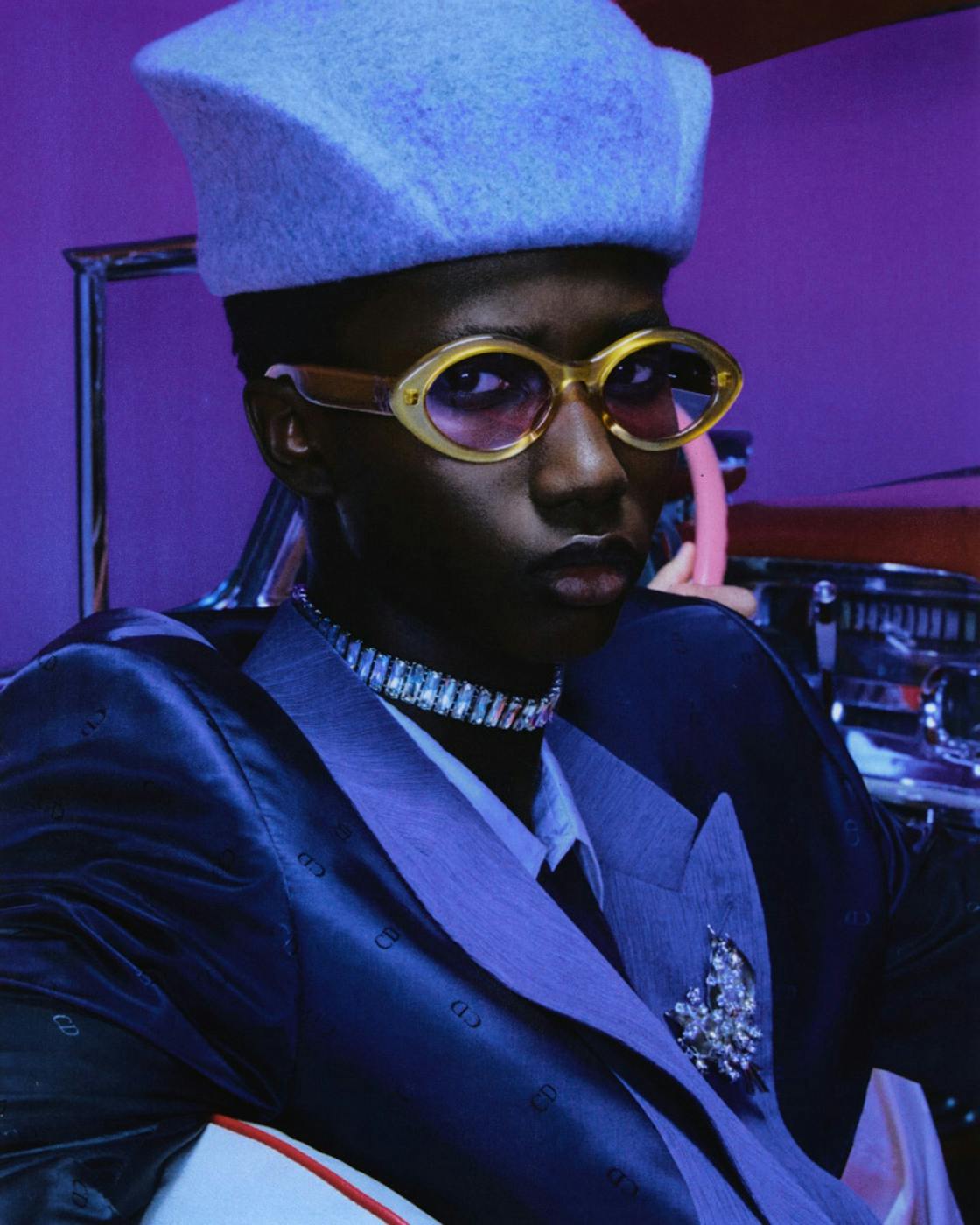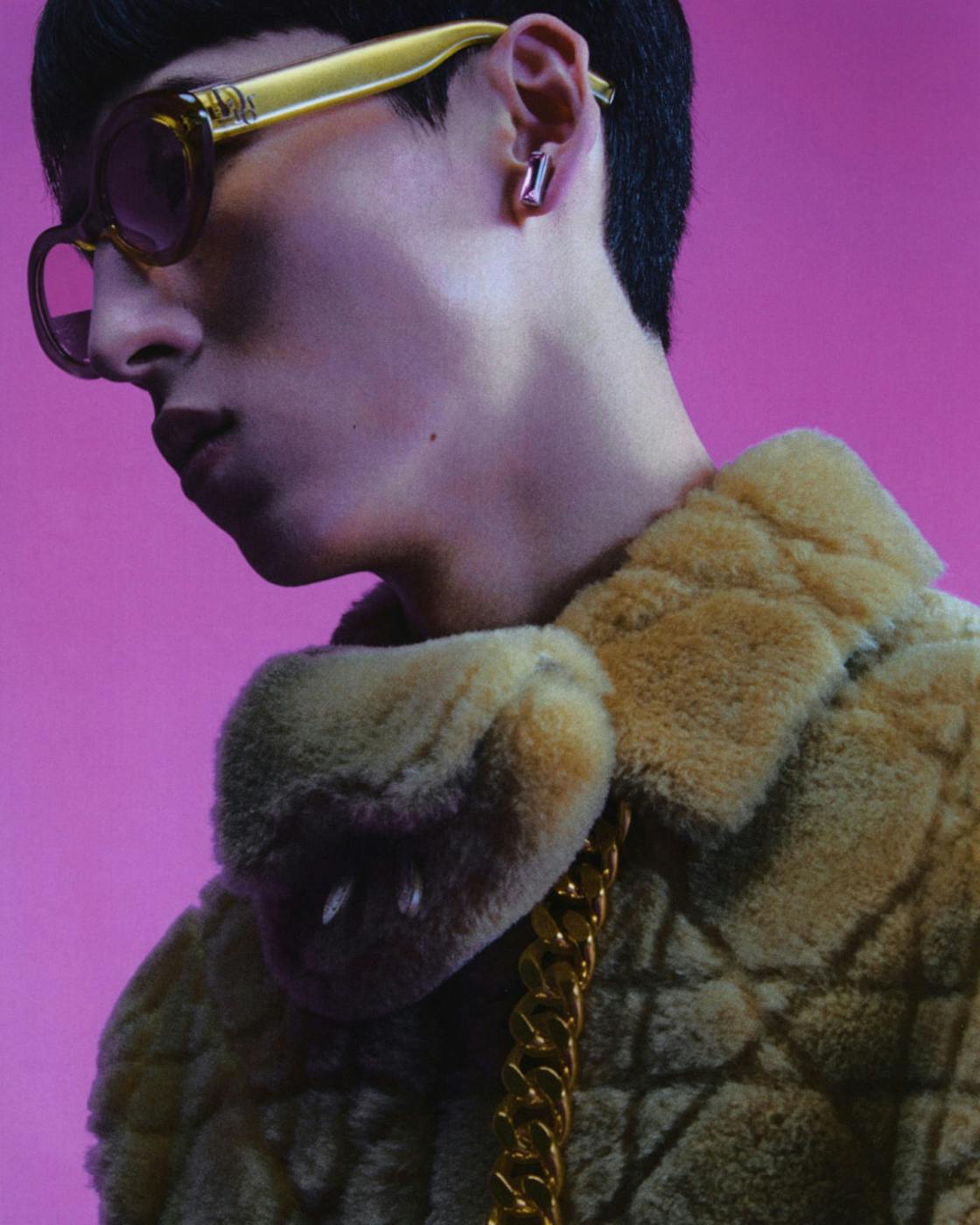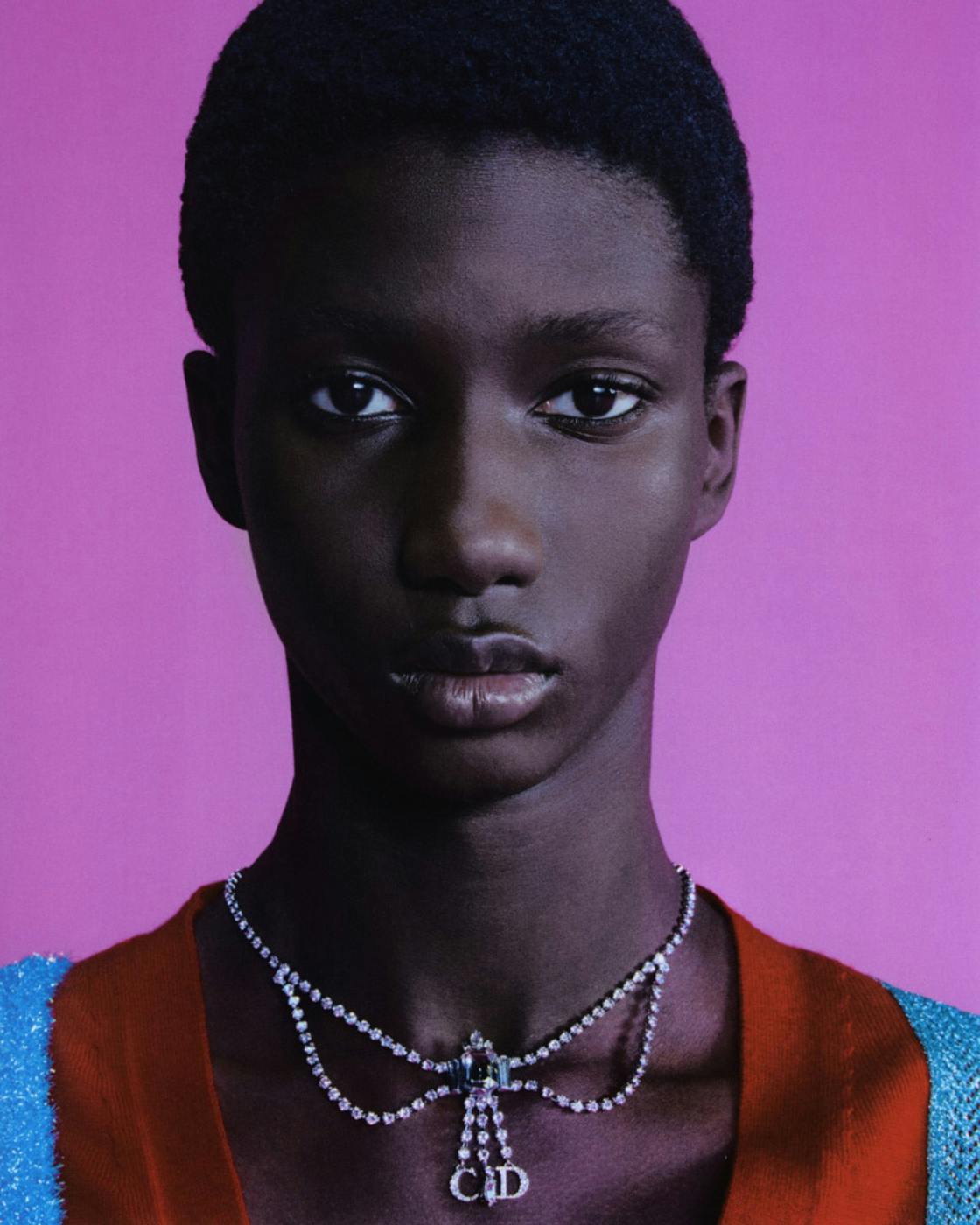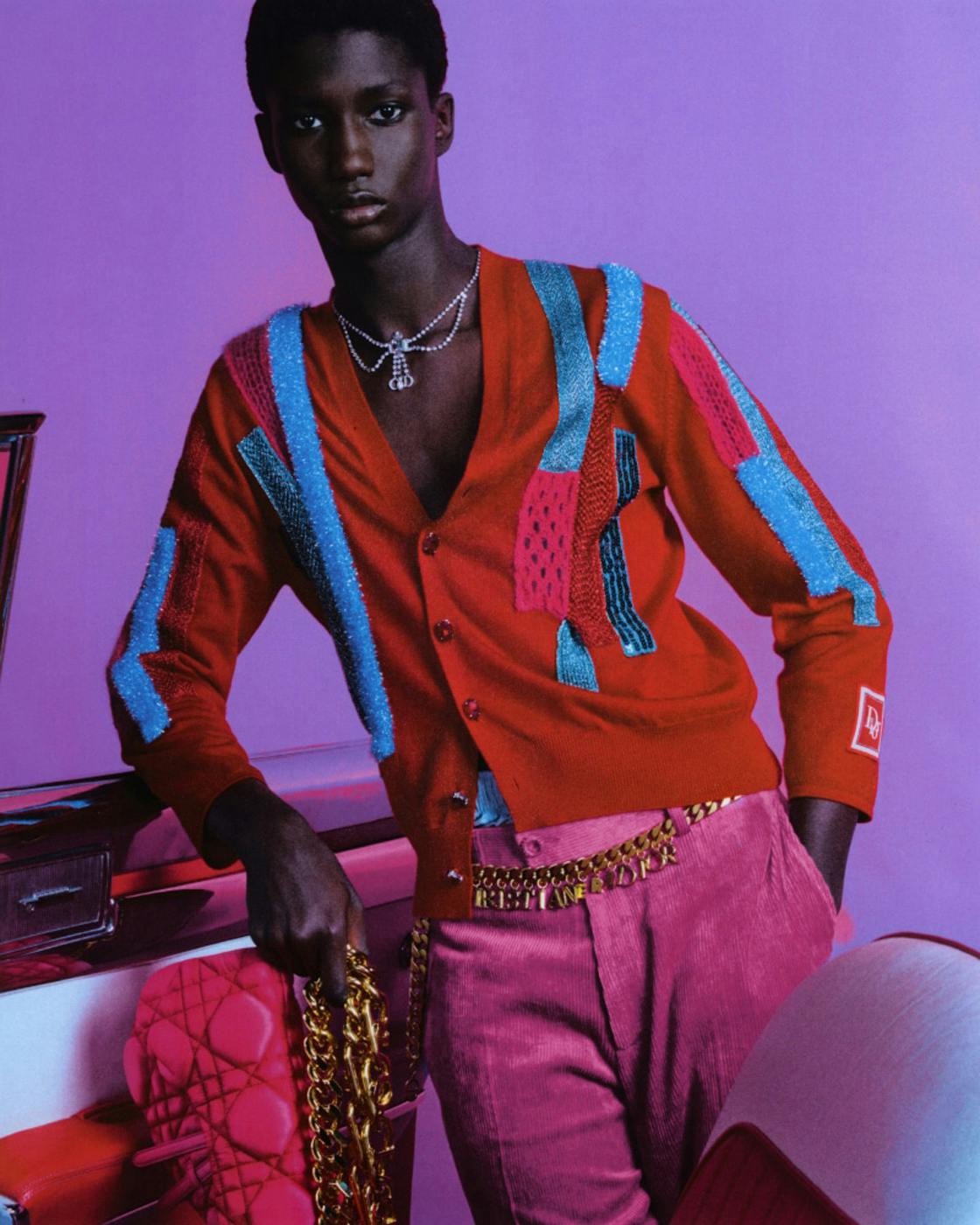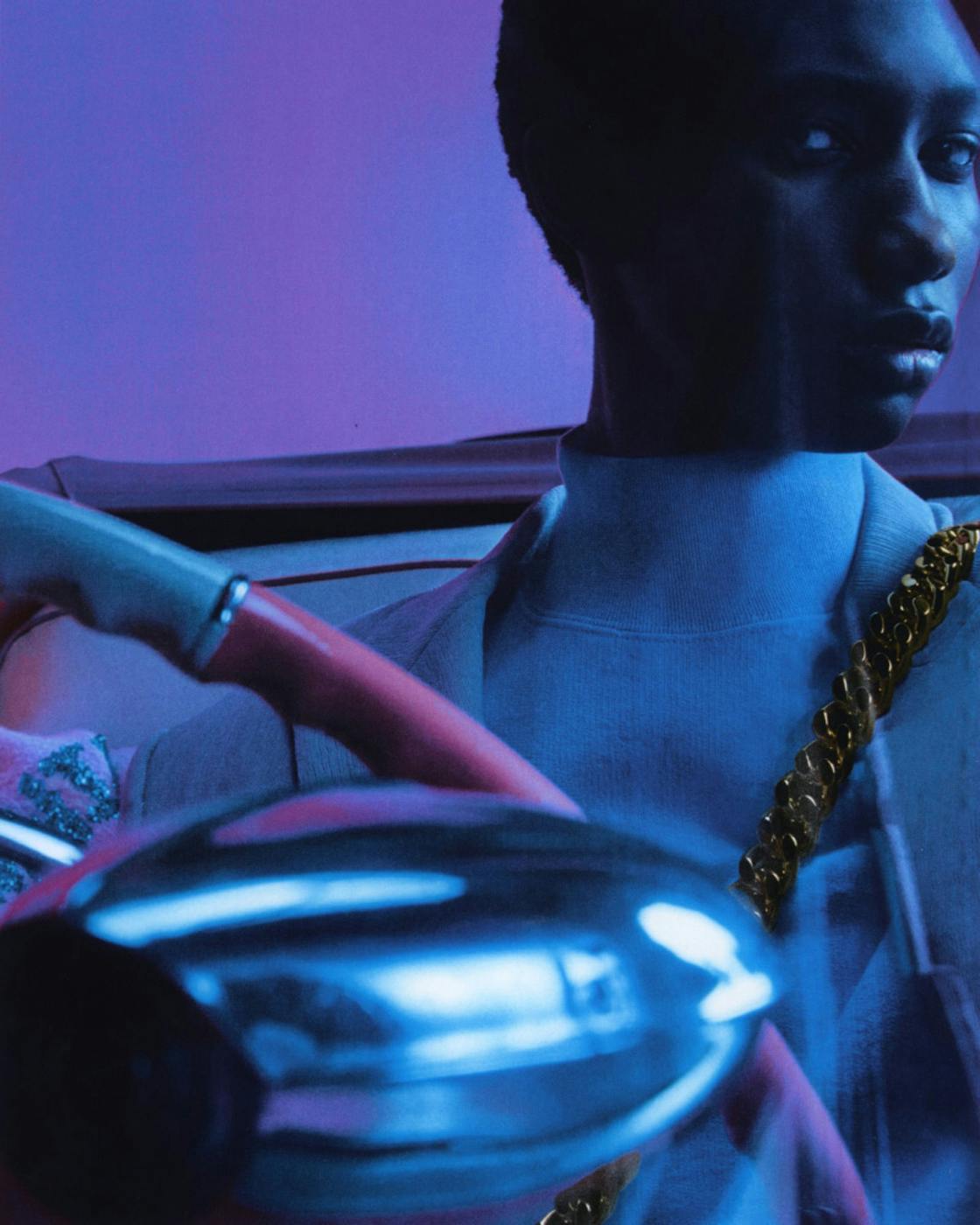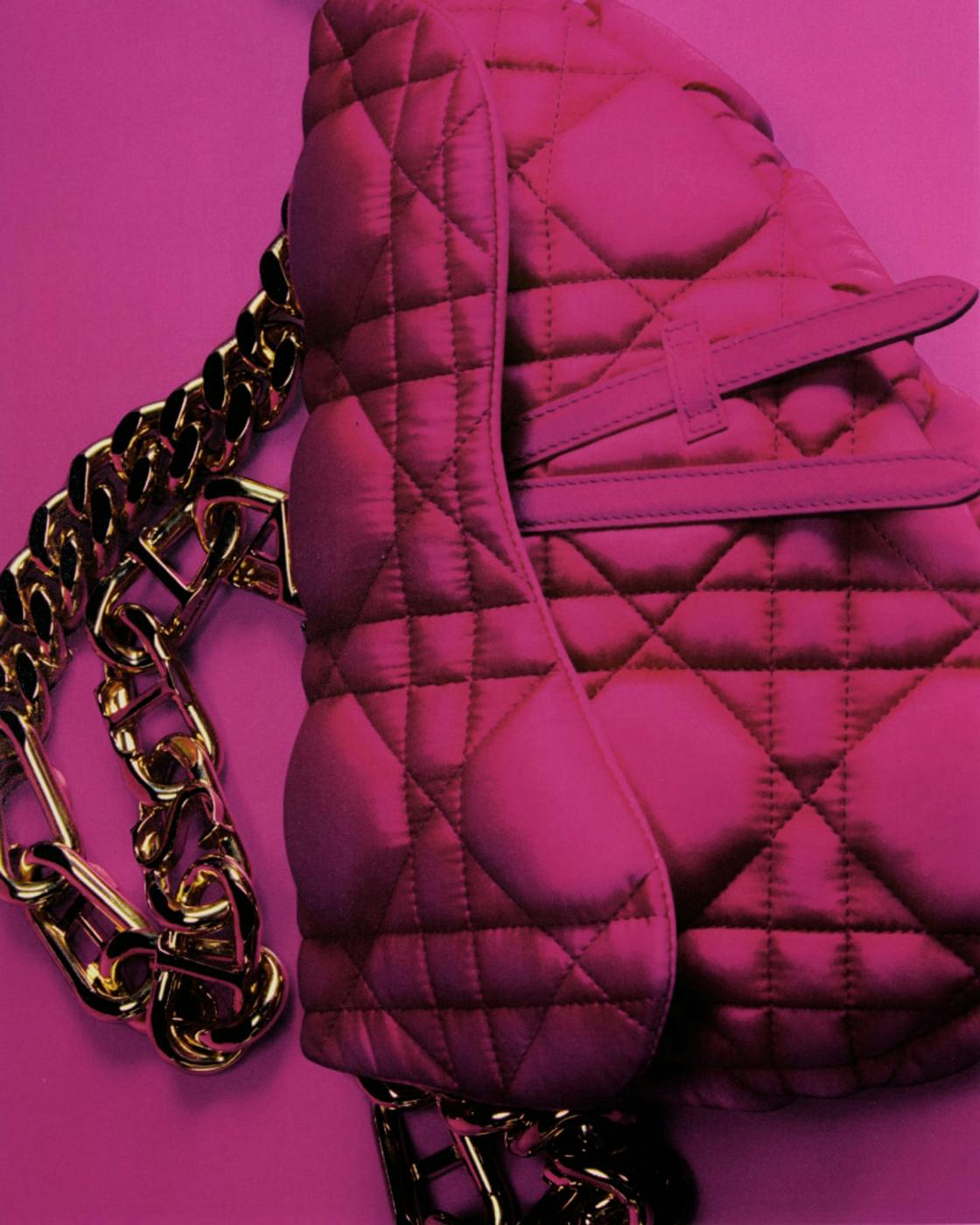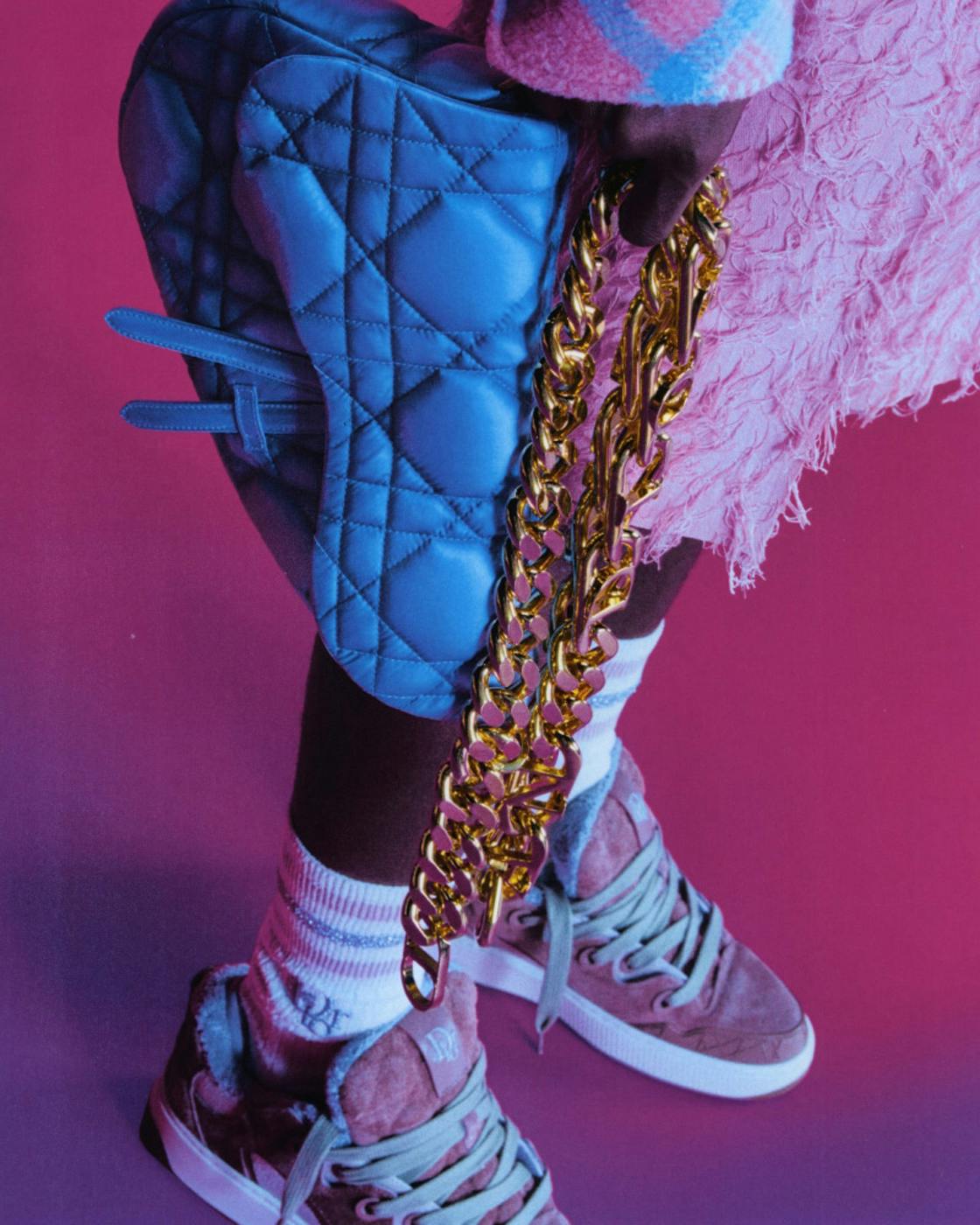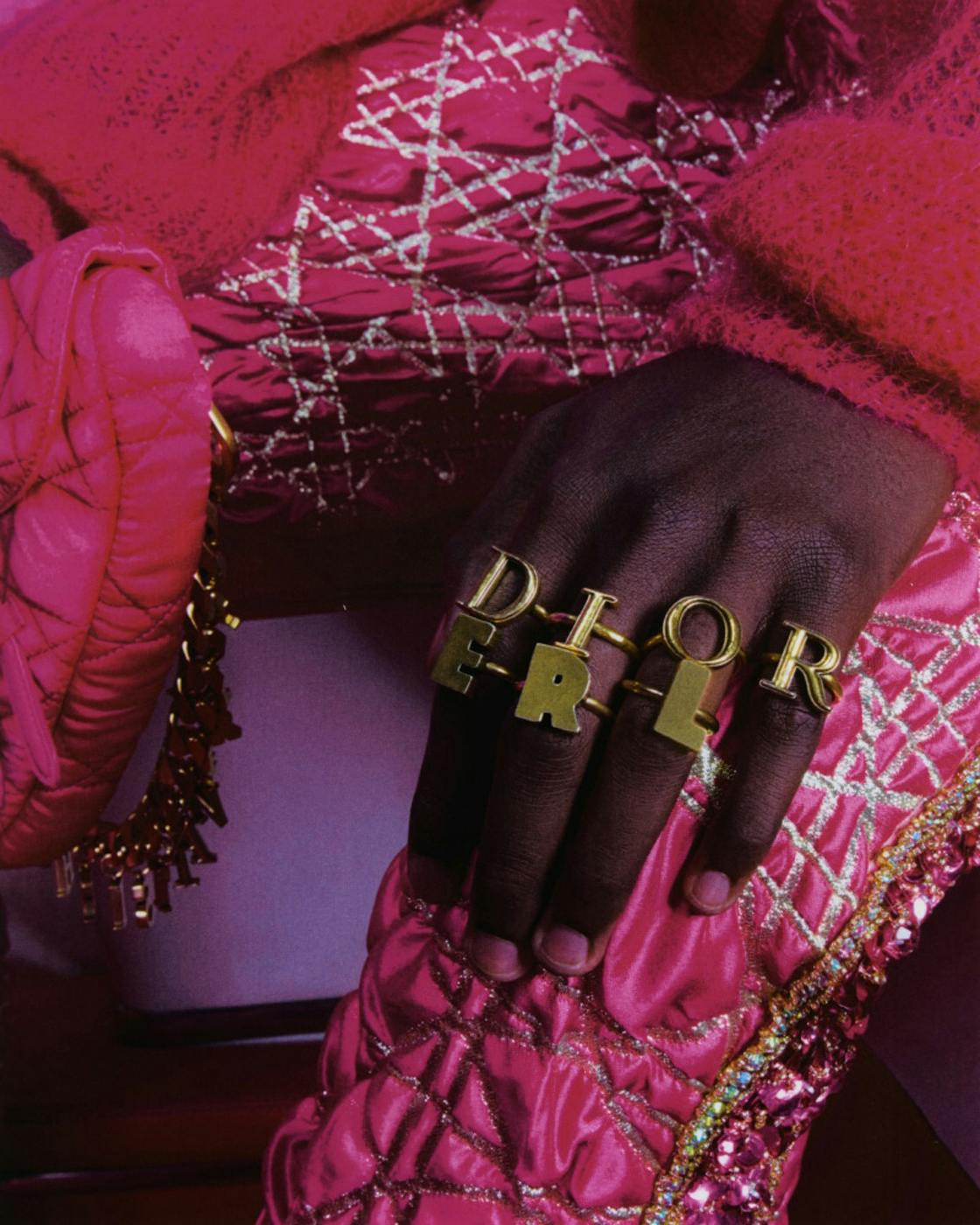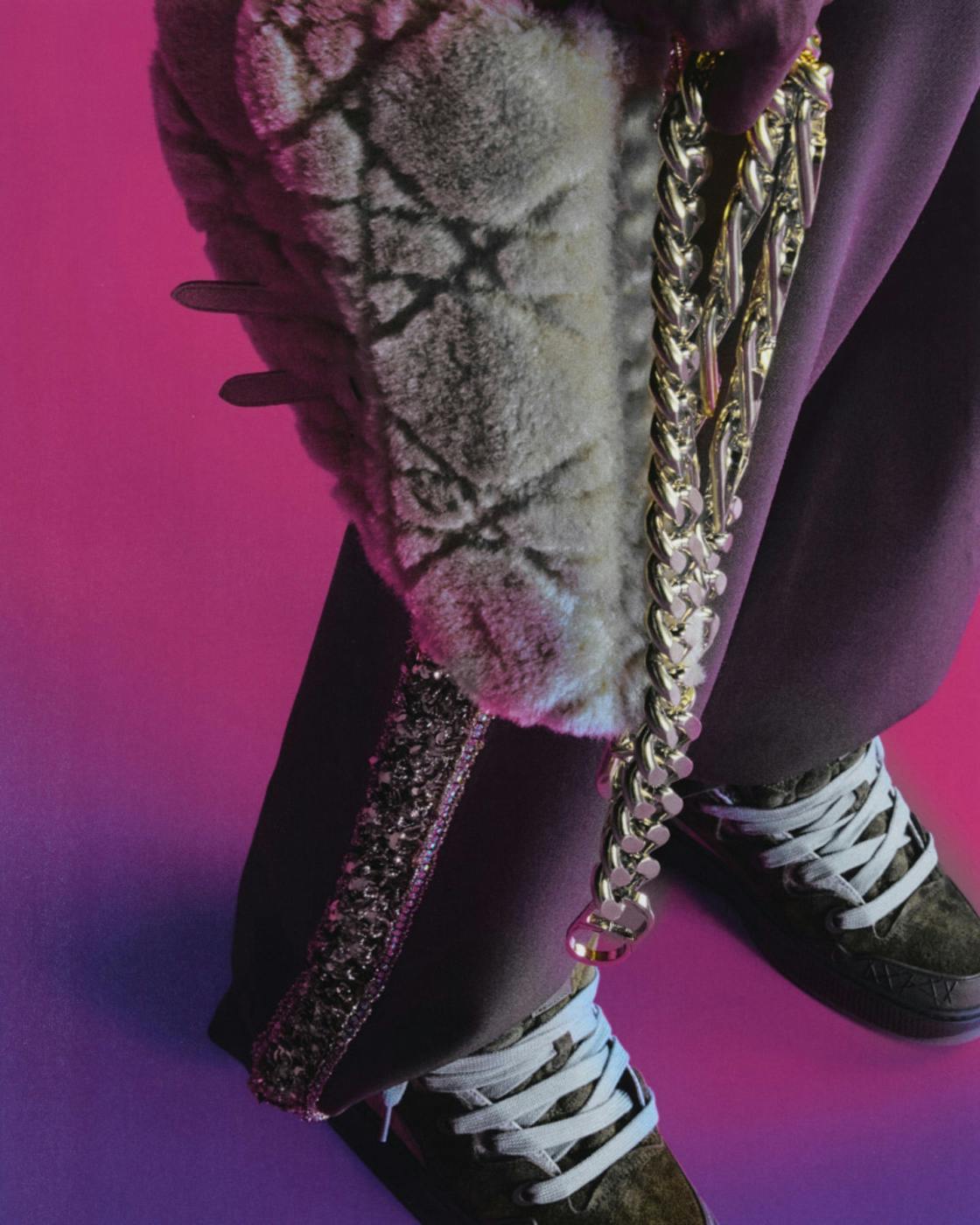 Most of the clothes first appeared on the runway during an extremely busy week for fashion collabs but this imagery allows for more studied observation of Dior and ERL's extensive line-up of "California Couture."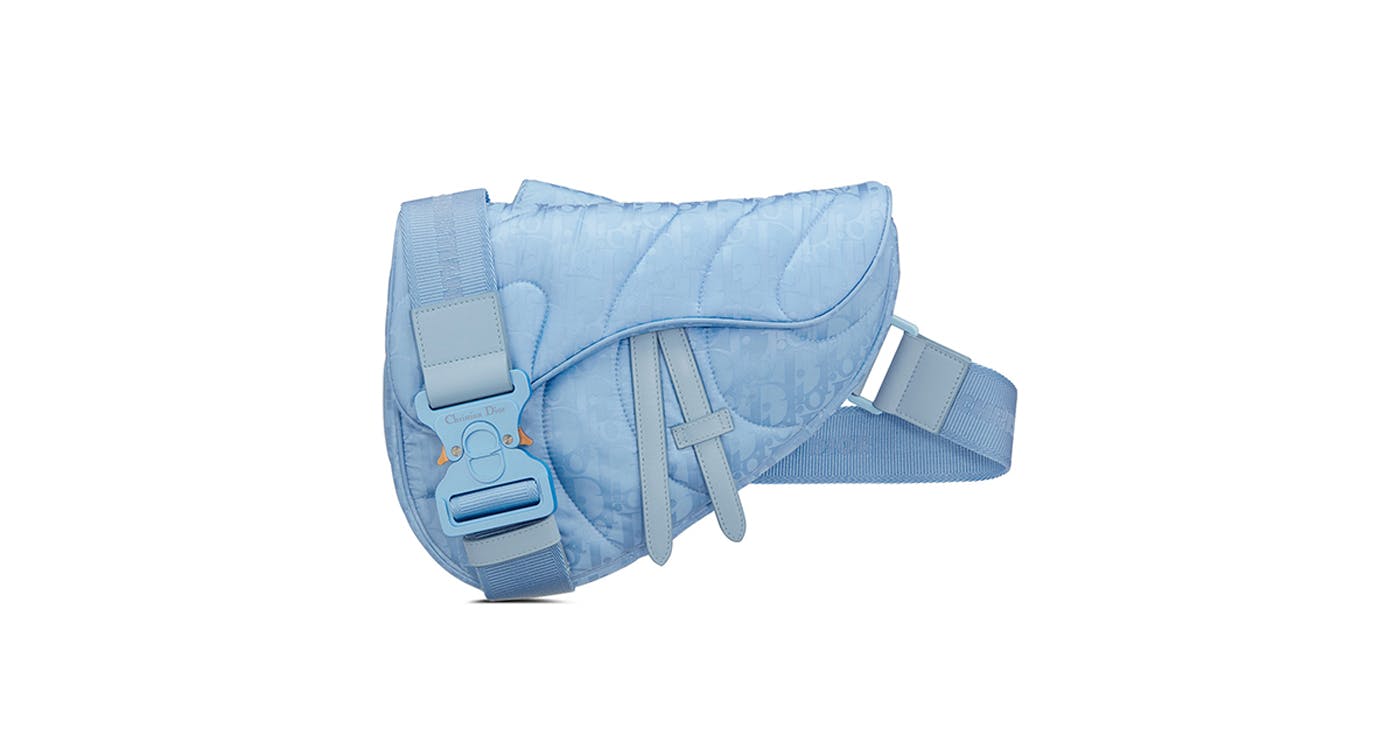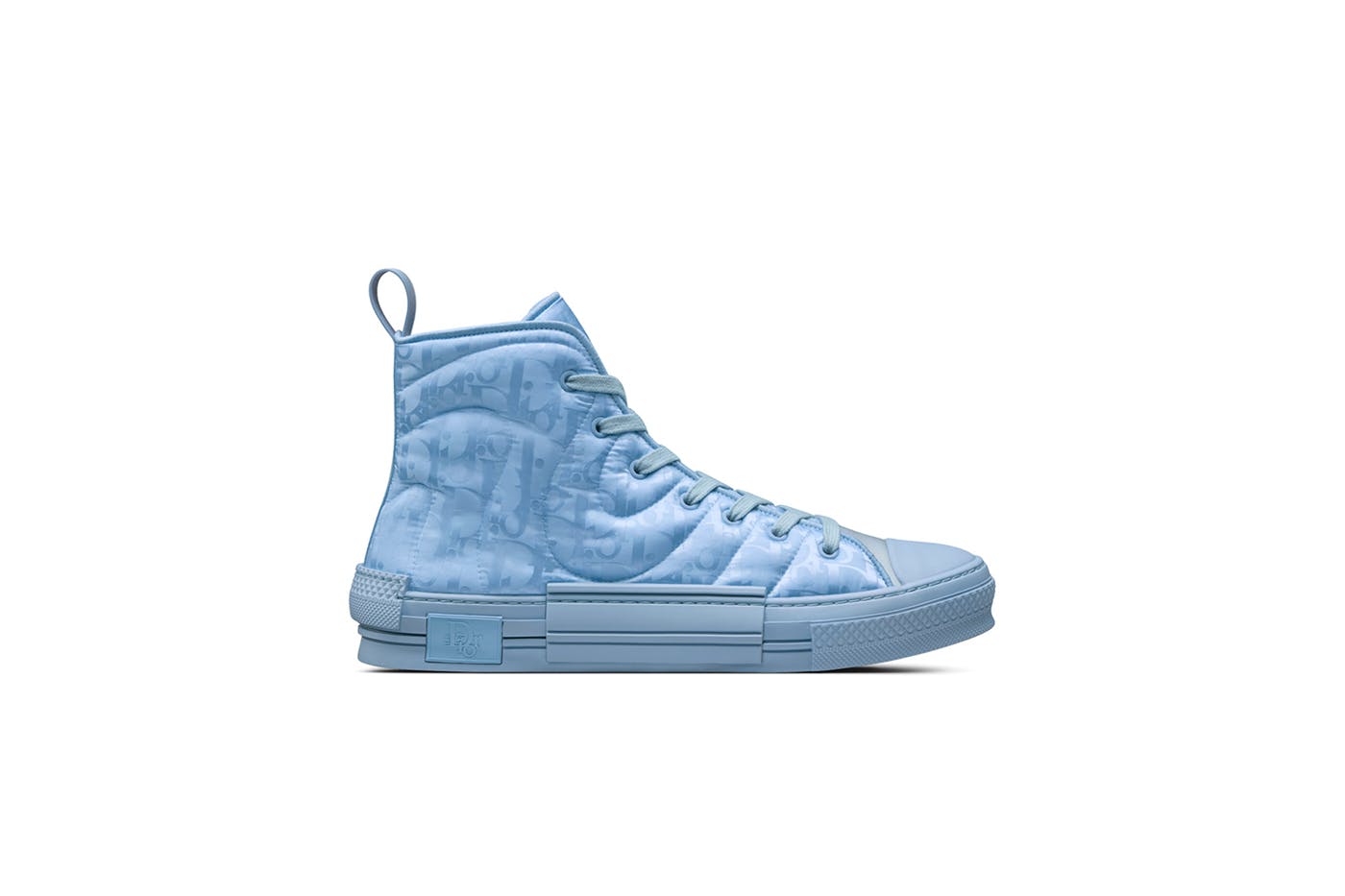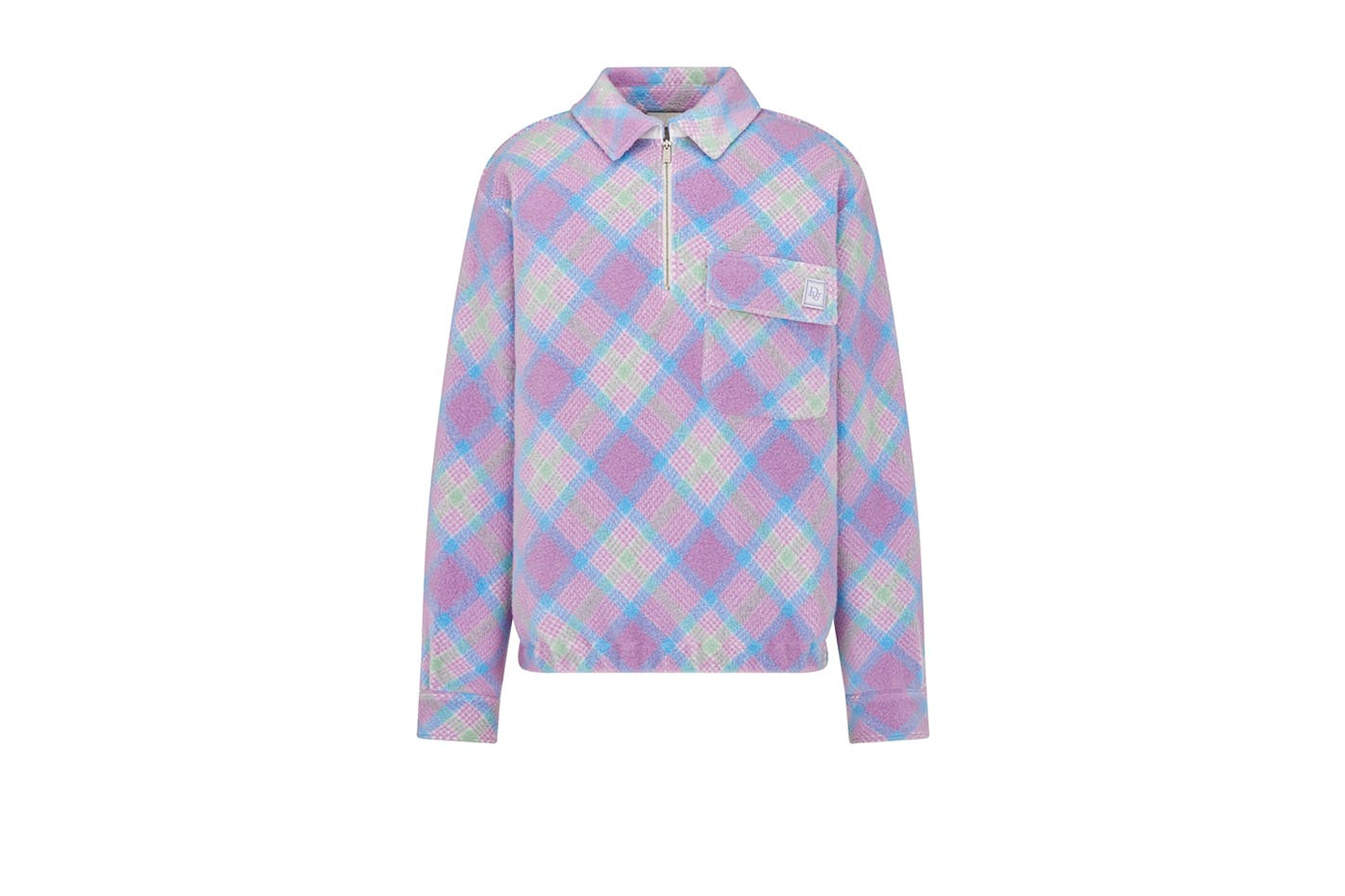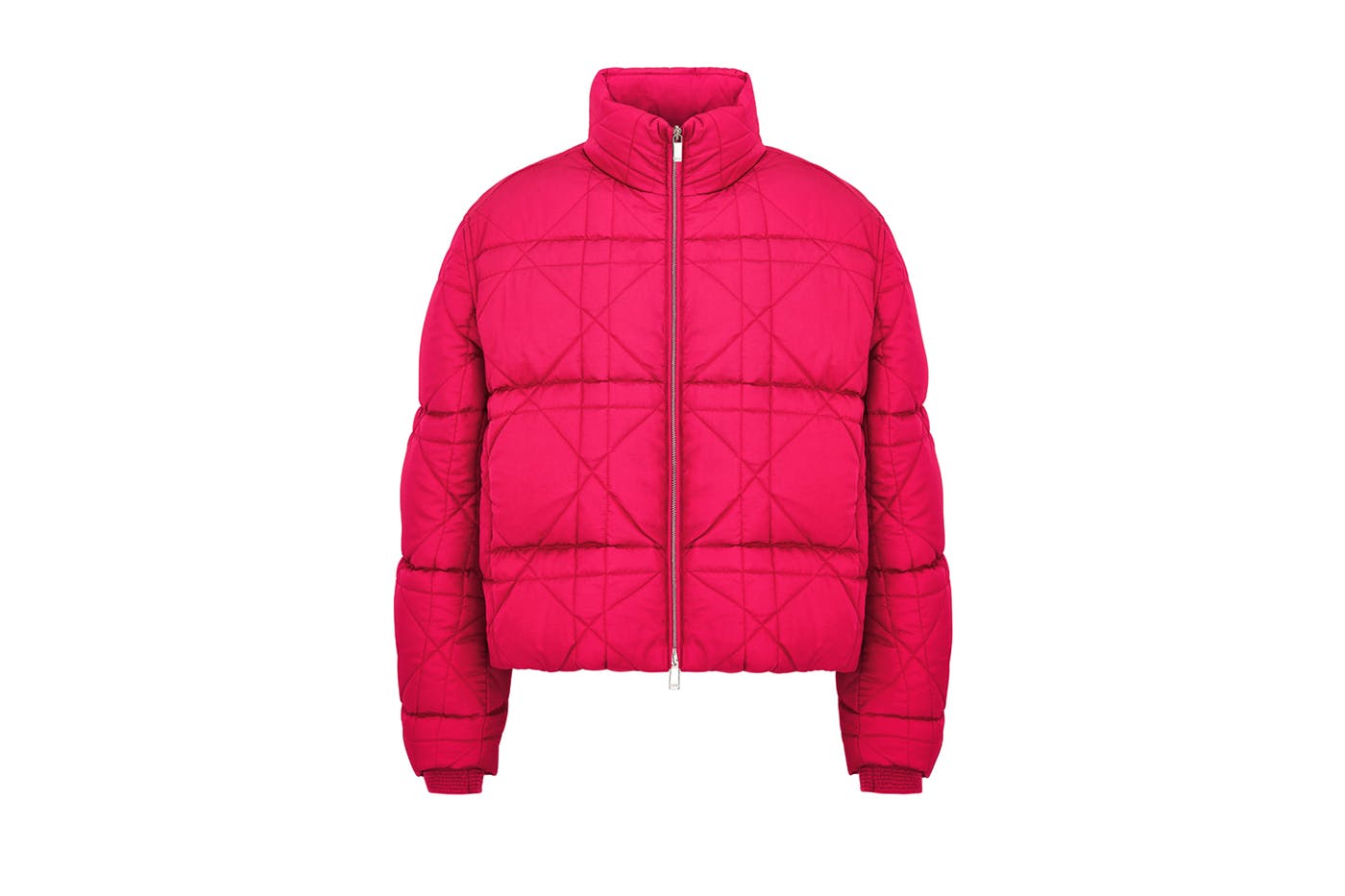 There's too much here to individually piece apart but taking the entire Dior x ERL selection at face value robs the weight of certain standout pieces so, for the sake of brevity, some highlights below.
Dior's inimitable Saddle Bag is reimagined by Linnetz as plump, quilted carryall in lush "Kumo Satin cannage"; the brand new B9S skate shoe silhouette chunks up Dior's B27 sneaker; enormous creased suit trousers and jersey pants get big enough to straddle the borders of Paris and Los Angeles; sequin-stitched knit sweaters and hats read as both party-ready and curiously nostalgic — a worthy tagline for everything ERL, really.
Dior and ERL's Spring 2023 collection hits stores on January 6, so there's still time to dream up a clever nickname for the partnership.
In the meantime, though, Dior and ERL have already launched a Lunar New Year capsule as an appetizer of sorts, leading up to the celebrity-approved main course.
Shop our favorite products