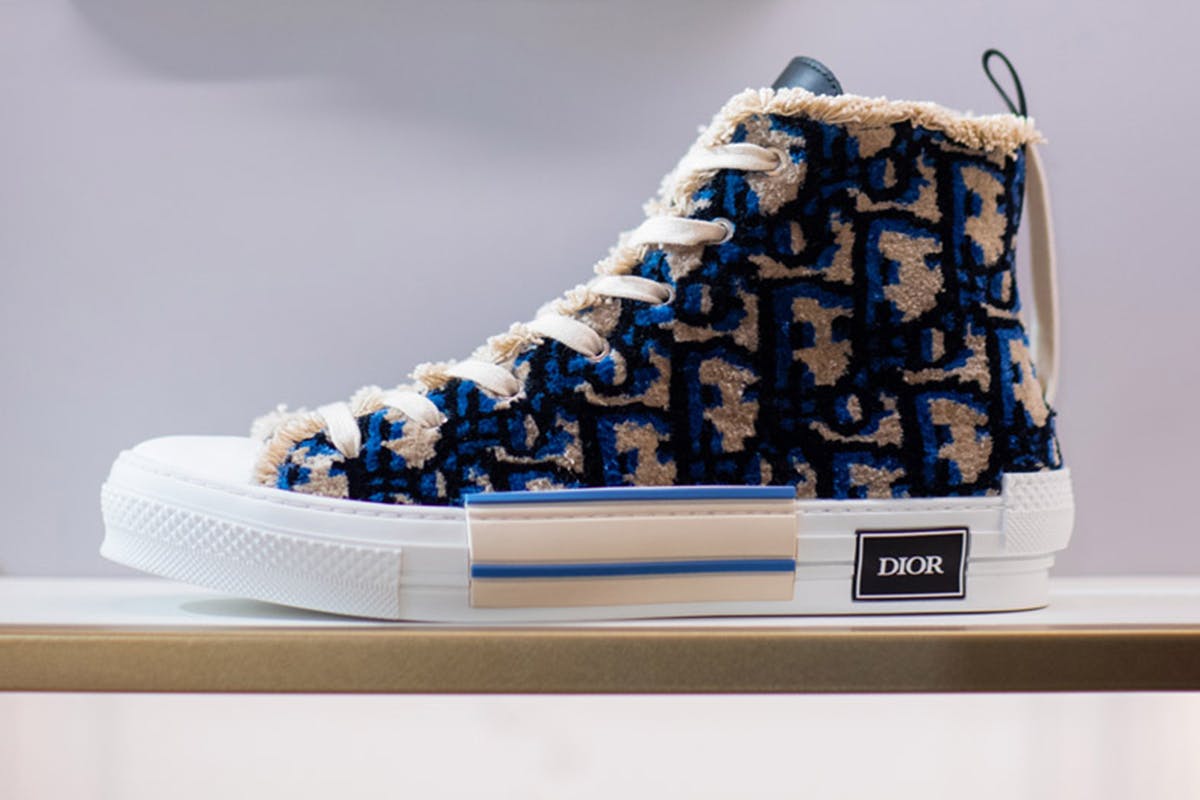 No collaborations and no crazy productions. Just extremely good clothes, accessories, and footwear.
For FW20, Kim Jones took Dior Men's back to basics, presenting a collection that felt both elegant and edgy. This was punk imbued with a classical sensibility; the Sex Pistols meets Mozart. After the show, Jones said it was a tribute to his friend Judy Blame, the late influential stylist and accessories designer. He certainly did him proud.
Among the highlights were Blame favorites including pearl-studded opera gloves, zip-up bomber jackets, and brooches that oozed '80s new wave, created by Yoon Ahn. There was also a showstopping embroidered topcoat, which you can check out in slide #4, and new boots, finished with the unmistakable touch of ALYX's Matthew Williams.
After the brouhaha had quietened down, we made it along to the re-see for a better look at the line-up. Check out the photos above.