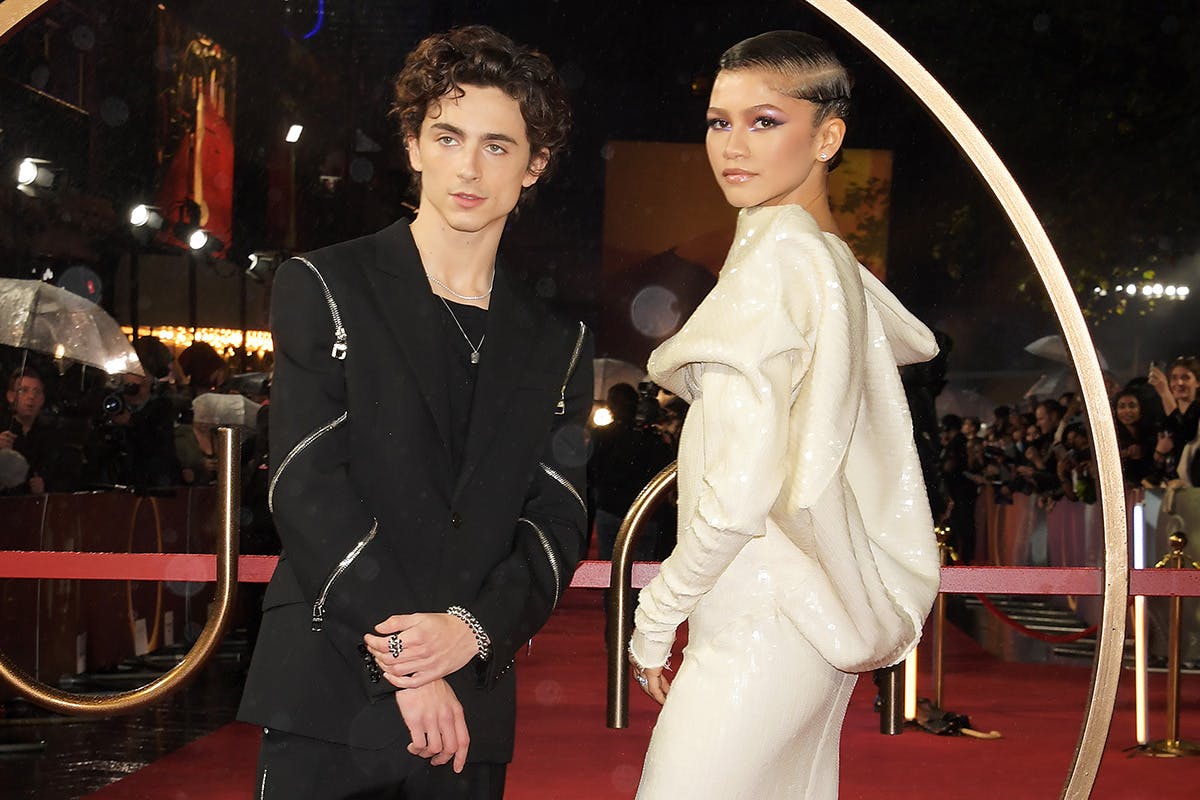 It seems nothing can escape the clutches of Fortnite, with Dune being the latest beloved franchise to fall into the never-ending well of collaborations.
With the release of the highly anticipated sci-fi thrill ride imminent, we just can't get enough of Zendaya and  Timothée Chalamet. Two young stars seated on oppositional ends of the style spectrum; Timothée with his Slytherin cardigans and questionable footwear, and Zendaya, quite literally a fashion icon, capable of no wrong. Given the pair's leading roles in the movie, their screen time as of late shouldn't come as a surprise. 
What may, or may not, come as a shock is Dune's (and both of the stars) addition to the ever-expanding Fortnite universe. Just this week, we got our first look at Fortnite's "Fortnitemare" promotion which includes a divisive collaboration with artist KAWS. 
KAWS joined a growing cohort of cultural icons from the sphere of fashion, design, and music to step into the world of Battle Royale. The collaboration closely followed the digital-meets-physical team-up that arrived courtesy of Balenciaga, and at this point, we're all left wondering – is anything safe? 
Thanks to a leak ahead of the game's Chapter 2 Season 8, it has been revealed that the Dune franchise is next in line. Both Zendaya and Timothée appear as in-game skins, along with a slew of other items and references to the upcoming movie. 
While I think it's great that the stars are getting their time to shine in the digital realm, I'm left scratching my head at what Fortnite could possibly pull out of its bag of tricks next.
Shop our favorite products