New Yorkers can argue that the essence of what some would call the culture of the city is rotting much like the filthy corpse of a pigeon in the middle of a crowded street. This is probably 90 percent true, with all the boroughs in the Big Apple being bombarded by colonizers and their overpriced oat milk lattes. But the stampede of subcultures continue to breed underground.
Dweller serves as that incubation hub, a safe haven for "alternatives." The term alternative black girl/boy was popularized by Tumblr as a way to define black kids on the grungier side of the spectrum caught between a genre-identity crisis. Rockers, house-heads, and techno babies have always existed, but as the world grows more accepting of diversity, this particular crowd is reclaiming its roots and celebrating its unique heritage. In its second year, Dweller is already a force to be reckoned with, galvanizing local DJ's of black and brown hues.
"Dweller is illuminating that black artists need to be taken more seriously, [especially] in house/techno," says co-founder Frankie Decaiza Hutchinson. "Music that black people created."
House music has always been a staple in the black community, but its cousins techno, EDM, and more hardcore sounds, aren't readily associated with people of color. The name of the three-day event pays homage to the iconic duo Drexciya from Detroit. During the '90s, Drexciya members James Stinson and Gerald Donald laid down the groundwork for a new techno sound with albums like Harnessed the Storm, and Journey of the Deep Sea Dweller 1-4, a compilation series after which the festival is named.
Dweller festival strives to house black creatives under its wings, giving them a platform to break the barriers that were set long before. This year, the festival saw hundreds of patrons thanks to a curated roster of underground DJs including DJ Swisha, DJ Nativesun, Neon Nuckles, Kush Jones, and Getty. Opening night — was packed with sweaty bodies under neon blue lights— might be considered a win for its turn out, but for Decaiza Hutchinson, it runs deeper than numbers.
"It proves that our events can be profitable and [shows] that [Dweller] is something people want to see more of and be a part of celebrating," says Bossa.
Highsnobiety recently spoke with Getty, DJ Nativesun, and Neon Nuckles about the festival, representation, and how they plan to break the ceiling for the next-generation of genre-defying black DJs. Scroll down for the full conversation.
Ethnic obligations aside, what type of music do you have an undying love for?
DJ Nativesun: For me, it would have to be Club music. It's overlooked a lot...not taken as seriously in the dance scene when compared to Techno or House music. It's [the] true sound of the youth/streets, especially in cities like Jersey, Philly, and Baltimore. The bounce and kick patterns are unmatched when you're trying to make people dance.
Getty Rene: I have an undying love for House music. Some of my most spiritual experiences on the dance floor or behind the booth have been [with] House music. It's truly healing. In recent years I feel like people have forgotten how black Electronic music is. Whether it be House, techno, hardcore. The samples are all black people but usually associated with White, European DJs, and producers.
DJ Nativesun: Yes, cause we birthed it.
Why did you agree to be a part of the Dweller festival?
Neon Nuckles: I want to honor my black self, and I want to honor black history. I really feel like this makes me apart of black history within our culture today. There are so many black women around me that I believe deserve their flowers. I honor them too with being apart of this.
DJ Nativesun: I totally agree with and support the Dweller festival mission. It's shining a light on issues we talk about and want to see changed. I'm all for helping push that agenda in our community.
Getty Rene: We need more events and spaces like [Dweller]. Celebrating black culture and contributions to genres that [aren't] often associated with us is essential to breaking the stereotypes [around them].
[Dweller] gives people who are super talented, but maybe not as well known, a platform to really express themselves. I'm here for that!
What music were you raised on?
Getty Rene: I'd say mostly gospel and old school tracks. But also Haitian music, hip-hop, and lots of rock from my older sister. I love house music because, to me, it's a blend of all of those things.
DJ Nativesun: I'm from DC so Go-Go for sure. Funk, soul, gospel, R&B, and hip-hop.
Neon Nuckles: I was raised on Motown Music. I call it black love music because you don't hear that level of devotion in music anymore. It was beautiful to hear black men professing (even begging) for love to women. My parents were big dancers and so was my sister. She introduced me to Mase when Harlem World was hot. All the R&B during the '90s, we were on that.
What inspires you to push your own boundaries as a black creative?
DJ Nativesun: What really inspires me is knowing the history behind all of this music I play. Knowing that it started out very black in very black cities gives me a [real] sense of pride and pushes me harder to spread that sound on and off the dance floor.
Getty Rene: The world is in [a bizarre] place right now, socially, politically, economically, etc. [That's] what's inspiring me to push boundaries more than ever. The black experience in this country is a true testament to perseverance through all odds, and I hope that my work can remind and inspire other black people to shine in their creative work too. Our voices and perspective are valid and so necessary!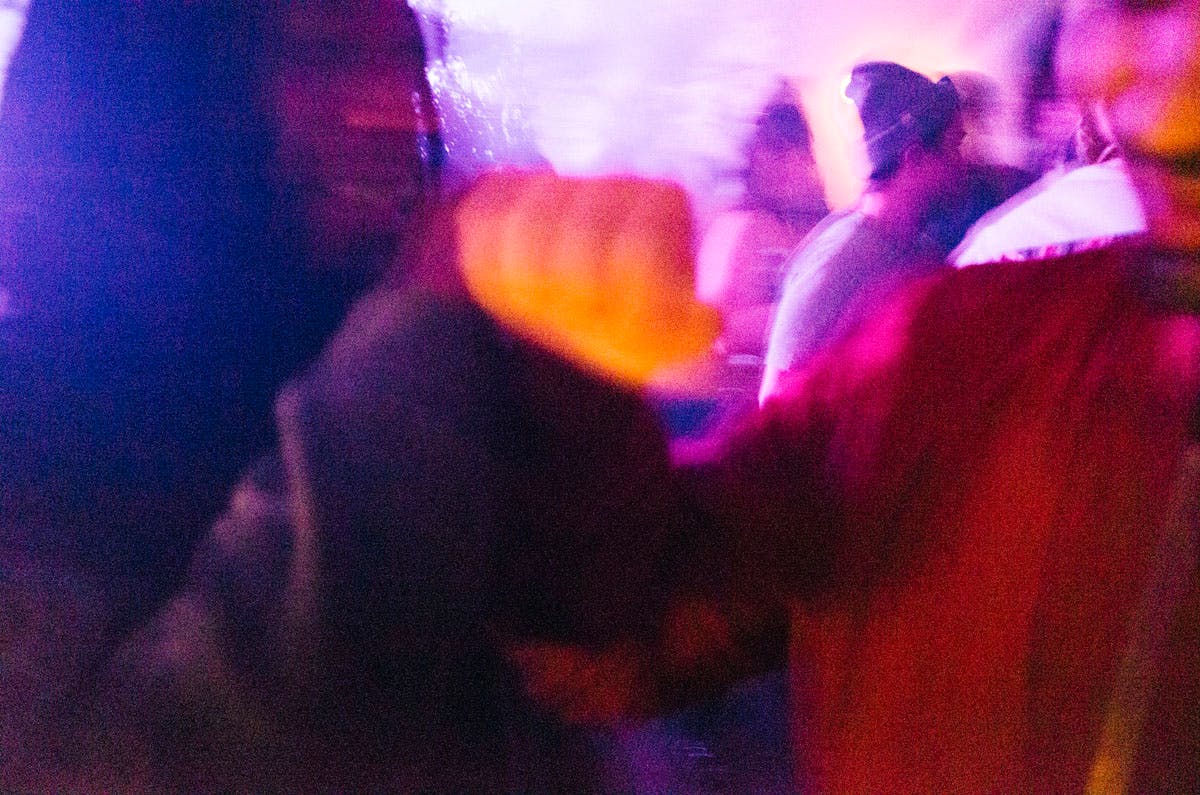 Why is representation so crucial for you?
Getty Rene: Because it's the only way to kill stereotypes. I found in my earlier days of navigating the nightlife I was often not taken seriously as a black female DJ in a very white male-dominated space. With events like Dweller, Papi Juice & collectives like Discwoman, I feel like it's open the doors for many Queer, Femme, POC to explore DJing and other nightlife opportunities.
Neon Nuckles: It's jarring to perform to a room full of faces that don't look like me, and frankly, don't give a shit about the music. I find it less likely for people to really care about the music when they can't relate to me. It's a [entirely] different vibe to play for a room full of black people. It feels like extended family love or just a more comfortable space.
Getty Rene: I was lucky to grow up in the DC/MD area, where there were many artists of color helping and donating their time to foster young talent, and I'd like to do the same: support their endeavors and pass along opportunities that I think align with their visions. I take it as my personal responsibility to support my community and be an example of what it means to support. I get support from a smaller group that I consider important to me, other than that, I'm rooting for everyone black.