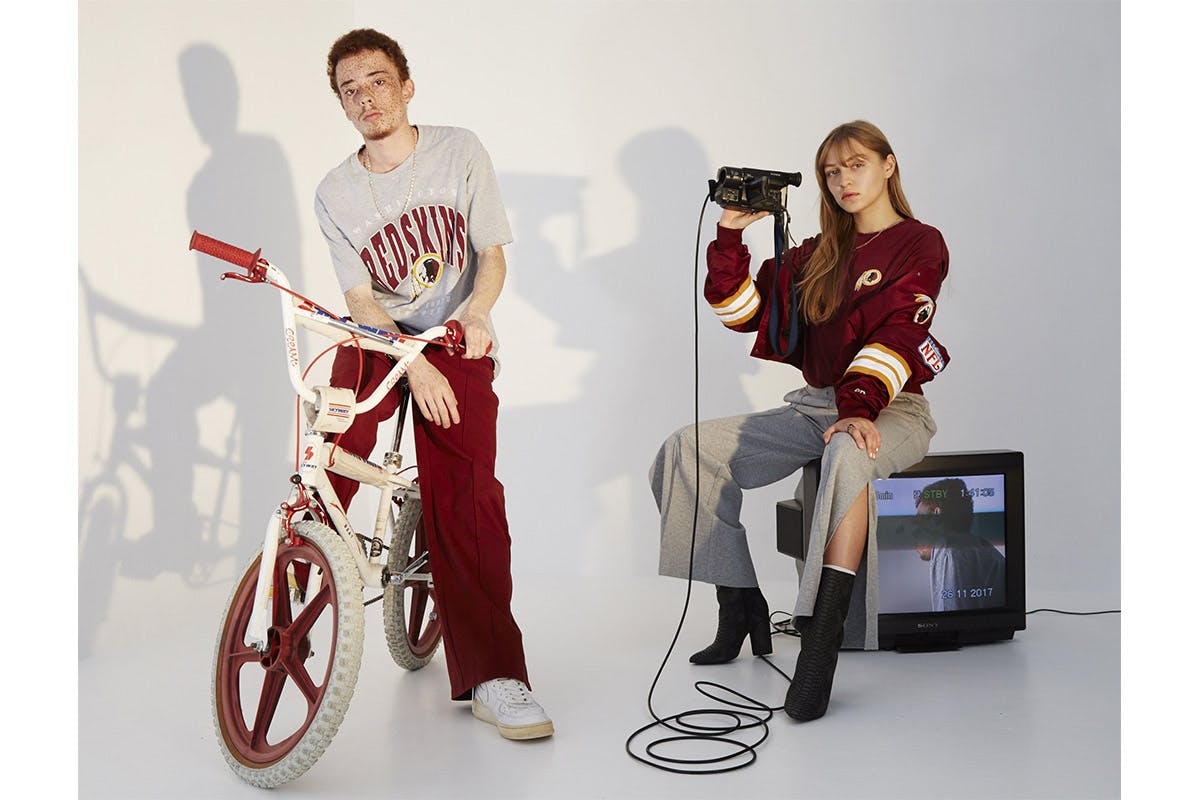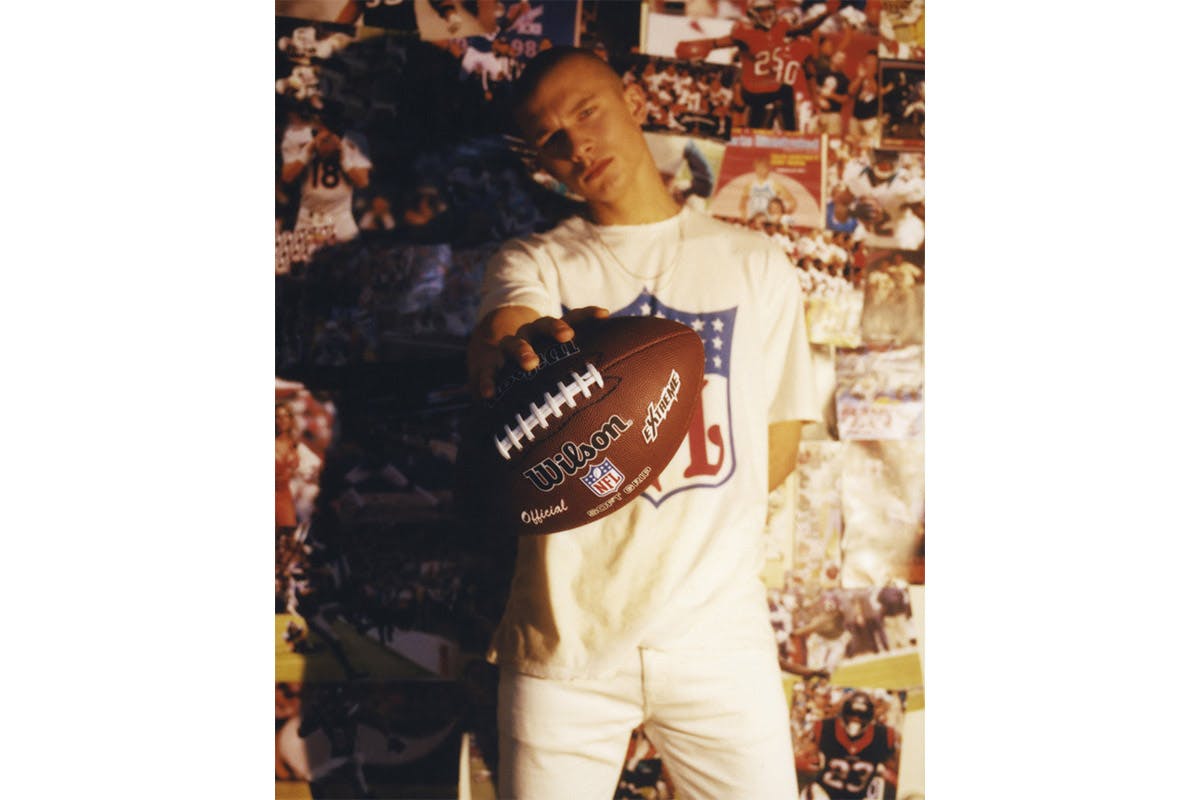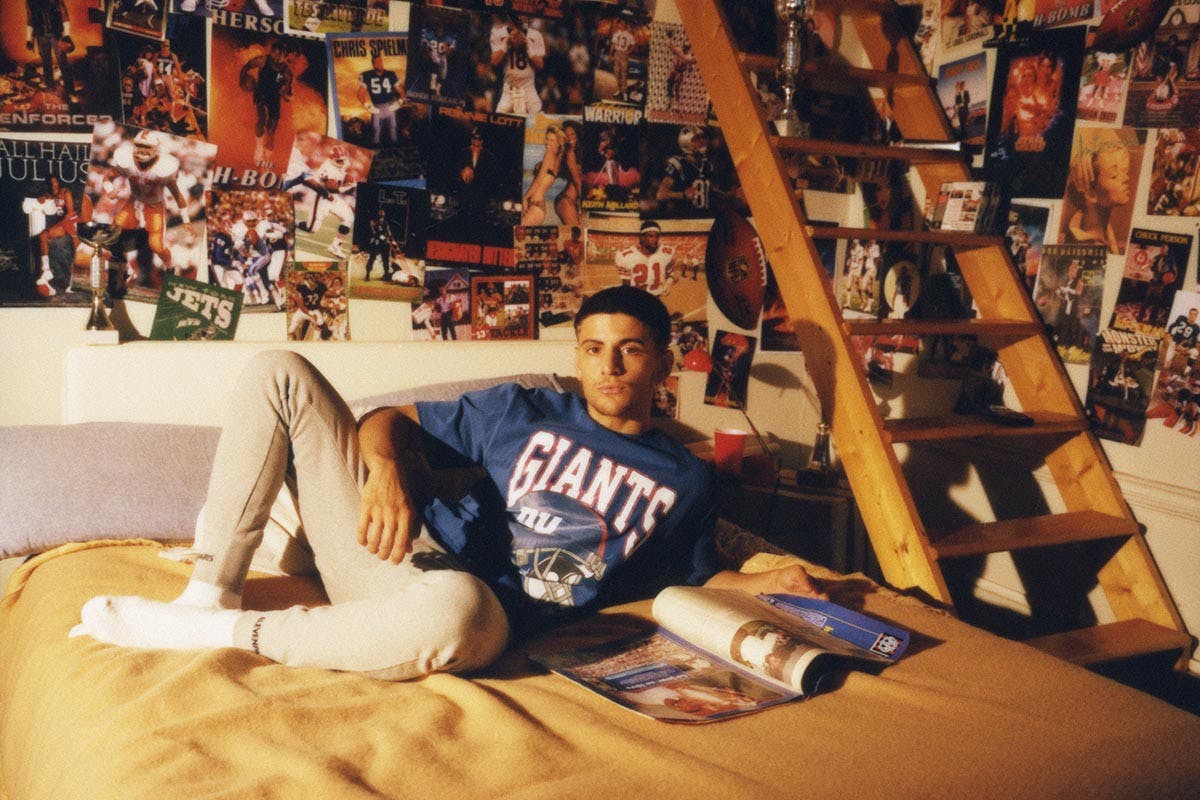 Elevenparis return for Spring/Summer 2018 with a strong collaborative release riffing off the '90s nostalgia wave, partnering up with the NFL for a wavy selection of tees, sweaters, and bomber jackets.
As timing goes, if you missed the action of Super Bowl LII, or you're just missing football already, then Elevenparis has you covered. Not only the legacy of household names such as the Raiders, Giants, Dolphins, Redskins, and the Panthers' inspired Elevenparis' collection, but also each teams' iconic wordmarks, logos, and vivid—yet instantly recognizable—colorways. The drop sees these elements reworked and reinterpreted by the Parisian label across its signature garms.
The Parisian label's design ethos is infused with '90s DNA to begin with. So, in a way, it's unsurprising the collaboration came about. Imbued with a healthy dose of nostalgic appreciation for design motifs and the near-agender aesthetics of the time, the collection's unisex fits are composed of instantly wearable wardrobe staples.
In the history of NFL sportswear, it wasn't until 2001 that the NFL began to sign exclusive uniform deals with major international athletic brands. Prior to that, team jerseys were created by a patchwork of smaller third-party vendors that crisscrossed the U.S. in networks established by the two competing visionaries of early American sportswear: David Beckerman and Canadian-born Norm Charney. So, in its own way, the Elevenparis x NFL collection harks back to a lost era—one where sportswear was provided by the smaller independent brands, and which then found its way onto streets around the world.
The Elevenparis x NFL collection brings that spirit of former times and revamps it for 2018 with an added layer of Parisian style. The collection drops February 19 online and at Elevenparis' boutiques worldwide. But if you can't wait, Elevenparis will host in-store pop-up events for the collection at Paris's Citadium stores from February 12. Peep the warm analogue lookbook shots above before heading over to Elevenparis' online store. Alternatively, browse each piece and cop it directly below.
N.B.: Actual price in USD ($) might differ slightly from the price displayed below. If purchasing from outside the EU, please select USD ($) when on the Elevenparis online store to see accurate price and shipping.
Follow Elevenparis on Instagram to stay in the loop.