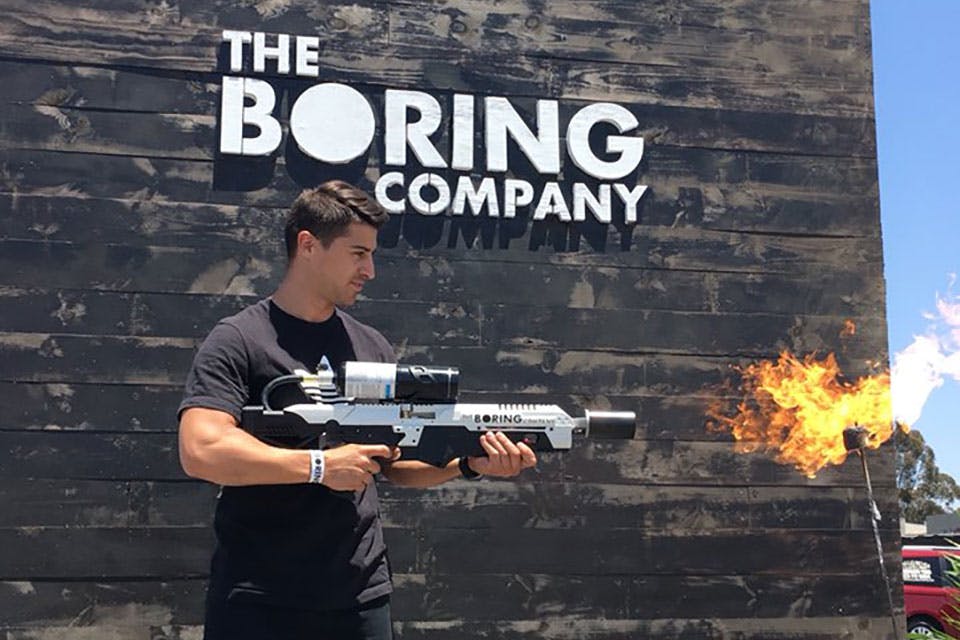 Elon Musk's Boring Company flamethrowers have finally arrived. After selling out of 20,000 units totalling $10 million in presales, Elon Musk held an event Saturday, June 9 in Los Angeles, and took to Twitter to share images of the first 1,000 flamethrowers being given out and tested by customers. The devices are able to emit flames of up to two feet, and people tested them out by roasting marshmallows and posing in front of Boring Company signage.
In order to skirt regulations in the state of California and beyond, Musk is insisting that the product is called "Not a Flamethrower" and also shared "terms and conditions" for its use.
In other Boring Company news, a meeting was recently held giving updates on their planned L.A. transportation tunnel.