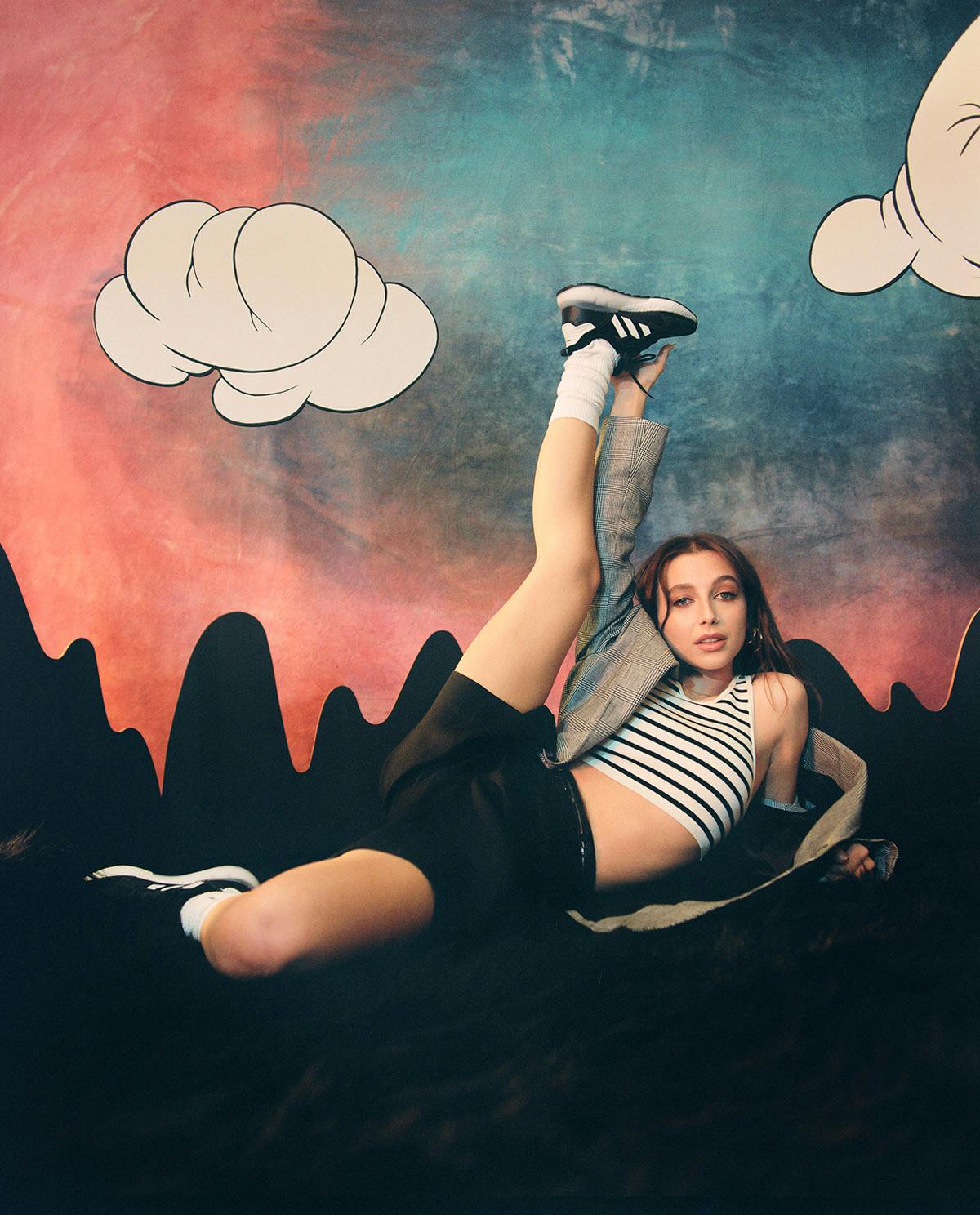 Emma Chamberlain is subtly redefining the art of life as a YouTube star. In this FRONTPAGE interview, we obsess over the auteur-like control she wields over her reality.
Though it's part of my job to at least try, some show business magic cannot be explained. Whether in old Hollywood actresses or Real Housewives, certain people pop on camera and other people don't. Emma Chamberlain, a YouTube personality who films her everyday life (making brownies! shopping at Trader Joe's!) and turns it into funny 20-minute clips, most certainly pops — at least on computer screens, she has yet to be tested on television and film.
You can see it in her widely enjoyed videos, which are often about nothing special, yet so endlessly watchable, they've made her one of the biggest YouTubers on Earth. Or, as I did one afternoon in February, you can spot it face-to-face on a Zoom call, where she lights up my laptop with an excitable, slightly frenetic congeniality. She is at ease with the screen, without any of the stiltedness or bad timing that plagues most of us. At one moment, she pulls the laptop extremely close to her face, casually rearranging the cinematography in real time to emphasize a thought and use the zoomed-in shot as a kind of exclamation point.
Chamberlain has almost 10 million subscribers — about the same amount as Kylie Jenner — on YouTube, with 1.3 billion views for her many videos, but she cannot explain the phenomenon. "I don't fucking know," she says of what makes her day-to-day so kinetic. "I get a little bit of imposter syndrome. I'm like, 'Guys, I don't know what I did.'" But she does know something: Chamberlain is the architect of her own success, not only because she was smart enough to put her screen presence to work, but because there's more to these videos than meets the eye.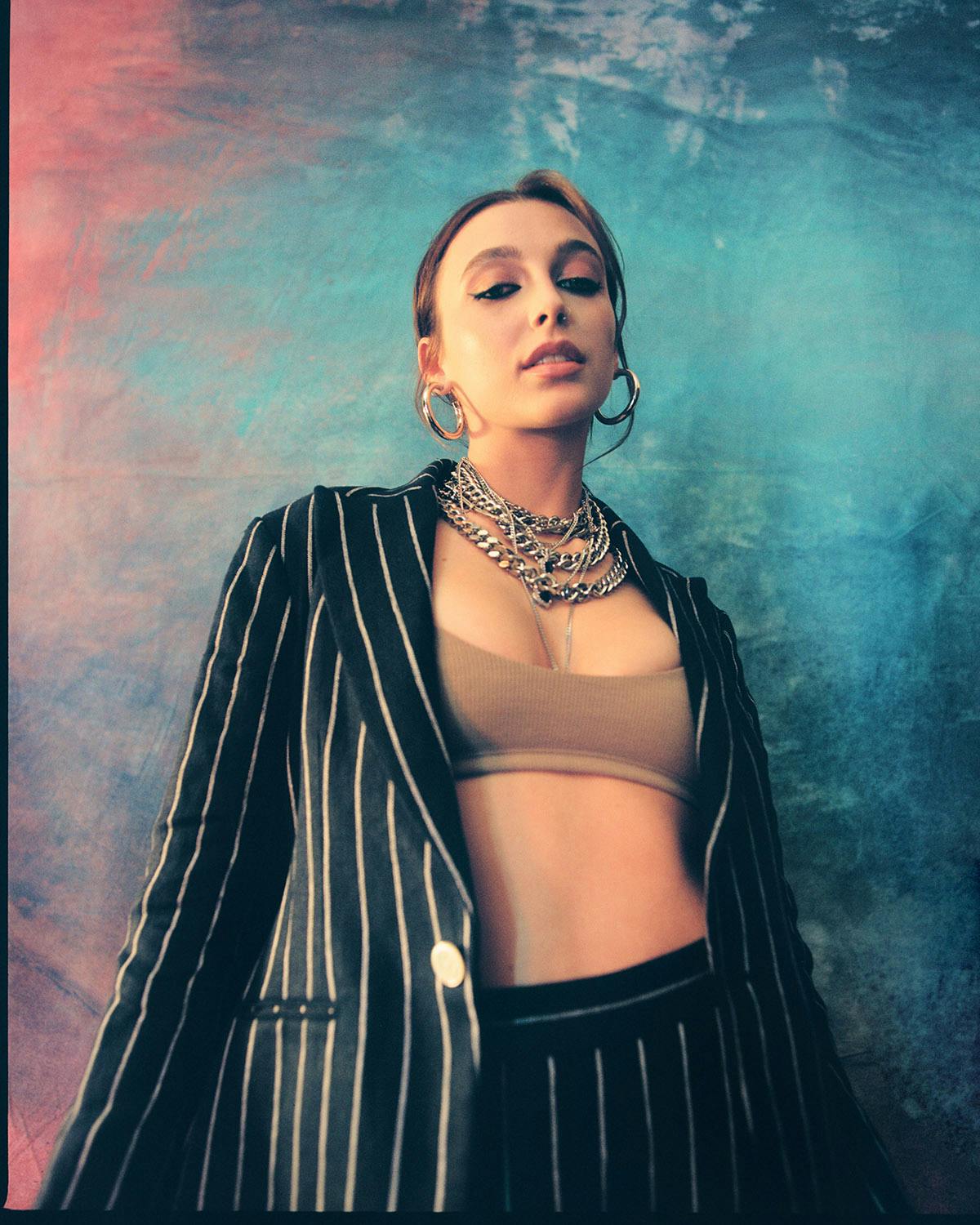 It'd be easy to discount Chamberlain as just a naturally cool girl fluent with a front-facing camera, but, with closer inspection, you begin to see past her easy, obvious charisma to something subtly innovative and savvily inventive. She is, in actuality, as much a director as a personality; a kind of YouTube Lena Dunham without the baggage, documenting her life with an inherent understanding of how to package everyday experience into art that makes sense for the social media moment. "I am telling a story," she says. "Things have to be cohesive. The viewing experience has to feel seamless and effortless. I didn't start with my videos being good. I had to figure it all out."
What she's figured out best is an editing style that's become her signature, using quick cuts to keep things moving, adding slapstick and voice-modifying sound effects for funny moments, and keeping in imperfections and mistakes, like her two cats wandering in and out of the shot and birthday baking projects turning out bad. She developed her technique as a teenager and perfected it over the years with Final Cut software, though she recently started to collaborate with a professional editor as the pressures of her career mounted. "It's very stream-of-consciousness," she says. "I created my editing style the way my brain works, and my brain is all over the place. Things jump out at me, so if there is a punchline, I'll zoom in, because that's how it made sense in the back of my head."
For a video with over 3 million views called "HOW TO LOOK CUTE ON YOUR PERIOD," she advises using Isopropyl Alcohol wipes to clean your armpits in a pinch, abruptly stops at one point mid-sentence and tells the camera it's because she's having a cramp, and later clumsily breaks and spills a bottle of maple syrup all over her kitchen counter when trying to make a soothing dessert that she ends up hating anyway. "When I watch a YouTube video, and somebody does bloopers at the end, the bloopers are always my favorite part," she says. "So, why not just do one big blooper?"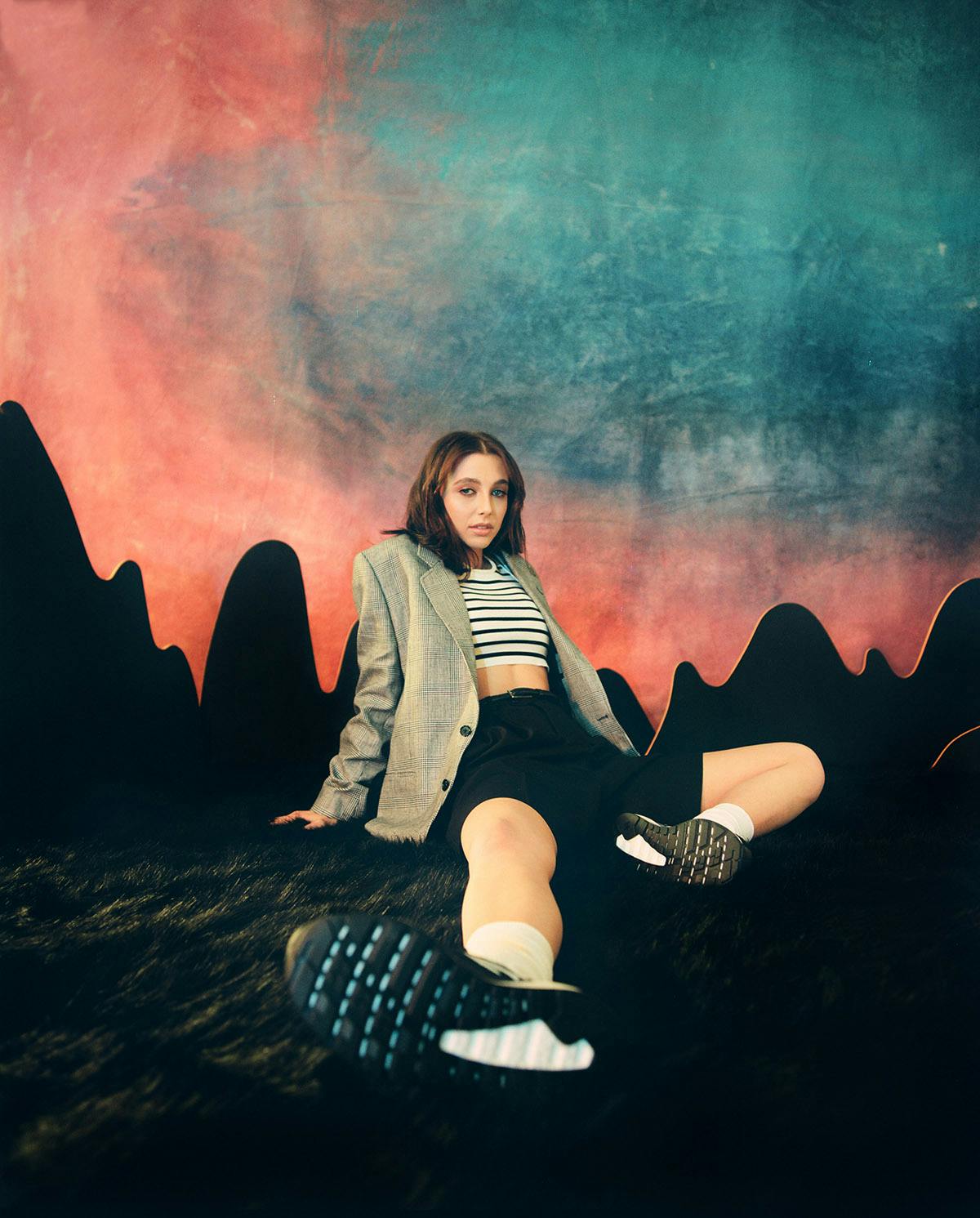 Whatever the subject, a kind of inviting and charming messiness is almost always the real message. "If I had a dollar for everytime I said the words 'authentic' and 'relatable' in meetings with people about why YouTube connects with viewers, I'd be a rich man!" says Derek Blasberg, the man-about-town head of fashion and beauty partnerships at YouTube and a reliable presence in the kingdom of celebrity. "But that's what Emma's videos and her editing style come down to. [It's] chaotic at times, funny at times, and with varying degrees of good lighting. When I started in this business, famous people were in an elevated, far-off world. Today, glamour is gritty and close-up."
***
Chamberlain was born in 2001 and grew up in northern California. As a tween, she was a cheerleader, giving her her first look at a new kind of niche celebrity developing in pockets of the internet. "There were famous cheerleaders," she remembers. "I used to watch a lot of cheerleader YouTubers. I was never good enough, but I did start going to a famous cheer gym that was an hour and a half away, four times a week. My parents would drive me so that I could feel a little bit famous for a second." She had an early taste for online, too. "I tried to get my photos to go viral on Pinterest, and one of them actually did — me in the Caribbean on vacation, holding a pineapple with a smoothie in it," she says. "I was trying to be all 'Pinterest girl.'" She quickly figured out how to ride cresting trends, an instinct that she used as she started to make videos. "The first video that I made that felt like a creative thing was when fidget spinners came out. They were sold out everywhere," she says. "I just vlogged myself trying to find a fidget spinner, because it was the rage. I had a lot more fun with the editing and I had a lot more fun with just being myself."
Highsnobiety / Robin Harper / Dress and belt VERSACE Necklace DALMATA
By 16, she was making a new video almost every single day, often from her teenage bedroom, often a relatable take on a common teen issue, like "FIRST TIME DRIVING ALONE," and "EPIC BACK TO SCHOOL SUPPLY HAUL." She rapidly built up around 100,000 followers on YouTube. "In my hometown, everybody knew who I was," she says. "I'd go to a football game and people were like, Oh, my God, you make videos. It felt cool." In 2017, she made the decision to graduate early from high school to focus on YouTube. "YouTube was my job at that point. That was the first time I'd ever made money. I was like, Okay wait, if I lean into this, I might be able to do something with this," she says. "My school was like, 'You are going to be a failure.' And I was like, 'Watch. We'll see.'"
Her school was, of course, wrong: The videos grew in popularity at a steady clip, and soon, Chamberlain was developing an entire brand off the back of YouTube — that quality of being watchable has never paid off more than in post-Kardashian America, when social media celebs like her can sell anything under the sun. The New York Times estimates that, from ad revenue from her videos alone, she "makes at least $120,000 a year, and perhaps as much as $2 million," and since her early success, she's launched a coffee company, Chamberlain Coffee, creative directs a vegan beauty line called Bad Habit, and creates content for fashion brands like Calvin Klein and Louis Vuitton. I clicked on one of her vlogs recently and, before the clip started, the algorithm served me a paid spot for her modeling PacSun, providing a vertically integrated online fame.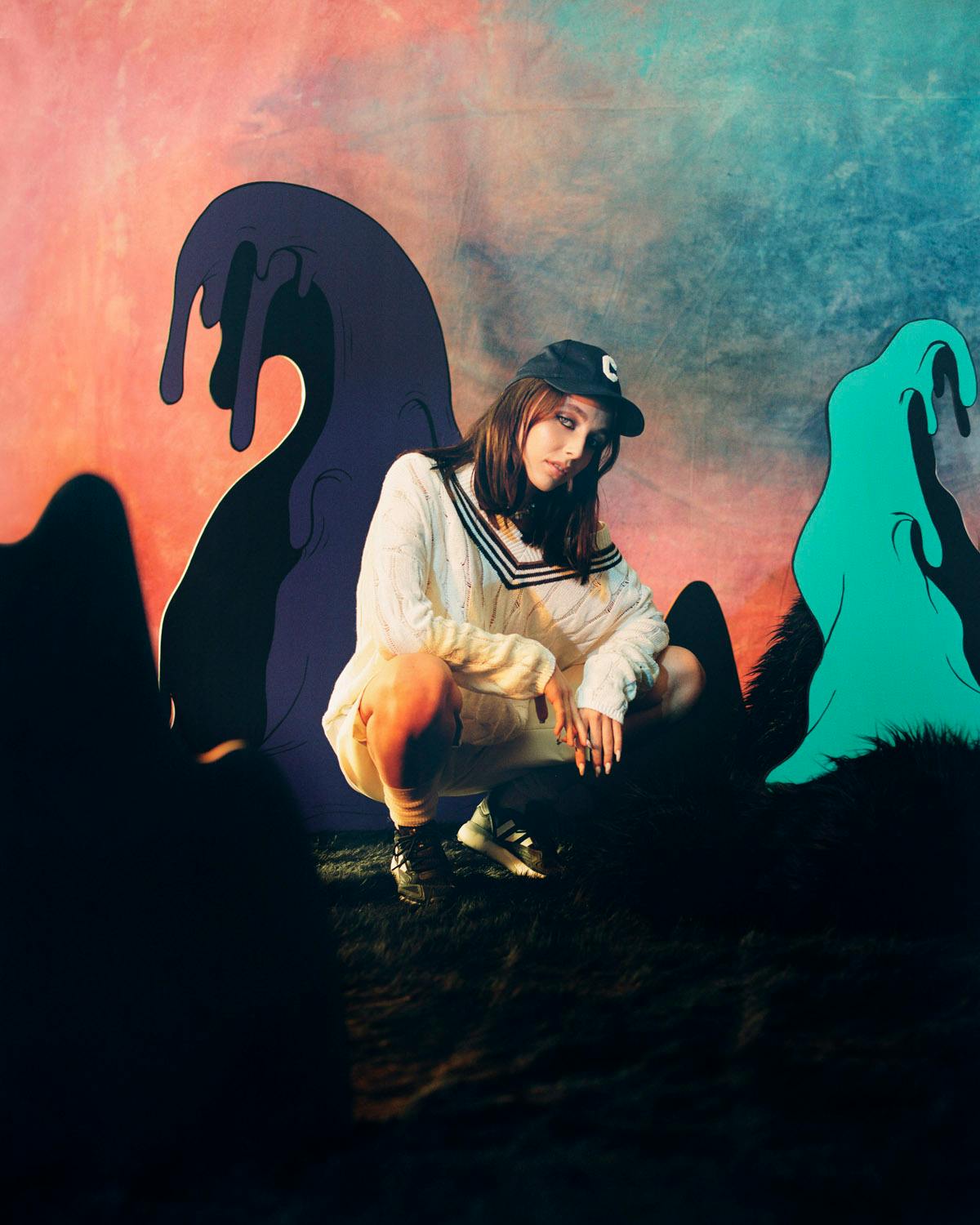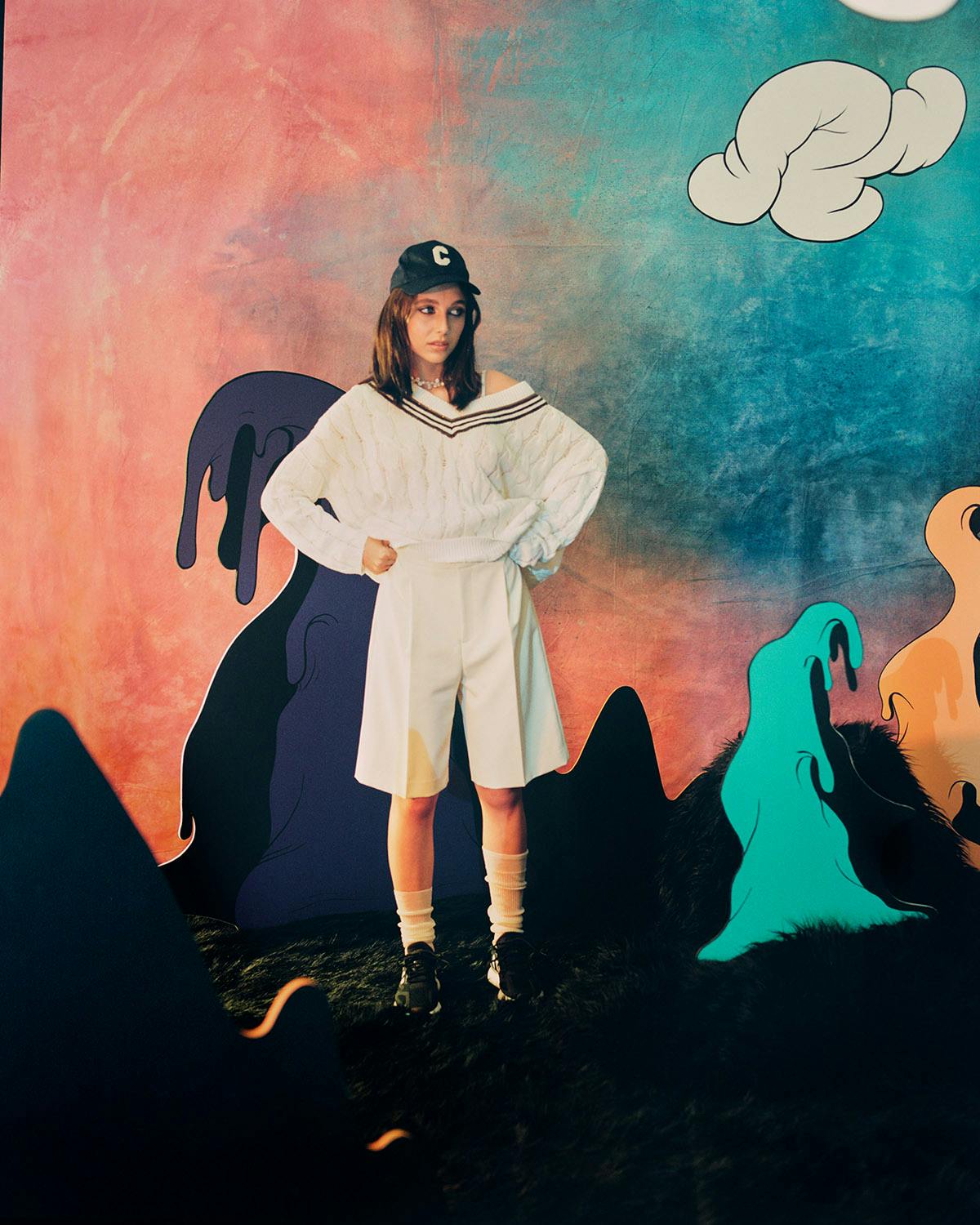 She's not yet of legal drinking age, but it's dawned on her that her life now is as much about being a businesswoman as it is being the internet's BFF. "There's so much pressure on me, on so many levels. I do kind of have to be, not bossy, but dominant, in a way. I actually have to speak my mind and be honest and be like, No, I don't like that," she says of running the brand. "It's worth it, but I'm like, Damn, I'd be in college right now destroying my liver and just having the best time. Sometimes I fucking want that. I feel like I have no room to be a teen. I had to just skip that part and go straight to being... I feel like a mom. Sometimes I'm like, God, can I just make fucked up 19-year-old mistakes, please?"
***
Chamberlain's type of contemporary, 24-hour celebrity is bittersweet: More chances to cash in, but more chances to fuck up, too. Her entire life is an opportunity for content, and therefore lazy moments feel wasted. "I have no issue spending a day alone with my camera, but I spend probably 80 percent of my time alone these days, now more than ever. It's tough. I do get lonely, but then when I turn on the camera, I'm like, Me and my besties!" she says. She's even retreated a bit from real life socializing in favor of time on her own with the camera: "As I get older, I feel like hanging out with people is less efficient. It's harder for me to justify doing pointless things with people. It's weird. It's kind of a waste of time." But even by herself, she's constantly aware of the outside gaze: Any time she applies makeup, makes a smoothie, tries clothes on, she knows she could be putting it to camera and turning it into clicks. "There is that pressure where you're like, 'Okay, I have no excuse not to be filming everything I'm doing,'" she says. "But sometimes you just want to watch TikTok for six hours."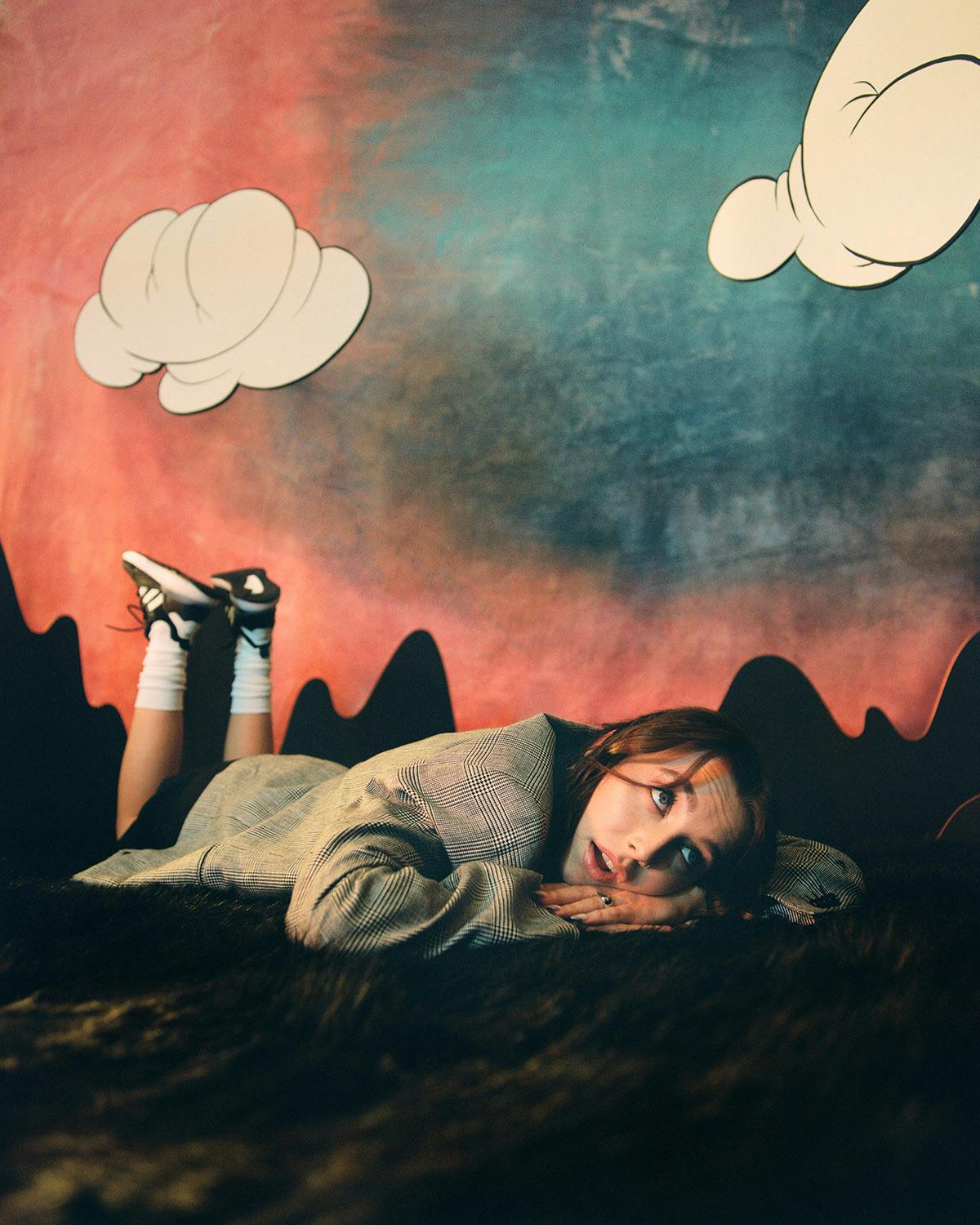 Chamberlain has been forced to develop coping mechanisms for criticism thanks to the lion's den of the social media comments section. "I post something and turn my phone off immediately. I don't read comments. I don't look at numbers. I'm just going to put my shades on, go to a thrift store, and do anything to kill the time. And then I move on." She hopes that showing the messiness of her own life has been a positive way to break illusions for young girls watching her. "There's a lot of negativity, especially for girls, about body image. The TikTok algorithm knows that I'm a 19-year-old girl and gives me girls that are 19 being perfect. They know I'm going to watch the whole thing twice, like, 'God, she looks so tan and pretty.' And then I'm watching it three times because I'm comparing myself to this girl," she says. "I try to show all sides of me. You're going to see me in my PJs right when I wake up and I smell like shit. I think that my way to deal is just being like, 'Listen, I look like shit all the time. Don't worry. We're all in this together.'"
With that in mind, she's developed what sounds like a comparatively healthy approach to fame. She's recently fascinated by the Britney Spears documentary, Framing Britney Spears, an up-close look at how notoriety can destroy young women. "She doesn't get to escape. Her personal life became her work life. Her hobby makes her money. I can't even blame her for going up to that car and hitting it with an umbrella. I would have done the exact same thing," Chamberlain says.
In her social media bubble, she is part of a slightly different — and, a little counterintuitively, maybe even more private — ecosystem than the unwieldy machine of mainstream celebrity; the paparazzi, for example, still mostly keep their cameras on actresses and pop stars and don't pry much into her corner of the internet. With her videos, she is in direct control of which parts of her life people get to see. "I am really lucky that I don't get followed every time I go to dinner. I can peacefully get coffee. When it comes to going out to the grocery store, I feel relatively normal," she says. "Until watching the Britney documentary, I didn't realize how much privacy I had."
In a surprising turn for someone who has filmed the entirety of her teenage years, she's decided that there should be a limit to her reach. "The goal should never be, I want to be the most famous person in the room, I want to be the richest person in the room. The goal should be, I do what I love. I'm able to make money from it and support myself and be able to do this as a job in a way, and make money from something that I'm passionate about. I would not be happy if I was the most famous person in the room," she says. And, also surprising to hear from someone barely out of their teens, she's already achieved enough of what she's wanted to be satisfied. "I have absolutely reached my goal. I'm so content with this. I don't care if I didn't gain another follower ever again. I don't care anymore. If anything, I'm scared of that," she says. "Having your own comfortable spot is blissful."
With her search for balance in mind, I wonder if she's ever ready to put her screen presence aside and become a behind-the-scenes figure, a director who films others instead of herself? "I do like the idea, at some point, of doing a project where I'm not in front of the camera. As difficult as it would be, because it's a little bit less in your control, I fantasize about that," she says, before waffling, "But I know just because I've done this YouTube thing, it doesn't mean that I'm necessarily going to be a talented director. I like to stay in my own lane in a way." It seems that with Chamberlain, the direct path — her face on camera, the charisma humming — is still the best way through. "I'm so grateful that no matter what happens with this whole thing, I've always kept that close bond with everybody," she says of her relationship with her viewers. "I'm not creating an illusion. This is it."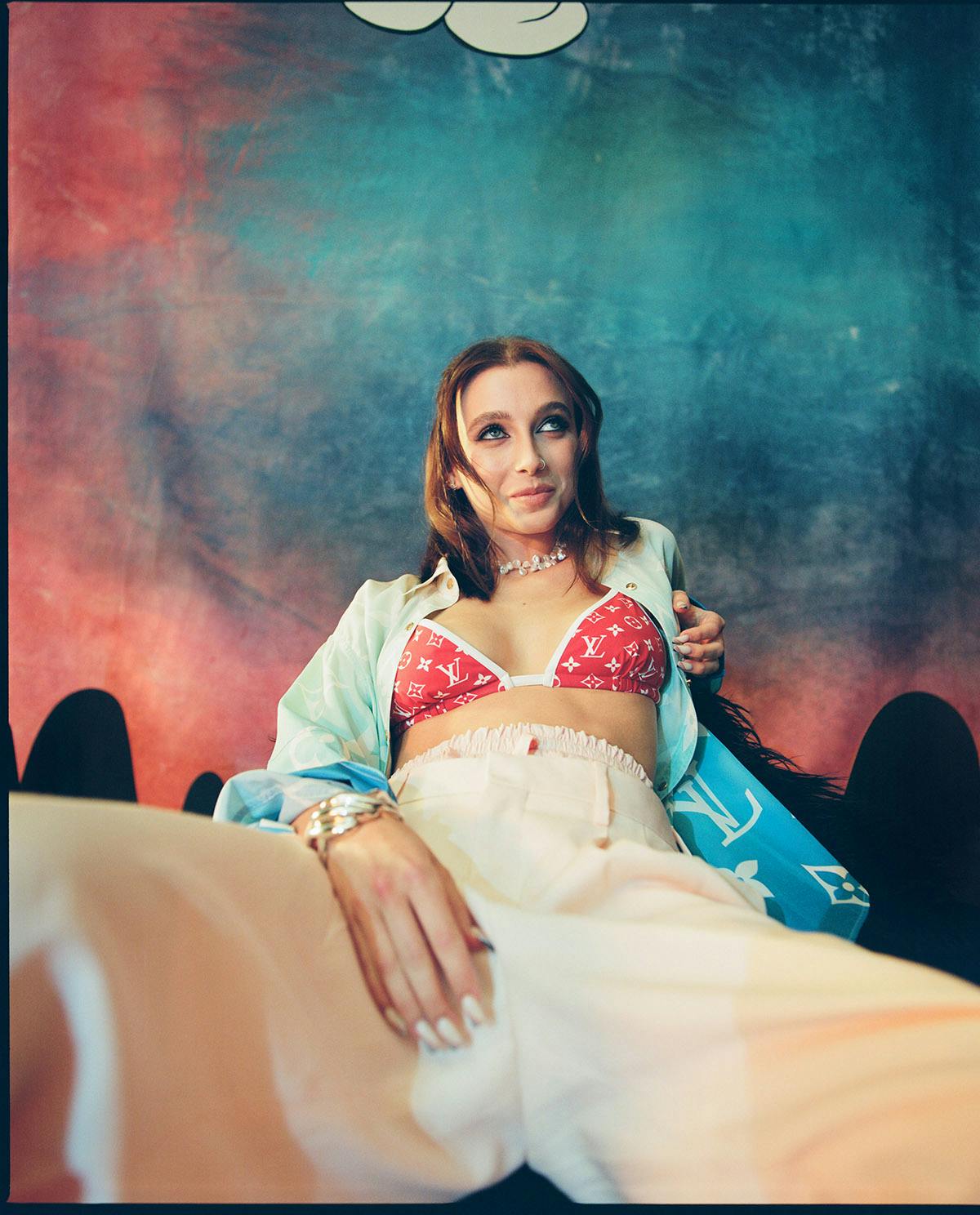 Experience this story and others in HIGHEnergy, a print magazine by Highsnobiety, available from retailers around the world and our online store