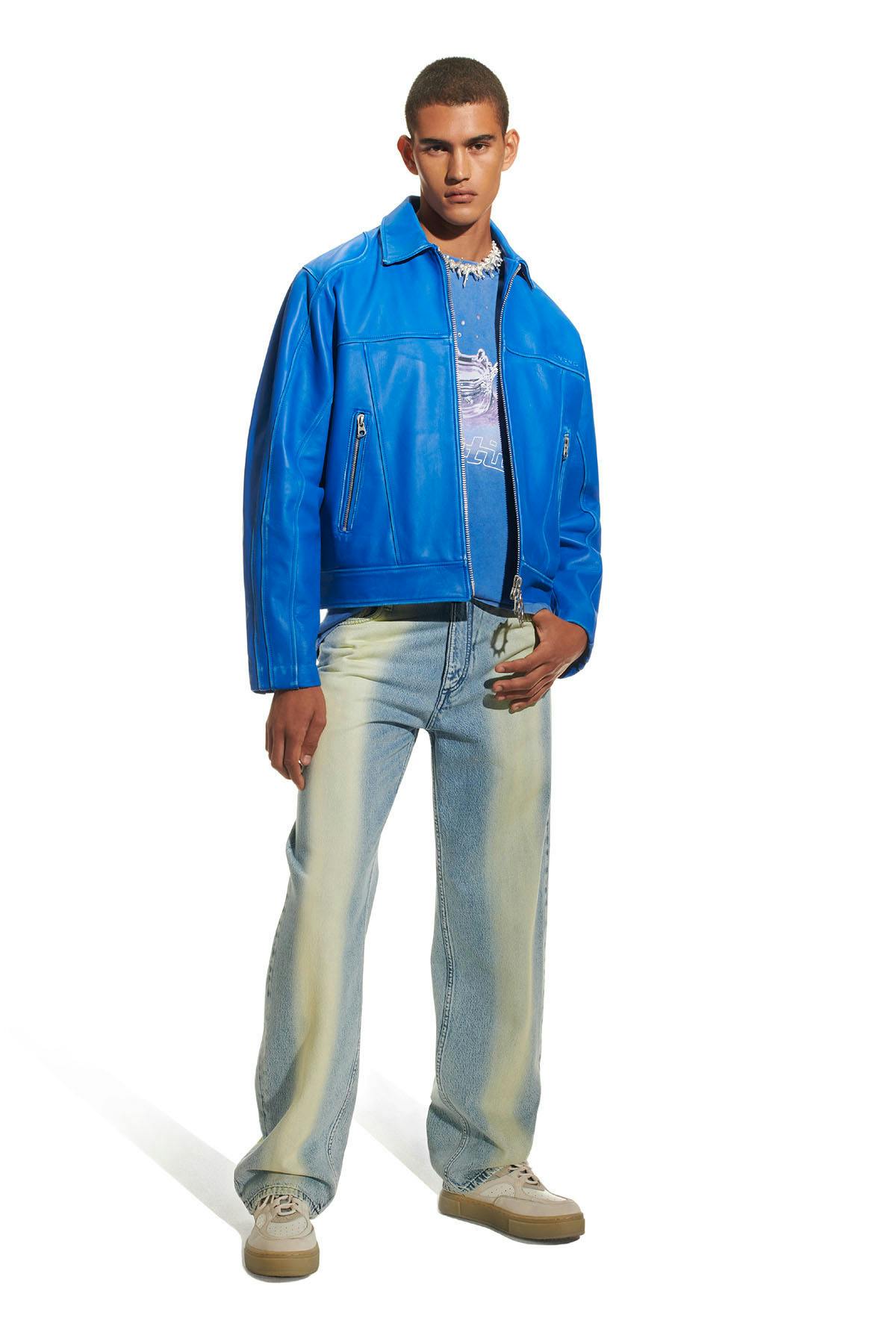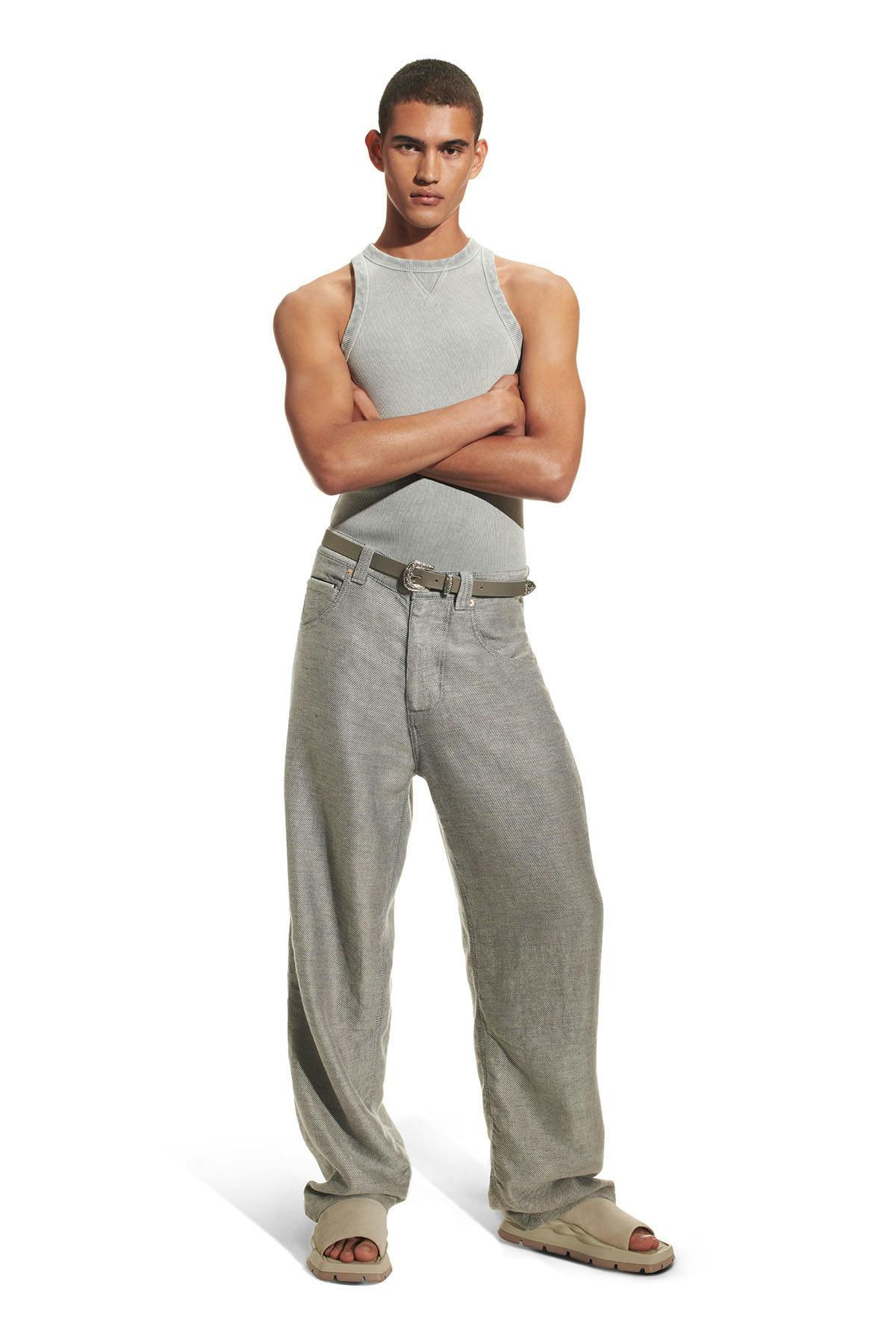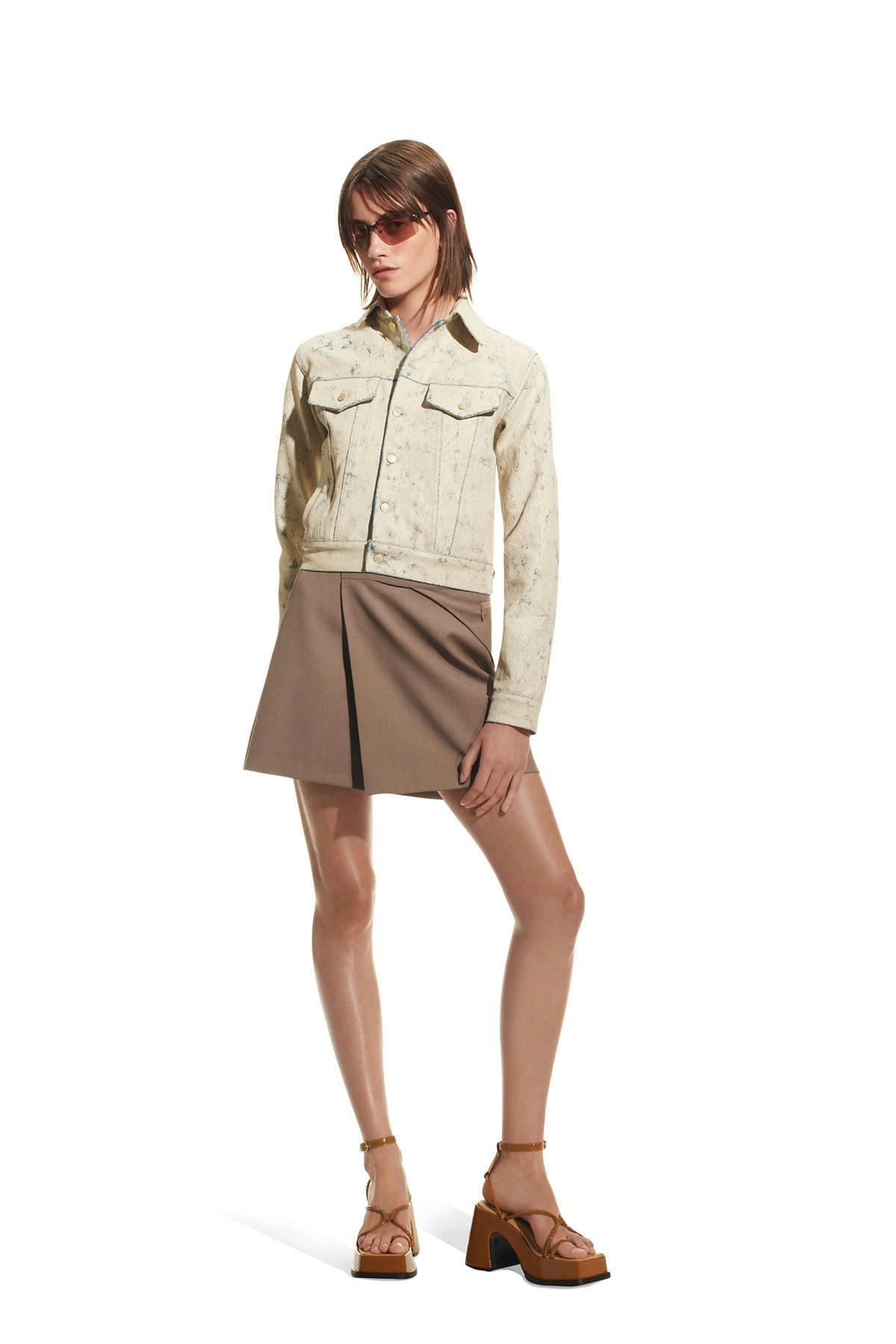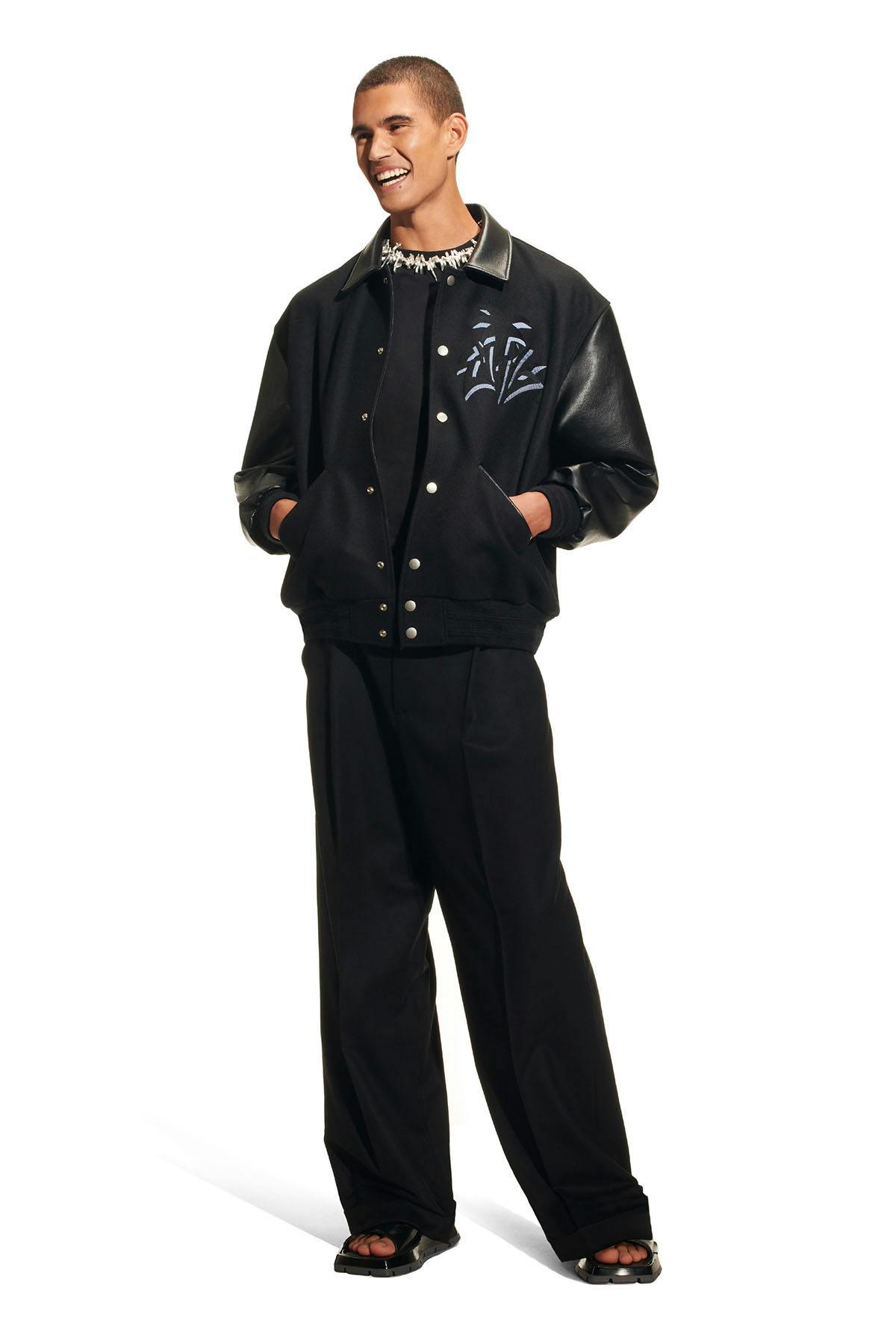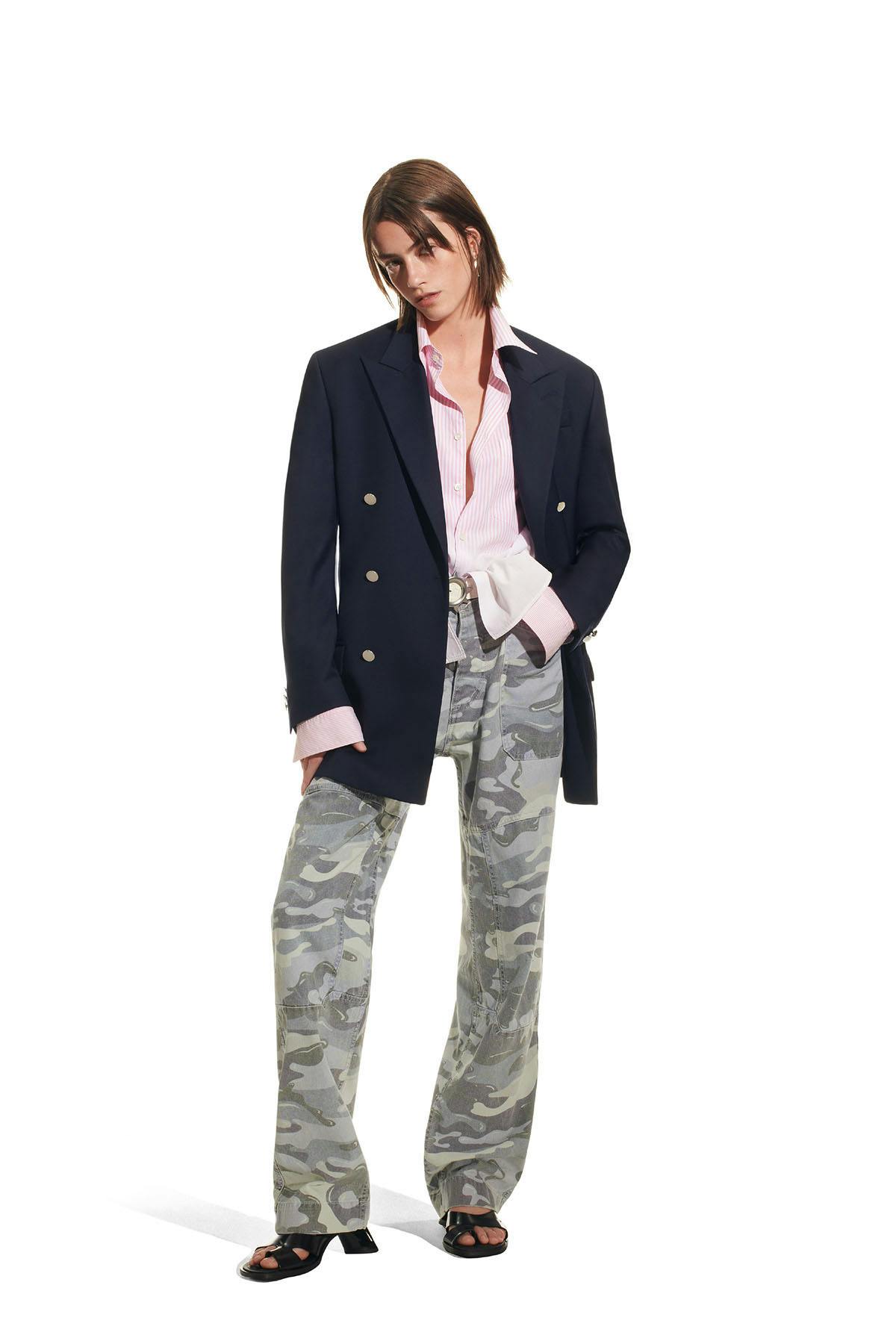 Eytys, the Scandinavian brand known primarily for its chunky footwear, keeps coming up with a fresh lineup of hefty boots, sandals, and slides but it's equally well-known these days for its ready-to-wear.
For Spring/Summer 2022, the label more deeply explores apparel — a category it expanded into a mere two years ago, after finding smash success with its hero style, the Angel Lift (a clunky-soled sneaker that's been spotted on many an off-duty model).
Continuing to riff on beefy footwear, Eytys introduces a new range of square-toed silhouettes. Slides, strappy heels, and loafers all boast boxy toes (it's hip to be square, at least when it comes to your footwear).
One particularly eye-catching silhouette, a sort of Birkenstock-Teva hybrid, features wide velcro straps, a platform EVA sole, and, of course, a tapered square shape.
In apparel, the brand offers easy-to-wear essentials. Oversized blazers and baggy denim can be incorporated into any wardrobe. Even "voicier" pieces — like an entirely sheer slip dress and a black leather duster — are approachable.
It comes as no surprise that Eytys is half-helmed by Max Schiller, an Acne Studios alum.
Along with his business partner, Jonathan Hirschfeld, Schiller brings the Scandi look — a minimal, clean aesthetic that Acne helped popularize — to a younger, hipper crowd (These consumers look to, say, Bella Hadid and Dua Lipa for style inspiration).
As appealing as much of Eytys' apparel is, though, I'm mainly here for the footwear. The core of the entire brand, its cult sneakers and lace-ups, are effortlessly cool. Chunky yet funky, large and in charge — Eytys shoes continue to reign supreme.