Menswear brand Farah has been around for a while, almost 100 years in fact. But, unlike many heritage brands that rely on their rich storied histories for credibility to surpass fluctuating trends, Farah, although proud of its identity, purposely looks to (arguably slightly unusual) sources of inspiration from the present day. In previous seasons this has come in the form of iconic U.K. record label Creation Records, British photographer Martin Parr's work, and even East London's brutalist landmark, the Balfron Tower. Now, for its 2018 holiday collection, the brand looks to the work of industrial designer Hella Jongerius.
Hailing from the Netherlands, Jongerious' work spans a range of disciplines and mediums all centered around the exploration of colors, materials, and textures. Her Berlin-based studio, Jongeriuslab, has worked on everything from designing the delegate's lounge at the UN's New York headquarters to furnishing airline KLM's cabins and even co-designing a Nike Air Force 1 with textile brand Maharam. Meanwhile, her personal work veers more towards the conceptual, involving, for example, sewing ceramics onto fabrics or weaving cork into rugs. Inspired by her innovative approach to textile design, Farah has taken her work as the main reference for its latest drop.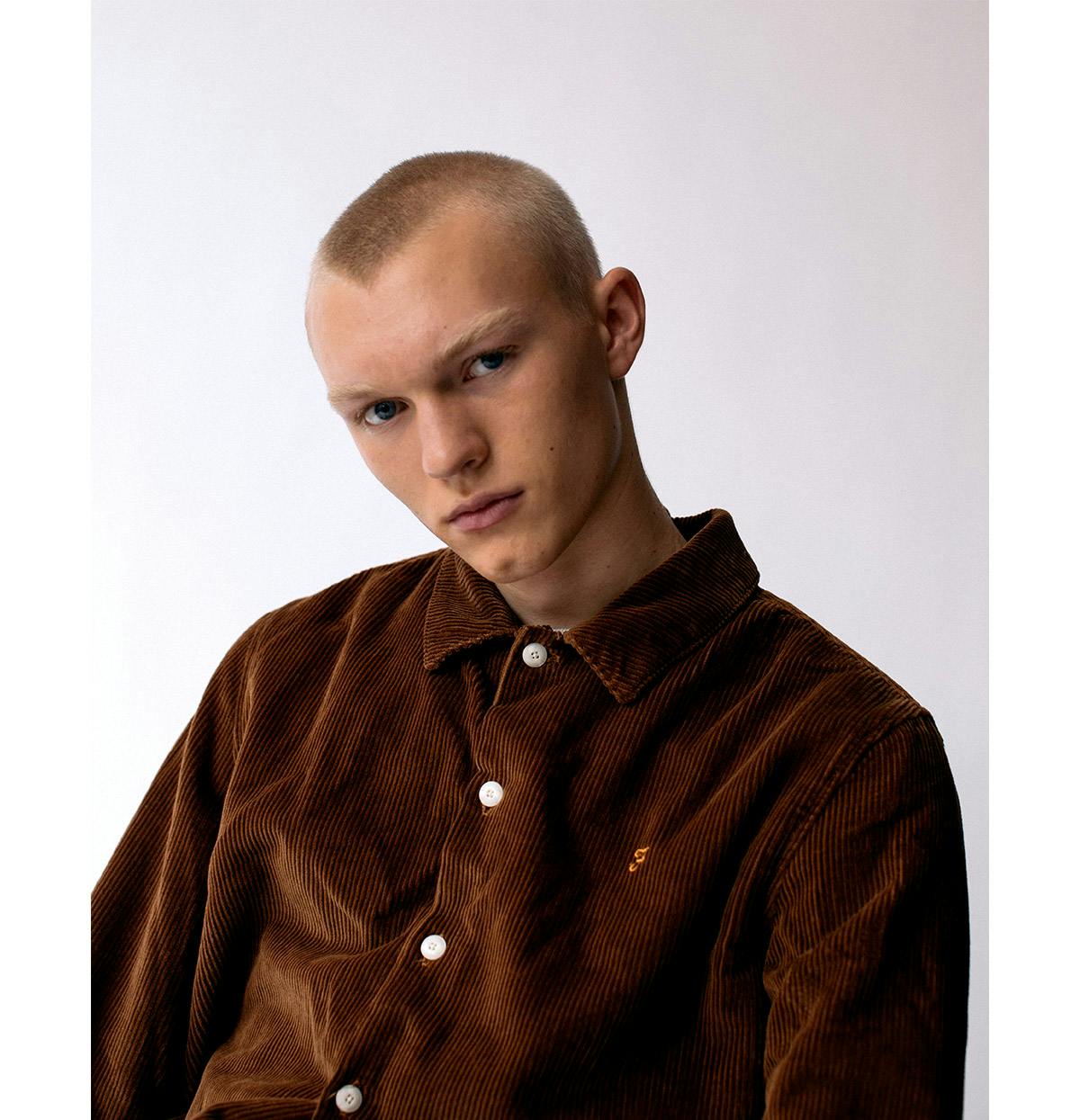 Farah's earliest roots lie in 1920s America, where it began as a shirt manufacturer before expanding into a full workwear brand and threads supplier to the U.S. military. By the late '60s, Farah was well known across the U.S. and was starting to be picked up by stockists across the pond.
With its skillfully tailored, durable, and inexpensive styles, Farah became a sought-after brand among London's subcultures. This was largely thanks to the trendsetting twins, Chuka and Dubem, but also to Britain's mods and skinheads who were quick to adopt the brand into their wardrobes. Today, the brand is firmly embedded within Britain's fashion landscape and, despite its early American origins, this cultural influence continues to be central to the brand's identity.
As mentioned, Farah isn't one to rest on its laurels and its 2018 holiday collection sees the label's workwear expertise incorporated into designs that are clearly of today. For example, the brand's iconic tailored slacks sit alongside oversized corduroy shirts, fitted leather jackets, and sportswear-informed outerwear.
Variety of texture is central to the collection, with shearling, corduroy, bouclé fabrics, and chevron-patterned knits all present. To complement it, the color palette is understated, offering up naturalistic hues of browns, reds, greens, and blues that recall Jongerius' nuanced use of color. The geometric camouflage pattern, which appears across the collection on jacquard-knit sweaters, t-shirts, and a hooded half-zip jacket, is also directly inspired by one of the designer's woven artworks.
Cop the collection at farah.co.uk.