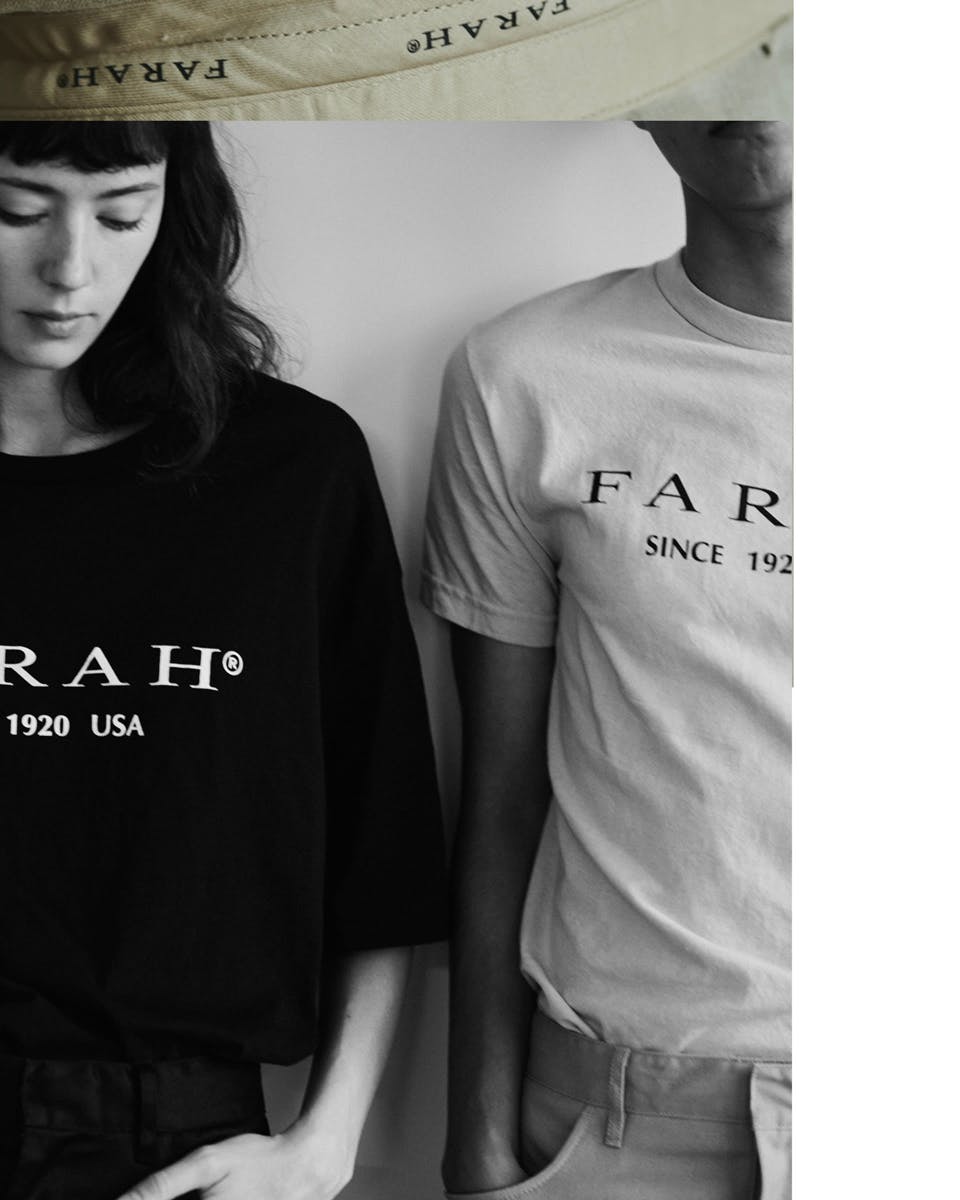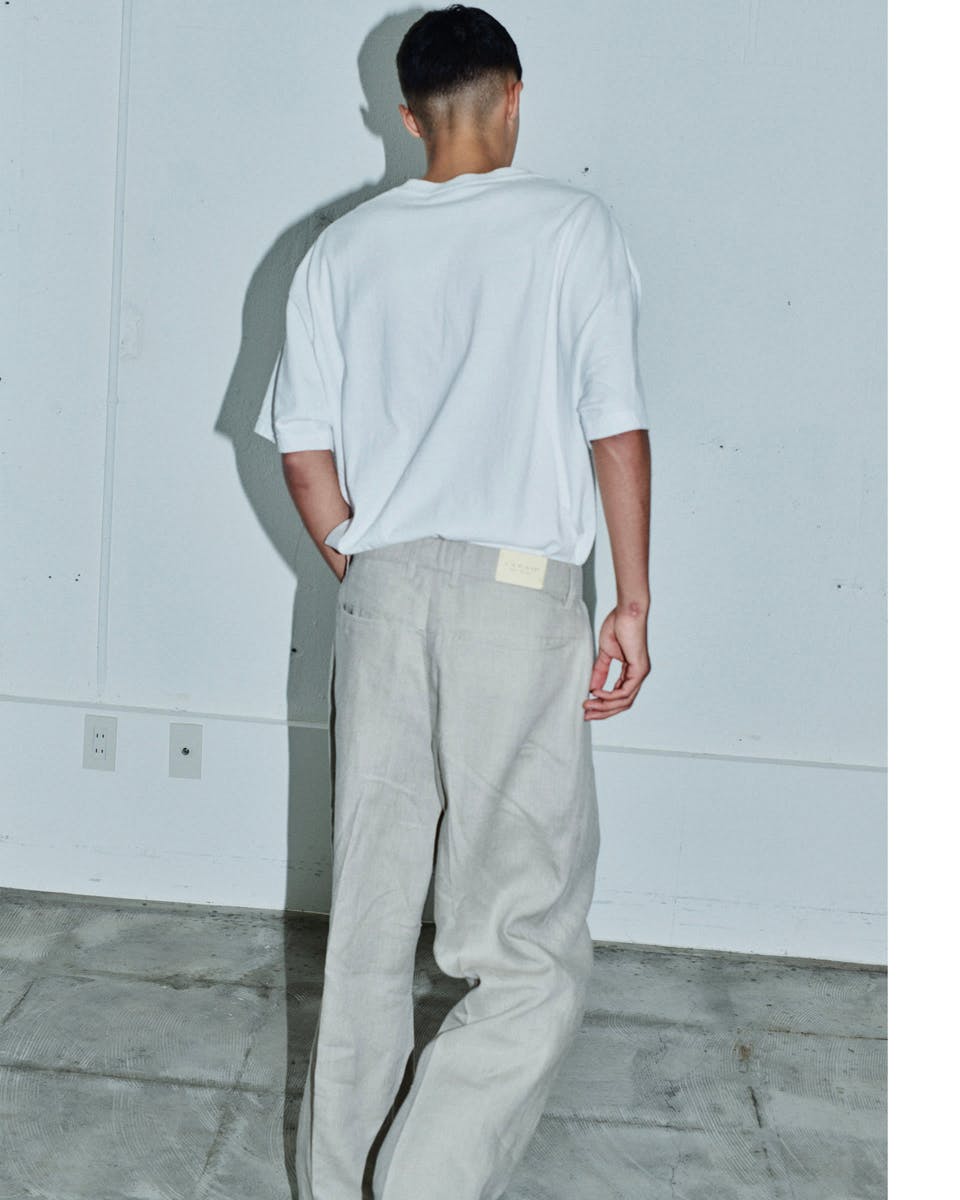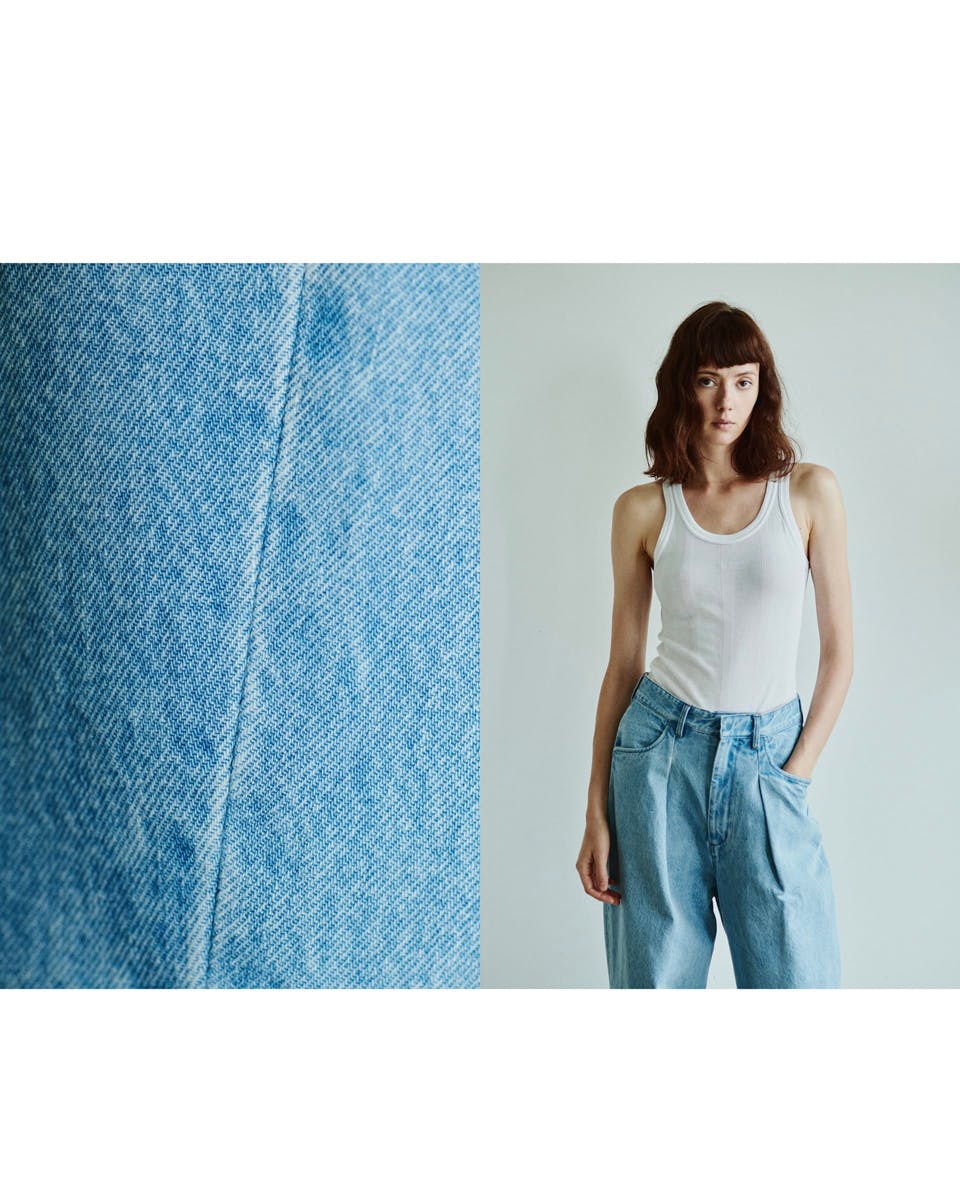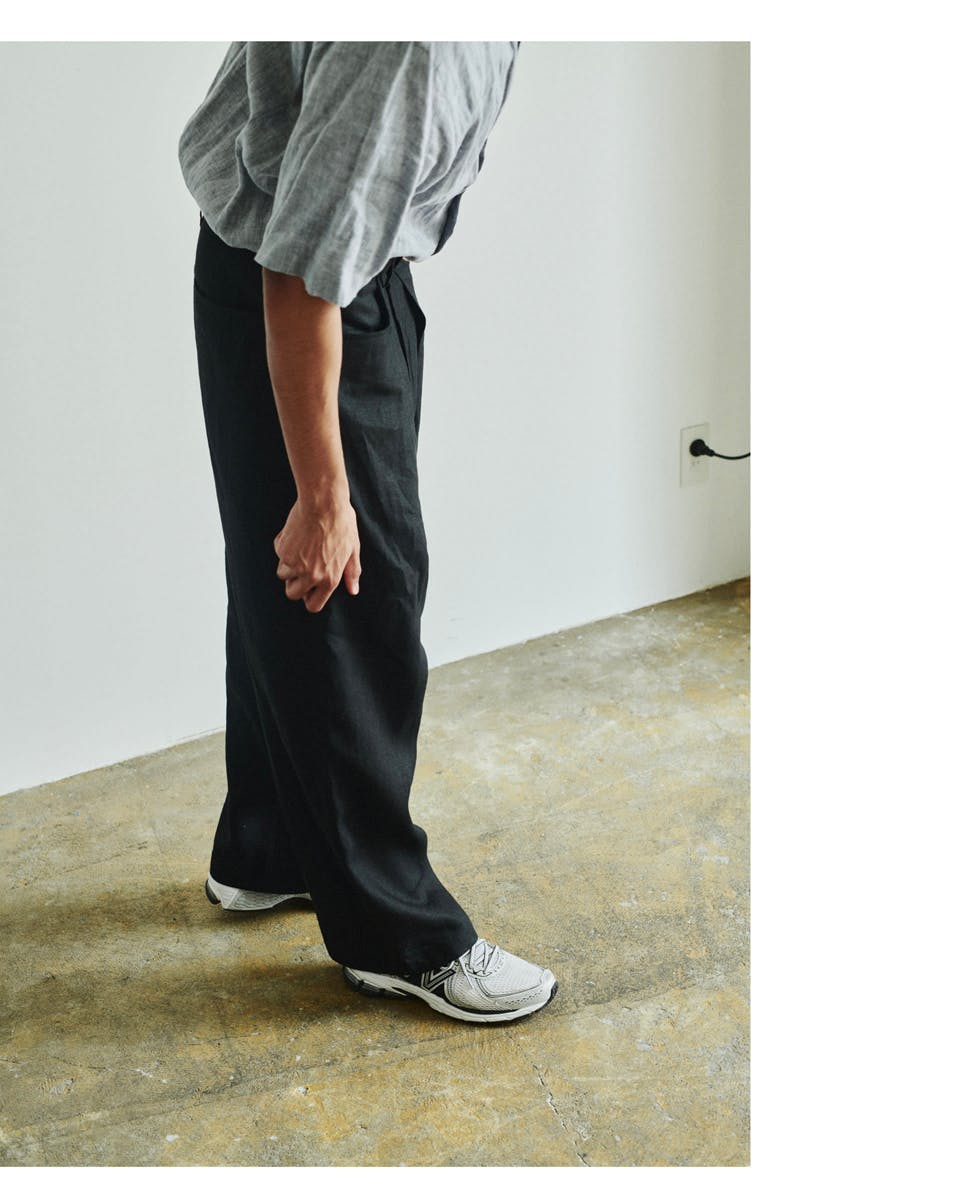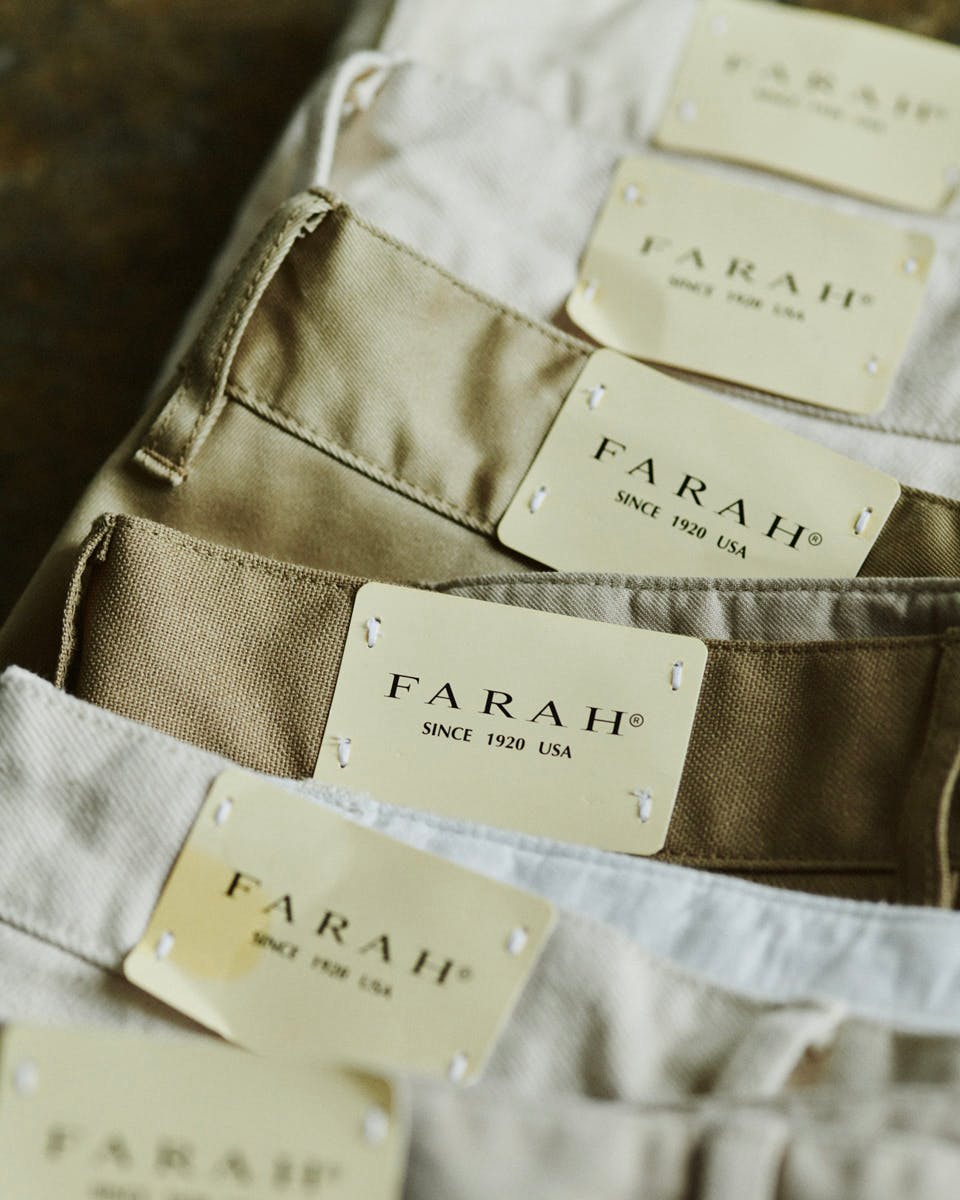 Brand: Farah Japan
Season: Spring/Summer 2022
Buy: NCNR, 1LDK, LOFTMAN, Figure, H-L, Fridge Setagaya, URBAN RESEARCH
Editor's Notes: You find a lot of things just by scrolling around on Instagram. A couple months ago, I saw a particularly cool image posted by tastemaking boutique 1LDK, showing a guy wearing perfectly loose paint-splattered jeans and a boxy T-shirt emblazoned with "FARAH."
I was intrigued — I adore a well-cut jean — assumed it was simply a one-off drop riffing on the OG Farah brand, which only exists as a British high-street brand nowadays.
Wrong!
Farah's history is pretty interesting: it was founded in 1920 by Mansour and Hana (Abihider) Farah in El Paso, Texas as a purveyor of affordable casual workwear.
It eventually expanded into denim jeans, military uniforms, and similar sundries. By the late '60s, Farah was El Paso's second largest employer and even went public.
However, poor treatment of its employees eventually triggered a worker's strike and boycott from the Amalgamated Clothing Workers of America. Farah's never recovered.
Now owned and operated by Perry Ellis International, Farah is basically just a high-street brand in the UK, as I mentioned earlier.
Inexplicably, Japanese management company Anthings has licensed the Farah brand name for use in Japan, relaunching the company with a louche, contemporary take on Farah's classic casual staples.
I can't say that the timing makes all that much sense but I can't really argue with the results.
Farah Japan's first effort involved British painter Marcus Aitken — perhaps that's due to the connection to the UK-centric Farah line — who splashed a selection of loose, tapered jeans with paint to create a series of one-off denim trousers.
This sets the tone for the rest of Farah Japan's pleated and flared pants, abetted by some graphic tees and totes.
There's a throughline to Farah Japan's American roots in the brand really only manufacturing pants, in that the OG company did create the first pairs of crease-free pants and developed exclusive fabrics to retain the shape of its slacks.
But, really, it's an oddball launch that doesn't seem particularly timely besides it launching over a hundred years after the first Farah was founded.
Like I said, though, I can't complain. It all looks great and is styled well — for those keen on proxying a pair from Japan, better move quick 'cuz pairs are already starting to sell out.