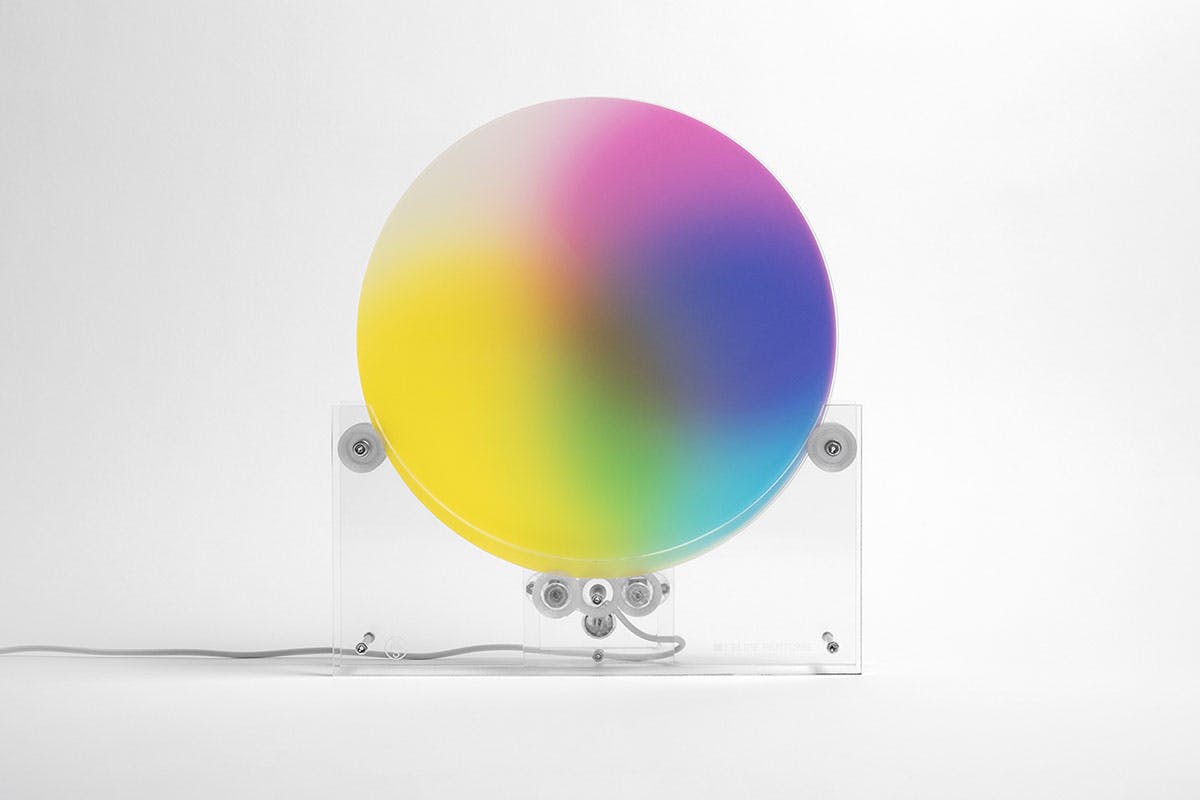 Prolific graffiti artist, Pantone (Pant1) has teamed up with Case Studyo to create a mind-bending kinetic sculpture.
As with much of his oeuvre, "SUBSTRAVTIVE VARIABILITY AUTO" is concerned with vibrations, with everything in constant movement, and what he describes as "a perpetual flow of active and reactive energy." At the center of his practice is the idea of "Liquid Modernity" and the notion that change is the only permanence, and uncertainty is the only certainty.
In exploring these ideas and engaging in the collaborative project, Pantone abandoned traditional techniques and materials in order to create a dynamic art object; a kinetic sculpture. As per Pantone's exploration of changeability and uncertainty, the work randomly explores the spectrum of color and as such, evokes an unpredictable response in the viewer.
The product is a piece composed of three acrylic discs which together create unexpected color formations. The edition is part of Pantone's "Subtractive Variability" series that work as a platform to demonstrate chromatic phenomena.