FLANNELS' 10,000-square-foot Oxford store in the small university city's Westgate mall sells Fendi leather caps for $650, stone gray nylon overshirts by Prada for $900, and Balmain distressed biker jeans for $1,500. The store is the British multi-brand luxury retailer's newest and 43rd location, but it isn't being browsed by your typical middle-aged luxury consumer.
While FLANNELS caters to that shopper, too, today it's predominantly teenagers in Eastpak backpacks roaming the racks, purchasing OFF-WHITE utility belts, Heron Preston long-sleeve tees, and Gucci Rhyton sneakers after a long day at school. Despite the high price points and the fact it's a Thursday afternoon, the store is full.
"This is just an average day here," says one shop employee. "We get kids as young as 13 in here."
FLANNELS head of brand Carl Tallents gives us a tour. "Gen Z wants this and they're different than the generations that came before," he says. Wearing a double-breasted beige blazer, jeans, rose-tinted shades, a baker boy cap, and Prada penny loafers, Tallents, who joined FLANNELS two years ago, might dress differently than the streetwear-savvy youth FLANNELS caters to, but he understands the demographic's buying behavior in a way few of his peers can match.
"Social currency is huge now, and for the next generation, it's the easiest way to show how well you're doing," he says, explaining why teenagers will drop hundreds of dollars from their savings (or their parents) on luxury products. "Everyone wants to be liked, and with so much social wealth going on, there's a need for these products. It's a whole different world now."
With revenue of £155 million (approximately $204 million) in 2018, FLANNELS is the biggest luxury retailer you've never heard of. For comparison, MATCHESFASHION reported £293 million ($393 million) in the year ending January 31, 2018, END. Clothing projected $180 million at the end of 2018, and SSENSE says it's on track to hit $800 million in sales in 2020.
It's an impressive feat given FLANNELS is primarily a brick-and-mortar retailer in UK cities, whereas the digital-first approach of its competitors gives them a global presence. Online sales on FLANNELS' website, which was launched in 2007 and overhauled three years later, account for just 25 percent of its business, with the remaining three quarters of sales occurring at physical stores.
Brands are drawn by the retailer's ability to attract herds of young shoppers wherever a store opens. "In terms of doors, we're probably the biggest partner for most of these brands," says Tallents, who notes Gucci, Balenciaga, and OFF-WHITE as FLANNELS' bestselling brands. "Monetary-wise, we're probably the biggest buyer of some of these brands, too."
Despite the online market for luxury goods having tripled in size over the last five years to $27 billion in 2018, according to global consultancy Bain & Company, Tallents says the current divide between online and in-store will "remain the same, yet both will grow at FLANNELS."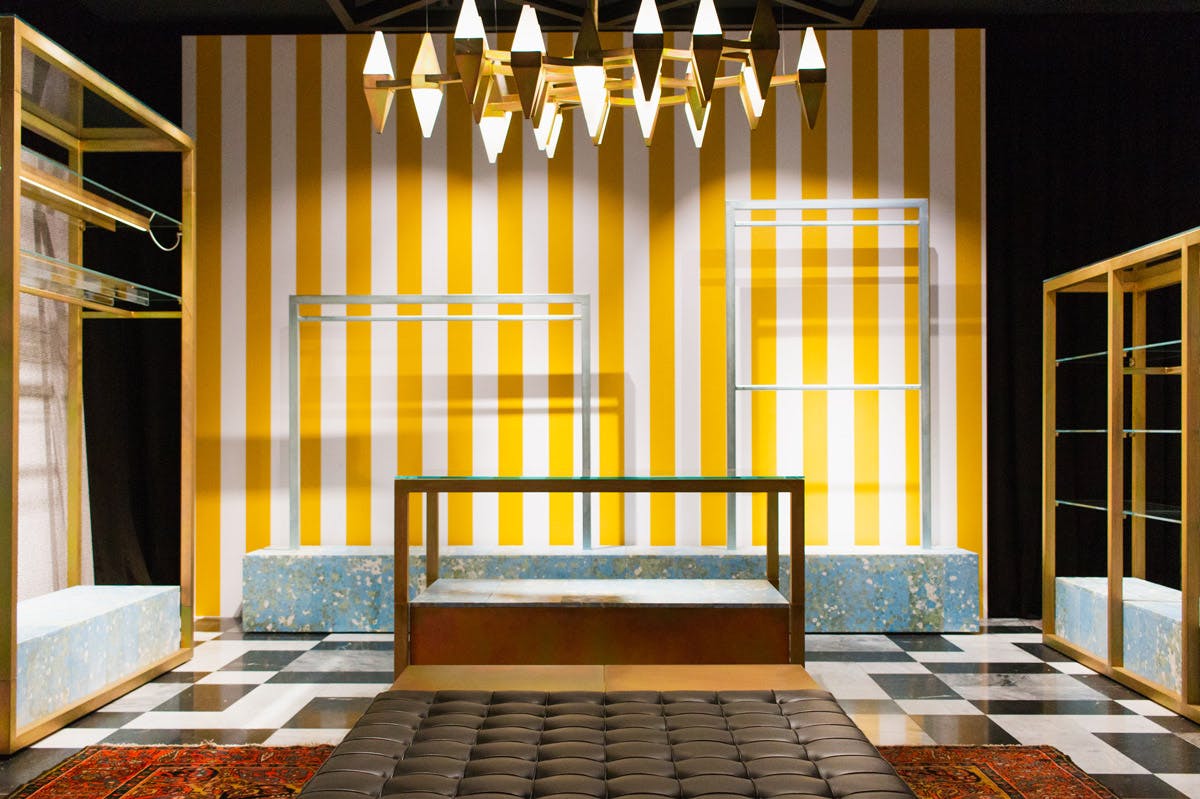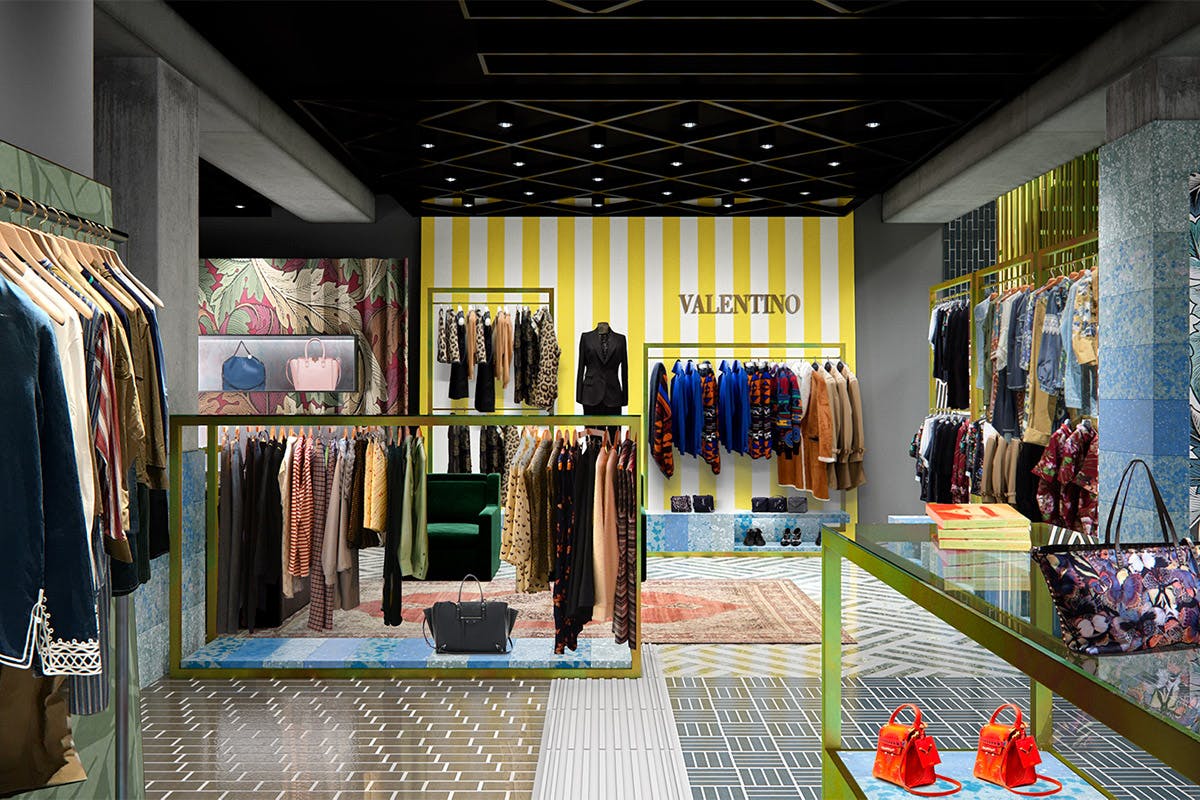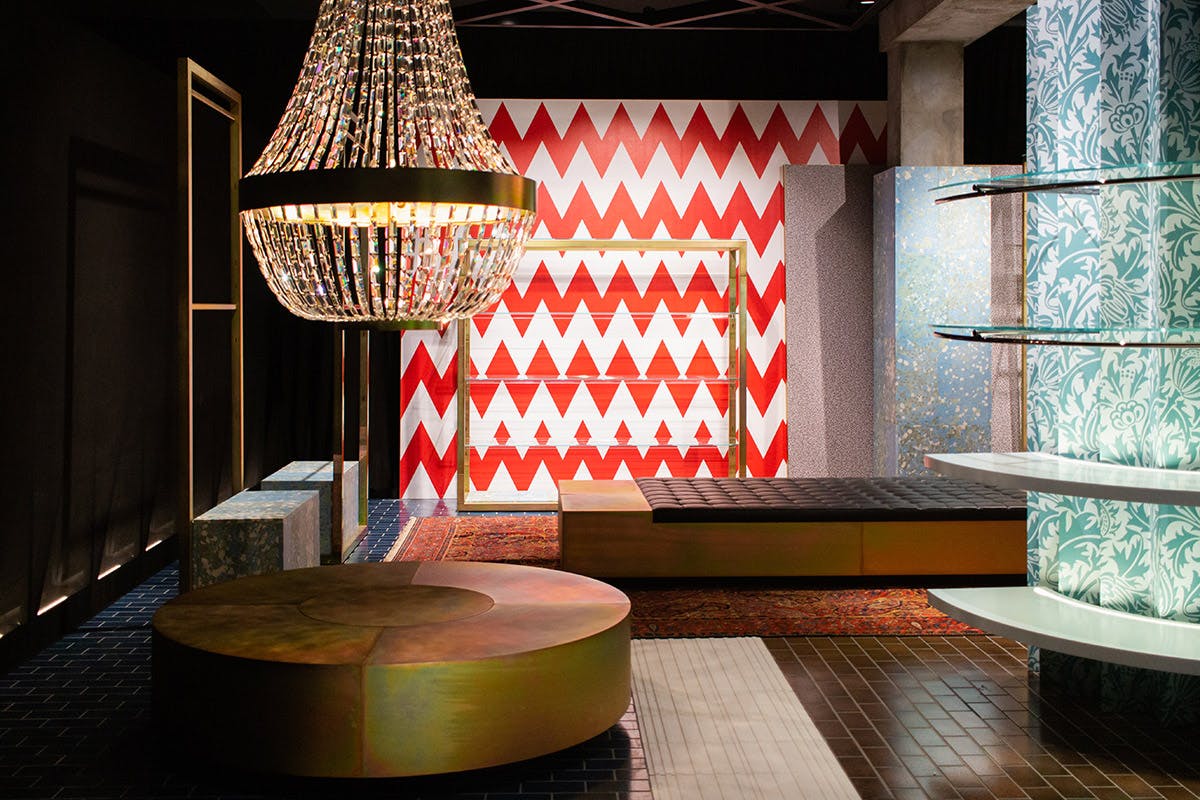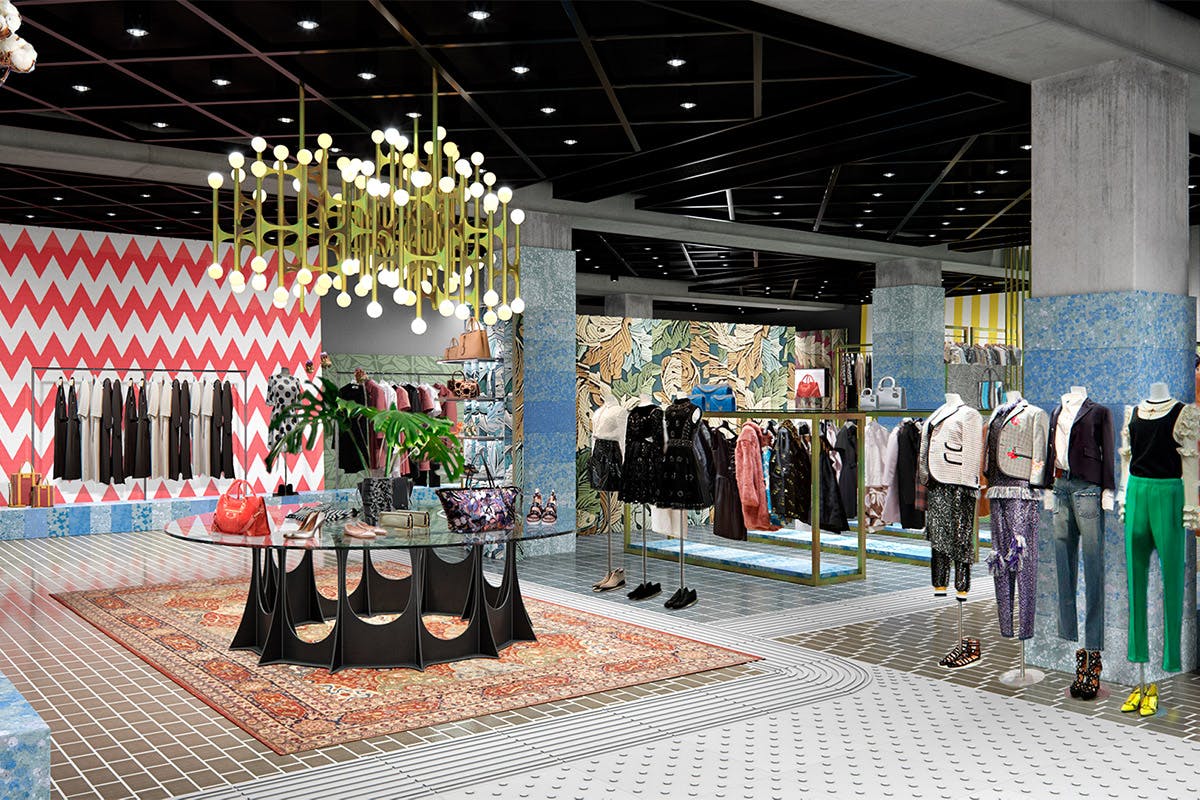 Tallents and Mike Murray, head of elevation at FLANNELS parent company Sports Direct, are betting big on an aggressive brick-and-mortar expansion in the belief that Gen Z wants its shopping experiential and convenient. For shoppers in UK cities outside London, FLANNELS gives them direct access to brands often only accessible online.
"Online might even go down to 20 percent for us," says Tallents. "It's actually quite hard to buy from us online. We're quite expensive with postal delivery etc." It's a questionable strategy but one Tallents believes makes sense for FLANNELS' target customer. "Long gone are the days of living in Ipswich and having to go to London for fashion."
Robert Burke, founder and CEO of retail and fashion consultancy Robert Burke Associates, backs FLANNELS' strategy. "There's a lot of validity in having stores in secondary markets," he says. "For many people, that's their only real source of luxury goods and [FLANNELS] has built a strong business that way."
For Tallents, it's about touching the garments, trying on items, and experiencing the store in its entirety from the moment the doors open. For instance, window displays carry giant screens, created by W1curates, exhibiting custom works by different artists like Ben Levy, Endless, Tom Blackford and Bradley Hart. "From the outside, you can't look in, making it like the nightclub you want to enter but can't get into," Tallents says of the giant Pandora's box-like facade.
Convenience and accessibility isn't only down to the presence of boutiques around the UK, but also accessibility in the sense of FLANNELS' commercial buy. Gucci Rhyton sneakers and Valentino rock-stud-everything are some of the first things you see upon entering a FLANNELS. "It helps us educate the consumer," says Tallents.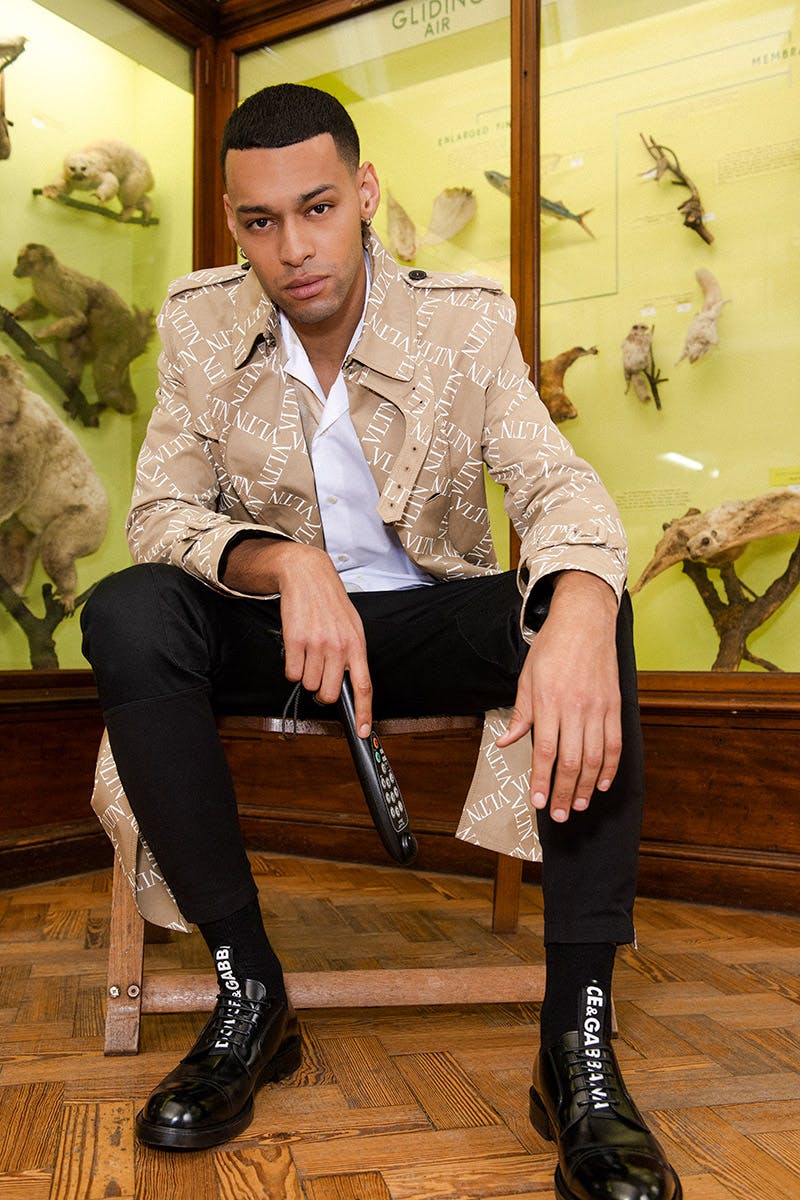 This embrace of commerciality, rather than hiding behind a wall of showpieces and complicated fashion, is the biggest difference between FLANNELS and other multi-brand fashion retail businesses. It might not stock the most groundbreaking buy, but FLANNELS stores are full of the type of high-brand-recognition luxury that is driving the global luxury industry among Gen Z and millennials, groups who are set to account for 45 percent of the luxury market by 2025.
With that in mind, FLANNELS is now embarking on its biggest expansion yet, opening an additional 16 stores over the next year, bringing its total to 100 boutiques in the next three years. FLANNELS parent Sports Direct is majority owned by controversial billionaire Mike Ashley, who also owns UK department store chain House of Fraser, lingerie brand Agent Provocateur, and football club Newcastle United. Ashley has both the wealth and experience — the Sports Direct retail chain is ubiquitous in UK towns — to grow FLANNELS at a rapid clip. It's also said the company's presence in non-prime locations has worked to its advantage when it comes to rents.
Next on the agenda is FLANNELS' London flagship, located on Oxford Street, Europe's busiest shopping street. Opening in June, the 18,000-square-foot space will span four stories, including a gallery space where the company is looking to do events to foster a sense of community around the store.
"I want to drive as much theater into the store [as possible], whether through a million-dollar watch or an exclusive capsule," Tallents says.
"If they were to open in London first, before opening these other stores throughout the UK, they wouldn't get brands like Gucci and Balmain," says Burke. "But because they built this business where these brands weren't distributed, they're now able to bring them to London."
International expansion, starting with stores in the US and Italy, is set to follow. Burke says FLANNELS has big potential in countries where consumers have disposable income but limited access to luxury goods beyond traditional means. "The competition is fierce in established cities," he says. "[But] FLANNELS has a unique point of view and it's incredibly focused on who they're going after."