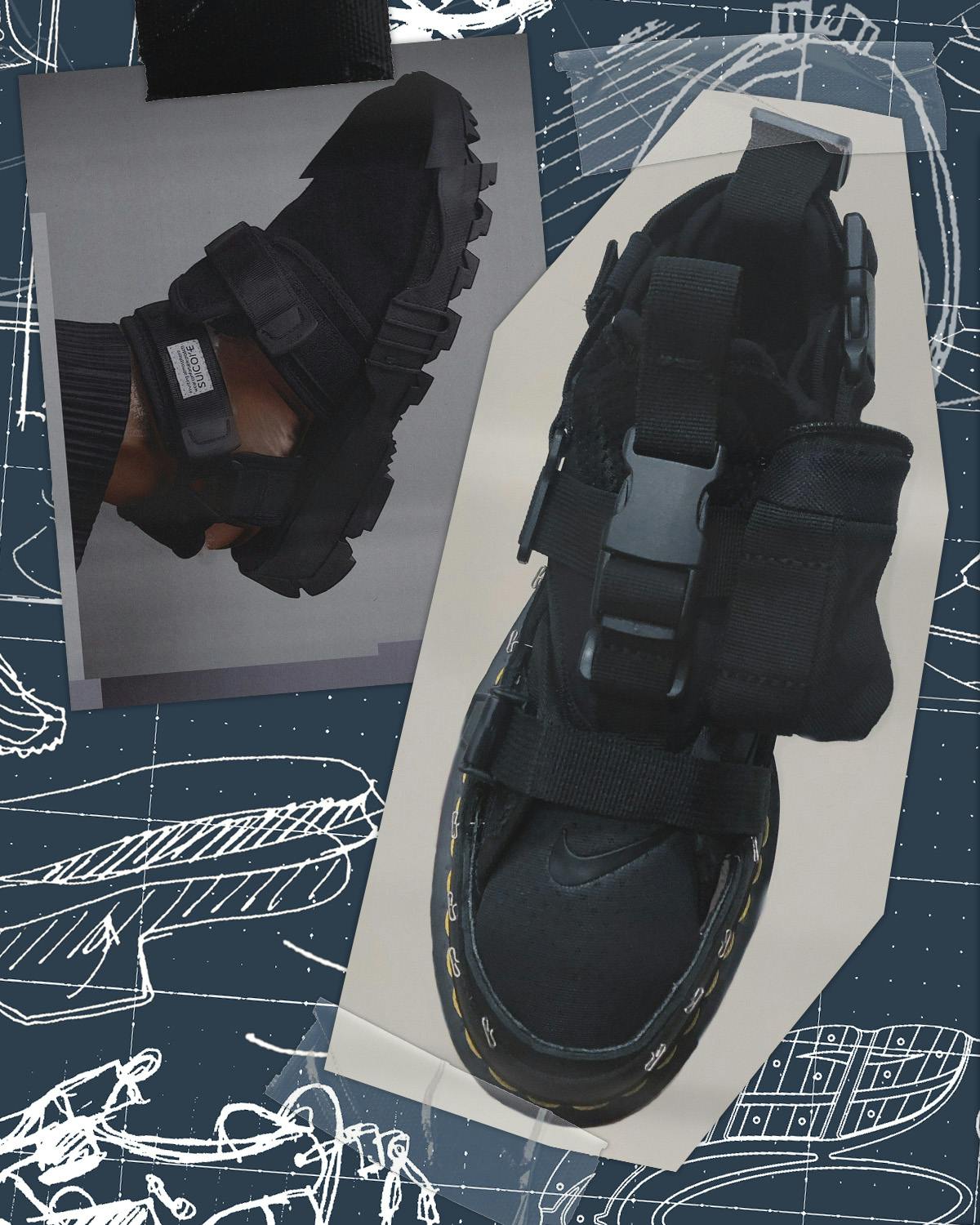 In an industry addicted to retro, Highsnobiety presents The New Vanguard of Footwear, a dedicated hub that celebrates the pioneers from around the globe who are changing the face of what today represents a multi-billion dollar industry. For this debut iteration we spotlight nine designers (most of whom were born after the Air Jordan) working across sportswear, streetwear, luxury and everything in between. They represent youth culture today, and show us early glimpses of where it's going next.
Currently a footwear designer for Nike's collaborations team, Asha Harper truly embodies what it means to be a global citizen. Hailing from London, she has worked for companies that have allowed her to travel the world, visiting such locales as Tokyo, Los Angeles, Northampton, Nuremberg, and Portland.
This international experience, and her general outlook on life and work, have already made Harper a prolific sneaker designer. Having worked for the likes of Dr. Martens and PUMA before ending up at Nike's Beaverton, Oregon headquarters, she boasts a wealth of experience but doesn't want to be put into a box — or put anyone else into a box for that matter.
"There's no wrong or right way, there's just your way," she tells me as she explains how she got to where she is now. "I studied footwear design at De Montfort University in Leicester before I managed to land a job with Dr. Marten's, working in their Made in England factory, getting a very hands-on experience, and later joining their design team." What followed were jobs working as a color and materials designer at PUMA's German Herzogenaurach headquarters and helping out with Rhianna's revolutionary Fenty PUMA collab, before Harper was headhunted for a position at the holy grail of sneaker design: Nike WHQ.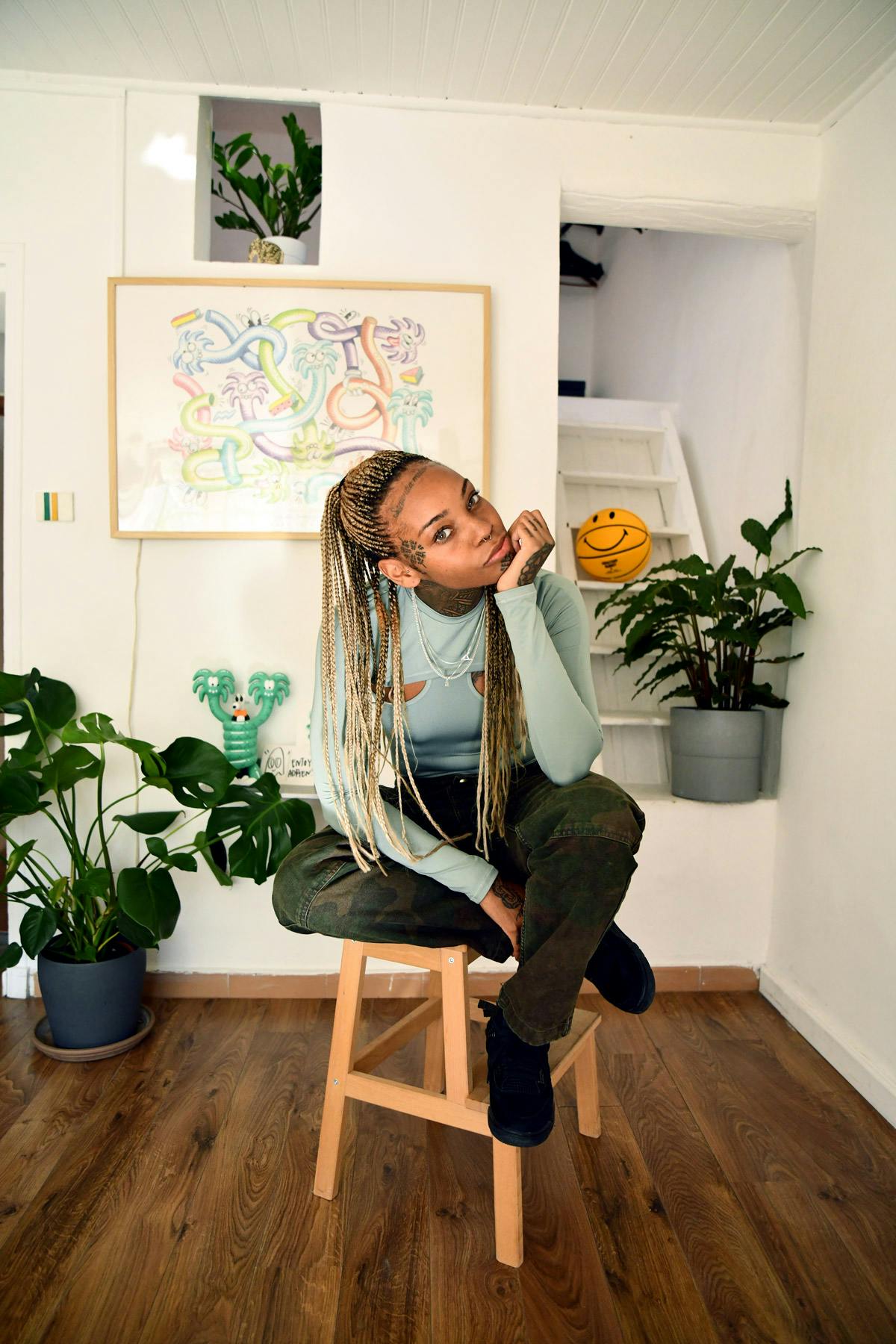 Harper's varied CV is not uncommon for a footwear designer and, in fact, has laid the groundwork for her approach to sneaker design. "For me, it's really important to combine the two — design and technical — one can't exist without the other," Harper says about combining her experience working in Dr. Marten's factory with the more abstract and design-focused roles she held later on in her career.
"My approach to design has always been about freedom, and what it is I want to do with that freedom. A lot of the time it will start off as a narrative or a story. For me it has always been about letting go and reconnecting with people, culture, current climates of the world, and how we go about educating our consumer by taking them through a process where they too have the choice to open up to new ways of thinking."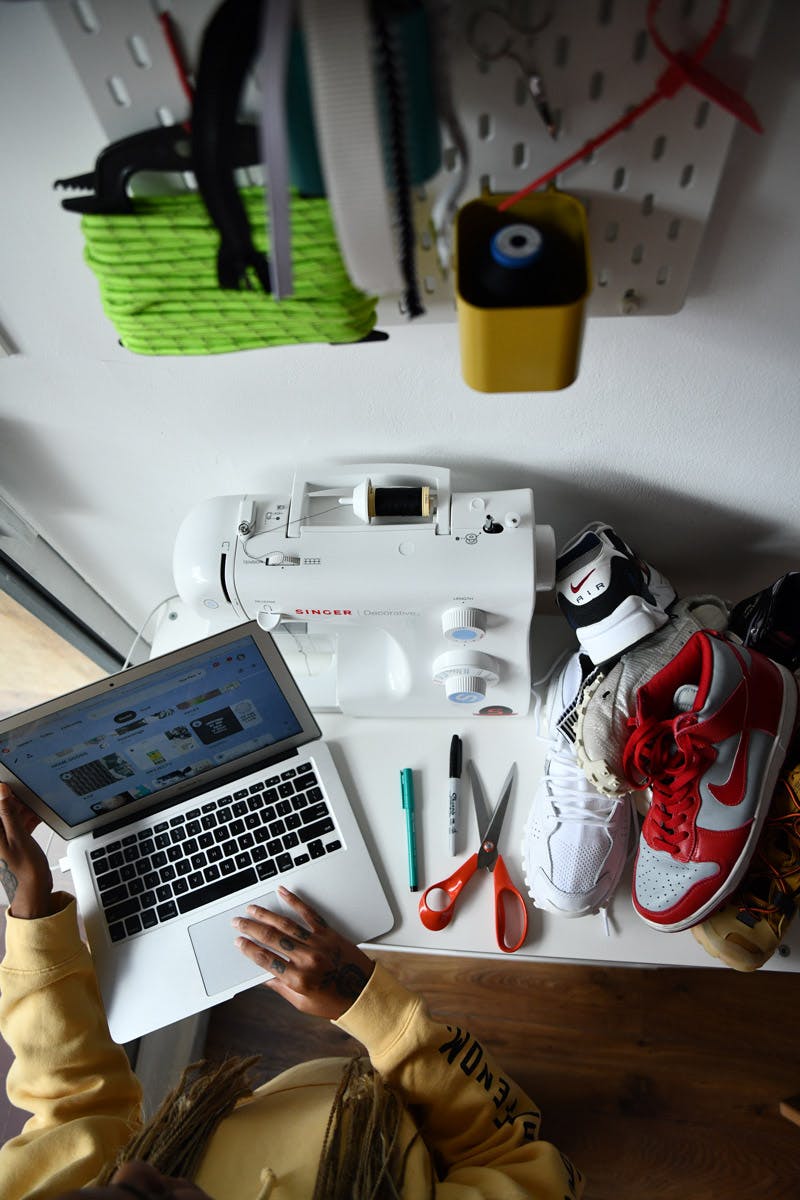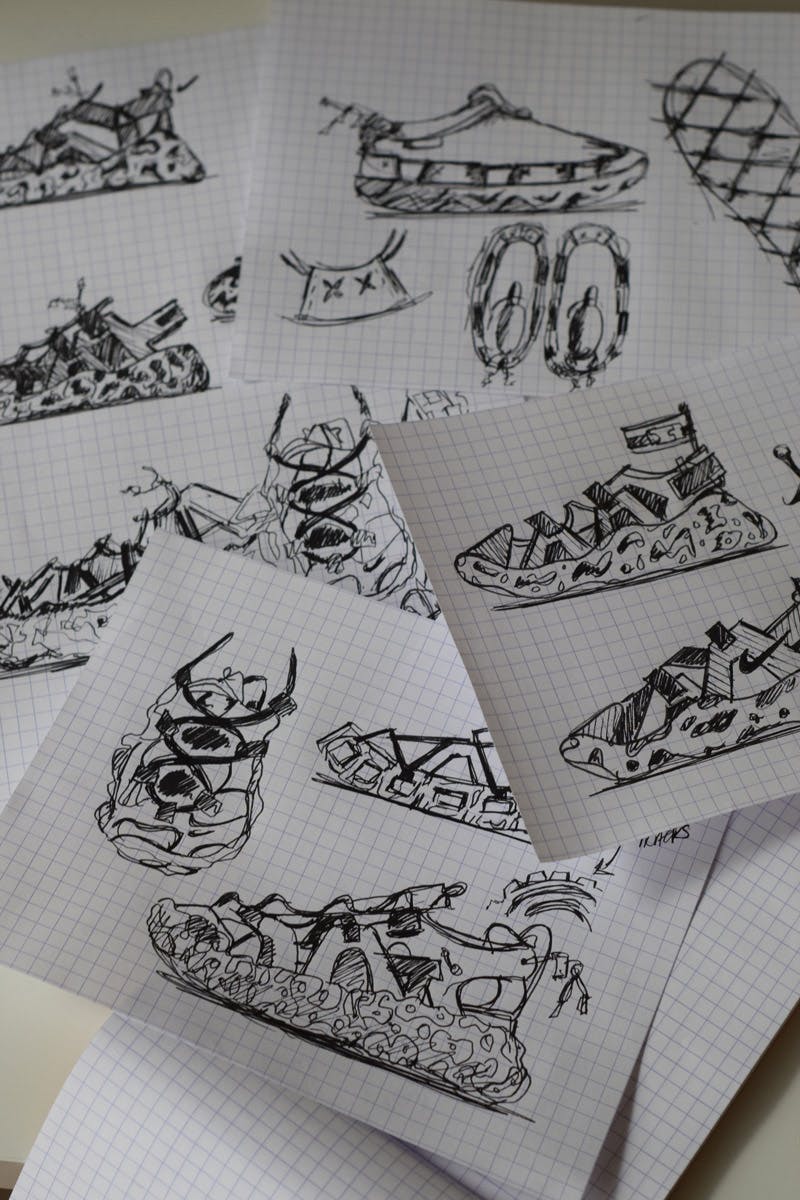 To Harper, footwear design is more than just the final product, it's as much about the story, the people involved in the creative process, and the people that ultimately wear the shoe, as it is about what ends up on retailers' shelves. Sneaker design can be a powerful weapon and an agent of change, too. "Design should be more about breaking the divide rather than upholding it, and establishing that we also play a part in maintaining a relationship with the earth and its people on an energy level," says Harper. "It should help empower the voices that cannot be heard whilst we continue to hold ourselves accountable for tidying up the environments we choose to play in."
Rewinding things a bit, I'm intrigued to hear how Harper's love for footwear started. Most sneakerheads will have a story about their first pair, and Harper's portfolio makes me think hers will be a good one. She doesn't disappoint.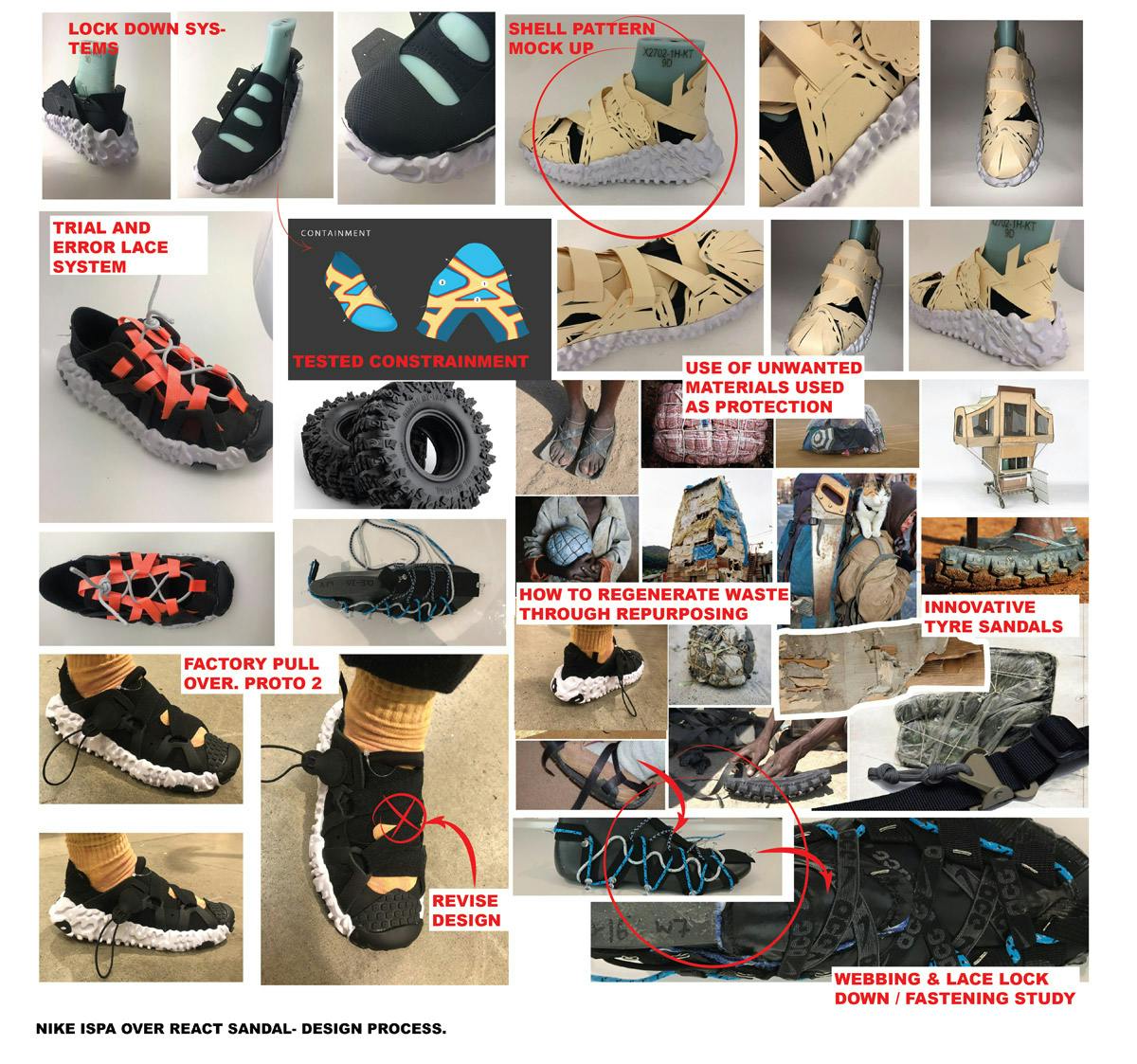 "Definitely the Nike TN, because I used to really look up to my sister when I was younger. At the time, I was going to primary school, she was in secondary school and she had some of the coolest friends," she beams. "Back in the '90s [in the UK], you were only allowed to wear trainers on your breaks. I remember the guys would change out of their Rockports or their Clarks Originals and put them in their school bags to then pull their latest Nike's out."
How great would it be, I wonder to myself, to let prolific sneaker designers such as Asha Harper do work on their favorite silhouettes? But I digress.
Whether it's ISPA's latest futuristic sneaker, working on sacai x Nike, or upcycling worn shoes through stunning customization, Harper's work is influencing the direction of the future of footwear. Her work within ISPA is of particular note, as the division has established itself as Nike's most experimental arm, pushing countless boundaries including an investigation into how the industry can minimize its environmental impact.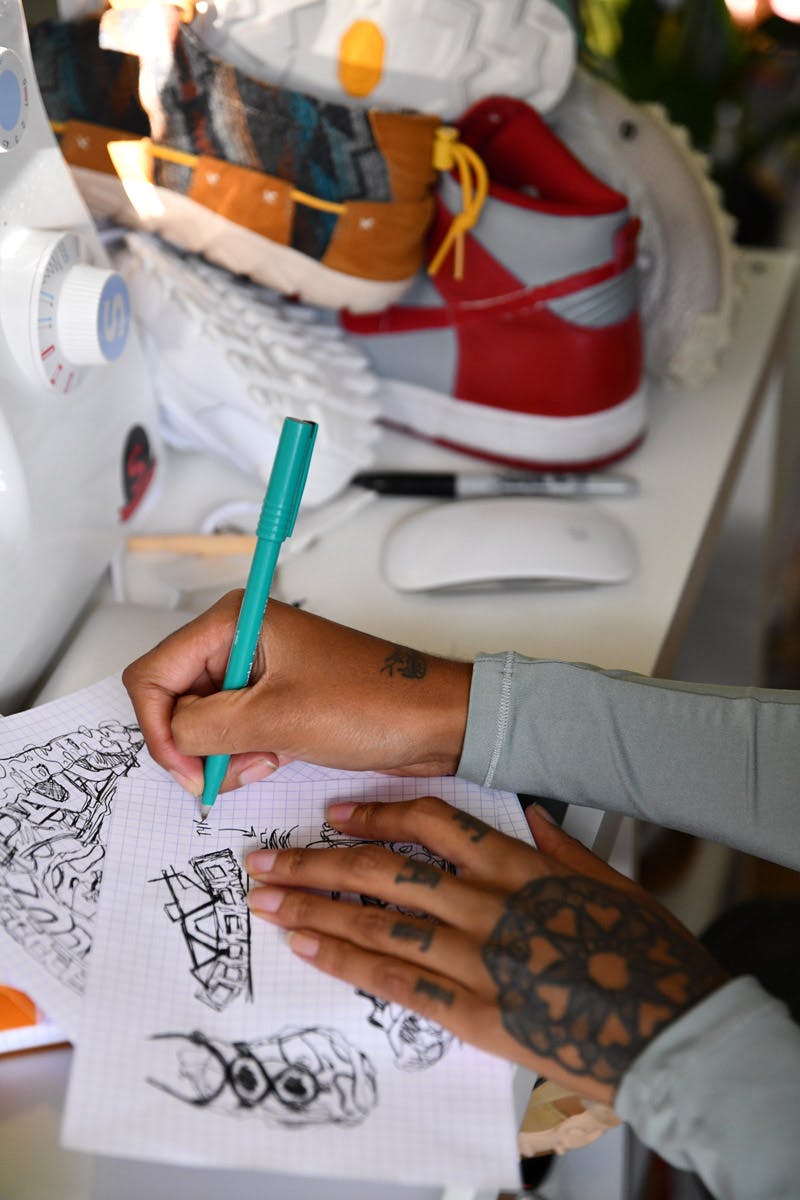 "My favorite shoe I've designed to date has to be the ISPA OverReact Sandal," says Harper. "The notion of improvise, scavenge, protect, and adapt speaks to a world we are slowly uncovering as a team. We're getting stronger at connecting to the core roots of repurposing and rewiring the design world as we know it, see it, and feel it."
Harper is incredibly enthusiastic about her craft. Our interview runs several minutes over the allotted time, not because Harper has so much to share, but because she so willingly shares it. Her level of belief in what she's doing and where she wants to take her work is contagious. For a second I regret my career choice, thinking, "I want to be just like Asha."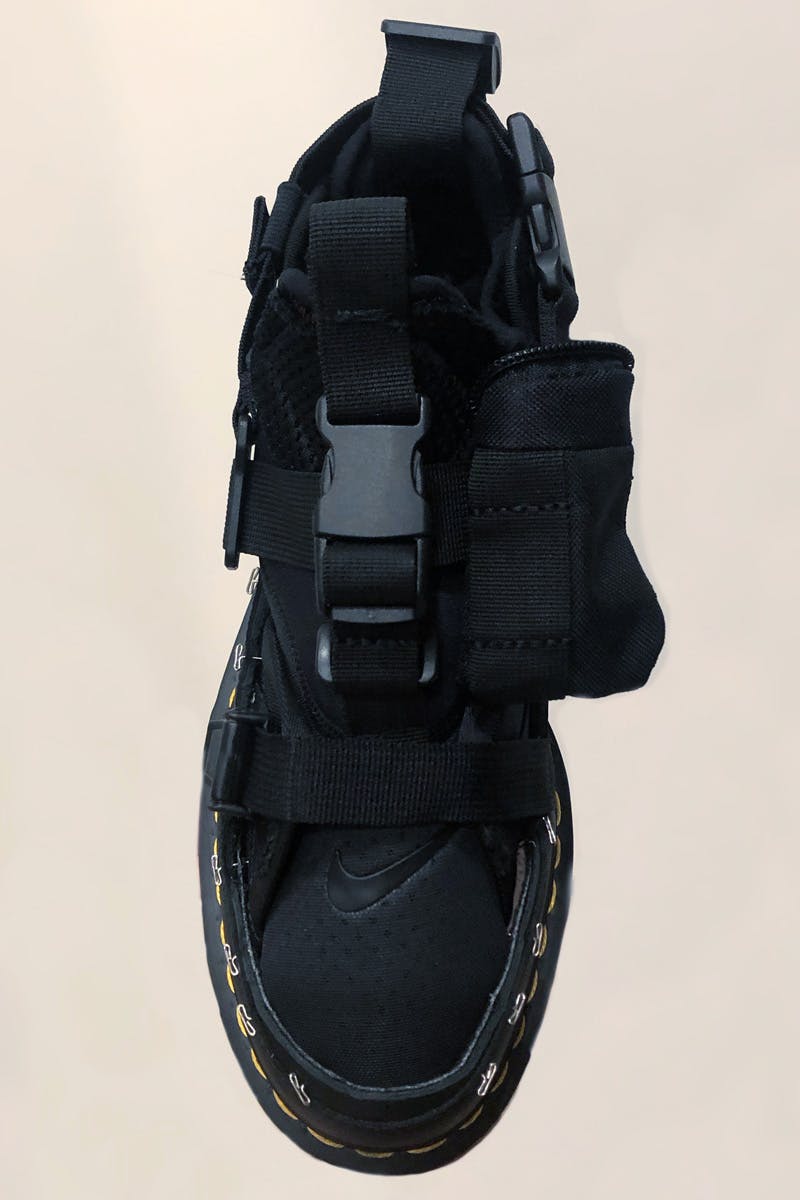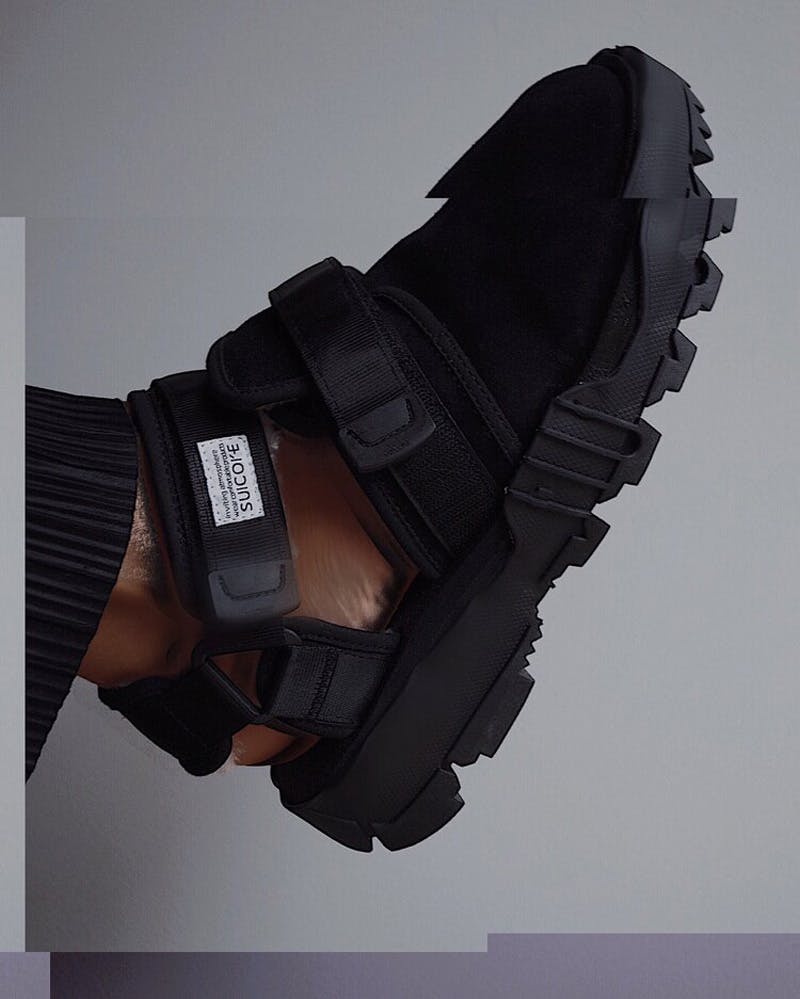 Harper continues by telling me about her ideal future of sneaker design. Instead of sticking to talking about aesthetics, Harper outlines an entire ecosystem. "The future of sneaker design is a curriculum linking design to real life, in the most authentic way possible. It would harvest systems where design would benefit communities no matter your background," she explains. "Sneakers will be the byproduct and the agenda would shift from profit to non-bias inclusivity for all. Design will set the stage for building transparency within industry, teaching people about how the world really works, while being honest about what we truly need to work on."
What about sustainability, you might ask? Well, Harper's got that covered too. "The future of sneaker design must be a sustainable one, that gives people the tools to be whoever they need to be. It must allow people to regenerate, repair, up-cycle, and rewire through the lens of sports," she finishes.