In an industry addicted to retro, Highsnobiety presents The New Vanguard of Footwear, a dedicated hub that celebrates the pioneers from around the globe who are changing the face of what today represents a multi-billion dollar industry. For this debut iteration we celebrate nine designers (most of whom were born after the Air Jordan) working across sportswear, streetwear, luxury and everything in between. They represent youth culture today, and show us early glimpses of where it's going next.
Evan Belforti is part of a younger generation of creatives who are making Reebok certifiably cool again. Reebok, home of the Classic and iconic sneakers such as the Steven Smith-designed InstaPump Fury, is sometimes unfairly overlooked in favor of its more hyped competitors. Belforti, as the footwear designer for the brand's fashion collaborations team, is looking to change that.
Belforti has a hand in most of the collaborations you see on the runway, working with the likes of Kerby Jean-Raymond, Ximon Lee, Maison Margiela, and Kanghyuk. In addition to all of Reebok's fashion collaborations, Belforti has also designed Jean-Raymond's first-ever, in-house sneaker. Jean-Raymond and Belforti have known each other for quite some time, and the Pyer Moss-founder personally requested that Belforti work on his Reebok collaboration, even though that partnership was officially classified as a streetwear collaboration.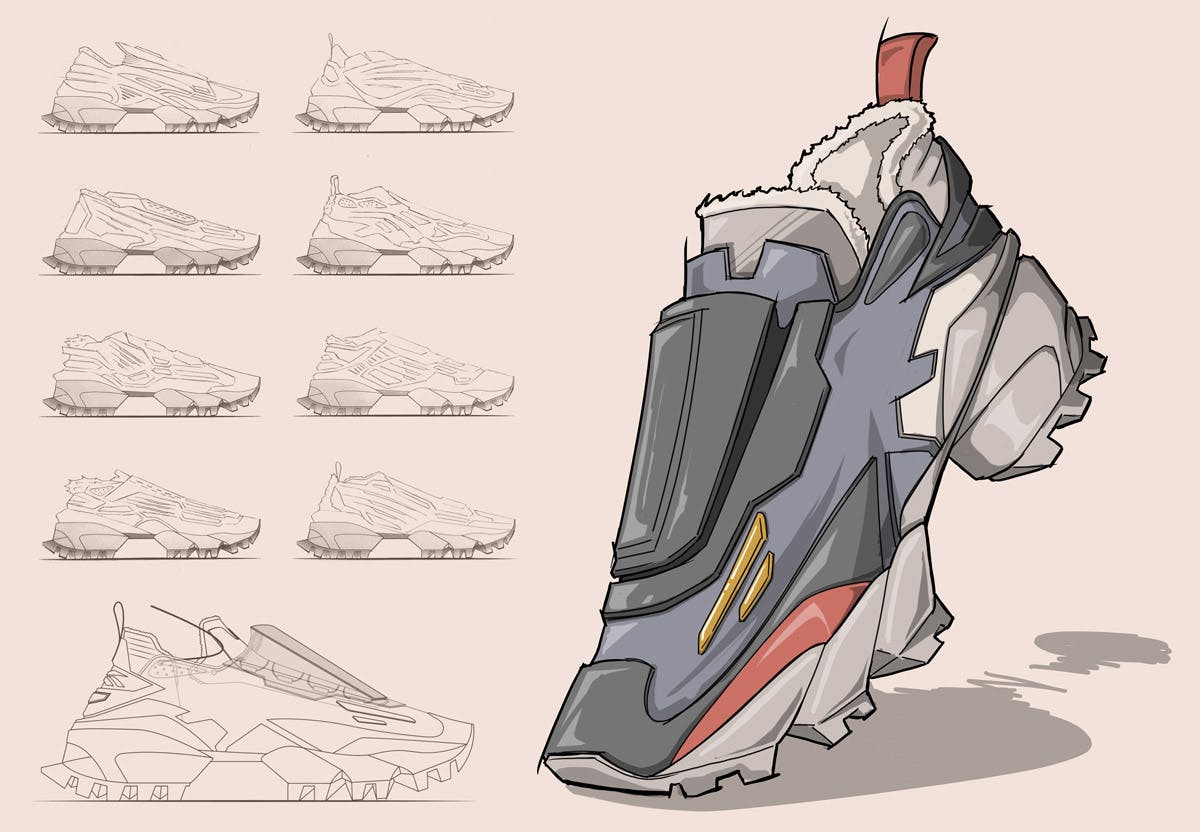 If that co-sign doesn't say enough about Belforti's design pedigree, his portfolio of work most definitely does. However, Belforti's way to the top wasn't always easy. Lke most people in this industry, he initially had a hard time getting his foot in the door, but Belforti's persistence has paid off big time. "Right after I graduated, I was working as a welder and a machinist and just saving up money and working on my portfolio," he says of his unorthodox start in the industry. "I was applying to footwear design roles but not getting past the first interview until I landed a temp position on Reebok's materials team."
Since then, Belforti has risen through the ranks. In addition to his own hard work and talent, the designer recognizes that several mentors have helped him get to where he is today. "My first week I found a footwear designer — Jay Jang — and I asked him to mentor me. I was coming in early, I was leaving late [to work on side projects for Jay]," says Belforti. "After the temp job, I was brought on as a footwear designer apprentice and eventually asked to fill in on the fashion team by Anastasia Franquillo. She gave me a shot and liked my work."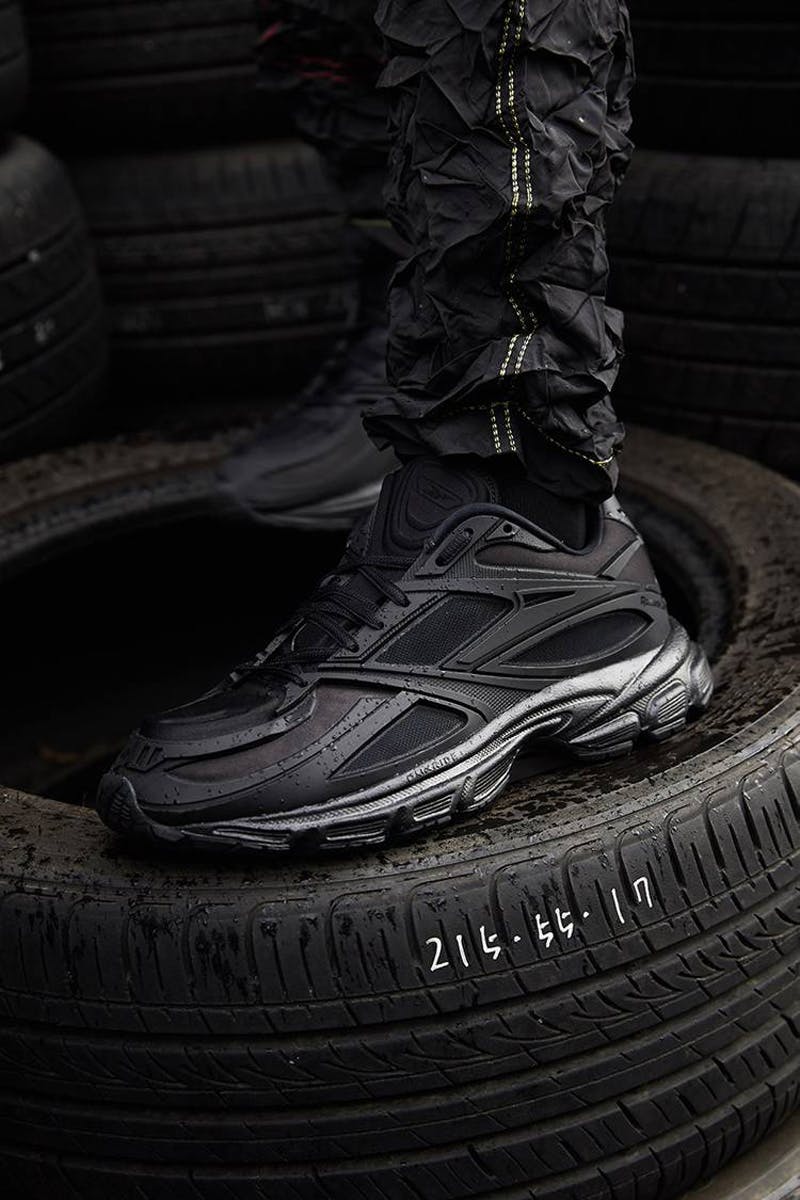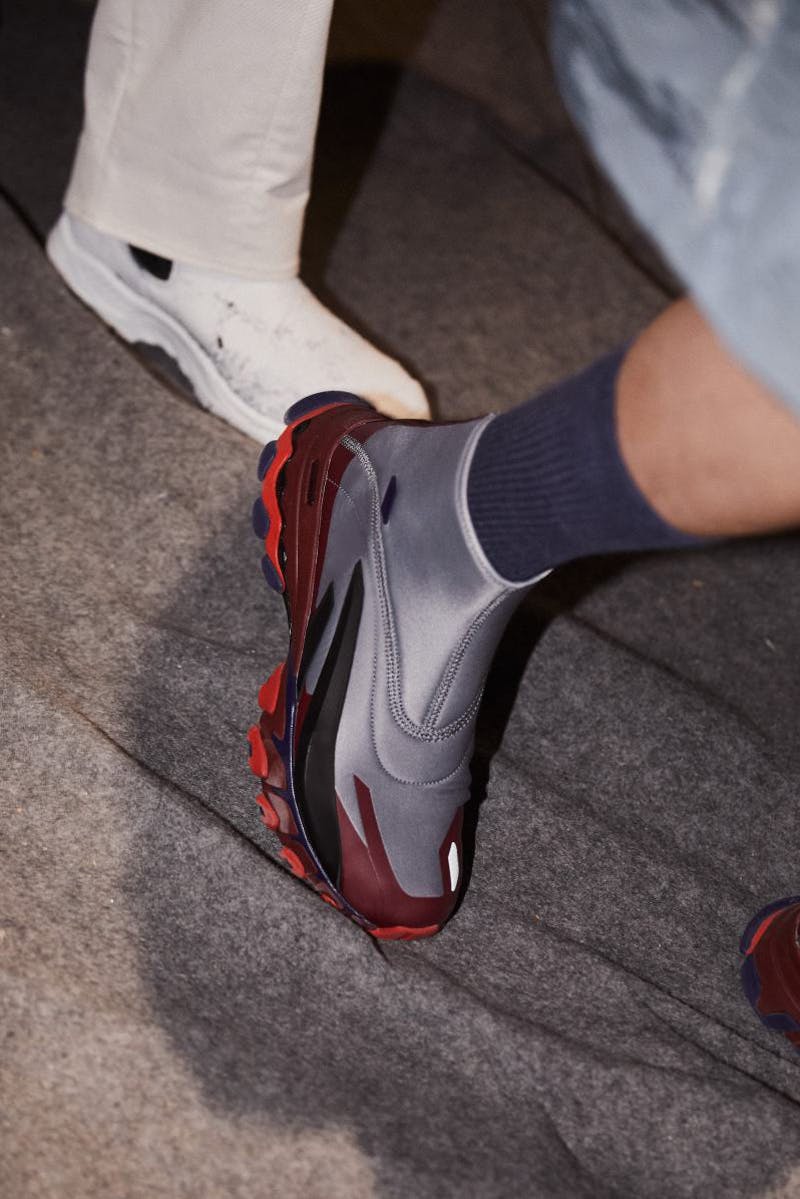 A lot of the shoes Belforti has worked on as part of the fashion collaborations team can be described as bulky. Pyer Moss' InstaPump Fury Trail and Kanghyuk's Premier Road Modern, while totally different shoes are relative units compared to other Reebok sneakers such as the Classic or the Zig Kinetica. This is no accident. "As a kid I found myself gravitating towards big chunky skate shoes. Firstly, I grew into my feet before my height, so I had to, but I think a lot of the inspiration came from the anime I was watching at the time," explains Belforti. "I always thought the way they portrayed characters with big feet was interesting, so I was drawing characters with these huge sneakers. I think that level of exaggeration has come into play over the past decade, you see it with Margiela and Raf Simons."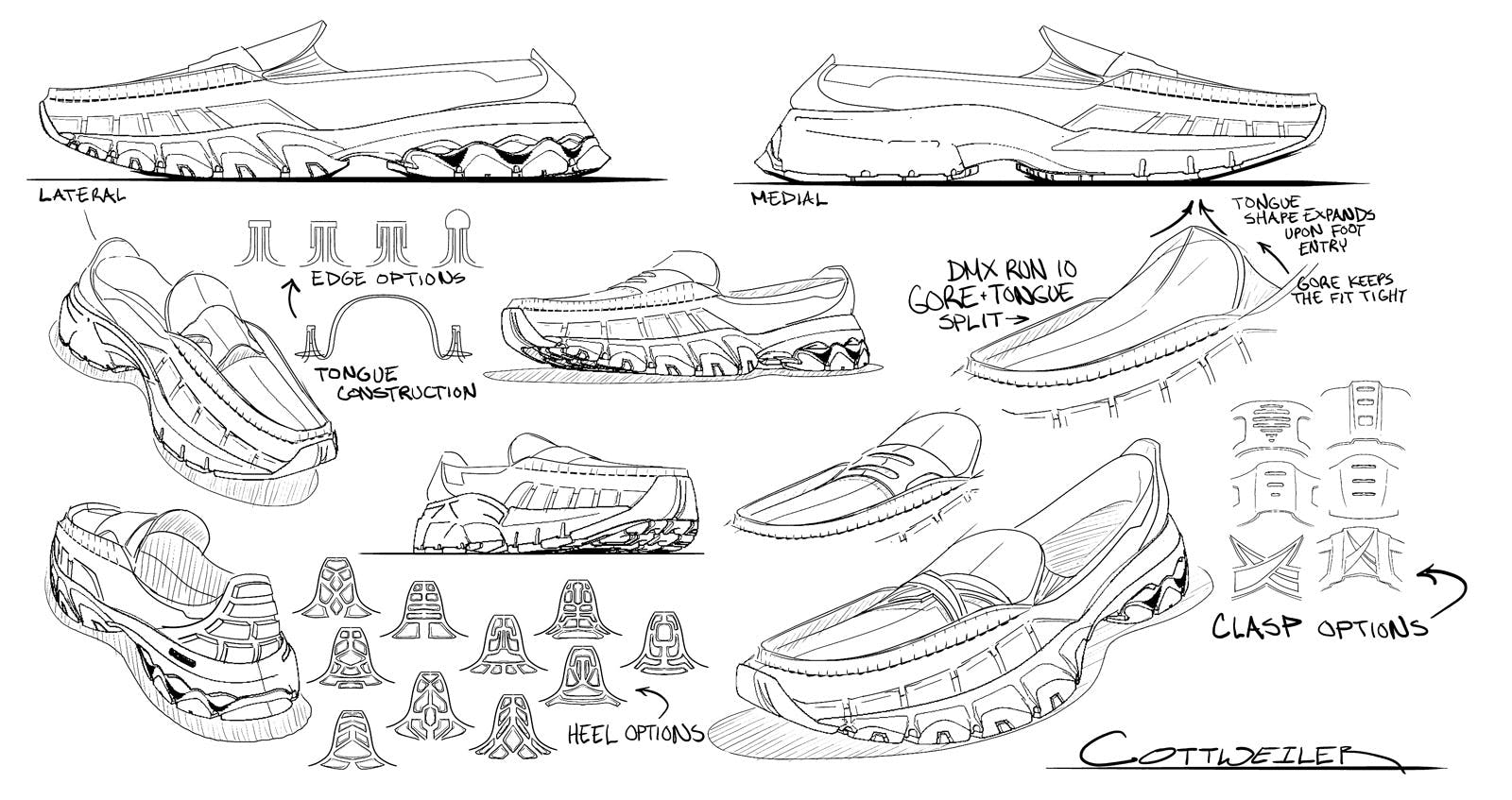 Belforti's love for anime hasn't just had an influence on the way his sneakers look, but also on his approach to designing them. "I always try to accentuate narrative and focus on a story that takes concepts pulled from obscure and fantastical references and connects them to reality," he says, mentioning that he feels sometimes the storytelling can get lost. "People can feel authenticity, and storytelling is always more interactive than a physical object, whether they know the story or not, they can feel it."
In addition to anime, film and video games also play an inspirational role in Belforti's design process. Games like Chrono Trigger or Final Fantasy and films such as Blade Runner are often used by Belforti to inform his color palette, shape, and aesthetic. The Premier Road Modern, which looks like it would have been at home in any of those movies or games, is Belforti's favorite design so far. "It was a cool opportunity to take an era of footwear that was designed by these really nerdy designers that were working with tech," says Belforti. "And create an evolution of something that I've always pulled a lot of inspiration from."
Being a part of the fashion collaborations team means that Belforti works with a number of external designers and creatives. This gives him insight into other brands on a daily basis, and means he's well aware of what's going on outside of Reebok's own ecosystem. "I'm a big fan of any aesthetic that's come through years of functional evolution, a lot of the Brooks, ASICS, and Solomon running shoes that have come out recently," he raves. But his personal favorites are fashion sneakers (surprise, surprise) from a few years back. "I really love all the work that Raf Simons did in the early '00s. The Ozweego Trail Response 2s; I just love that shoe. I think a lot of the stuff Yohji Yamamoto did in the same time period was really great, such as the Qasas."
Raf Simons' Ozweego and, to a lesser extent, Yohji Yamamoto's Qasas are both designs that have withstood the test of time and are true to their own aesthetic. Those are two things Belforti believes to be paramount in sneaker design going forward. "Due to the over-saturation of products, more and more people are going to demand authenticity. I think people are starting to realize that there is an overlap between fun and interesting products that are worth what they're price," Belforti says. "Nothing is more sustainable than a product that lasts forever."
Belforti is one of the most talented up-and-coming designers in the industry, and it wouldn't be surprising to see some of his designs last forever, too.