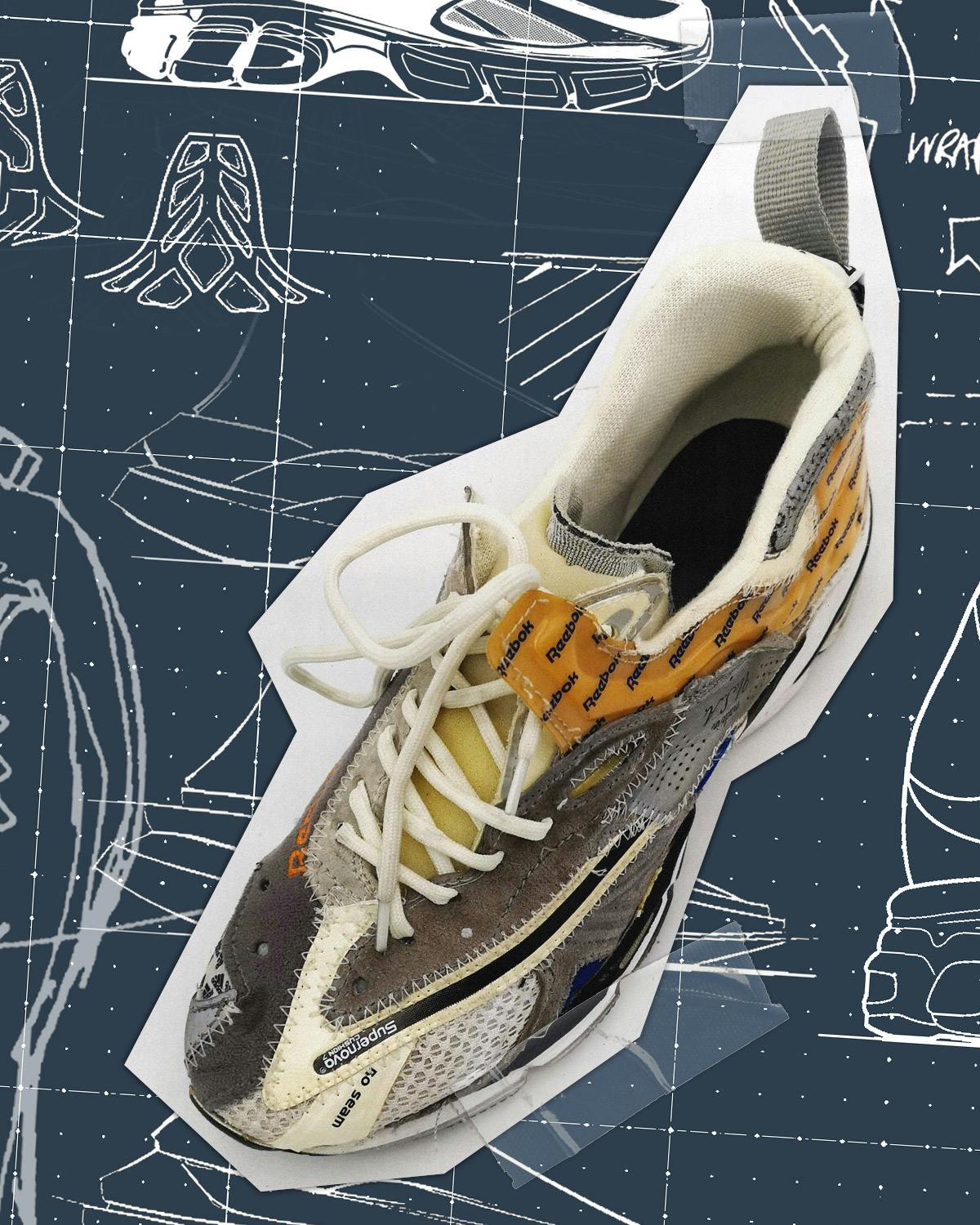 In an industry addicted to retro, Highsnobiety presents The New Vanguard of Footwear, a dedicated hub that celebrates the pioneers from around the globe who are changing the face of what today represents a multi-billion dollar industry. For this debut iteration we spotlight nine designers (most of whom were born after the Air Jordan) working across sportswear, streetwear, luxury and everything in between. They represent youth culture today, and show us early glimpses of where it's going next.
Despite running her own studio for a mere three years, Helen Kirkum is one of the leading sustainable footwear designers in the industry. Considering her talent and wealth of experience, it comes as no surprise. Trawl through the pages or search for Kirkum on Highsnobiety, and you're likely to see coverage of Kirkum and her work stretching back over four years.
Kirkum has worked on both the brand side — getting her start as an assistant footwear designer for adidas Originals women's in 2016 — and as an independent designer. Her output has always included some form of upcycled material, and she has been forging a path for a more sustainable future in footwear.
One of the secrets to Kirkum's success — which we covered in a previous interview — is that she's not a sneakerhead, something she makes abundantly clear at the beginning of our call. "I've never really been a massive sneakerhead, but when I think about my childhood, the sneaker that I always came back to was just a classic Converse," Kirkum explains. "When I was younger I used to collect them in different colorways and wear mismatched colors and change the laces. I also always used to customize them."
That creative spirit has stayed with Kirkum, but instead of writing all over canvas sneakers, she's creating brand new shoes using materials sourced from landfills and discarded sneakers. Kirkum describes her approach to designing shoes as carefree and spontaneous, often not knowing how a sneaker will look until it's finished.
"I think that my work can only be successful when I don't allow myself to be bogged down by 'ah, this is a really important shoe' or 'this is a hype shoe,'" she explains. "I'm also driven by materiality and by the process of making. I don't know how a shoe is going to look until it's finished. It's really not the typical way that you would design and make especially a sneaker."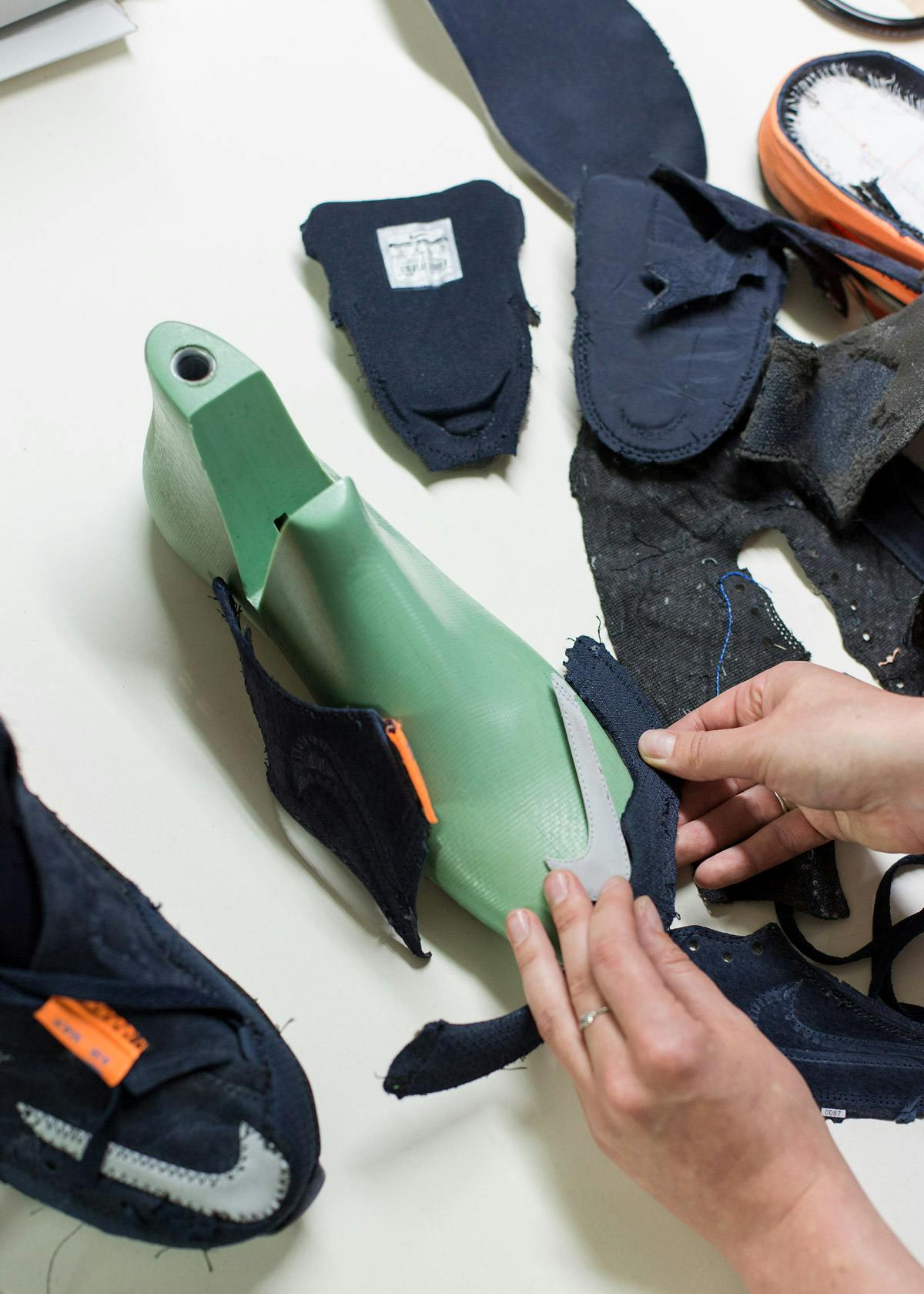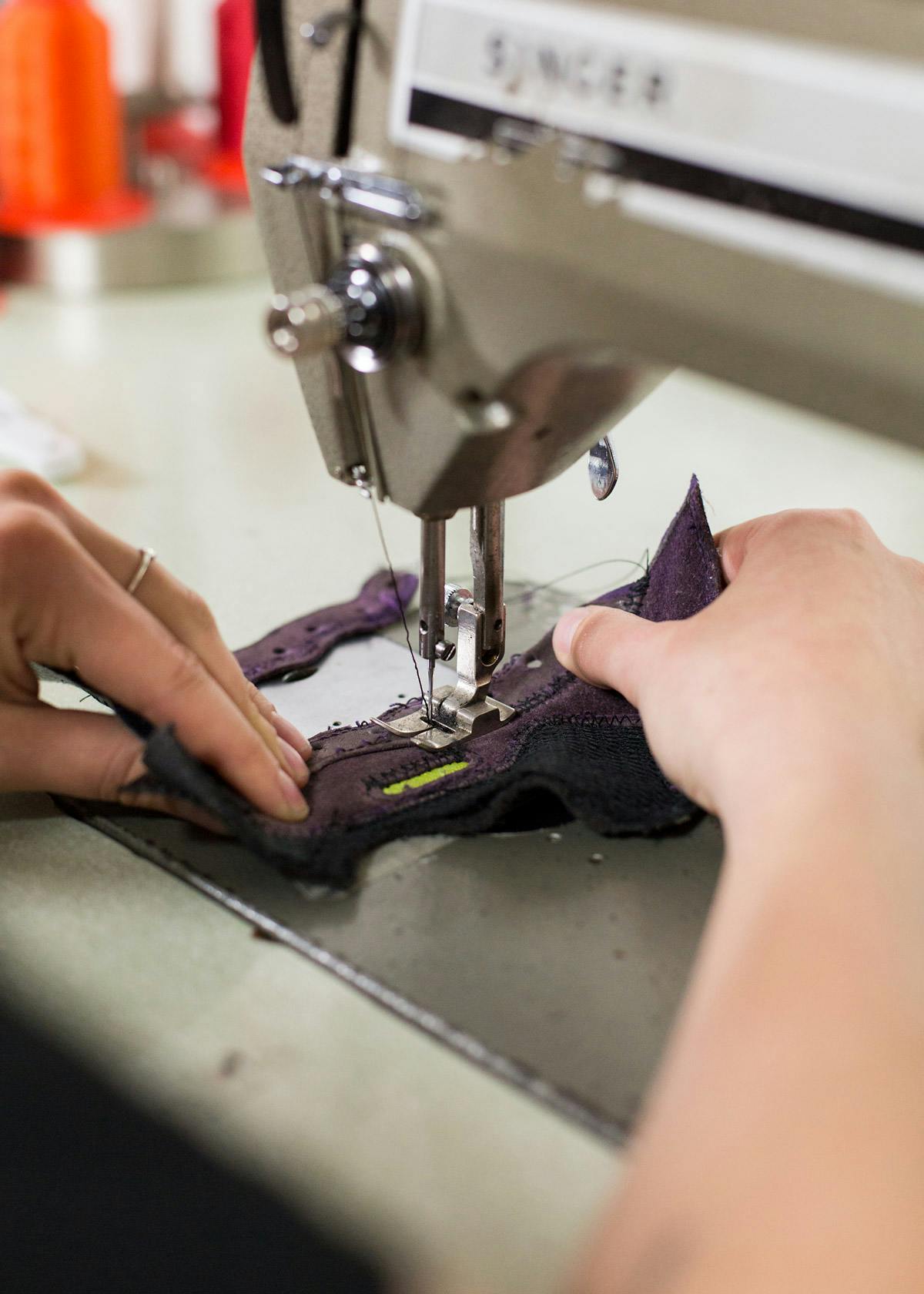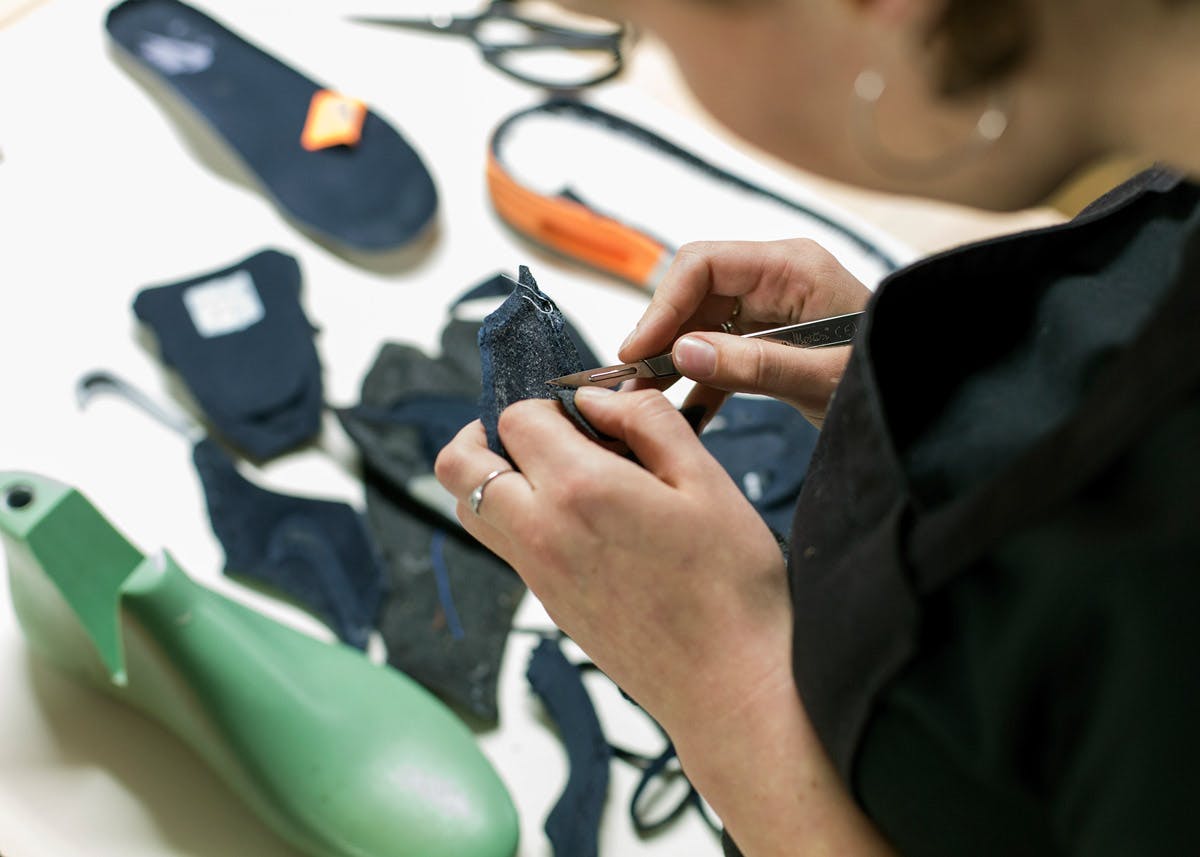 In addition to Helen Kirkum Studios' made-to-order service and the designer's brand collaborations with the likes of adidas and Reebok, Kirkum has also worked on several high profile brand projects. Her favorite was a shoe she designed for Takashi Murakami for ComplexCon 2018. "It was the first time that I could create a shoe that's completely recycled and elevate it onto a platform that's extremely driven by hype and newness and see how it would be received," explains Kirkum.
When the topic of conversation switches to what's on our feet, the answer is almost unsurprising. "One of my favorite silhouettes of all time is probably the Adidas Raf Ozweego Bunny," says Kirkum, picking a sneaker so many of the designers taking part in this project have mentioned.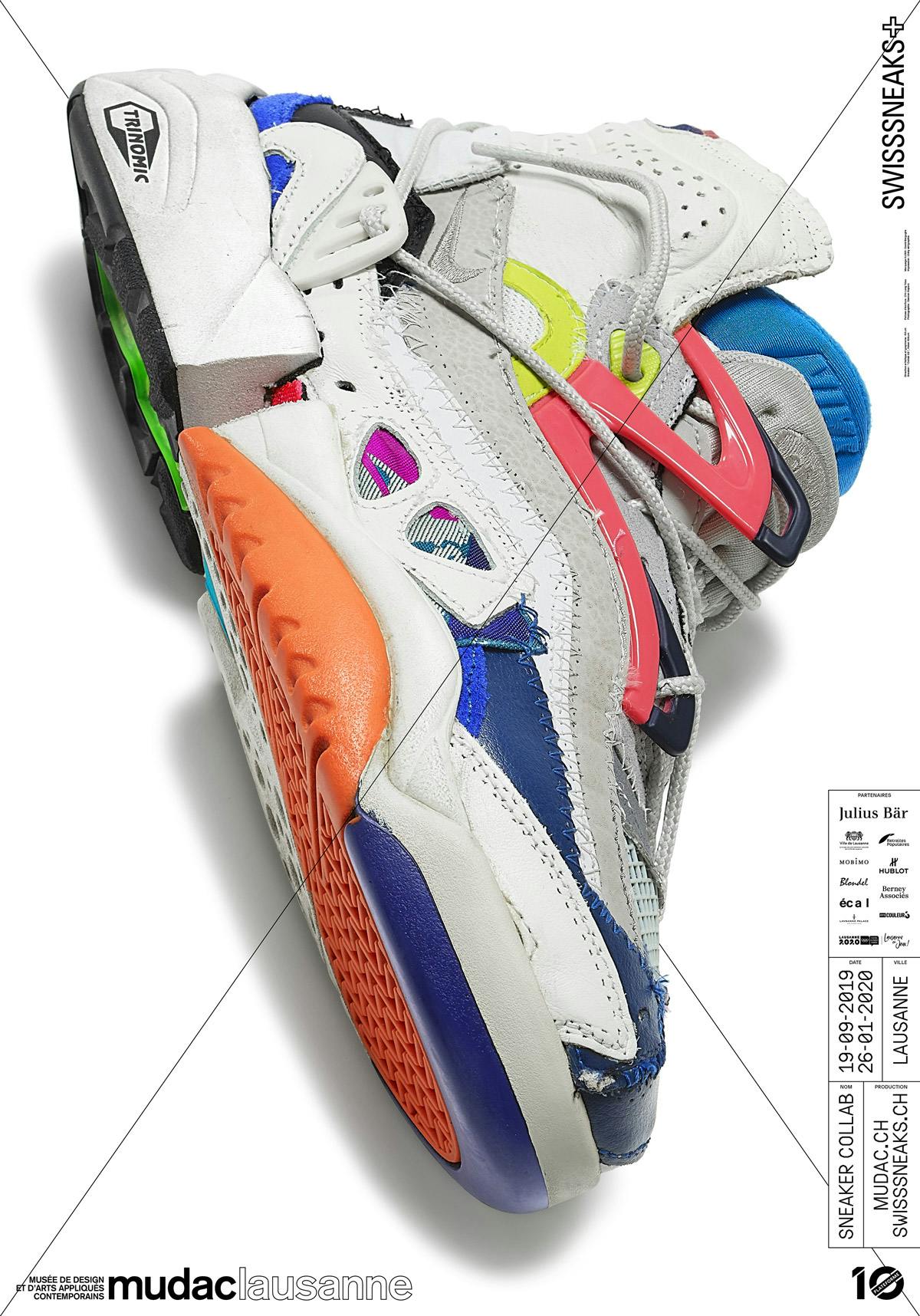 "I just remember seeing this shoe and not really thinking that a sneaker could look like that. The silhouette, that shape, it's all a bit out of proportion and unusual, and that sparked something in my mind," Krikum continues, laughing. "That's my only good sneakerhead answer." The rest of her rotation includes classics such as Dr. Martens and Converse, her own adidas Campus collab, and sneakers from her friends' independent brands Primary and The Auxillary.
Another big reason for Kirkum's recent success is that the world is finally ready for more sustainable alternatives. Brands and, more importantly, consumers value sustainability much more than in the past. Kirkum is ecstatic about this, but not in an "I told you so" kind of way. While she's been banging the sustainability drum her entire career, she sees the current zeitgeist as a chance to right the ship, choosing to lead by example and use her stature within the industry to enact authentic change.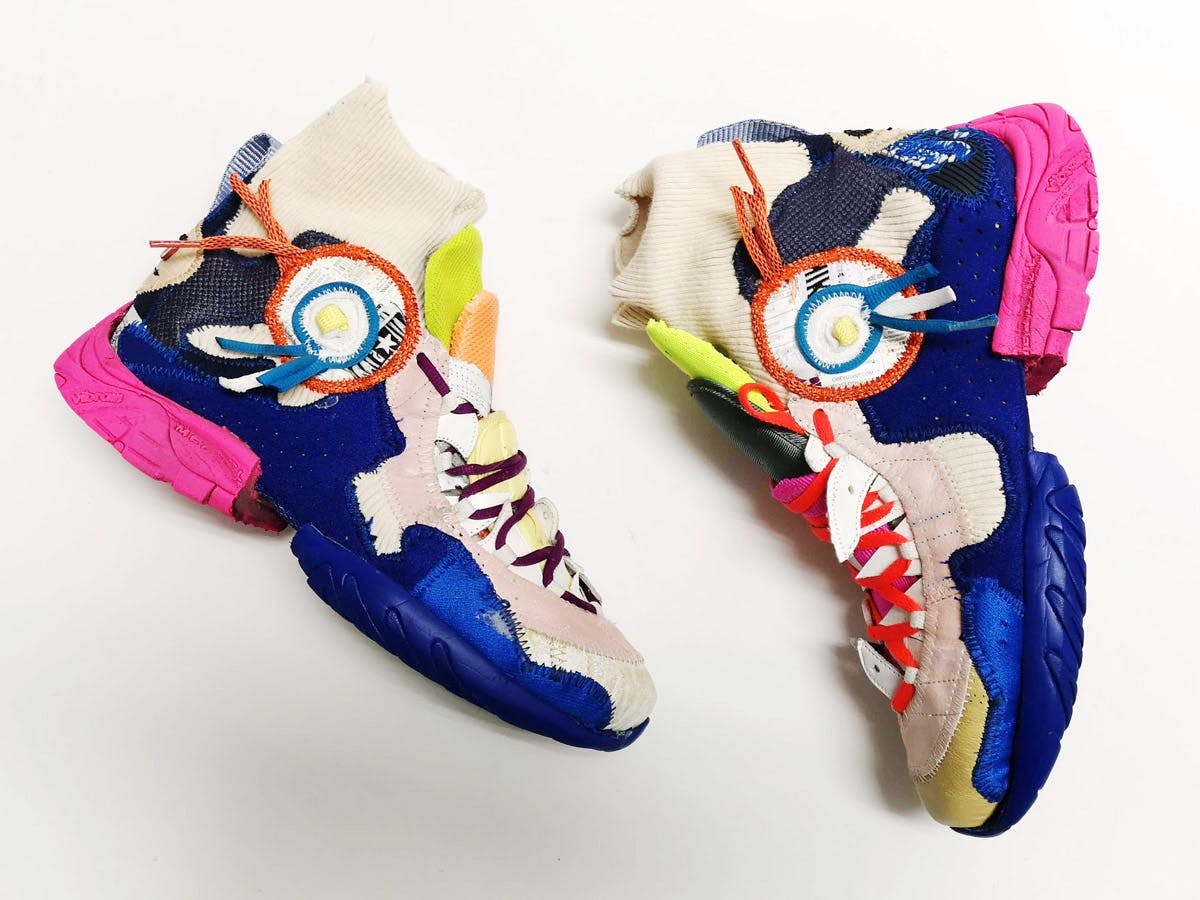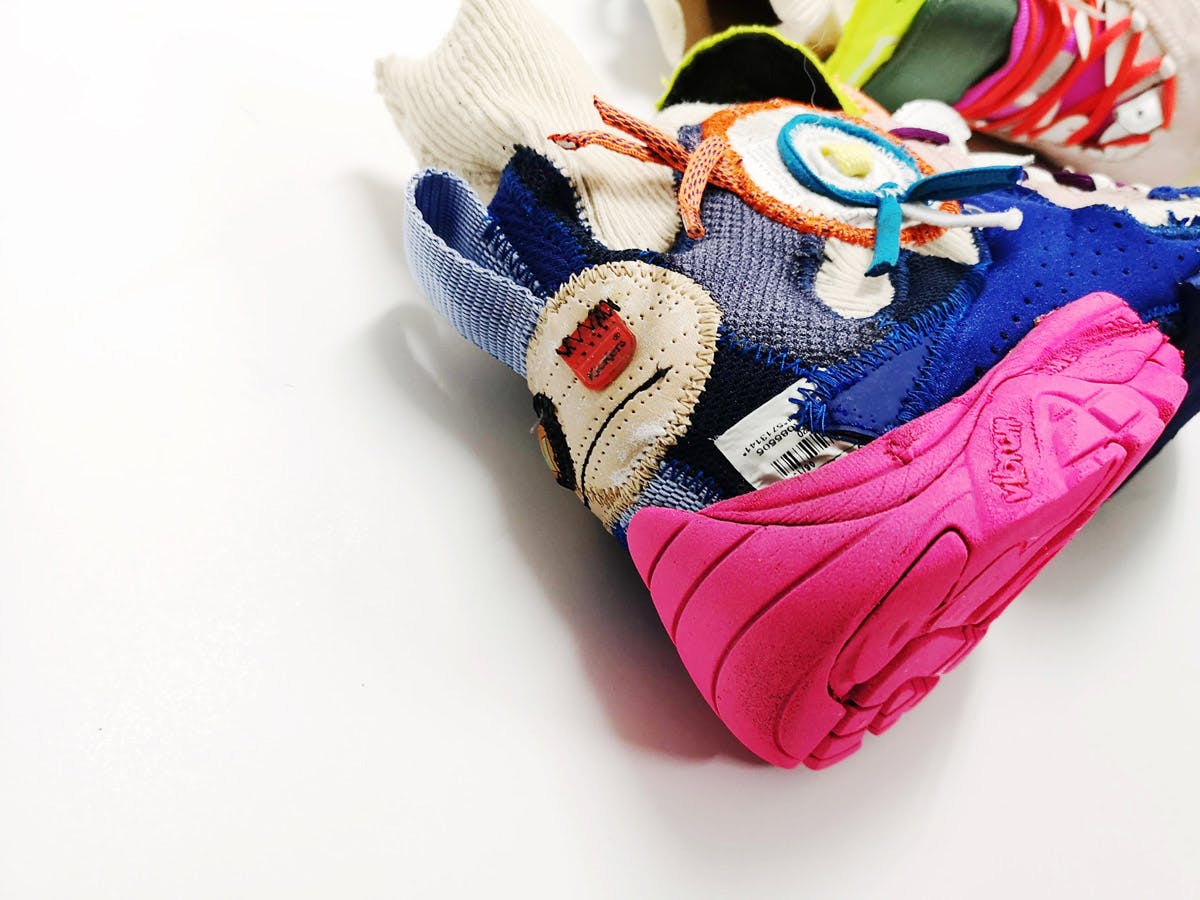 "In addition to my made to order service, I'm trying to push a different mindset towards products," she says. "I get so many DMs from people who say 'I was going to throw my shoes away but I customized them or I painted on them.' Even though that doesn't personally benefit me in any way, it's nice to know that I'm having an influence and that I'm helping people realize that this worn aesthetic doesn't mean you need to buy something new that looks like it's worn."
Counting the small victories is important, however, it's equally as important to recognize that we need to be doing a lot more when it comes to sustainability in the fashion and sneaker industry. A report in the Financial Times recently claimed that most brands' sustainable campaigns or products don't do much in the way of moving the needle. New product — regardless if sustainable or not — is bad, which is why Kirkum's approach of reusing sneakers and materials to create new product is so important.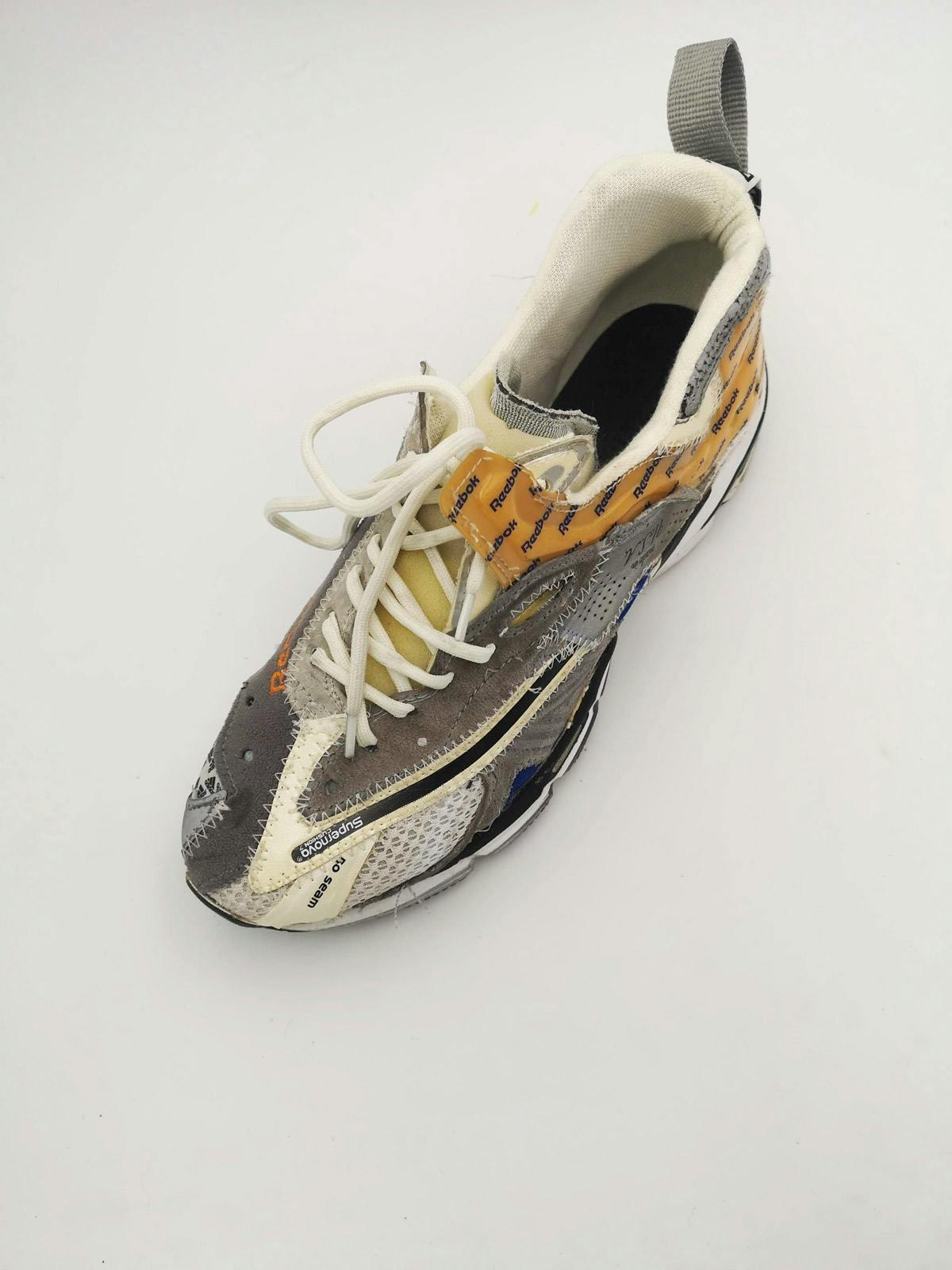 "I hope that the industry is moving towards somewhere where people work on more considered projects," she says, outlining her vision for the future of the sneaker industry. "With everything that's happened at the moment, the big trend now is to support local communities and I think that will reflect in the way people buy products as well."