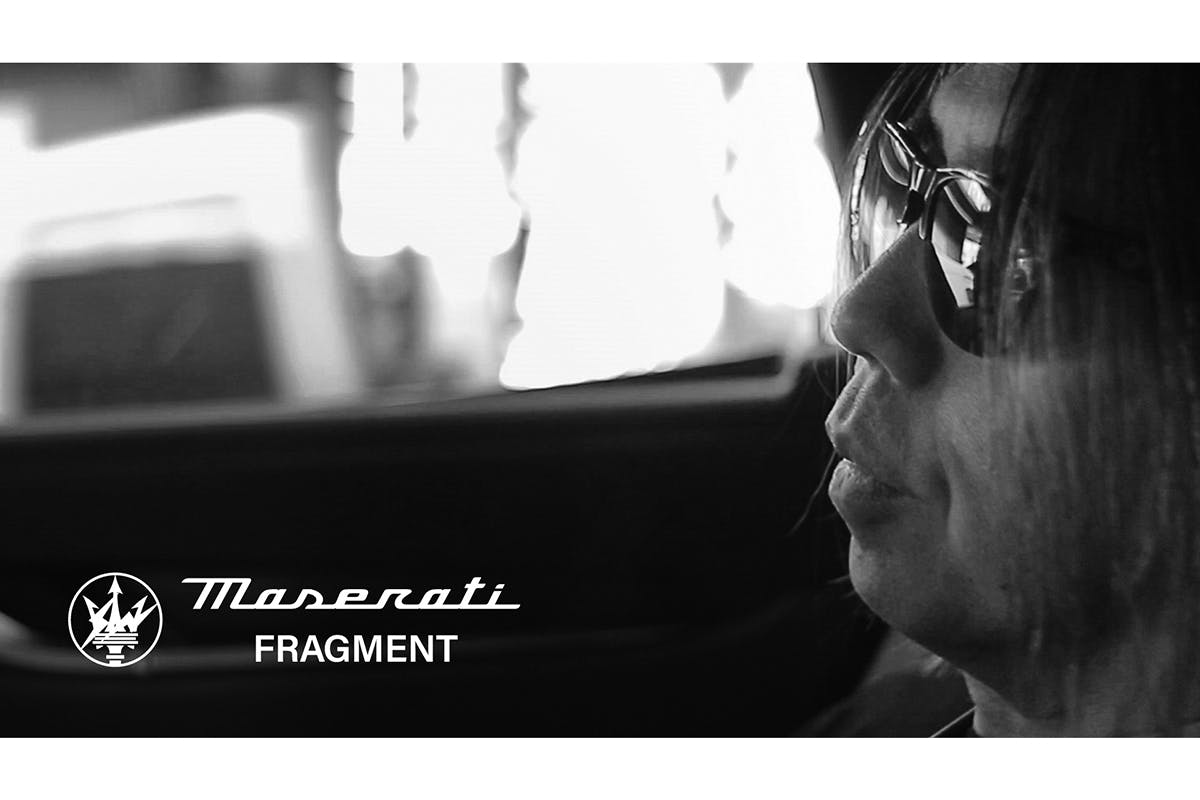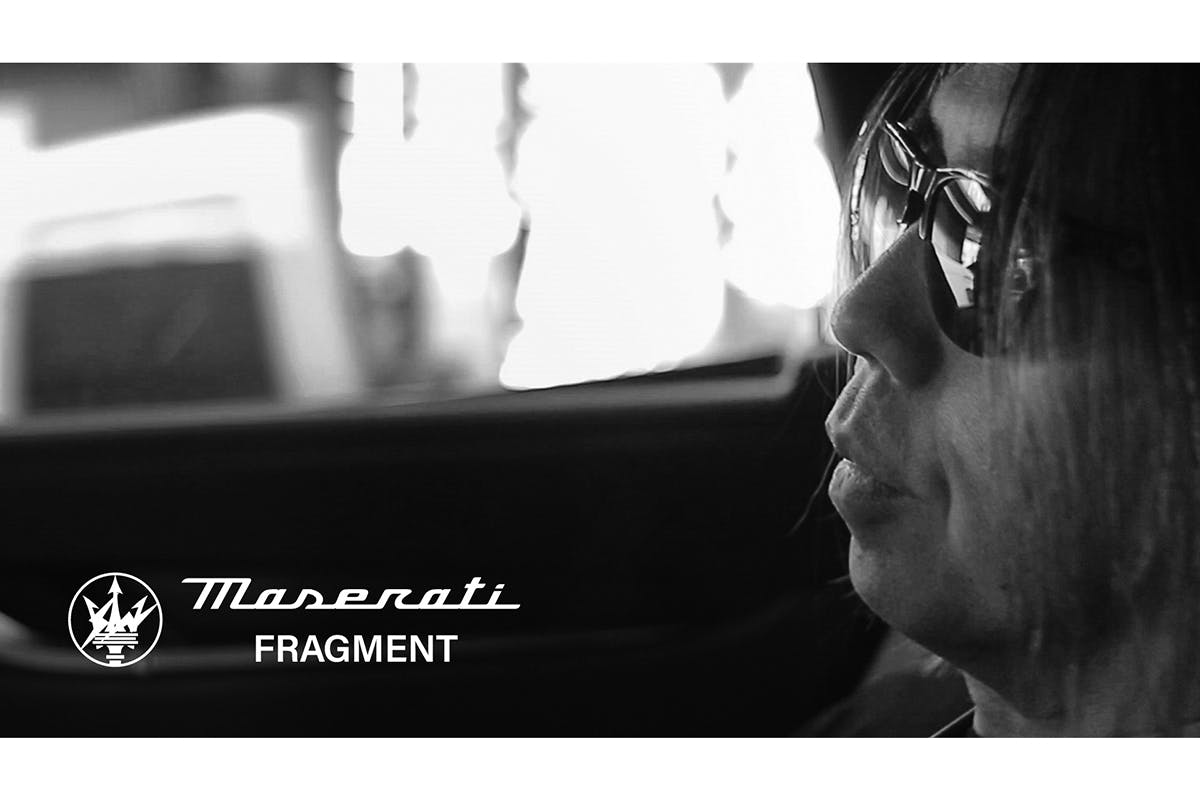 Maserati has finally lifted the hood on the fragment design collaboration it teased back in January. Well, not really — the Italian carmaker has really only doubled down on mysterious suggestions of the collaborative car at the core of the joint effort, but it has offered a little bit of a closer look at the partnership (emphasis on a little bit).
Like most luxury car/streetwear collab teasers, Maserati hasn't really given much to go on except the model of car, which is probably the most interesting part of this announcement. fragment design founder Hiroshi Fujiwara will be reworking the Ghibli Hybrid, Maserati's first-ever electric sedan, so it's not surprising that the company would bring human hype machine Fujiwara on board to pump up excitement for the new model, which is scheduled to properly launch later this year in most major automotive markets (not America, though).
Otherwise, a few stylized videos are all that's left to go on here, as Maserati is clearly playing its cards close to the chest.  Sure, its press release includes plenty of buzzy language ("fragment x Maserati is not just a creative co-creation, but a cultural contamination and a bespoke blend of two icons"), but there's not even much to speculate about given the lack of specifics about even the production numbers. Really, the only other takeaway here is that Fujiwara enjoyed a nice vacation to Maserati's headquarters before beginning work on the limited-edition car.
"When I visited Maserati's home in Modena, Italy, I found the heritage of the brand very strong, and I got really inspired by the evolution of the front grille of the Maserati cars through the years," Fujiwara said in a statement. "While in Centro Stile Maserati, I was mesmerized by the different sketches, materials, style studies, and attention to detail. I am always into cars, and Maserati is a great partner to work with for my first car collaboration."
"Maserati is innovative by nature, powered by passion, and unique by design allowing it to embrace inspiration from worlds different than its own, automotive," continued Maserati's CMO, Paolo Tubito  "The collaboration with Hiroshi Fujiwara is proof of our change of pace and of the brand's ability to be truly unique."
Sign up to receive more information about the car via Maserati's fragment design page and expect a full reveal soon enough.