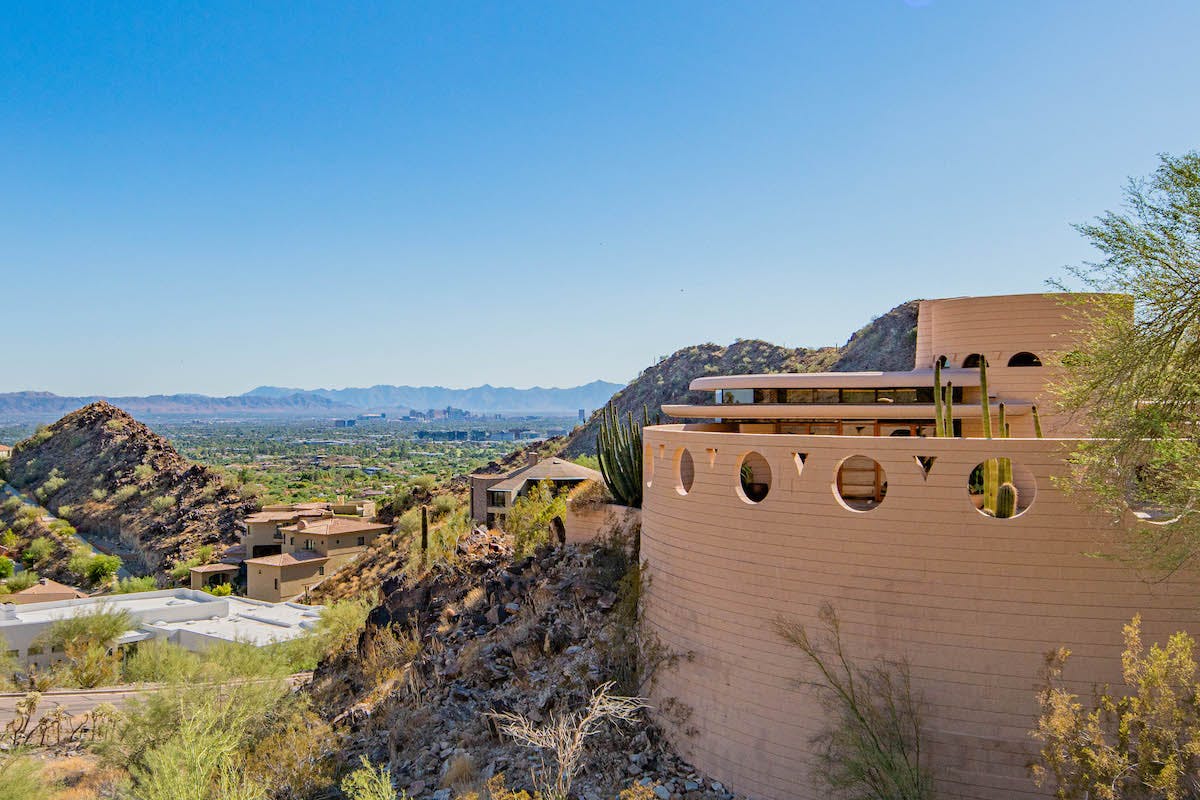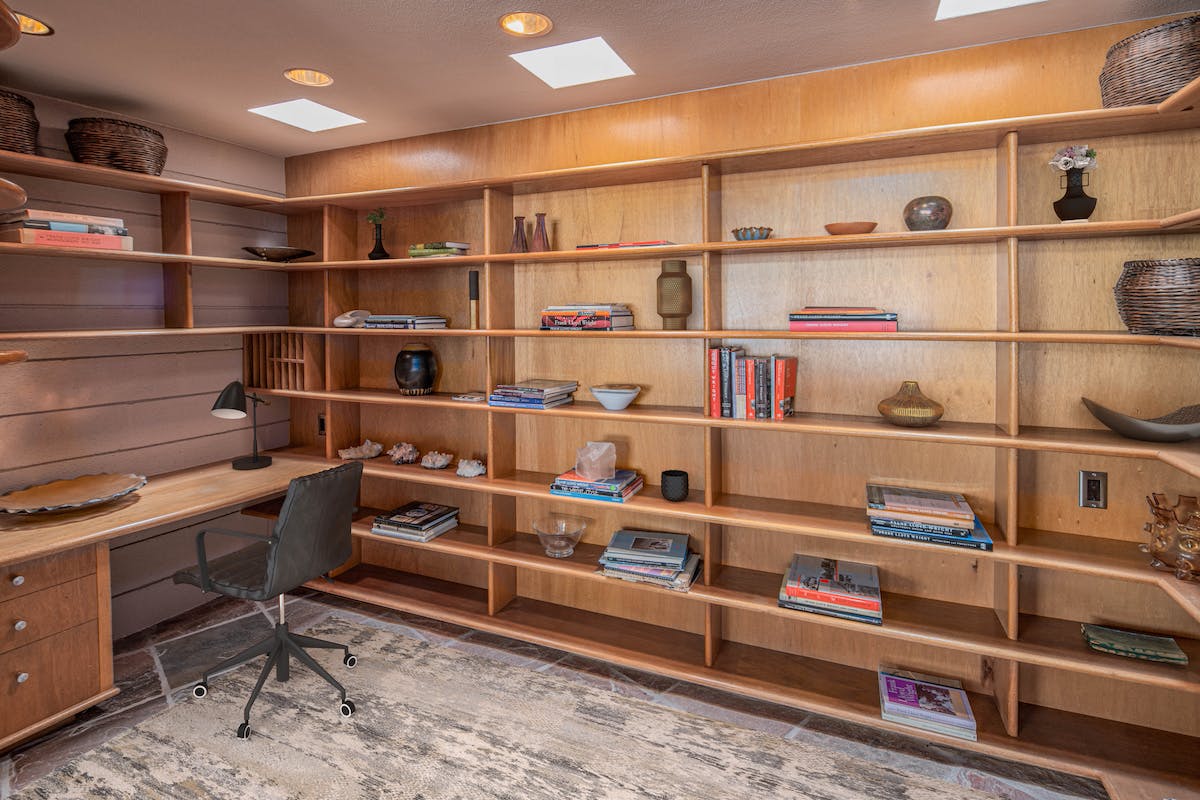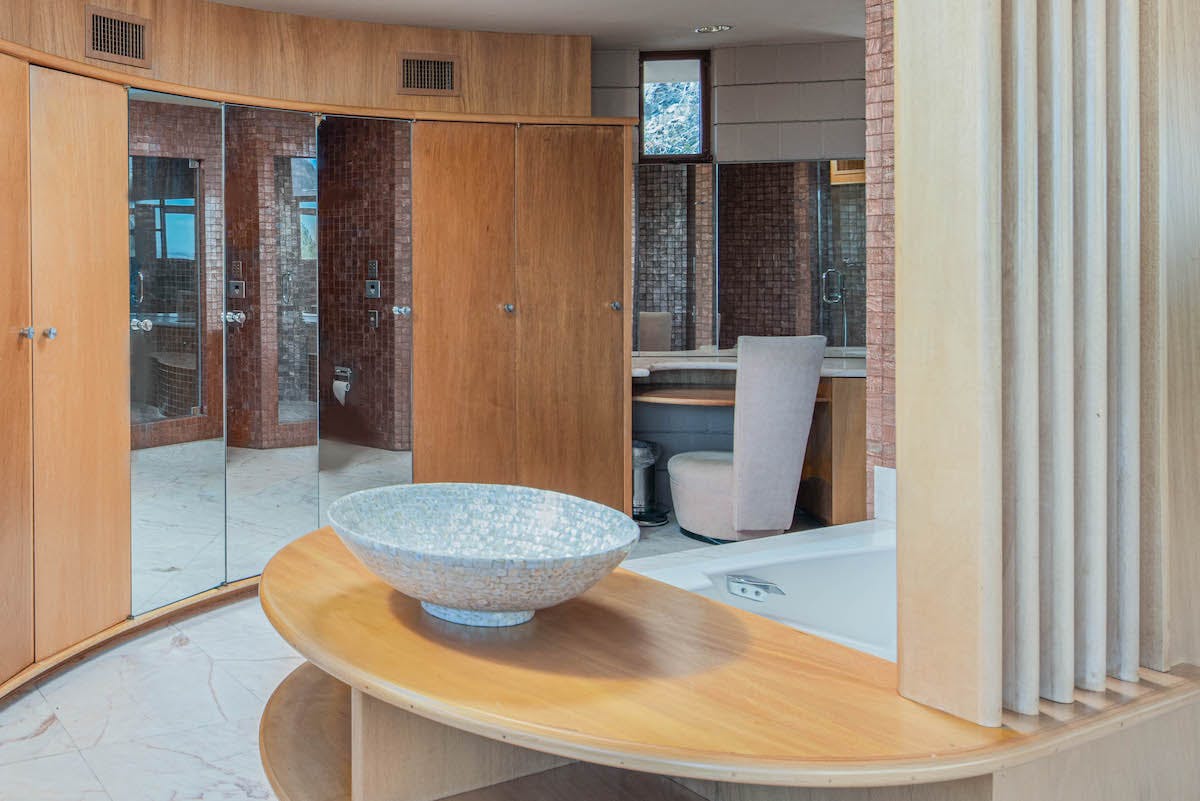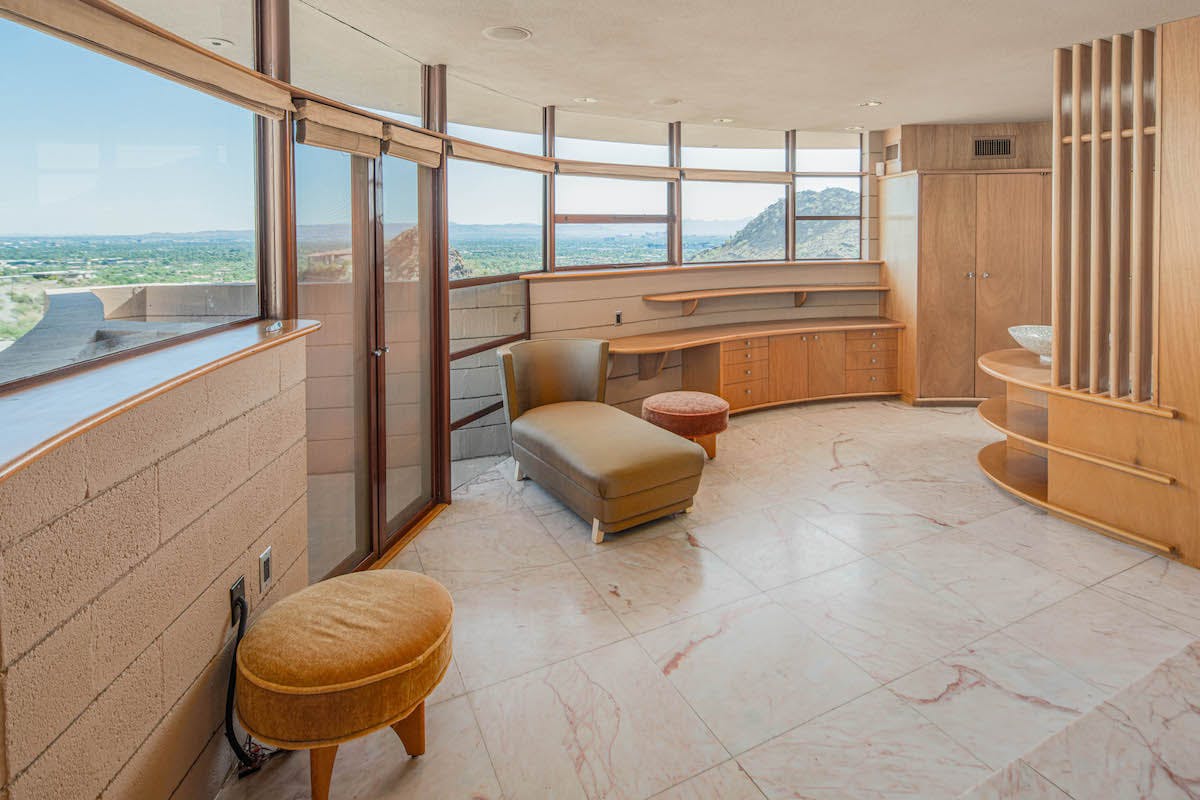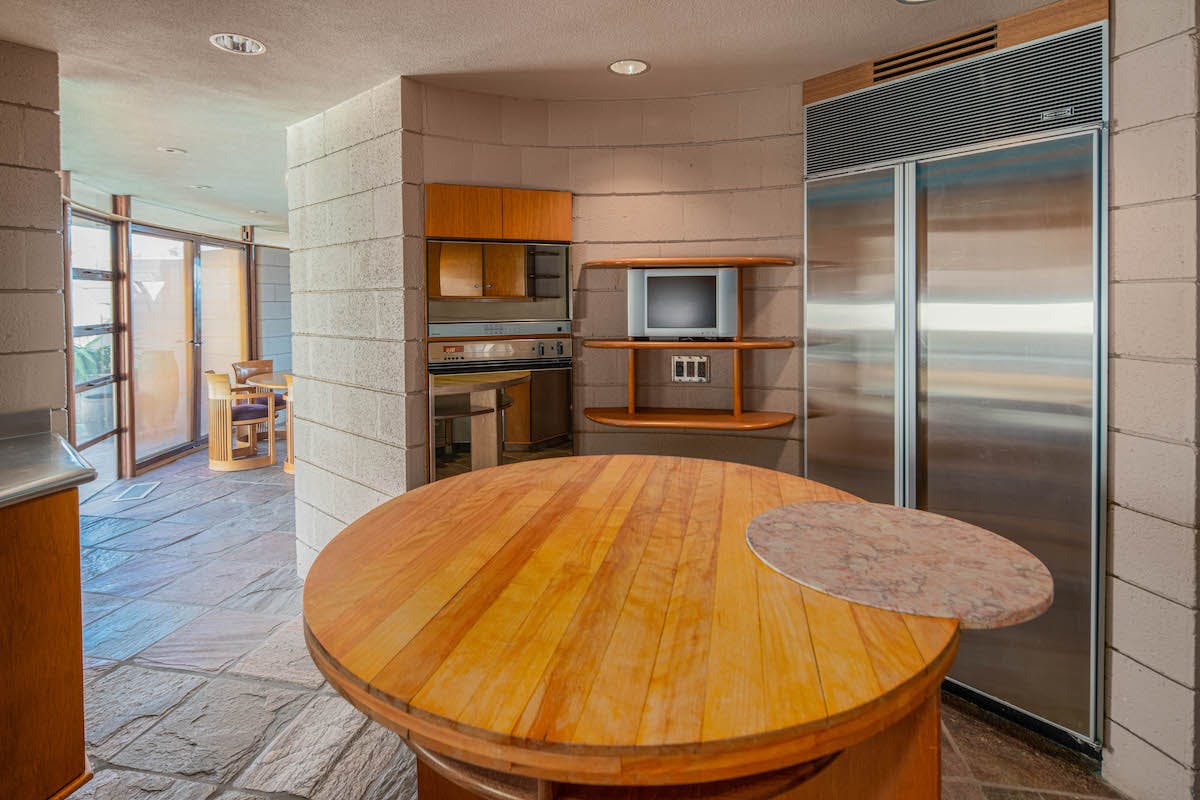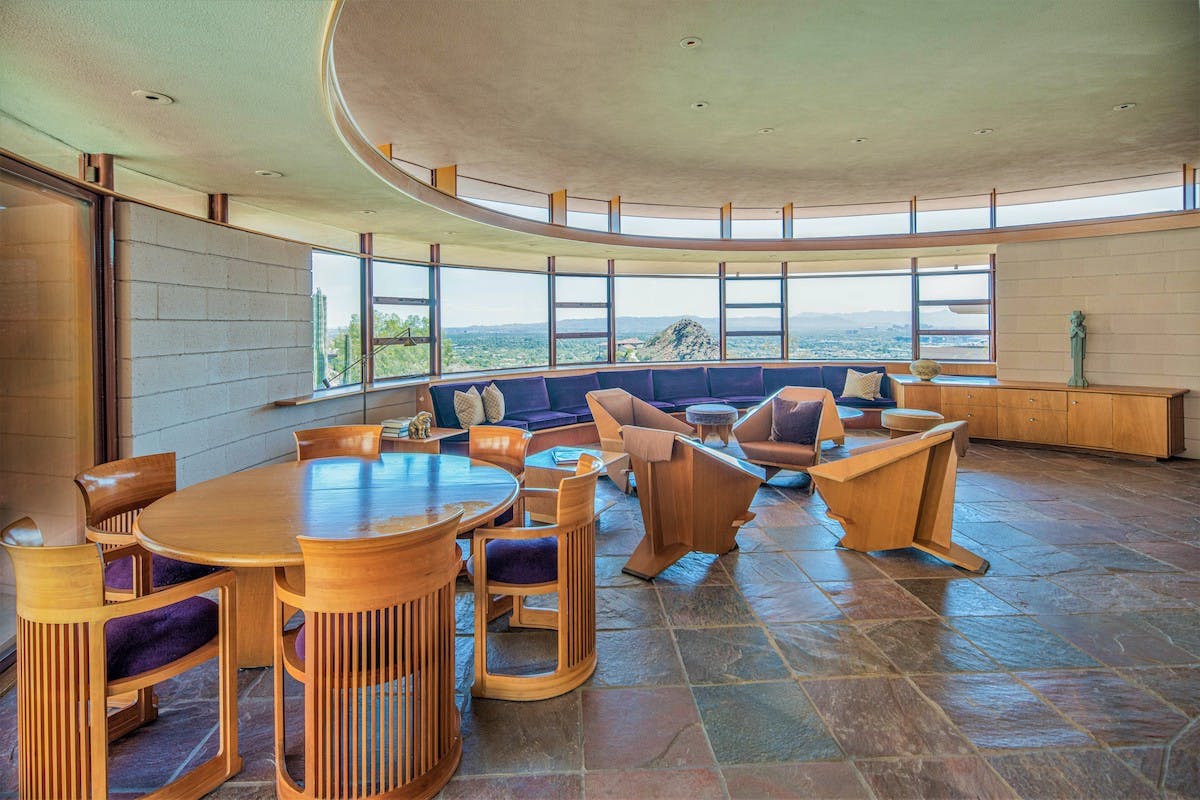 Frank Lloyd Wright's final residential design has sold for $18 million to an as-yet-unidentified buyer. This ranks as priciest Wright-designed home. The property went up for auction yesterday, providing a rare opportunity to own and live in a piece of the icon's work. It was designed in 1959, shortly before Wright's death.
The Norman Lykes House in Phoenix is a 3,095-square-foot residence with three bedrooms, three bathrooms, and 1.3 acres of land. Built as a series of intersecting circles and arcs, the concrete blocks that comprise the home blend into the landscape of boulders that surround it. The master suite has a balcony facing the spectacular canyons, while the second-story office provides a full 360-degree view. Outside is a garden terrace pool lined with mother of pearl. All the mid-century modern furniture is included with the home.
"The Norman and Aimee Lykes house is the ultimate progression of Wright's fascination with geometry, drawn entirely of circles, intersecting and interacting," says Brent Lewis, Director of Design for Heritage. "In this way, it's consistent with some of the other well-known projects completed by Wright in the 1950s, such as the spiraling Guggenheim museum in New York and Dallas' Kalita Humphreys Theater. I love Wright's extensive Philippine mahogany built-in furniture, which emphasizes the curvalinear forms of the rooms, and that the home retains its connection to nature through light through the myriad of circular, half-moon and triangular windows and cut-outs open to the surrounding hills and vistas. The Lykes house embodies Wright's concept of organic architecture."
The home has only been up for sale once, fetching $2.65 million. It went up for bidding without reserve by Heritage Auctions on October 16. There's no word yet on the identity of the latest buyer.