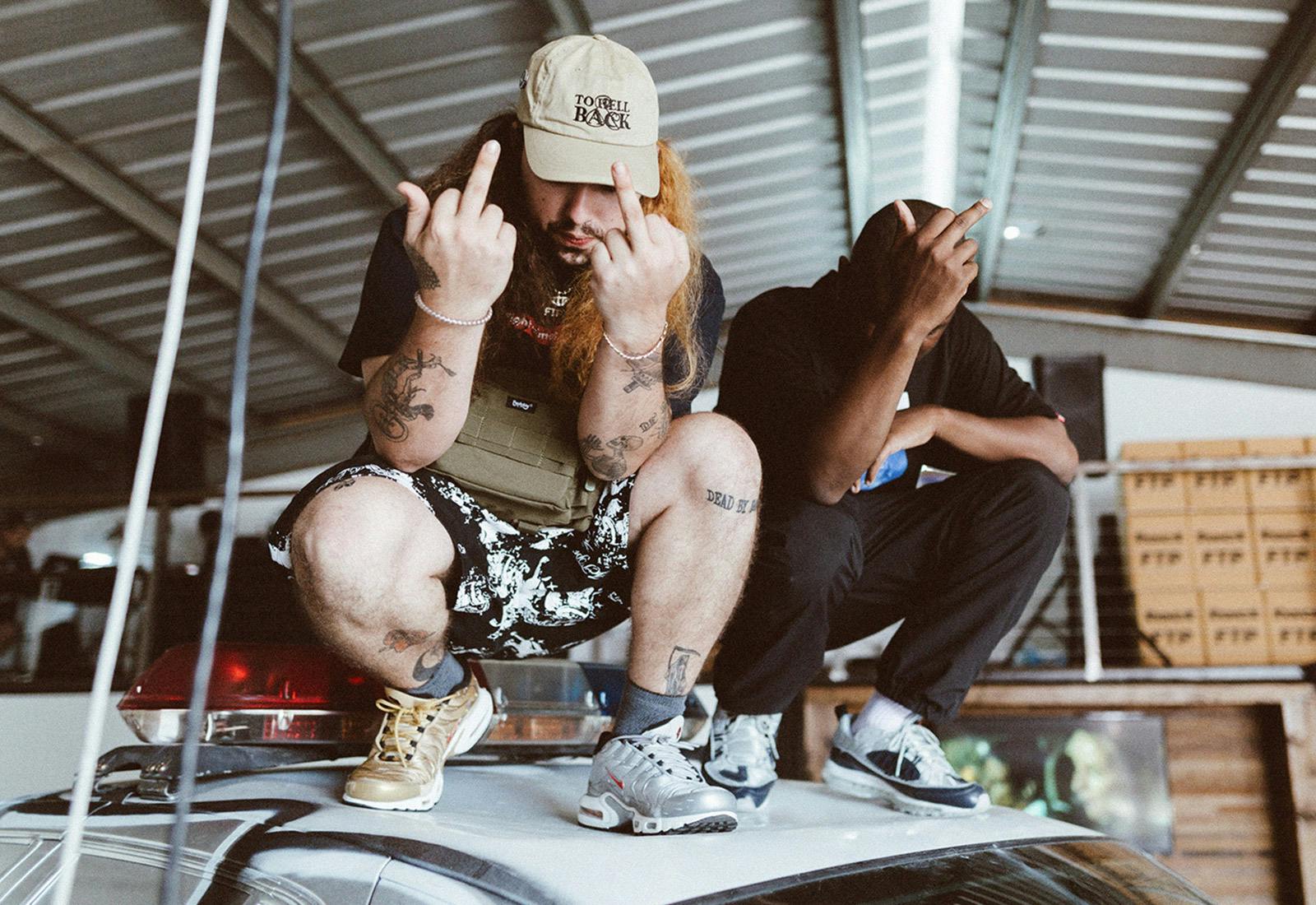 Titelmedia / Gilbert Martinez, Vuhlandes & Angel Pham
Zac Clark's eight-year-old brand crackles with the same precarious energy that carried streetwear in its heyday.
In 2018, streetwear has become decidedly safe. A counterculture that was once invisible except to those in the know has ballooned into a multimillion-dollar industry, and the clothes that were once worn solely in the streets are now donned on runways in Paris. In the late 1980s, streetwear was born out of activities with a discernible edge: skateboarding, surfing, graffiti, punk rock, and hip-hop were all essential pools that streetwear's earliest pioneers drew from. At the time of streetwear's genesis, there was no intention as to what it would become. The clothes were a byproduct of the lifestyles around the aforementioned cultures, and the asperity and sense of danger that was intrinsic in those worlds naturally became a defining characteristic of streetwear.
James Jebbia's Supreme was known for its prickly employees' liability to snap at customers who touched clothes in the shop, Erik Brunetti's FUCT was renowned for its subversively profane graphics, Shawn Stussy's eponymous Stüssy was imbued with the stoner spirit of the West Coast's surf scene, and Rick Klotz's Freshjive was recognized for its provocative political imagery. Becoming a part of early streetwear brands' inner circles required a knowledge of the surrounding cultures as well as a kind of earn-your-stripes initiation. If you were able to hang around long enough, you would become a part of the family. Through these elements streetwear became a harbor for those that slipped through the cracks of society: outcasts, runaways, and dropouts all gravitated towards the subculture. Importantly, the clothes also served as a visual identifier. A once-over of what someone was wearing could reveal if they understood the mindset and disposition associated with a brand.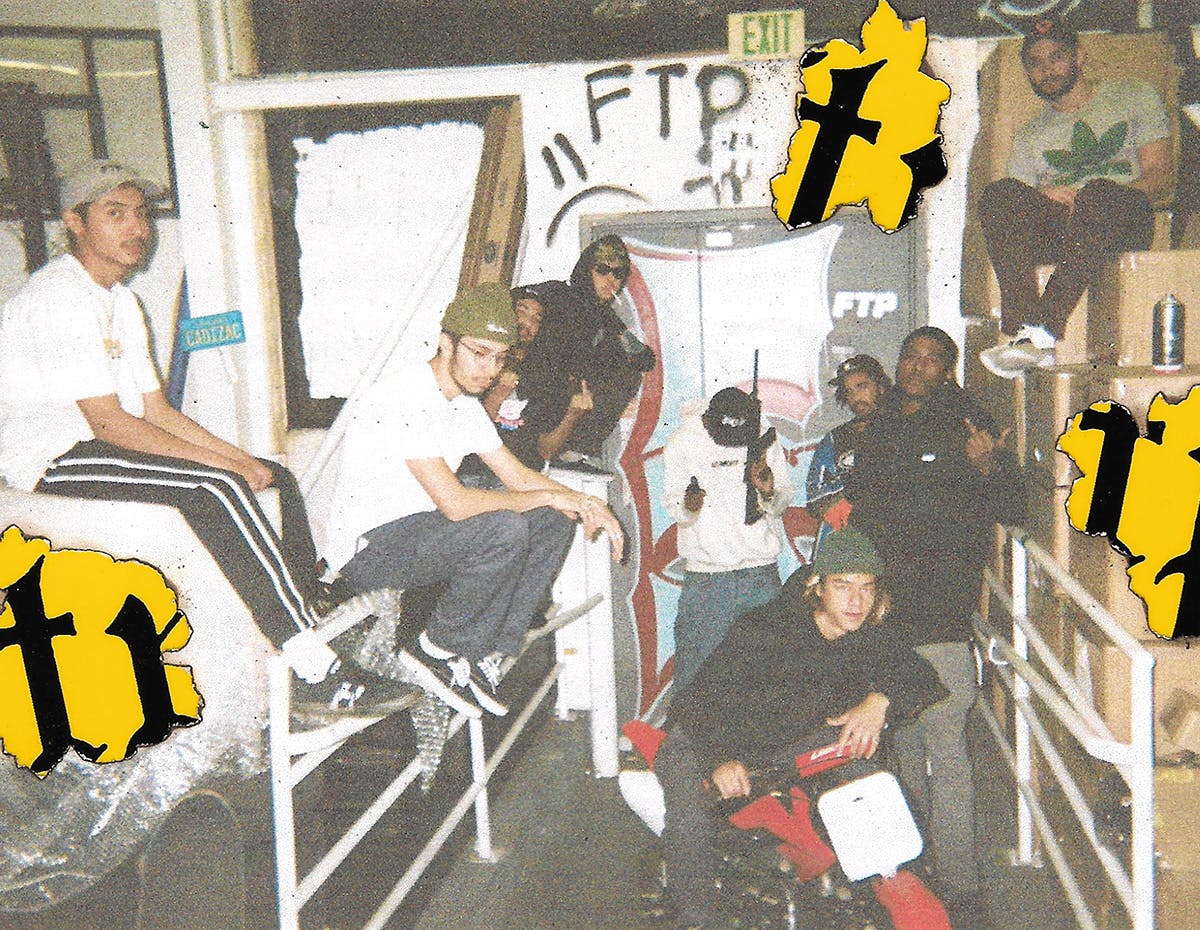 At some point in the early 2000s, public perception of the cultures that informed streetwear, once largely reserved for misanthropes, began to shift. Huge corporations such as Nike started wings specifically focused on skateboarding, graffiti began to appear in galleries, and rap became one of the predominant forms of music on Top 40 radio. These subcultures were catapulted into the spotlight, and a side effect of that abrupt spike in popularity was that the associated clothing became highly visible. The original streetwear companies grew, and a new wave of brands were founded in the mid 2000s. The Hundreds, Undefeated, Staple, Diamond Supply Co. and countless others flooded the market, taking cues from streetwear's OGs but also motivated in part by the financial opportunity presented by a new industry. The do-it-yourself ethos and dicey nature that were the very essence of the first streetwear brands became less necessary as the security of big business fell into place. Streetwear had become a part of the American mainstream, and with millions of dollars at stake was inherently more conservative and less interesting than during its formative years.
Twenty-three-year-old Zac Clark's brand FUCKTHEPOPULATION (FTP), moves with the same impetuous attitude that was present at streetwear's dawn. Similar to FUCT, FTP's name alone manages to rile authoritarian figures of all sorts: teachers, parents, and the police have all vocally taken issue with the brand. Clark has immersed himself in the history of streetwear, looking to the early 1990s for both design and business inspiration. His brand has grown exponentially over the past two years, amassing a cult-like following despite little coverage in the streetwear media and only being stocked on the FTP web shop. While its audience is quickly widening, the brand manages to retain its defiant potency thanks to FTP's nihilistic disposition, which has remained fully intact through the success that Clark has experienced. Since its inception, FTP has been a social statement before a company, always prioritizing its antagonistic message over financial gain. At a time when streetwear has amalgamated into the cultural mainstream, FTP is one of the last holdouts from what streetwear originally meant and an important refuge for those that feel ostracized by what society has to offer.
Born and raised in Los Angeles, it was the morbid and politically disruptive graphic T-shirts of brands like Rogue Status, Freshjive, and FUCT that first caught Clark's eye as a high school freshman in 2009.
"Rogue Status's Gun Show stuff always really stood out to me," recalls Clark of the brand's all-over AK-47 assault rifle print pattern. Clark became engrossed in streetwear, camping out on Fairfax Avenue for drops and delving into forums to learn about the culture's roots. He studied the archives of streetwear's architects such as FUCT, Stüssy, and PERVERT, and would scour eBay for old pieces.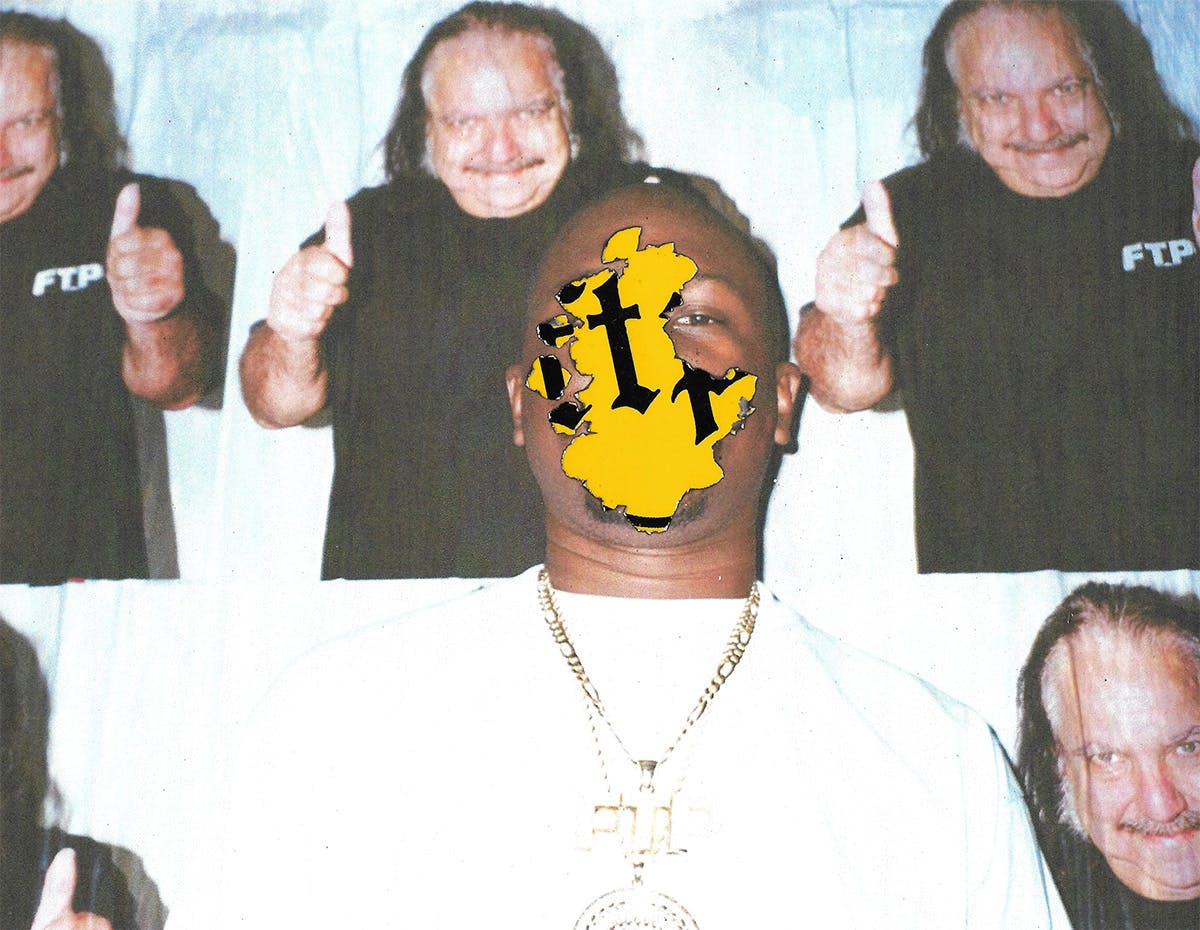 At the same time that Clark was absorbing streetwear's history, an unruly hip-hop collective called Odd Future was gaining traction in Los Angeles. Led by Tyler, The Creator, Odd Future's music sizzled with a deranged anarchic energy that bucked what was considered normal for hip-hop in 2010. The group rapped about depression, skateboarding, and being young and angry, and constantly preached a do-it-yourself ethos. One of the first musical acts to launch a movement chiefly via the internet, Odd Future pushed their music, photos, and clothes on forums, social media, and their own website.
"Odd Future was a huge influence on me," Clark says. "Tyler made me realize that I can do whatever I want to do on my own. He made you feel like you could be yourself."
Having spent a large portion of their childhood loitering on Fairfax Avenue, Odd Future had close ties to streetwear and treated their merchandise like a brand. They placed an unprecedented amount of importance in the T-shirts, hoodies, and hats that they were creating, and their model forever changed the way that musical acts would regard merch. For Odd Future, the clothes were an integral part of their art rather than ancillary to it.
In addition to their own line and the streetwear behemoths that flowed them gear such as Supreme, the collective visibly supported a young crop of DIY brands. Stray Rats, Freedminds, and Peas & Carrots were all sported by Odd Future in interviews, music videos, and at shows. Two brands in particular, dertbag by Philip Post and Death Precision Inc. by Kobi McLemore, were run out of the bedrooms of teenagers who had taught themselves the logistics needed to launch a brand. Seeing Odd Future's self-starter mindset as well as other kids his own age running streetwear companies led Clark to the realization that with determination he could head his own brand.
"I just got tired of buying other people's stuff," says Clark. "I didn't have the money, and by 10th grade I was just like, 'I can do this on my own.' There was a HYPEBEAST article around that time on Phil and Kobi. They had a huge write-up with the title 'Children Are the Future.' That was super cool to see, and then Anwar [Carrots] also had a brand back then. Seeing teenage kids that were making it big, that opened my eyes."
When it came to the infrastructure needed to establish a brand, Clark had no outside guidance. Instead, he turned to the internet to teach himself the basics needed to start his own company. Digging deep into forums to research T-shirt blanks and finding a screen printer via Google, FTP was born out of Clark's desire to see his inflammatory message spread as far as possible, rather than aspiration of fame or financial gain. The entire first year of FTP, he gave out free shirts to friends at his high school. Initially, the brand was run under the name "KCUFTHEPOPULATION" to avert scrutiny from the administration, but by the time Clark was in 11th grade, the brand's profile was already too high to be ignored.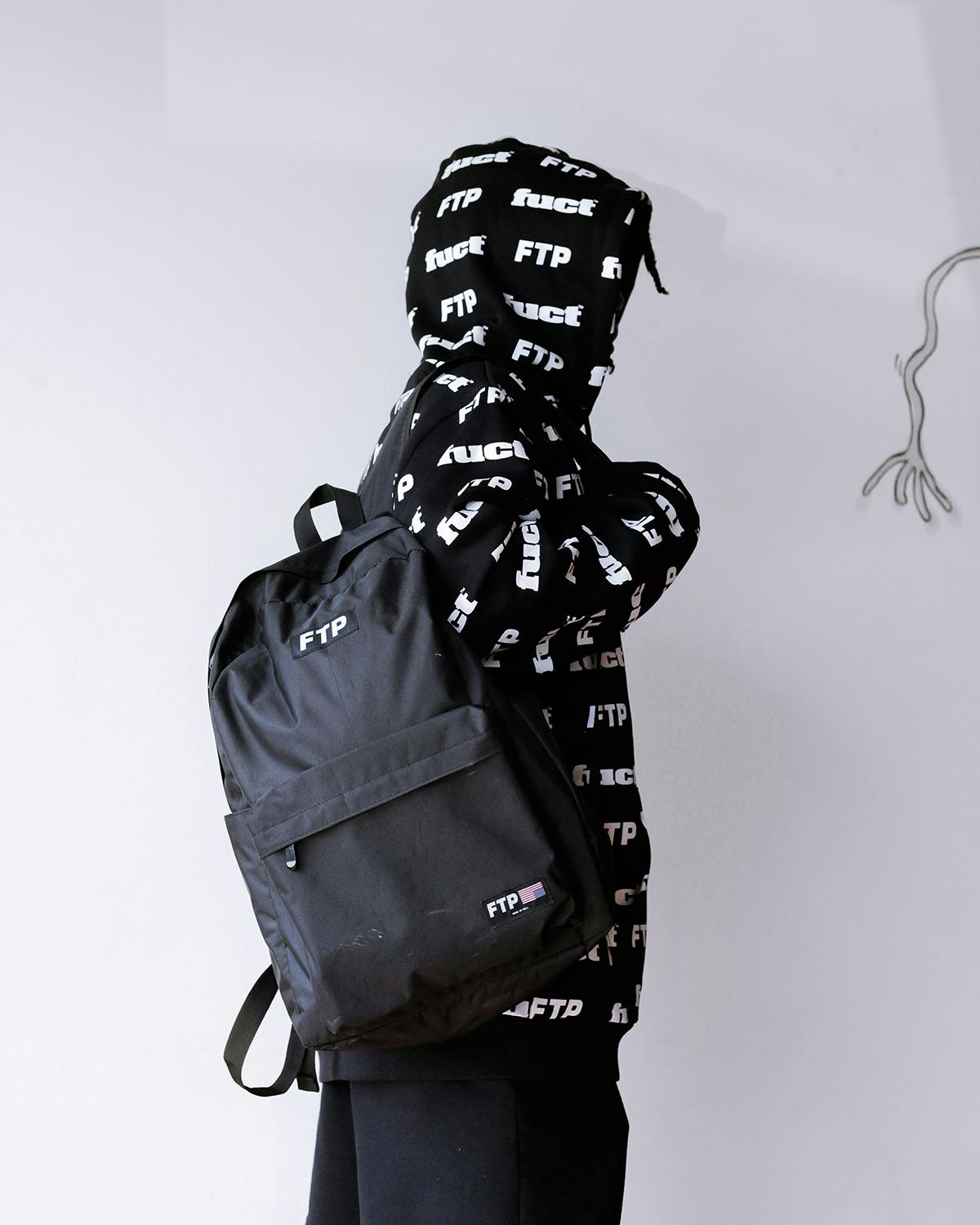 "So many people were wearing FTP in school that they ended up banning the entire brand," says Clark. "They sent an entire automated phone call to everyone's home saying that if you wore FTP to school you'd be put in in-school suspension and your shirt would be taken— which was pretty cool to me back then."
Around the same time that FTP was building momentum, Clark began an internship for Keith Hufnagel's brand HUF. "Back in 2011 I was camping out for the HUF sales, being the first person in line," says Clark. "I've always been a pretty nervous person so I had one of my buddies pull Keith to the side and ask for his contact information." In a series of exchanges Clark asked Hufnagel for advice on running a fledgling company. "One of his responses was, 'You need to get an internship with a brand you really like.' I replied, 'Hey I really like HUF so what's up?'" After interning for a year and a half, HUF hired Clark to work in their warehouse where he would learn about structuring and maintaining a business.
HUF, more than almost any other "streetwear" brand founded in the early 2000s, is grounded in skateboarding. Hufnagel spent around 20 years as a professional skateboarder, and HUF was his way of creating a sustainable business based on his experiences in skateboarding and its needs. Clark is acutely aware of skateboarding's proximity to streetwear. While at times the line between the two worlds is nonexistent, Clark is careful to not appropriate skate culture or create the image that FTP is a skate brand.
"So many people were wearing FTP in school that they ended up banning the entire brand... which was pretty cool to me back then."
"I was always just a streetwear kid," says Clark. "I can skateboard, but I'm not a skater. The two go hand-in-hand though; it's almost the same thing but not quite. I know we're not a skateboard brand, but I also know a lot of skateboarders buy FTP."
With HUF, Hufnagel looked to give back to the community and culture that he had participated in for what was nearly the entirety of his youth. Rather than simply function as a source of revenue, HUF has served as an important jumping off point for a medley of creatives in street culture. Benny Gold; founder of the eponymous brand, MEGA, who started Black Scale; and Hanni El-Khatib, musician and co-founder of Los Angeles-based record label Innovative Leisure, are all HUF alumni.
"Keith was fully supportive when it was time for me to leave," says Clark of his decision to part ways with the company in 2016. "It got to where I was taking my work at HUF home, or sometimes working on Saturdays. I was leaving at 7 or 8 p.m. from HUF and going straight to my tiny FTP office on Skid Row and then not getting home until 1 a.m. Once I started getting a significant amount of online orders was when I realized I couldn't keep doing HUF and FTP."
FTP has always managed to deftly tread the fine line between creating provocative art and pushing superfluous shock value. The brand finds extraordinarily creative means to execute macabre themes. A T-shirt released in 2015 that reads, "Columbine Physical Education," on the front in the traditional elementary school P.E. format with the phrase, "Do You Believe In God?" (uttered by Dylan Klebold during the massacre) on the back, was accompanied by photos shot on-location at the high school. FTP's Spring 2015 lookbook is a video portraying two people having sex while wearing pieces from the collection, posted to Pornhub. Later that year Clark hosted a pop-up shop out of a U-Haul truck on the sidewalk in front of Pink Dolphin's flagship store on Fairfax Avenue, a place that epitomizes streetwear's cancerous dilution over the past decade. Through years of persistent guerrilla marketing tactics, FTP garnered an extremely dedicated following and became a self-sustaining business, adeptly avoiding the trend-hopping tactics that other brands resort to. Rather than hire outside help as the brand's audience grew, Clark turned to family and close friends to create a lean overhead for FTP.
Titelmedia / Gilbert Martinez, Vuhlandes & Angel Pham
"I've barely let anyone in this company," he says. "I've just hired my graphic designer Justice, my brother, and a couple friends from high school for customer service and stuff like that."
FTP's success is largely due to the palpable integrity that the brand commands. Rather than moving to maximize profits or popularity, Clark only works with those he is certain he can trust and refuses to compromise FTP's often-abhorrent nature.
"If my brand didn't have the word 'fuck' in its name, I could be doing shoes with Vans and Nike at this point, but I'm not going to change it," says Clark.
Ironically, Clark's aversion to the easier, more lucrative path that other brands in FTP's position would have taken has led to a kind of stability. FTP has grown an incredibly fervent fanbase who enjoy the connection of buying the brand direct from the source, which allows FTP true independence. There are no longer any stockists outside of FTP's online store and Clark has no investors to answer to. For a time, Clark had some shops that carried the brand, but decided to pull out of all of them. "At first I almost had to force my brand through stores' doors," says Clark. "Now they're emailing me all the time to carry FTP, but when I needed help back in high school they wouldn't respond. It really has nothing to do with me not wanting to sell in stores, it has to do with them not supporting me back then so I'm not going to support them now." Clark has a sharp distrust for outsiders, an important characteristic for someone who works in an industry where vapid trends and momentary fame are rampant. In order to build a company with longevity in streetwear, retaining a set of trusted partners is essential.
"People reach out all the time offering X amount of money to invest," says Clark. "But money doesn't motivate me nor make me move, so I don't have to let those people in. I'd rather just have the team that I've had around me for years help me out. I don't base my decisions off of business upsides, otherwise I would've sold this shit by now."
The probity that Clark has when it comes to doing business directly translates to the way that he collaborates with other brands. Rather than joining forces with companies with the intention of expanding FTP's fanbase, Clark works with entities that he has both a deep rooted respect for and that he feels are in line with FTP's values. In 2015, Clark released shirts with both Death Precision Inc. and dertbag. The collaborations were Clark's way of acknowledging both Kobi McLemore and Philip Post's importance in influencing a generation of kids to start their own brands.
"Zac's approach for the brand is what really stood out to me," says Post of when he first became aware of the brand in 2011. "What really put me onto the brand was the porno lookbook. I loved the raw energy that he was bringing with his brand. He's the 'fuck you' to the previous generation of streetwear. People resonate with authentic movements, and Zac has stayed true to himself and the brand from the beginning. Zac's really for the people, he keeps his pieces affordable so anyone who's down for the movement can support."
In Clark's first email to Keith Hufnagel asking for advice in 2011, Clark ended his message by writing, "HUF × FTP is my dream goal, and I will try my hardest to achieve that." Five years later, Clark was able to release a shoe with his alma mater, fulfilling that ambition. For the second collaboration, he traveled to New York City for the first time in his life to host a pop-up at HUF's SoHo store and throw an afterparty that featured a performance by Earl Sweatshirt.
More recently, Clark connected with Erik Brunetti to release a pair of collaborative capsules with FUCT. The two met through a mutual friend, Jordan Hartigan of New Jersey-based brand Burma Mfg, who was designing graphics for FUCT. Brunetti is decidedly cynical when it comes to modern streetwear, and has consistently expressed the opinion that the culture he was instrumental in creating has become the very thing that he originally set out to undermine—a purely capitalist venture fueled by hype and a desire for fame. FUCT rarely collaborates with other brands today, and Brunetti's cosign is the ultimate signifier of the torch being passed to FTP.
"The moment you're owned by somebody else, they can control your movements. You cannot have your freedom restricted in this industry."

Erik Brunetti
"I think that FTP is extremely relevant right now," says Brunetti. "Especially due to the political climate, besides the obvious shit that's going on with the government, I think that they're relevant in a way that's important. It's still young, so we'll see what happens in the future but I like what I see now. The elements are intact. There're no ulterior motives or big money behind them, it's just them. And that's really, really important. The moment you're owned by somebody else, they can control your movements. You cannot have your freedom restricted in this industry."
While it was born out of a niche of DIY streetwear brands, FTP's following quickly eclipsed those of the brands that initially inspired Clark to start the company. Several factors contributed to the viral expansion of FTP's fanbase: Clark's nefarious outlook on life, which is apparent across all of the brand's collections, the extremely creative means that he has used to market FTP, and the people that he selects to be the face of the brand.
One of the first public figures that Clark felt matched FTP's temperament enough to represent the brand in a lookbook was the late Fredo Santana. Clark could sense the parallel between FTP and the Chicago rapper's raw style, which would come to influence a generation of artists. After being introduced to Fredo through his friend Yung Gleesh, Clark first chose Fredo to model in FTP's Summer 2015 lookbook and from that point forth Fredo would be a part of the FTP family, publicly wearing the brand and maintaining a friendship with Clark.
"He just connected with FTP," says Clark. "I wanted my brand to be a more grungy street type, and Fredo captures that in a way that I couldn't have done without him. I always liked how grimy his early music sounded and I felt like that went hand in hand with FTP. He was also one of the nicest people I have ever met."
"I wanted my brand to be a more grungy street type, and Fredo captures that in a way that I couldn't have done without him."

Zac Clark
Beyond Fredo Santana, Ron Jeremy, Retch, Antwuan Dixon, and DMX have all appeared in FTP's lookbooks. Each individual and their profession is extremely mismatched, but Clark is able to pinpoint a similarly warped spirit in each of them that correlates with FTP.
"Me and my team sit and think about the meaning of the brand, and then from there we try to pick out people that represent it well," Clark explains. "It's all people that have also said 'fuck you' to the world."
Every brand's owner is perceived differently by the public. Supreme's James Jebbia is notoriously reclusive, rarely showing his face in public. Erik Brunetti, meanwhile, has been outspoken, never shying away from voicing his opinion about streetwear and its pitfalls. And at the other end of the spectrum entirely is Bobby Hundreds, who has molded himself into a kind of goofy mascot for The Hundreds. During FTP's initial years Clark was extremely vocal on social media, calling out other brands and owners for watering down streetwear. "As FTP started getting bigger I didn't want to put a face to the brand anymore," says Clark. "I wanted the brand to be its own entity. That's why I don't post my face anywhere and I pretty much stopped using social media. I really just want the brand to speak for itself." The anger that Clark used to express publicly is now channeled into FTP, adding to the sting that each collection delivers.
Two years ago, an article I wrote on FTP for Highsnobiety was removed from the website shortly after it was posted. Several of the staff were alarmed by the photographs of gun-toting youth taken for the FTP lookbook that accompanied the piece, and requested that the post be taken down. The photos were taken by Vuhlandes, a street photographer from Detroit whose work captures the sordid reality of life in his hometown. He creates striking images of the uninhibited nature of being young, displaying both the highs and sometimes violent lows.
The nature of Vuhlandes' work is not dissimilar to that of Larry Clark's through the '70s, '80s, and '90s, in which Clark captured kids, many of whom were his friends, shooting up, having sex, and wielding weapons. Clark's disturbingly candid imagery was often tapped by streetwear's first generation, a comparable relationship between brands and a photographer to FTP and Vuhlandes. Whereas most turn away or try to avoid the grimier moments in life that inescapably dog us all, FTP chooses to display, and in some ways celebrate them. Trying to avoid the parts of existence that inspire depression, anxiety, and pessimism is futile, so instead Zac Clark chooses to embrace the times when life is most foul with his brand.
Throughout its existence, FTP has run into obstacles with authority, and in many ways the brand intentionally creates such barriers for itself to prove that it can break through them. Despite having little to no coverage from the streetwear media, only being stocked on its own website, and a refusal to allow in investors to expand the brand, FTP has managed to grow at a rapid pace and provide kids across the world, who feel otherwise shunned by their surroundings, a place of solace. The brand continues to find success on its own terms.
"It's been the same motive from when I started in 2010," says Clark. "Fuck everyone and be yourself."
This story originally appeared in Highsnobiety Magazine Issue 16, which is available now from our online store, as well as at fine retailers worldwide.