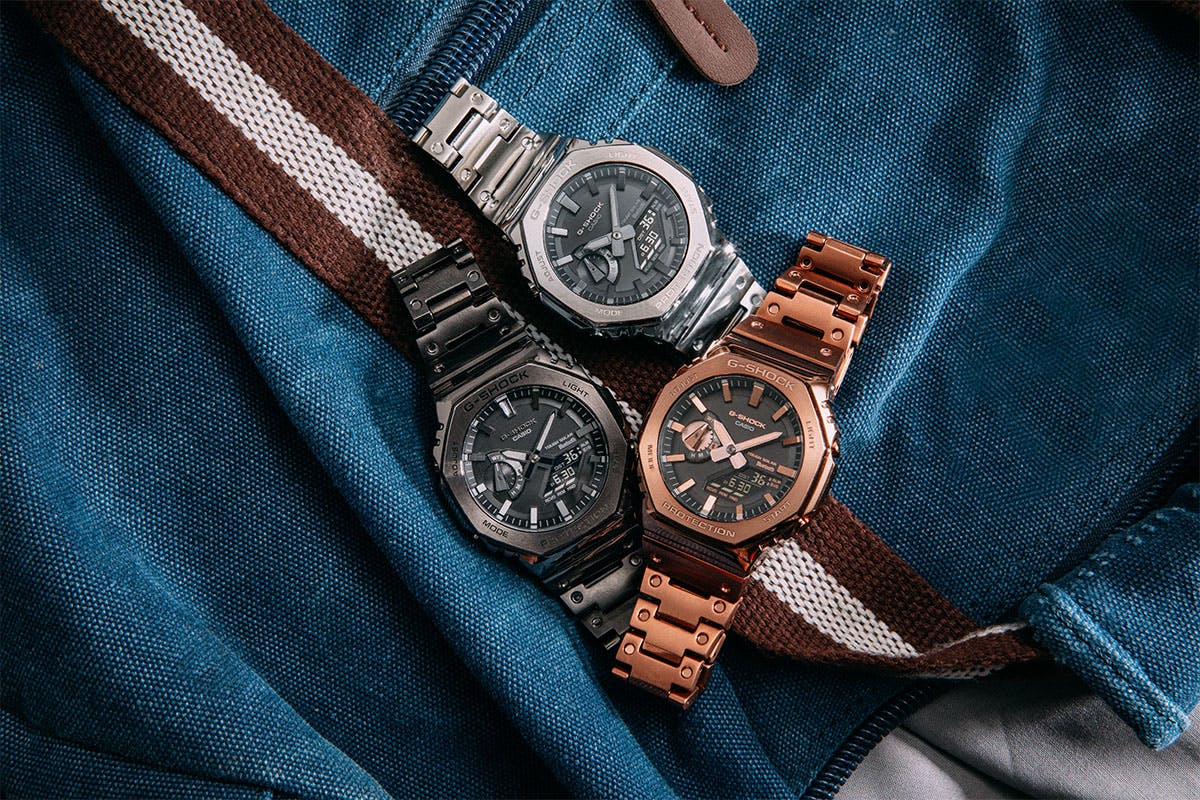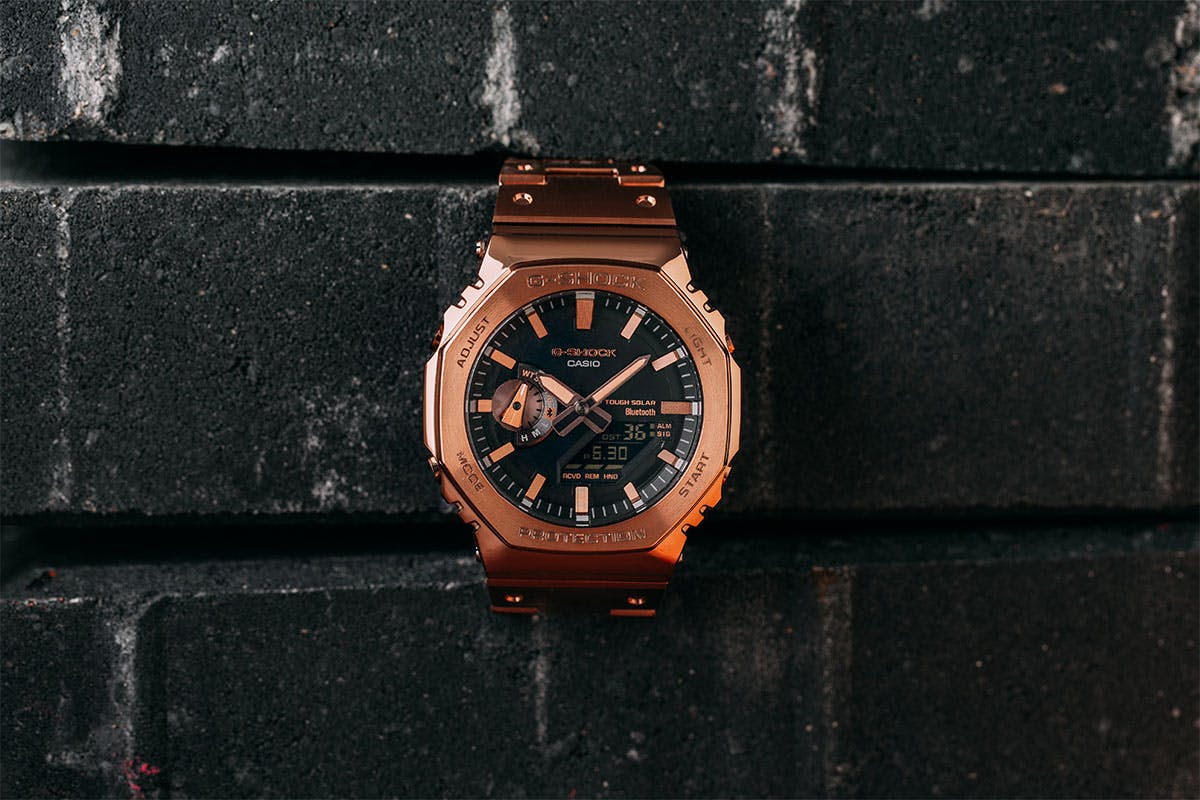 Keeping up with all of G-SHOCK's purchase-worthy watch releases is hardy than securing all six of the Infinity Stones, but its full metal version of the iconic GM-B2100, affectionately known as the "CasiOak," will leave you feeling like you're wielding the Infinity Gauntlet – or like Iron Man, at least.
Not many brands have kept quite as hot and busy on their release schedules as Casio's G-SHOCK this year. We've had near back-to-back drops weekly, covering a broad swath of classic shapes, updated with modern technology, finishes, and collaborations.
Of course, even amongst collectors, not every drop is going to be an instant hit, although G-SHOCK has been highly successful in ensuring its catalog retains the quality for which it is known, and that success lies heavily in releases such as this.
The GM-B2100 has been a frequent base of choice for updates, which is unsurprising considering just how iconic its shape and face are. For me, it's always been a favorite, especially thanks to releases the five-piece palette update that dropped earlier this year. Perhaps its most iconic finish, however, is the full-metal Audemars Piguet-inspired "CasioOak," first released in 2018 and considered by many to be a classic.
Retaining its original shape and features, each of the three full-metal GM-B2100 features a black face to really bring out their metallic finishes, while a Tough Solar charging system eliminates the need to regularly replace the battery. As is (almost) standard for a modern utilitarian timepiece, they come equipped with Smartphone Link* connectivity via Bluetooth.
Three full steel finishes are on offer – "Silver," "Rose Gold," and "Black" – and each option is already available to shop online via G-SHOCK.