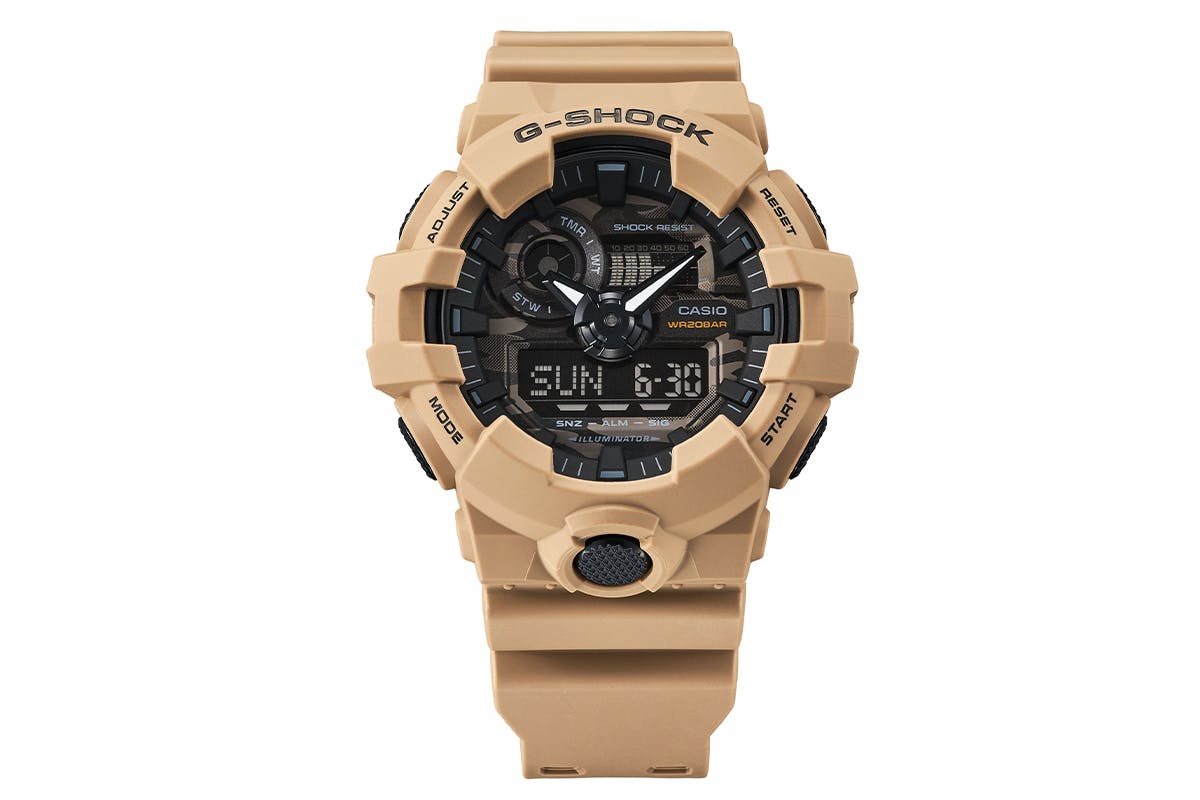 Gorpcore's presence spilled into hyperdrive over the holiday period as many lucky people woke up to a gift-wrapped myriad of gore-tex gorpy treats under the Christmas tree. Now the streets of New York and London are looking more and more like Himalayan encampments than urban capitals. But whilst Arc'teryx, Salomon, Snow Peak, et al reap the rewards of the clothing and sneaker game in this field, the timepiece market remains to be monopolized. Step forward G-SHOCK. With its precedent in creating indestructible watches, G-SHOCK taking ownership of the wrist accessories sector for outdoor heads makes complete sense. Its early marketing featured the watch getting crushed by bulldozers and smacked up by hockey sticks, so it's likely to withstand a few tumbles over some rocky terrain, or more likely a meeting with a lamp post, bar table, handrail, or subway door.
If you overlook its clear ruggedness and appropriateness against the elements its general aesthetic is also a winner. Known to sport a G-SHOCK in his time, if Kanye West needed a watch to compliment his latest dystopian-gorp level looks the G-SHOCK GA-700CA would be it. Chunky and made to withstand the most extreme conditions, the GA-700CA would happily take a beating from Ye's fleet of Sherps. On top of that, it has just been released in two utilitarian colorways, sand and navy, both with subtle camo print detailing within the dial. Not a stranger to camo - the print is basically G-SHOCK's to own in the watch world - this release is a worthy and more understated ascendent to the brand's camo legacy.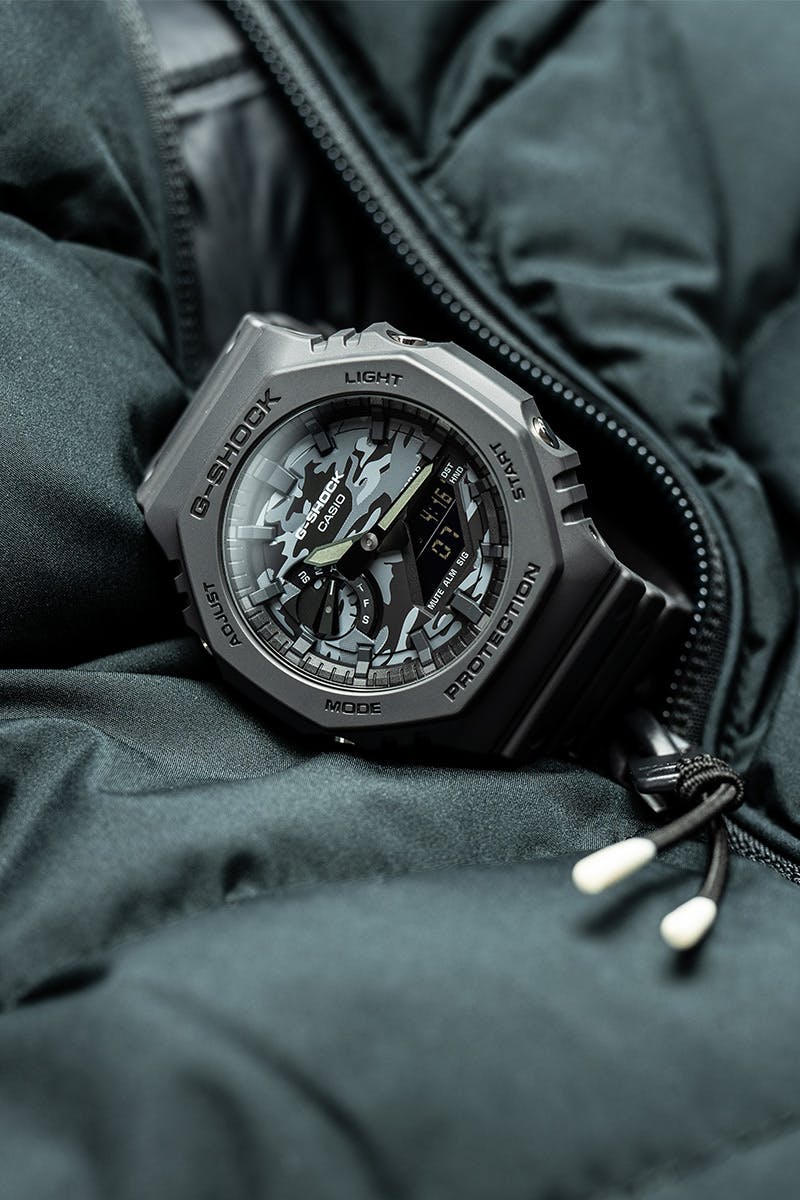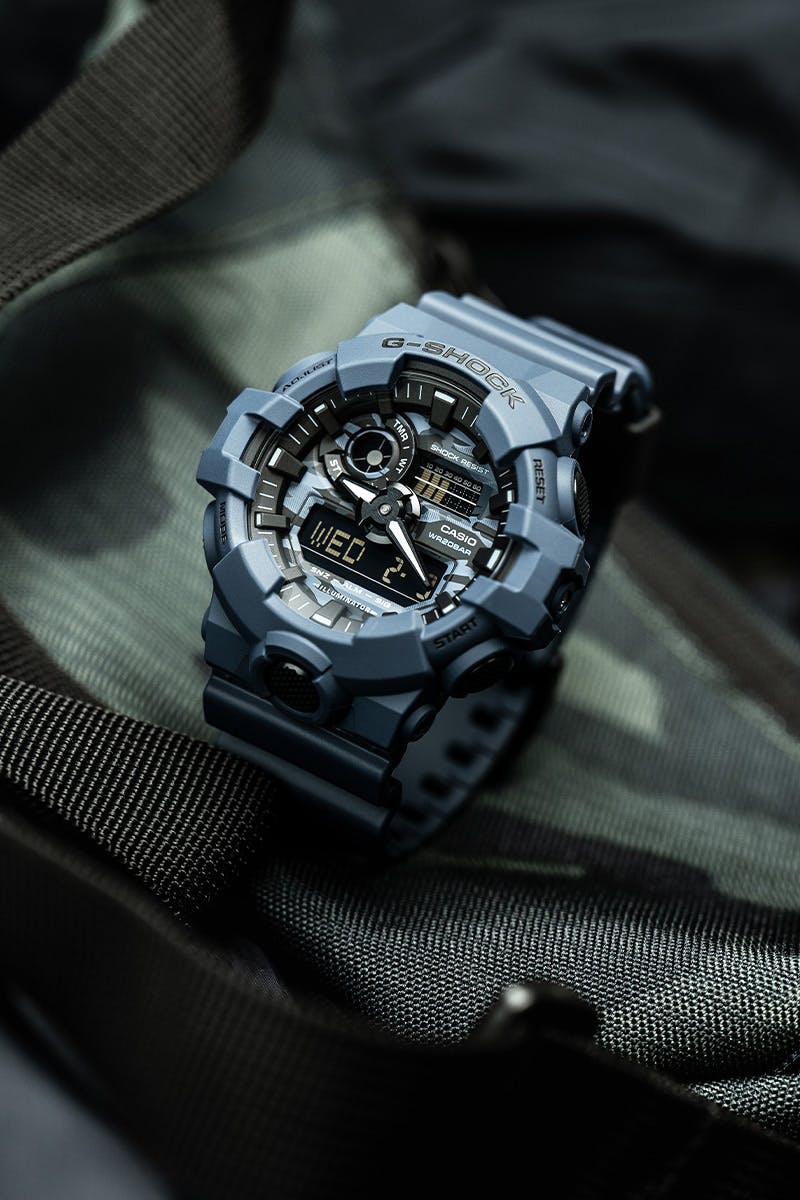 Also getting the utility camo treatment is the GA-2100CA. The less bold younger brother of the GA-700CA is adaptable to both Instagram photo ops at your local hill or low-key fit check get-togethers at the bar. Its all-black look and camo detailing on the face especially lend themselves to those more stealthy gore-tex city looks.
At present G-SHOCK is doing more than just riding a wave. Rather they have a massive ark built that is expertly designed to not just navigate through the Gorp sea but built for the future tides of many, many fits, trends, and generations.
Go here to discover more.